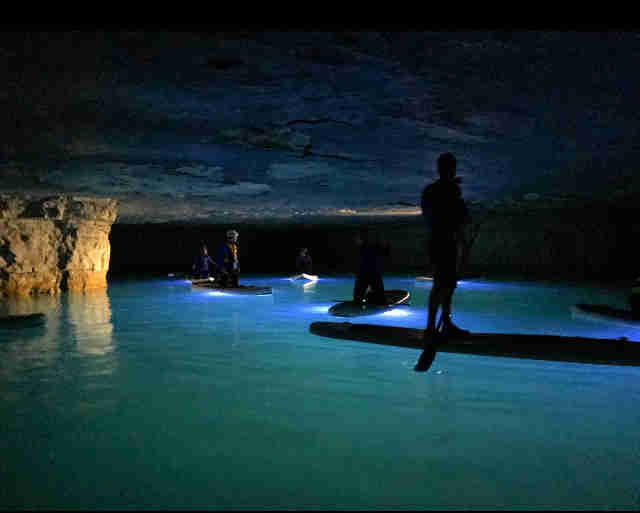 Head Lampin' It- All over KY
by Marie

Posted on

August 21, 2017
* Family Friendly
In the mood for something a bit different? Invite some friends and head out with the enterprising company known as SUP (Stand Up Board) Kentucky. They offer numerous fascinating options to explore the incredible beauty of the state's natural treasures.
A flooded cavern near Natural Bridge provided the setting for my exciting experience paddle boarding. Although I've tried this pastime once before, it was many years ago. Full confession: I was a bit intimidated. However, the guides were very reassuring. They offered excellent instructions and advice, easing my anxiety.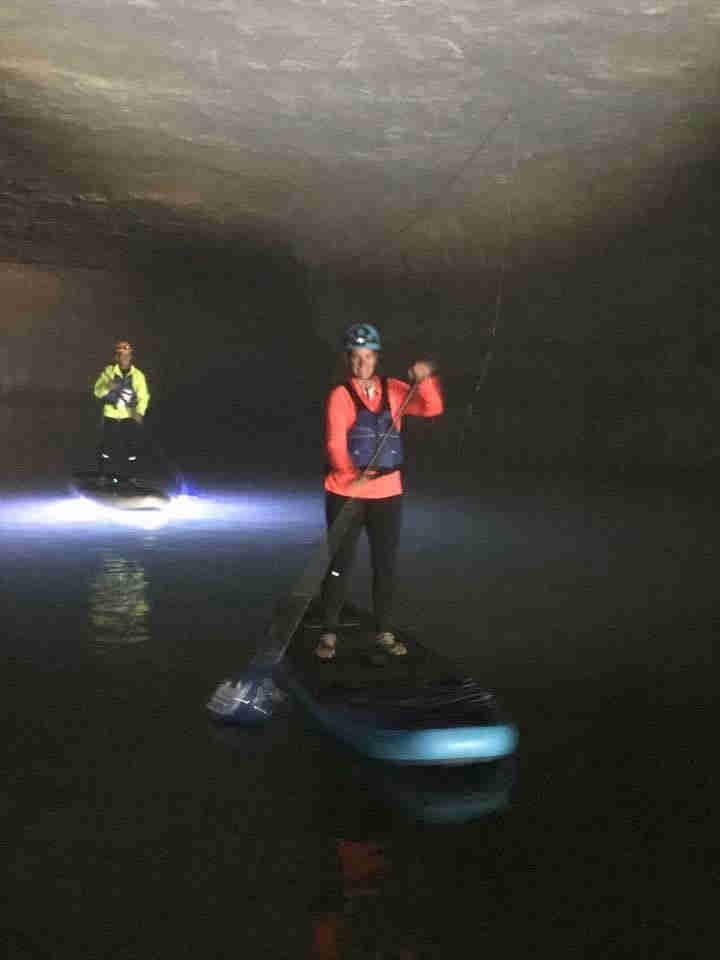 Armed with a bit of the guides' lessons in history and geology, we head-lamped our way through the scenic cavern. There were no currents nor waves to rock the board, making for a most pleasant journey. If you're new to paddle boarding, fear not. This is the perfect opportunity to "test the waters". There were several novices on our trip and not a one fell in! We all enjoyed a relaxing hour admiring the unique, underground scenery.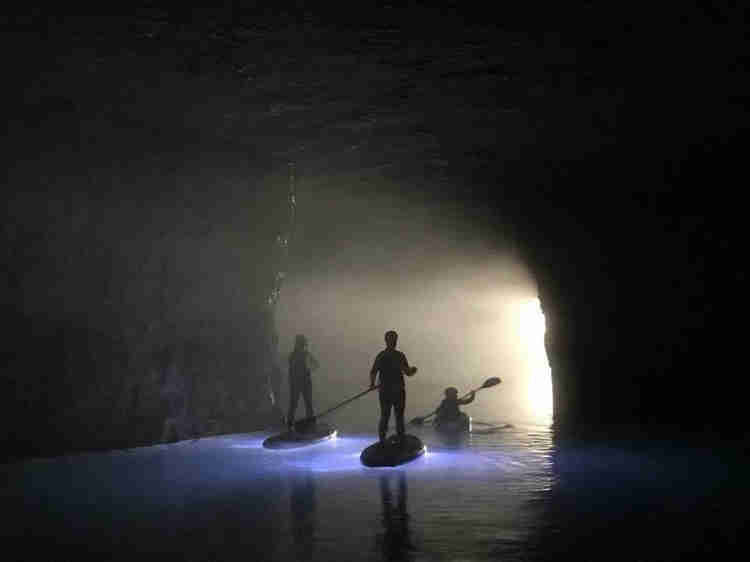 With our close proximity to Natural Bridge, naturally we hiked this stunning, sandstone arch. Surrounded by the Daniel Boone National Forest it is one of the great natural wonders of Kentucky!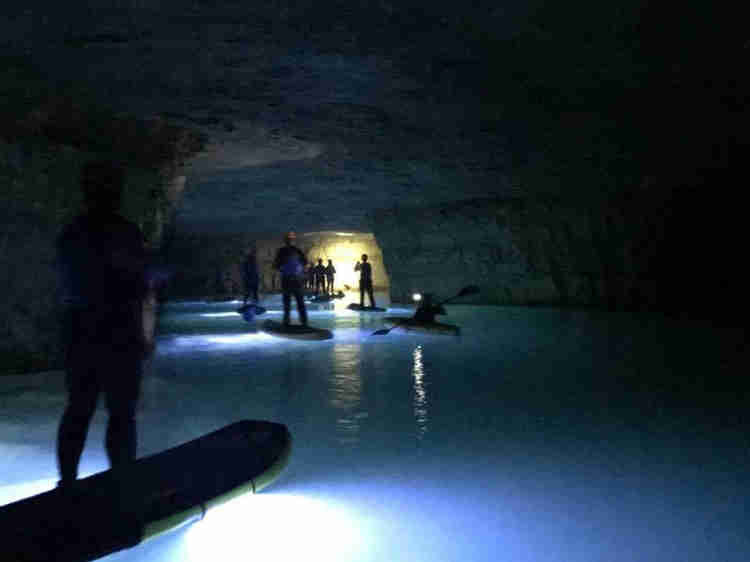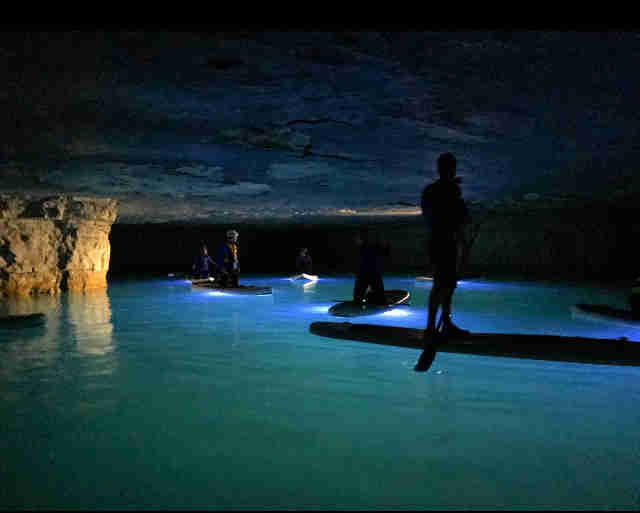 Should inclement weather prohibit outdoor activity, schedule an exhilarating caving excursion. Rain or shine, your magical tour through the amazing land of the spelunker is not to missed.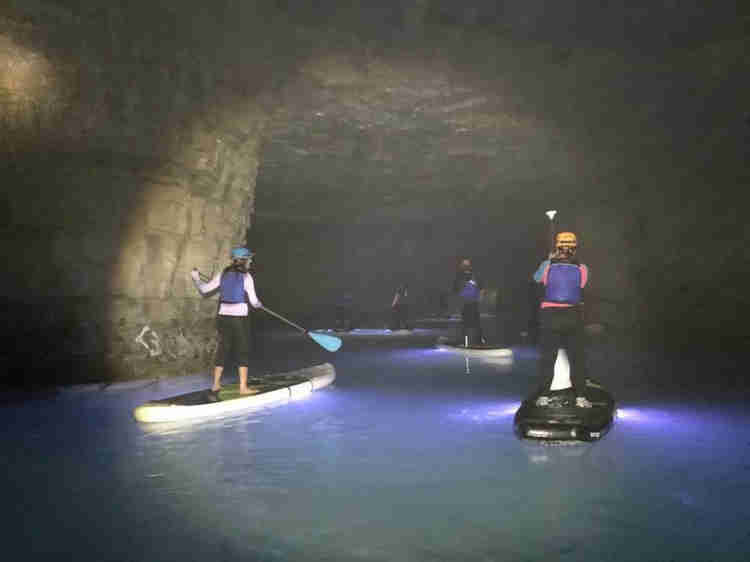 Located in Lexington, Kentucky,
SUP
offers heady encounters into many of Kentucky's finest parks and national preserves, including Kentucky River Palisades, Grayson Lake and Cumberland Falls. The trips are well organized and compelling. If you're looking for a swifter kick in the pants, consider their full moon or white water paddle on Elkhorn Creek! You'll discover an amazing adventure that will be forever cherished.
Need a stand up board lesson for a leisurely paddle on a lake or river? Contact SUP Kentucky at 859/502-1509.
#cavern #water #kentuckyriver #paddleboard #cave #naturalbridge #elkhornriver #getoutdoors #getouthere #adventure #waterfalls
* Family Friendly In the mood for something a bit different? Invite some friends and head out with the enterprising company known as SUP (Stand Up Board) Kentucky. They offer numerous fascinating options to explore the incredible beauty of the state's natural treasures. A flooded cavern near Natural Bridge provided the setting for my exciting…