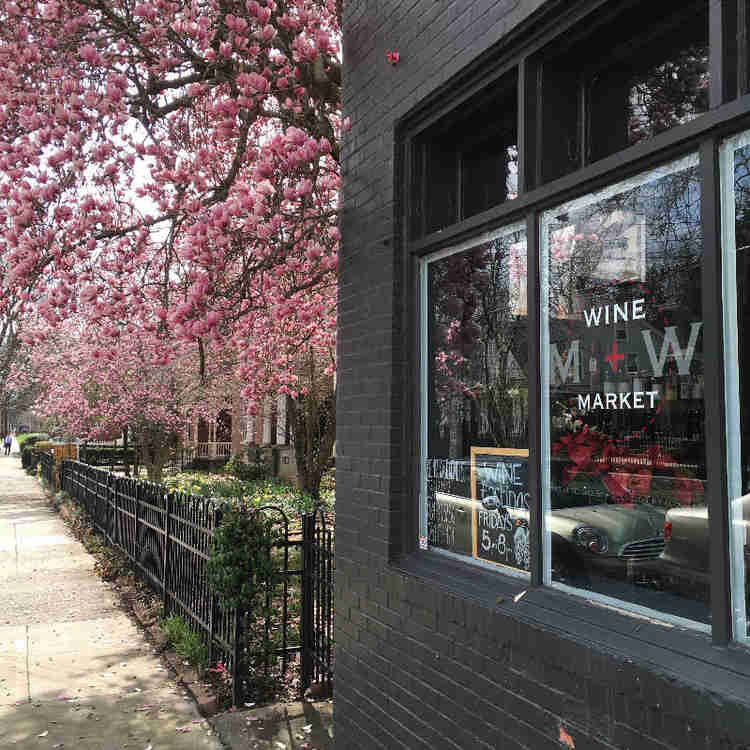 Wine + Market = Delicious!
by Marie

Posted on

August 1, 2017
If you're like me and on the hunt for a quaint local establishment, consider the Wine + Market on the corner of Jefferson and Second Streets in downtown Lexington, KY. The owners of this cozy French market, Renee and Seth Brewer, create the most delicious gourmet sandwiches and salads! My favorite is the savory turkey and goat cheese with a tangy strawberry rhubarb preserve, served on focaccia bread.
Seth and Rene'e are meticulous and highly knowledgeable on the wines and cheeses they choose to proffer. Unlike most places you may shop, this little gem is unique in that everything there is well thought out. The owners, and their right-hand-man Garrett, have a depth and breadth of knowledge regarding the cheeses, meats and wines they offer. Point them in the right direction as to your tastes and they will skillfully assemble a plate that will delight your palette and pair it with the perfect wine!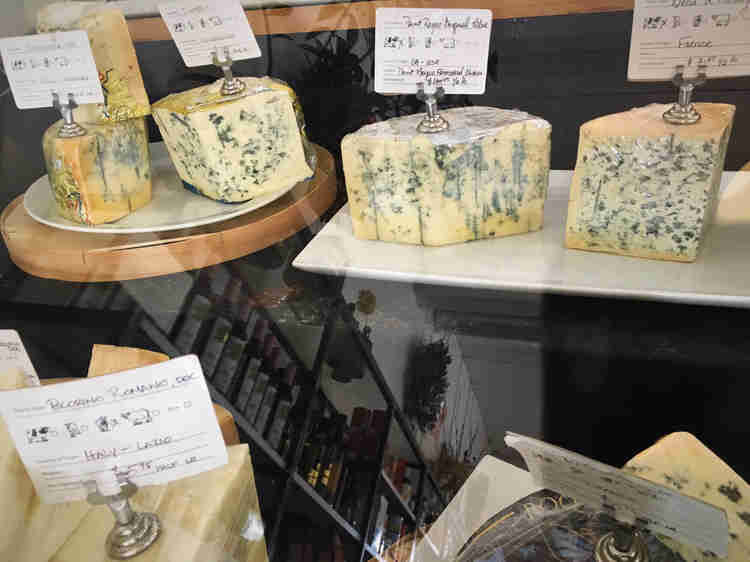 Photo by Marie Pullen Photography
In their wine room you will find many wines, liquors and bourbon to choose from. They often purchase a share of local bourbon barrels. On the walls you will find gorgeous paintings from Renee's grandfather featuring members of their family.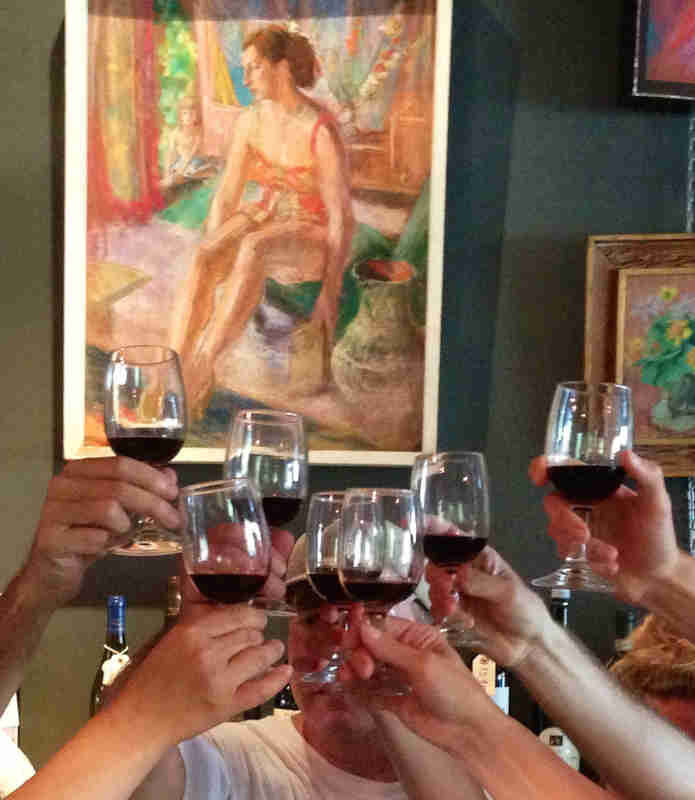 Photo by Marie Pullen Photography
Be sure and sign up for their mailing list which will keep you abreast of all the activities including wine, cheese and bourbon classes. You can join their monthly wine club granting access to exclusive wine at a discount. The Wine + Market offers a nice selection of craft beers that you can purchase individually at a reasonable price.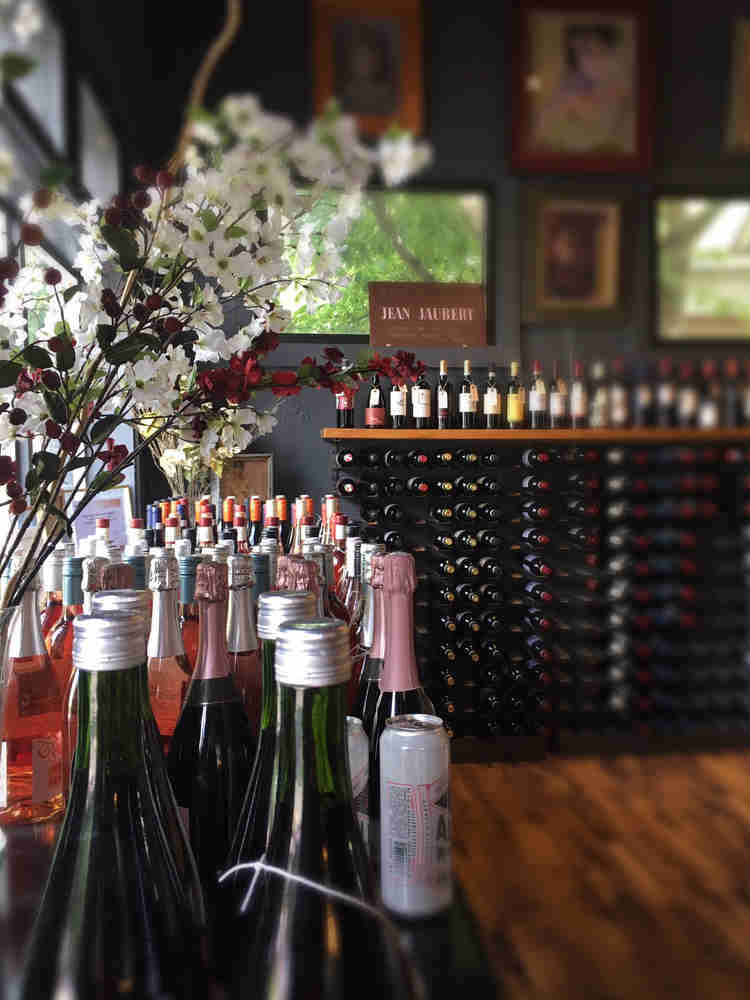 Photo by Marie Pullen Photography
On any given day you might find bourbon or beer tastings taking place in their farmhouse-style setting. Stop by every Friday night for the opportunity to experience three different wines. Renee, a certified Sommelier, typically hosts the Friday wine tastings from 5-8PM. Make W+M your first stop on your way to the Gallery Hop in downtown Lexington, you won't be disappointed!
Join the Walking and Running Group of the Bluegrass at Wine + Market through Meetup.com on certain Wednesdays of the month for a walk or run and then wine & cheese tasting!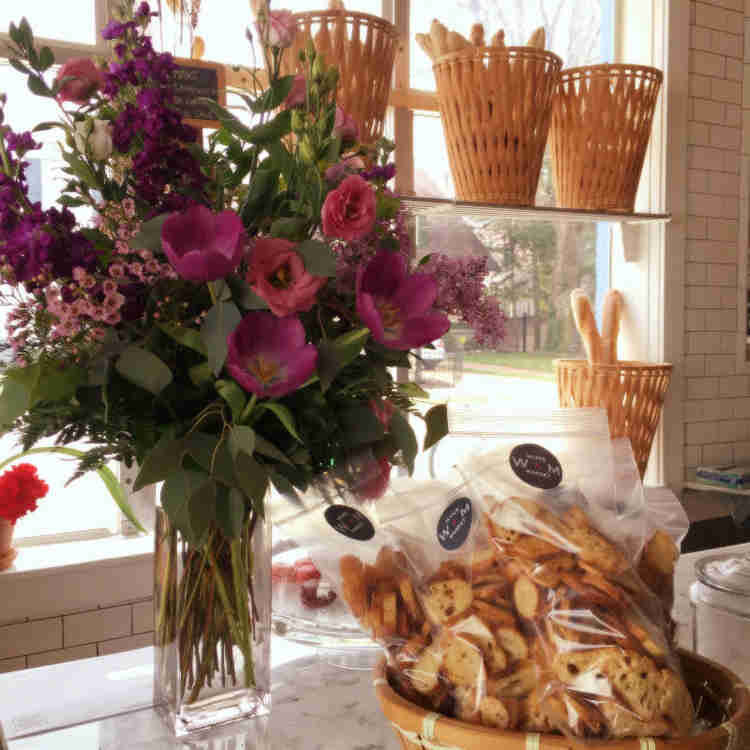 Photo by Marie Pullen Photography
#buylocal #kentucky #wine #shopsmall #bestkeptsecret #lexhavefun #downtownlexingtonky #explorekentucky #mykentucky #sharethelex #travelky #wineandmarket #french
If you're like me and on the hunt for a quaint local establishment, consider the Wine + Market on the corner of Jefferson and Second Streets in downtown Lexington, KY. The owners of this cozy French market, Renee and Seth Brewer, create the most delicious gourmet sandwiches and salads! My favorite is the savory turkey…