A visit to the Woodford Humane Society in Versailles, Kentucky is like chicken soup for the soul. Within you will encounter sweet, furry, little creatures, just bursting with love.
Woodford Humane is located in Versailles, KY. Photo credit Richard Labunski
I was delighted to join local fashion and lifestyle blogger, Courtney Hastings with Kentucky Girl Ramblings at this extraordinary facility. We stepped in and were immediately amused by the antics of three frolicking kittens. These adorable brothers were an absolute hoot, playing and wrestling almost the entire time we were there! They gleefully leaped and pounced on their mates. Their brothers' illusive tail the main target, they tumbled into rolling skirmishes with playful nips.
Xena, a 4-month old kitty was adopted into her forever home by the Blandford family of Midway, KY during our visit!
Woodford's accommodations include a cat corral with cozy rooms housing two to four. Visitors are welcome to enter this kitty haven, take a seat and snuggle with the friendly felines. With an affectionate rub up your leg, they're likely to leap into your lap and make themselves right at home.
Volunteering to sit with the kitties helps them to socialize.
The back of the shelter fosters exuberant pups, who greeted us with excited yips and barks. If you are ever in the need of some unconditional love, they've got you covered. I'm not quite sure how they manage it, but I'm convinced that dogs smile; a grin that will melt your heart!
Courtney (author of Kentucky Girl Ramblings) with Benjamin, a lovable Golden Retriever/Pyrenees mix
It is important to note that the Woodford Humane Society receives absolutely no government funding. All of their support comes in the form of monetary and in-kind donations. How can you help? There are many ways! Purchase their awesome bling (I bought a comfy t-shirt) and donate new or gently used collars and leashes. You can volunteer and help out at the center or with events. Make a donation or attend one of their fun-filled festivities. Simply dropping in to pet and socialize the animals assists in their transition to a new home.
I purchased the "Book" t-shirt, the fabric is super light and comfy!
Speaking of entertaining events, click on this link to learn more about the upcoming Canine Olympics. It takes place on October 21st at Falling Springs Park in Versailles. This is an excellent opportunity to bring your own dog out to meet and greet. A costume contest will be held and you know how much doggies love to dress up!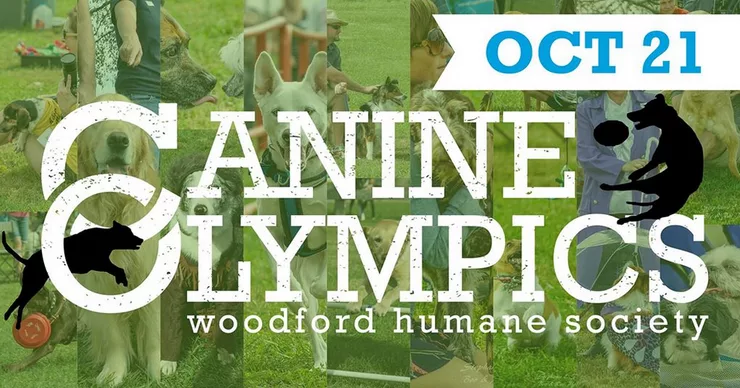 Ginny, a 3-year old German Shepherd mix
Did you know you can sign up to contribute to Woodford Humane Society with your Kroger Plus card? It costs you nothing but really adds up for the animals (Use code YJ308)! A fantastic, new trend is birthday donations. The birthday child requests items for the shelter in lieu of a gift. It is inspiring to see young ones taking up this worthy cause and giving from the heart on their special day. A donation to the Society is also a touching consideration for those you know who have lost their beloved pets.
#woodfordcounty #kentucky #rescue #adopt #pets #animals #cats #dogs #spayandneuter #furrybaby #foreverhome #nonprofit #volunteer #familypet