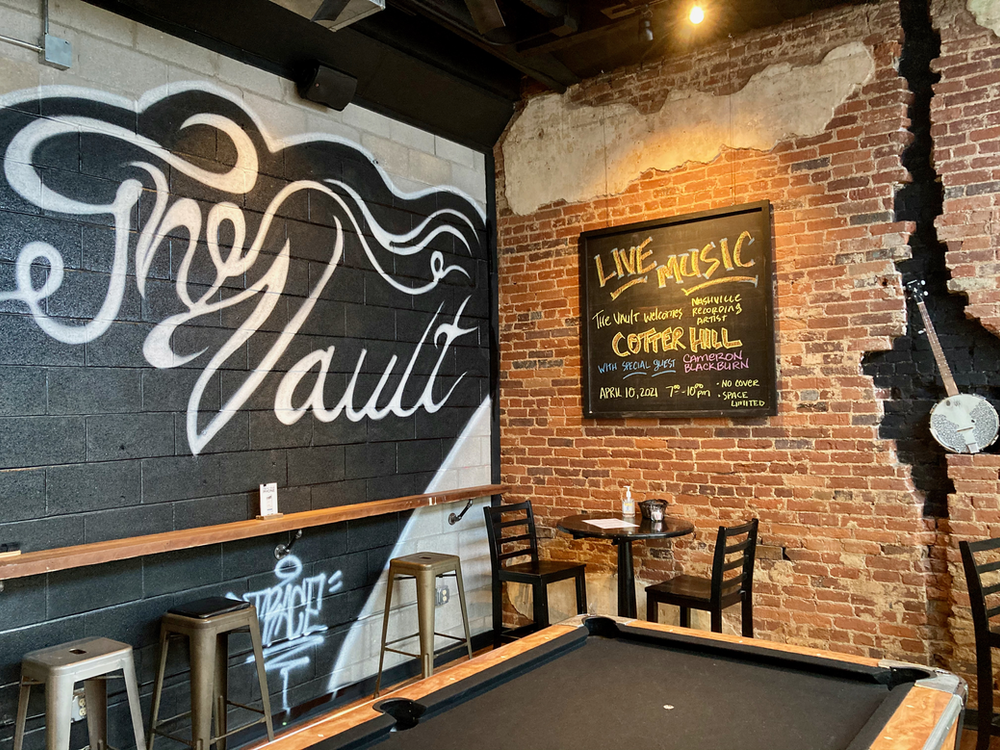 The Vault: Hard Cider- Harrodsburg, KY
by Marie

Posted on

April 27, 2021
I've discovered a new haunt, The Vault: Hard Cider- Harrodsburg, Kentucky and just had to share. They ferment several types of hard cider onsite and offer local beers on tap alongside great eats! The owners, Jennifer and Tim Kazimer hold signature Bum Diddy cider to a higher standard. You won't find it syrupy sweet like some other apple derived, bottled beverages. I enjoyed soft, crisp notes reminiscent of a fall orchard; assimilated natural sugars of the fruit sans all the extras.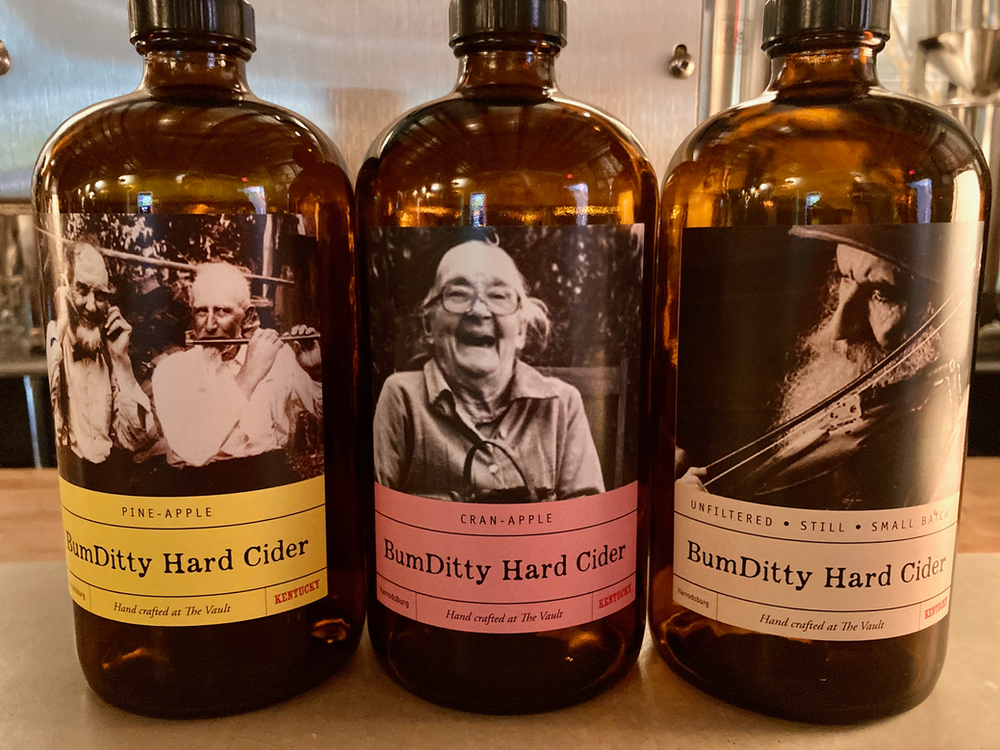 This fun and trendy locale beckons its guests with interactive opportunities like a Before I Die wall available for inscriptions, a You Are Here photo op facade, as well as traditional pub attractions such as pool and darts. Pop by on a weekend evening when local bands/singers often entertain.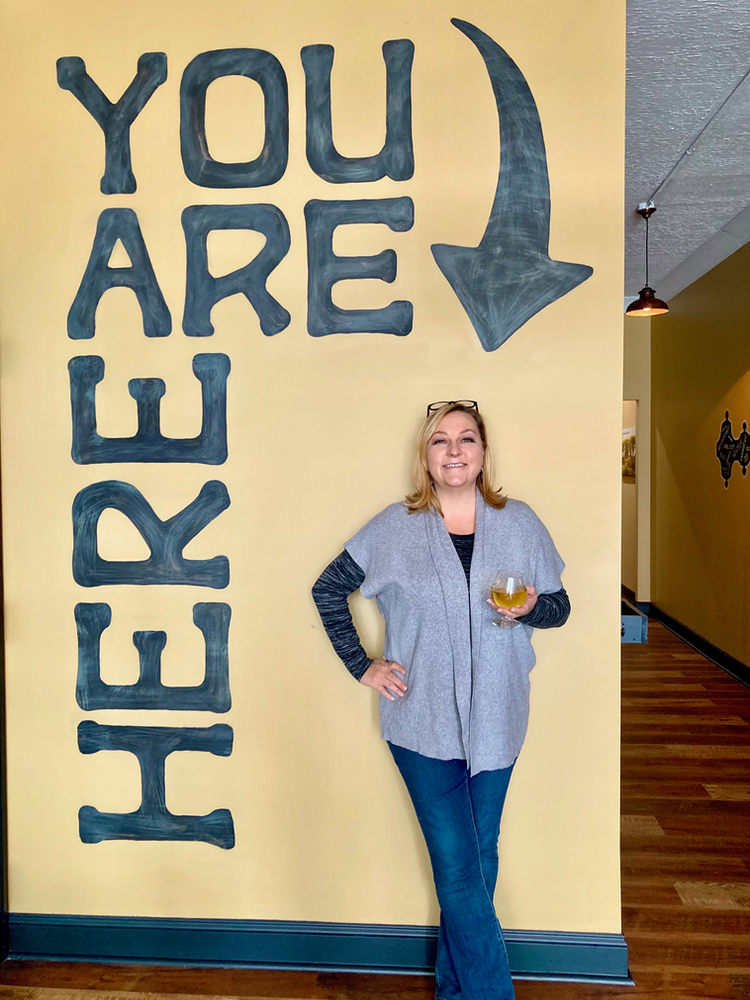 You will be amazed with the transformation of this former county clerk's office (ho hum) into a lively hub (oh yeah!). The vibe is far removed from a government building with creative and welcoming artwork. A beautiful mural painted by a resident graffiti artist in the pool room and Tim has contributed an interesting piece with loose and flowing lines that morph into two faces. Even the restroom stalls come to life with Jennifer's quirky drawings and witty phrases. You just gotta visit The Vault for hard cider and a great time in Harrodsburg, Kentucky.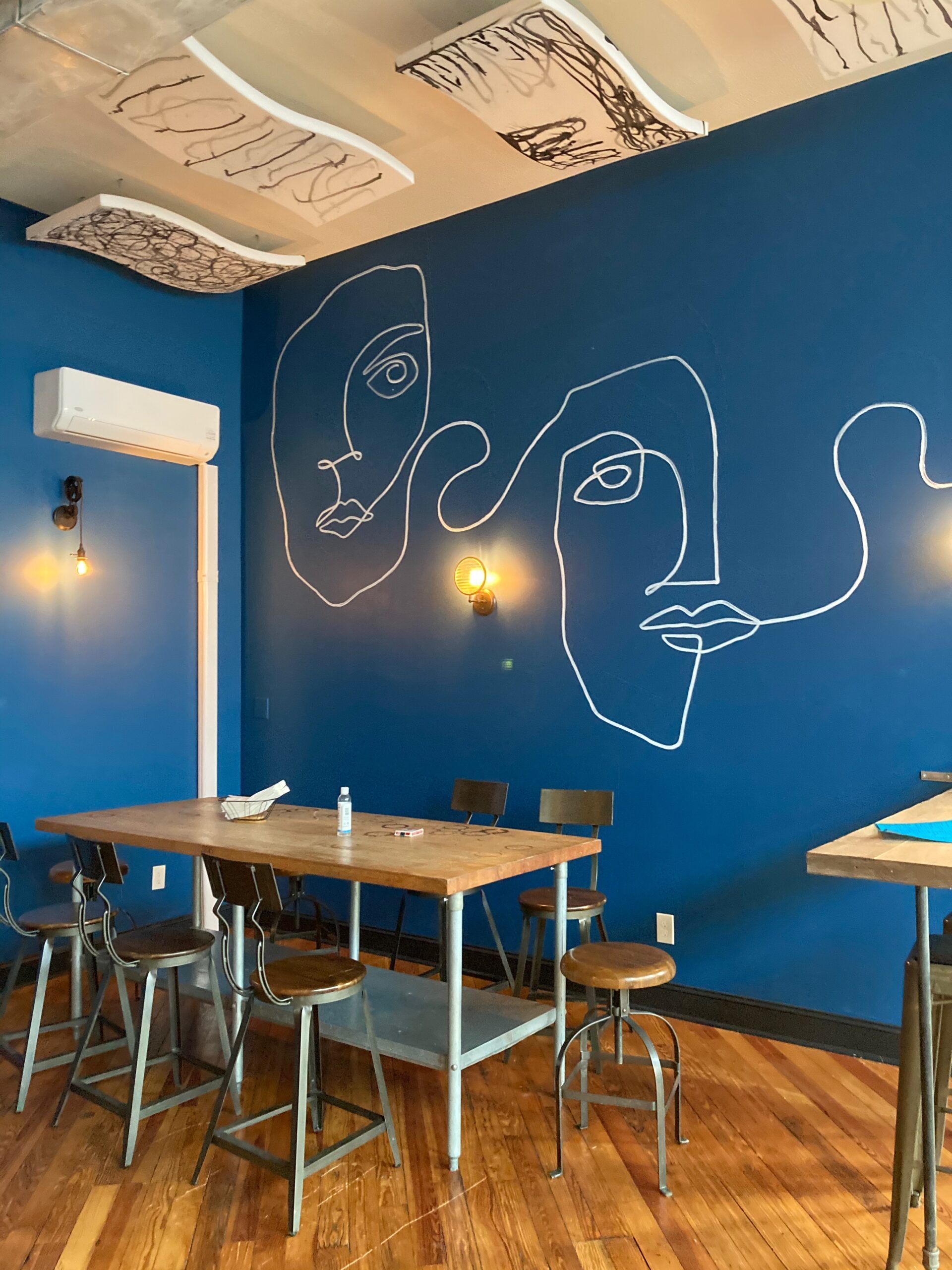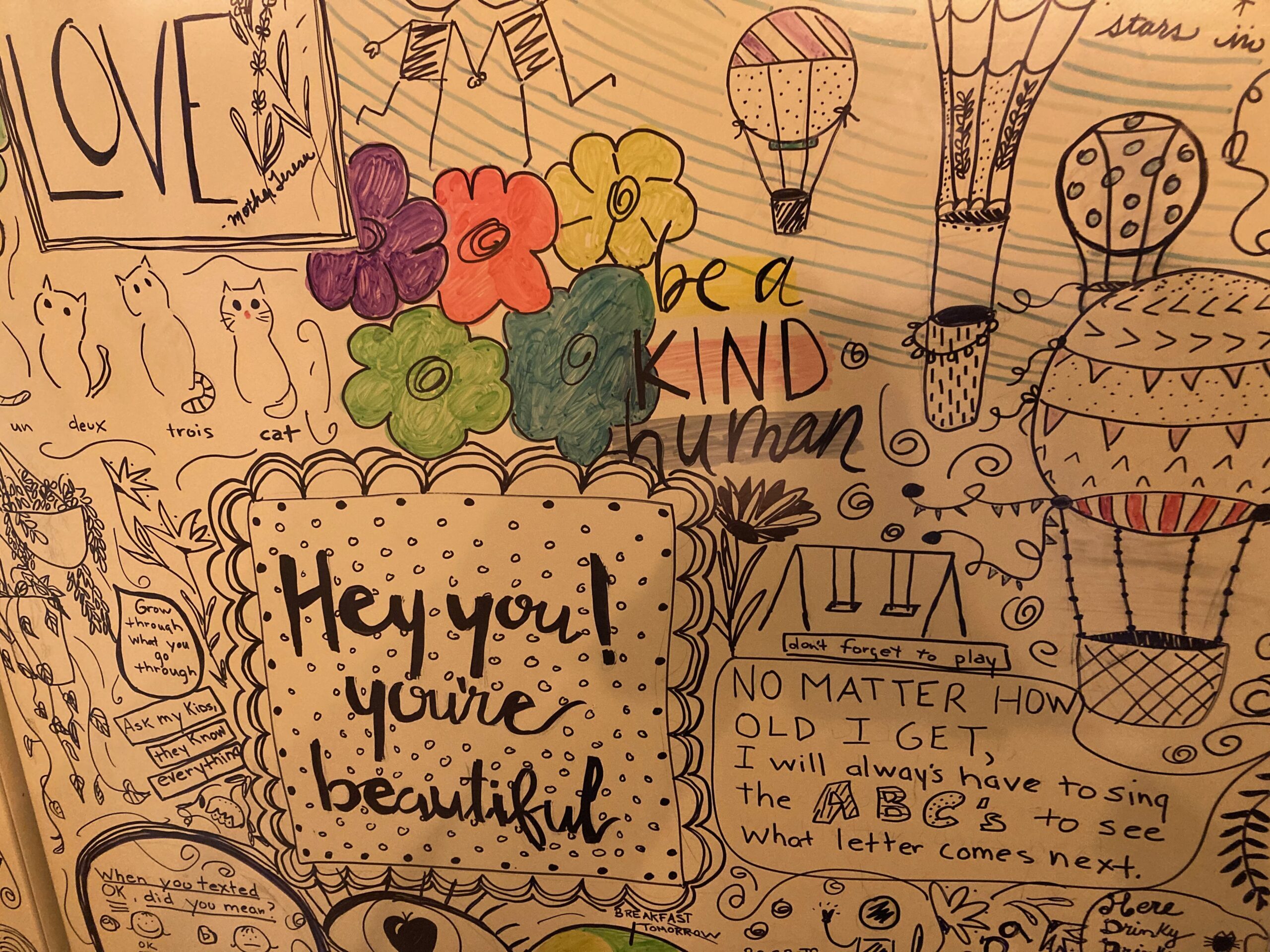 I was made privy to a little secret that the owners will soon be developing house-made syrups and formulating their own hard seltzers. I can't wait to sample the refreshing elixirs concocted by these two ingenious minds because I know the results will surely be delicious!
The Vault boasts a spacious back deck with outdoor games such as giant Jenga, Connect Four and Bimini. Chill by the fire and enjoy a drink with friends.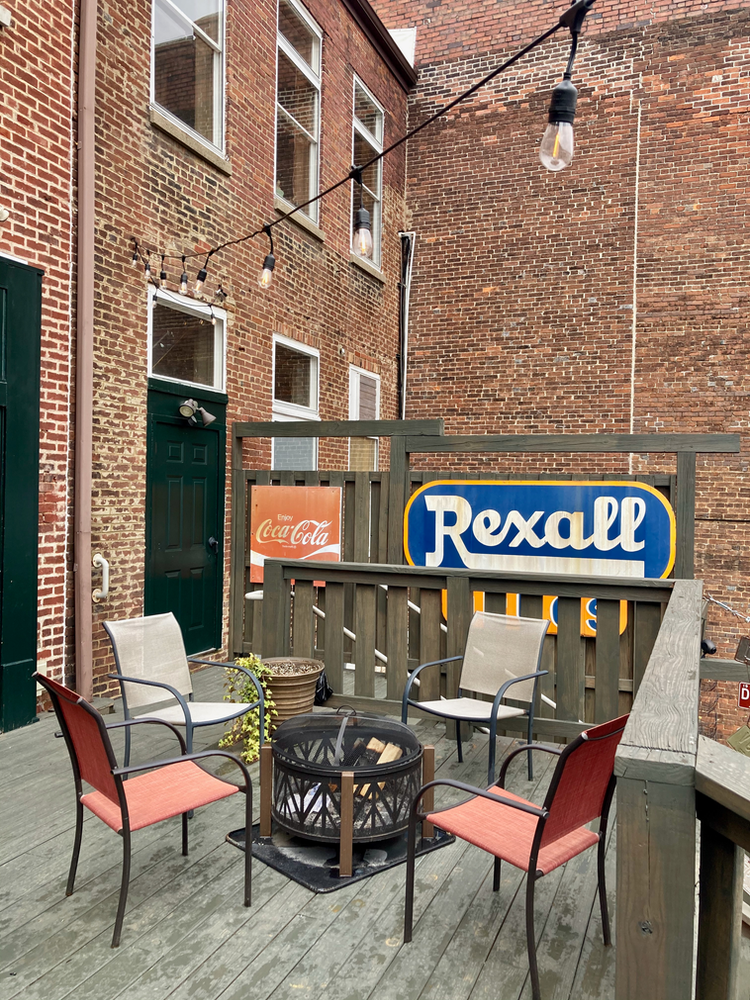 Grab a bite from their expanding menu with options such as tasty fish tacos, juicy, pulled pork sliders, nachos and Bavarian pretzels.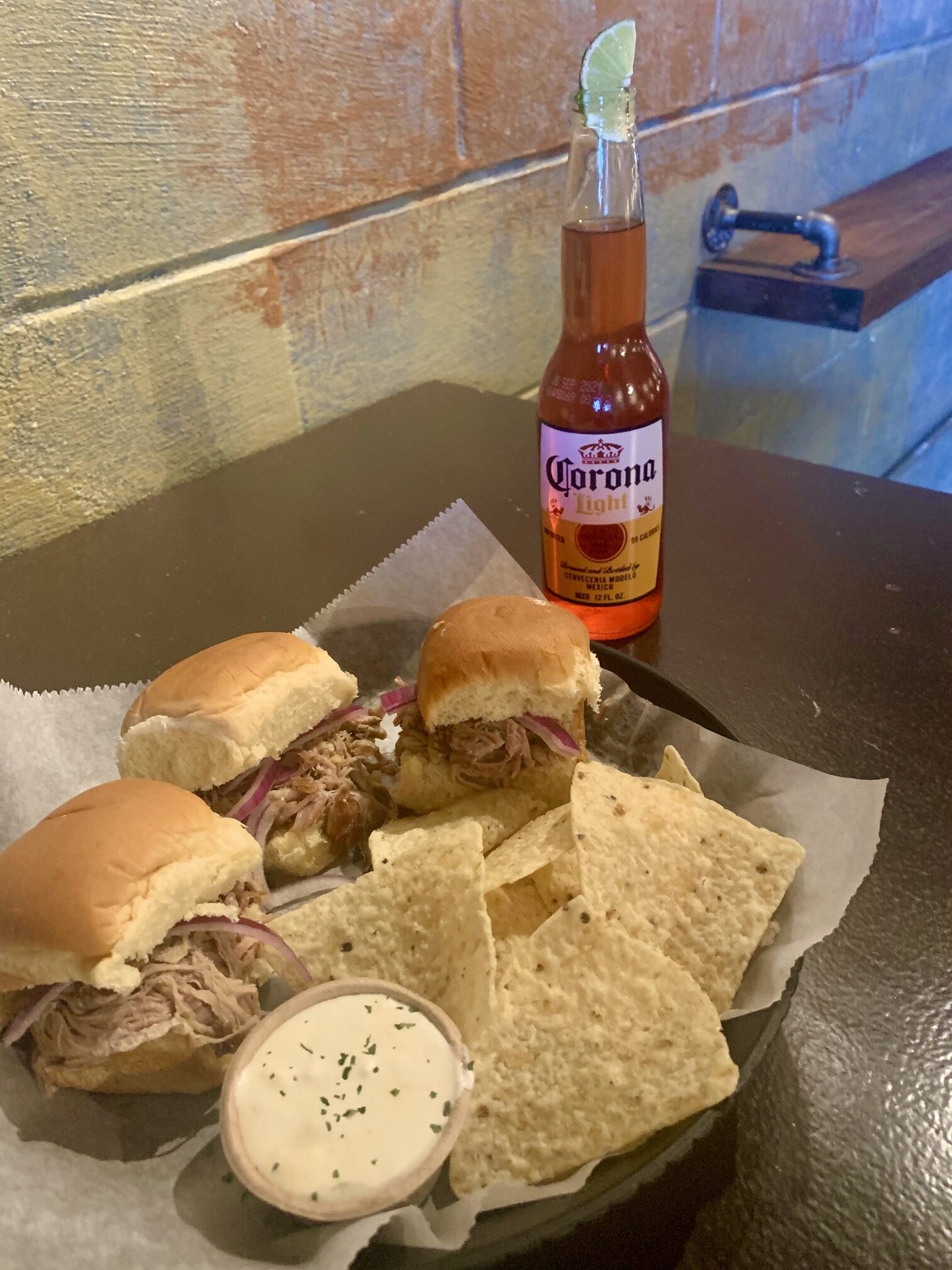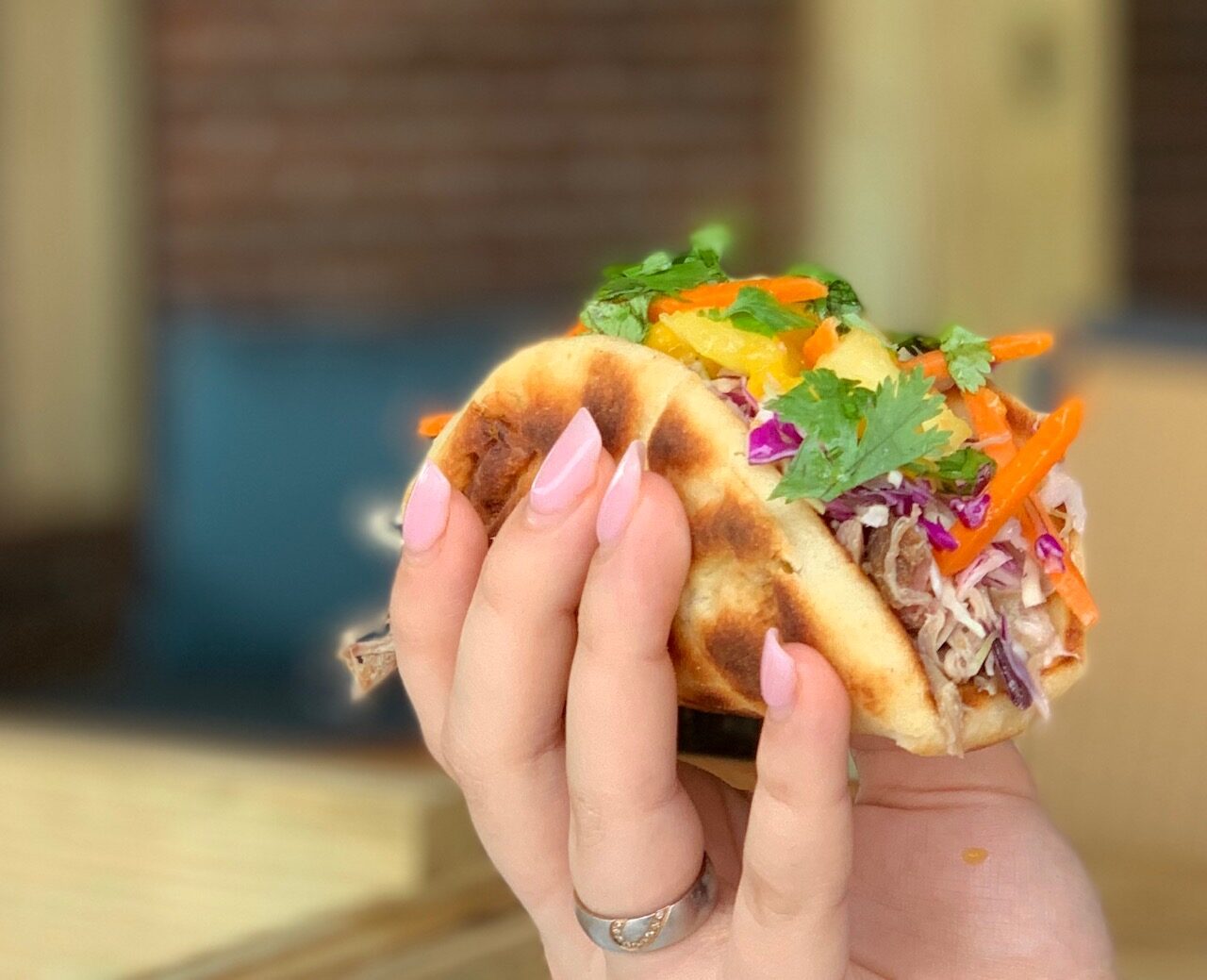 Y'all, Harrodsburg is a wonderful place for a stopover featuring an historic downtown, masterful architecture, inviting restaurants, bars, and shops. Enjoy a day trip or weekend visit. If you opt for an overnight stay, The Vault offers a James Flat studio room available soon on Airbnb right in the same building!
Be sure to catch their Oktoberfest in the Fall for an amazing festival not to be missed!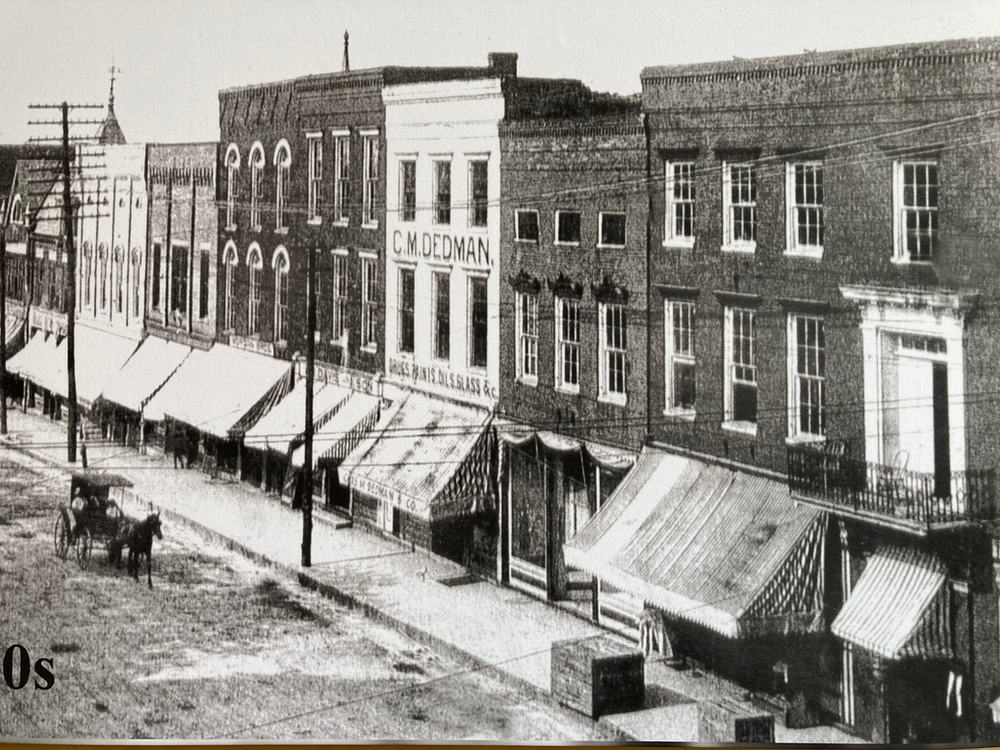 The Vault Cidery is located in the building on the far right which was originally built as the National Hotel.
I've discovered a new haunt, The Vault: Hard Cider- Harrodsburg, Kentucky and just had to share. They ferment several types of hard cider onsite and offer local beers on tap alongside great eats! The owners, Jennifer and Tim Kazimer hold signature Bum Diddy cider to a higher standard. You won't find it syrupy sweet like…