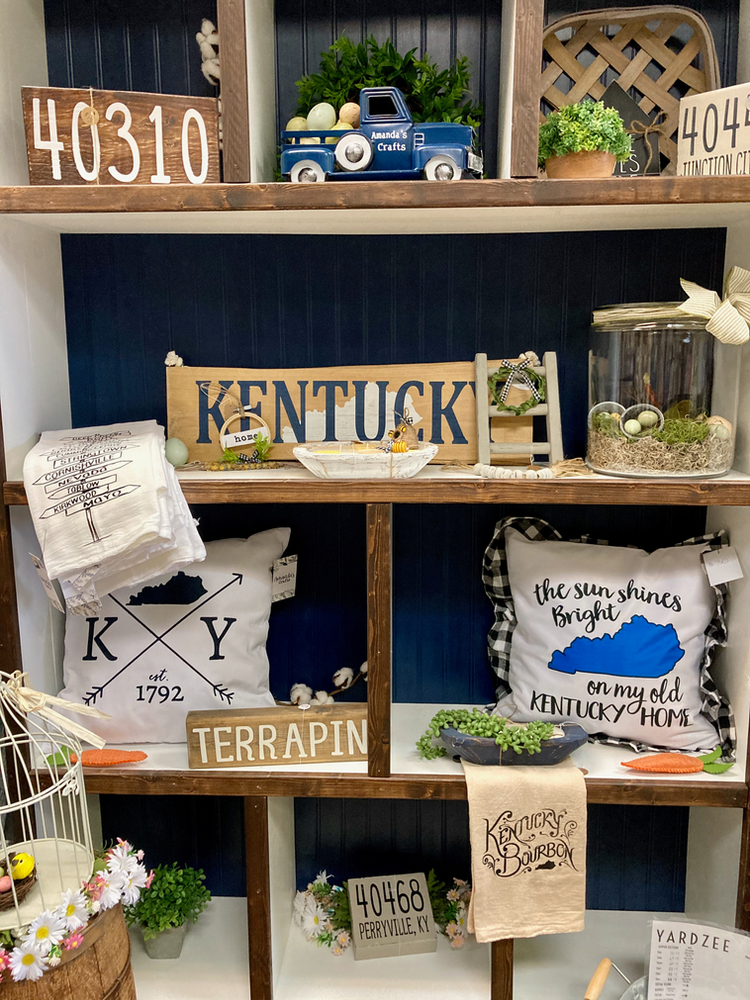 Amanda's Crafts- Hometown Handmade
by Marie

Posted on

June 15, 2021
If y'all haven't visited Harrodsburg, Kentucky lately, you don't know what you're missing! Steeped in a rich history, the lovely downtown is easily walkable. Established businesses are on the rebound as well as promising new shops, opening their doors for the first time. Amanda's Crafts is just such a business and you'll find their items are hometown handmade.
Amanda's Crafts is located right in the center of town. Lettering on the front window reads, "I KNOW YOU HAVE CHOICES, THANK YOU FOR KEEPING IT LOCAL" Exactly!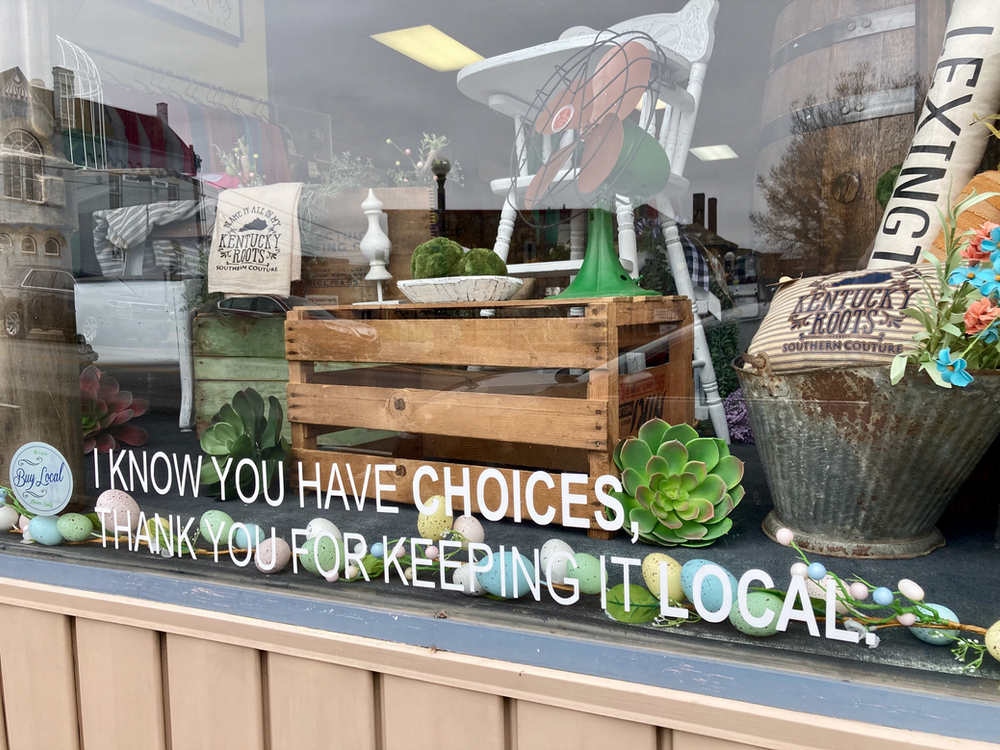 Owners Amanda and her husband, Israel design every intriguing item displayed. Israel is a talented woodcrafter and candle maker while Amanda gives free reign to her artistic prowess with fascinating painted pieces, t-shirts, eye-catching jewelry and soft lines. Many of their wooden products have been accepted as Kentucky Proud pieces.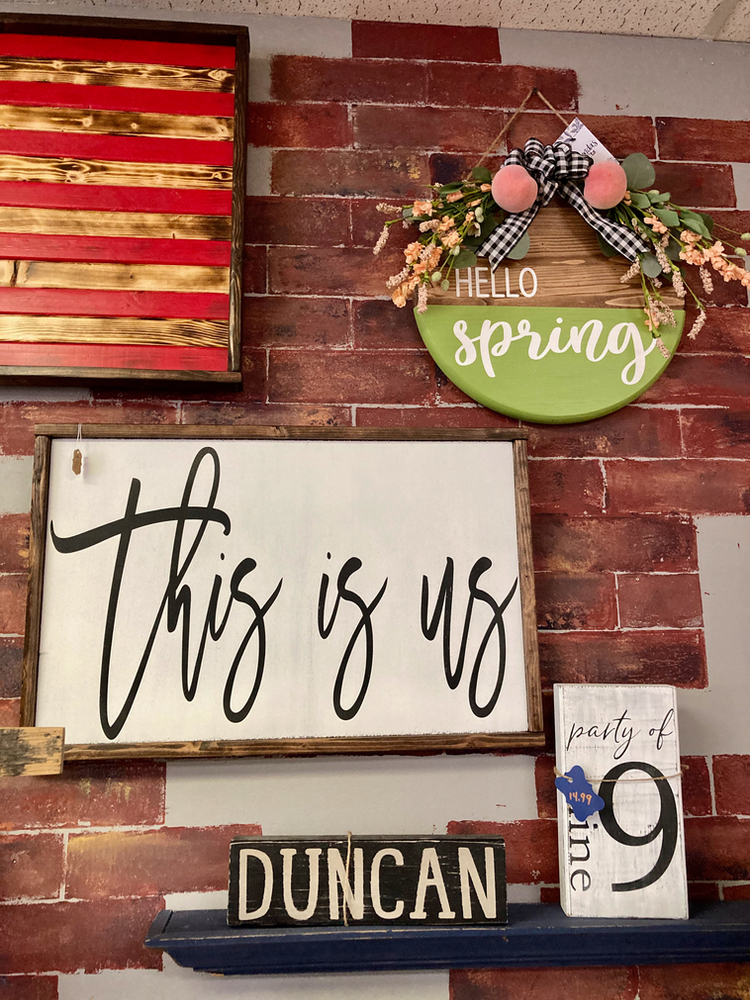 The sky's the limit when it comes to customizing at Amanda's Crafts. Whatever you might imagine, they will doubtless be able to produce. Keep them in mind for your sports team wear, family reunions, special occasions, wedding and birthday gifts and other memorable celebrations.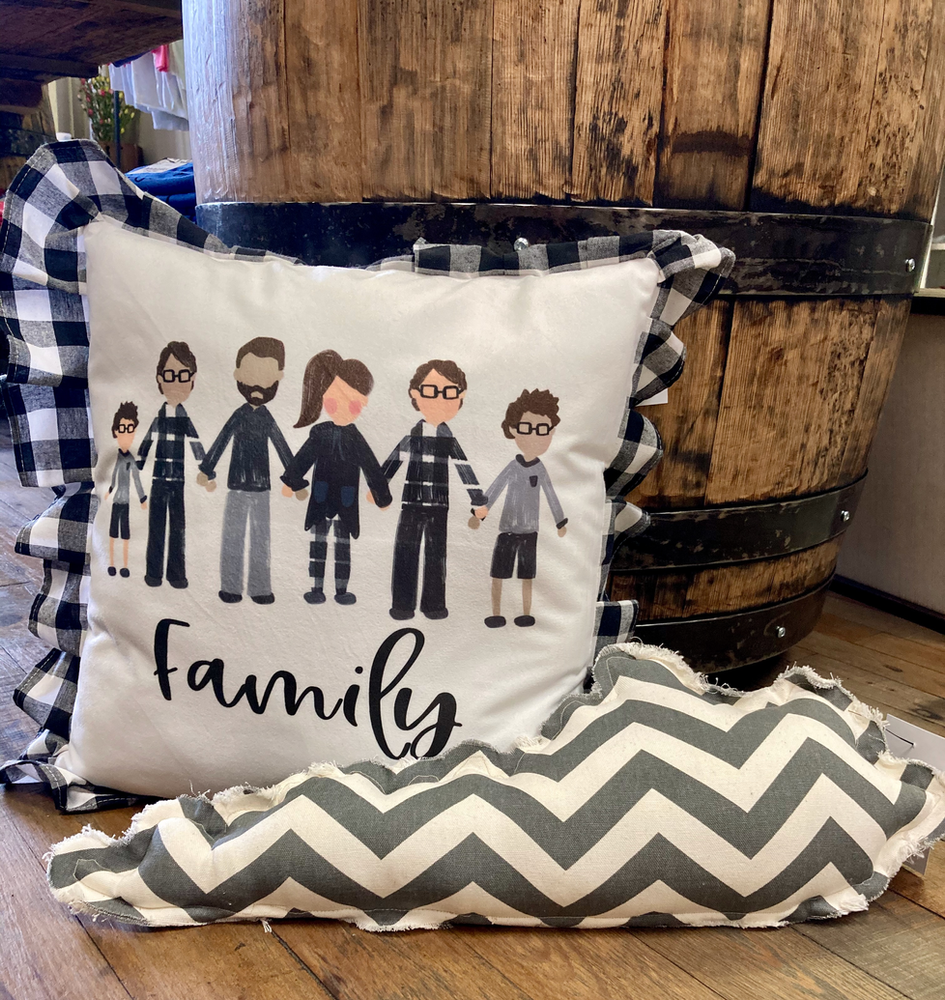 I purchased this beautiful, Kentucky-themed candle which serves as an elegant centerpiece for the dining room table. Undecided as to whether to burn, I contacted the shop. (One of the great features of buying local is the easy access!) I was assured they would refill my candle at a reasonable cost.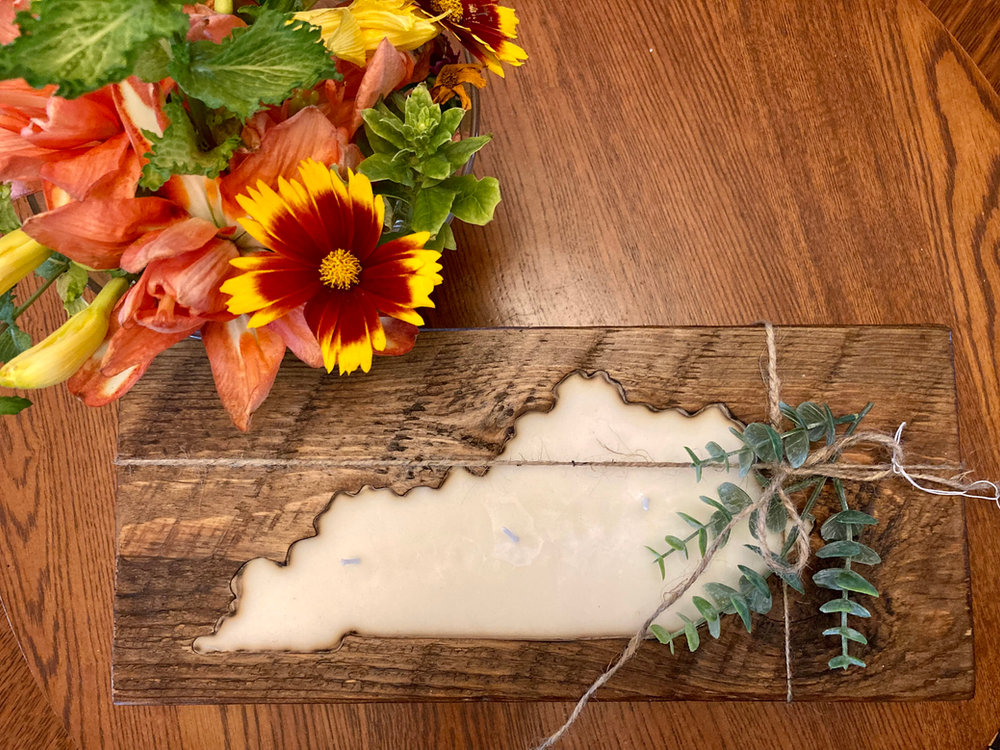 What better place to shop native than Amanda's Crafts, where such a breadth of charming home and gift items are generated right in house! Follow them at @AmandasWoodStuff on Facebook and @AmandasWoodStuff on Instagram.
Amanda and Israel strive to engage the town in interesting events and gatherings, designed to bring their community together. They encourage visitors to support their store and those of neighboring businesses.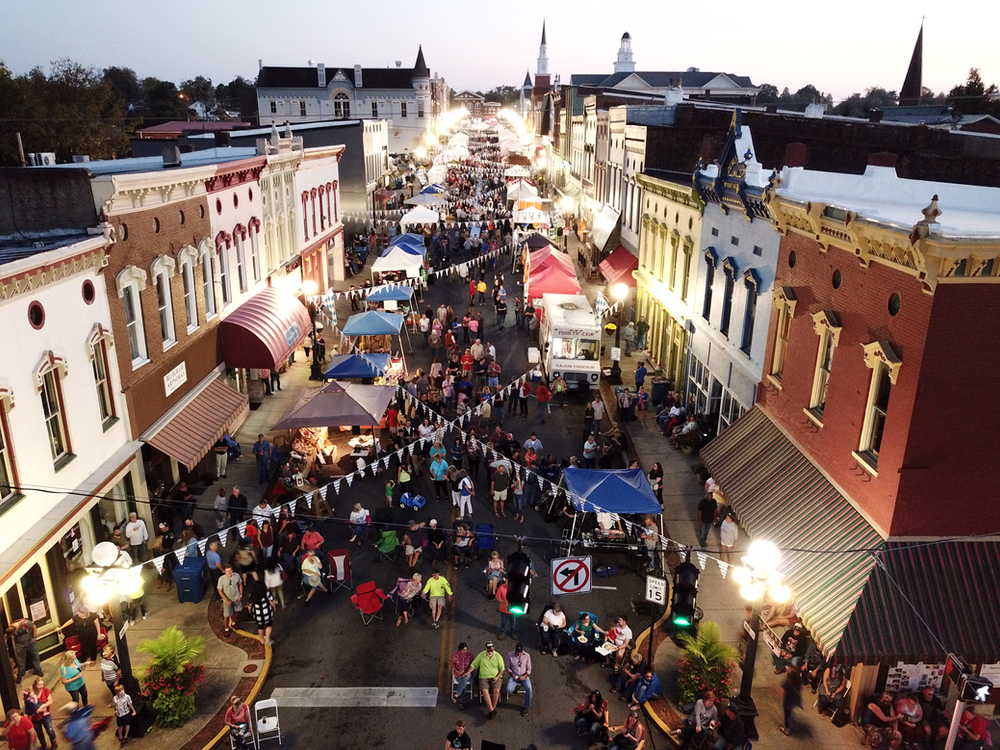 Make plans to spend some time in Harrodsburg, Kentucky and you'll soon discover the reasons residents and businesses exhibit such pride in this historic town. Follow @Harrodsburgfirst to learn about Harrodsburg First Main Street Programs upcoming events, including the Friday Night on Main Series, Oktoberfest, Night of the Great Pumpkin and their Twilight Christmas Parade!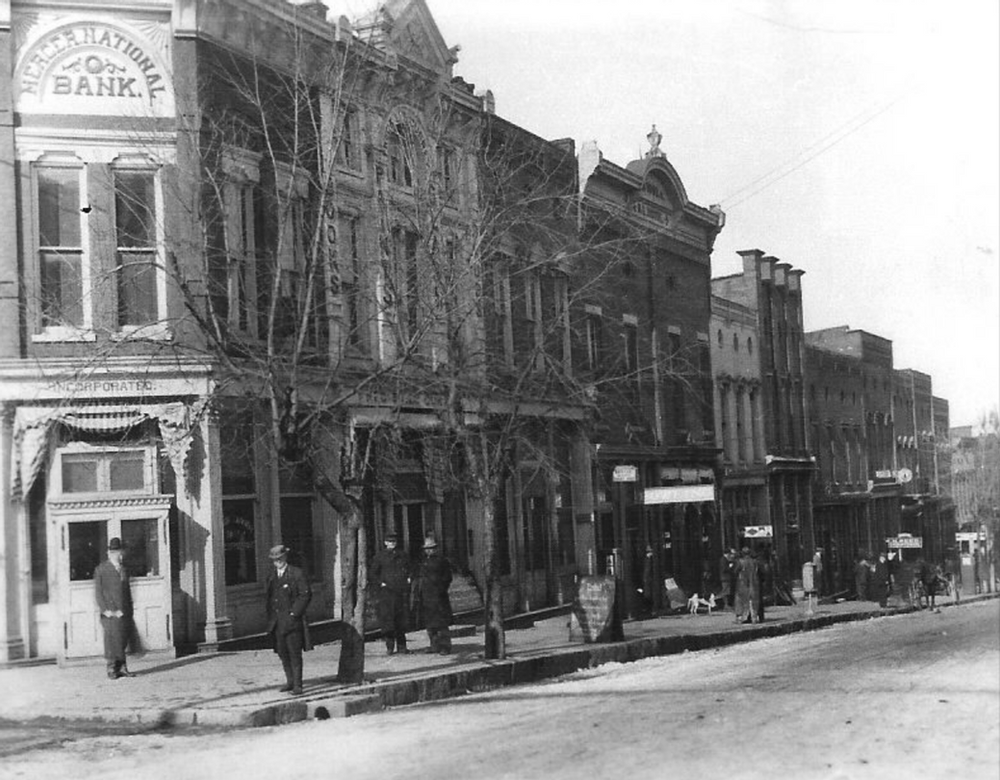 A bustling downtown Harrodsburg back in the day. Wouldn't it be wonderful to see that again?!
If y'all haven't visited Harrodsburg, Kentucky lately, you don't know what you're missing! Steeped in a rich history, the lovely downtown is easily walkable. Established businesses are on the rebound as well as promising new shops, opening their doors for the first time. Amanda's Crafts is just such a business and you'll find their items…