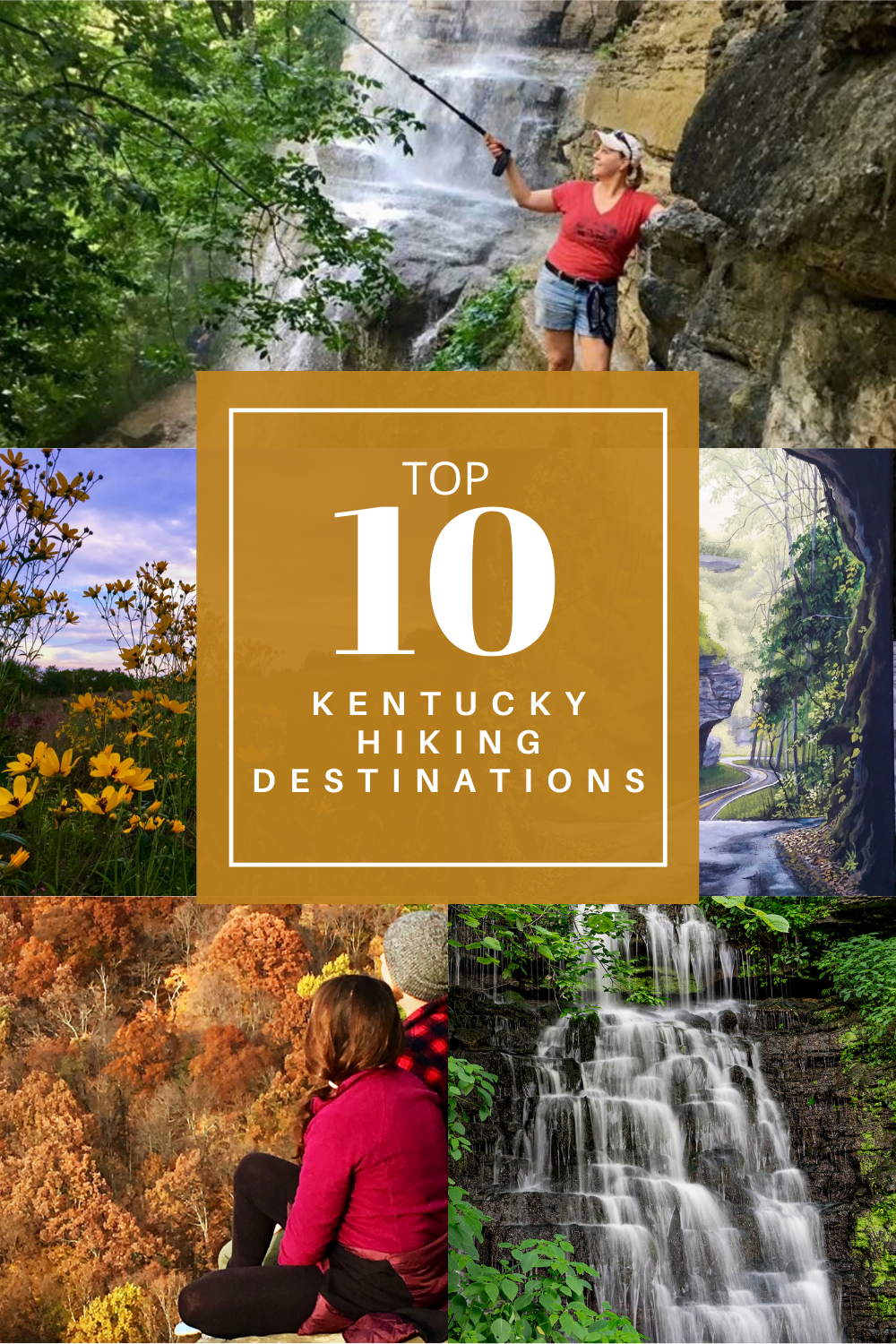 Top 10 Hiking Destinations in Kentucky
by Marie

Posted on

September 9, 2021
The hiking options around Kentucky are truly amazing! I have explored a number of these rewarding walks, most of which I've shared with you in my blogs. And now I present in no particular order, my top 10 hiking destinations in Kentucky. Just click on the links in the titles to learn more about those of interest.
BEREA PINNACLES– Berea, Kentucky
Nothing is better than a hike with a view and when you reach the top of the Indian Fort Look Out, you can see for miles! Berea is known for its art so leave a little time to check out their downtown and make a reservation at Historic Boone Tavern and get ya' some spoon bread!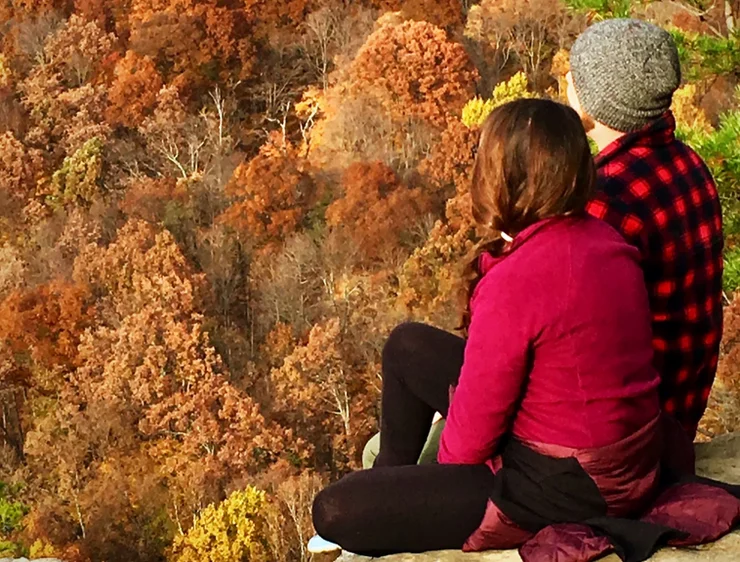 You might want to learn more about Bernheim Arboretum and Research Forest, as well as the "Giants" who dwell there. Bernheim Forest's moto is "Connecting People with Nature" and they do a tremendous job of it. The founder's wish was to provide a place for the renewal and restoration of the bond between people and nature.
Just think! Right up the road in Clermont is 25 miles (over 16,000 acres) of the largest, privately held forest in the region dedicated to conservation and research.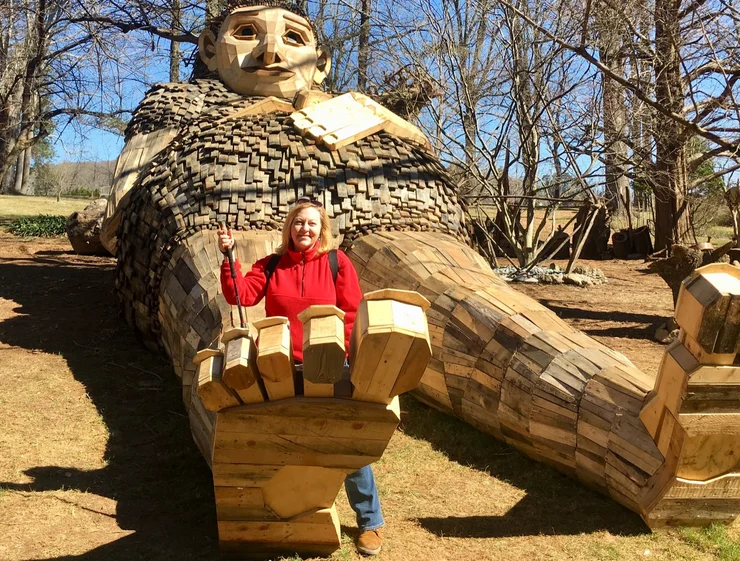 This trail is also designated for mountain biking, so keep an eye and ear out for fast-moving cyclists. I would rate this walk as relatively mild with fairly level terrain. The park offers 150 acres that provides a scenic view of the Kentucky River.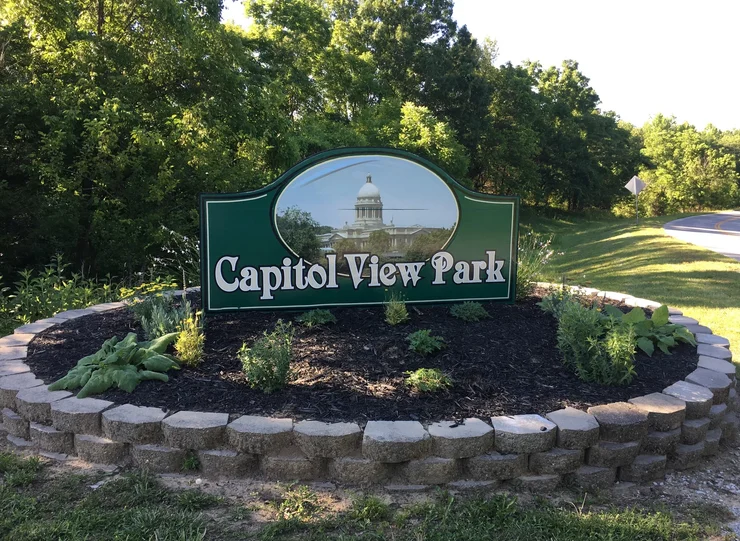 RAVEN RUN– Lexington, Kentucky
Raven Run is a picturesque drive off of old Richmond Road in Lexington. It is easy to access and offers a number of trails from which to choose. The park itself is 734 acres and borders the Kentucky River.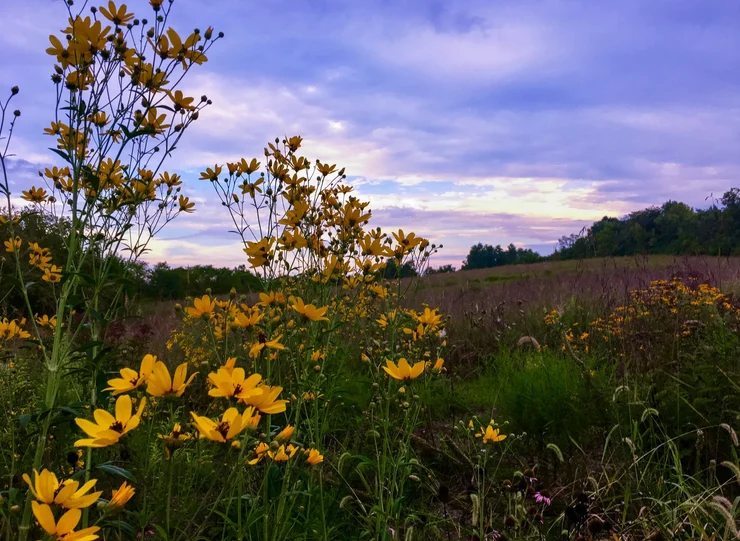 ---

WALTER BRADLEY– Midway, Kentucky
Walter Bradley Park is a 28-acre urban park accessible from Downtown Midway and surrounding neighborhoods. This natural expanse boasts four miles of walking trails, open and sheltered picnic areas and a fenced-in dog grounds. One of the best features is the Creek Walk, which winds along Lee's Branch for about a mile and a half. Walter Bradley welcomes visitors all year with shaded and open paths. I would rate difficulty as easy with very flat terrain. Be sure to spend time in Midway, Kentucky. The downtown is enticing with several excellent restaurants, not to mention lots of shopping! You'll find scrumptious dining at The Brown Barrel and Blind Harry's, Goose and Gander, Heirloom, Mezzo Italian Café and Don Jockey. I recommend you stop by to peruse the unique offerings of Graviss Studios above Midway Boutique, Southern Sunday, Midway Makers Market and Damselfly Gallery.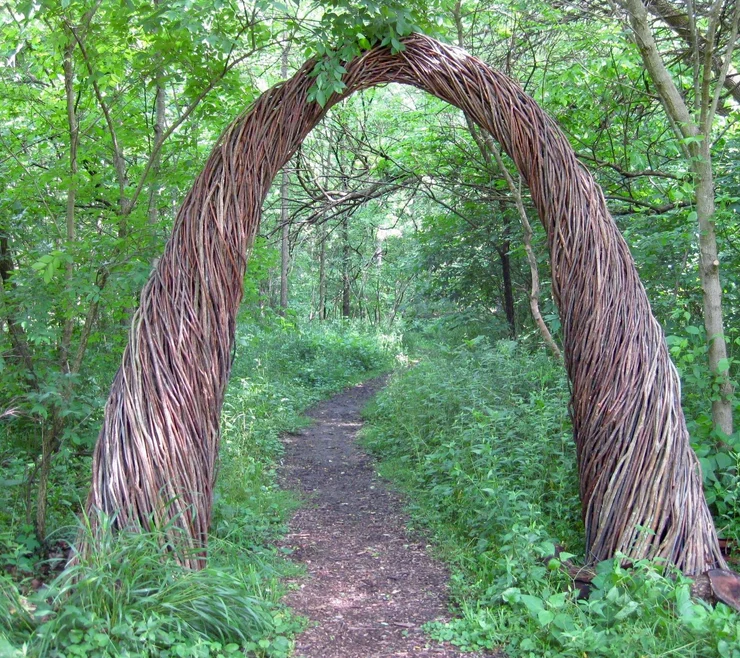 ---

RED RIVER GORGE– Campton/Slade, Kentucky
Red River Gorge is a part of the Daniel Boone National Forest and a must-see for avid hikers. The trails are well marked and the incredible vistas will be forever ingrained in your imagination!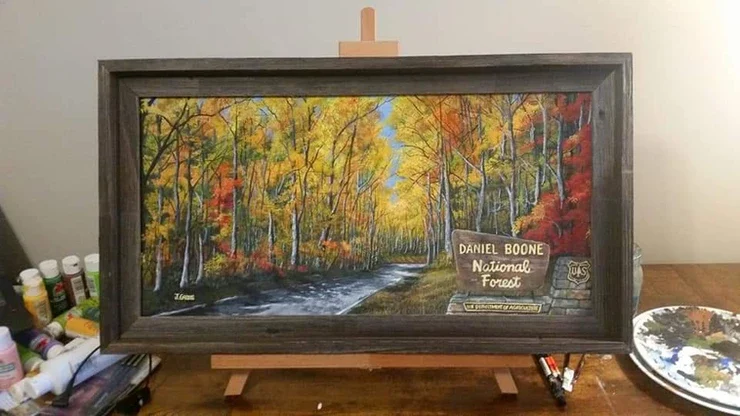 Painting by Jon Gaddis- https://jongaddis.com/
While visiting Slade be sure to drink and dine at Miguel's Pizza or Sky Bridge Station, both delicious options.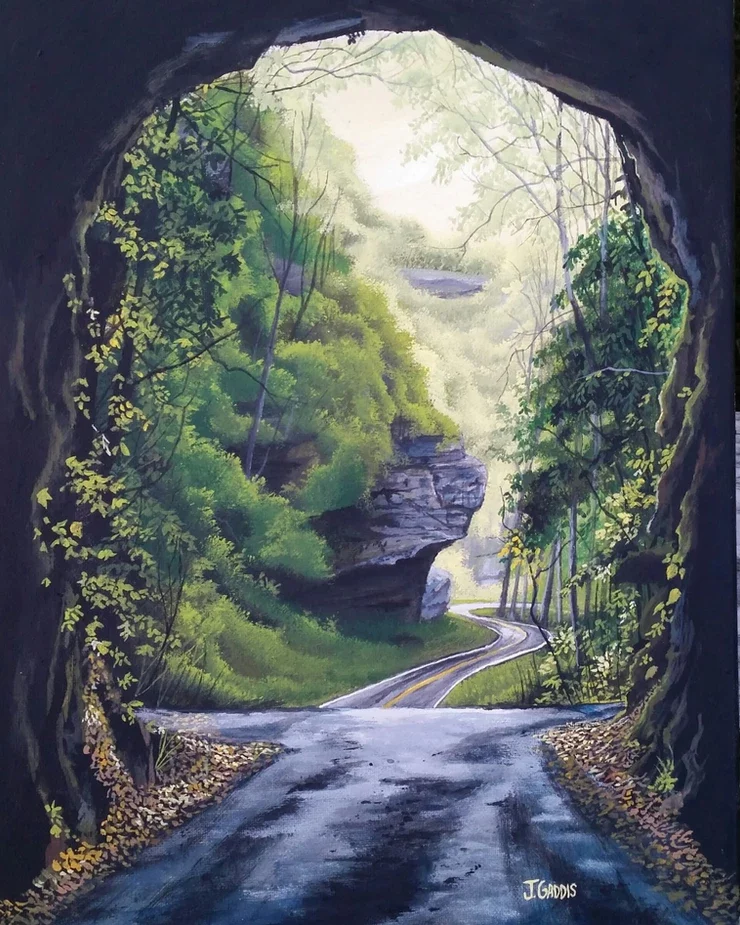 Painting by Jon Gaddis- https://jongaddis.com/
Hiking Pilot Knob in Powell Country is a marvelous experience! The trail is pleasant and the grades aren't too steep.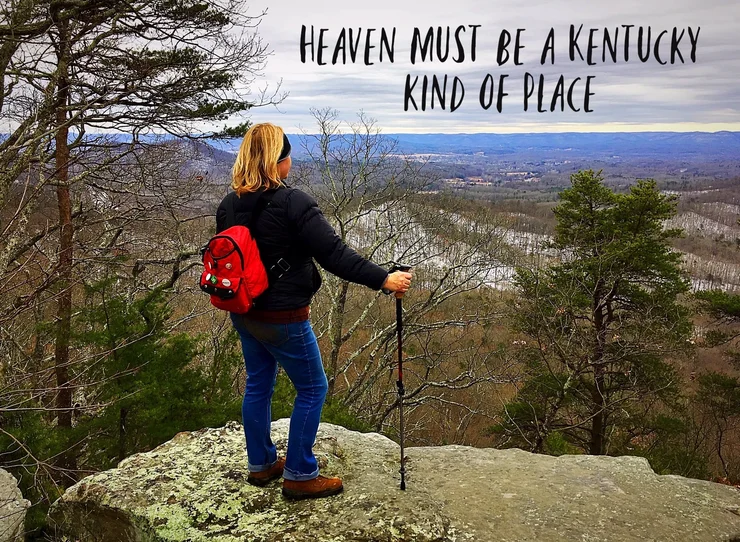 ---
ASBURY TRAILS– Wilmore, Kentucky Asbury Trail, looping through Wilmore, Kentucky on Shanty Hill Road is ideal for hiking enthusiasts. The grand Palisades are the centerpiece, especially if rains have provided a waterfall! Upon entering I found the best route to take is to the left. There is a rather steep grade downhill which can get a little slick with recent showers.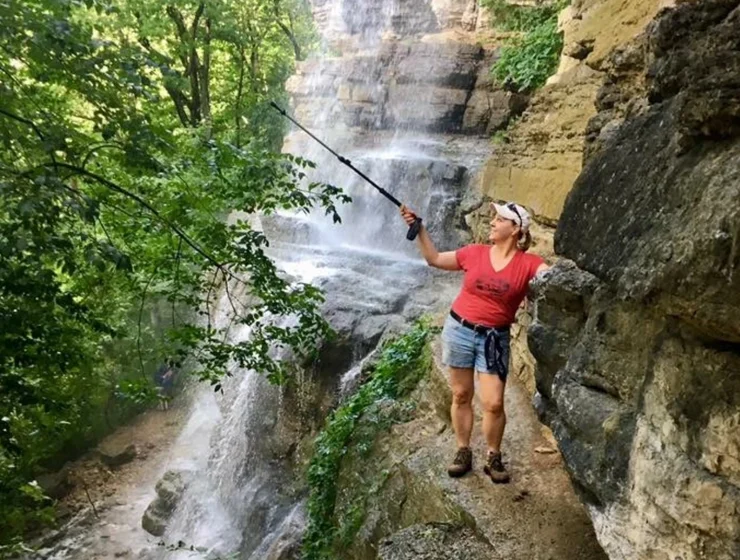 Don't miss Wilmore's quaint downtown filled with local shopping and dining. I suggest Shades of Bluegrass, the Olive Branch, Days Gone By, The Local Confectionary, Drinklings Roastery and Narratology gift shop. Grab a tasty lunch at Solomon's Porch Cafe. CUMBERLAND FALLS– Corbin, Kentucky Corbin, Kentucky is nestled between Knoxville, Tennessee and Lexington, Kentucky. The town is situated on Laurel Lake, a destination for boating, swimming and fishing amidst the beauty of Daniel Boone National Forest. Hikers enjoy 17 miles of trails at Cumberland Falls State Park while travelers visit Cumberland Falls, dubbed the "Niagara of the South". The falls are 125 feet long and cascade over a 60 foot drop, resulting in a beautiful mist that creates the only "moonbow" in the Western Hemisphere! The excitement is palpable among locals and tourists alike eager to observe this phenomenon which appears only on a clear night at certain times of the year.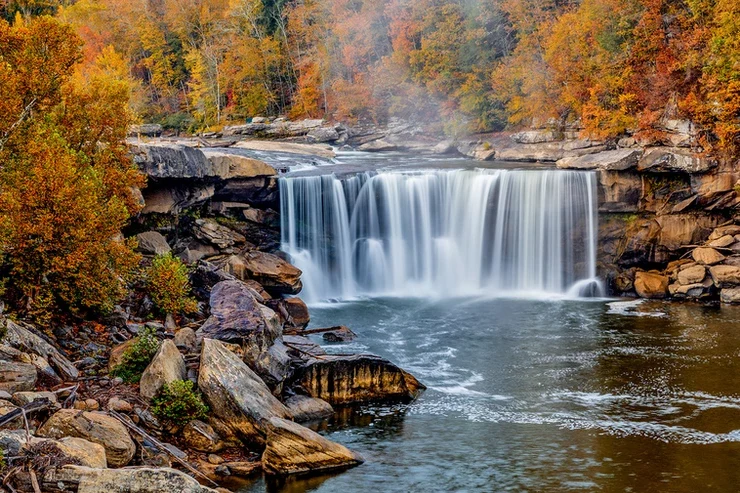 Photo by John Snell- http://www.johnsnellphoto.com/
---

COVE SPRINGS- Frankfort, Kentucky Cove
Springs is a delightful trail in Frankfort Kentucky. It's easy to find and has multiple connecting paths. When you first arrive you'll discover a lovely waterfall near the parking lot. Cast your gaze downward to the pool below to spot gliding goldfish and catfish. Have a look and take a selfie!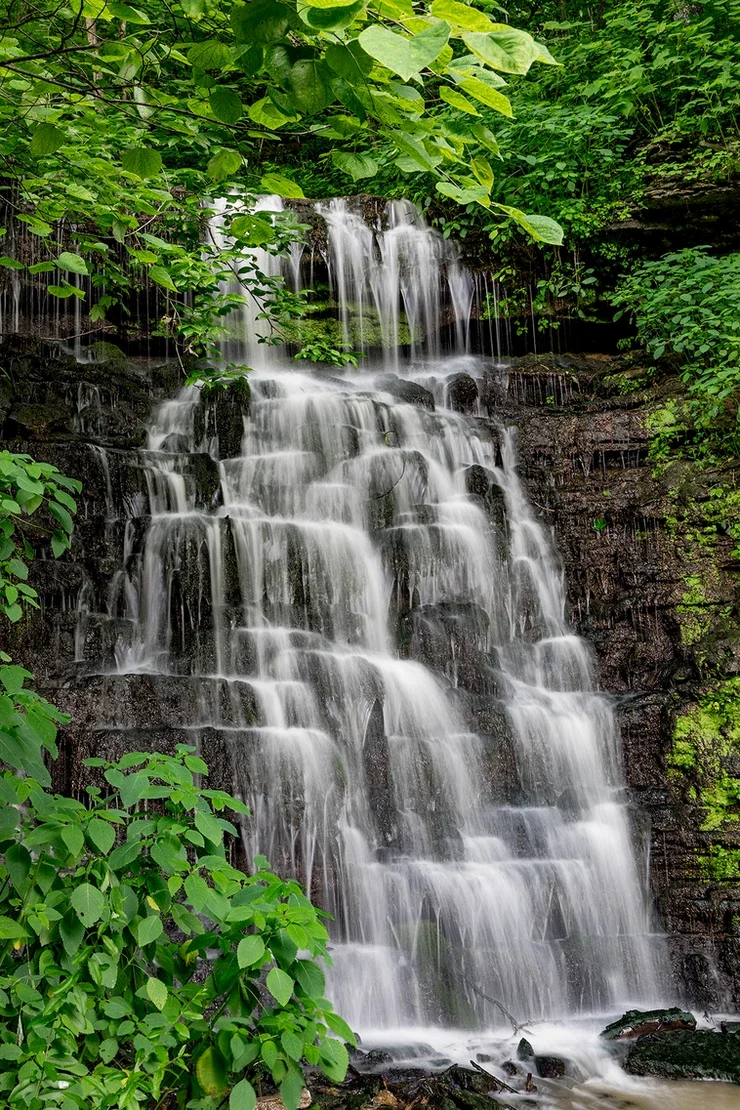 Photo by John Snell– http://www.johnsnellphoto.com/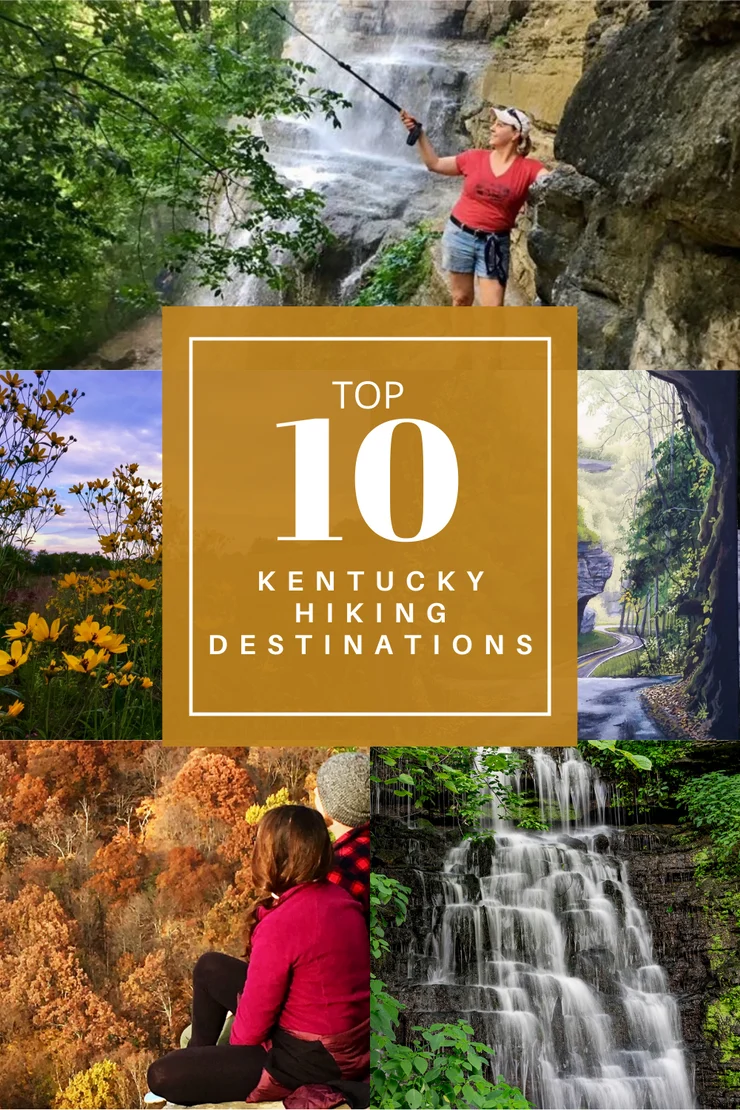 The hiking options around Kentucky are truly amazing! I have explored a number of these rewarding walks, most of which I've shared with you in my blogs. And now I present in no particular order, my top 10 hiking destinations in Kentucky. Just click on the links in the titles to learn more about those…