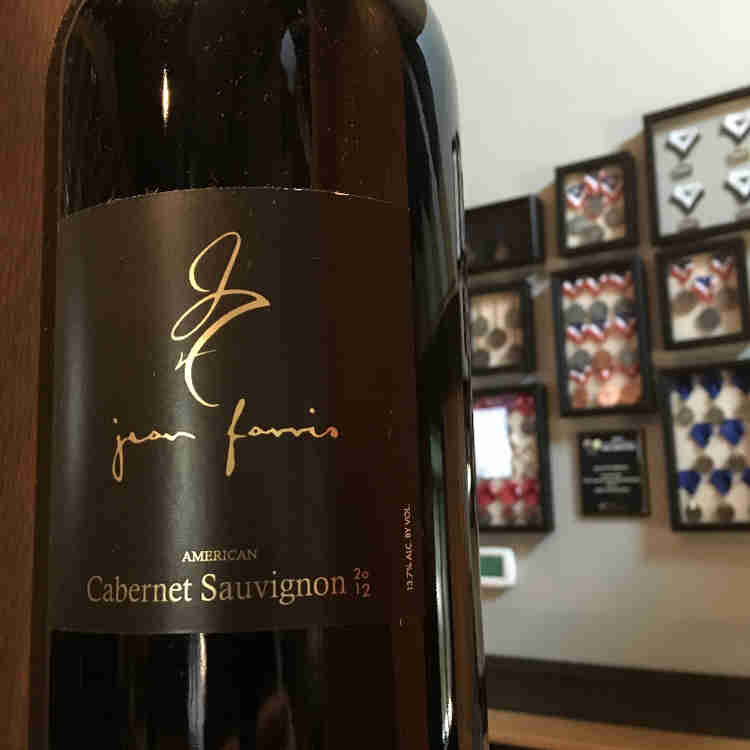 Jean Farris Winery- Lexington, KY
by Marie

Posted on

July 8, 2017
Photographs by Marie Pullen Photography
Traveling from Nicholasville to the Jean Farris Winery, I was pleasantly surprised when the navigator treated me to the most amazing back roads. The back roads ran like a river through a canopy of trees and bushes. Being the only driver, at some points, it seemed as if it were all there just for me to explore and enjoy. Getting there was truly half the fun!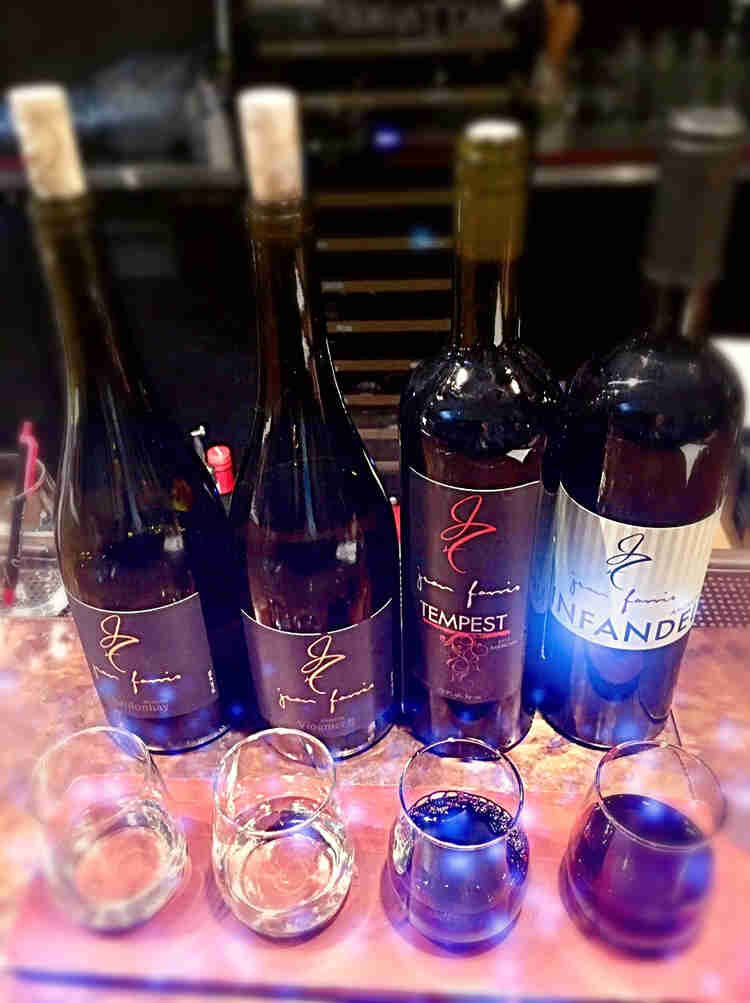 Once there, a friend and I savored
wine flights
prior to dinner, the red and the mix. We spent a lovely evening lounging on the patio overlooking an aromatic, freshly-cut lawn.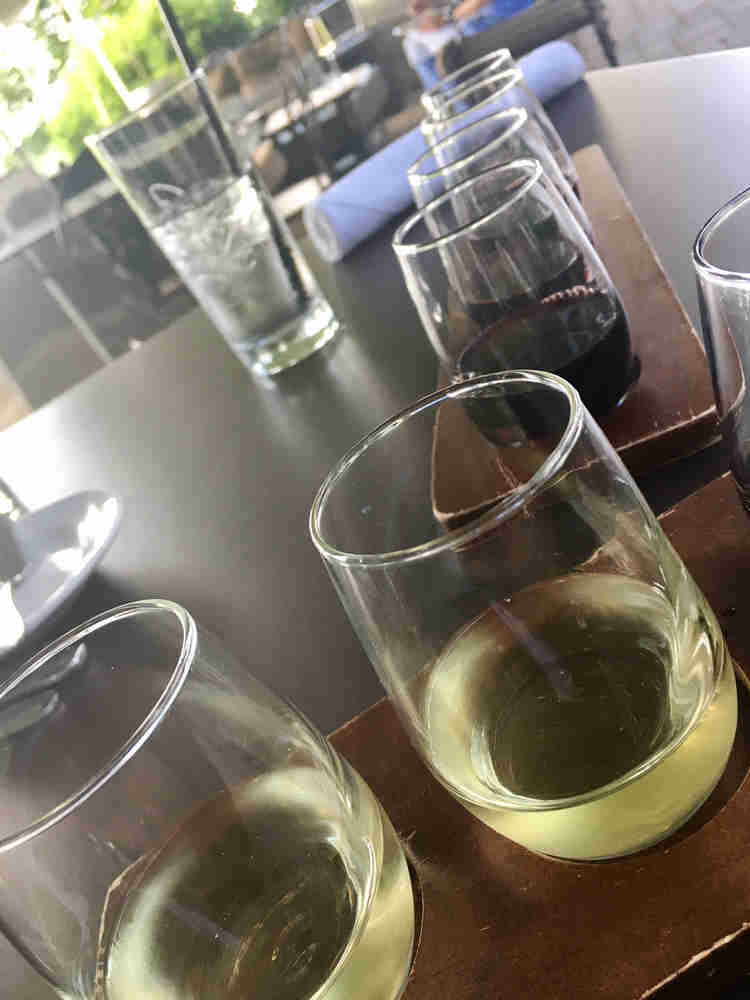 The vineyard splayed out before us, alongside a newly-planted tobacco field. The colors were lush & green, each a distinctive hue.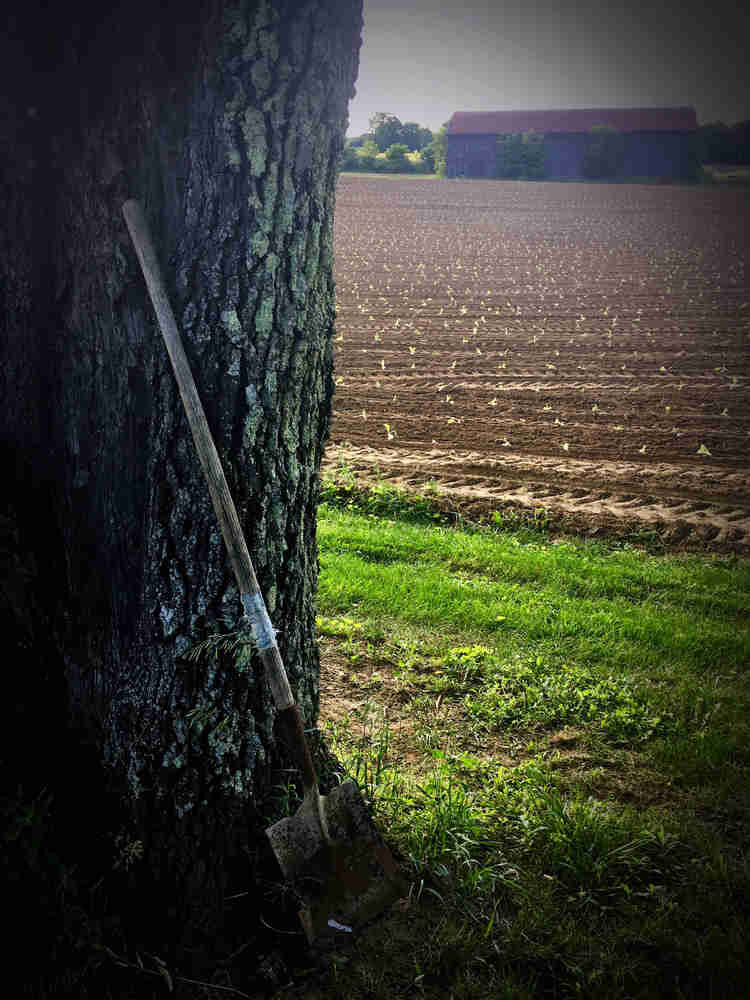 As we awaited our dinner the resident barn kitty paid us a visit. Named Emma, she goes by MiMi and is quite affectionate, welcoming patrons to her patio.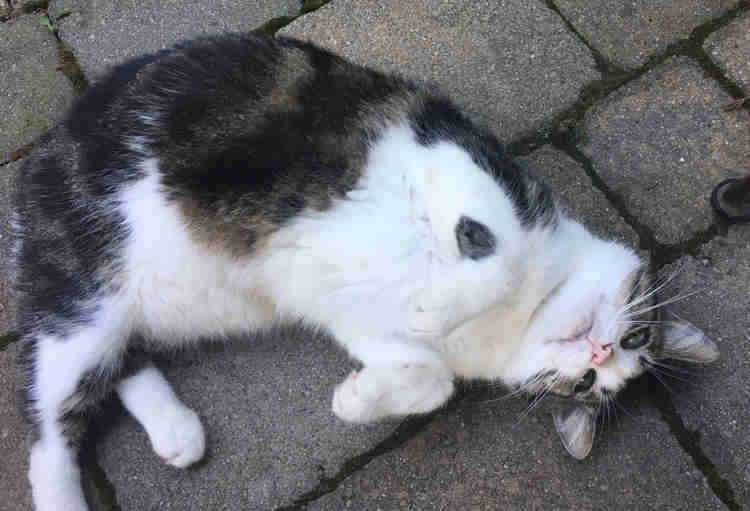 Dinner was delicious! My pan seared Ahi tuna was served encrusted in sesame seeds and delectable Udon noodles in a sweet ginger scallion sauce. My friend relished the lobster with Pappadelle noodles in a rich, creamy sauce. The wine flight allowed us to narrow our choice & we selected a glass of our favorite.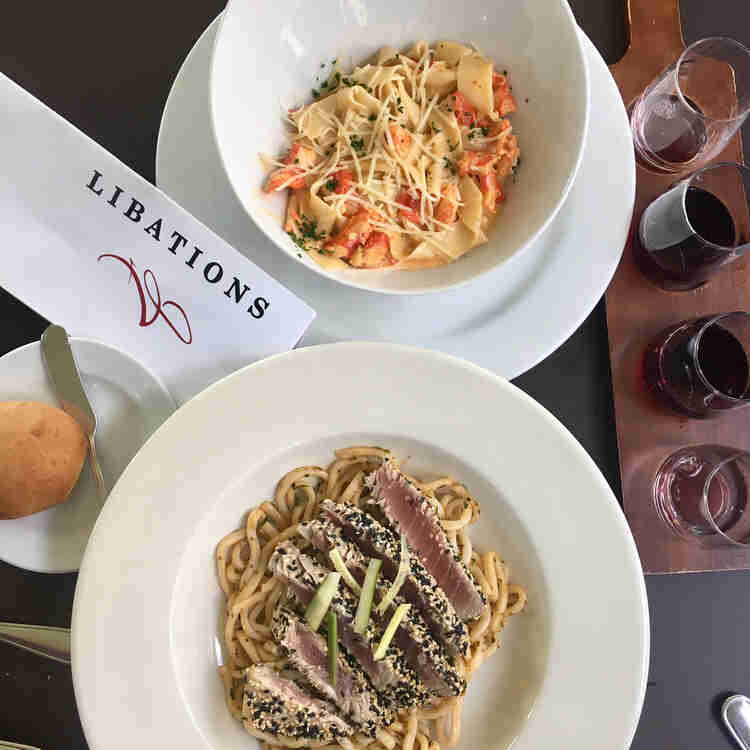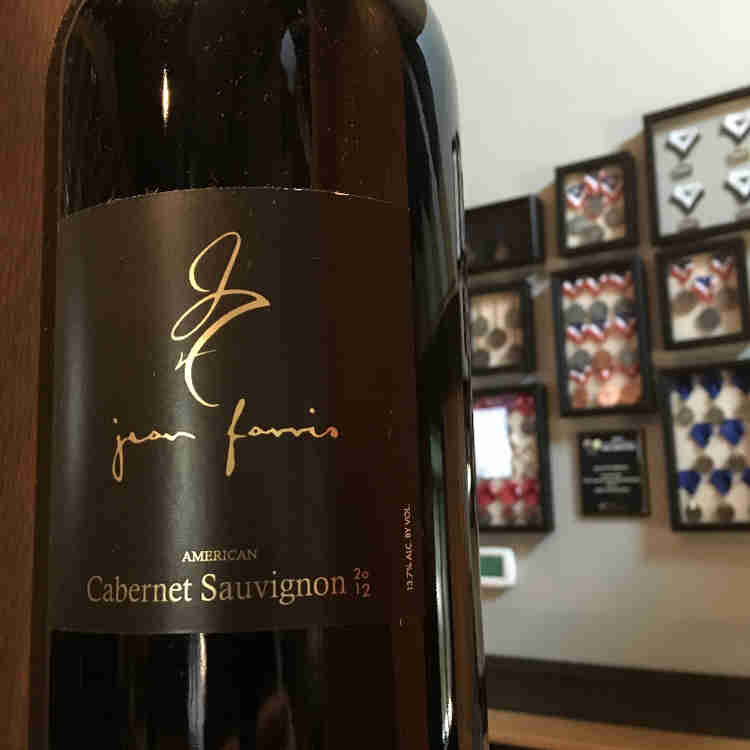 The weather was an optimal mid-70s prompting us to stroll the grounds, wine glasses in hand. That was a fantastic idea which I doubt most take advantage of. Wandering among the grapevines we discovered abandoned bee keeping remnants and discarded wine barrels along with a pond.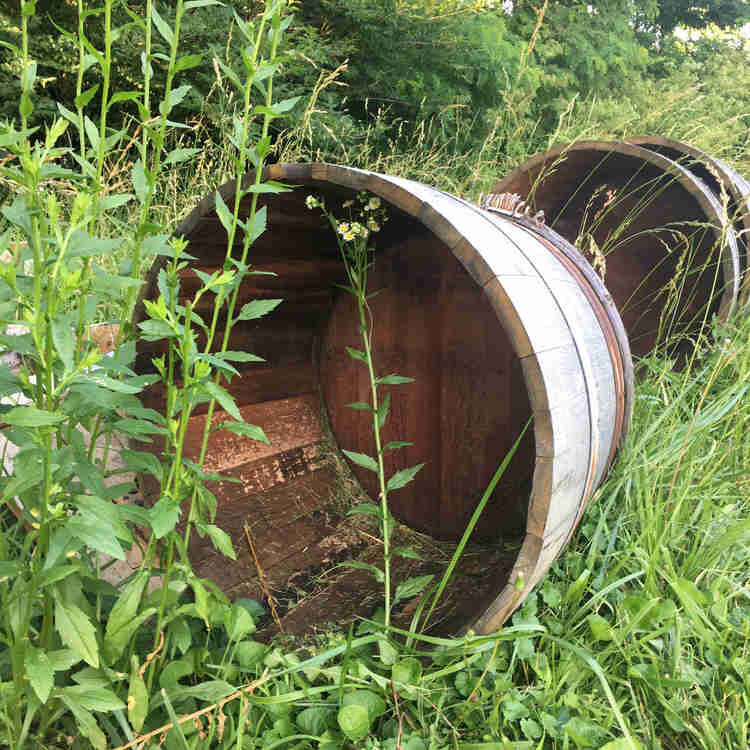 Two trees held hooks, clearly designated for a hammock on a blissfully lazy afternoon. As we paused by the water, sipping wine and reminiscing, a beautiful doe peeked out from behind the treeline & then dazzled us as she trotted across in close proximity.
A remarkably scenic view and wonderful evening, crowned with the fine flavors of this unique vineyard provided a delightful visit to Jean Farris Winery.
#kentucky #freshair #shopsmall #drinklocal #wine #vineyard #travelky #explorekentucky #jeanfarris #getoutdoors
Photographs by Marie Pullen Photography Traveling from Nicholasville to the Jean Farris Winery, I was pleasantly surprised when the navigator treated me to the most amazing back roads. The back roads ran like a river through a canopy of trees and bushes. Being the only driver, at some points, it seemed as if it were…