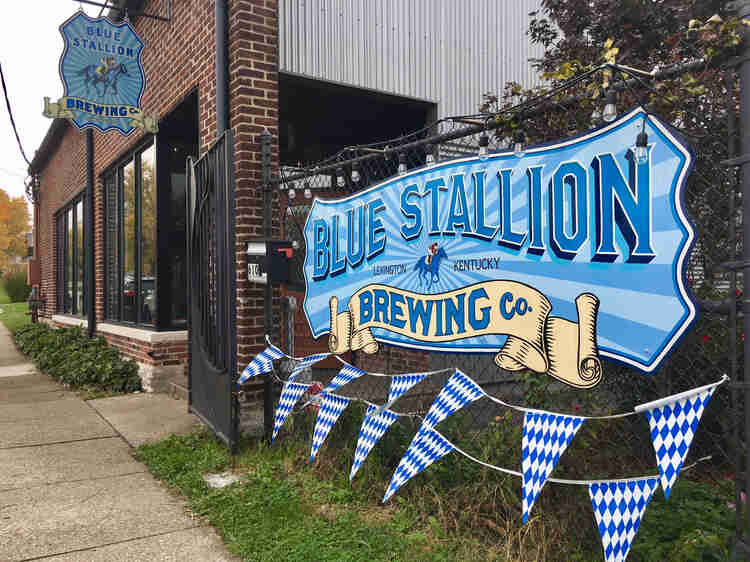 Blue Stallion Brewing Company
by Marie

Posted on

November 4, 2017
Photos by Marie Pullen Photography
Blue Stallion Brewery makes it's home next to the former horsefeed warehouse on the corner of 3rd Street and Newtown Pike. The atmosphere is welcoming and very comfortable. You'll find a great array of local beers to choose from including their own focus on German lagers and British ales as well as local guest beers. Scooch up to their bar lined with Kentucky Bourbon barrel staves, find a comfortable spot on a couch or sit outside among friends in the moonlight to enjoy your hops.
Typically I don't want to commit to just one, so I often opt to choose several varieties of tastings for my flight. This allows me to sample and mix-and-match, which I really enjoy.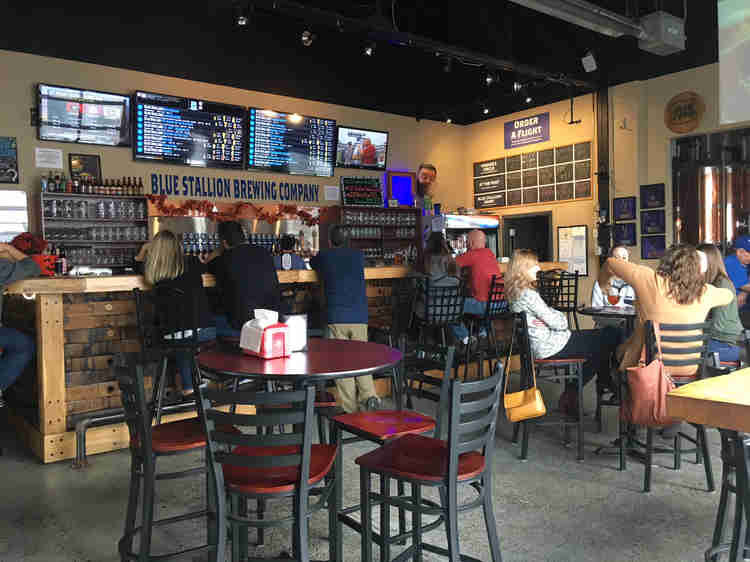 Not too long ago,
Dad's Favorite Cheese
partnered with Blue Stallion to offer the most incredible cheese sandwiches and beer cheese right on site! You'll certainly enjoy a warm home-baked pretzel with a local beer cheese.
Be sure to challenge your buddy to a game of pool or darts for a beer while there.
Patrons will find the Blue Stallion owners are invested in our community as well as they set Mission Monday's to give 10% of their proceeds to a local charity. There's also Wednesday Night Live with live music and Thursday Team Trivia Night (with prizes!).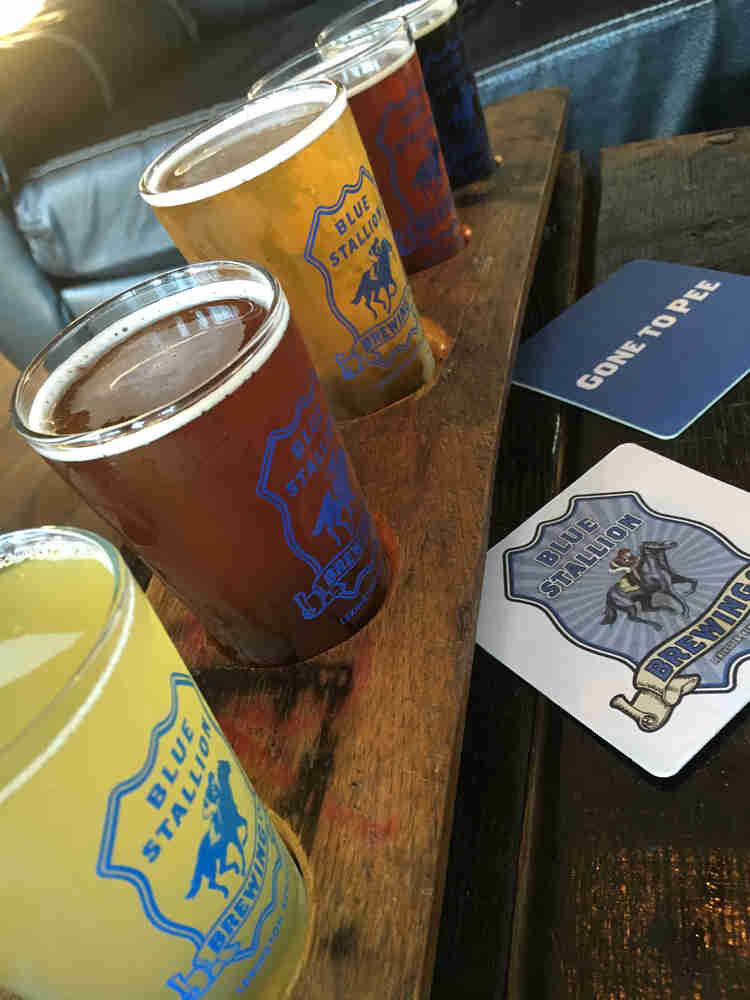 You'll also enjoy that they have a good sense of humor. Be sure to grab one of their coasters along with your brew. You will note their logo on one side and "Gone to Pee" on the other. Just lay this atop your beer when nature calls to ensure that your chair and beverage will be happily awaiting you upon your return.
Walk right around the building out back to see one of Lexington's newest murals!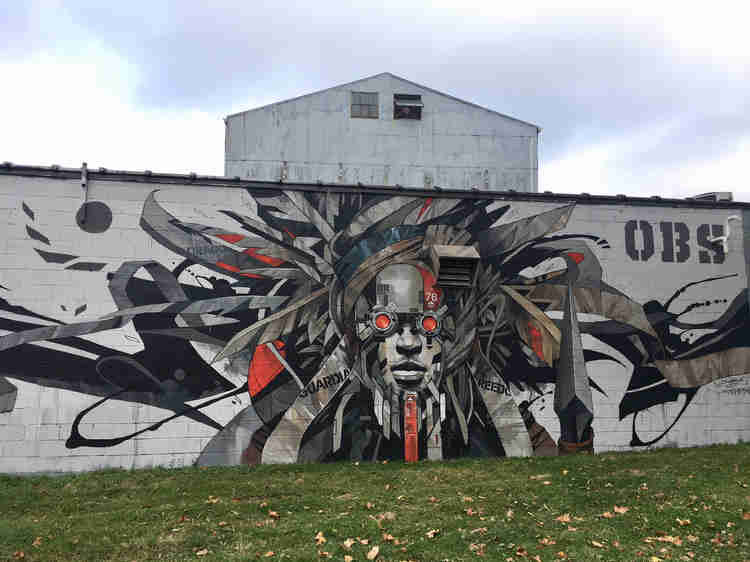 #beer #localbeertastesbetter #eatlocal #brewing #lexingtonky #downtownlexingtonky #shopsmall #shoplocal
Photos by Marie Pullen Photography Blue Stallion Brewery makes it's home next to the former horsefeed warehouse on the corner of 3rd Street and Newtown Pike. The atmosphere is welcoming and very comfortable. You'll find a great array of local beers to choose from including their own focus on German lagers and British ales as…