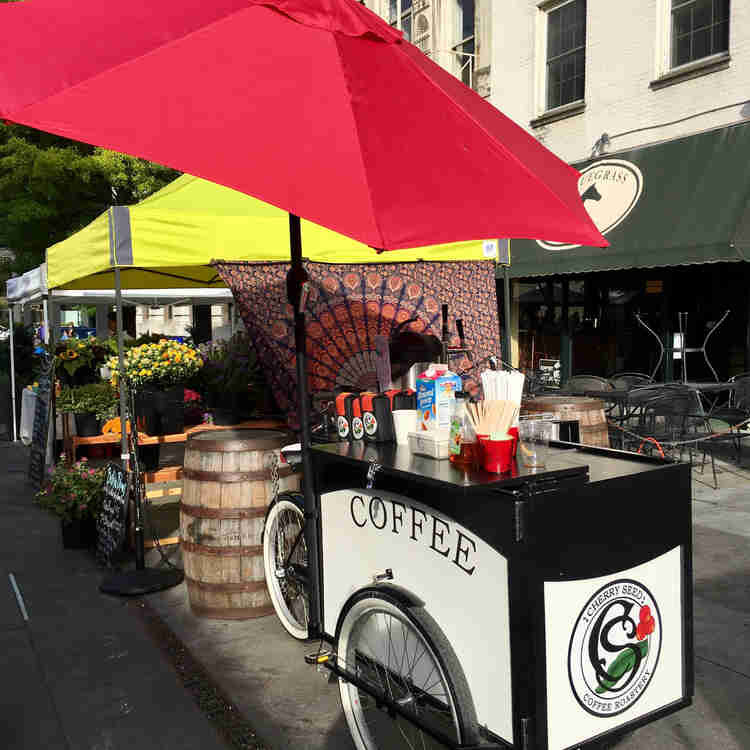 Lexington Farmer's Market
by Marie

Posted on

June 6, 2018
One year anniversary encore!! I started my blog one year ago today with the blog below featuring the Lexington Farmers Market, it was and still is the best in town! Be sure to drop by and visit every Saturday. Since this first blog, they've added the Lexington Makers Market as well with hand made items by totally talented local artists!
I hope you enjoy reading my blog as much as I enjoy writing it. I've learned so much, met so many great people and experienced so many wonderful things in one short year… and there's soooo much more!!
* Family Friendly * Dogs on leashes welcome
Photos by Marie Pullen Photography
The age-old idea, "know your farmer, know your food" is not lost on many a well-informed & conscientious Kentuckian.
These days we've become so accustomed to the numerous "big-box" stores that we often lose sight of the valuable local farmer, producer & culinary artisan. When was the last time you visited a store where the owners were present to answer questions & serve you personally? It's a unique experience & in my humble opinion, a vastly superior one. This is true both in terms of healthy choices & a purely aesthetic shopping adventure!
You'll be amazed by the great variety of fresh goodness, artfully presented at your local farmers market. There are literally hundreds of varieties of tomato, apple, corn, eggplant & bean, to mention just a few. You'll discover an abundant selection that far exceeds the offerings of an ordinary grocery store.
Lexingtonians actually have the opportunity to attend a farmers market most summertime days of the week:
Sunday- Southland
Tuesday- Corner of Maxwell & Broadway Wednesday- UK Good Barn Lawn
Wednesday- Summit at Fritz Farm
Thursday- Corner of Maxwell & Broadway
Saturday- Cheapside
And for the piece de resistance – The Lexington Farmers Market, located at Cheapside is open year round! Be sure to check out & like or follow @lexfarmmkt on Facebook & Instagram.
Time to grab your reusable bags & jump-start a nutritional day with a visit to your local cultivator. Your favorite local farmers will greet you with a welcome smile, guaranteed!
When I visited today, there was a Plein Air paint out… 40 some artists painting in an 8 block area downtown. Here, artist Peggy Sherry paints a scene from the market as part of an annual event hosted by Art Connects.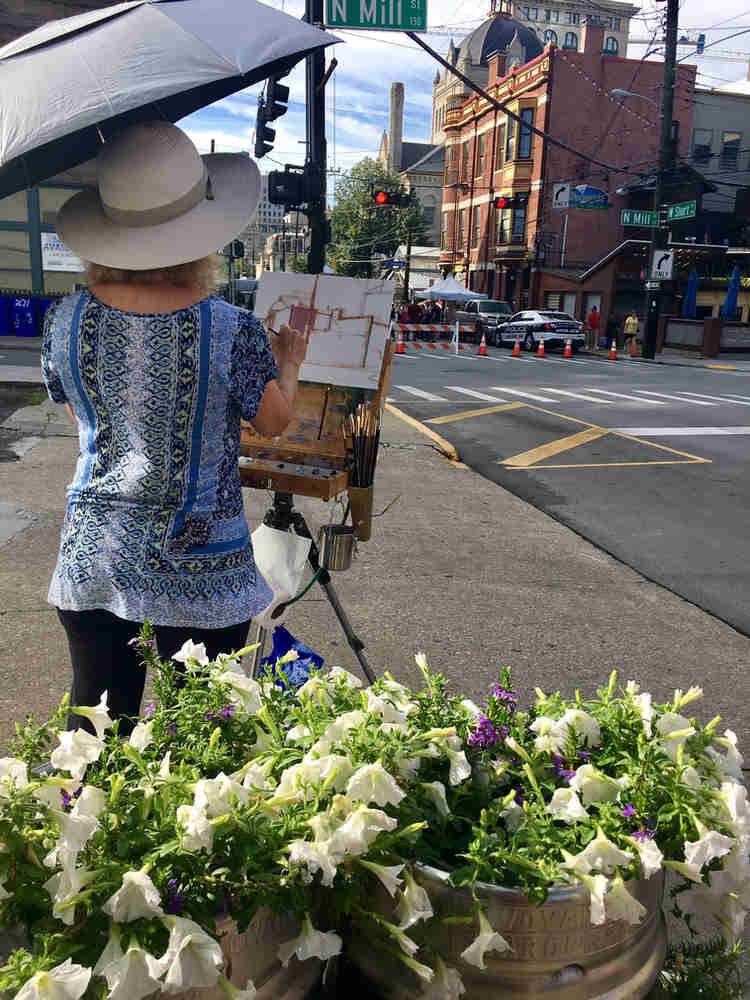 http://lexingtonfarmersmarket.com/
#shoplocal #eatrealfood #farmer #farmersmarket #shopsmall #sharethelex #travelky #explorekentucky #veggies #backroadbluegrass #lexfarmmkt #lexingtonky #downtownlexingtonky #cheapside #lexhavefun
One year anniversary encore!! I started my blog one year ago today with the blog below featuring the Lexington Farmers Market, it was and still is the best in town! Be sure to drop by and visit every Saturday. Since this first blog, they've added the Lexington Makers Market as well with hand made items…