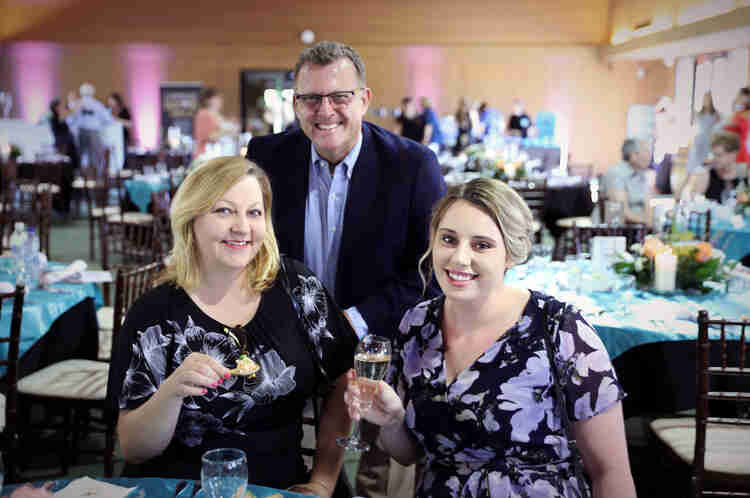 Woodford Humane Society Summer Gala
by Marie

Posted on

July 23, 2019
The Woodford Humane Society throws a spectacular gala annually to raise funds for animals in the community who are in need of rescuing and adoption. This summer was no exception with the grand affair held at Lexington's elegant Entertainment Center in Keene Barn at Keeneland Race Track. I was invited by Representative Joe Graviss to share a table with a few blogger friends to help promote this great organization. As we pulled up, everyone was greeted with complimentary valet parking. The Woodford Humane Society is much admired and well loved. There were plenty of pleasant volunteers who kept everything running smoothly and seamlessly.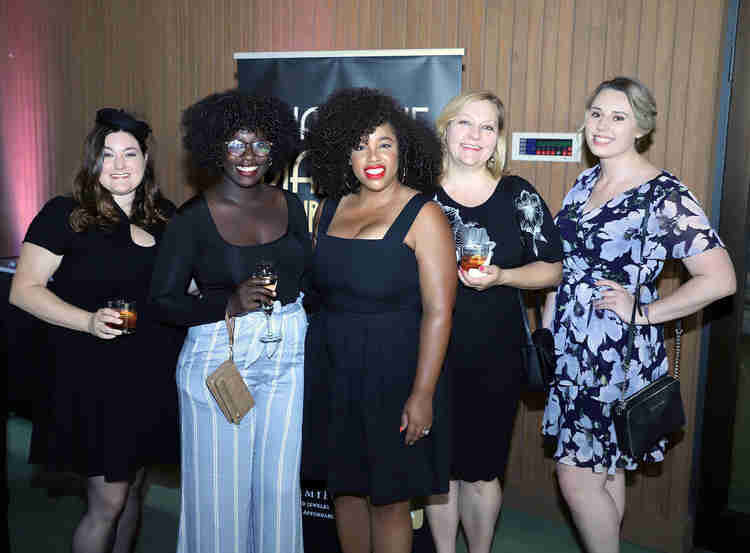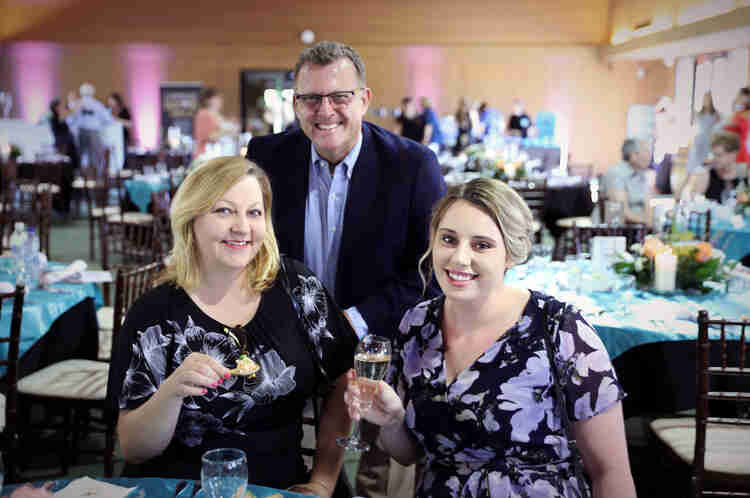 Huge "Thank You" to Joe Graviss for inviting us! Marie, Brooks and Miranda. Photo by Bob Bolson.
Tables were adorned with fresh, floral bouquets, framed images of adopted pets and cloth napkins folded into the endearing shape of dog bones.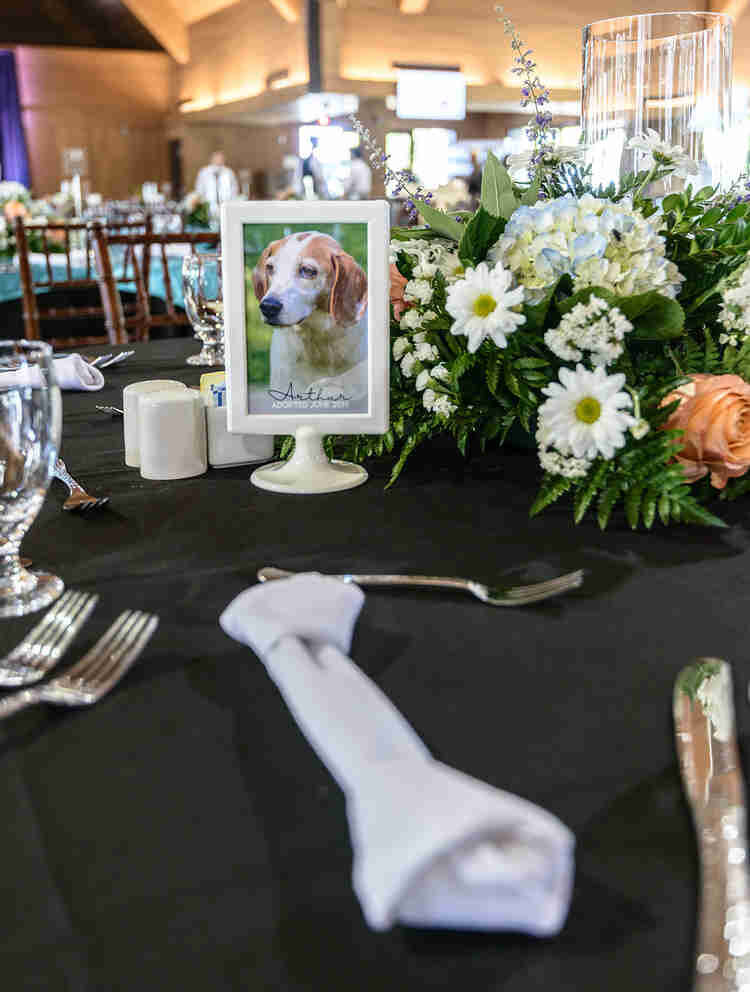 Photo by Regi Goffinet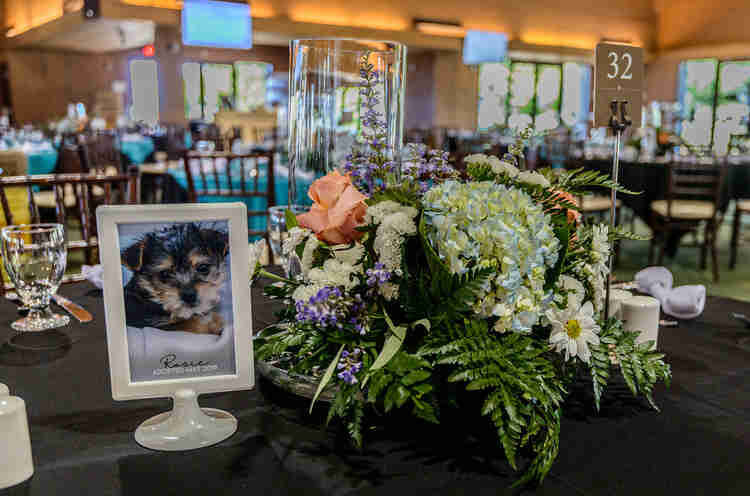 Photo by Regi Goffinet
We had a fabulous evening together with music, dancing, delectable cuisine and bubbly libations; a lively party for all to enjoy. The appetizers were savory and the meal was served buffet style with enticing choices of chicken, pasta, gnocchi and salad. It was well prepared and oh so flavorful!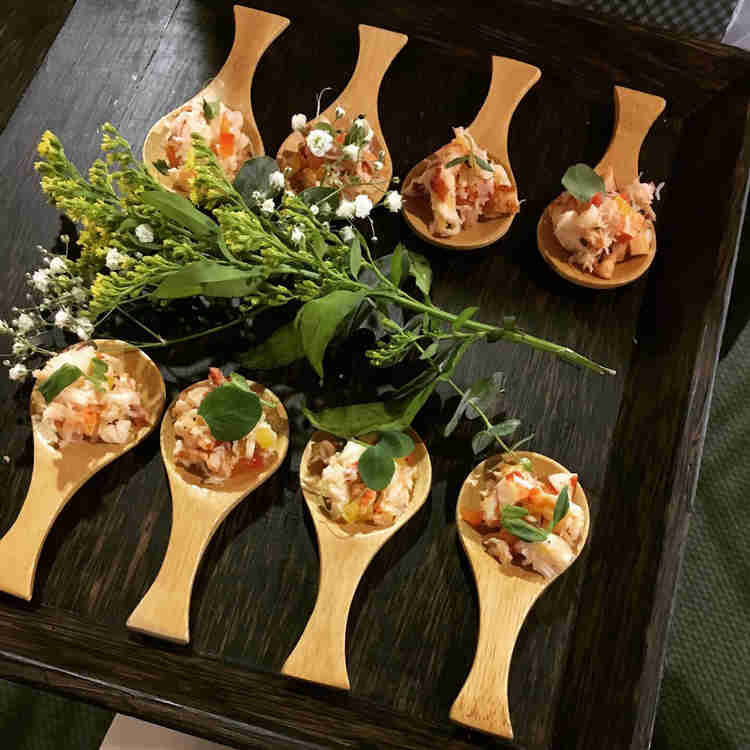 Salmon salad made its way around the room. Photo by Marie Pullen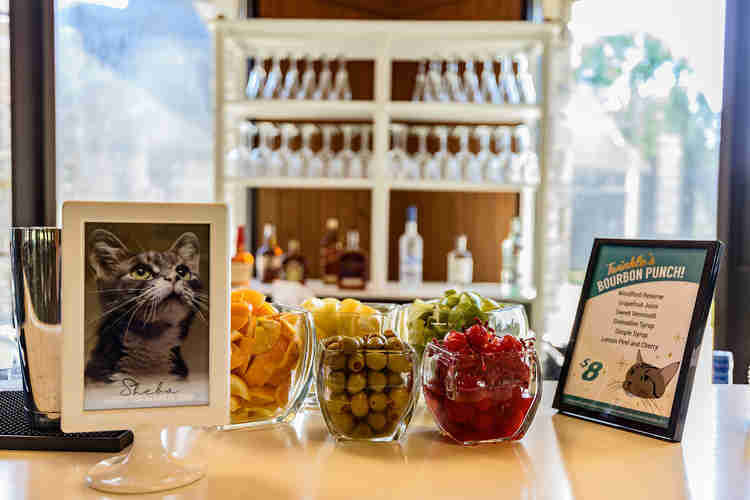 Photo by Regi Goffinet
Guests bid on silent auction items ranging from artwork, puppy supplies, Keeneland box seats and Kentucky bourbon to fun gift baskets.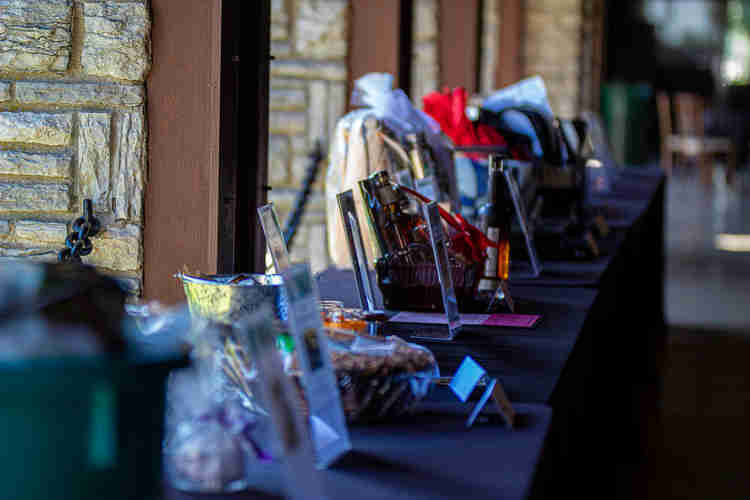 So much to choose from. Photo by Deborah Murray
The live auction included University of Kentucky basketball tickets and three vacation packages. Every year they have an exciting activity dubbed the Champagne Diamond Surprise where the winner takes home a .52 carat diamond!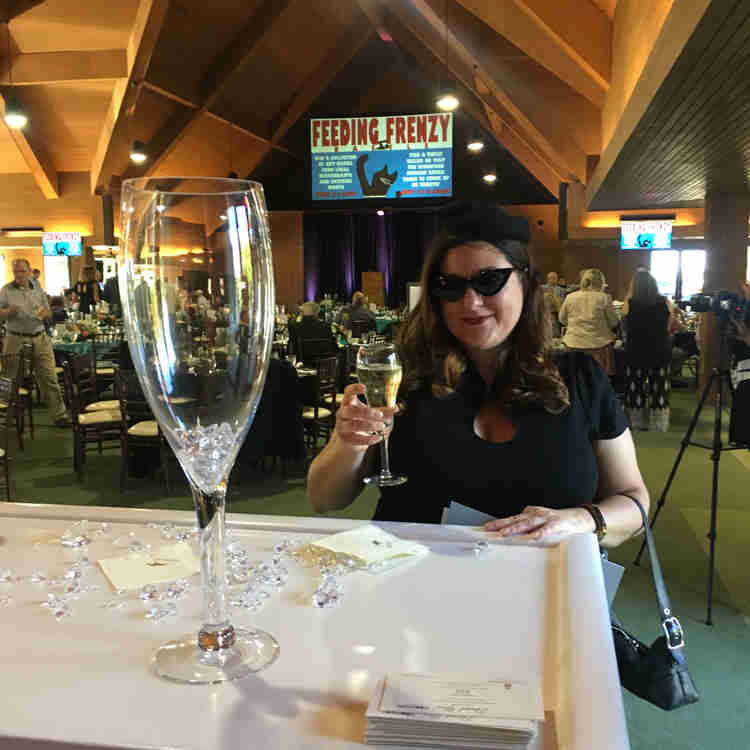 Photo by Marie Pullen
I know you will keep this delightful festivity in mind for your July 2020 itinerary. Click here for other events this year to benefit animal welfare such as the August 24th Triple Crown Trot 5k at Ashford Stud (home of triple crown winner American Pharoah) and the engaging Woodford's Canine Oylmpics on October 20th. I especially like the Society's long-running calendar featuring your favorite pet photos. This year's edition is still available.
It's super easy to help out by visiting the Humane Society's website. Take advantage of their Give While You Shop. Drop in Versailles' Spotz Gelato on Aug 6th, Sept 3rd and Oct 1st when the owners will generously donate part of their proceeds to this deserving endeavor.
To learn more, you can peruse my past blog about the Woodford Humane Society when I went in person to meet my furry friends- Click here.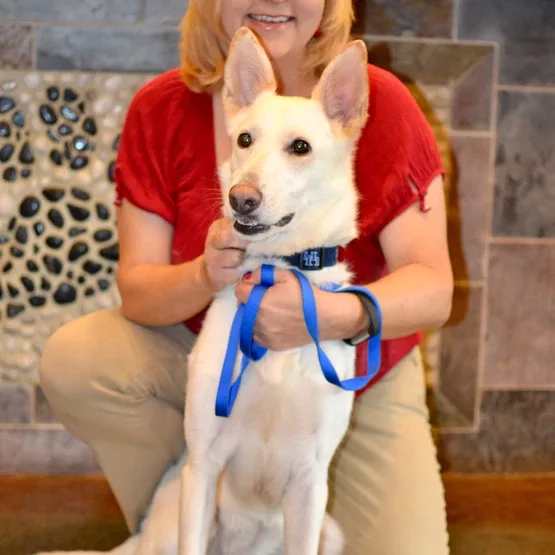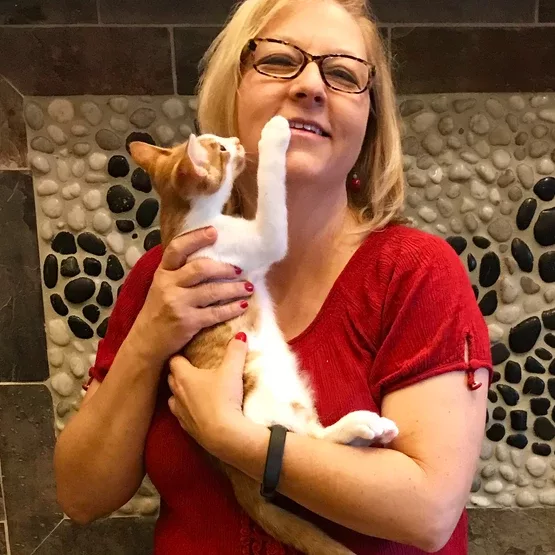 I welcome your comments and feedback.
The Woodford Humane Society throws a spectacular gala annually to raise funds for animals in the community who are in need of rescuing and adoption. This summer was no exception with the grand affair held at Lexington's elegant Entertainment Center in Keene Barn at Keeneland Race Track. I was invited by Representative Joe Graviss to share a table…