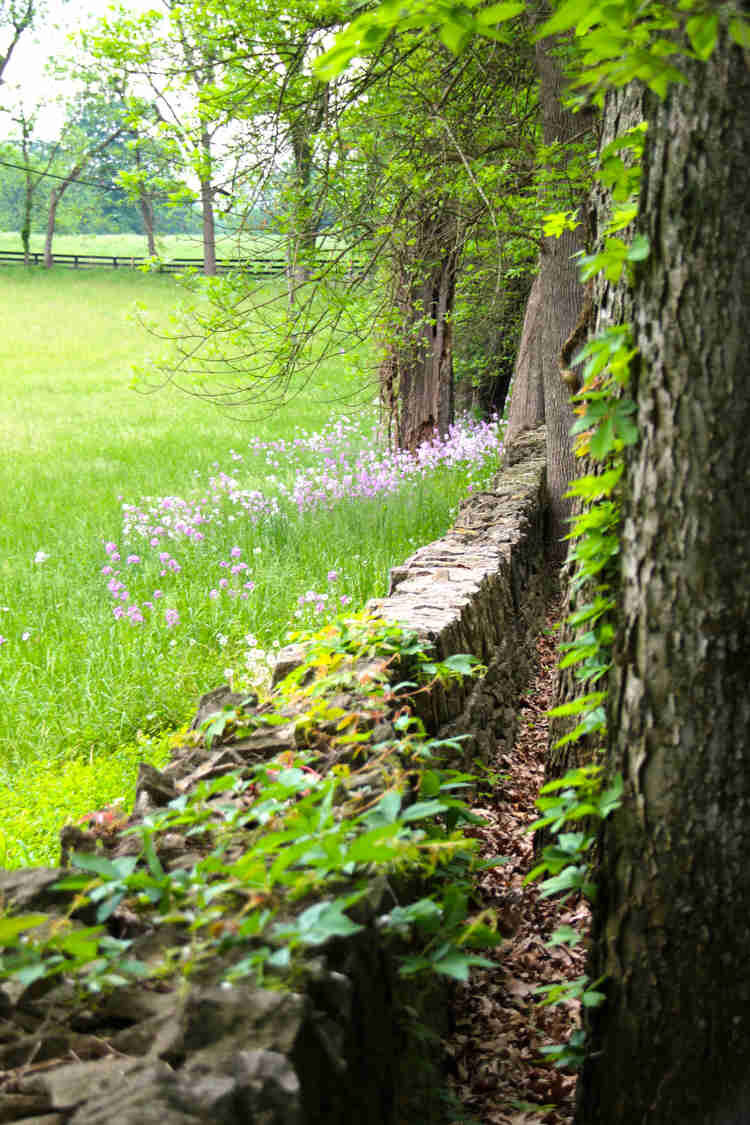 Drive Old Frankfort Pike- Woodford County
by Marie

Posted on

August 26, 2019
To fully experience the extraordinary beauty of Kentucky in your own backyard, I recommend exploring our state's scenic highways. I discovered a grand parkway, the Old Frankfort Pike commuting between Lexington and Midway, Kentucky and I've taken more photos of this enchanting stretch than any other.  It is simply breathtaking virtually any time of the year!
In Spring you'll marvel at the ample meadows of golden wildflowers and violet blooms draping hillside and dale. Early in the year is a perfect time to observe the frolic of new foals.  Witness their awkward yet graceful, full-on attempts to adapt to those long, gangling limbs.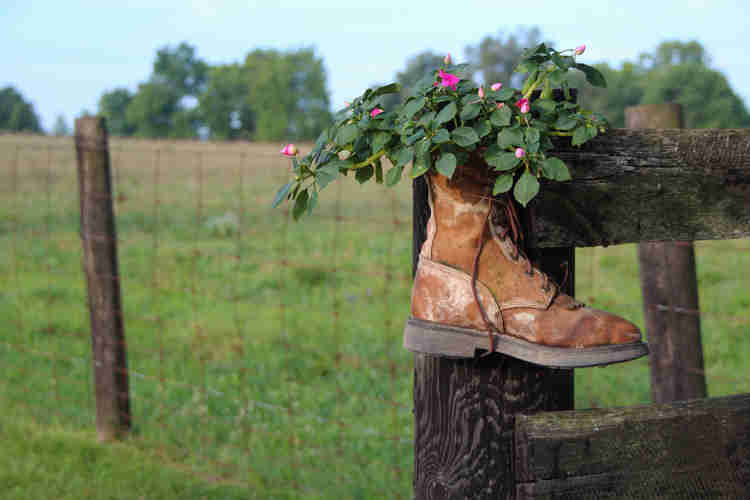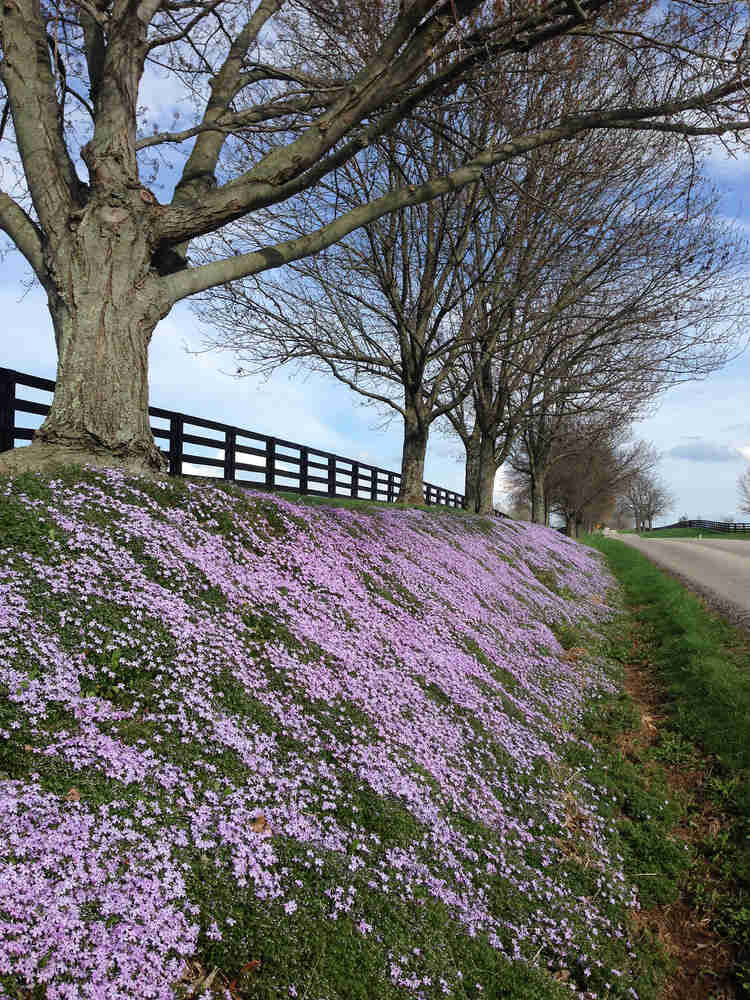 Summer is just as gorgeous surrounded by every hue on the palette! For a great car game to play with the kids try counting the horses dotting the countryside.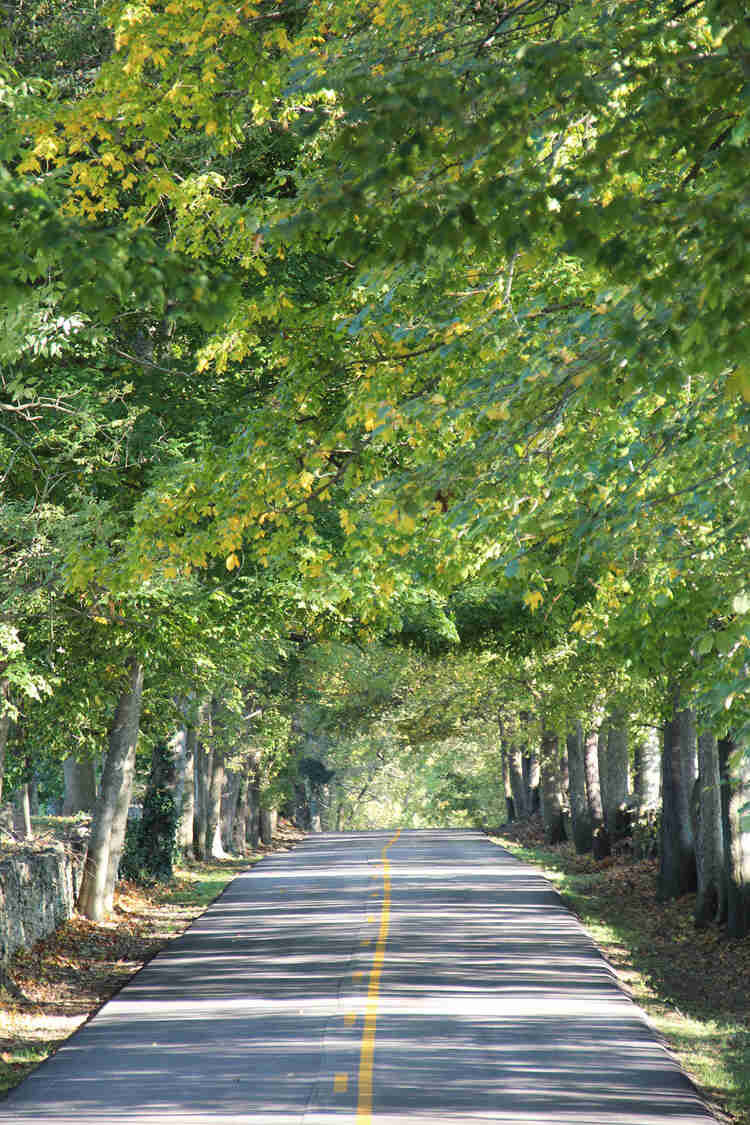 Autumn is a spectacular season to travel this road. Marvelous miles of colorful, tree-lined passages are a true delight to the senses.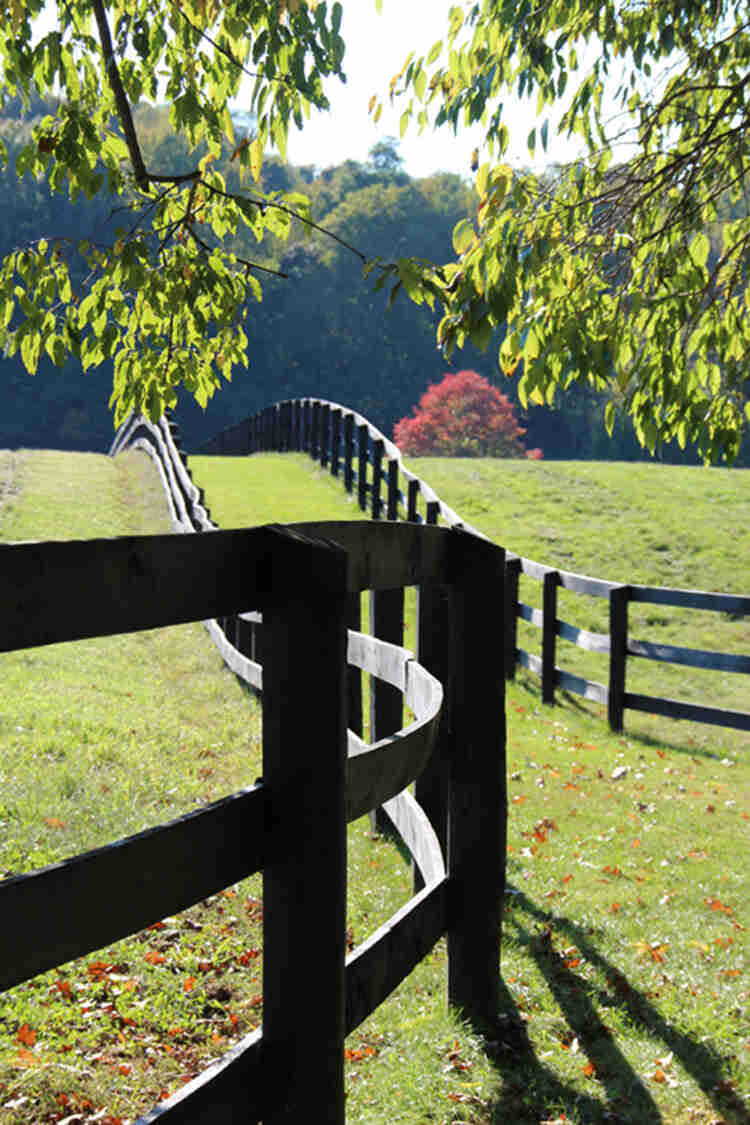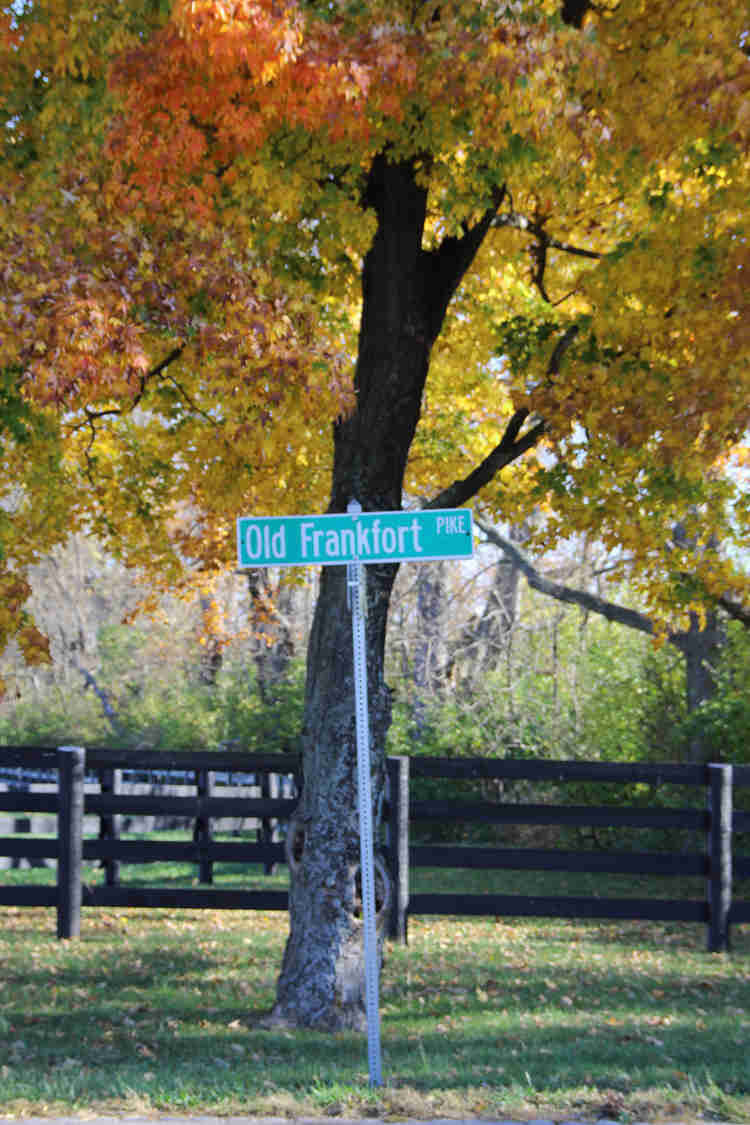 Rolling, snow-clad hills greet you following a winter storm.  The striking contrast of a blanket of pristine crystals laced with black, horse farm fencing is a sight to see!
Sunrise or sunset, Old Frankfort Pike offers exceptional opportunities to catch a beautiful display. Be sure to safely pull over in a driveway to get a great view and take photos. It is also back road courtesy when driving slowly to occasionally pull off and let vehicles pass.
One thing to note on roads like these is that the deer are more plentiful at dawn and dusk, especially in the fall. They are not too particular about where they cross, so you will need to keep a close eye out for them.  And remember:  Deer travel in groups.  Where there is one crossing, there are bound to be more to follow. If you see one, slow down. And always be cognizant of potential cyclists.
A point of interest along the way is Wallace Station Deli and Bakery is a homey, little country-side sandwich and dessert shop located at 3854 Old Frankfort Pike. They generally use local ingredients including lettuce from the nearby Bluegrass Aquaponics. Stop in for their mouth-watering sandwiches and delectable soups and salads. Their famous "Big Brown" grilled burger comes with ham, bacon, tomato and white cheddar mornay.  Too tasty!  I most often enjoy the Rachel, the turkey version of my love; the Reuben. Locally crafted sweet treats include Crank & Boom ice creams. You'll notice a nod to Guy from Diner's Drive-ins and Dives visit on the wall!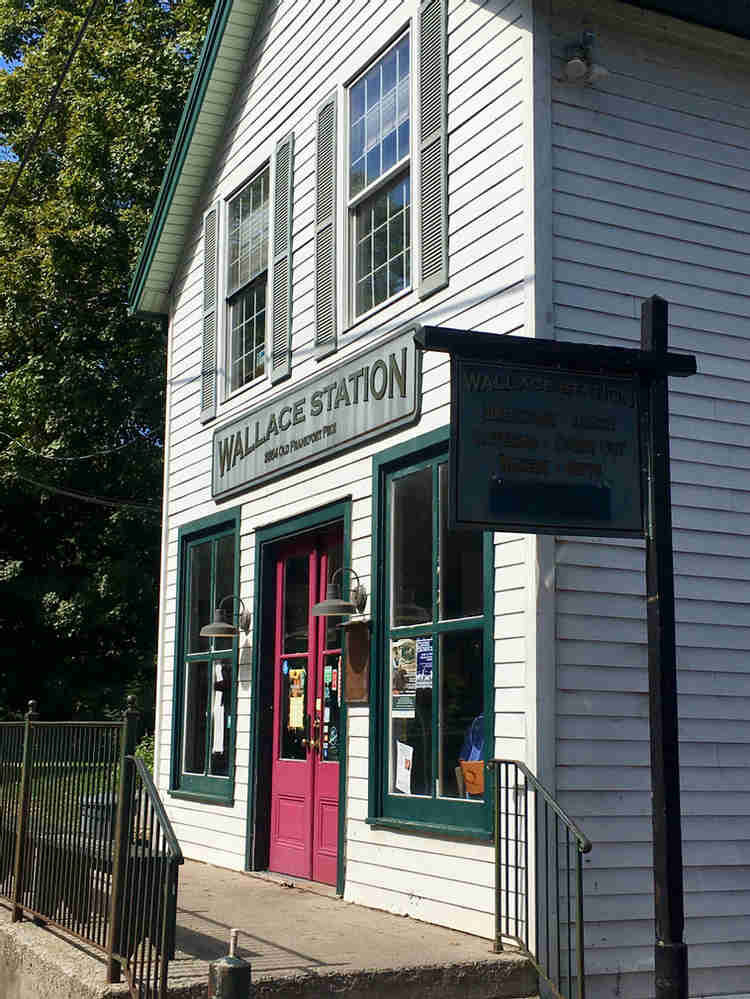 It is especially pleasant to sit outside at the shady picnic tables provided in the back. You may even spot the neighbor's show goats grazing on the farm next-door!
If you're in the mood for shopping along your drive then watch for Midway Road. You can follow the signs in one direction to historic Midway close-by or a few miles in the other direction to downtown Versailles, Kentucky. 
Access Old Frankfort Pike from either Highway 60 or via New Circle Road at exit 8.  Manchester Street becomes Old Frankfort Pike as you head out of Lexington and there's so much to do there! More on that area in blogs to come. Enjoy your ride!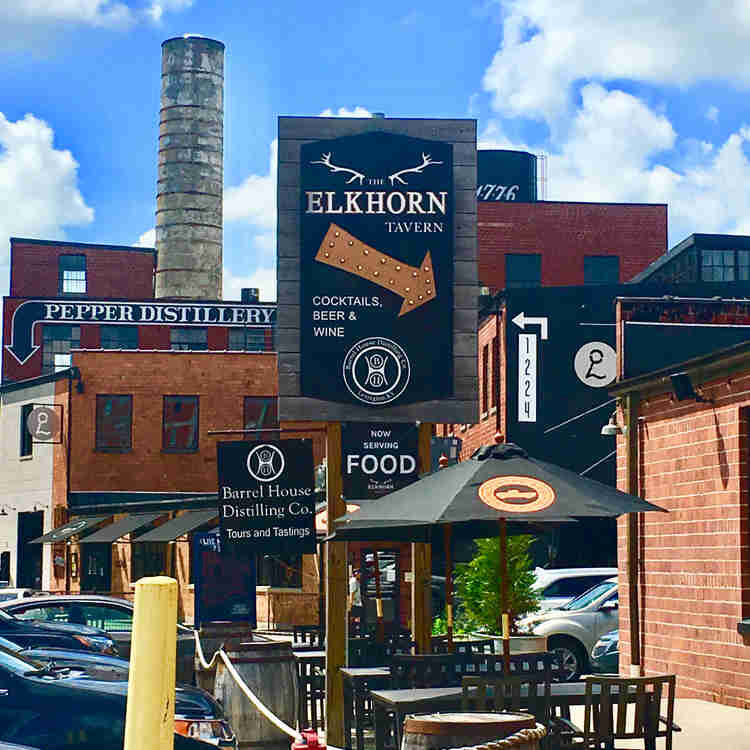 To fully experience the extraordinary beauty of Kentucky in your own backyard, I recommend exploring our state's scenic highways. I discovered a grand parkway, the Old Frankfort Pike commuting between Lexington and Midway, Kentucky and I've taken more photos of this enchanting stretch than any other.  It is simply breathtaking virtually any time of the…