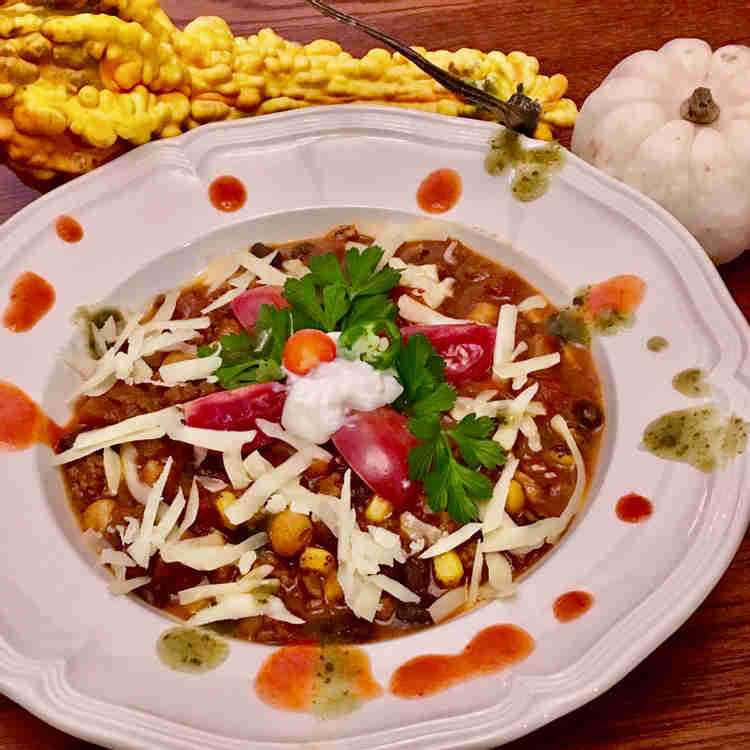 Elmwood Stock Farm Organic Vegetable CSA
by Marie

Posted on

November 2, 2019
This fall I had the good fortune of procuring an organic vegetable CSA (Community Supported Agriculture) basket from Elmwood Stock Farm in Georgetown, KY. This farm is owned and operated by a Kentucky family who has been cultivating in this region for over six generations. I was particularly excited about this cache because despite my assumption, CSAs are not necessarily just a summertime thing. Elmwood supplies ample CSAs during the fall and winter seasons, as well!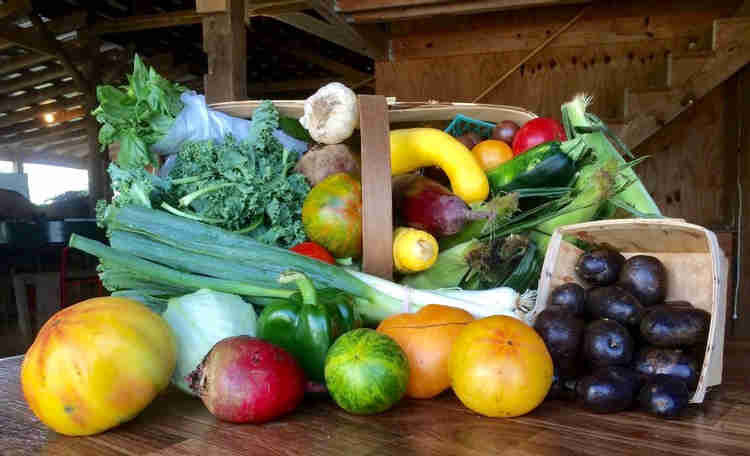 What is a CSA you ask? It stands for Community Supported Agriculture. This is a symbiotic relationship between you and your local farmer. You choose the type of CSA (vegetable, egg, meat and pantry) and pay in advance. This allows your select farmer capital to invest in their operation and produce food right in the community. The bonus is receipt of super fresh, often unique produce that can't be found in the grocery. You can bet you're fueling the family with more wholesome food which hasn't been packaged and shipped across country or further, all the while losing valuable nutrition. Elmwood offers pick ups in Frankfort, Georgetown, Cincinnati, Lexington and Louisville.
Just a few days prior to picking up my basket at a convenient location nearby, Elmwood Stock Farm sent an email advising I could "tweak" my order. They offer an uncomplicated system that provides a listing and visual images of what is currently in your crate. You may swap whatever you like of equal value. I was in heaven! I traded for sunflower shoots and edible flowers, arugula and extra tomatoes, all of which you will read about in my salad recipe to follow.
SIMPLY SALAD
This enticing salad isn't a recipe so much as a demonstration of the ripe beauty of the produce contained in these bountiful CSAs. Observe how easily you can whip up something that is impressive and appetizing.
The base consists of torn lettuce leaves and arugula. I scattered lovely, pearled tomatoes, peeled the carrots into ribbons and topped with crunchy sunflower shoots and edible flowers. Feel free to sprinkle on a bit of chèvre or feta and pine nuts.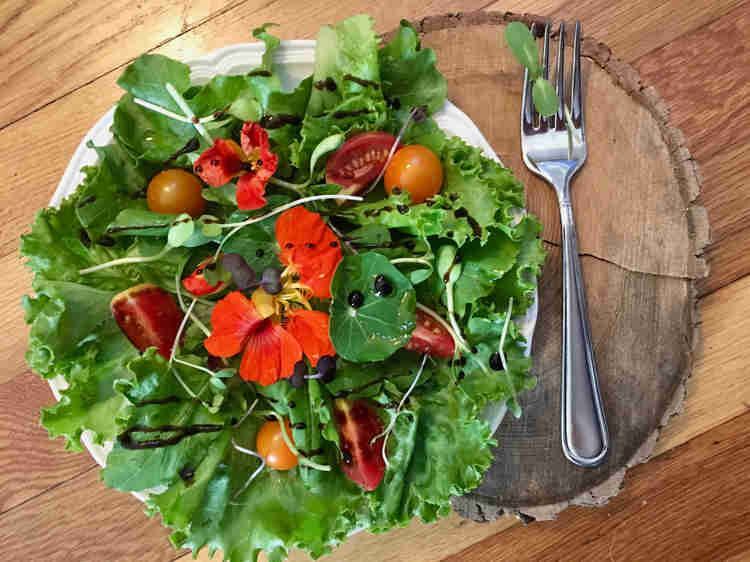 The savory combination of ingredients was so natural and light that I didn't want to obscure the fresh flavor with a heavy dressing. I opted for a slight drizzle of good quality olive oil and reduced balsamic. You might care to add a pinch of crushed salt or pine nuts. That's it. Serve this at a dinner party and your guests will swoon!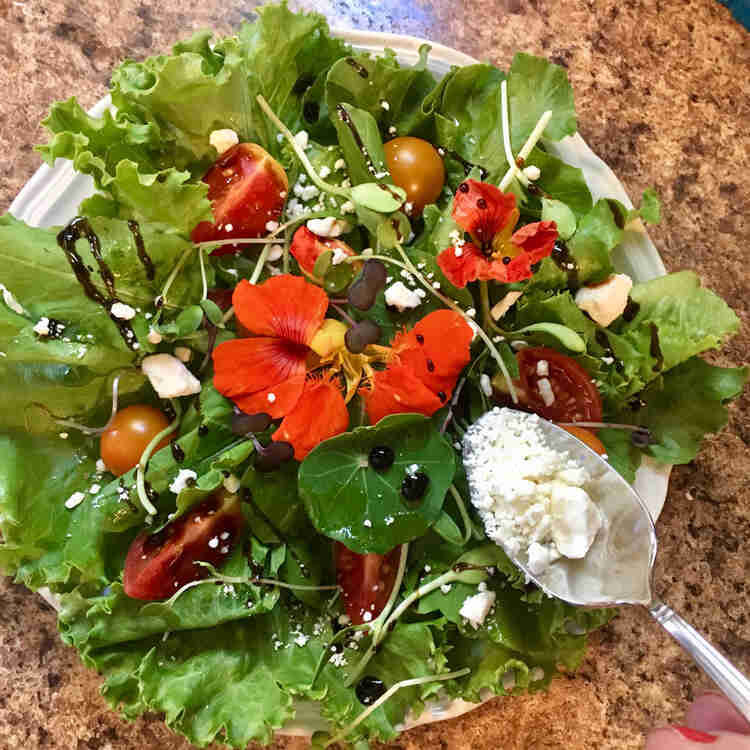 Before diving deeper into the recipes, I want you to know that I am sharing the limelight with an online friend I would love you to follow. Her name is Lauren May, curator of Must Love Herbs on Instagram. Lauren hails from Eastern Kentucky and relishes the opportunity to impart a sense of traditional Appalachian spirit into her culinary creations.
If you enjoy canning, you'll love the "Quickle" – a.k.a., Quick Pickle.
QUICK PICKLES
Recipe by Lauren May of Must Love Herbs
Ingredients:
Cucumbers, peppers, radishes, carrots, uncooked green beans and/or green tomatoes are a few examples of the items you can readily quick pickle! 
Fresh dill – a few sprigs per jar
1 cup white vinegar
1 cup water
1 clove crushed garlic for each jar
3 tsp kosher salt
1/2 tsp sugar
1 tsp mustard seeds
1/2 tsp black peppercorns
Wash veggies and slice radishes into rounds. Cucumbers may be cut into rounds or spears. Carrots do best if cut into spears or are halved lengthwise. Peppers simply need to be cut in half, retaining seeds and stem. Quarter tomatoes for choice results. Pack the vegetables into a clean glass jar. A canning jar is not necessary with quick pickles. Tuck several sprigs of dill and one garlic clove with each jar of veggies.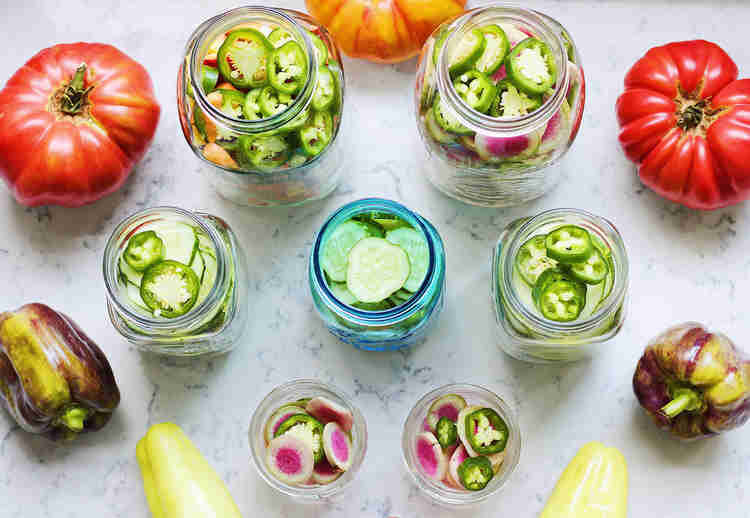 Combine the vinegar, water, salt, sugar, mustard seeds, and peppercorns. Bring to a boil and stir until the salt and sugar are dissolved. Remove from heat and cool to room temperature.
Pour liquid and seasonings over veggies in the jar.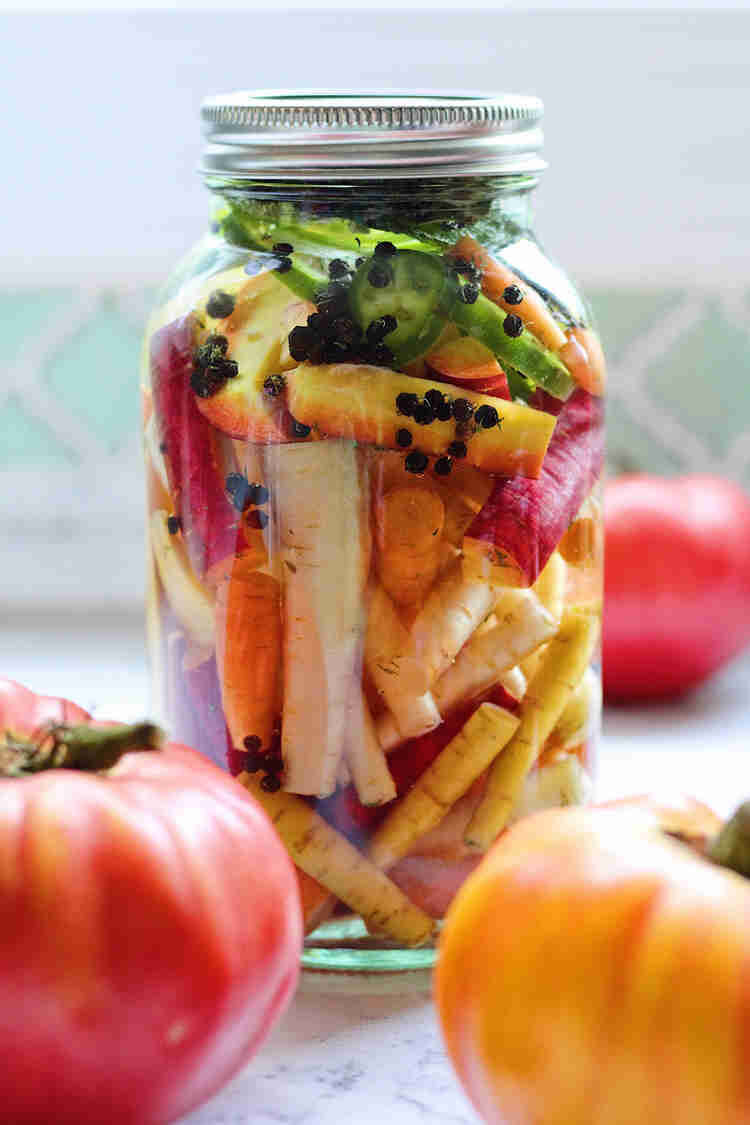 Close the jar and refrigerate for a minimum of 24 hours; preferably 48 hours. Your quickles will last one and half to two months in the fridge. So start chopping!
FESTIVE FALL CHILI
Now that the autumn weather has finally cooled down the temperatures, it's time for some rib-sticking chili! I don't know where you reside, but this October we've had temperatures in the 90s here in Kentucky. That was unusual and made it very difficult to break out the Halloween decorations!
I use plenty of veggies in my chili and the CSA is a great resource. Toss in what you fancy or have handy and go with it. Try zucchini, squash, peppers, onions, okra or corn.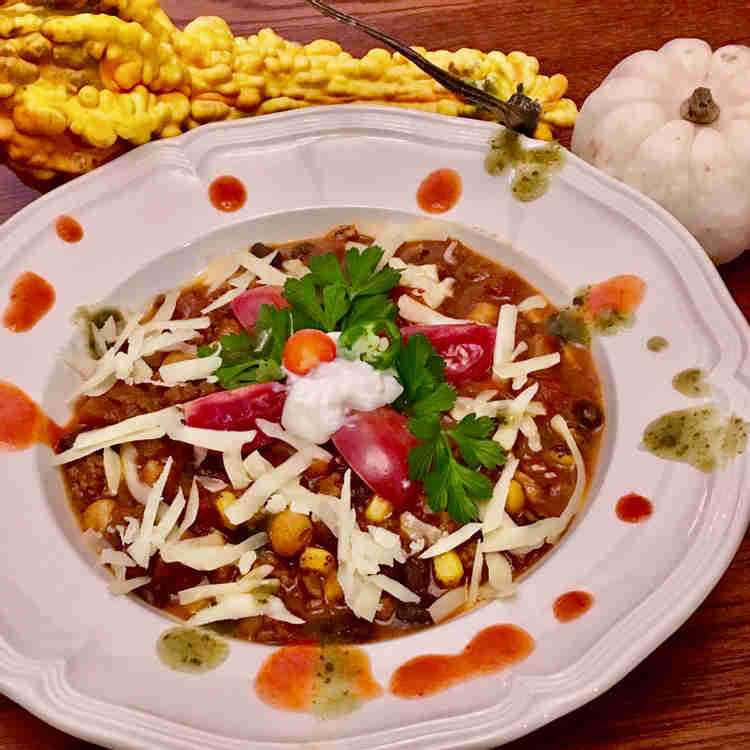 Ingredients:
Ground meat or meat substitute. I chose Kentucky ground beef. Ground turkey or veggie burger are also suitable.
1 red pepper
1 onion
1 zucchini
2 ears roasted corn or roasted frozen
1 large can roasted tomatoes or 1 cup chopped fresh tomatoes
1 can black beans
1 can garbanzo beans (chick peas)
1 box organic roasted red pepper and tomato soup (my secret weapon!)
2 tsp Sowful Blessings House Seasoning
1 Tbsp chili powder
1 tsp cumin
½ tsp onion powder
¼ tsp cayenne pepper
¼ tsp garlic powder
¼ tsp ground pepper
Optional toppings – sour cream, beer cheese, shredded cheddar and fresh chopped cilantro.
Brown meat in a skillet with Sowful Blessing House Seasoning and set aside.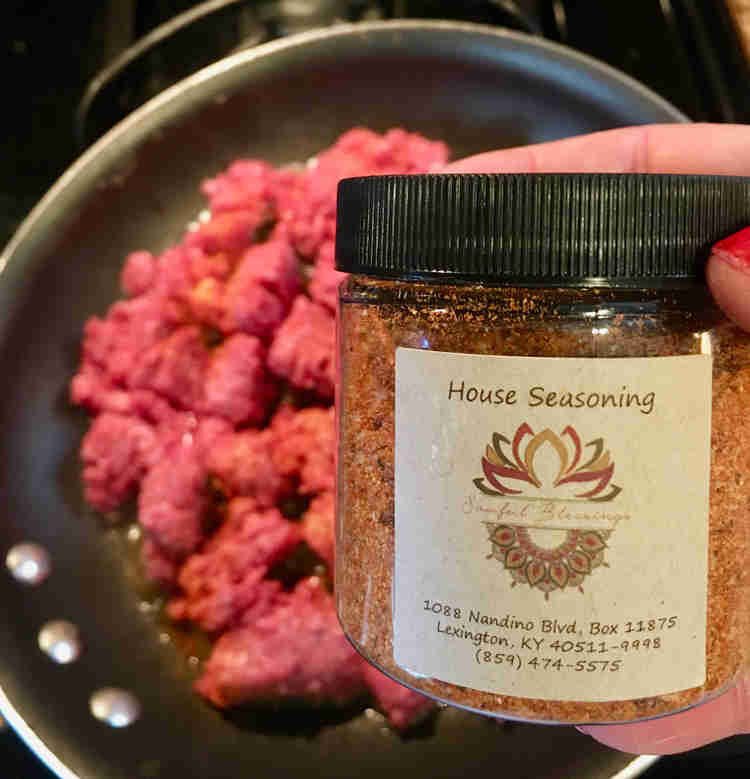 Chop and sauté vegetables except tomatoes and corn.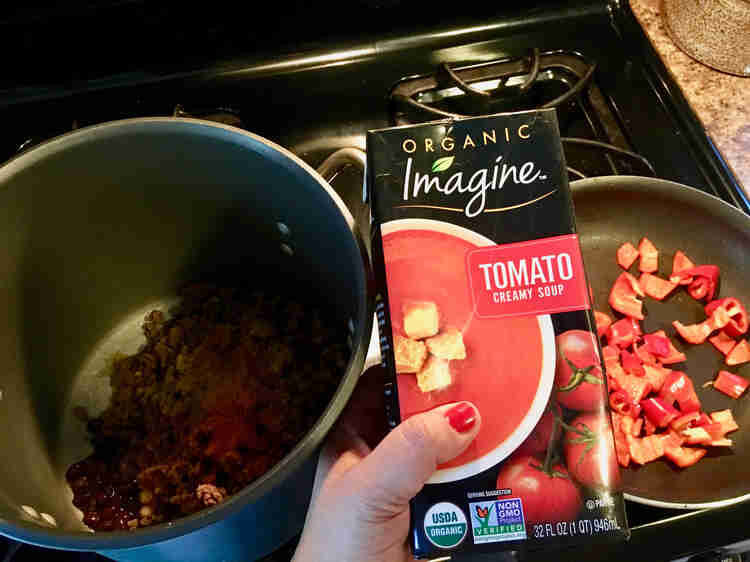 Roast corn on gas stove top or under broiler and cut from cob or add frozen.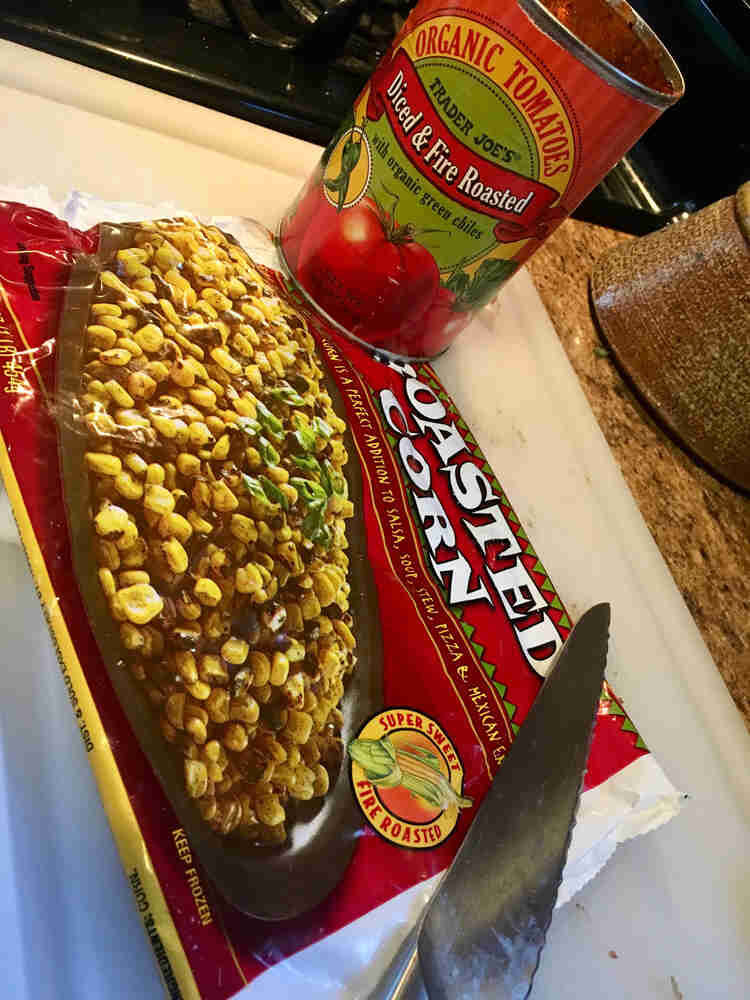 Combine all ingredients in a large pot and let simmer for 30-45 minutes. Cap with a dollop of sour cream or beer cheese, shredded cheese and/or chopped cilantro.
TUSCAN CHICKEN
Finally, another wonderful creation by Lauren May of Must Love Herbs.
Lauren sent her notes and I considered typing it out. But I didn't want you to miss her pleasing, handwritten recipe.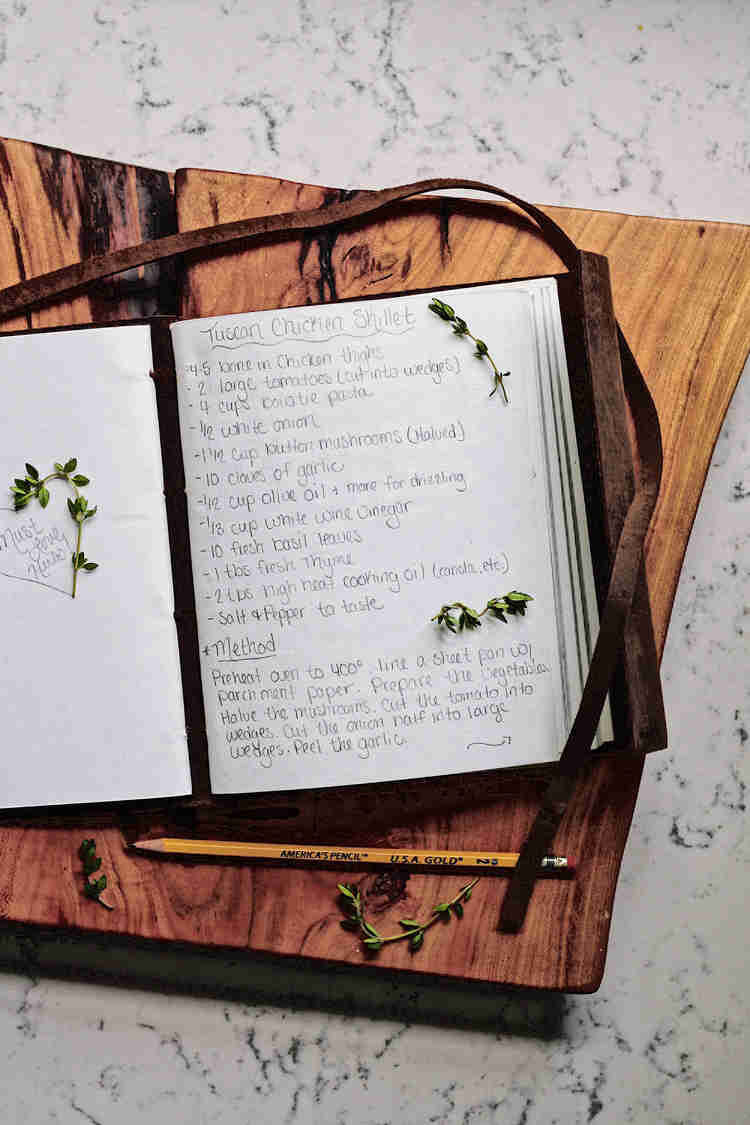 I love her penmanship and photos; an erased word here and there, a handsome, leather-bound book placed atop a handmade cutting board, created by her husband.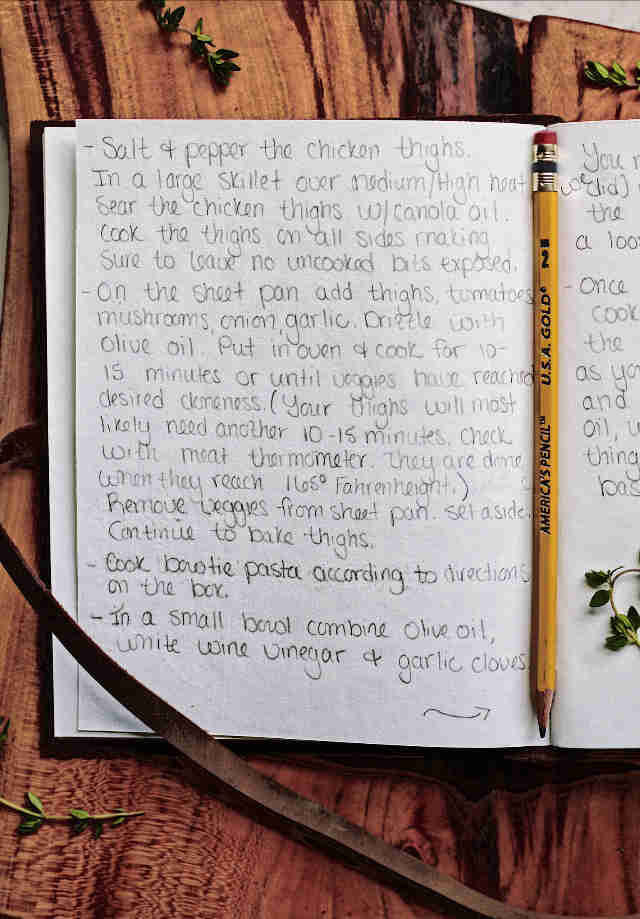 How cute is the heart fashioned with fresh thyme?!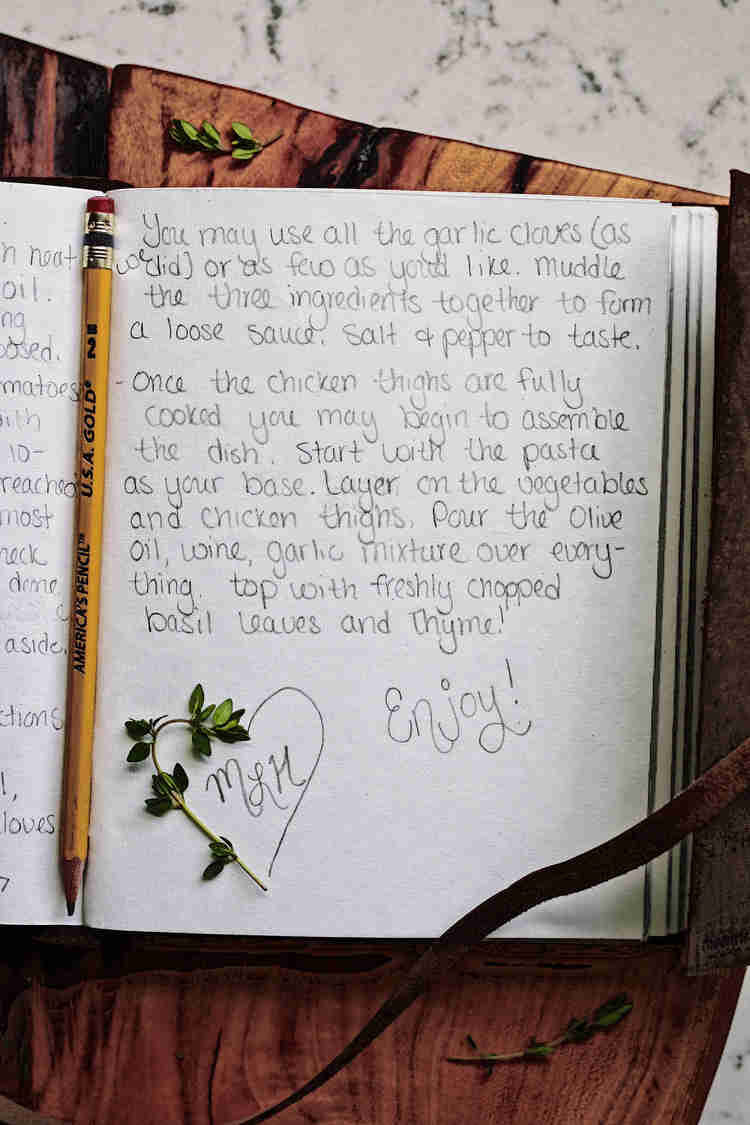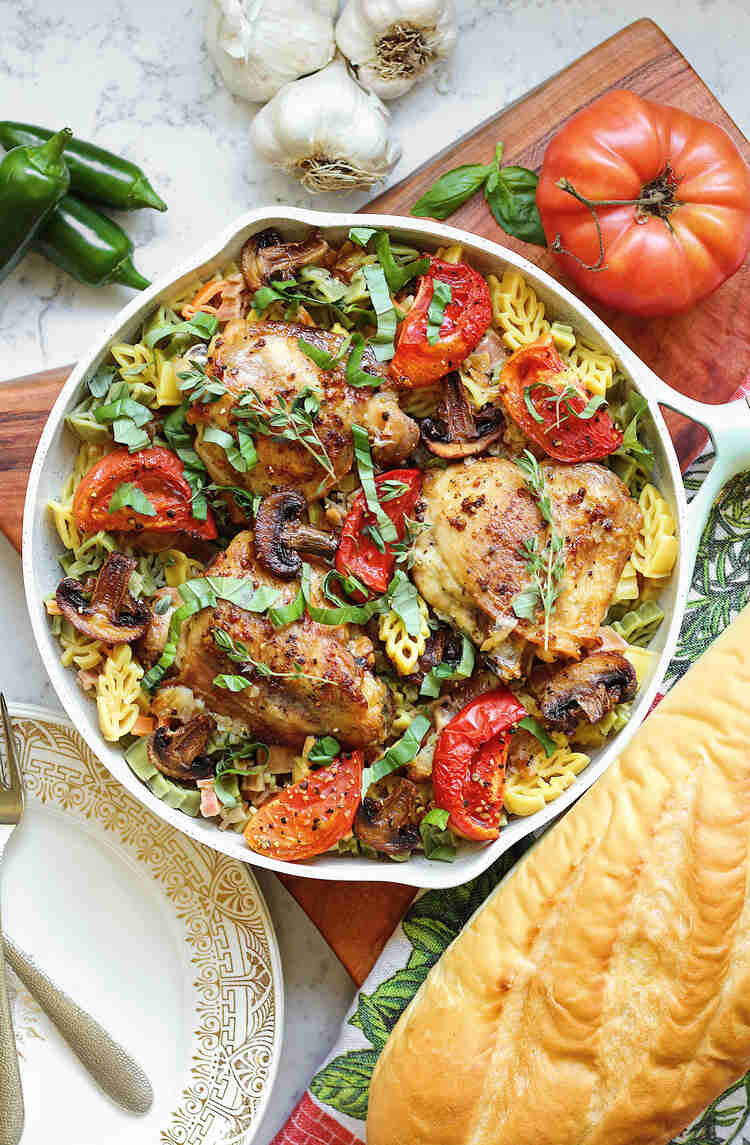 Please try our recipes and let us know what you think in the comments below or tag us (@ BluegrassBlog or @MustLoveHerbs) when you post. And don't forget to sign up for your winter CSA.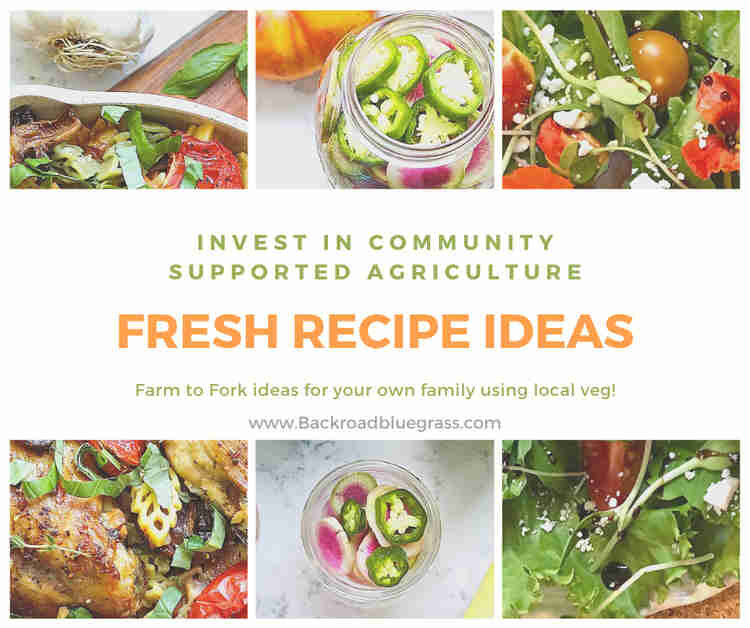 This fall I had the good fortune of procuring an organic vegetable CSA (Community Supported Agriculture) basket from Elmwood Stock Farm in Georgetown, KY. This farm is owned and operated by a Kentucky family who has been cultivating in this region for over six generations. I was particularly excited about this cache because despite my assumption,…