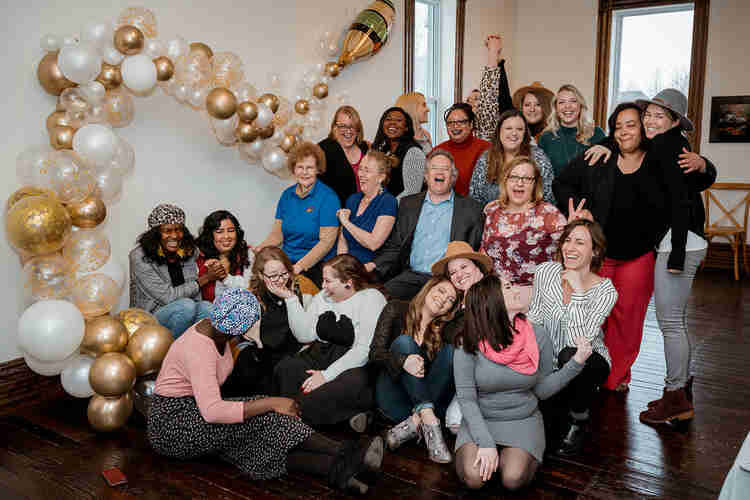 Martine's Pastries
by Marie

Posted on

March 6, 2020
Family Friendly Photos by Jennifer Chang Photography
I've been looking forward to working with Martine and her husband, Jim for quite some time. The planets aligned and I organized a promotional event for Martine's Pastries, together with several other fantastic contributors. Owner Martine is French, so when it came to naming the event we decided on, "I Love Kentucky" or "J'Aime Kentucky"

Martine's Pastries has been in business for 20 years and is known far and wide for their exceptional cakes. The goal of creating their event was to inform the community on the variety Martine's has to offer. They opened a café in 2018 and provide wonderful catering of sweet and savory fare. Their in-house chef, Mary Edwards is creative, incorporating vegetarian, vegan, gluten-free and more into her enticing recipes. Martine and I discussed the details of the affair, wishing to tie Kentucky into our theme. We bounced a few ideas around when Martine remarked, "Well you know, I am French…". Thus J'Aime Kentucky (I Love Kentucky) emerged as our motif!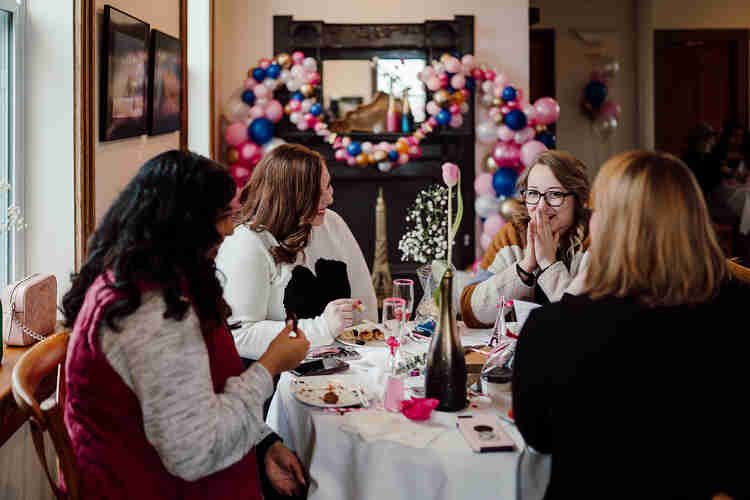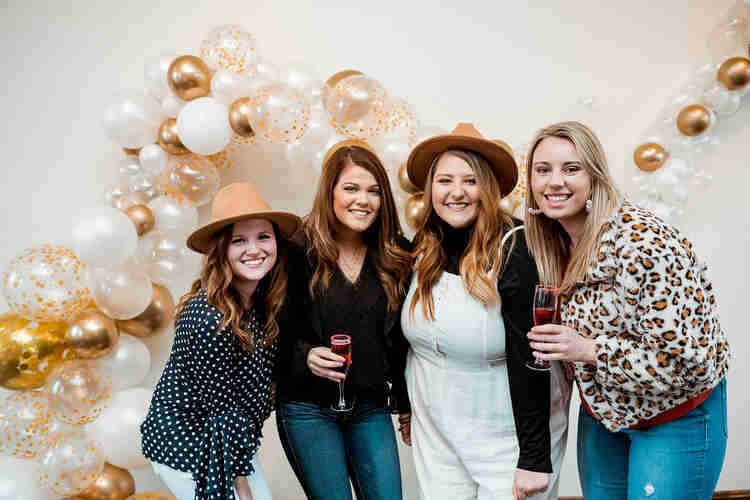 Jim told the sweetest story reminiscing on how the two met back in the 1980s. His best friend had many French companions through an exchange program and invited them to visit the United States. As fate would have it, Martine was the only one to take him up on the offer. Neither Jim nor Martine spoke the other's language but when she first encountered Jim, Martine mused, "Ooh la la!". Soon they became inseparable and have been together for 37 years.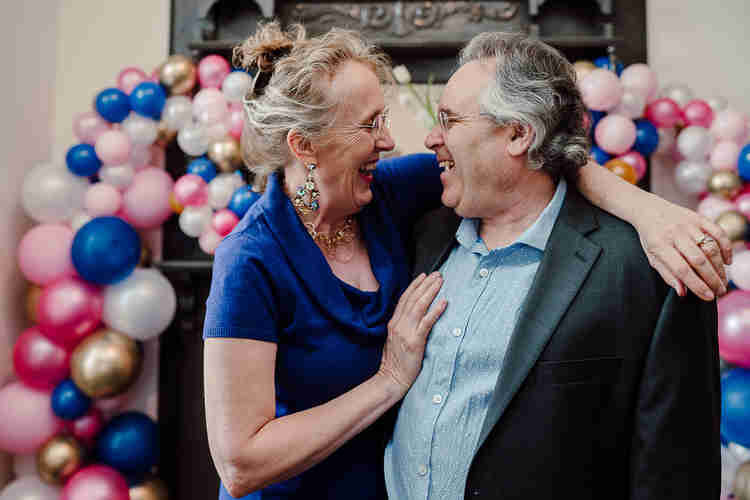 Our menu listed both French and Kentucky-related hors d'oeuvres. Martine's presented a wildly tasty, iron skillet ratatouille, mini stacked BLTs and an endive boat cradling a delectable chicken salad to die for.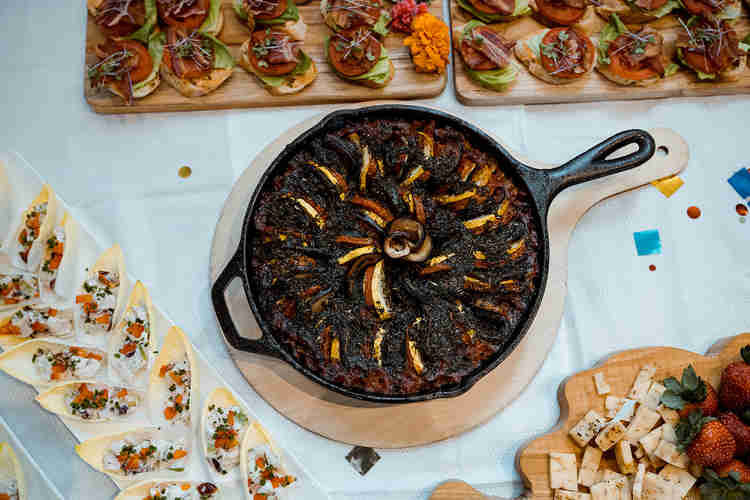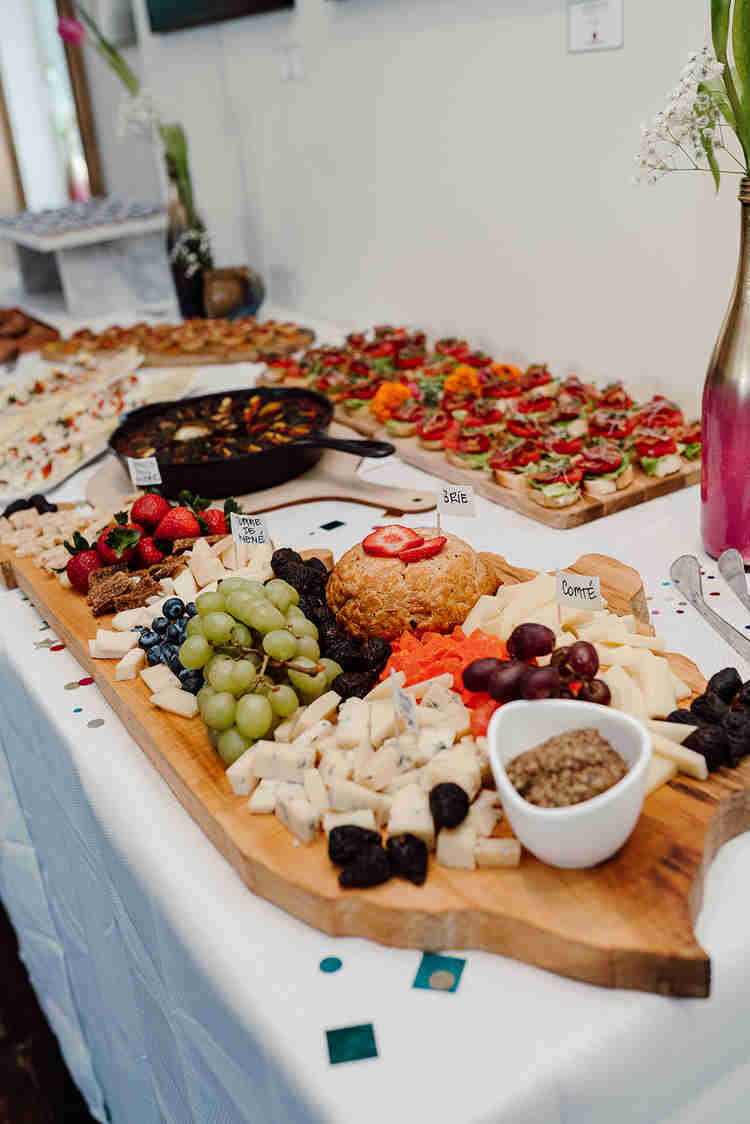 We finished on the sweet side, indulging in scrumptious Nutella brownies, oatmeal-cranberry cookies drizzled with white chocolate and adorable, Kentucky sugar cookies dotted with a hot pink heart.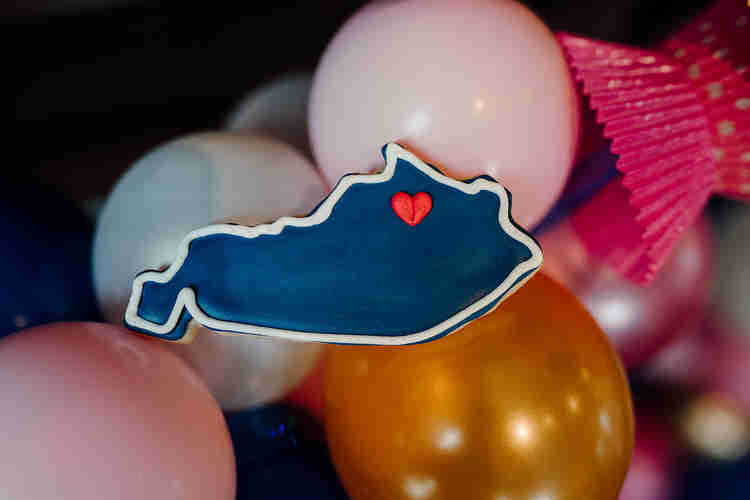 Signature drinks were concocted just for our occasion. The Sparkle and Shine was served in a sugar-rimmed flute, filled with effervescent champagne and a bright pink pour of Chambord Liqueur. A plump raspberry was dropped in to enhance the cordial. The Kentucky Girl blended the rich flavors of Kentucky Bourbon with Chambord, lime and ginger ale; the perfect marriage of French and Kentuckian!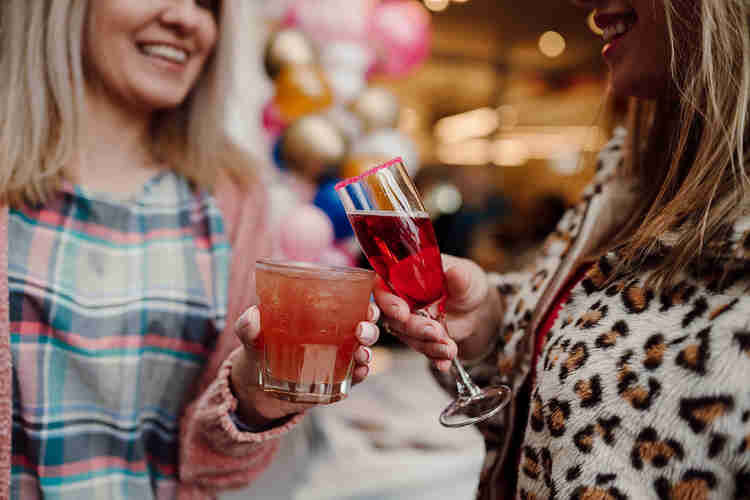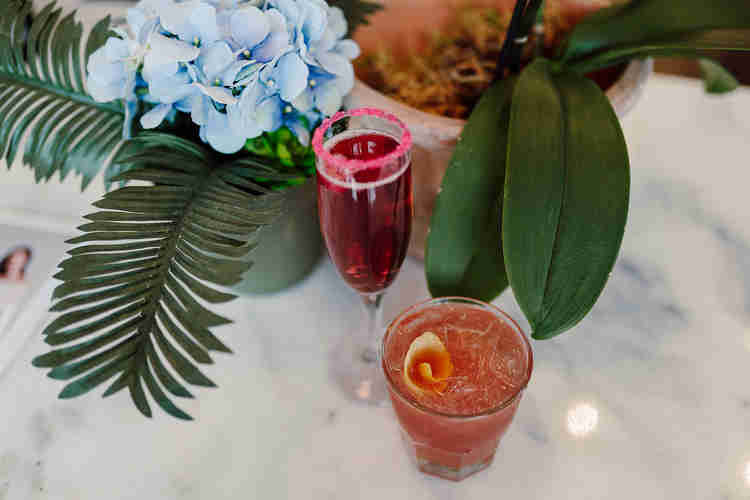 Martine's good friends, Johnathan and Fran operate a balloon artistry and décor business, Lighter Than Air, Inc. We were confident they would add a nice touch. What delighted and surprised us was their amazing transformation of the cafe's upstairs room! Fran gets so excited that she comes up with ideas in the middle of the night.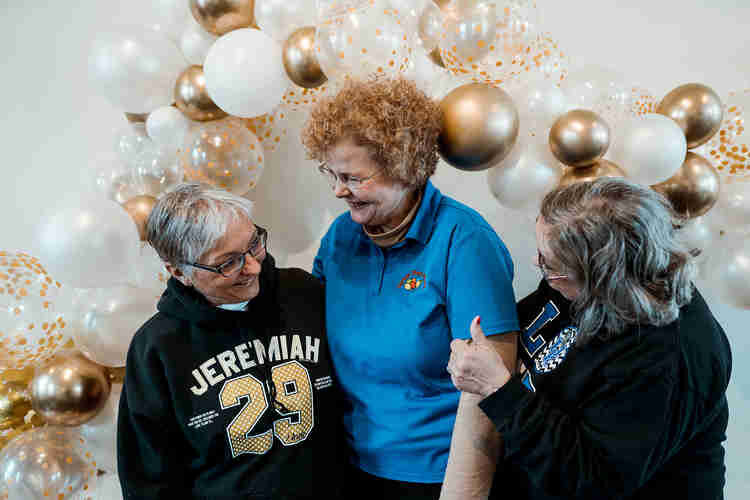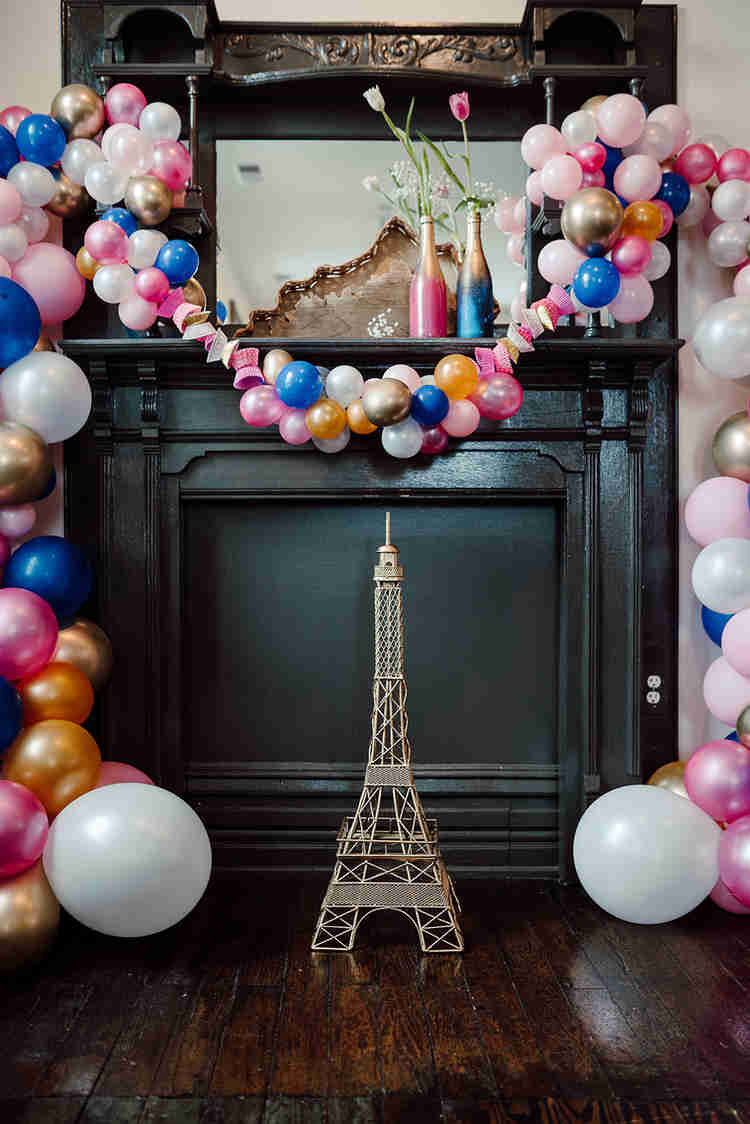 She draped the banister leading upstairs with a vibrant, balloon arrangement. Once guests set foot on the top step, they were immediately drawn to the far wall where an inflated champagne bottle dispensed bubbly balloons.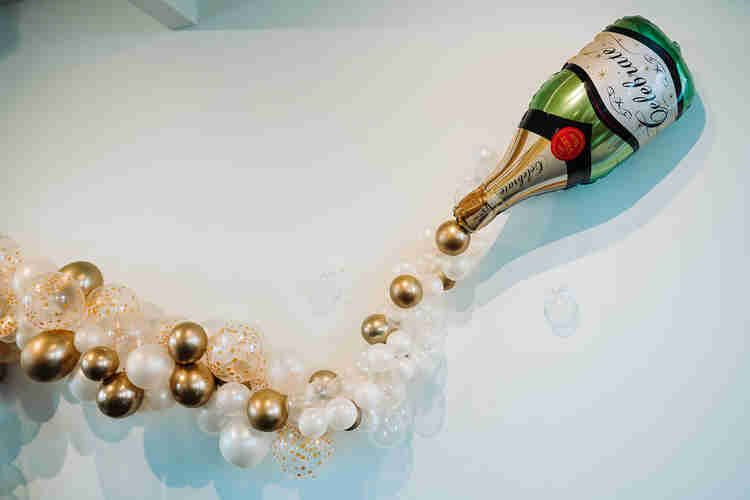 Fran fashioned a beautiful display by the hearth which served as a backdrop for photos. With her attention to detail she crafted an enchanting garland of bright, cupcake liners. Bloggers love a good photo op and Lighter Than Air balloon artistry created the crowning effect.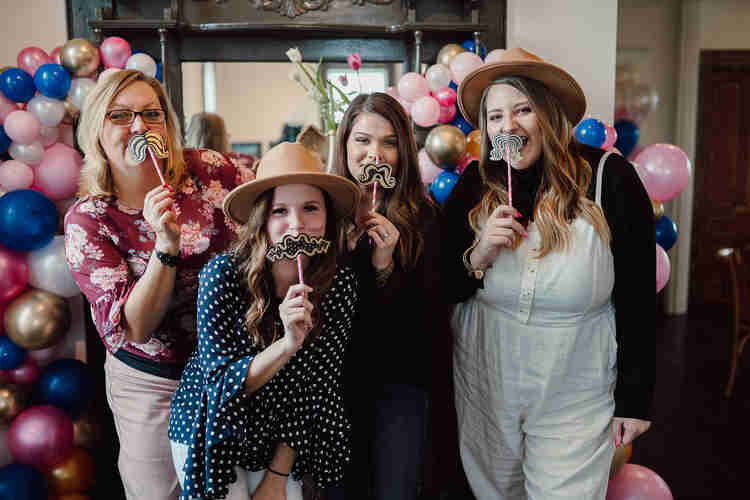 I have been coordinating events for over 15 years and just started Bluegrass Collaborative as a means to highlight and promote more local Kentucky businesses. Among my contributions for this soirée were the table centerpieces. Keeping with theme I hand-made ombré champagne bottles, painted in Kentucky blue, hot pink and gold. I was pleased to find fresh tulips of complimentary hues. Confetti, baby's breath and dried eucalyptus completed my cheerful displays. The hot pink, Eiffel Tower, treat boxes from Party City were a must-have!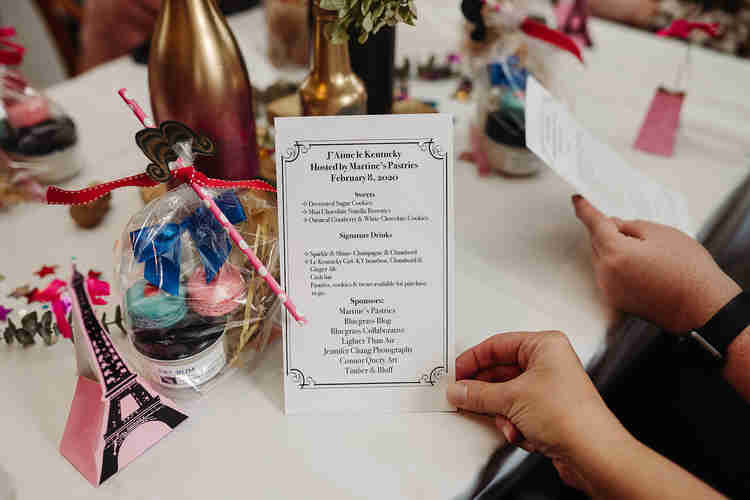 I drew French mustaches and attached them to festive straws to use as amusing photo props.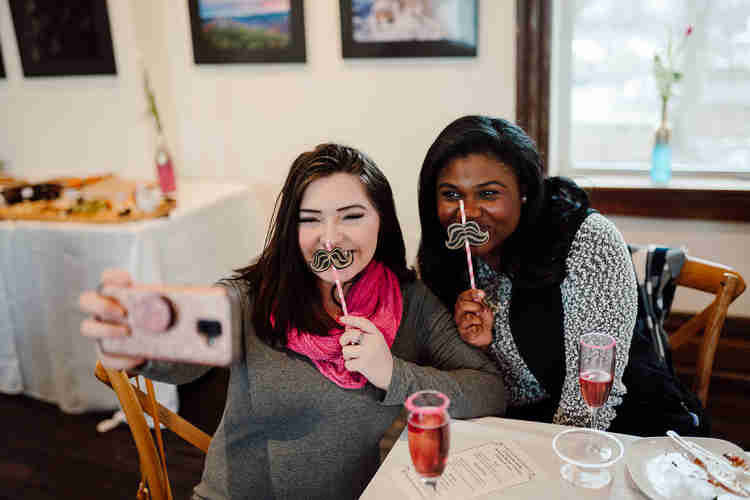 For the goodie bags I enlisted an incredibly talented, local artist, Connor Query, who carefully burned wooden tags by hand, with inspirational words. "You are enough", "Shine bright", "Hello Beautiful", "J'aime Kentucky" and "Perfectly You" were among the selections.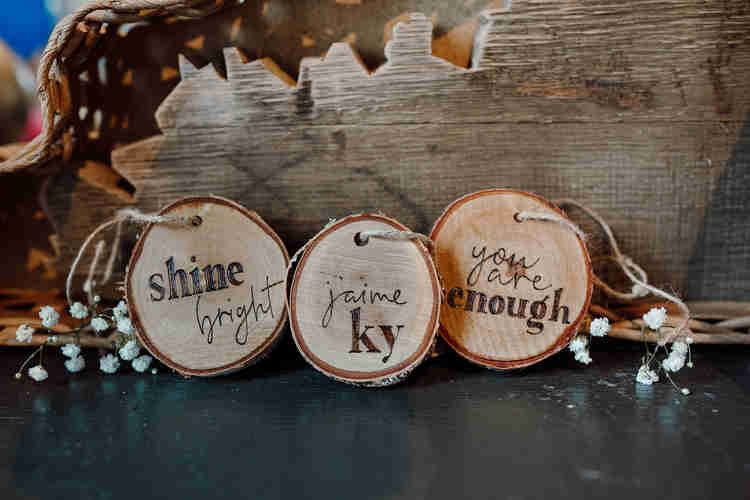 Connor's hand lettering is striking! You may have seen her work on the beer boards at Mirror Twin Brewing or on the outside of local businesses such as Smokin' Aces Coffee Co. She is well known for her animal art and endearing pet portraits. Check out her page for classes and giveaways.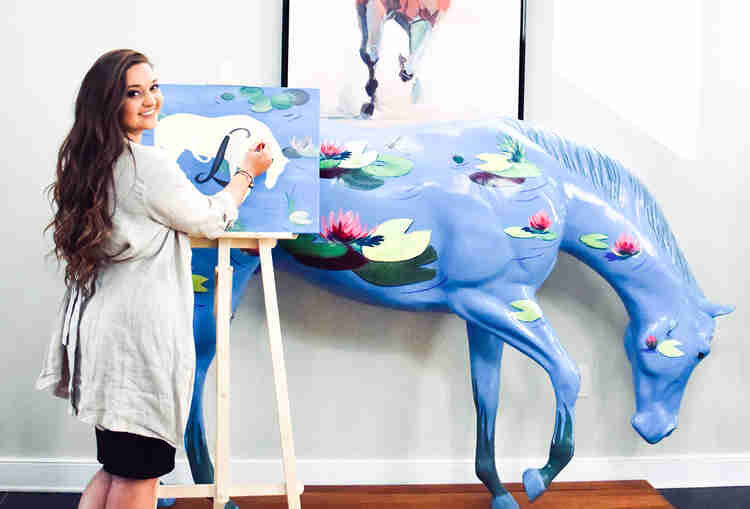 I next engaged Timber & Bluff owned by local couple, Sam and Kelsie. Kelsie pours soy candles with delicious scents that are smooth and light. Pleasant aromas of Momma's Wassail, Aspen Springs, Late Nights and Bay Rum emanated from guests' take home bags.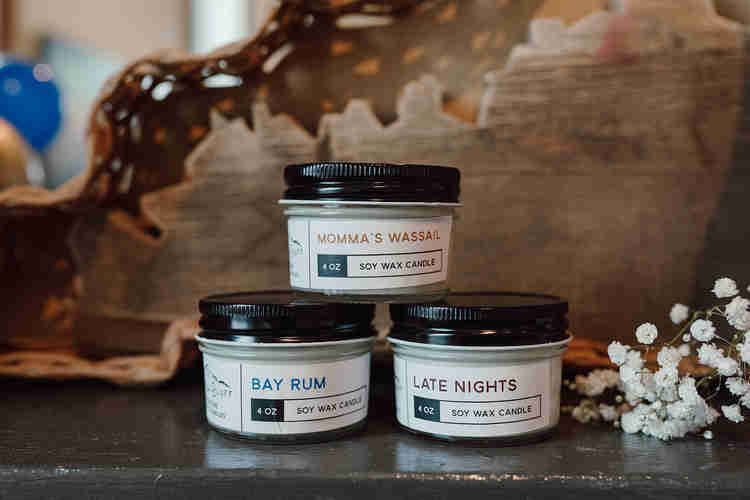 Sam handcrafts leatherwork to render elegant wallets, bags and accessories.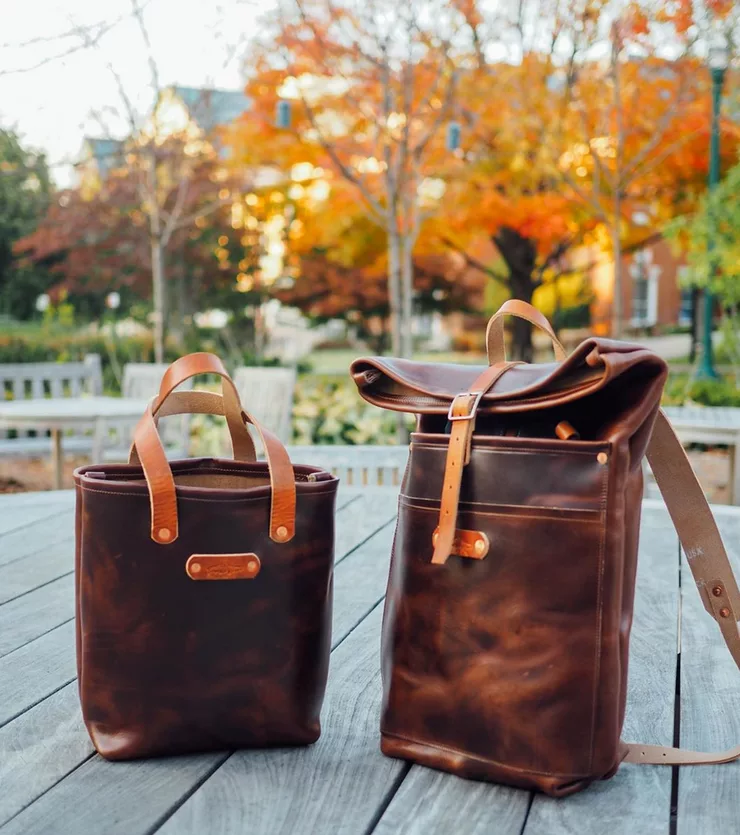 To capture the merrymaking we invited the highly gifted, Jennifer Chang. She took such lovely photos of our gathering. Jenn was a joy as she gently encouraged and posed her subjects. We chuckled as she'd jump on a chair or make whatever move was needed to get the best shot. Jennifer co-owns Rays of Light Photography and is a a marvelous portrait and wedding photographer.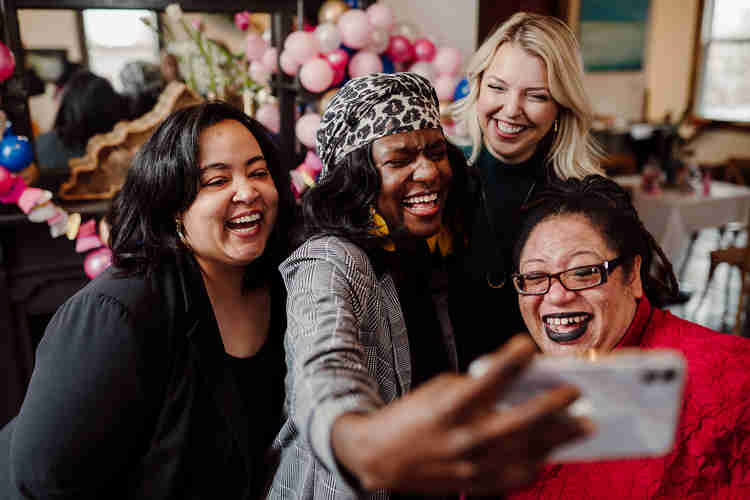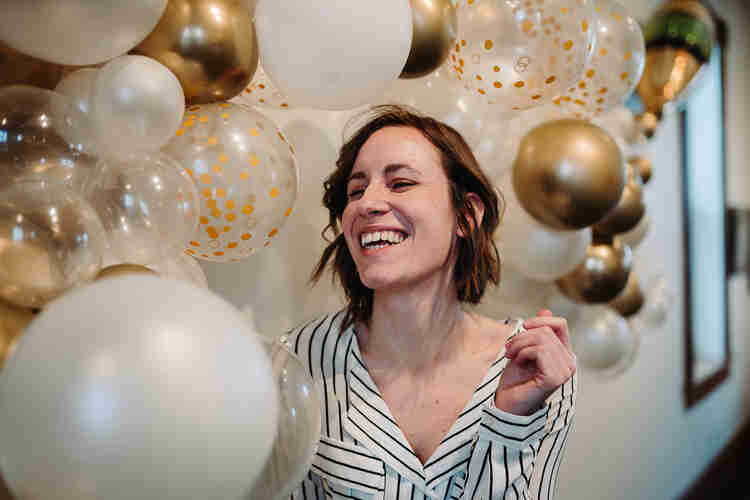 We had a great crowd of local bloggers and interested parties in attendance. We enjoyed a fun-filled afternoon and I can't wait for our next party!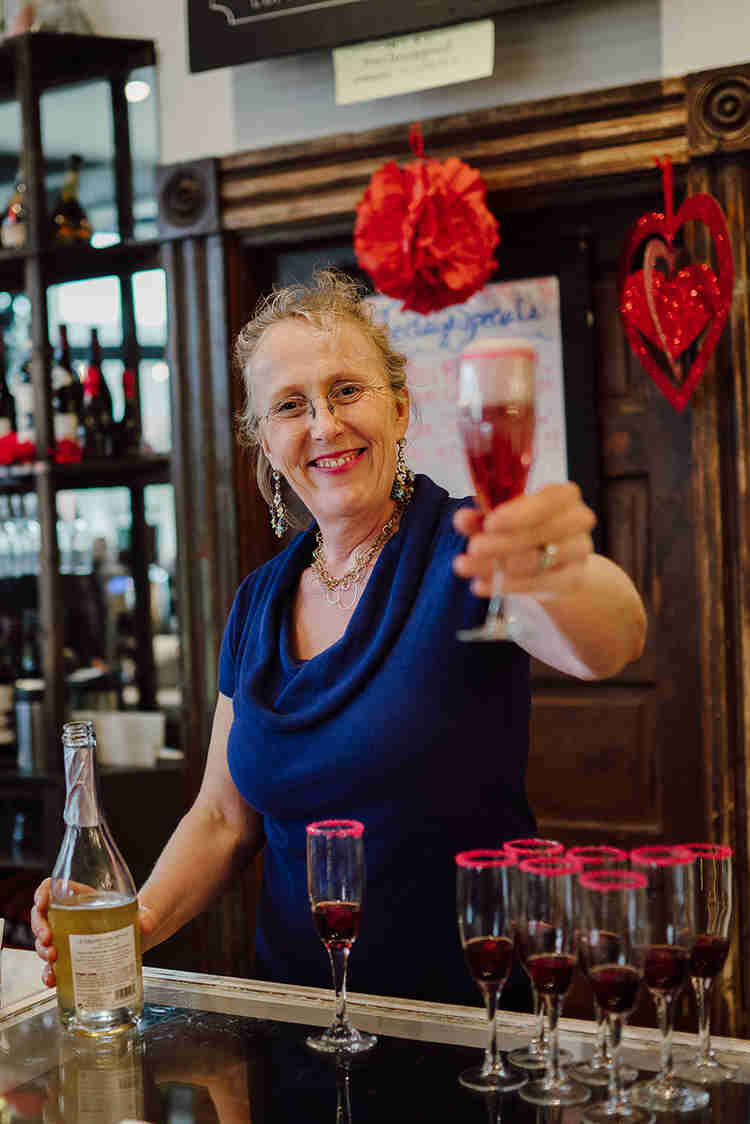 Santé Y'all!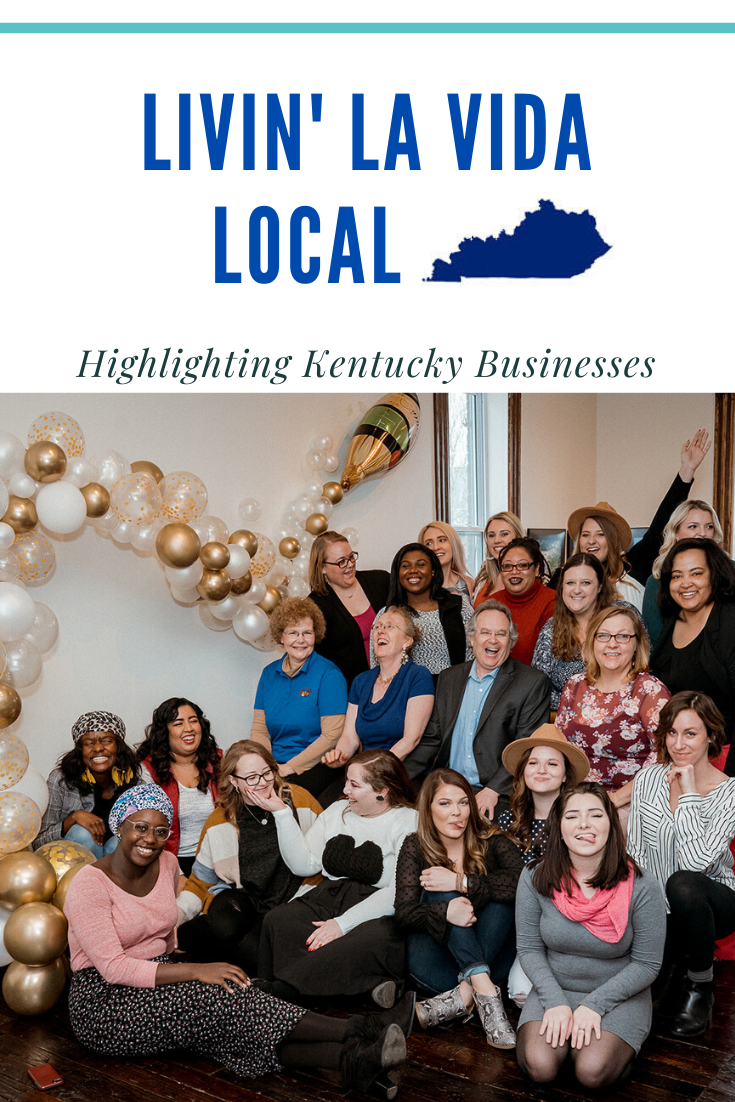 Visit my Facebook or Instagram pages to enter to win a Martine's cake or goodie bag! Ends March 10, 2020!
#sharethelex #lexky #shopsmall #shoplocal #shoplocalky #kyproud #smallkybusiness #familyownedbusiness #pastries #localartist #localmaker #balloonartist #candles #kybloggerevent #kentuckyblogger #bluegrassblogger #betterinthebluegrass #kentuckyartist #leathergoods #bloggerevent
Family Friendly Photos by Jennifer Chang Photography I've been looking forward to working with Martine and her husband, Jim for quite some time. The planets aligned and I organized a promotional event for Martine's Pastries, together with several other fantastic contributors. Owner Martine is French, so when it came to naming the event we decided…