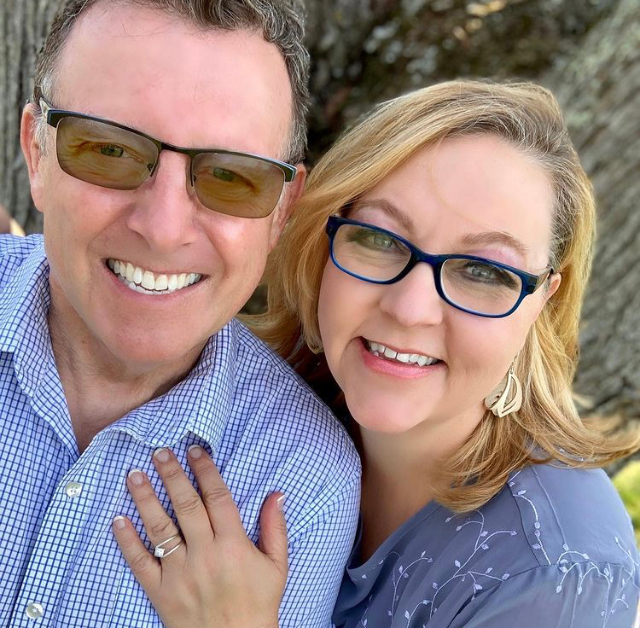 Our Special Day
by Marie

Posted on

July 29, 2021
I have been contemplating all the wonderful, family-owned businesses I've come to love and the roles they will play in our upcoming nuptials – Our Special Day.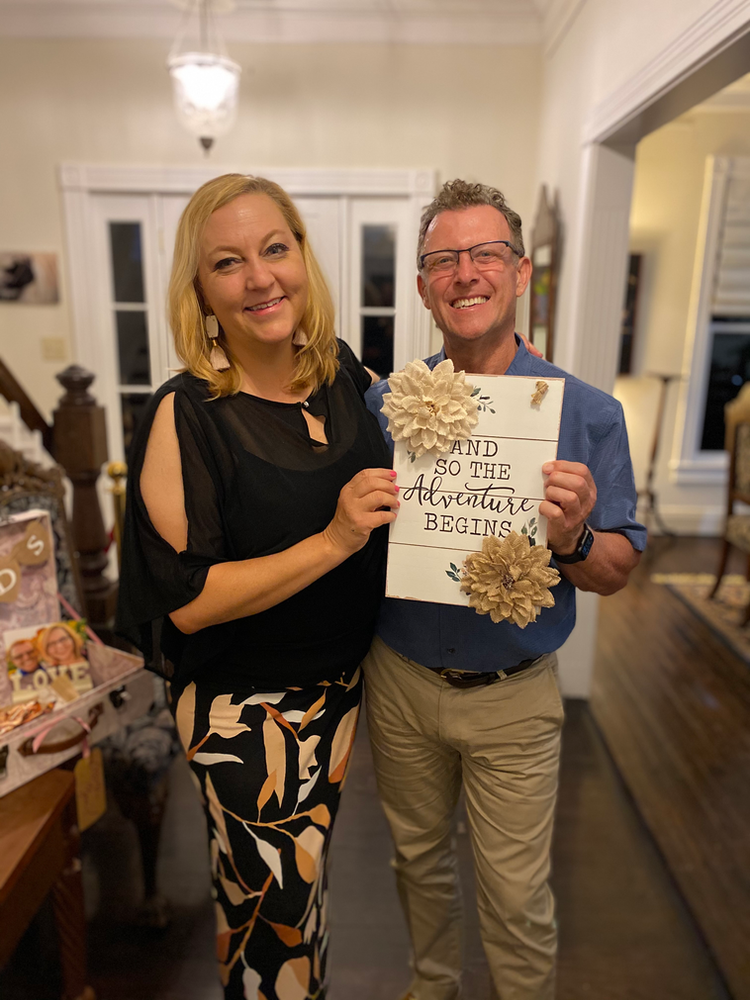 In search of my unique, locally designed, wedding ring we were pleased to choose Meg C Jewelry Gallery of Lexington. Her pieces are exceptional and superbly rendered. Meg agreed to custom design the changes I suggested for a lovely ring on display in her photo gallery. I especially like the snug fit of the wedding band inside the engagement ring, presenting a single, low profile creation. I can't wait to combine the wedding band with the engagement piece on our special day.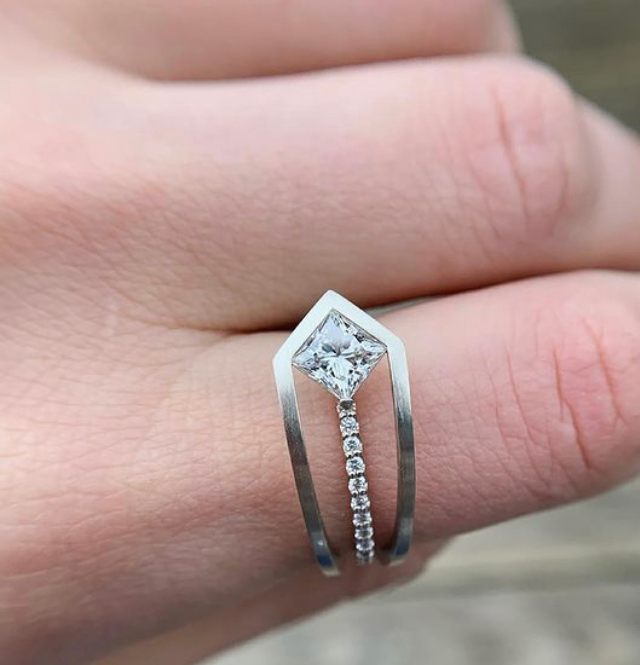 My financé, Brooks selected Alternative Jewelry in nearby Nicholasville to fashion his wedding ring. The husband and wife team, specialize in remarkable, one-of-a-kind pieces and we felt completely at ease working with this charming couple. Brooks now treasures his fine work of wearable art.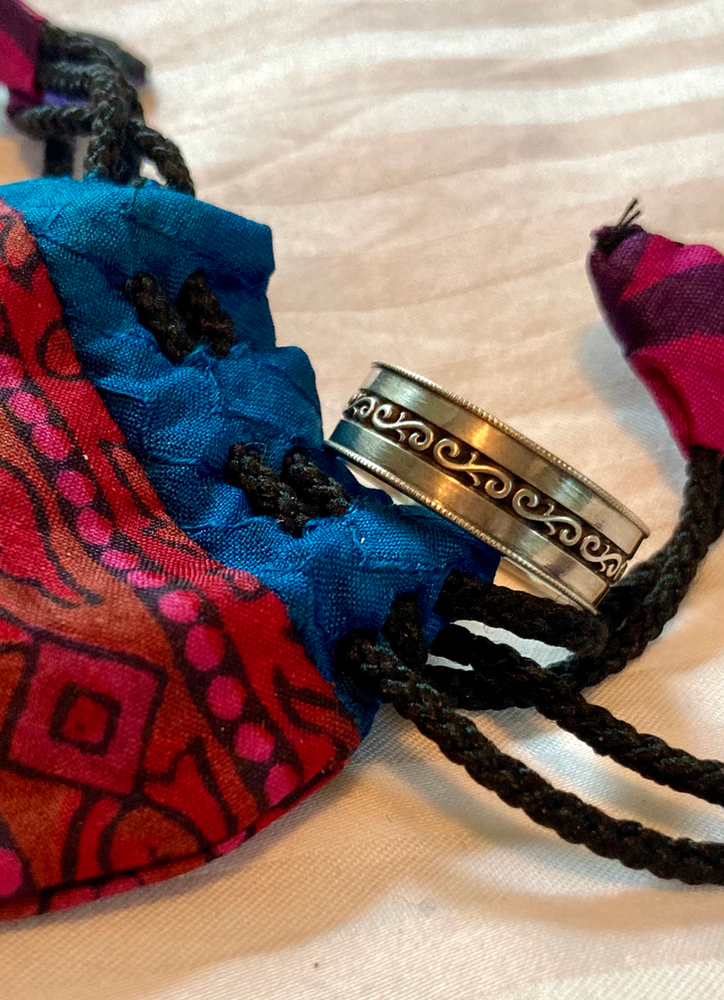 Our gracious Kentucky friends threw an engagement party for us at the gorgeous Harkness Edwards Vineyards and the evening could not have been more perfect!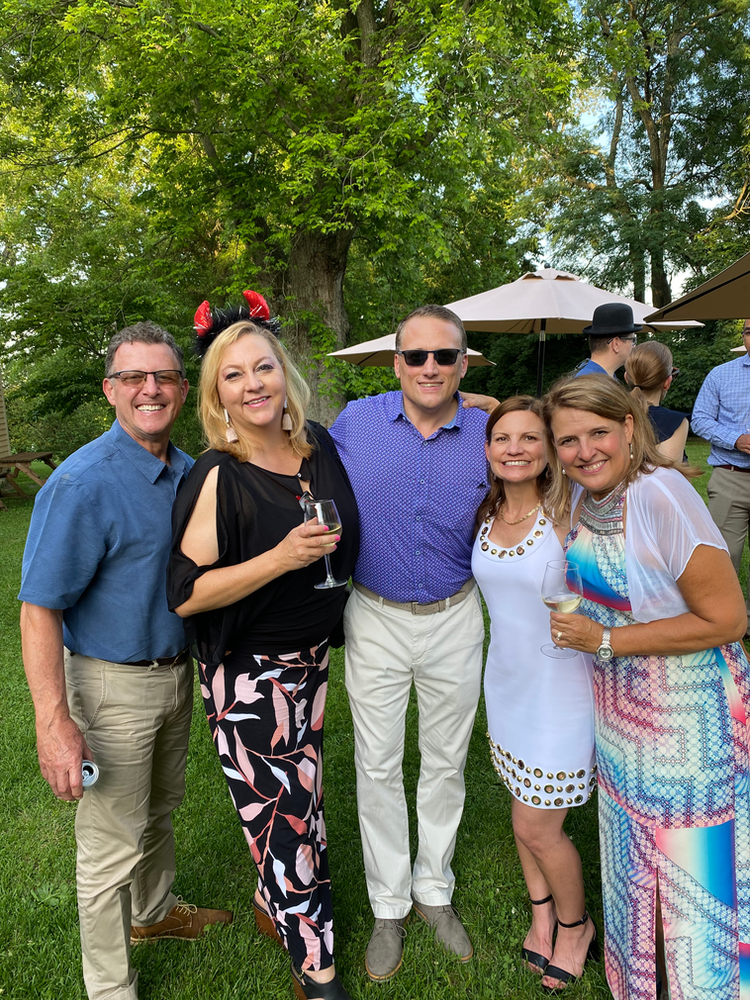 Strolling in, we were delighted to hear the strumming guitar of Charlie John Music, crooning some of our favorite tunes. Charlie is a gifted musician with golden vocals. His lyrical melodies carried across the backyard, infusing the gentle night with a romantic, magical ambiance. The tables were bedecked in dazzling flower arrangements by Hope Blooms Kentucky, assembled with the aromatic blossoms of Agape Fields Flower Farm in Nicholasville. We were amazed by Hope's talent for arraying such attractive sprays, nestled in stylish, wine bottles! Hope's alluring bouquets included selections of some of my very favorites such as hydrangeas and sunflowers. The elegant blooms lent a crowning touch to Harkness Peach House that we found most wonderful.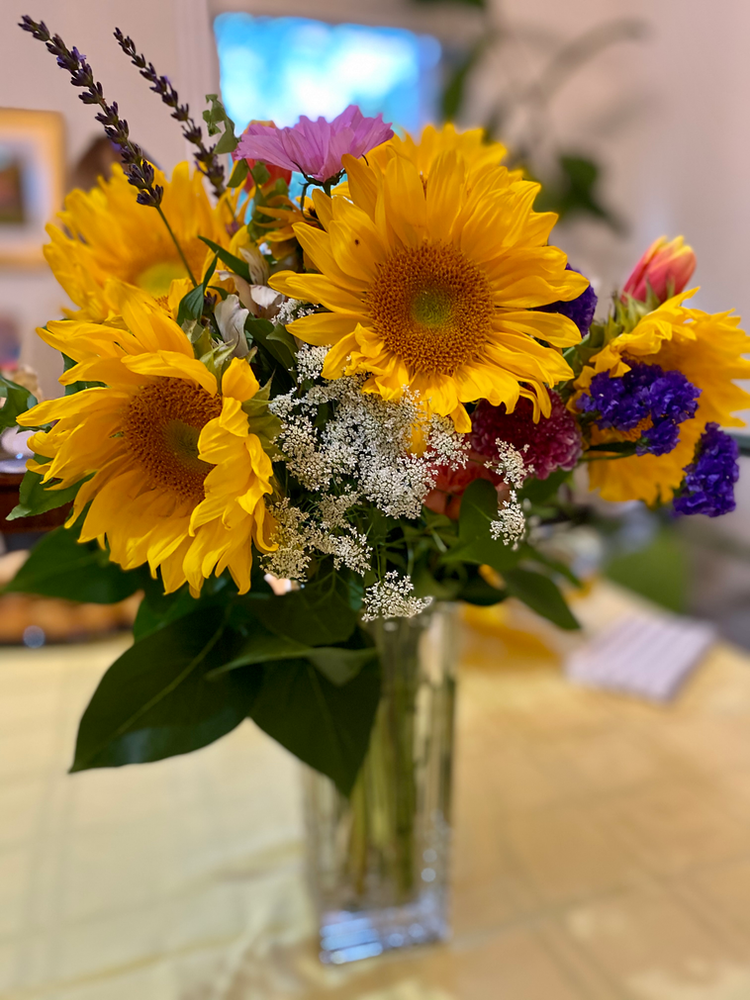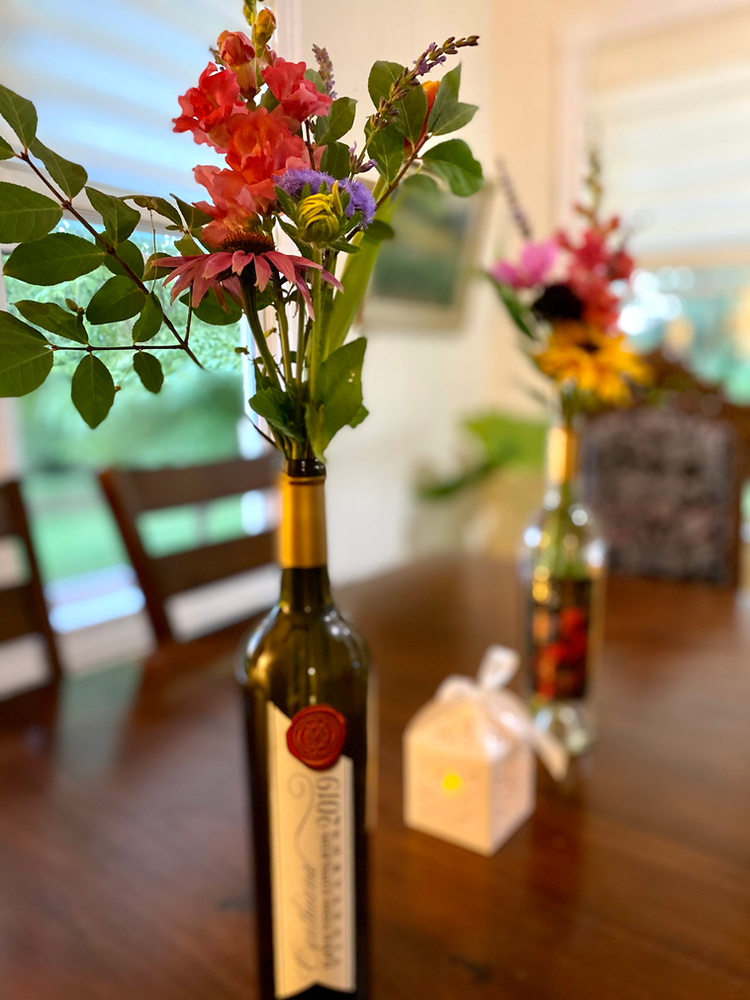 The delectable fare for our celebration party was beyond amazing! The wonderful and personable owner of Natalia's Pastry Shop in Lexington's Julietta Market whipped up trays of tantalizing treats including succulent empanadas, chicken croquets, kipes and melt-in-your-mouth, cheese balls. It's clear that Natalia's culinary expertise goes far beyond choice pastries, as these hor d'oeuvres were fantastic!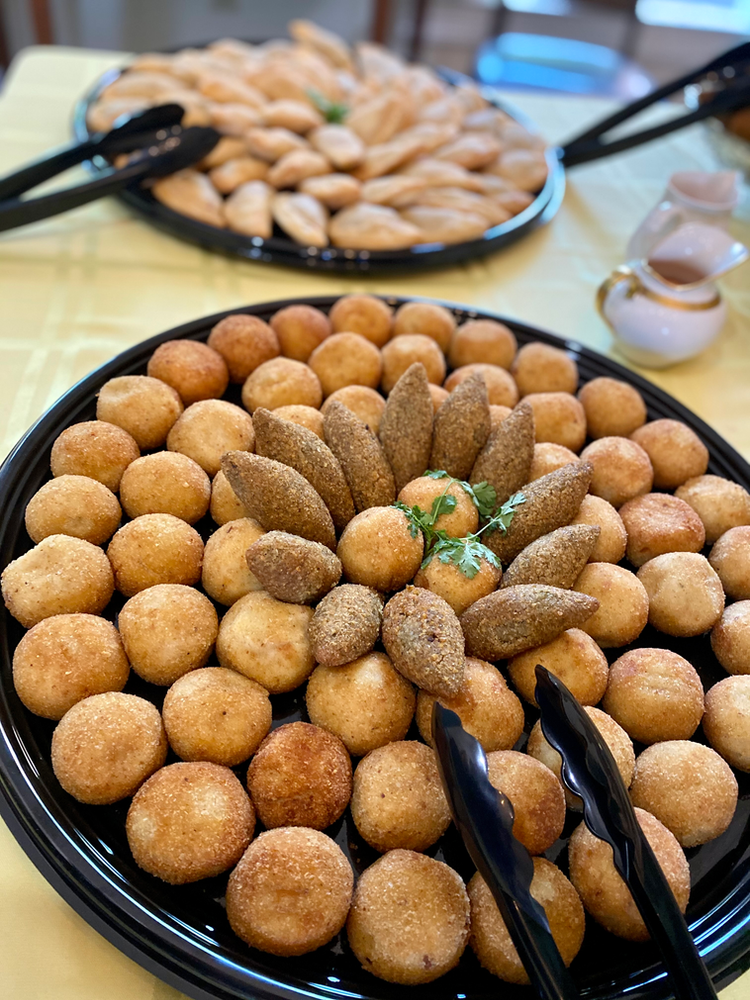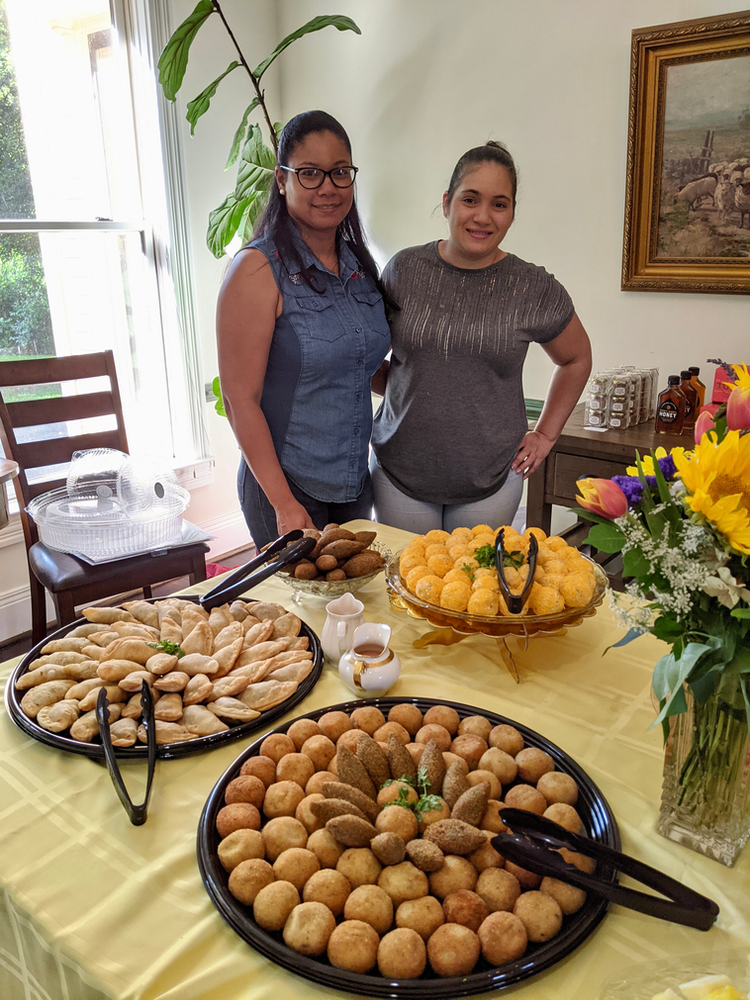 Equally appealing was the spread provided by Dunn in the Kitchen. Owner, Michele Dunn has just opened a brick-and-mortar shop in Georgetown, Kentucky and celebrated her 7th year in business. Her individual charcuterie cups were the hit of the party! They were presented beautifully, the topic of conversation. Michele also arranged a splendid veggie platter featuring a deliciously healthy, homemade hummus.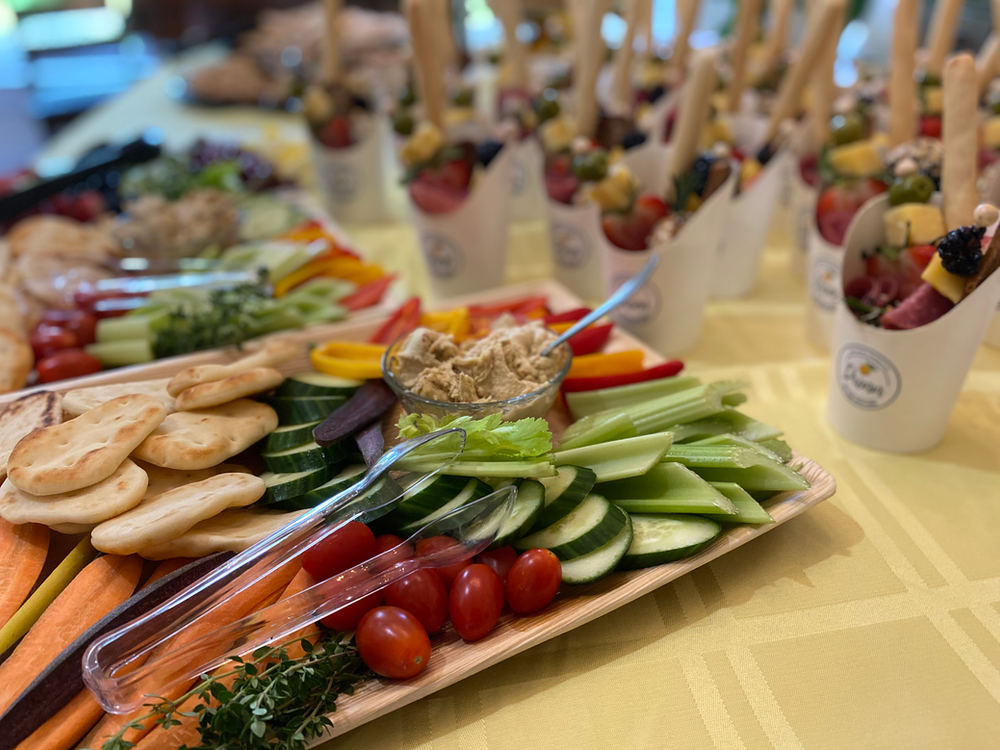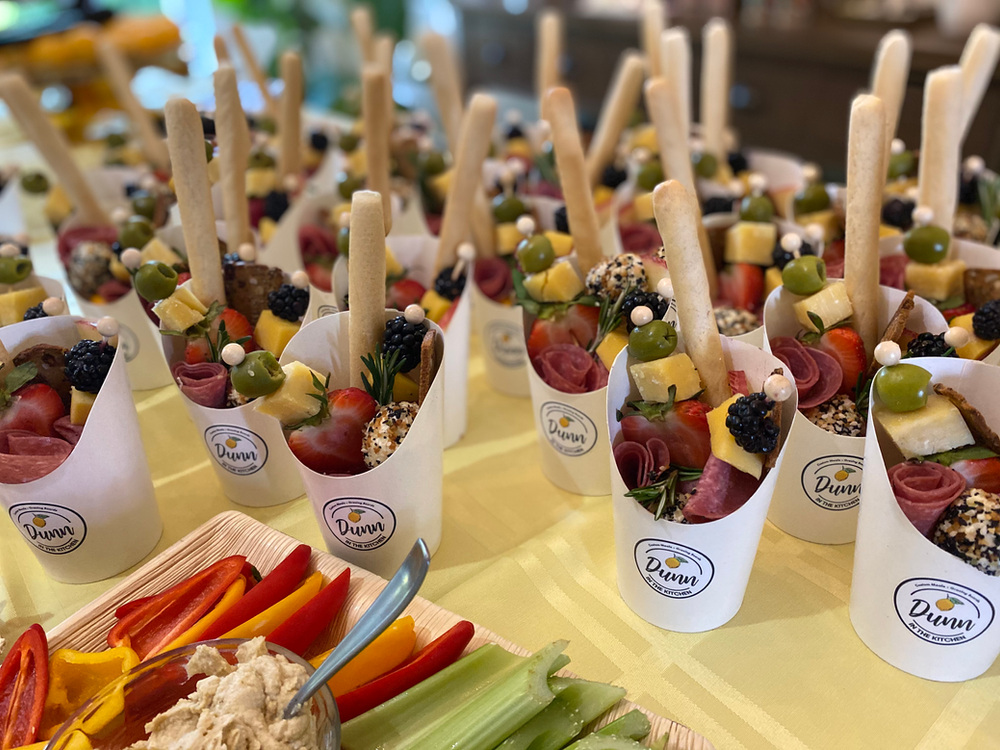 Martine's Pastries sinfully rich, vanilla cake concluded the awesome occasion. The striking confection, graced with fanciful, sugar flowers was a pleasurable focal point. If you've not savored the moist dainties of Martine's, you're missing the sublime. Her buttercream icing is a cake fancier's dream, slightly sweet and oh so creamy. Martine's enticing offerings are beyond compare and her heavenly pistachio cake is the best I've ever tasted! We can't wait to savor that on our special day.
Flanking the frosted delicacy were cupcakes by Baby Cakes in luscious chocolate, lemon and vanilla. Located on Liberty Road in Lexington, Baby Cakes bakes daily with fragrantly fresh ingredients and a lot of love.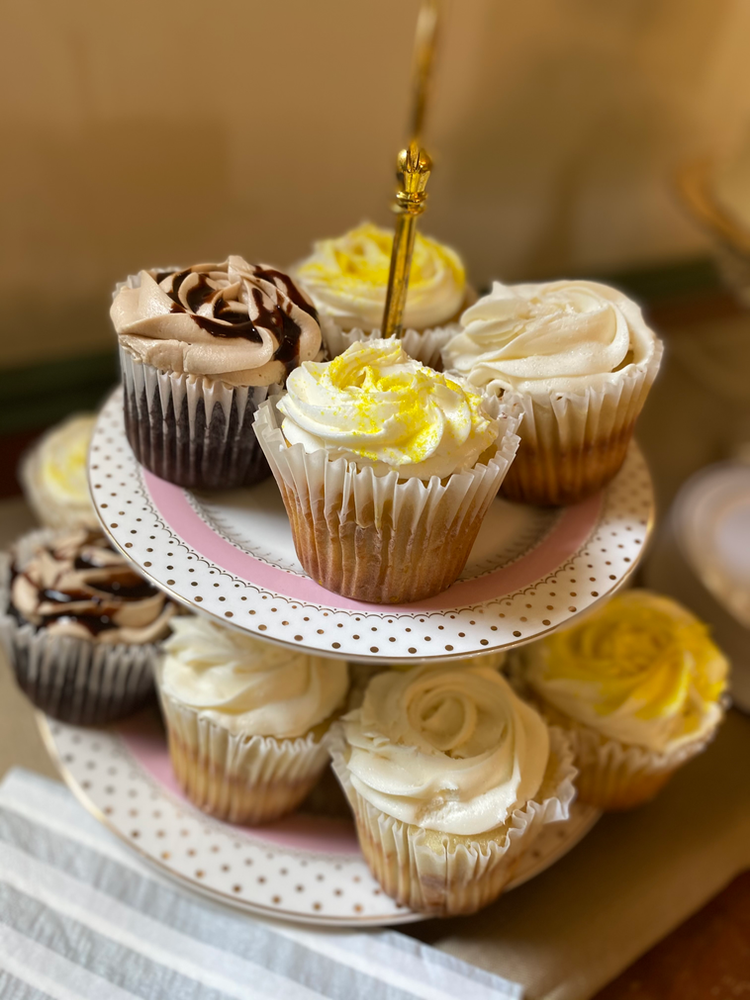 The fete was a total success! We feel honored and blessed to have the tender love and support of our family and friends surrounding us.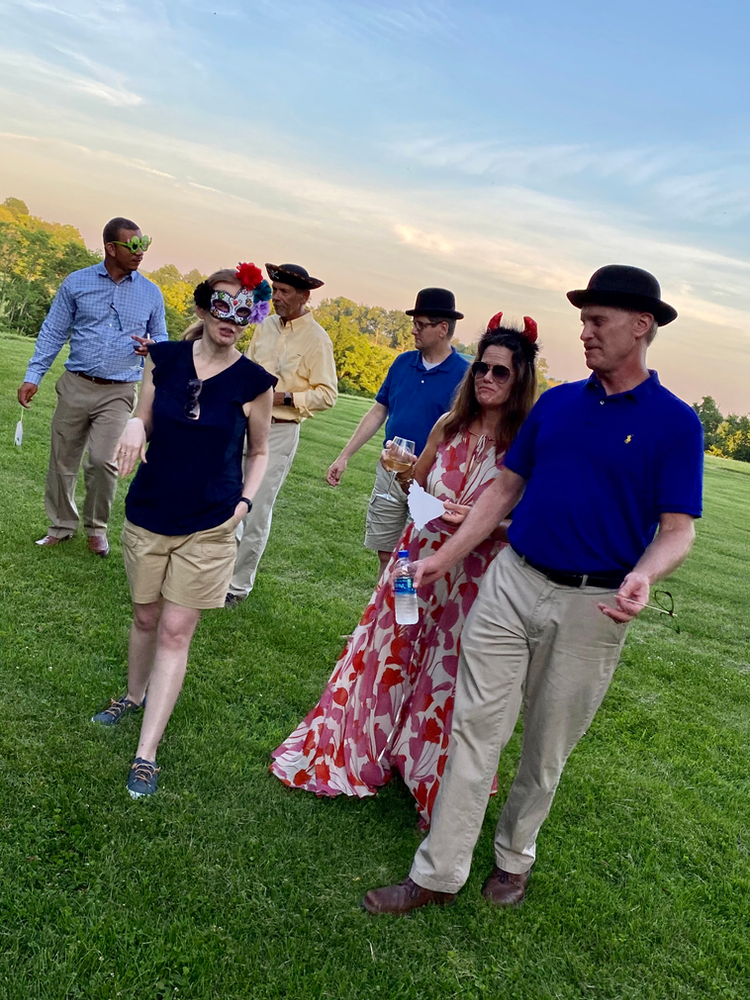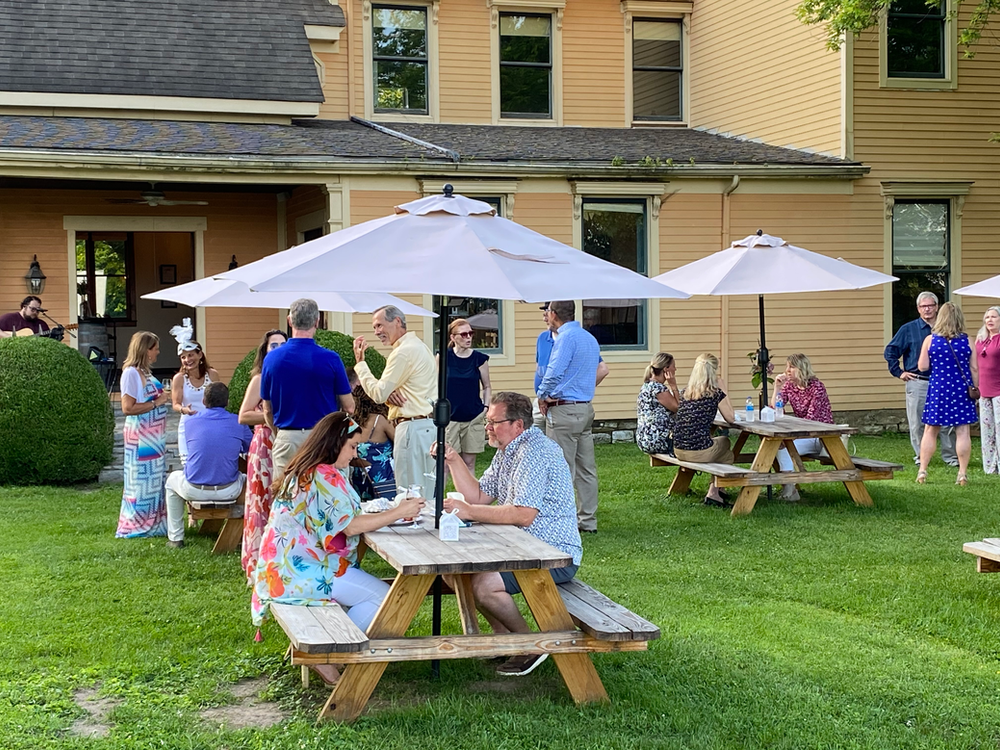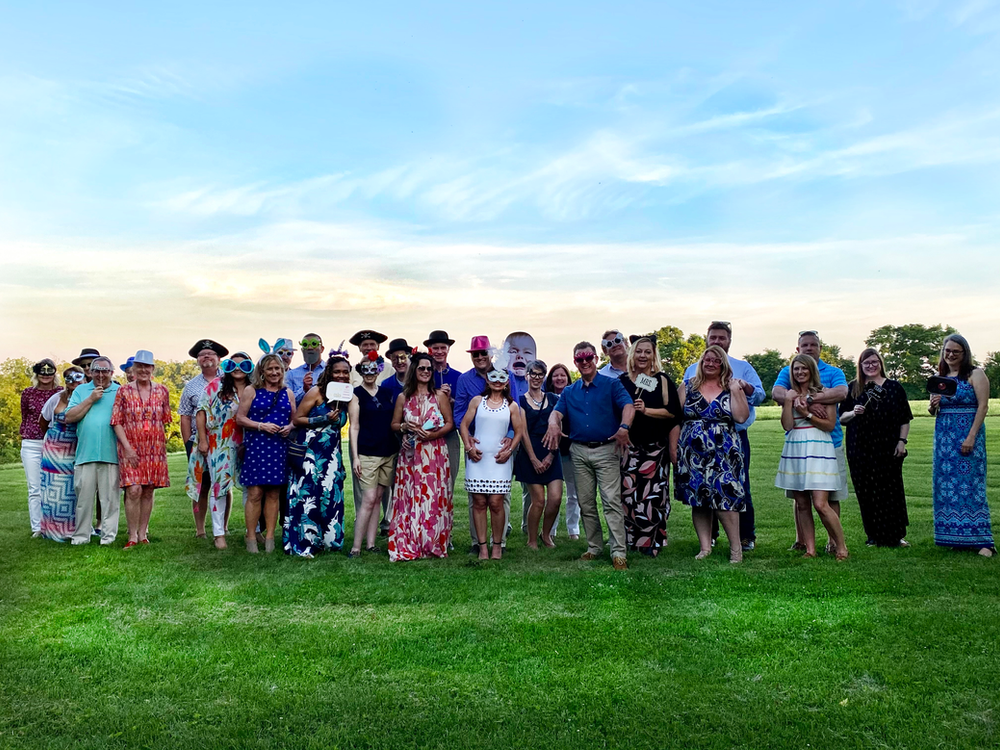 I have been contemplating all the wonderful, family-owned businesses I've come to love and the roles they will play in our upcoming nuptials – Our Special Day. In search of my unique, locally designed, wedding ring we were pleased to choose Meg C Jewelry Gallery of Lexington. Her pieces are exceptional and superbly rendered. Meg…