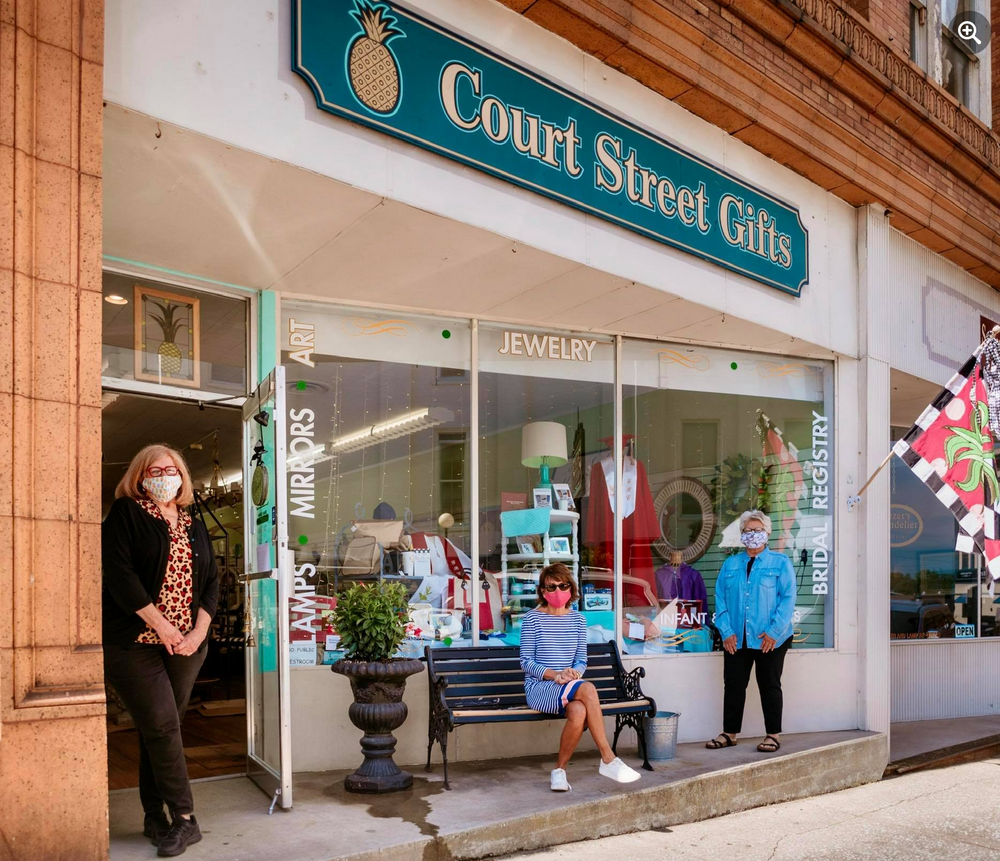 Court Street Gifts
by Marie

Posted on

July 14, 2021
Court Street Gifts in downtown Winchester, Kentucky is celebrating 19 years in business! What a feat to operate a thriving enterprise for so many years; a testament to this appealing establishment which offers exceptional shopping.
Court Street's motto is "Exceptional gifts… personalized service." They adopted the pineapple as their logo representing cheerful hospitality. The tropical fruit appears on many of their attractive gifts and home décor. You can customize one of their best-selling concrete pineapples or other designs painted to your liking.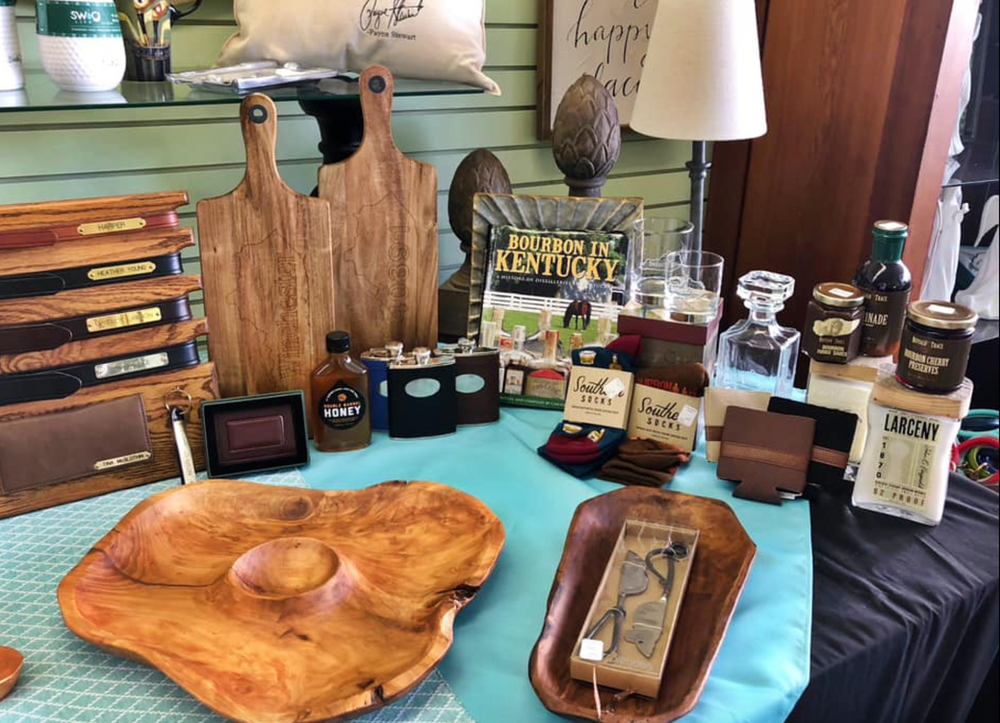 Visitors to Court Street Gifts will discover elegant home décor, lady's apparel, men's accessories and loads of lovely gift options. They offer bridal and baby registries and can personalize almost any item with their professional engraving and monogramming services. The owners humorously claim they can do everything for brides except walk them down the aisle! And with their exceptional service, I'm sure that's quite true.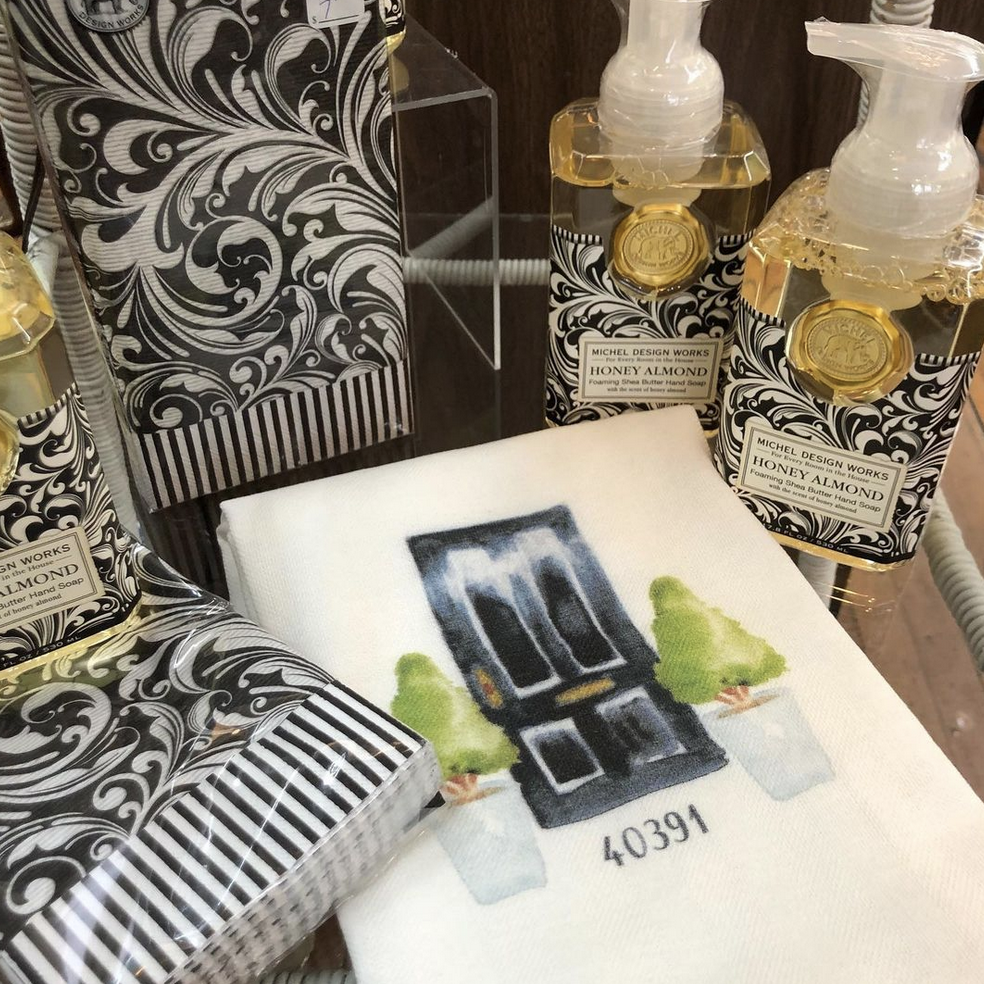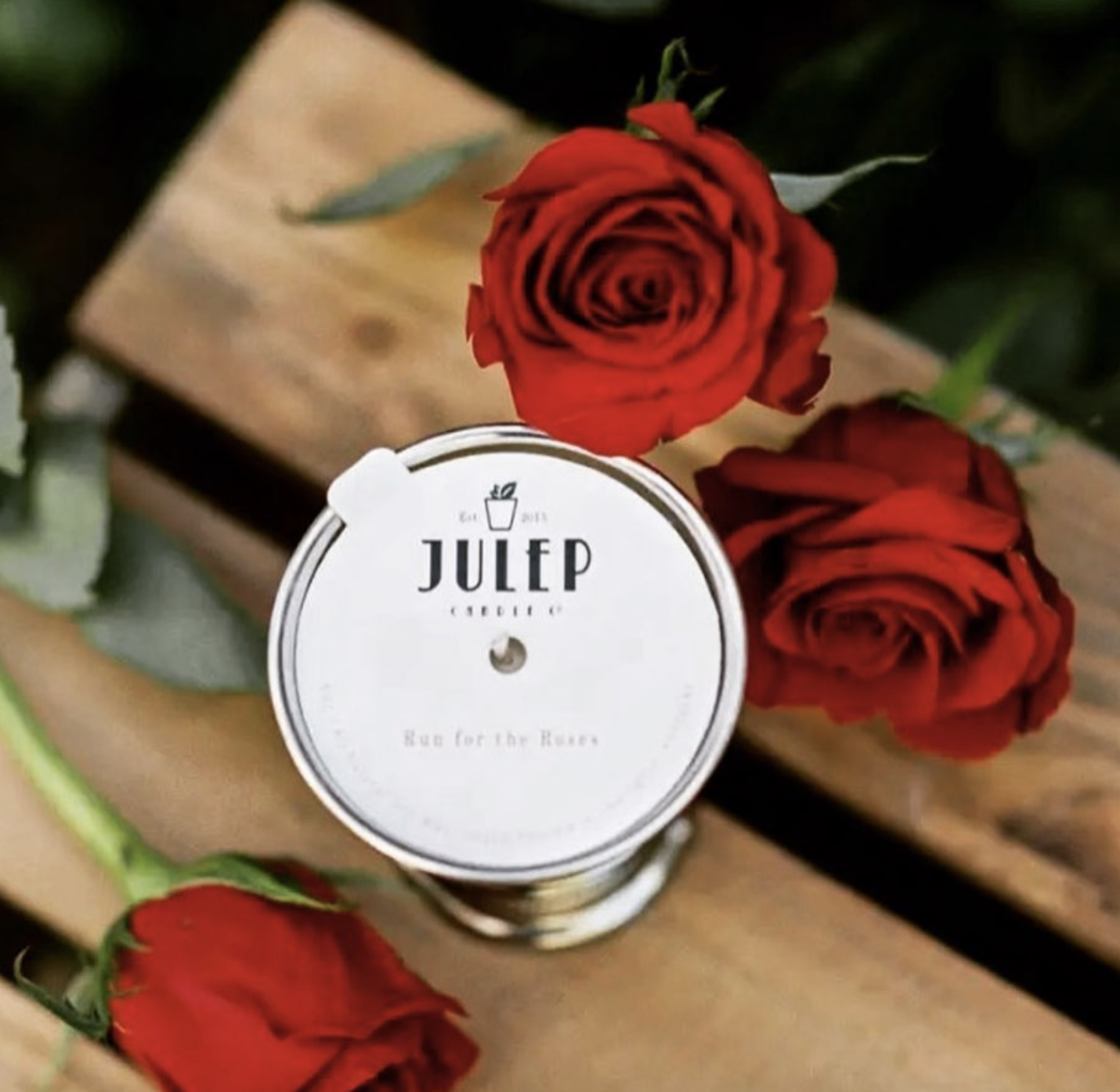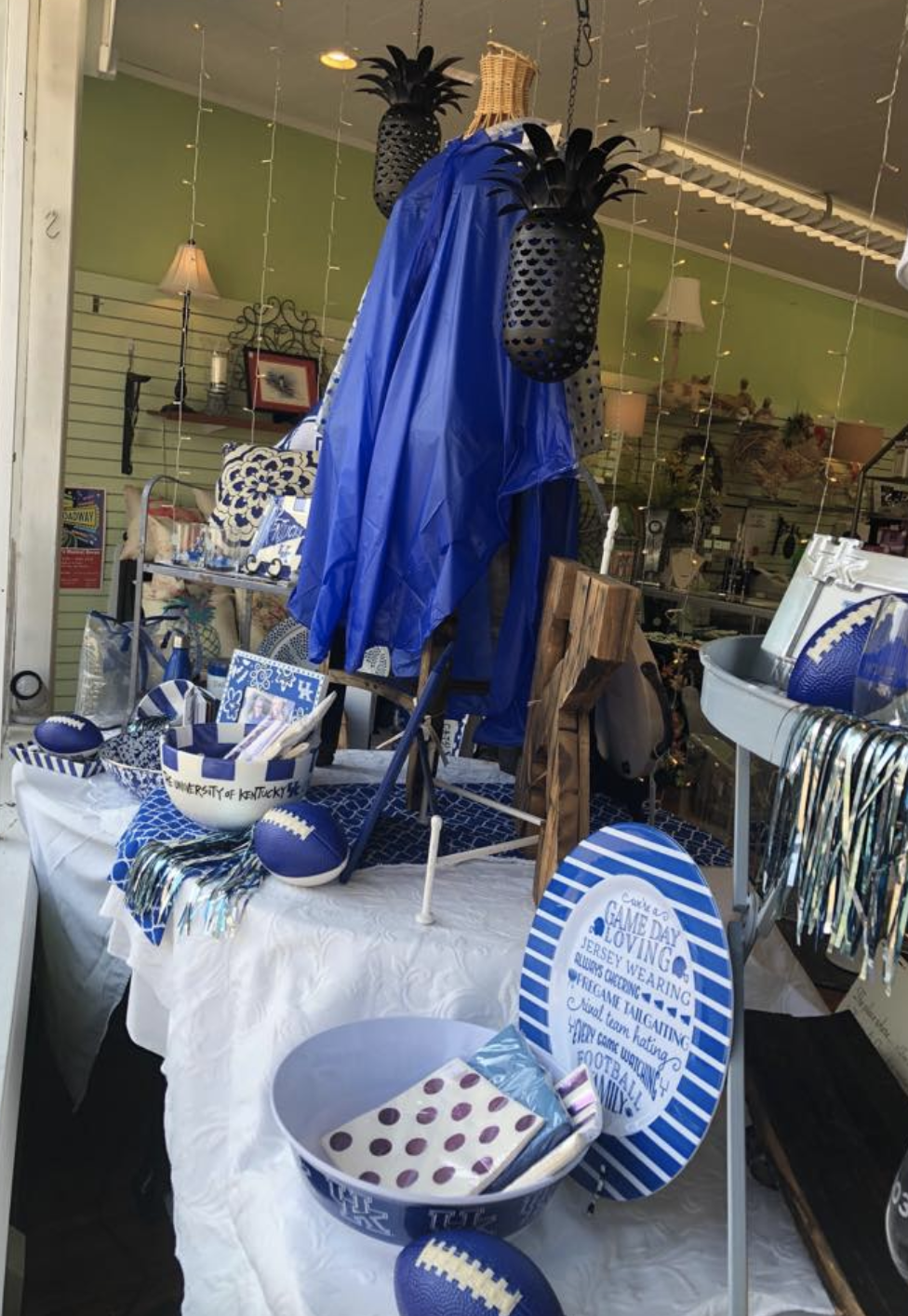 Court Street carries a marvelous assortment of Kentucky proud food and gifts. They are happy to assemble a beautiful gift basket with whatever the customer desires. They even offer gift wrapping and delivery to patrons and delighted recipients.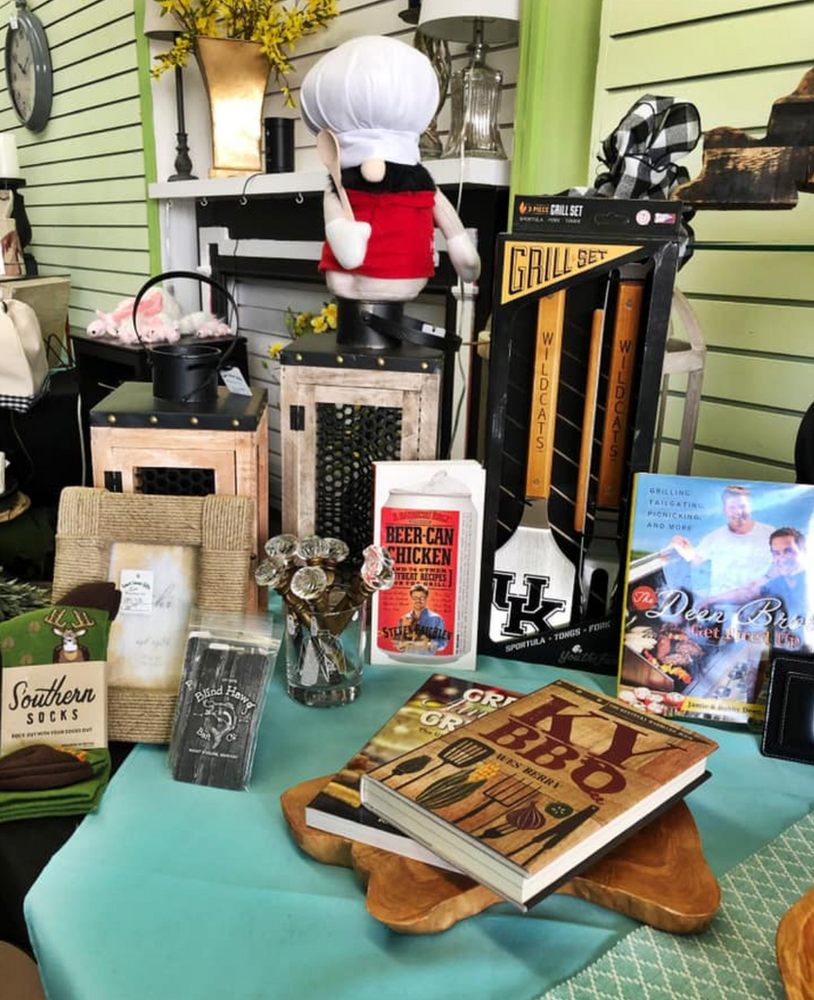 Be sure to call on Court Street Gifts during the month of July and join in the grand celebration of their birthday. You'll receive an entry into their exciting, weekly prize drawing with every purchase!
After an enjoyable day of shopping in Winchester, be sure to stop by the Engine House Pizza restaurant for oven fired pizza and a cold beverage.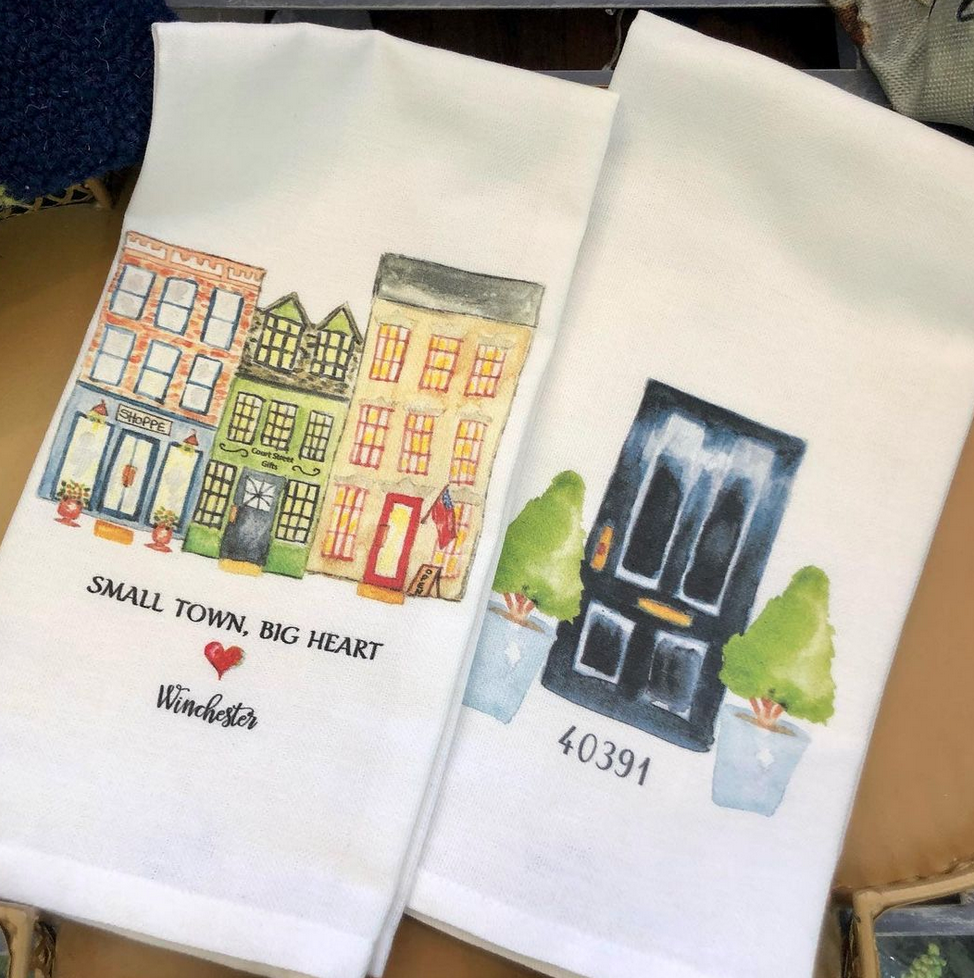 To Winchester from:
Lexington- 22 miles
Georgetown- 31 miles
Covington- 97 miles
Louisville- 94 miles
Harrodsburg- 60 miles
Richmond- 21 miles
Frankfort- 46 miles
Court Street Gifts in downtown Winchester, Kentucky is celebrating 19 years in business! What a feat to operate a thriving enterprise for so many years; a testament to this appealing establishment which offers exceptional shopping. Court Street's motto is "Exceptional gifts… personalized service." They adopted the pineapple as their logo representing cheerful hospitality. The tropical…