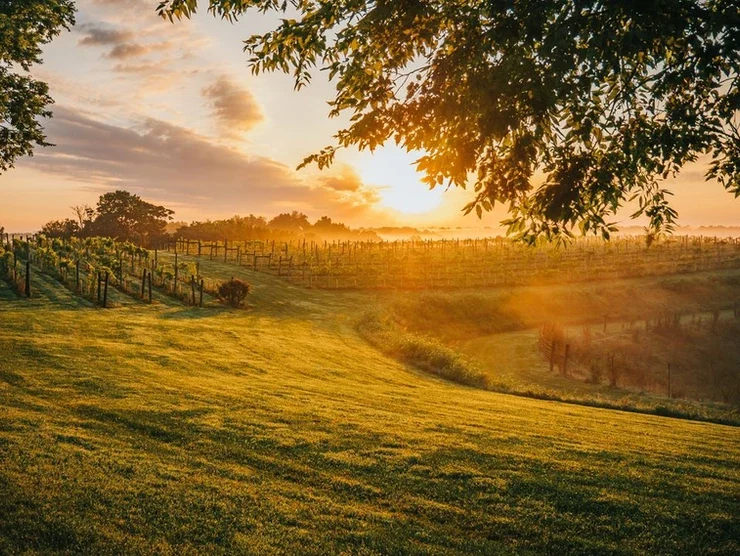 Chenault Vineyards- Richmond, KY
by Marie

Posted on

November 11, 2021
I happily accepted an invitation to Chenault Vineyards for a lovely fall visit. Their picturesque campus is just stunning! Nestled in the rolling hills of Richmond, Kentucky this winery offers the ideal setting for any celebration, ranging from enchanted weddings to casual tastings with friends.
Formerly Acres of Land Winery, the Chenault family purchased the idle vineyard six years ago. They now grow 3.5 acres of the plump grapes with plans to add an acre yearly to increase production. They cultivate an acre of blackberries, as well as tend the shady, apple trees that supply Chenault's apple spiced wine, an autumn favorite. All of their fruit is carefully picked by hand.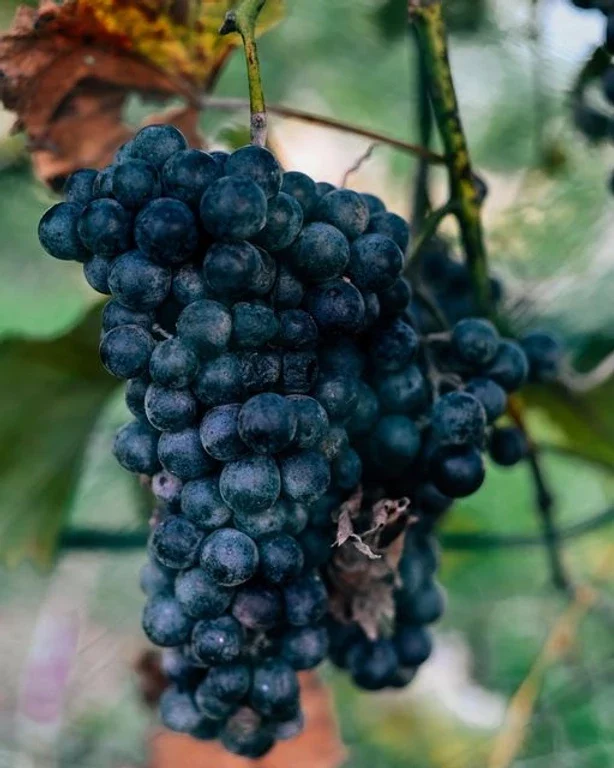 With growth comes sweet success and now wine lovers can purchase Chenault delicious libations locally at the Liquor Barn and Total Wine outlets!
I always enjoy a flight tasting which provides a sampling of several flavors in order to choose the perfect glass to order. Their menu indicates which wines fall into the dry, mid and fruity categories. I selected the rich Bourbon Barrel Aged Red, primed in partnership with barrels from William Tarr Distillery on Manchester Street in Lexington, Kentucky.
I complimented my choice with Chenault's charcuterie board of delectable meats and cheeses served alongside accoutrements. Wine options include sweet blushes, crisp whites and hearty reds.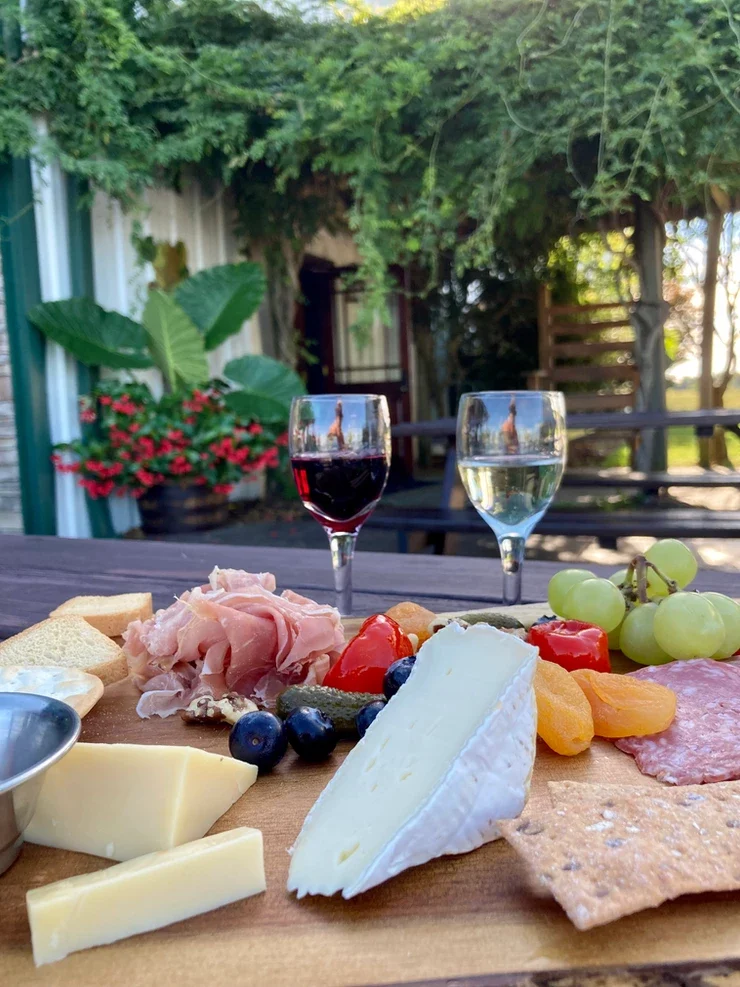 Keep Chenault Vineyards in mind for your next big events such as showers, large parties and corporate functions. Various indoor and outdoor venues create the desired ambiance.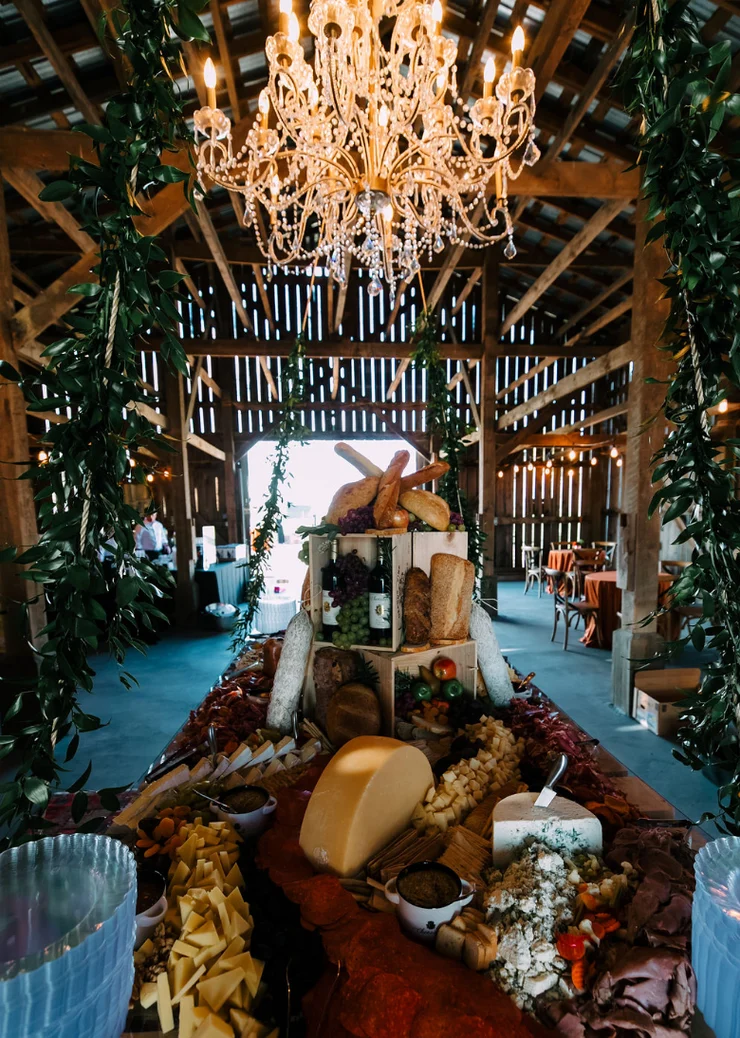 Photo by Claire and Barrett Photography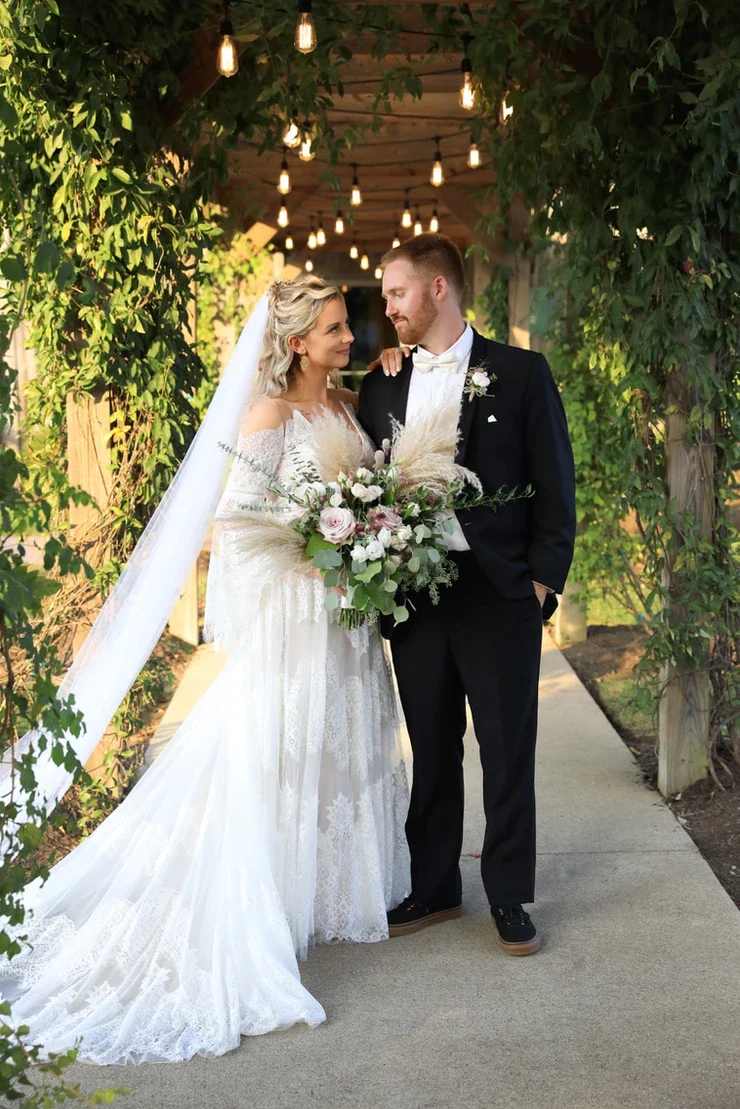 Photo by Dustin Stevenson Photography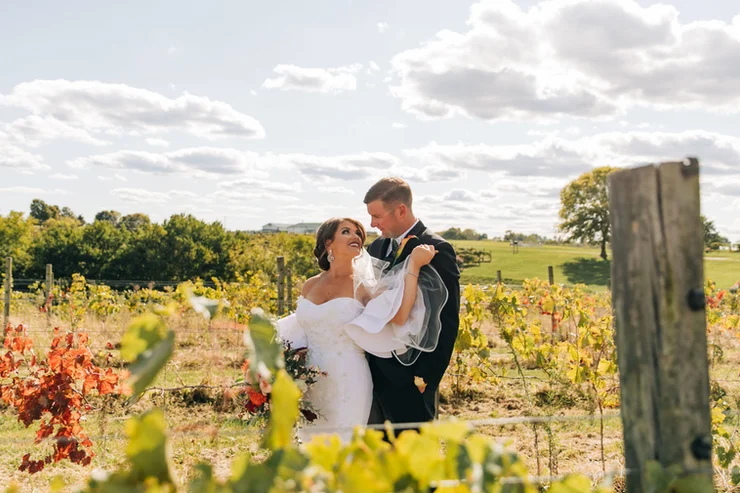 Photo by Claire and Barrett Photography
Visitors can arrive with their honey or friends and sample on the patio or spread a blanket for a luncheon outing. Amazing professional picnic setups supply a fun option.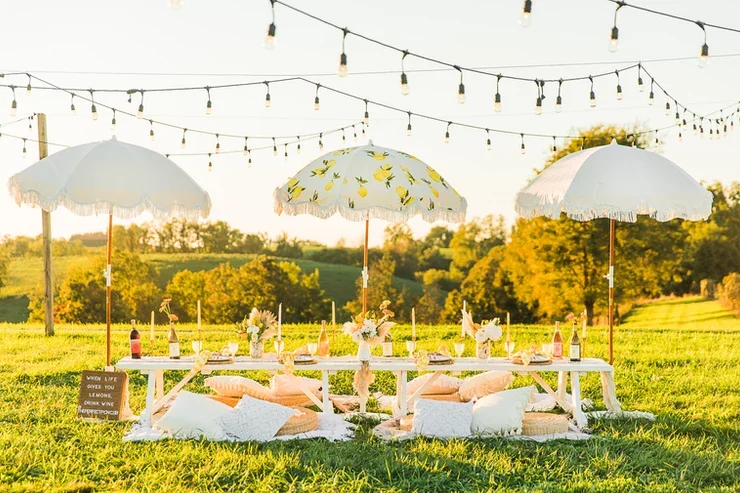 The Perfect Picnic photo by Southern Belles Wedding Co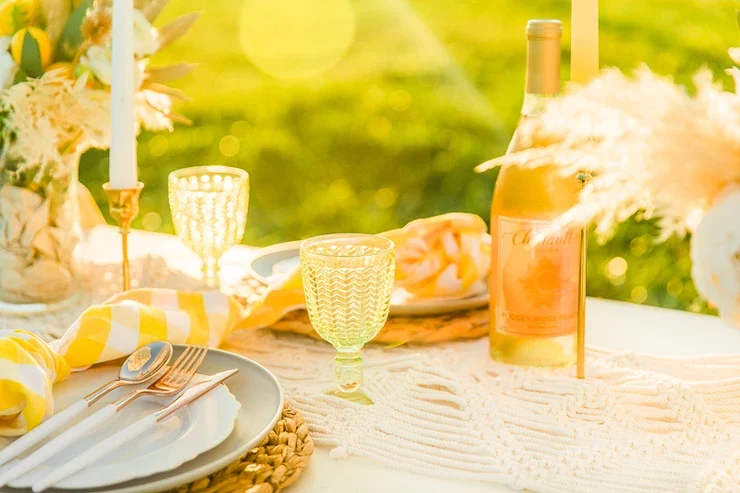 The Perfect Picnic photo by Southern Belles Wedding Co
Be sure to follow this delightful winery on Facebook and Instagram to be in the know on their uniquely enjoyable events, classes and live music.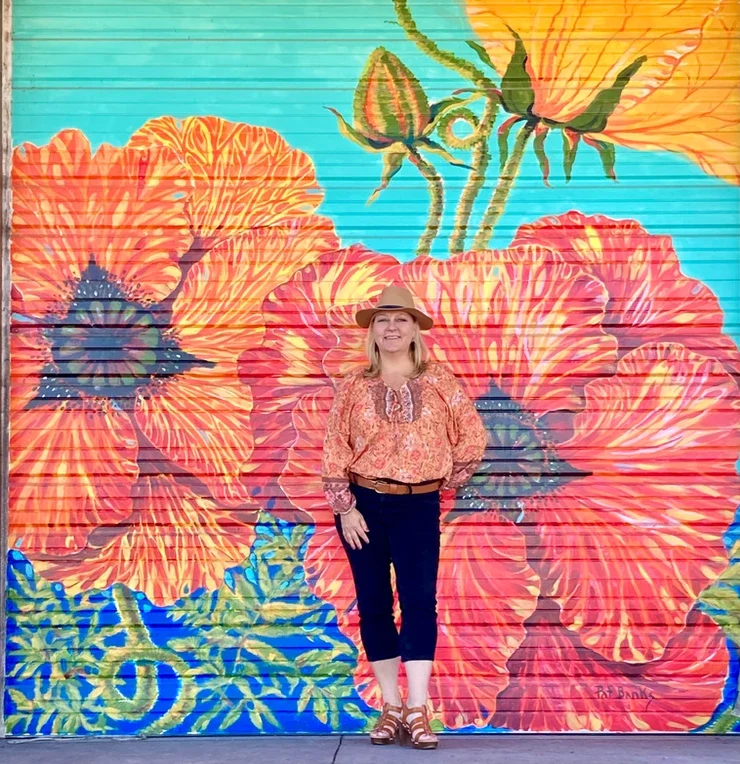 Thank you so much for reading my blog. Keep up with all things Kentucky with me on Facebook and Instagram.
Love ideas for exploring Kentucky? Click here to see more.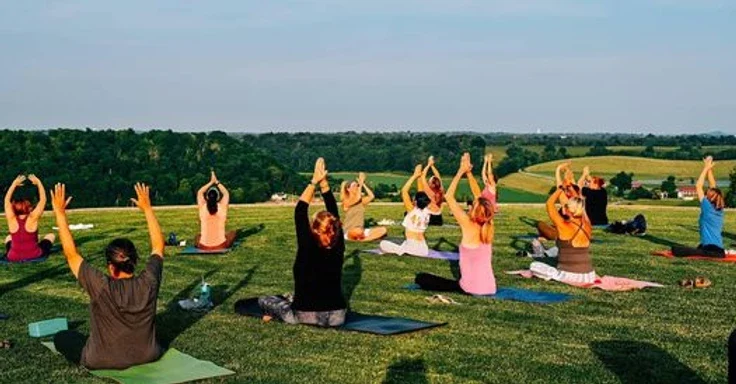 To Richmond from:
Lexington- 27 miles
Georgetown- 40 miles
Covington- 104 miles
Louisville- 98 miles
Harrodsburg- 46 miles
Frankfort- 29 miles
Elizabethtown- 114 miles
I happily accepted an invitation to Chenault Vineyards for a lovely fall visit. Their picturesque campus is just stunning! Nestled in the rolling hills of Richmond, Kentucky this winery offers the ideal setting for any celebration, ranging from enchanted weddings to casual tastings with friends. Formerly Acres of Land Winery, the Chenault family purchased the…