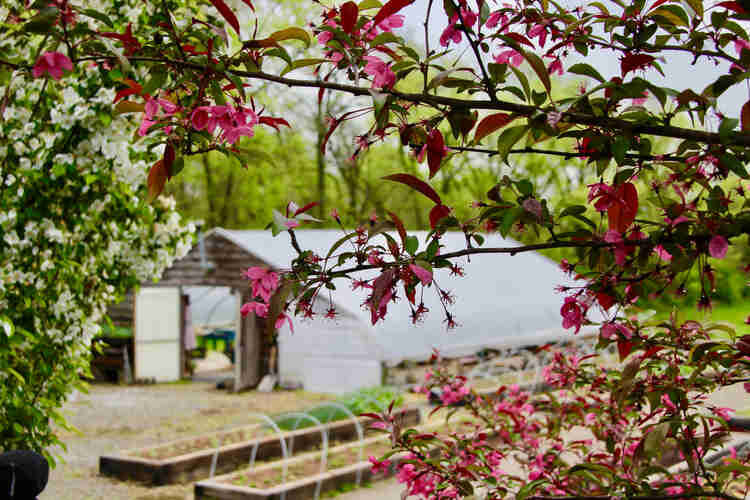 In Bloom Flower Farm- Georgetown, KY
by Marie

Posted on

May 19, 2019
I met Carly of In Bloom Flower Farm as a fellow vendor. We were set up at Vintage Market Days held in the Kentucky Horse Park a year or so ago. Her little stall and flower cart were so quaint, it reminded me of the farmers markets I visited in Europe. My blog was just in its infancy, but I hoped then to have the opportunity to work with her in the future.
As luck would have it, Carly recently invited me and my family to her amazing farm to arrange fresh bouquets. We eagerly gathered for a "girls' day" at
In Bloom, located in Georgetown, Kentucky
. There are several productive green houses on the grounds, outdoor plants and a cute, little studio, all ideal for releasing the imaginative juices!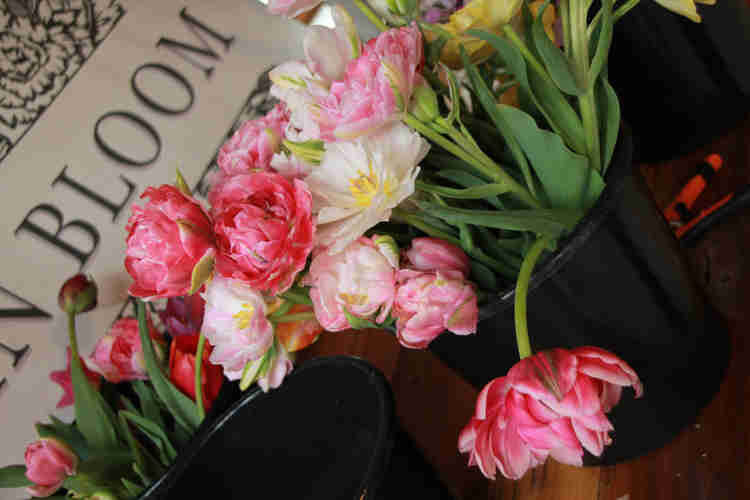 Carly, husband Ryan and daughter, Minnie purchased the farm, located just minutes from downtown. Their dream was to establish a bountiful, floral oasis where visitors could congregate to explore, compose and simply relax amidst the heady aroma of blooming flowers. Here a person could enjoy the company of friends, family and meet new acquaintances.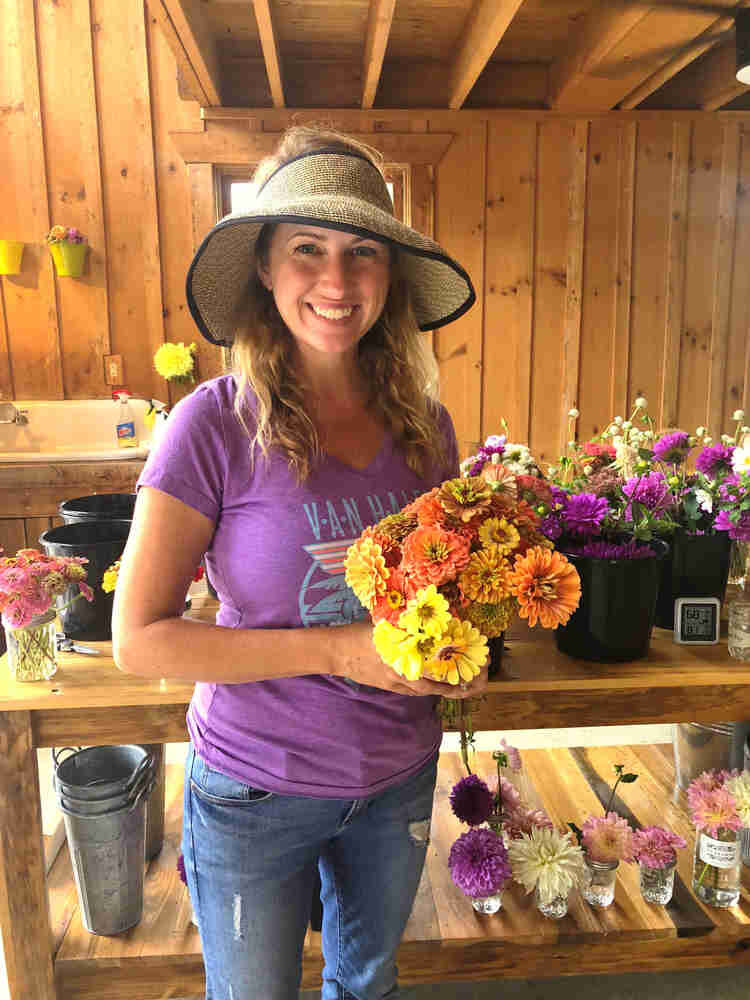 Carly, owner of In Bloom Flower Farm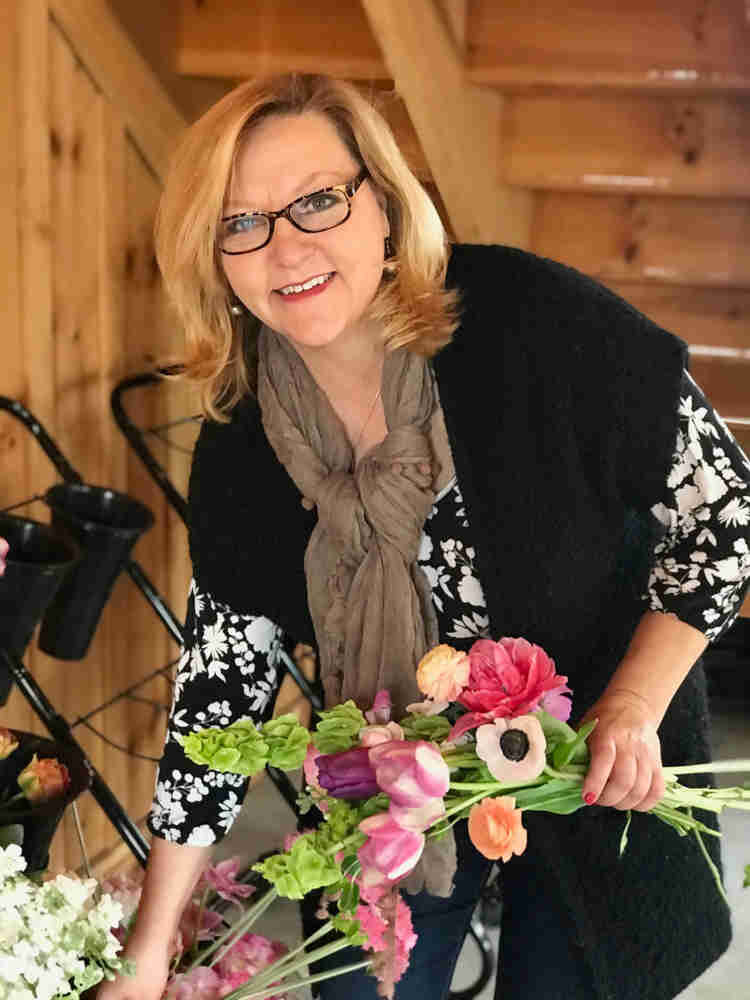 Making my selections and loving the green stalks of Bells of Ireland Photo by Debbie Graviss
Upon our arrival we were greeted warmly by Carly and her helpers. The spring setting was absolutely gorgeous, with trees and bushes abloom across the property. This is the first full year the farm will be used for cultivating flowers. The barn house studio was rustic and cozy, packed full of multicolored blossoms, together with leafy sprays and florets for filler. It was Easter Saturday and business was booming as excited guests bustled about, selecting flowery delights for their home celebrations.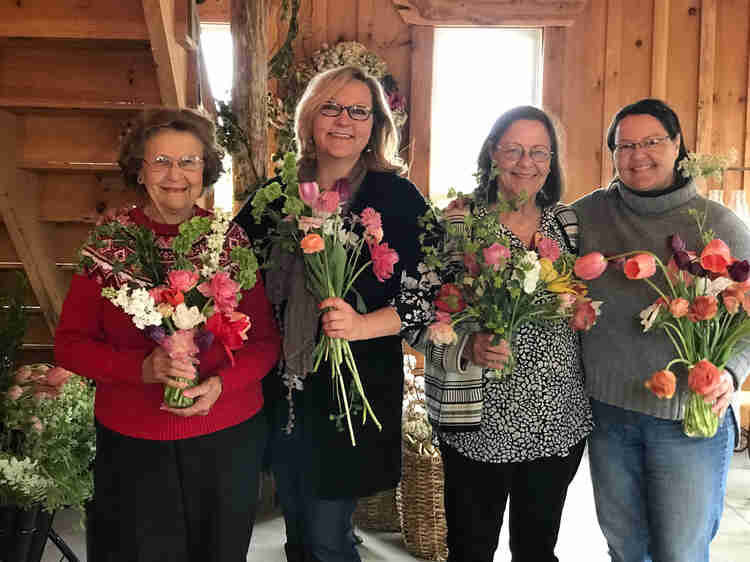 We enjoyed choosing our flowers, each
arrangement with its own color palette and personality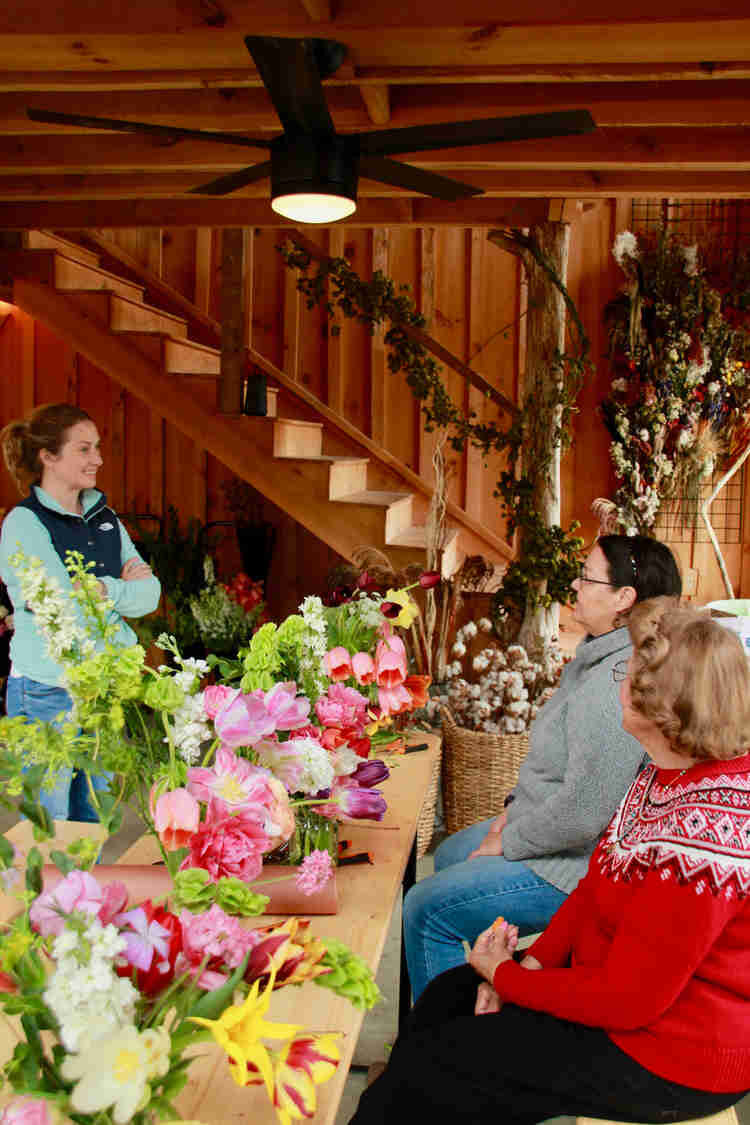 Working with so many lovely florals, we enjoyed the wonder of nature right at our fingertips! Once we were satisfied with our choices we spent time at the work table constructing the arrangements. Intern Becca was available to offer suggestions, answer questions and offer a helping hand. Carly filled us in with some background information on the farm, the business and their close-knit family. When you meet someone who is engaged in what they love to make a living, it really shows. We witnessed this in Carly. Her deep affection for family, farm and flowers was evident, elevating the entire operation with her positive energy.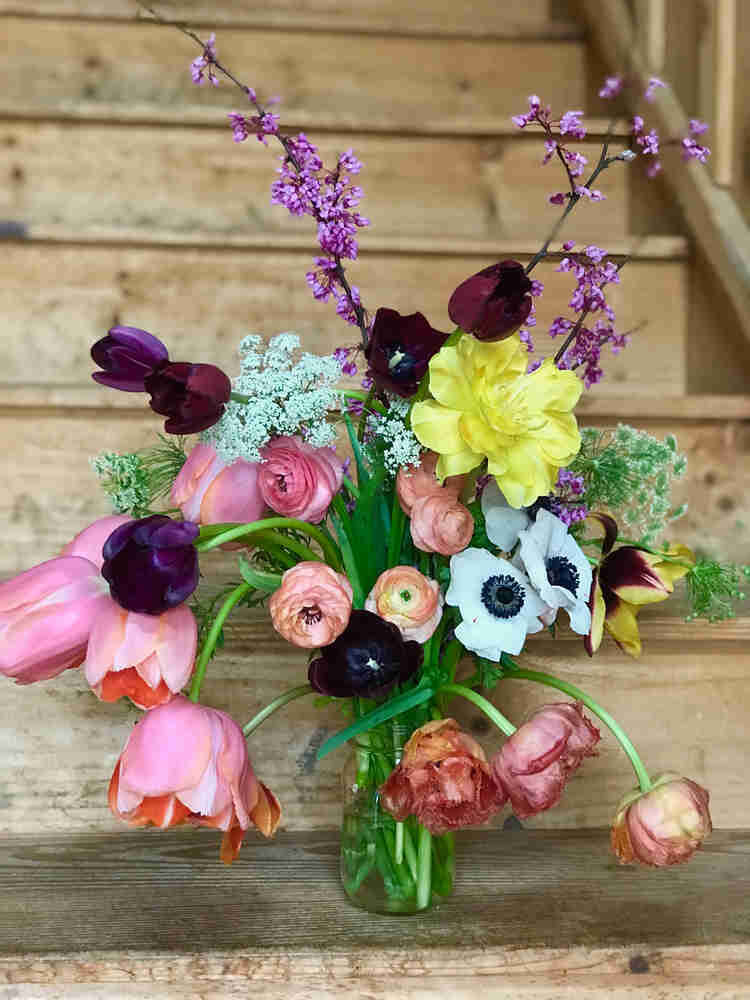 My sister created this beautiful arrangement including tulips, anemone, ranunculus and dogwood buds. Photo by Debbie Graviss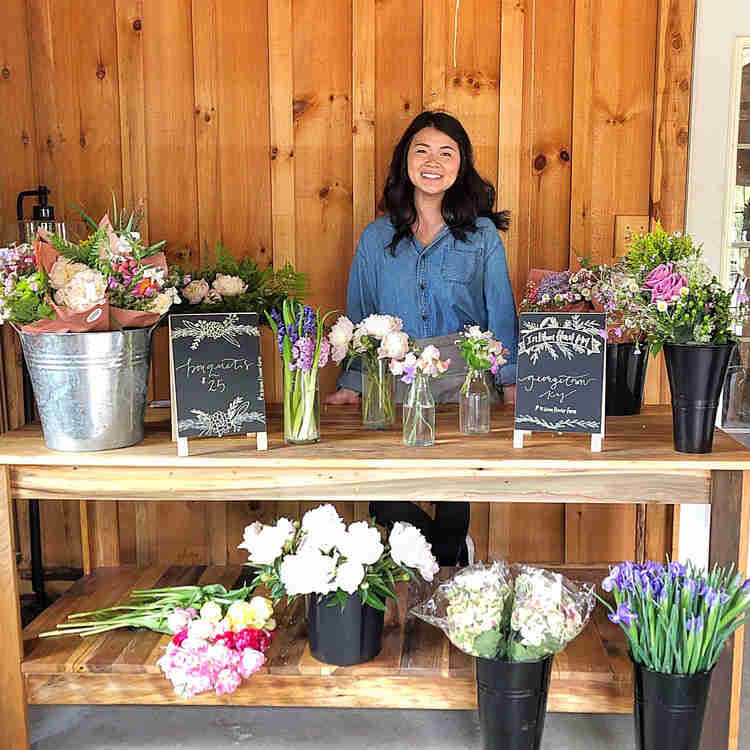 Becca lending a helping hand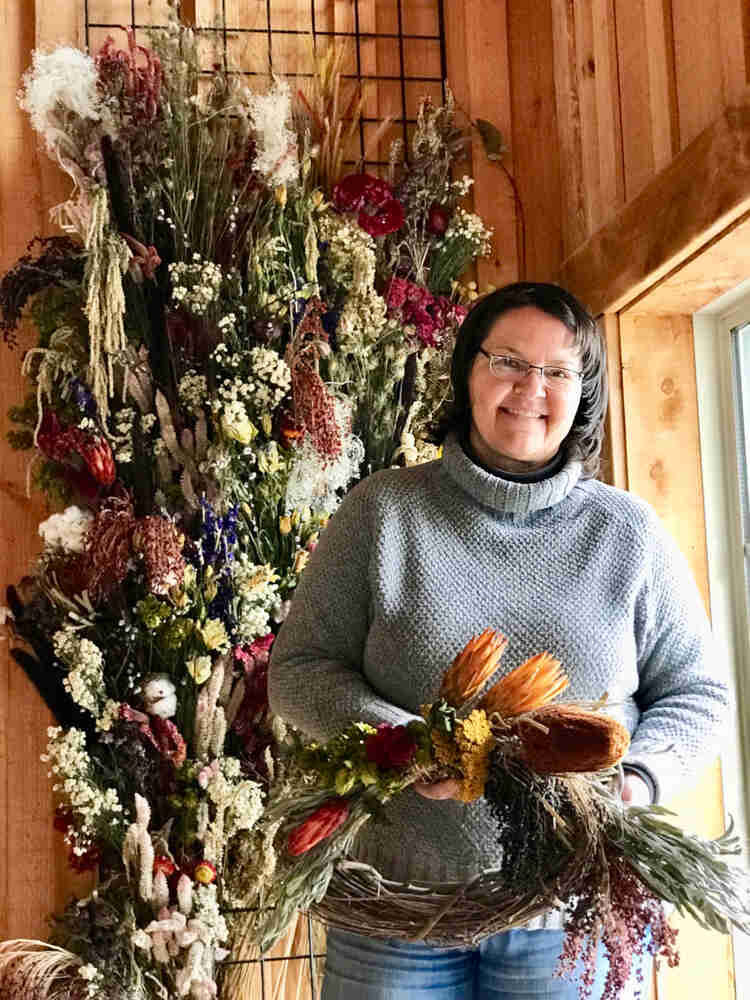 Off season is a perfect time to create dried floral wreaths as well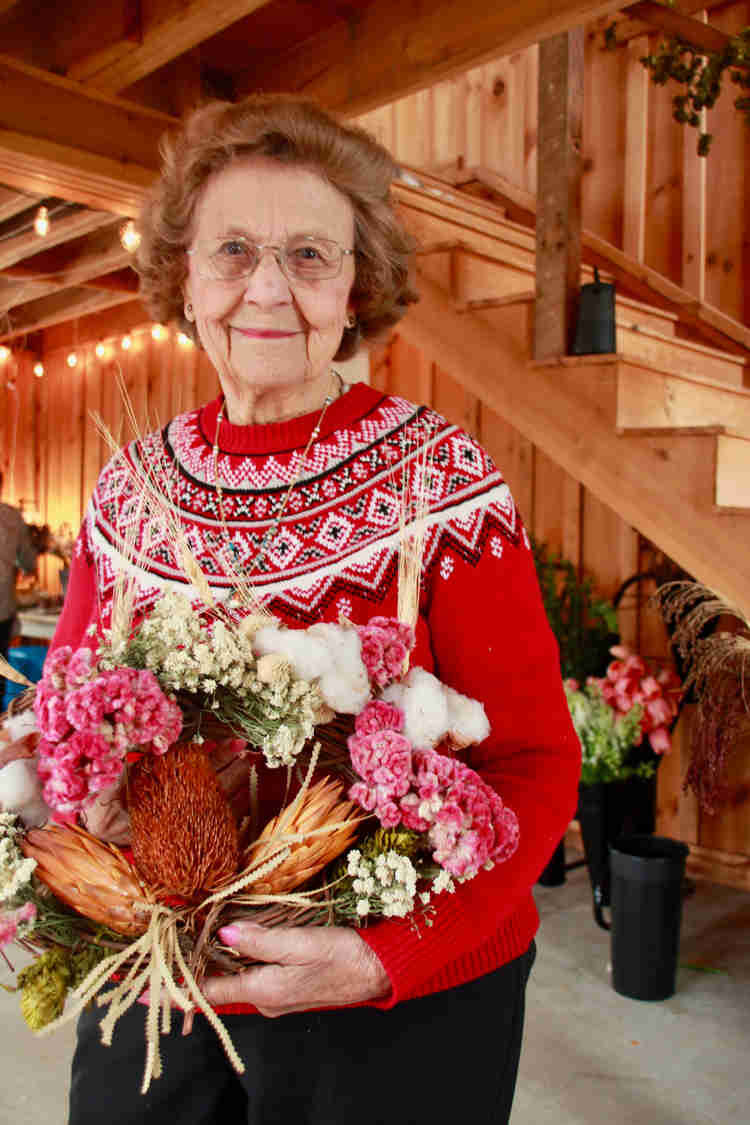 My mother with her dried arrangement
In Bloom Flower Farm offers an array a decorative options. A blushing bride may choose her colors for custom made arrangements. For the DIY bride, there are buckets of pretty posies from which to choose. Take advantage of this perfect opportunity for the family or the bridesmaids to get together and fashion displays for the happy occasion.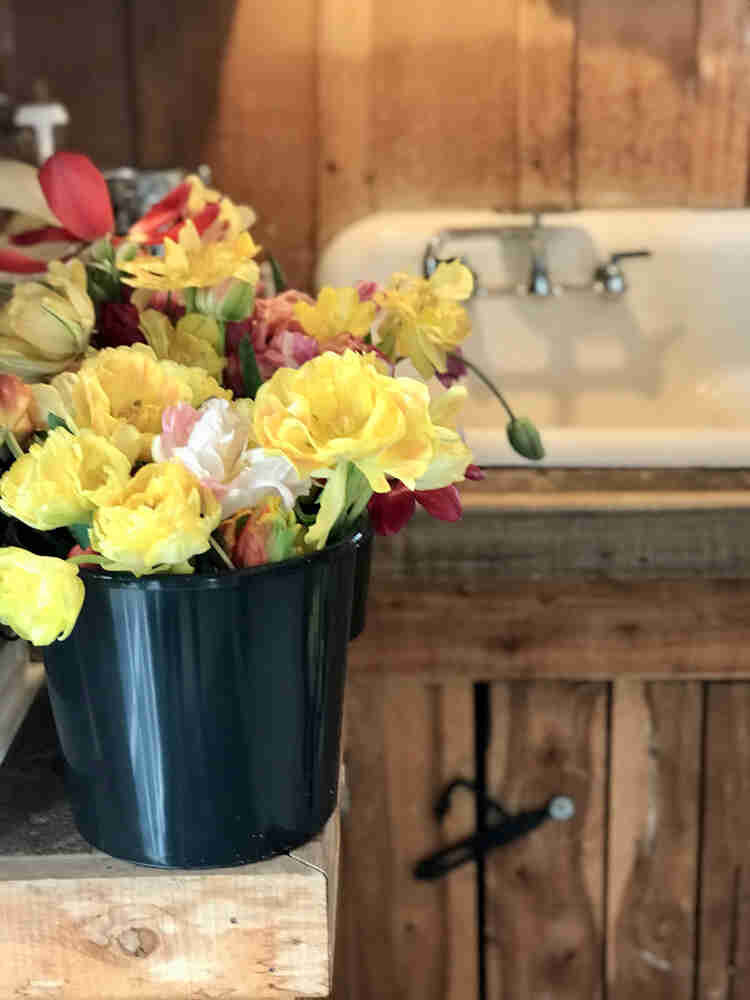 Photo by Debbie Graviss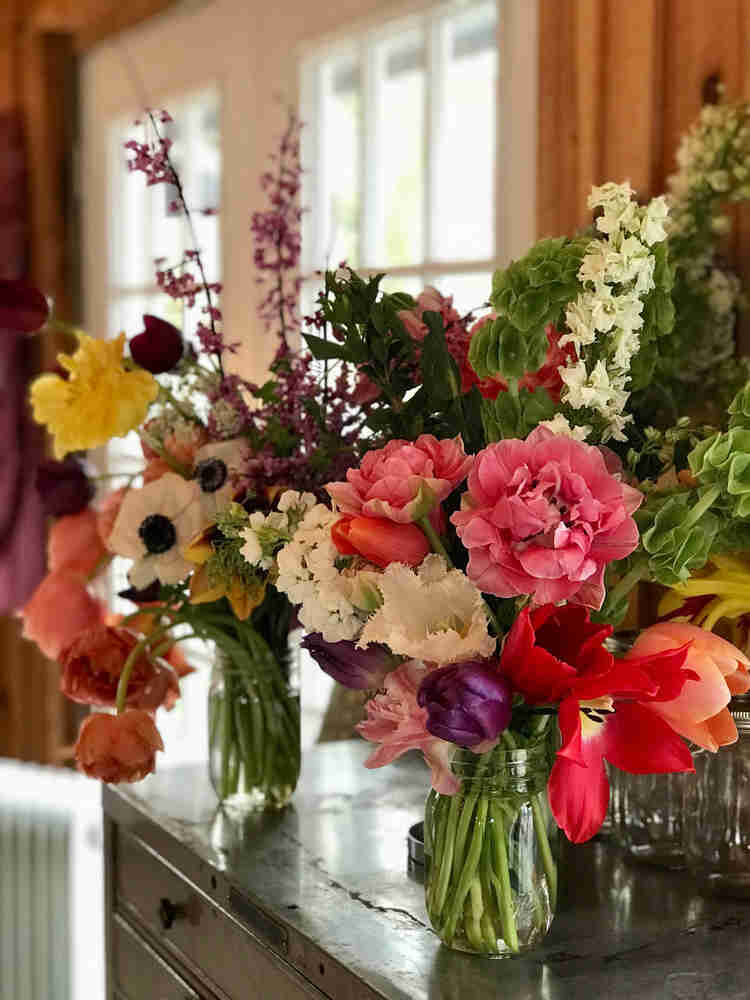 We filled our jars with wide varieties
I fell in love with the whimsical, blossoming crown, a radiant and natural accent for the bride's ensemble.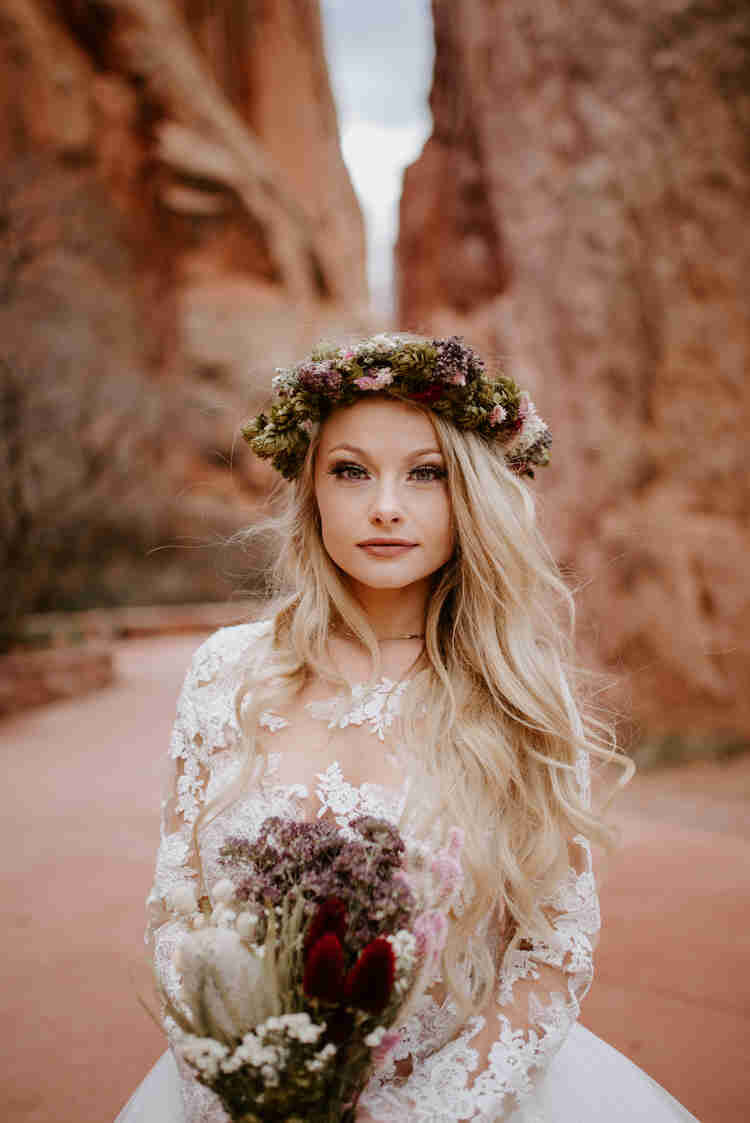 Photo credit Jenna Stevens Photography. Gown by Gretchen Reece Couture. Flowers by In Bloom Flower Farm.
Keep an eye on their
website
for additional ideas which are always "blooming". They have a charming flower cart for transport to parties and events and a children's garden is being considered. Fall visitors can create beautiful wreaths with dried flowers harvested from the summer's bounty. Check their calendar for the Saturdays and "pop-up" days they are open to the public beginning June 8th. They will return to the Horse Park for another
Vintage Market Days festival May 31st through June 2nd
.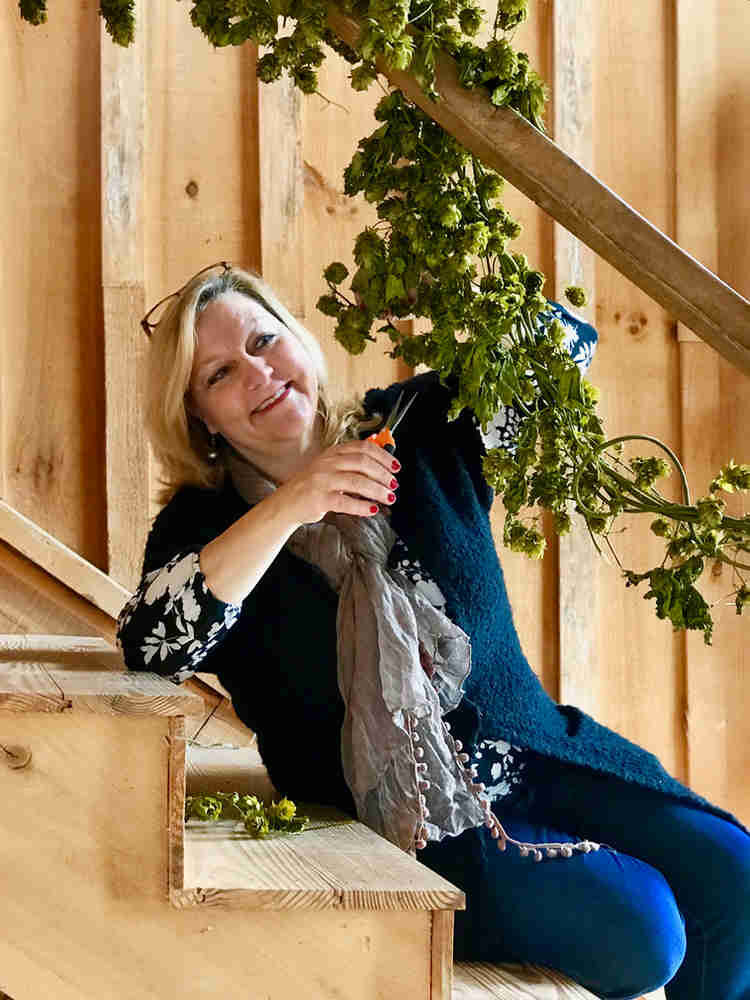 Plucking hops for my dried flower arrangement Photo by Debbie Graviss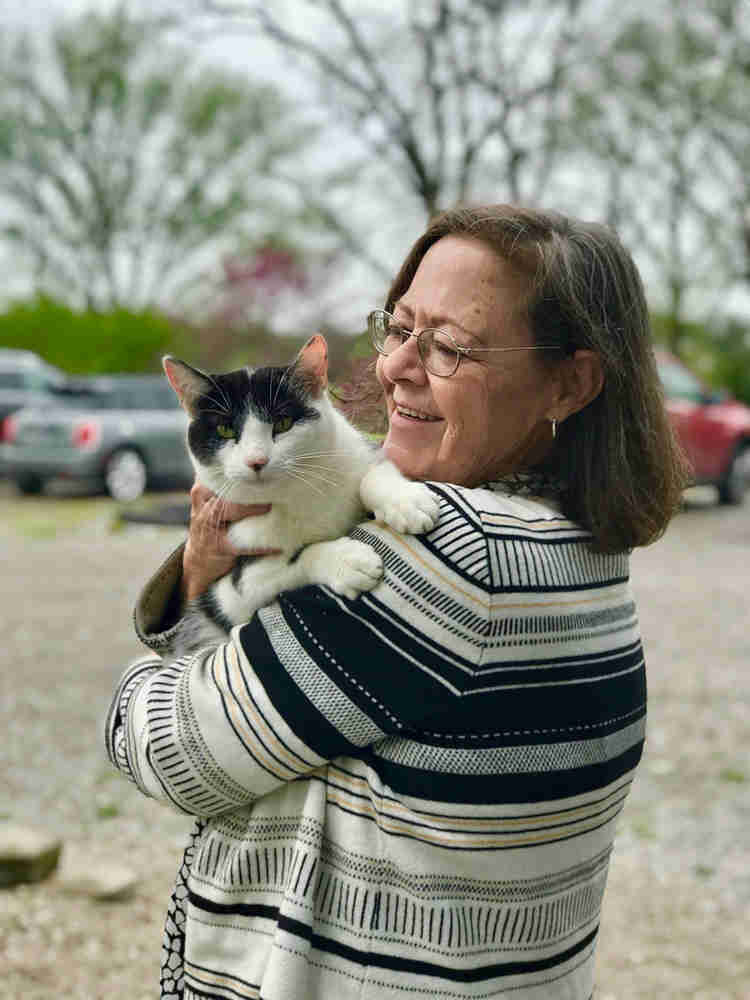 Pay In Bloom Flower Farm a visit for a marvelous experience. You will depart with more than elegant flowers. You'll carry home pure joy!
In Bloom Flower Farm
160 Soards Rd
Georgetown, KY 40324
859-361-0262
I met Carly of In Bloom Flower Farm as a fellow vendor. We were set up at Vintage Market Days held in the Kentucky Horse Park a year or so ago. Her little stall and flower cart were so quaint, it reminded me of the farmers markets I visited in Europe. My blog was just…