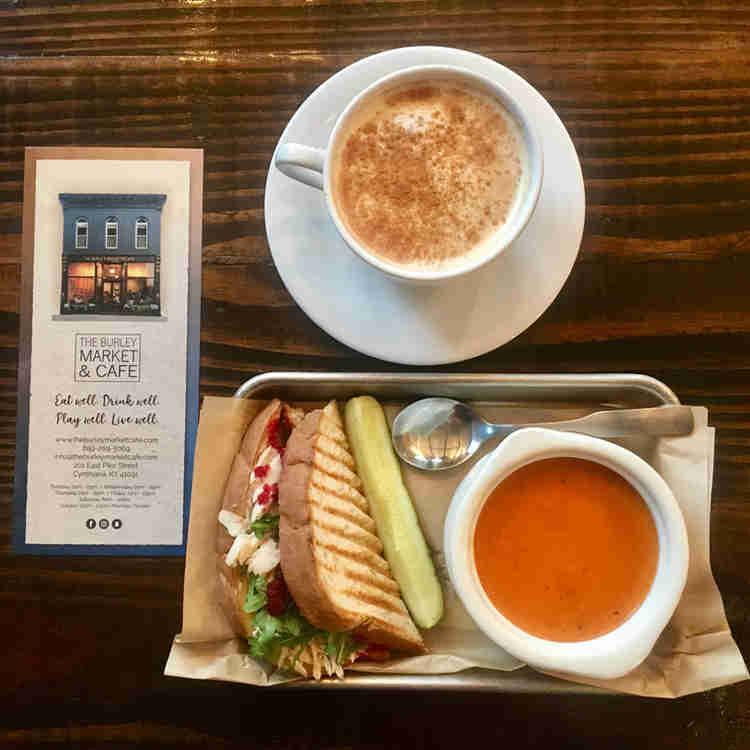 Discover Cynthiana, KY Part 1
by Marie

Posted on

February 14, 2020
A downtown revitalization trend has been emerging in the state the past few years and I couldn't be more thrilled! What does that mean for you as a Kentuckian? This movement suggests great weekend getaways and day trips that are not only new, fun and exciting but also budget friendly. So forget about those flight miles and discover more of what Kentucky has to offer! Cynthiana, KY is one such city that is embracing a new era.
*Family Friendly *Photos by @Bluegrass_Collaborative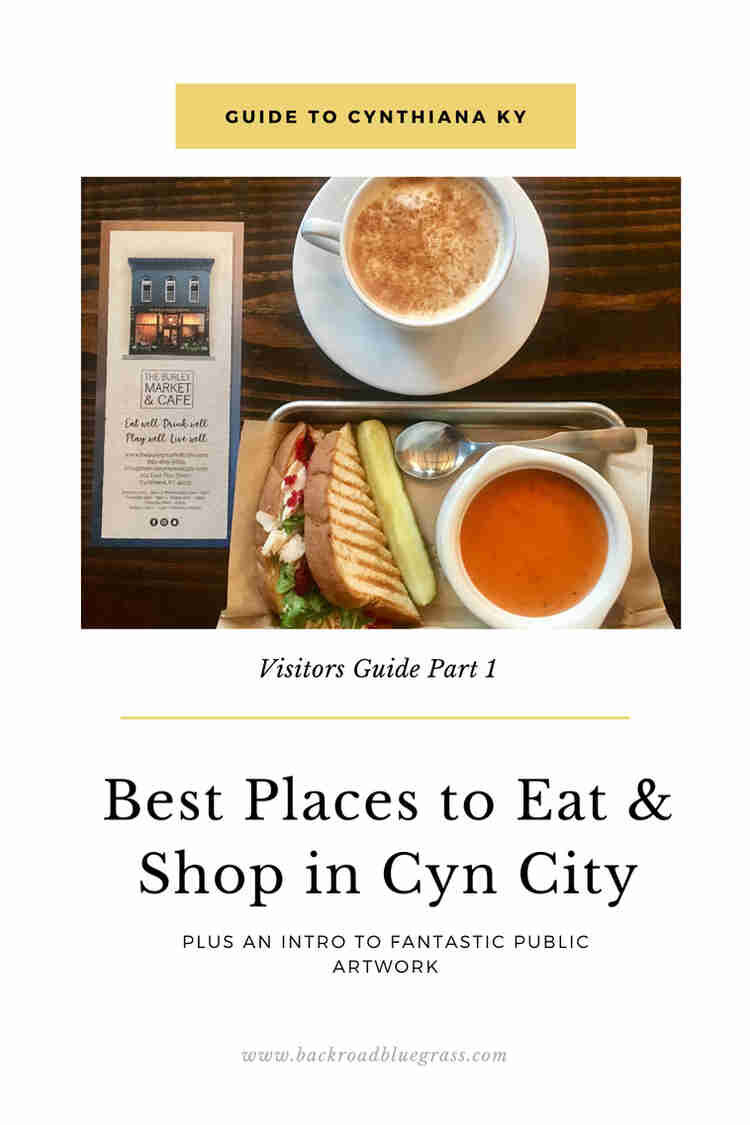 First, some quick facts. Cynthiana is located on the banks of the South Licking River. The town was established in 1793, within a year of Kentucky's own statehood. The county was founded by Colonel Benjamin Harrison and the city was built on the lands of Robert Harrison. According to the record, was named in honor of Harrison's daughters, Cynthia and Anna.The city is home to approximately 6,500 residents and is listed as a historic district in the National Register of Historic Places. Cynthiana has Kentucky's second-largest collection of buildings with mid-19th century, cast iron storefronts. Many of these examples of federal-style architecture have stood since the community's earliest years and are in the process of restoration.
I was lucky enough to meet the mayor, James Smith and he explained that Cynthiana suffered after the decline of tobacco revenue several years back. According to Mayor Smith, as late as five years ago the Rohs Opera House and Biancke's restaurant were the only two businesses open to the public downtown, aside from law, accountant and a few other offices. More on those two businesses later. Now the tide has turned and the proud city of Cynthiana is thriving with dynamite local restaurants, shops and artwork.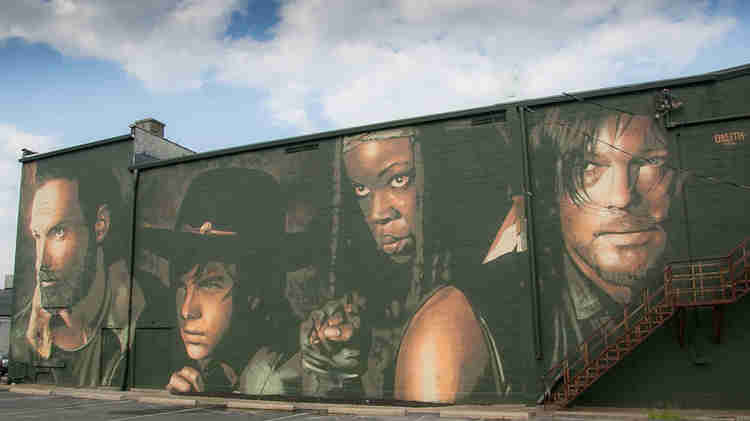 I would like to start with Inspired Designs, a lovely women's boutique owned by Stacey Ecklar. A fellow business owner referred to Stacey as the "Trail Blazer" of the Cynthiana, KY downtown revival. A busy mother, Stacey opened in May of 2016 in the hopes of affording herself and others an alternative to traveling to another city to purchase attractive apparel.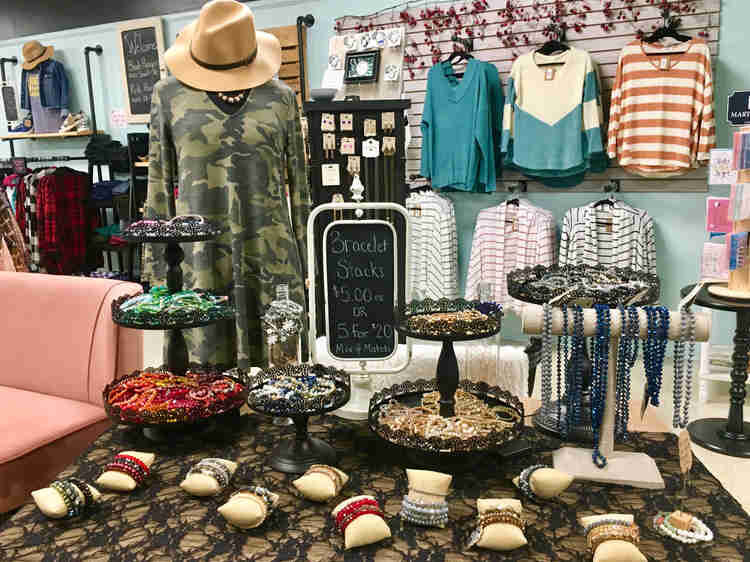 Today the shop has relocated to a larger space at 134 East Pike Street and provides women with wallet friendly, quality apparel and accessories. Huge, dried, floral arrangements catch your eye when you step through the entrance. These are creations of Lauren of Brownings Flower Truck. I always appreciate the results of a creative collaboration.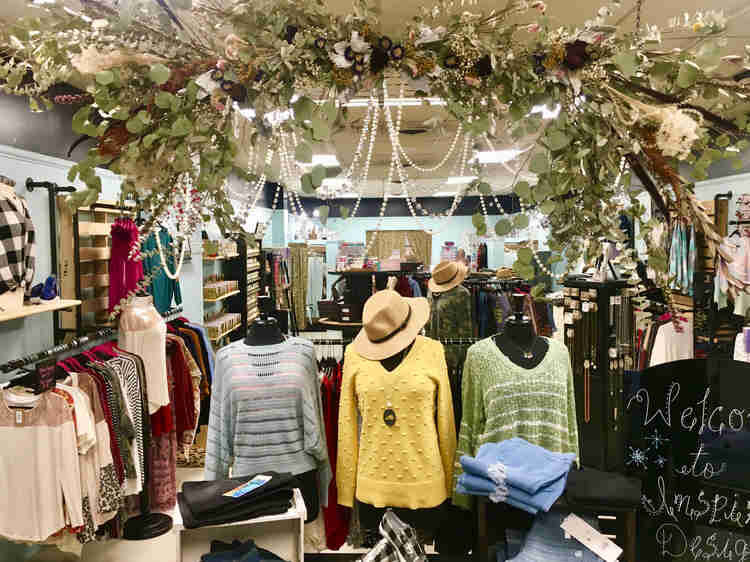 Inspired Designs Boutique carries hats, shoes, boots, clothing, accessories and some nice gift items. I loved their stacked and beaded bracelets. They offer snugly sweaters and super cute plaid Keds. They even have a Denim Bar with lots of styles from which to choose. Inspired Design carries Peepers brand eye wear which are terrific for those of us who spend several hours a day viewing electronic screens.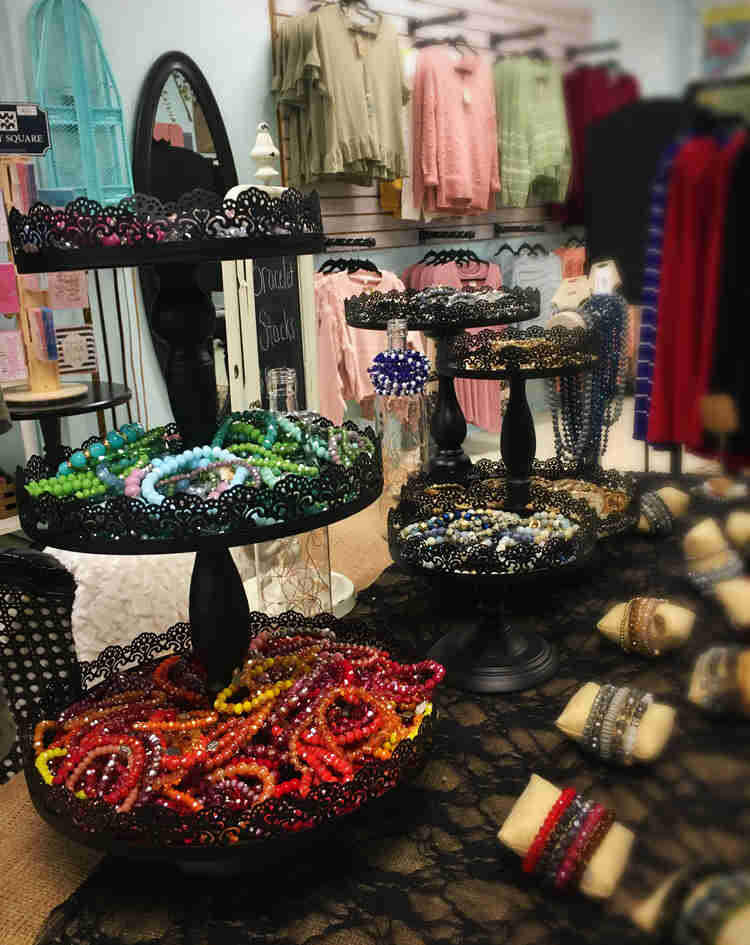 Meeting Stacey and her co-worker, Erin was a pleasure. The passion for their beloved town and business was contagious! The store was hopping as they addressed customers by name. They carry size small through 3X and offer free shipping with a minimum purchase. Be sure to stop by this captivating shop and pick up something stylish. They are open Tuesday – Friday, 10am to 6pm and Saturday 10am until 2pm.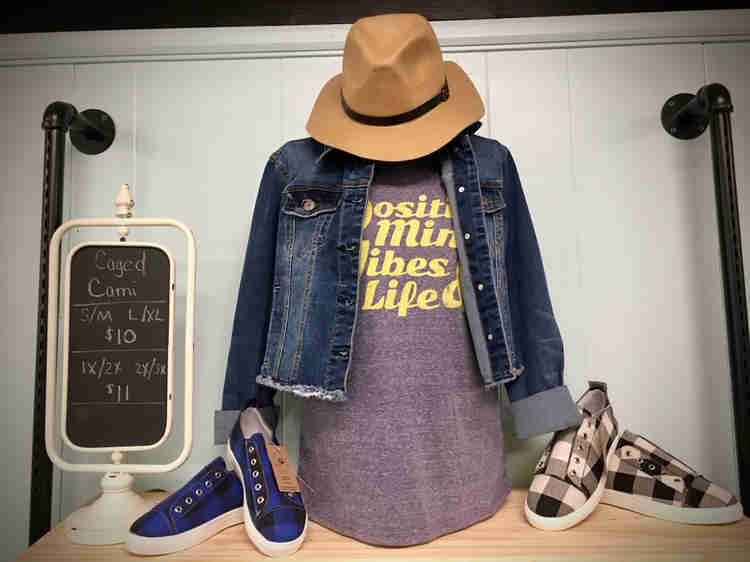 My next stop was a sweet, little shop across the street entitled Emerson Steel Boutique. New owner, Kaylee Henandez has done a great job of filling her store with love.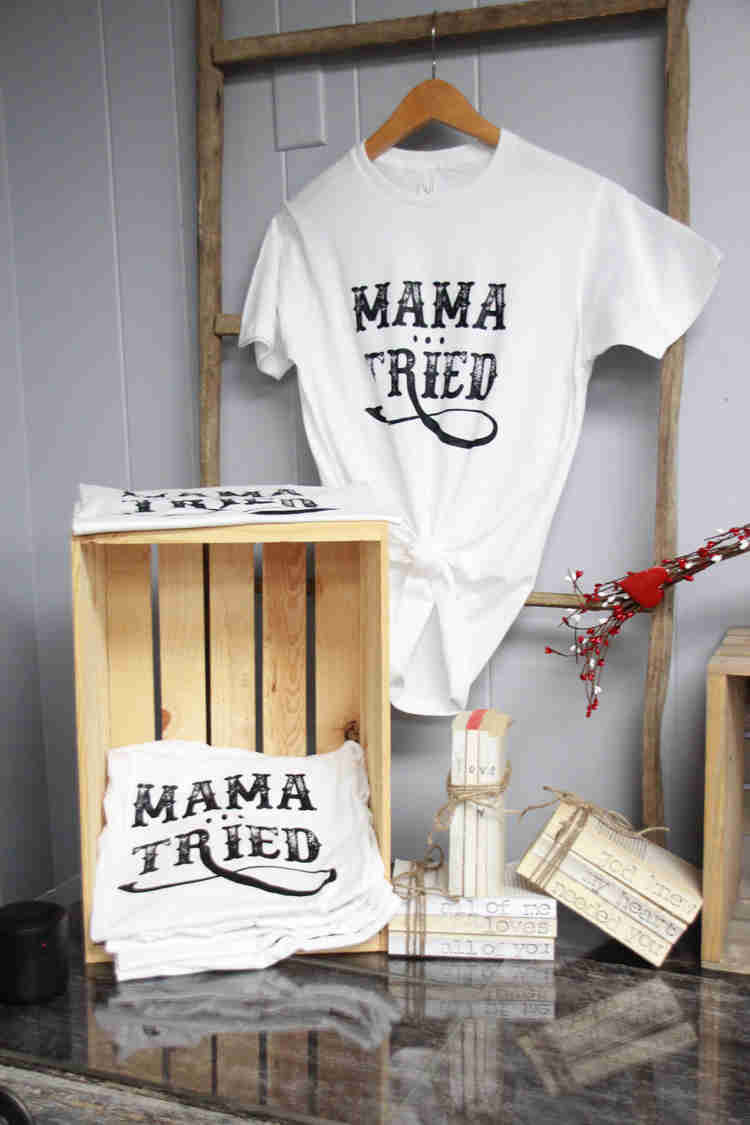 Her decor is deliberate and delightful. Colorful t-shirts hanging on the walls with great adages like, "Mamma Tried" and "Be the Light" captured my attention. The signage in the dressing room read, "Be your beautiful self", encouraging customers toward contentment.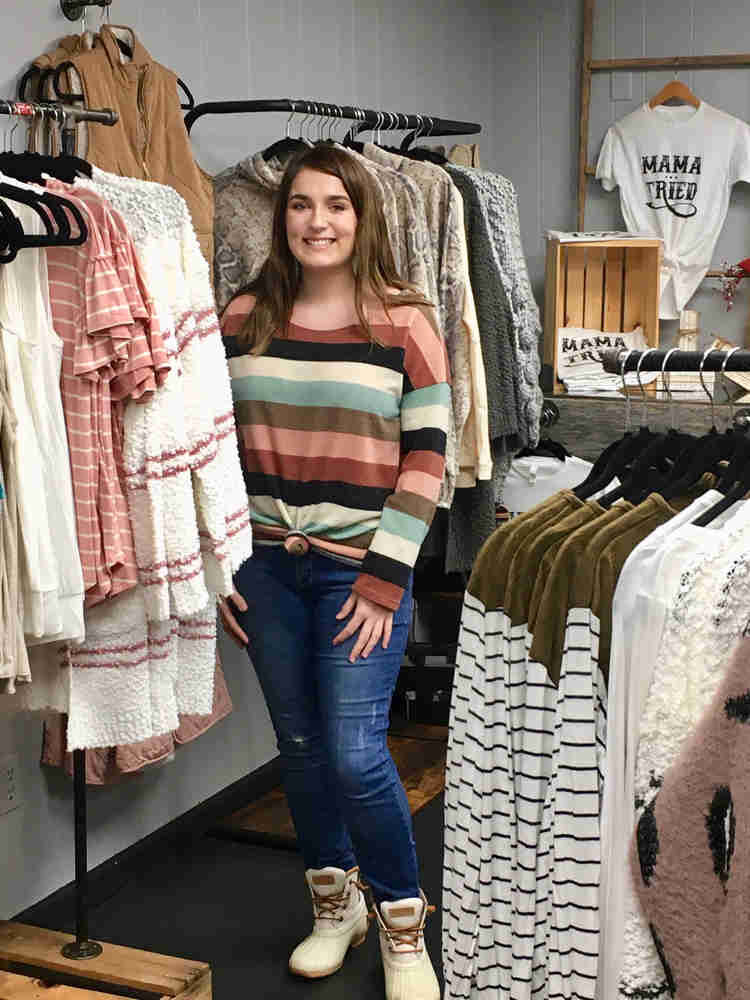 You'll find styled tops and bottoms along with appealing jewelry to accessorize your beautiful, new outfits.While I was there, a woman visited with a container to collect donations to help fund her autistic grandson's dream of owning a service dog. Kaylee cheered her with words of encouragement and agreed to keep the collector on the counter for customer contributions. For me, one of the most wonderful things about small towns is the willingness of locals to support one another.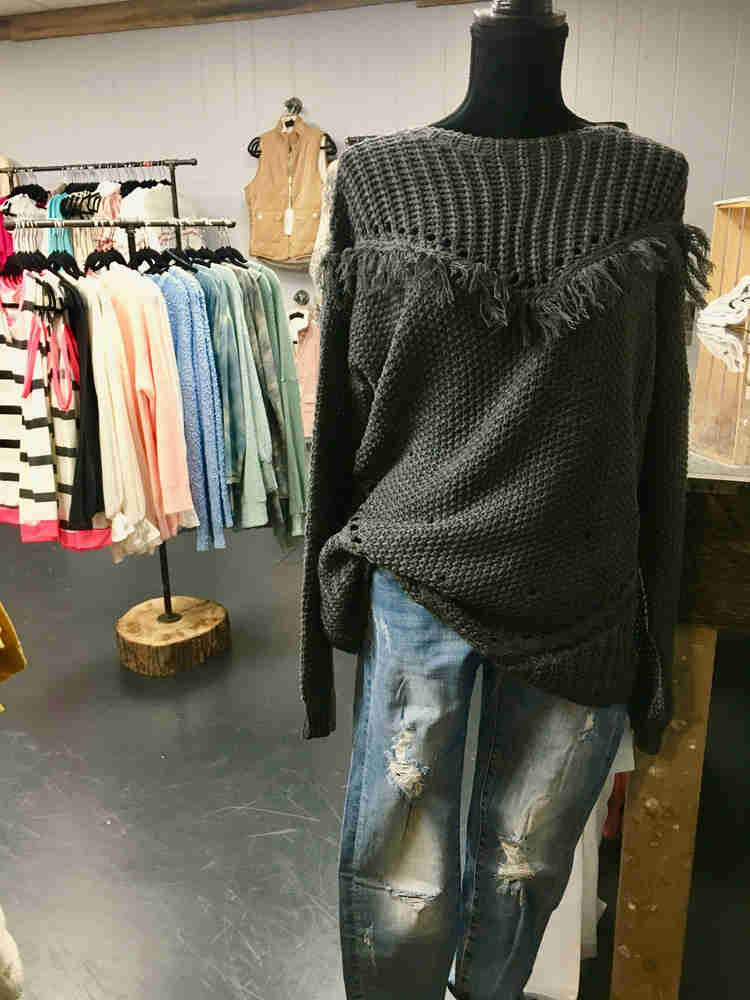 Emerson Steel is located at 135 East Pike Street. Hours are 11am to 6pm, Wednesday through Friday and 10am to 4pm on Saturday. Drop in and tell 'em I sent you!
All that shopping put me in the mood for a caffeine boost and I headed straight to The Main Cup. This nonprofit coffee shop does so much good inside and outside of their walls. With each purchase, part of your money goes to Living Waters for the World which is a clean water initiative that assists impoverished communities establish and preserve pure sources for their inhabitants. The Cup also helps local schools, nursing homes and animal shelters.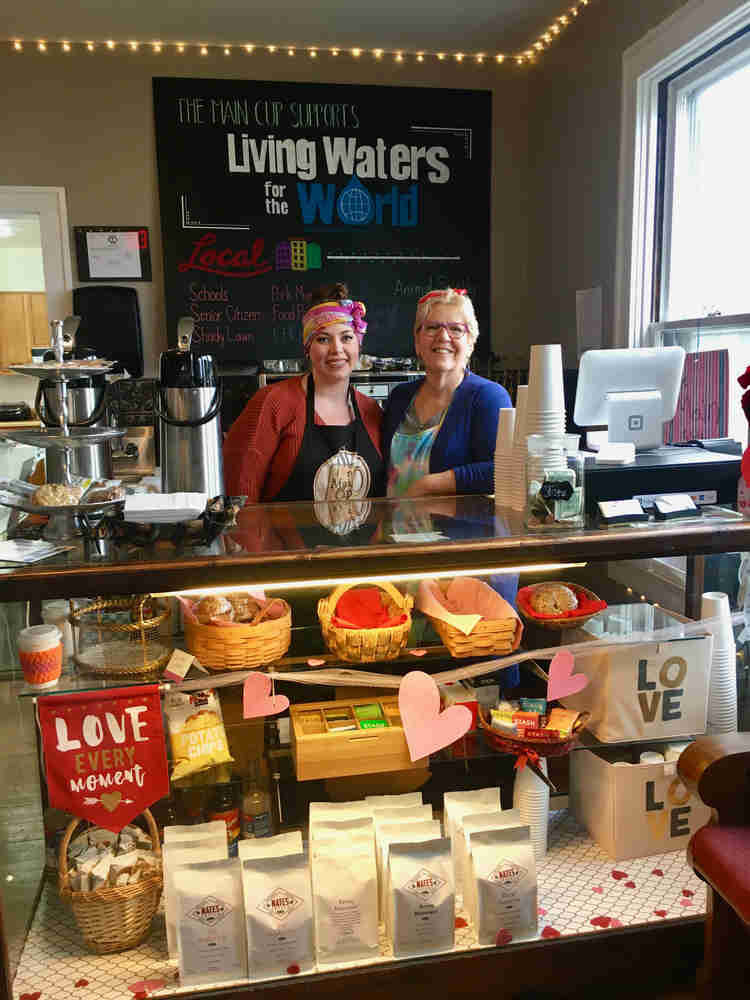 The Main Cup resides in a charming, converted home. With comfy seating in every room, this cafe is perfect for relaxing with a book or chatting with friends. Artwork by Wylie Caudill.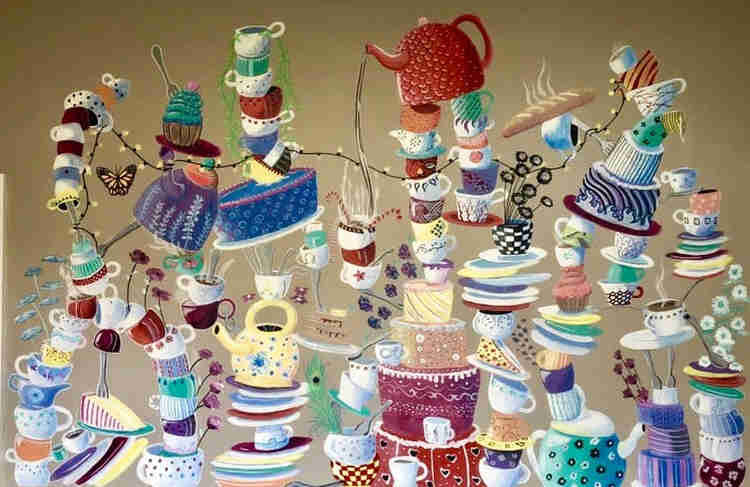 They brew delicious Kentucky Proud Nate's Coffee.This shop is more than just coffee. They have an appetizing lunch menu with tasty, homemade soups, hot sandwiches, savory chicken salad, pimento cheese and tempting baked goods.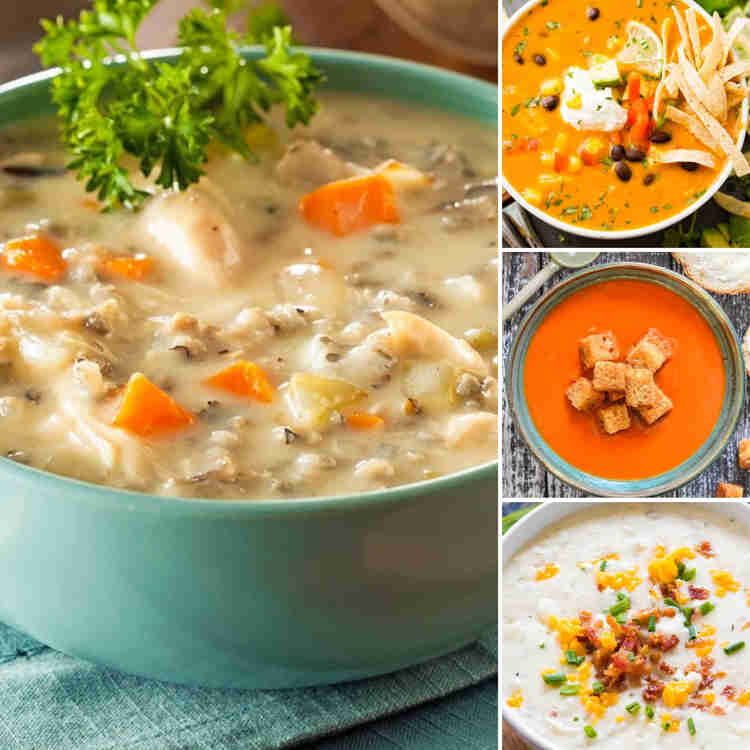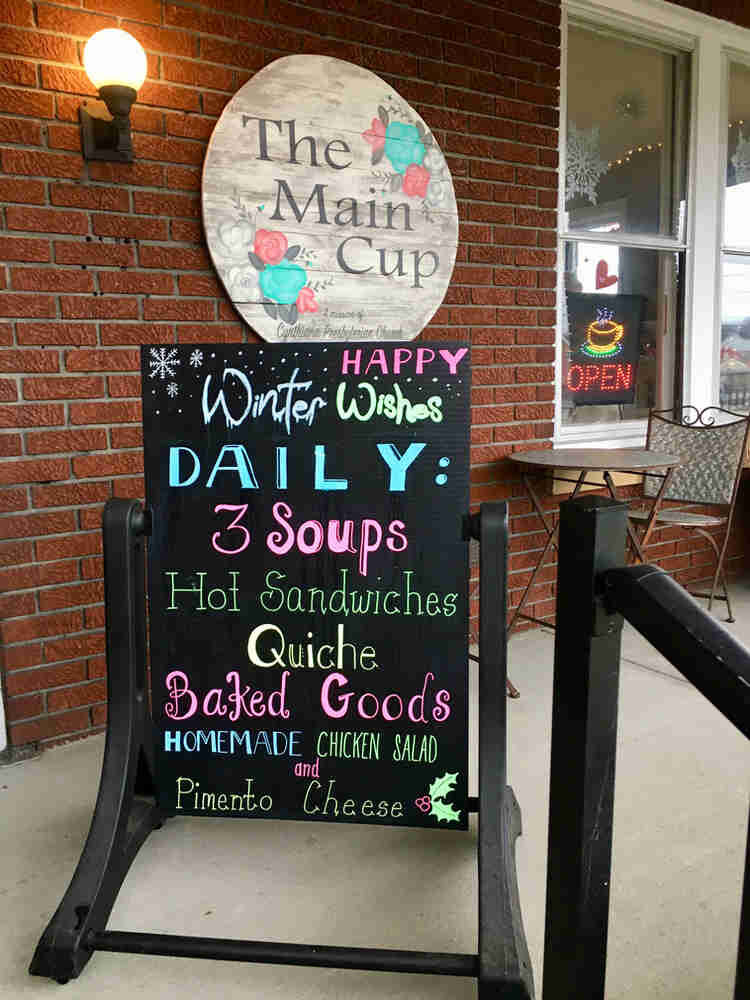 When you visit Cynthiana you must sample some of the great eats! There are several excellent locales in the downtown area. Let's start with the oldest restaurant for many miles, the aforementioned Biancke's. Established in 1894, Biancke's dwells at 102 South Main Street. Serving home-style comfort food, this charming restaurant has been in business over 125 years!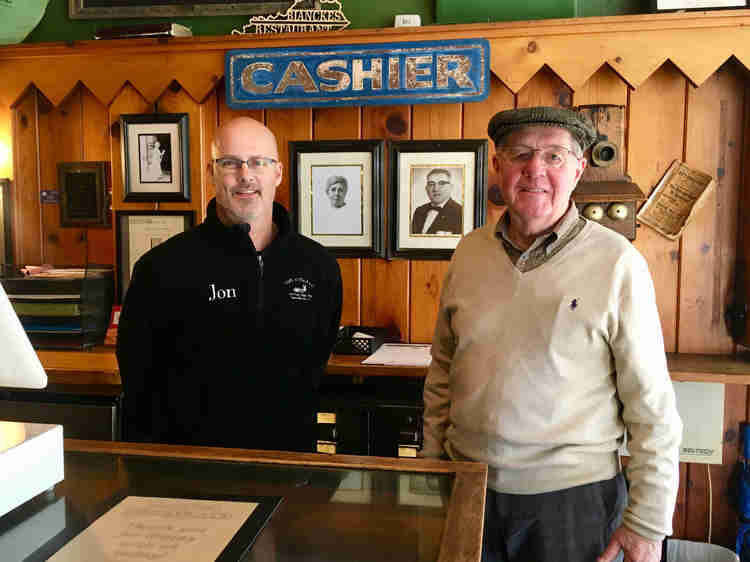 Biancke's is steeped in rich Cynthiana history. Upon entering you will glimpse photos behind the register of the different owners over the years, some of whom lived above the restaurant on the second floor. The walls are lined with Cynthiana High School graduation class photos including alumni Joe B. Hall, who is also honored with a downtown mural.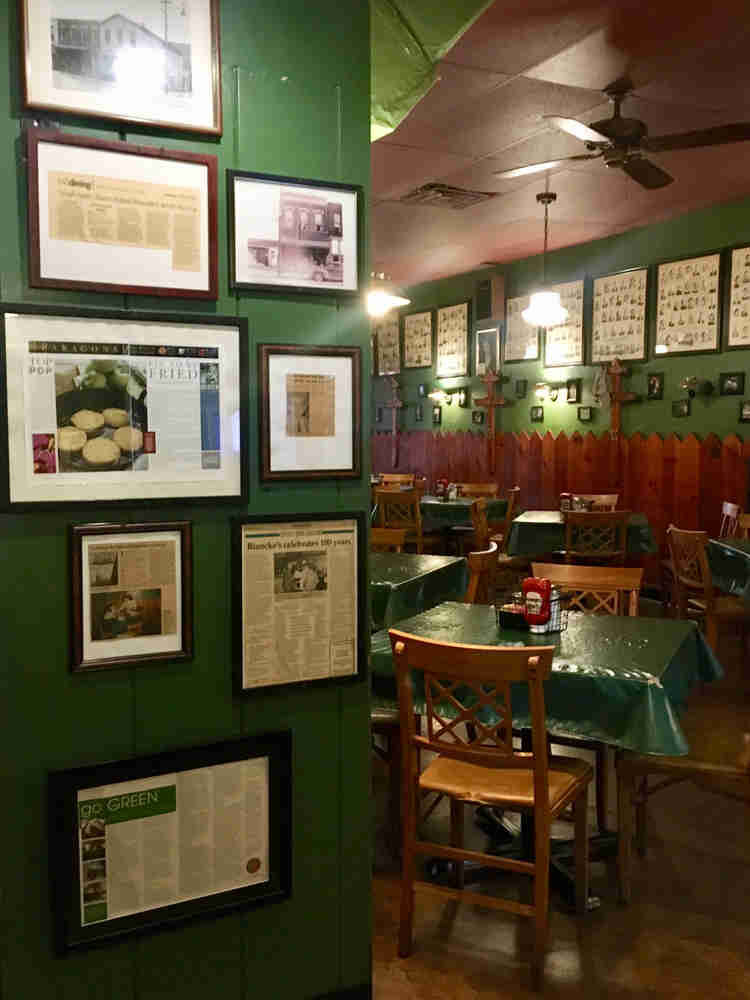 On the day I visited, I happened upon one of the former owners. He was fondly detailing his recollections as a child when the ownership had been passed to his father together with misty memories of his grand parents' role in running the business. The Biancke tradition is so strong in Cynthiana that someone has always stepped up to take over even when family members couldn't manage. Most recently reins have changed hands to Jon and Kim Gruchow, who (perhaps not coincidentally) also own the oldest restaurant in Georgetown, Fava's. Learn more about that connection here in my blog featuring Georgetown restaurants.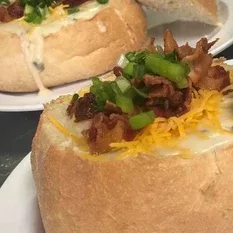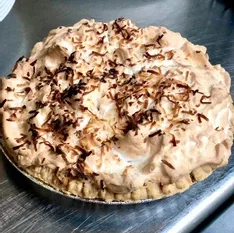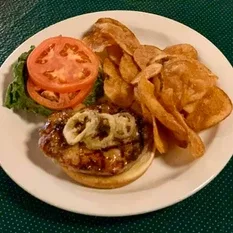 In recent years Biancke has expanded with the Station at Biancke's. This cozy bar boasts live music, karaoke, yummy food and refreshing drinks.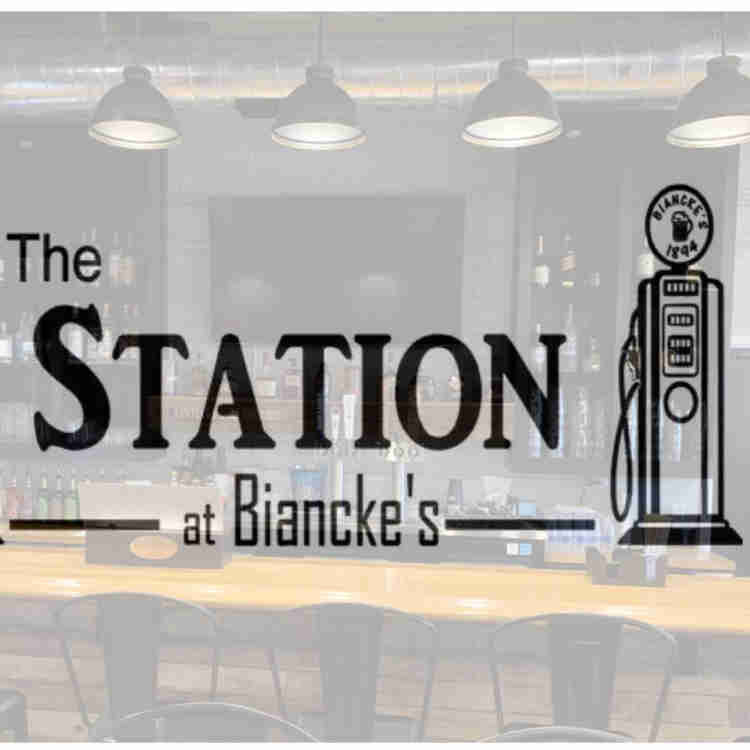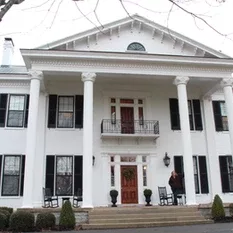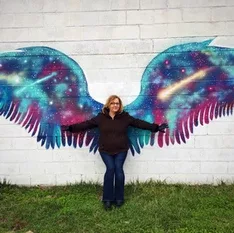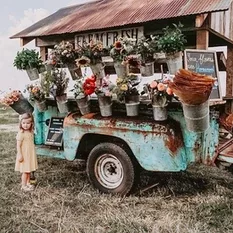 To Cynthiana from:
Lexington- 28 miles
Georgetown- 22 miles
Covington- 57 miles
Louisville- 93 miles
A downtown revitalization trend has been emerging in the state the past few years and I couldn't be more thrilled! What does that mean for you as a Kentuckian? This movement suggests great weekend getaways and day trips that are not only new, fun and exciting but also budget friendly. So forget about those flight…