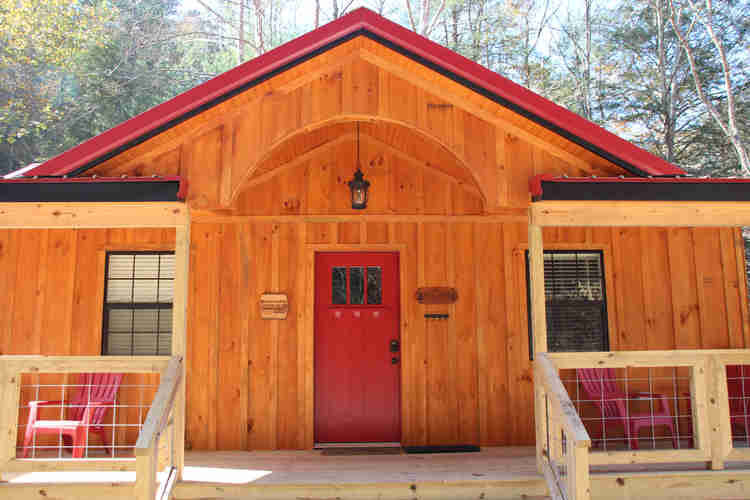 Stay Over at Red River Gorge
by Marie

Posted on

December 29, 2019
For Kentuckians in the know who enjoy camping, hiking and climbing, the Red River Gorge is a prime destination. I'm pleased to have partnered with Stay Over Now, a cabin management business in the area that owns 18 properties and counting. They offer little cozies like the Soul Sister that sleeps four up to the Big Boulder that houses ten. Amenities vary widely. Guests may select cabins with seclusion, a welcoming fireplace, back door trails, hot tubs, fire pits, hammocks, washer/dryer, pool and foosball tables and more. Check out their selection of cabins.
I chose the Soul Sister and arrived at this sweet, little bungalow on a Saturday afternoon. It is a brand new build for Stay Over Now located around the corner from the Red River Rockhouse. I appreciate how interactive this company is with its devotees. In fact, the Soul Sister was named by a follower as part of a contest for a free night's stay!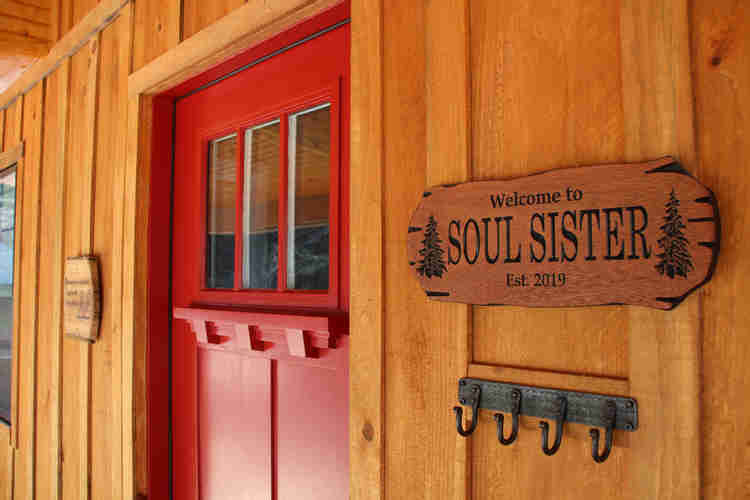 Built of natural lumber and a red roof, Soul Sister's exterior is lovely and inviting. Well appointed with hikers and climbers in mind, there were spaces to hang coats and place muddy boots outside the door.
The heat was preset for comfort, toasted by a gas fireplace encased in an attractive, stone facade. The interior was pleasantly decorated with rustic shelving in the kitchen and nicely tailored furniture.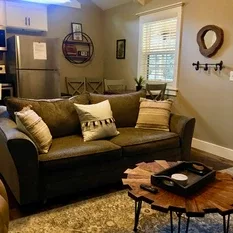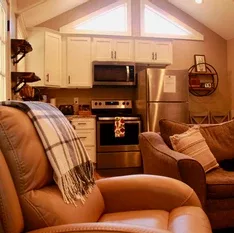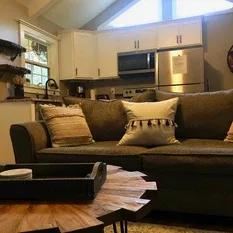 One of my favorite pieces was a lovely coffee table crafted from beautifully grained, wooden boards. Cushions, pillows and warm, fuzzy blankets were provided for evenings lounging on the couch. The comfortable Lazy Boy was a big hit as well! I enjoyed the tranquil view, sipping a cocktail.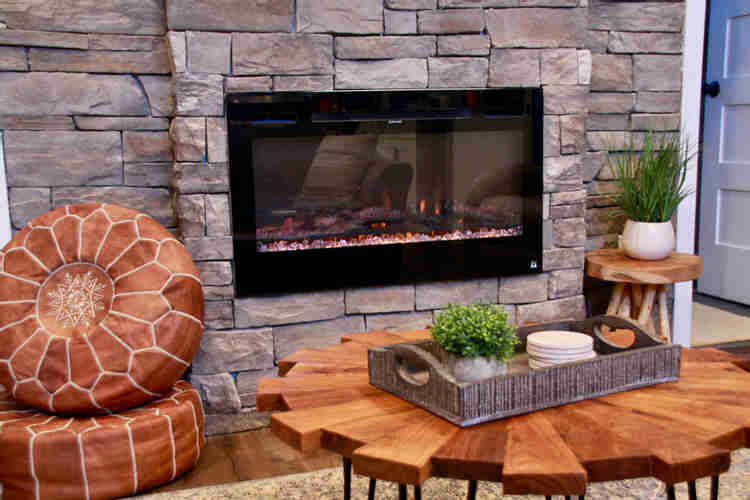 The kitchen came complete with a coffee maker, microwave, full-sized oven, stove and refrigerator with top freezer and a dish washer. Spices and utensils were provided for the home cook. Meals can be served at the table which folds out to accommodate more diners and there's a barbecue for charcoal grilling. 

On a nice day refreshments can be savored on the back porch overlooking a meandering creek. Guests can spend leisurely evenings by a crackling fire, relishing the gentle murmur of water flowing nearby.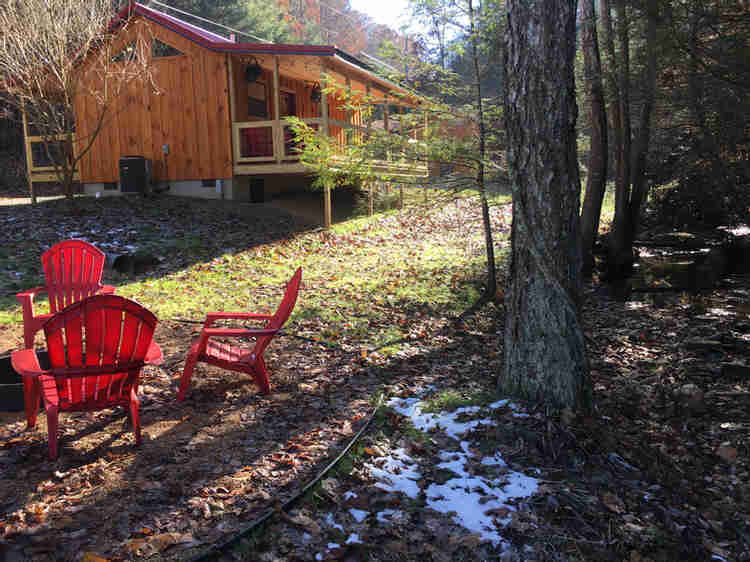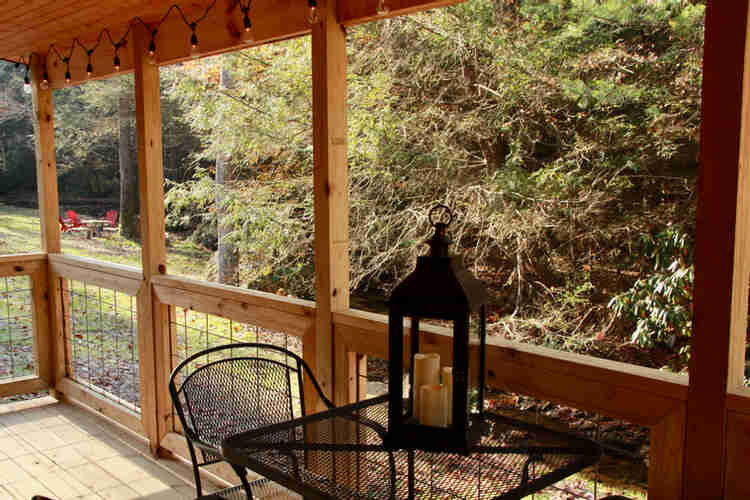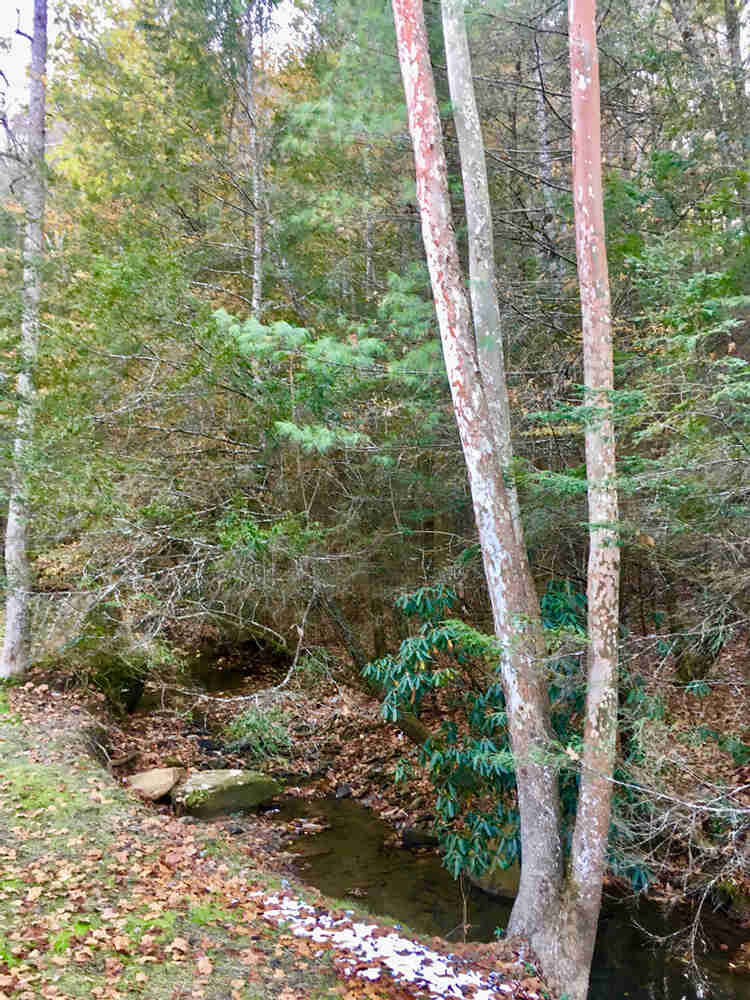 Facing east to greet the rising sun the bedroom had a queen-size bed with soft linens, a plethora of pillows and extra blankets.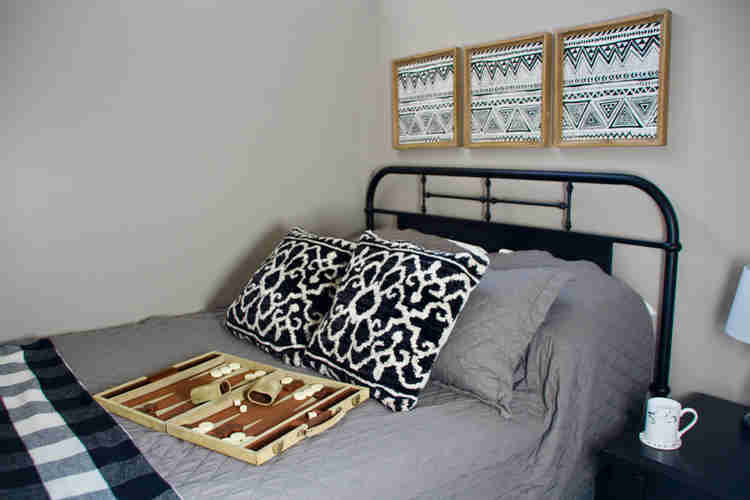 The bath was attractively decorated in black and white subway tiles with industrial wooden and pipe shelving. Plenty of towels were on hand as needed.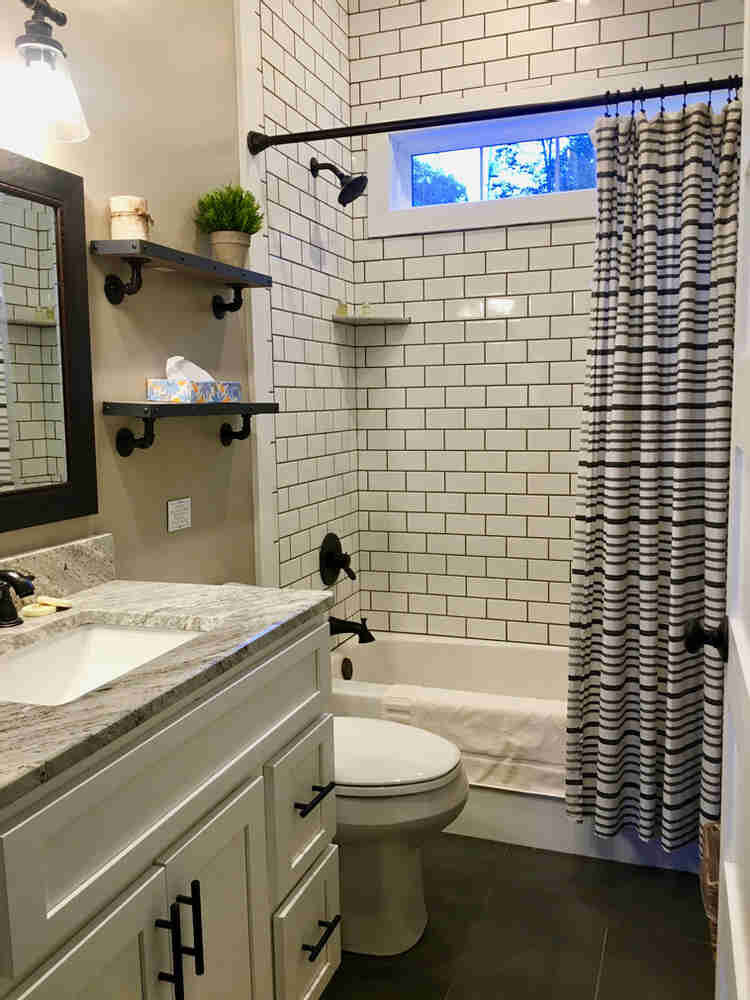 There were delicious dining options within just a few miles. As I mentioned, directly next door to the cabin was the Red River Rockhouse where I enjoyed scrumptious, grass-fed beef tacos for lunch. Their café is bright and open featuring books and works by Kentucky artists such as Meadow House Studios and John W Snell Photography.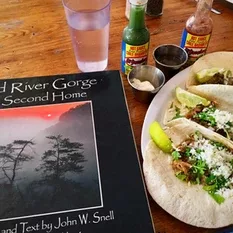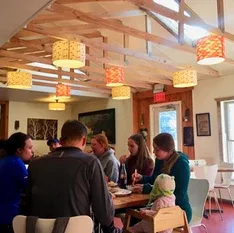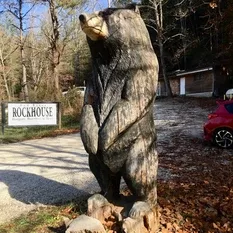 A local watering hole I recommend is the hugely popular Miquel's Pizza. It's a climbers' haven and an ideal place to gather. Miquel's serves delicious salads, sandwiches and pizza by the pie or slice. Upon entering you can take a slip of paper and choose toppings to customize a mouthwatering pizza. Dining indoors and out, Miquel's is a must visit!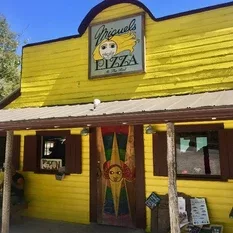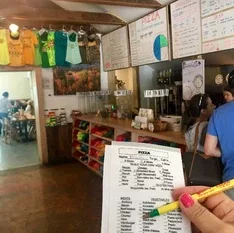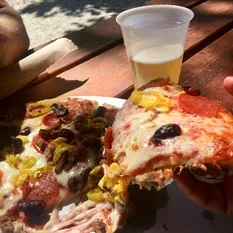 The Sky Bridge is another of my choice stops while visiting the Gorge. Their cabin feel is large yet snug. Arrive on a weekend and you may catch a live band. Their food is quite tasty. I ordered a quesadilla which arrived hot, cheesy and packed with so much chicken I couldn't finish! The live music was entertaining and they offer a full bar, darts and indoor/outdoor seating.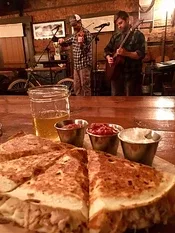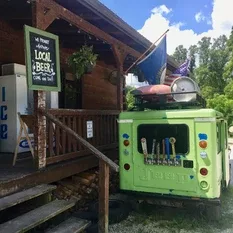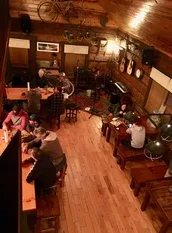 Hop's Fork is close by which boasts quality beers and good food. With outdoor seating only Hop's Fork is great for winding down after a day of exploring.
Natural Bridge is also a grand objective while in the area. You can read more about this fascinating state attraction in my Kentucky Culinary Trail – Natural Bridge blog.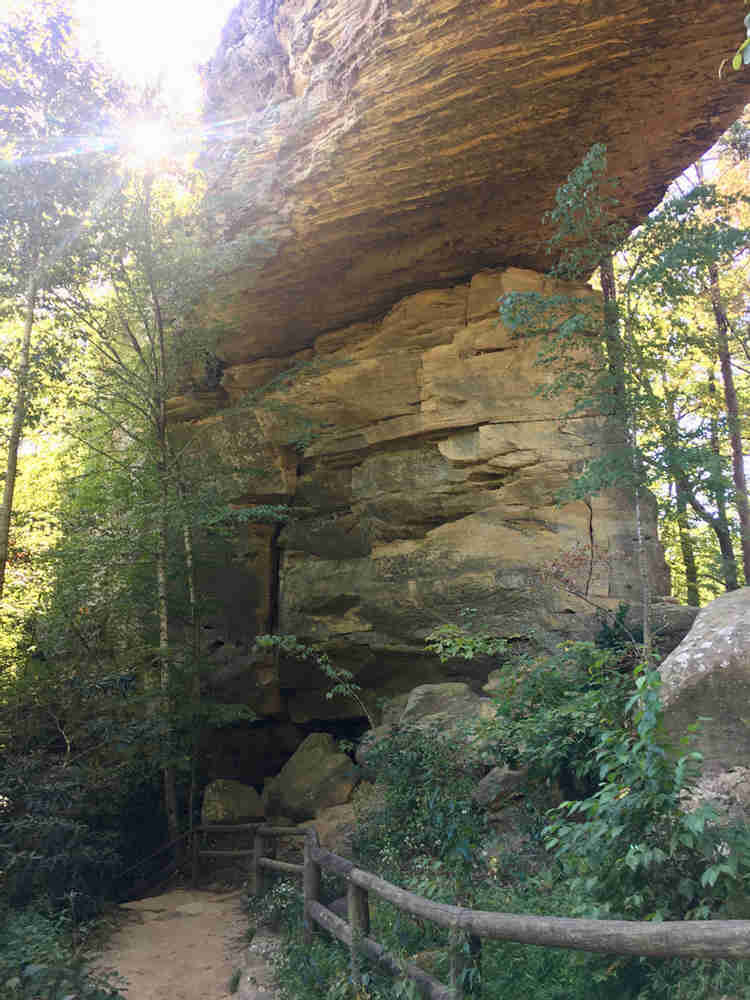 There are many footpaths to explore in the Gorge, ranging from easy to difficult. Following are the marked trails from which you can choose:
Gray's Arch (4.0 miles – easy) Auxier Ridge & Courthouse Rock (5.0 miles- moderate) Natural Bridge & Laurel Ridge Trail (3.0 miles – easy) Silvermine Arch & Hidden Arch (5.1 miles – moderate) Chimney Top Rock, Princess Arch, and Half Moon Arch (1.8 miles – easy)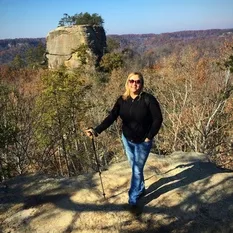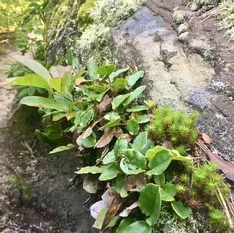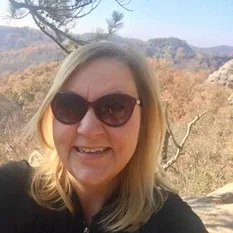 Please be safe and considerate by following these "Leave No Trace" guidelines.
For more activities while at the Gorge, click here- Things To Do – StayOver Management, LLC
Lexington- 60 miles
Georgetown- 70 miles
Covington- 135 miles
Louisville- 132 miles
For Kentuckians in the know who enjoy camping, hiking and climbing, the Red River Gorge is a prime destination. I'm pleased to have partnered with Stay Over Now, a cabin management business in the area that owns 18 properties and counting. They offer little cozies like the Soul Sister that sleeps four up to the Big Boulder…