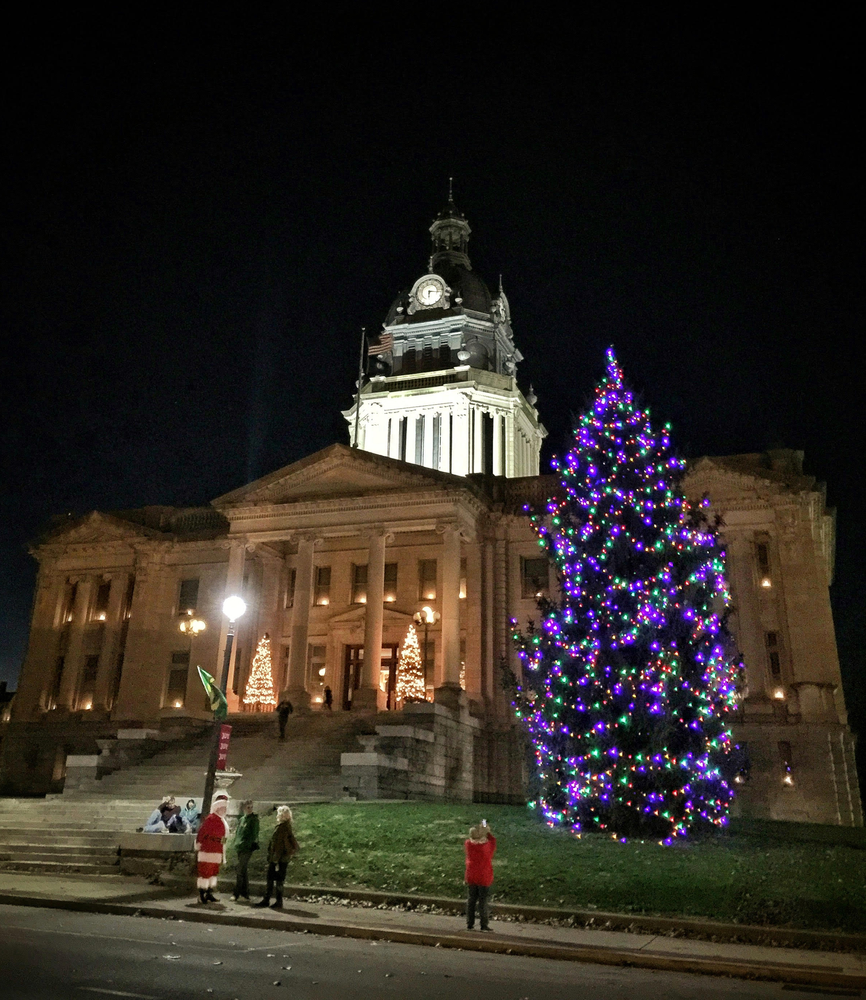 Fall in Love With Paris
by Marie

Posted on

November 30, 2020
When planning your visit to Paris, consider staying at the Fairfield Farm Cottage. Spending time in this historic cottage will make you fall in love with Paris.
There is deep history behind the quaint stone cottage that serves as the Fairfield Farm Cottage Bed & Breakfast. As current and longtime owner Mary Clay explains, the cottage actually sits along a buffalo trail that the Shawnee named Alanant-o-Wamiowee. And centuries before the arrival of Native Americans to the area, bison created this trail. It later became the site of Martin's Station, named after the intrepid explorer, John Martin, who settled there in 1775. Five years later the second-to-last battle of the American Revolutionary War was fought at the site.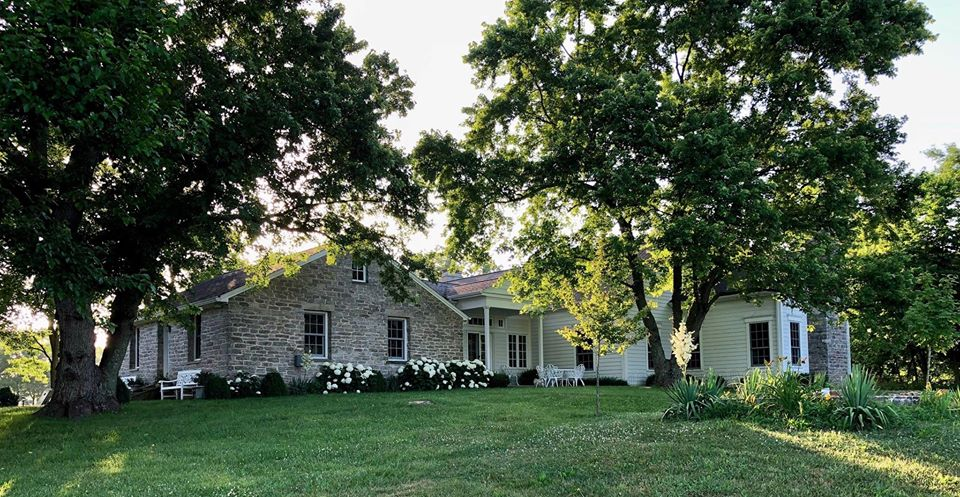 In 1783, James Garrard arrived in Kentucky, settling along Stoner Creek at this spot that he named "Fairfield." He later became Kentucky's second governor. Owner Mary Clay relates that her great-grandfather, Col. Ezekiel F. Clay, bought Fairfield in 1867 when he returned to Kentucky following the Civil War. Col. Clay became known for breeding prized cattle and racehorses. He named his farm Runnymede and partnered with his brother-in-law, Col. Catesby Woodford of Raceland Farm, to breed champion racehorses. In 1924, the land was inherited by Mary's grandmother and her brother; they split the farm, and Mary's grandmother received the original Fairfield acreage.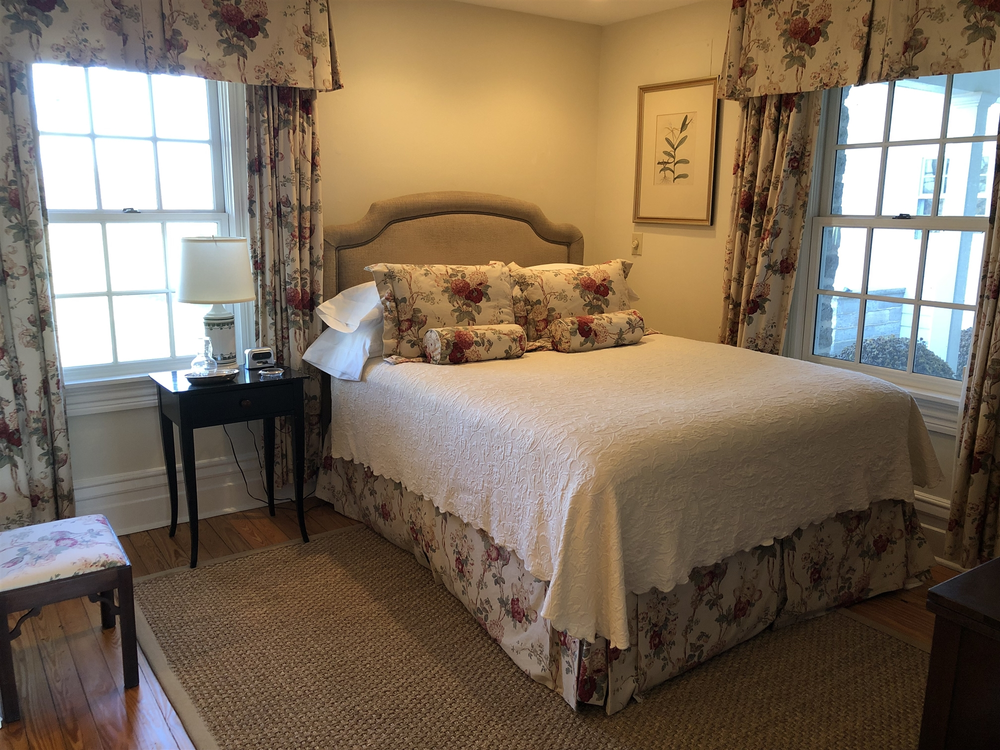 Fast forward almost 100 years and owner Mary Clay grew the cottage to become a Bed & Breakfast by adding a large home built to be historically accurate for the earlier period. The stone cottage itself is a cozy 900 sq. ft. four-room home with two bedrooms, bath, kitchen and library.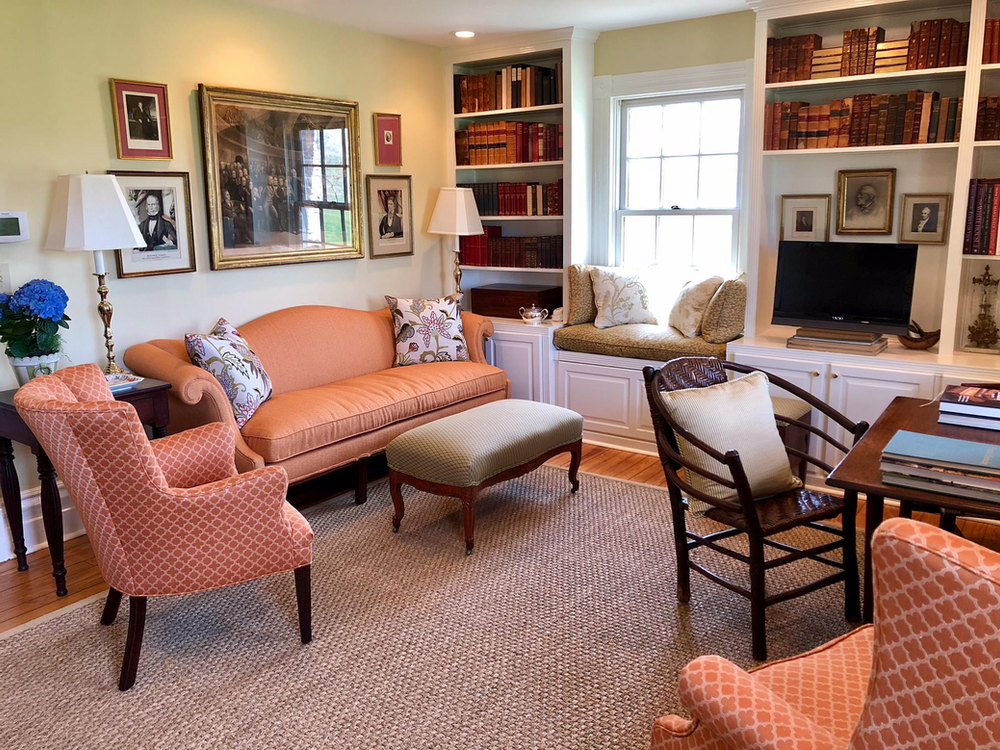 Mary prides herself on treating her guests like family with no set check in/checkout time if the space is not otherwise spoken for. She offers an extensive country breakfast menu from which participants can pick and choose anything they like as well as enjoying their meal at the cottage or on one of the scenic porches.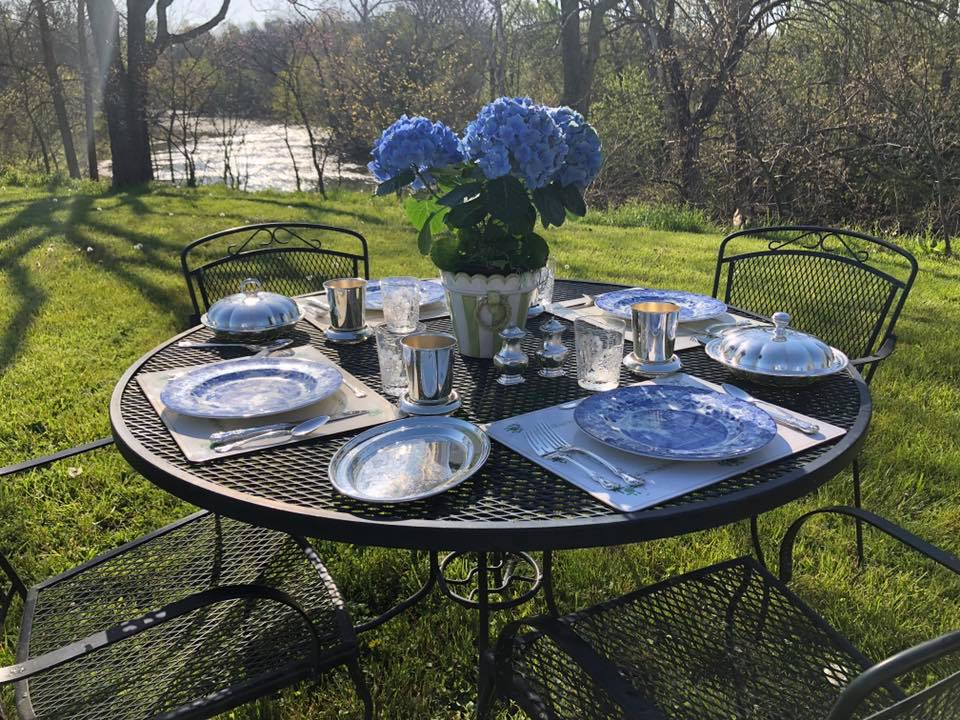 Amenities are free and available to renters including fly fishing from Stoner Creek just steps from the home, catch and release fishing in the nearby pond, long strolls along the property's creek banks, and dove hunting in the late summer on their 245 acre farm.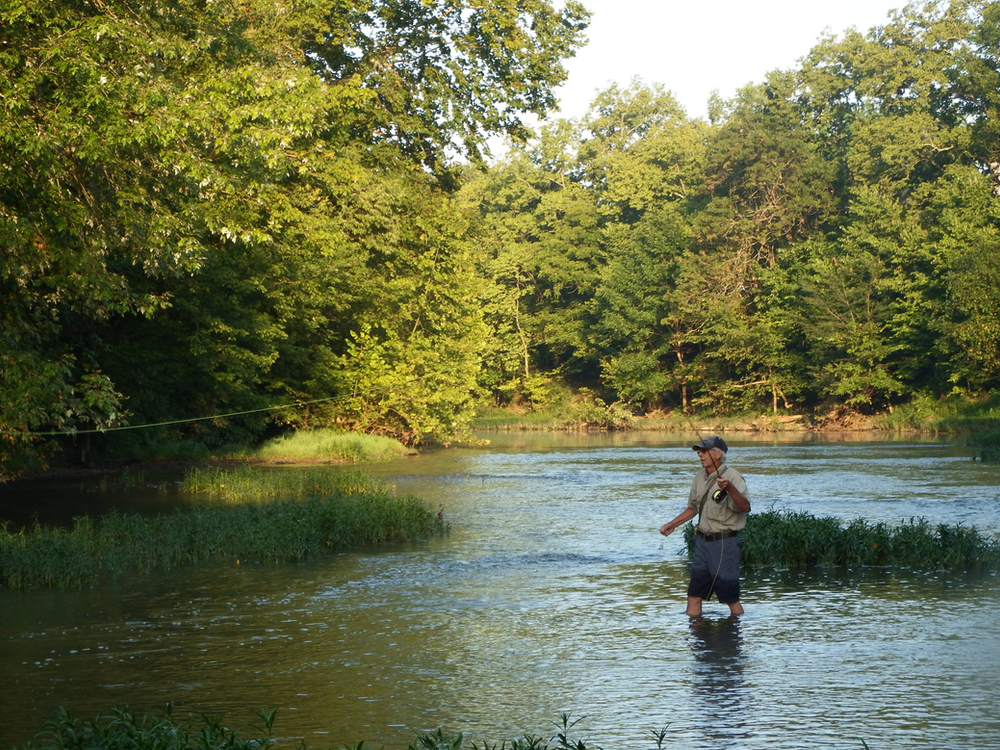 Frames on Main was opened in Lexington 25 years ago by Kathy and Bobby Shiflet. When Kathy became a Bourbon County teacher a few years later, Paris became the Shiflet's residence and the home of their business.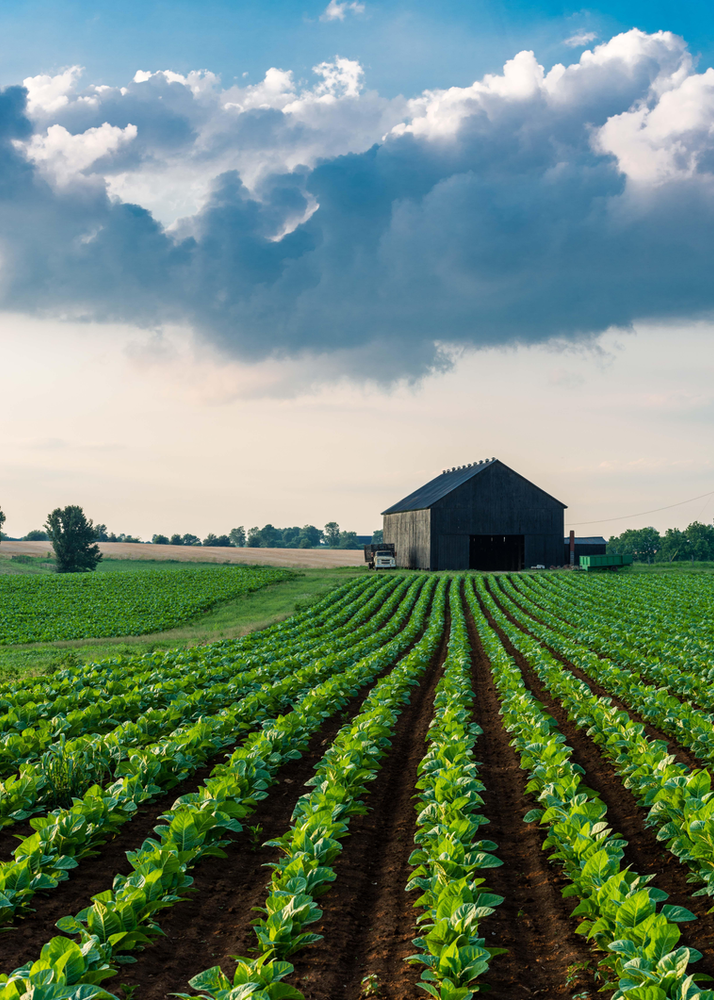 Incredible images line the walls of their downtown gallery. You'll see the beauty of the local thoroughbreds, as well as photographs telling Kentucky stories with a rustic feel. Bobby's images are so remarkable that he is often hired to travel and shoot around the country. His goal is to artistically document the culture of each area he visits.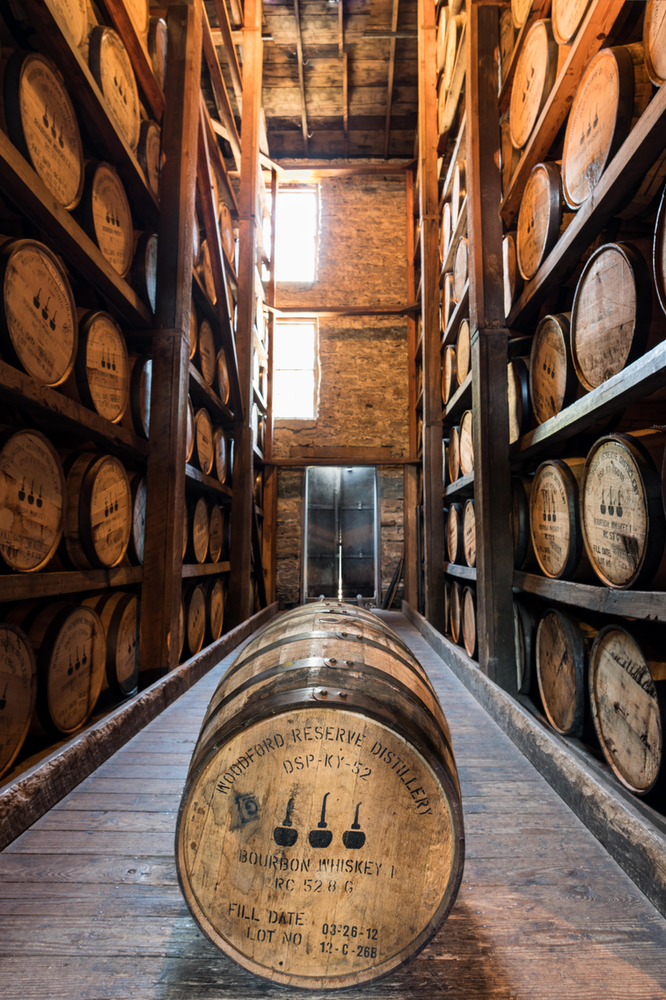 Photos by Bobby Shiflet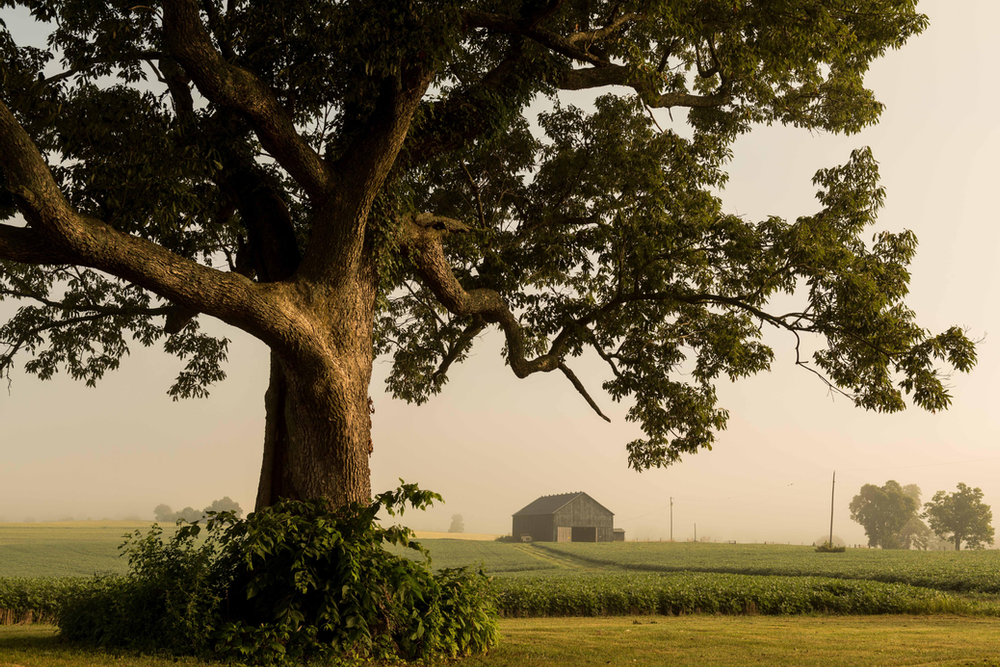 Bobby's work is featured on the walls of the Trackside Depot in Paris, St Joseph Hospital in Lexington and McDonald's restaurants in Richmond, London and Irvine. Bobby was also honored with photographing Kentucky Triple Crown winners American Pharaoh and Justified.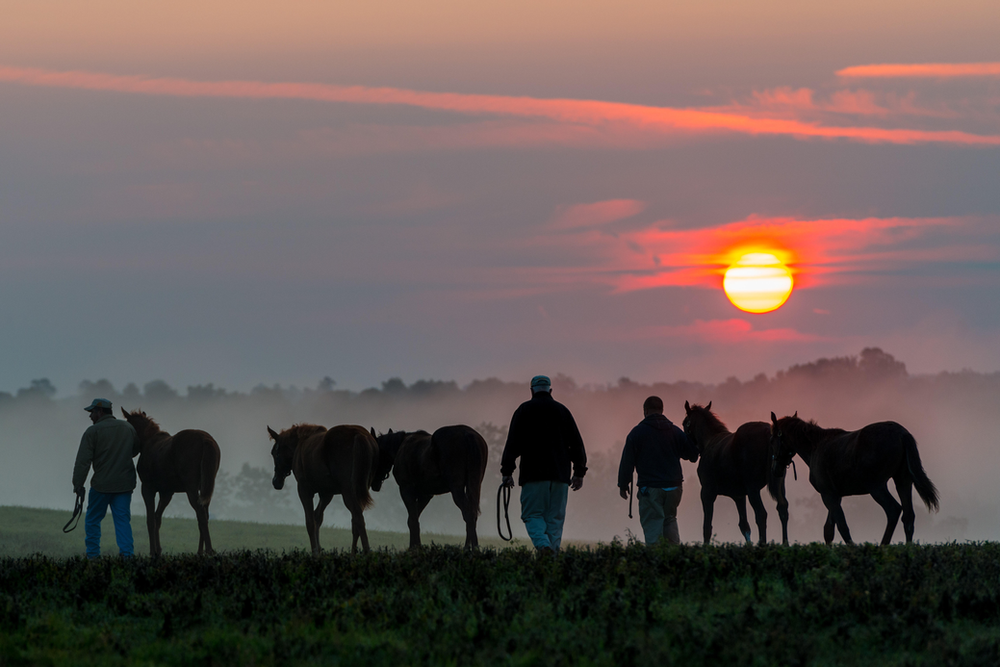 As the name implies, Frames on Main also offers custom framing which, according to the owner, can ruin or enhance an image. The Shiflets consider framing the final creative step to a piece of art.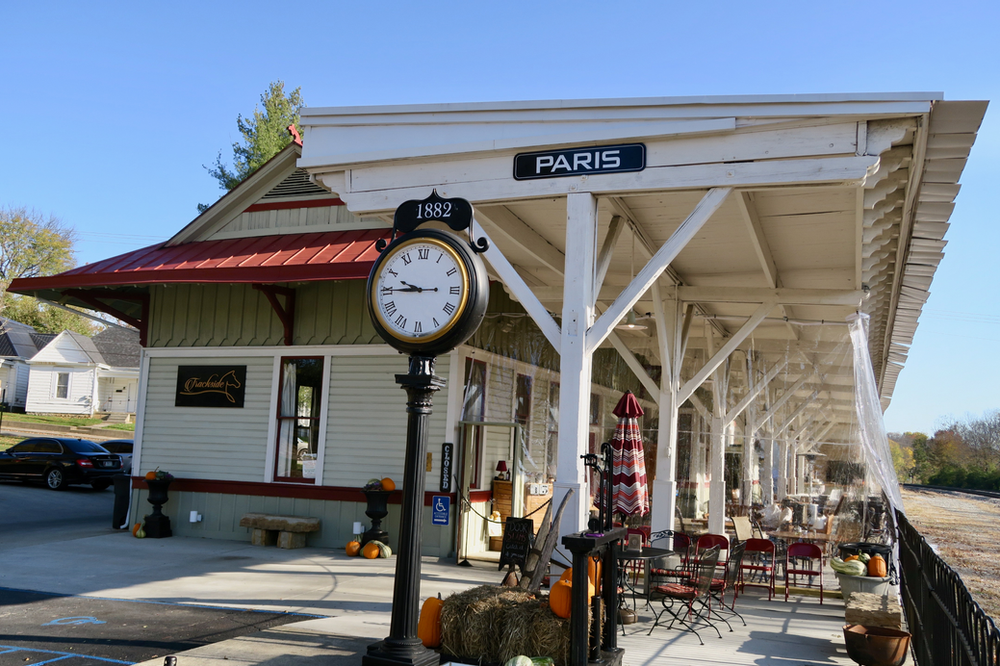 Picture the Paris Train Depot in its heyday: Built in 1882, the station bustled with salesmen, college students journeying to Lexington and Georgetown, and business and leisure travelers on their way to Lexington, Louisville or Cincinnati. Local racehorses also road the rails to New York and Baltimore, with owners accompanying them in Pullman cars, the first-class transit of its time. And Teddy Roosevelt, The National Register of Historic Places confirms that, as a presidential candidate, made a whistle-stop speech at the Depot.
Alas, with new forms of transportation becoming available in the 20th century, the station lay vacant after 1968 when the last train pulled out. In 2017, Darrell and Debbie Poynter, along with their sons Chris and Brian, purchased the depot under the condition that it be historically restored.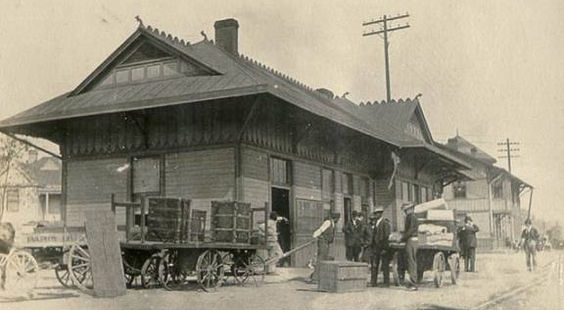 Their vision was to create a place where community and visitors gather. Inside the depot, businesswoman Dottie Spears has facilitated this goal at her Trackside at the Depot Restaurant and Bourbon Bar. There you can enjoy classic tastes of Kentucky cuisine such as Hot Browns, beer cheese, chicken salad and much more to tempt your palate.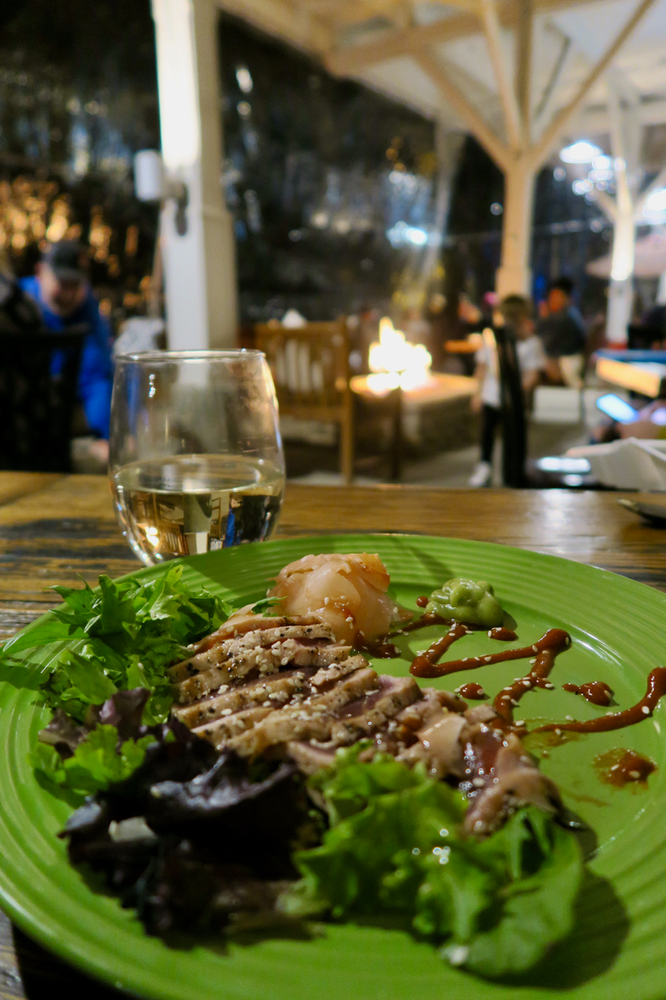 While there, you'll want to sip a nice Kentucky Bourbon (after all, you're in Bourbon County) in the main dining room or the bar, both restored from the depot's passenger waiting room. If you're lucky, you and your party might cozy down in one of the seating spaces created from former ticket booths. As well, the train platform is covered and allows for fireside dining year-round.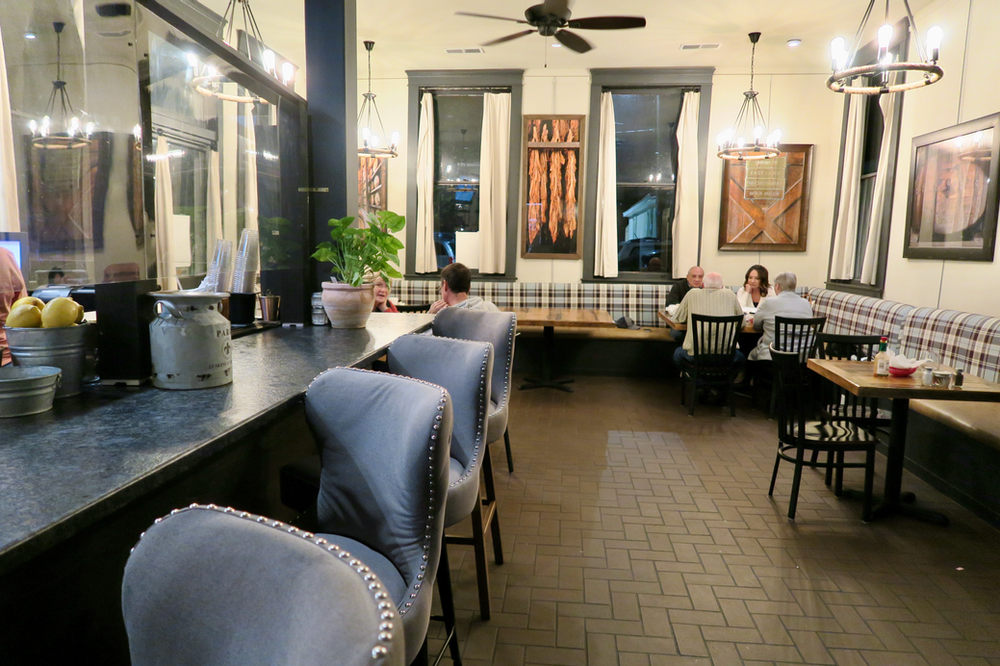 Local expert craftsman Dave Bond of The Wood Cutters milled the tables. Photographs by Bobby Shiflet of Frames on Main line the walls. And nearby Bourbon Millwork Company created the sliding barn doors and other wood features.
In July of 2020, Kimberly Ray had the opportunity to take a perfect Main Street location to open her Fancy Flamingo Boutique. Kimberly jumped on it, knowing that in the midst of COVID people still need to shop and to shop safely. As you might guess, the display windows are full of fancy pink flamingos.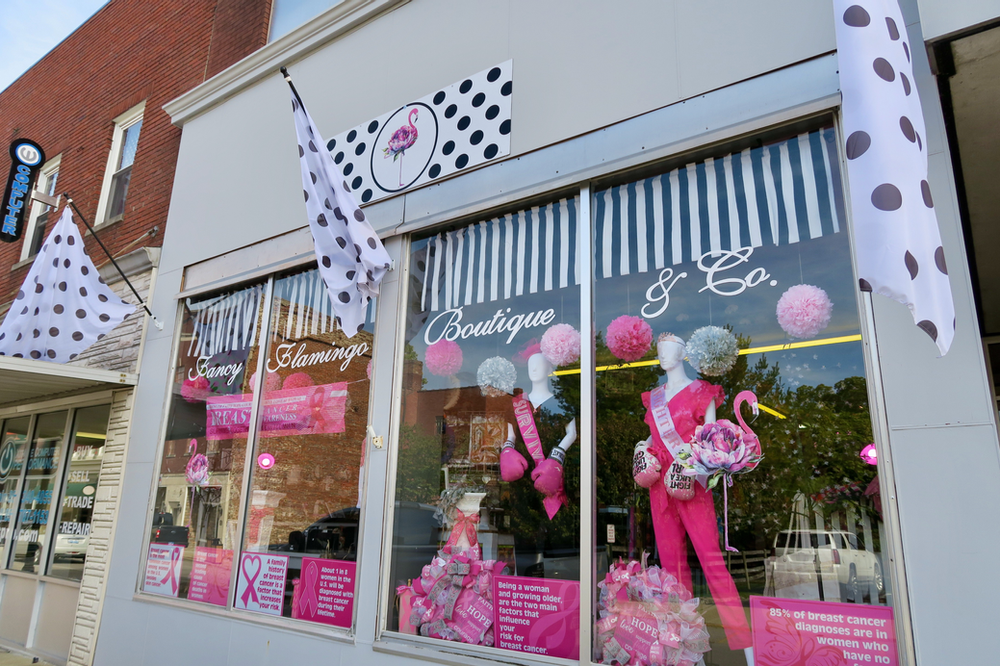 The goal behind this pink boutique is to provide a gift store for locals and those living close by as an alternative to chain store shopping or driving to a bigger city. Kimberly keeps her pricing reasonable to enable customers to keep returning for their gifting needs.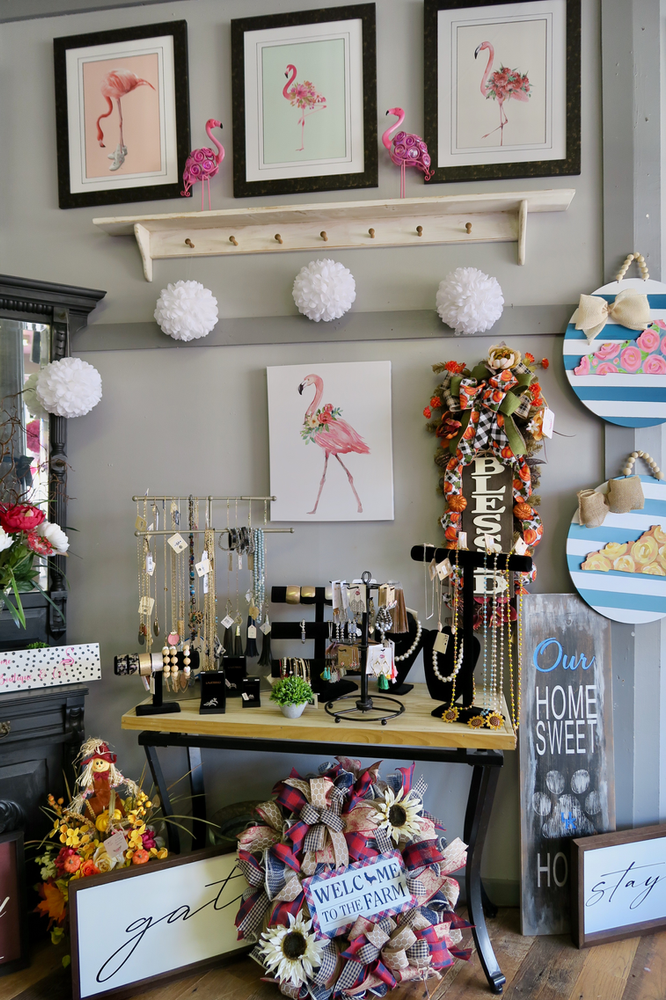 If you're a visitor to Paris, you'll love The Fancy Flamingo. It offers a bit of everything: Clothing, home goods, items for men, children's gifts, cooking accessories and seasonal items. Need customization? Kimberly has a fantastic embroidery machine right on site to personalize your favorite item.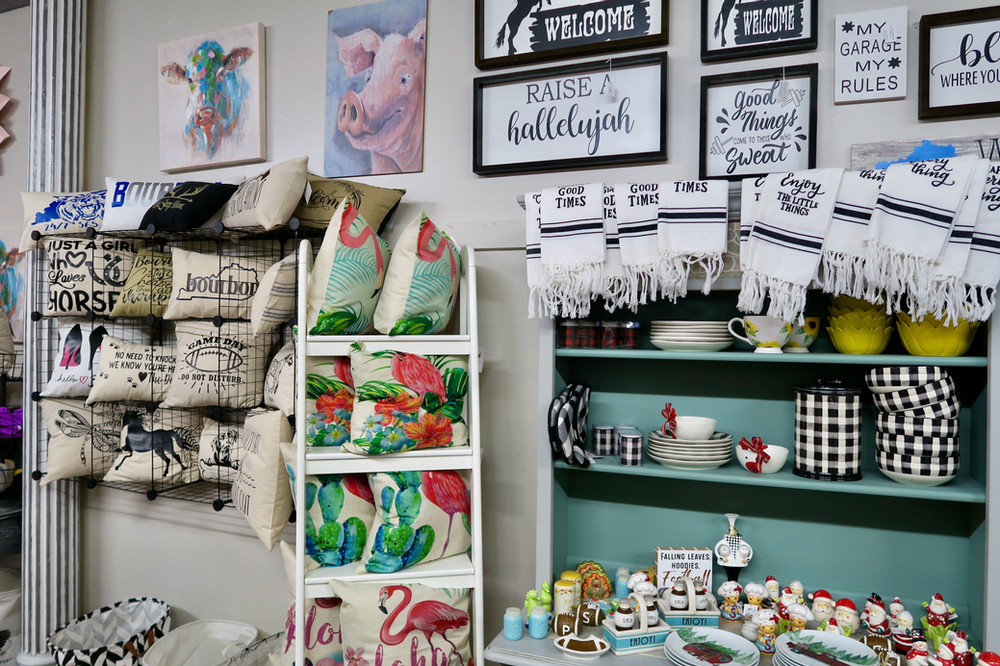 Kimberly prides herself on carrying goods from local Kentucky makers. She estimates about 50% of her merchandise is made in Kentucky, enabling shoppers to double dip with the ease of shopping locally while keeping their dollars invested in the community. Just look for the display windows filled with fancy pink flamingoes!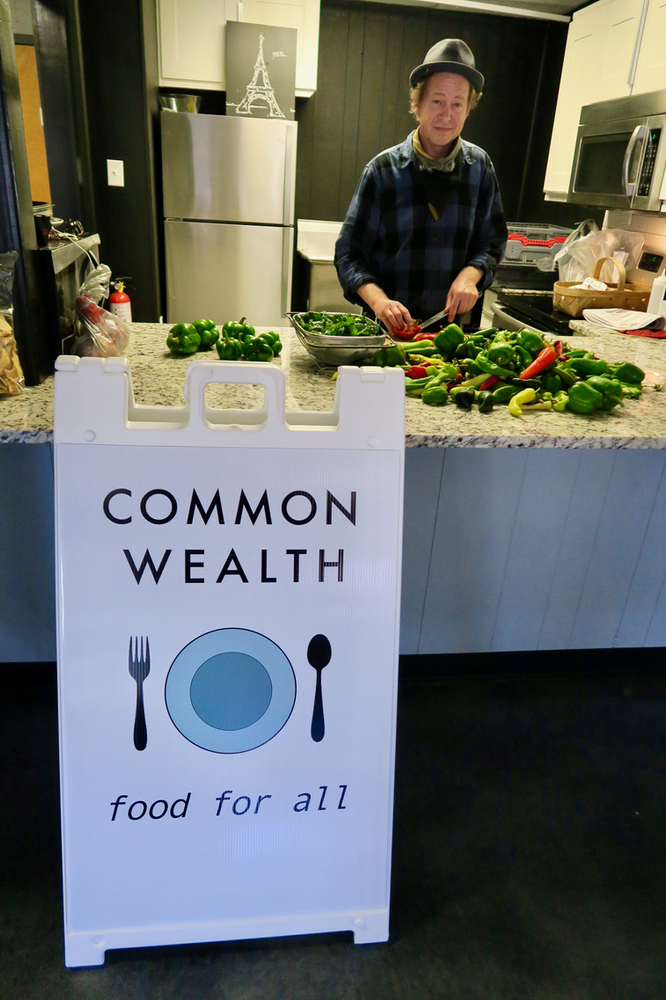 COMMON WEALTH, a pay-as-you-go community café, has joined similar community cafes in Kentucky such as Spark Community Café in Versailles, The Table in Louisville, and the Grace Café in Danville. COMMON WEALTH is part of the movement "One World Everybody Eats," whose mission it is to provide fresh and nutritious food to community members regardless of ability to pay.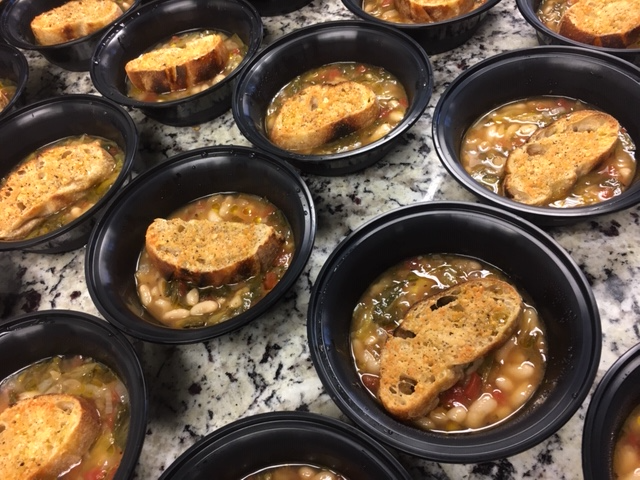 The founder, David Witt, believes this mission is especially important now during the global pandemic and resulting high unemployment. Even before the current crisis, 1 in 8 Americans faced food insecurity, defined as the lack of regular access to adequate food. Kentucky suffers a higher rate, with 1 in 7 food-insecure, including 1 in 6 children. COMMON WEALTH has partnered with the Paris-Bourbon Farmers Market downtown for access to the freshest local ingredients to use in preparing meals from the heart.
Creative and nutritious meals include breakfast quesadillas, soups, salads, casseroles, curries, stews and pastas. Most meals are vegetarian or vegan. Ingredients are seasonal as they are being grown by local farmers. COMMON WEALTH and the Paris-Bourbon County Farmers' Market form a great pairing to help create a better community. An added bonus is that the Farmers' Market is open year-round and operates indoors. On Saturday mornings of warmer months, the Market is brought outside. You'll find not only fresh produce, but also crafts and canned goods created by locals, so be sure to pay the Market a visit to stock up.
Learn more about daily meals provided by COMMON WEALTH posted each morning on the Farmers' Market website. Click for extra details about the Paris-Bourbon County Farmers' Market.
While strolling the streets of downtown Paris, you'll want to wander by the Nannine Clay Wallis Arboretum. On the Arboretum's lush lawn sits a stately house, now home to the Garden Club of Kentucky.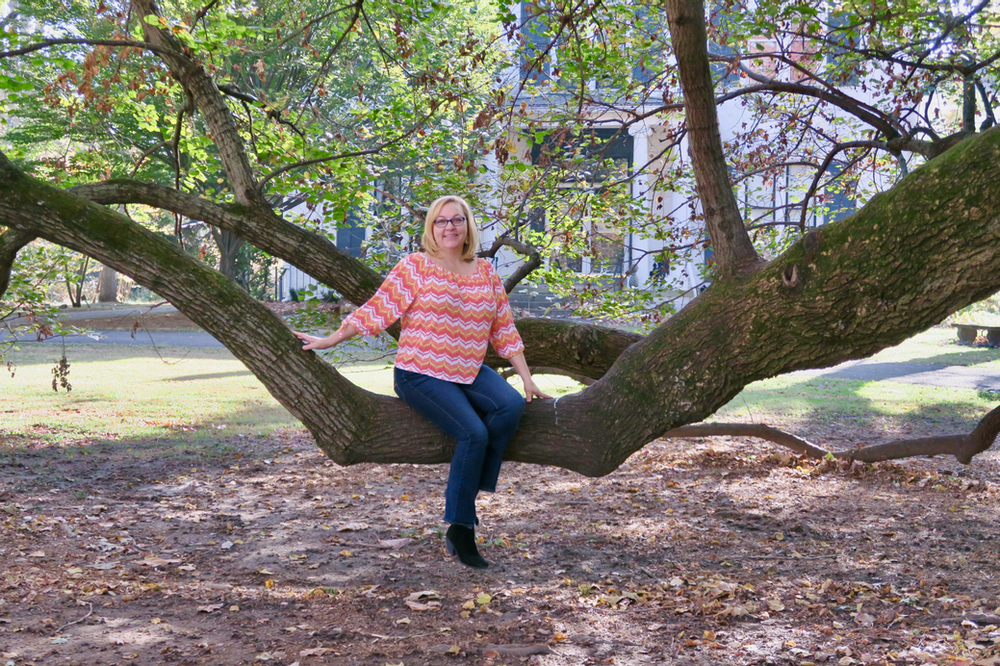 Gigantic sycamore tree with limbs hanging low invite you closer. The Arboretum is considered to have one of the finest old tree collections in the state with the first trees having been planted in the mid-1850s. Take some time to explore the four-acre grounds on Pleasant Street or enjoy your own picnic on one of the many benches.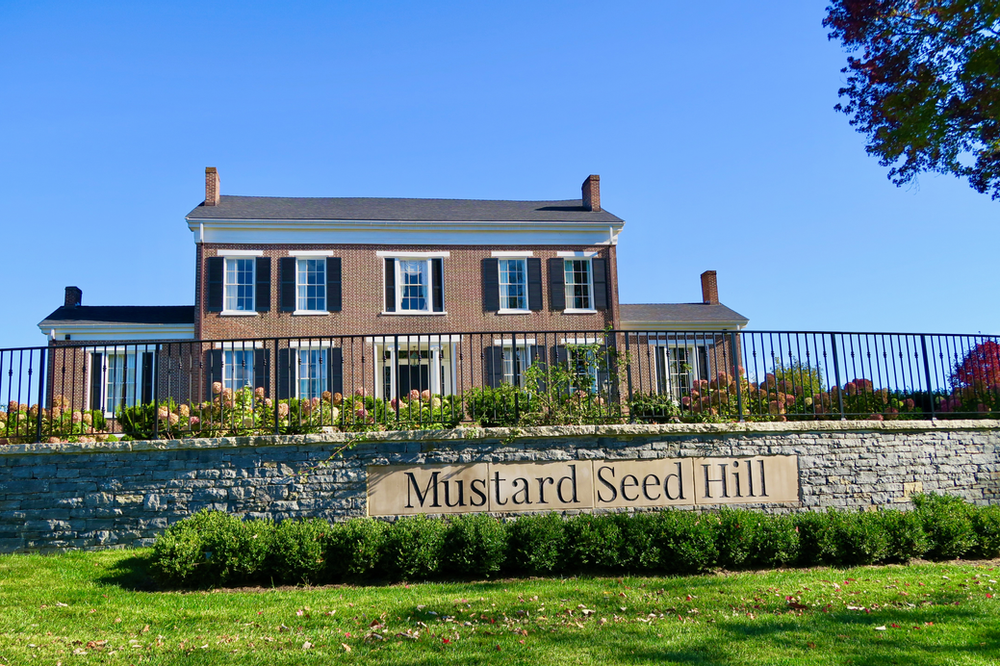 Mustard Seed Hill, located in nearby Millersburg and just 10 minutes away, is a must see while visiting Paris, especially around the holidays. Mustard Seed Hill was a former military institute that in its heyday trained and educated hundreds of young men every year. The interstate bypass took a toll on Millersburg, diverting traffic away from the small town. After the military school closed, the buildings lay dormant for many years until Community Ventures stepped in to restore the structures and grounds to their former glory.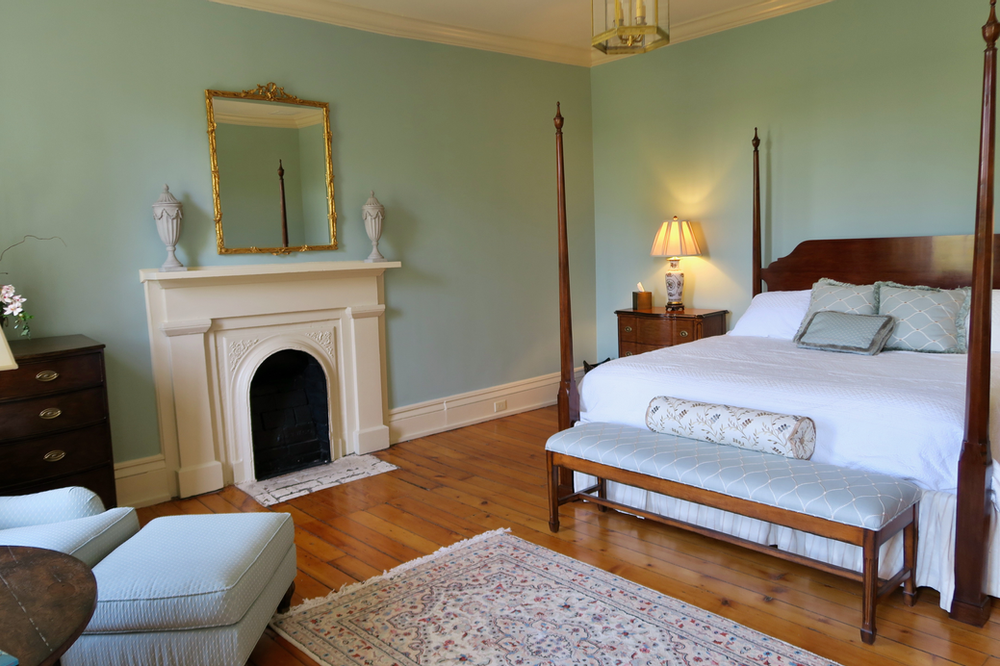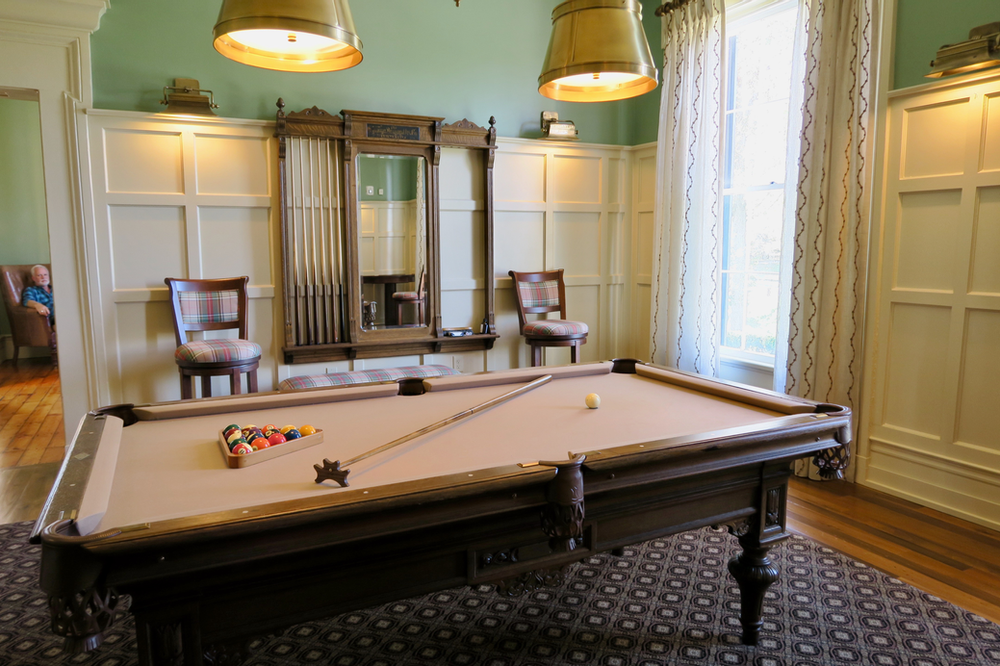 The campus is now home to a small private school for local area students. Also in the acreage is the newly renovated Allen House which welcomes guests in a grand federal style. The Allen House has been transformed into a lovely venue ideal for weddings, receptions, banquets, and other special events. It's now a place for people to come together to celebrate couples saying, "I Do," family milestones, reunions or achievements.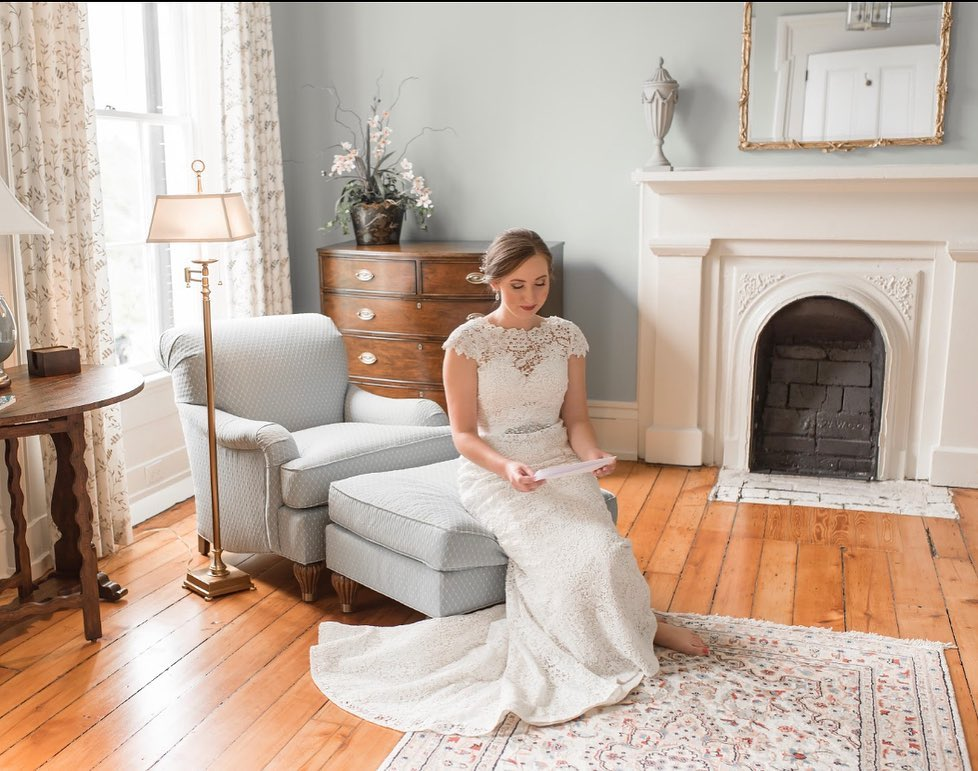 Photo by Kasey Moore Photography
The Christmas season is a wonderful time to visit the beautiful campus that you'll find decked out in fanciful tradition. Huge illuminated globes with twinkling lights offer a mesmerizing view. The annual gingerbread house decorating contest brings in local talent with amazing hand-made displays for all to enjoy. Last but not least, Mustard Hill hosts a locally made pop-up market brimming with great gifts, ornaments and décor. Be sure to see their schedule of events and make plans to attend.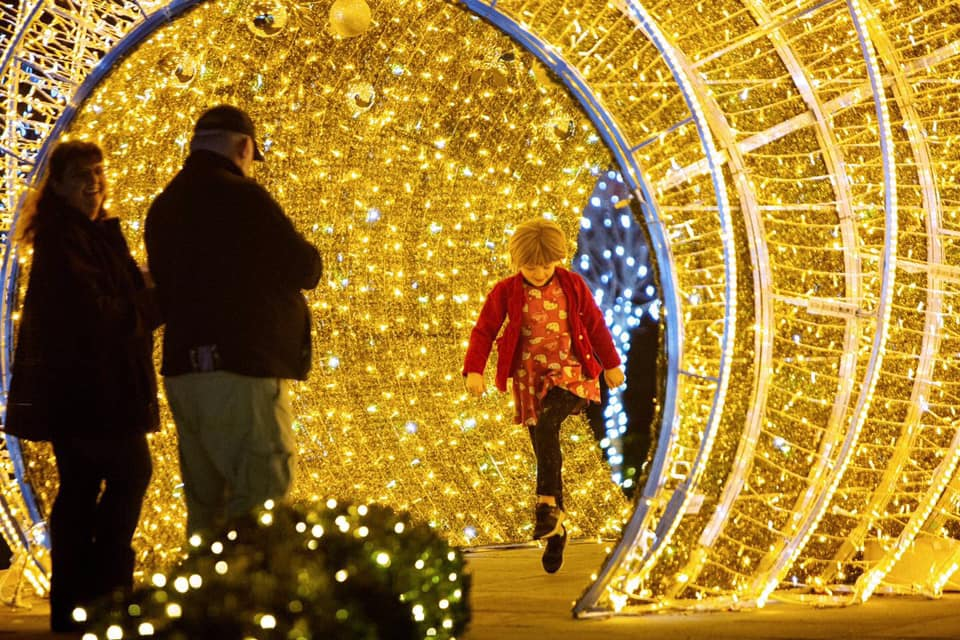 Remember that part of the pleasure of visiting Paris is the drive getting there. Savor the beautiful scenery and schedule a tour at a nearby horse farm. And remember . . . Paris is always a good idea!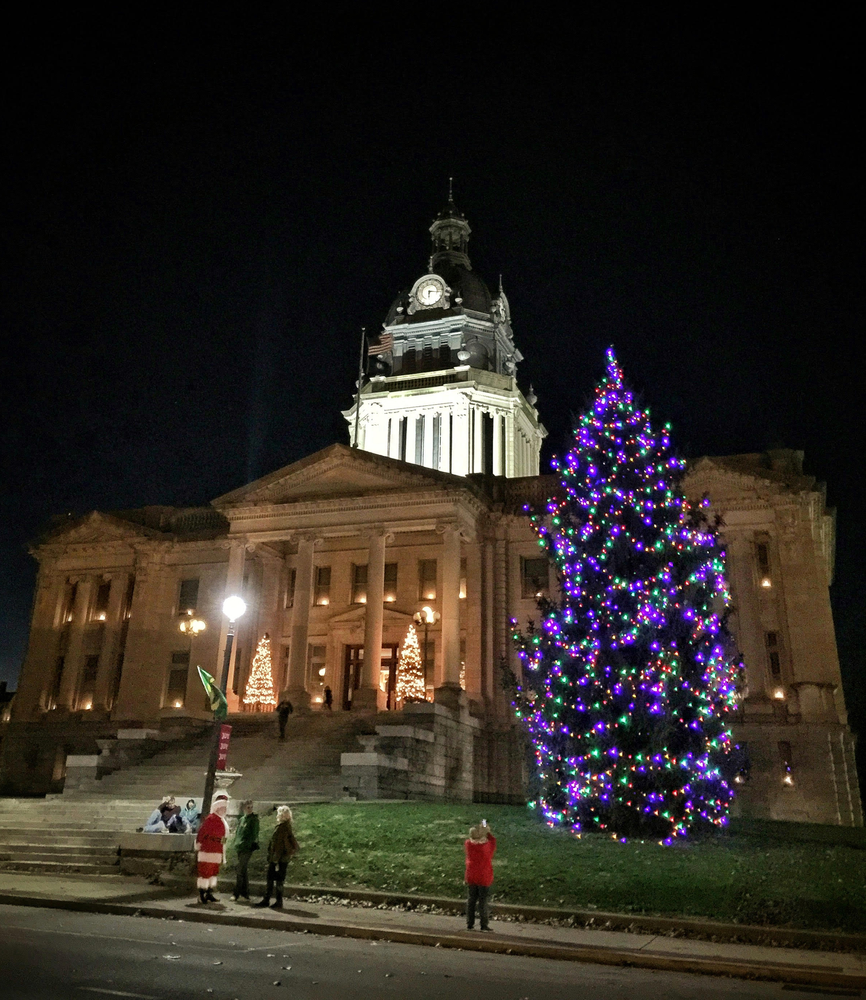 Photo by Kathy Shiflet
To Paris from:
Lexington- 18 miles
Georgetown- 17 miles
Covington- 83 miles
Louisville- 90 miles
Harrodsburg- 55 miles
When planning your visit to Paris, consider staying at the Fairfield Farm Cottage. Spending time in this historic cottage will make you fall in love with Paris. There is deep history behind the quaint stone cottage that serves as the Fairfield Farm Cottage Bed & Breakfast. As current and longtime owner Mary Clay explains, the…