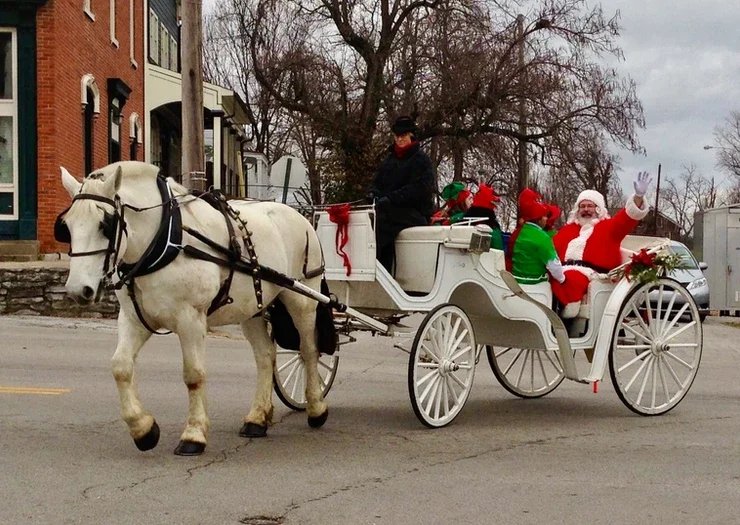 Christmas in Small Town Kentucky
by Marie

Posted on

December 7, 2021
Look to small town Kentucky for unique, Christmas treasures. Warmed with the holiday spirit, you'll support family-owned businesses while checking items off your gift list.
Click on the town name to find more details on shopping, exploring and dining.
Active train tracks run right through the middle of downtown Midway, nestled halfway between Lexington and Frankfort. Its quaint, old streets are lined with terrific eateries and shops. This small town is packed with wonderful, locally owned shops. Dining in Midway is a treat with many options from which to choose, including Southern, Italian, Southwestern, pub and fine dining. It is a perfect place to meet with friends for an afternoon of shopping fun.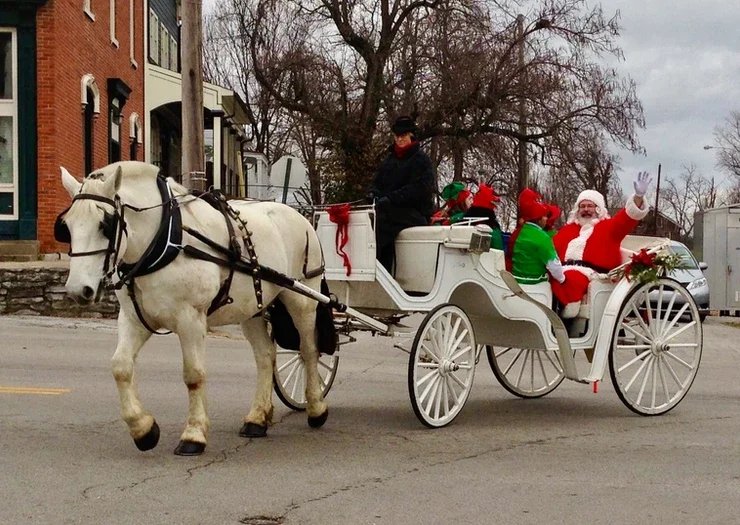 ---
Relish the beautiful drive along rolling hills and manicured horse farms to Paris. This attractive town has so much to offer, plan to spend the day or relax for a weekend at a local Airbnb.
For all of your gift giving needs you'll discover a lovely, walkable downtown lined with cute shops and boutiques. Don't miss their Farmers Market open year-round with locally made food and gift items.
Take a break and savor a tasty meal of brick oven pizza or deli-style plus American and Asian offerings.
---
An excursion through the center of downtown Maysville is a step back in time. This hometown of singer/actress Rosemary Clooney has been historically preserved and is a pleasure to visit. Maysville is a river town packed with fantastic stores and eateries.
Christmas music fills the air as you wander Maysville's business district. You will find locally made items, interior embellishments, jewelry, fine art and more in the memorial downtown.
You won't want to depart Maysville hungry and there are plenty of alluring dining options including Capronis and Parc Café, both with a great view of the river. Follow with a trip to Maysville Brewing Company for a pint of locally crafted beer.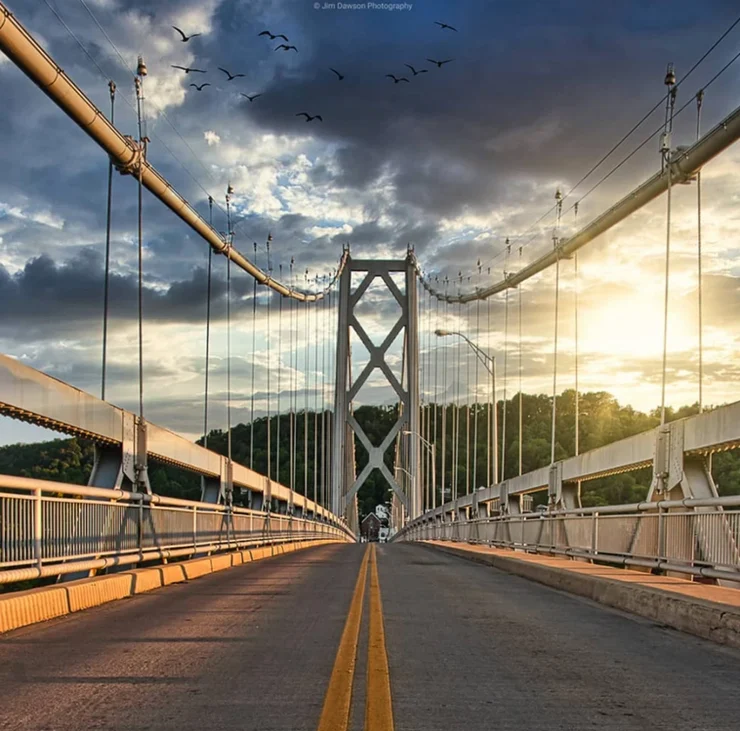 Photo by Jim Dawson Photography
---
Frankfort has blown my mind of late with the incredible murals in and around downtown. Wear comfy shoes and take in all of the eye-catching artwork including that along the River Walk.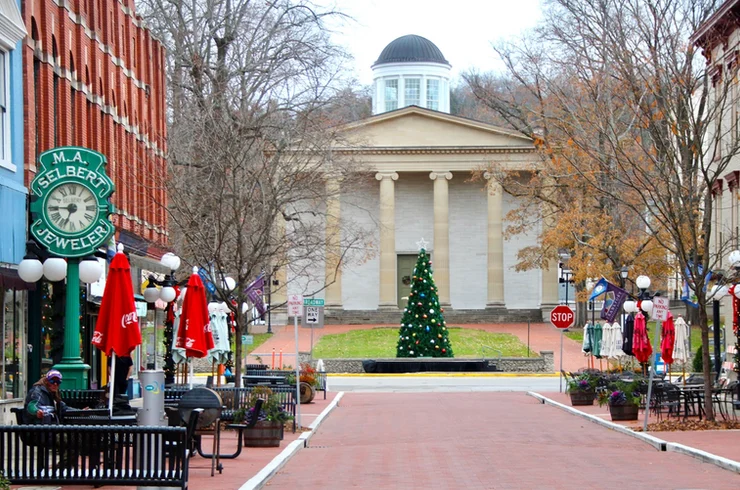 Our capital city is a fascinating destination for urban shopping! Wander along their scenic downtown streets to discover pottery, woodworking, wall art and locally made food items ideal for a gift basket.
Once you're shopped out there are plenty of food and drink options nearby. Grab a bite and beer riverside or sample a selection from one of the local eateries. Complete your day with a treat from B's Bakery for the most enticing baked goods.
---
You'll be pleasantly surprised by the many activities available in Corbin. This little town puts itself on the map not only for nearby Cumberland Falls but also the amazing experience of strolling the downtown area.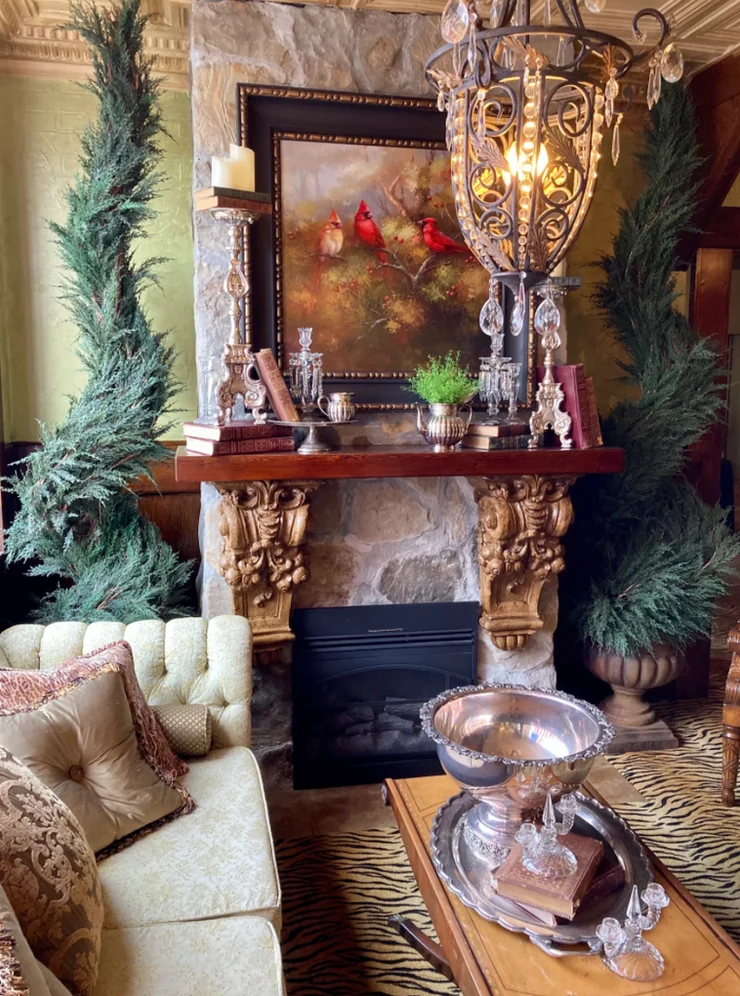 Jumpstart your day at their coffee shop and peruse vintage items. This town is the ultimate destination to purchase regional Appalachian sourced goods.
Corbin is home to the first Kentucky Fried Chicken. Statues and murals abound for amusing photo ops. Take time for a flavorful meal at one of many excellent, downtown restaurants.
There's so much to explore around Kentucky that my recommendations required two blogs, so keep an eye out for my next installment!
Thank you for stopping by. I invite you to subscribe above and follow me @BluegrassBlog on Instagram and Facebook.
Look to small town Kentucky for unique, Christmas treasures. Warmed with the holiday spirit, you'll support family-owned businesses while checking items off your gift list. Click on the town name to find more details on shopping, exploring and dining. MIDWAY Active train tracks run right through the middle of downtown Midway, nestled halfway between Lexington…