Christmastime in small town Kentucky will blow you away with their merry music, whimsical lighting and decor and fancy window displays. Click on the name of each town to get more details to plan your visit. Read on to learn more about spending Christmas in Kentucky.
Home of Four Roses and Wild Turkey distilleries, Lawrenceburg is such a fresh and fun town to visit.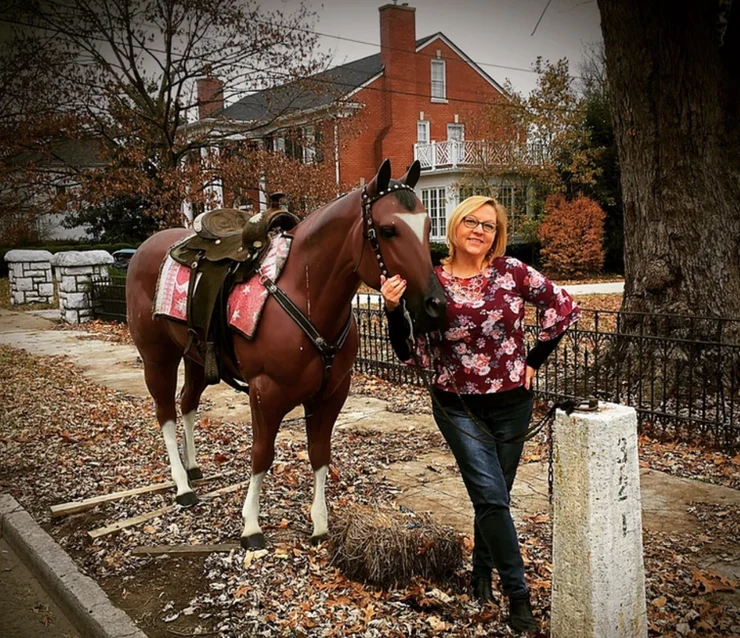 Virtually every item in Tastefully Delicious is made in-house or Kentucky sourced. Sweet Mash Goods is packed full of entertaining, gift giving items; many with a bourbon twist! Downtown shoppers peruse antiques, bourbon barrel and leather goods, women's clothing, pet goodies and accessories.
Satisfy your appetite at the inviting Heaven's to Betsy Deli or Blue Sabor restaurants.
Easily walkable, downtown Versailles is teaming with exceptional shopping and dining spots. Stroll along Main Street for a plethora of delightful shops offering a variety of gift ideas make it a perfect small town to shop for Christmas in Kentucky.
Once you've worked up an appetite there are delectable food options throughout the city. Wineries and distilleries are located close by as well. Make a day of it in Versailles to shop for Christmas in Kentucky!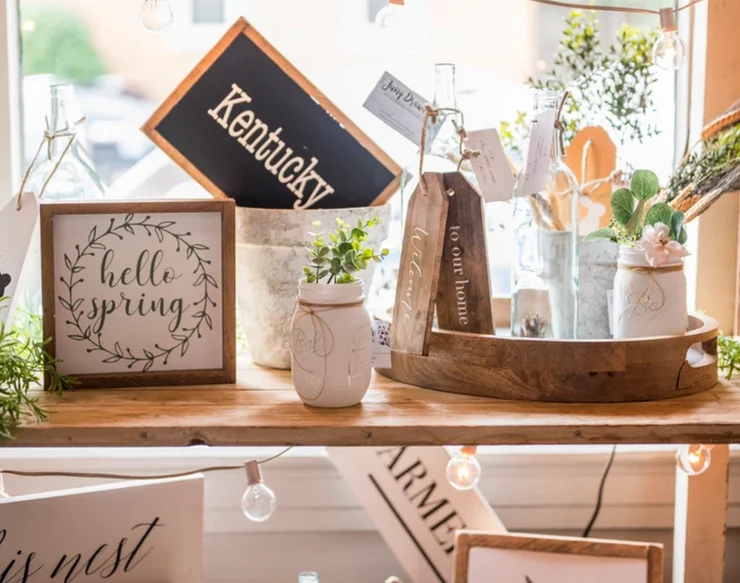 ---
Centrally located in the heart of the Bluegrass Region of Kentucky, Wilmore is just 15 miles south of Lexington. The downtown bears a nostalgic air with reminiscent features dating back to its inception.
Their quaint downtown features unique offerings, including many exclusively Kentucky made wares. These intriguing shops are stocked with great treasures, ideal for gifts or a personal treat!
---
Put Cynthiana on your Christmas in Kentucky list. This is a small town with a lot of heart. The community rallies around their downtown and it shows!
Consult my blog to locate a host of marvelous murals. Shopping alternatives abound for exciting women's apparel and gifts. The Main Cup coffee shop walks the talk as their profits go to charity. Savor a flavorful meal at 100 year-old Biancke's restaurant.
Attend Ashford Acres Inn Christmas on the Farm event complete with local makers, sled rides, hot chocolate, fire pit and more to put you into the spirit!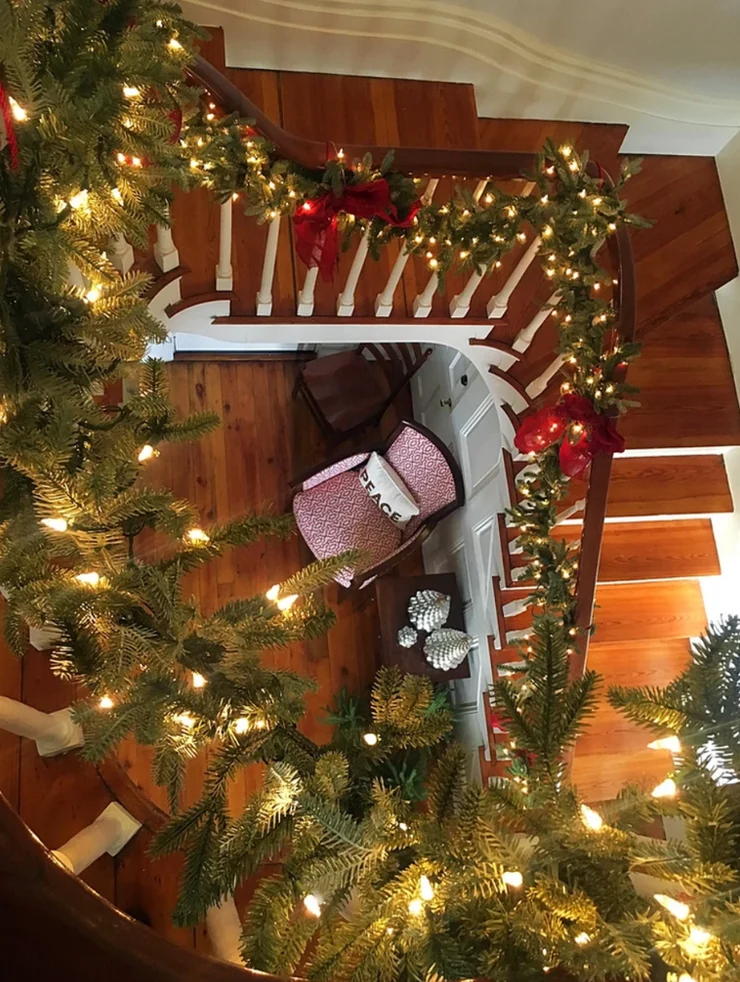 ---
Georgetown has blossomed in the last few years and makes a wonderful nearby get away. Downtown offers clothing at Em+Me. Shop small boutiques for gifts including Miss Behaven and Simple Charm.
Pop in to My Old Kentucky Foam for a pint and a bite followed by fresh made dessert at Spotz gelato or a pastry from More Than Cake. You'll find other delicious dining at Local Feed, which we often save for special celebrations. Pick up a locally distilled bourbon from Bourbon 30 or just have a nice drink at Slainte Public House.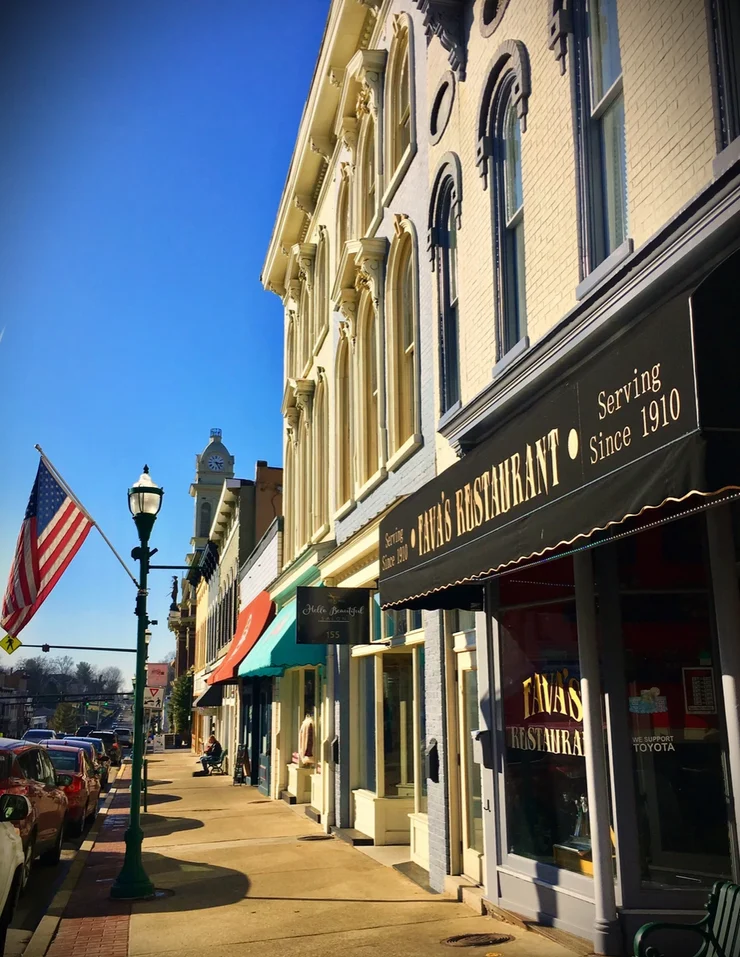 These highlights just scratch the surface of the countless possibilities offered in small Kentucky towns. Keep an eye on my social media stories for upcoming events around the state.
Hope you found lots of reasons to shop local for Christmas in Kentucky y'all!
I invite you to subscribe to my site to get the latest blogs delivered hot and fresh right to your inbox. Keep in touch on Facebook and Instagram for updates on all things happening around Kentucky!