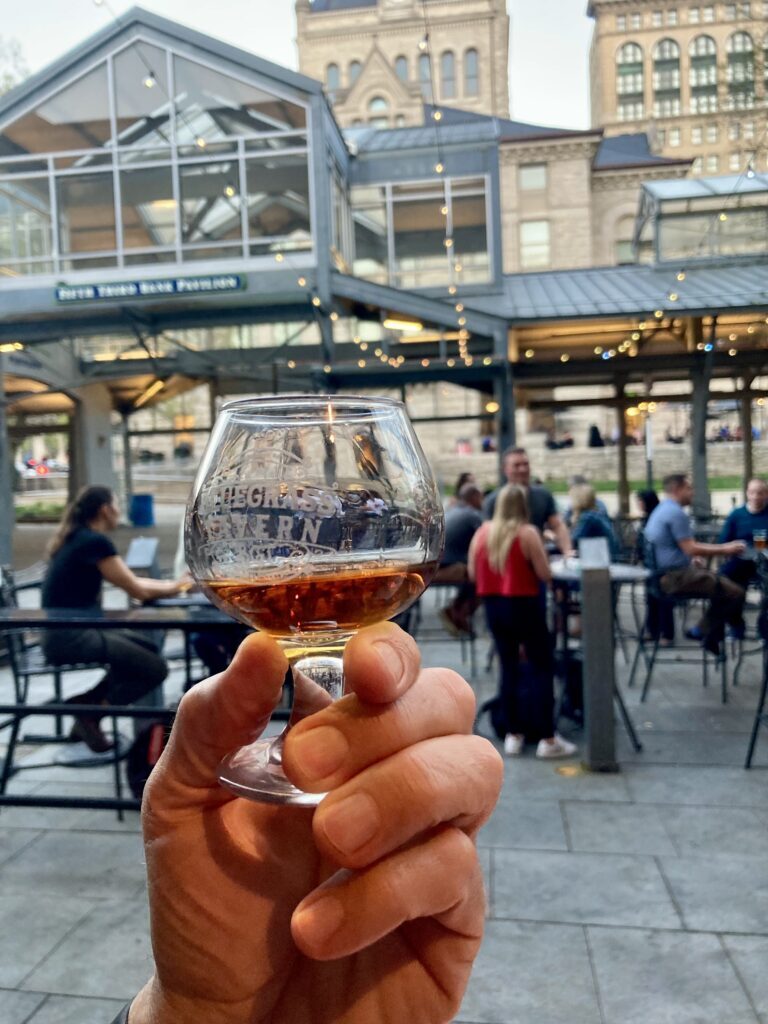 Best Places to Dine and Drink in Downtown Lexington, Kentucky
by Marie

Posted on

May 4, 2022
EXPLORE
Stop at the Visit Lex information center and gift shop located in the old courthouse on Main Street. Have your photo taken next to the signature, hand-painted, horse statue and sample the subtle variances between Kentucky bourbons at the bourbon "sniffing" station. This stop will put you well on your way to the best places to dine and drink in downtown Lexington, Kentucky.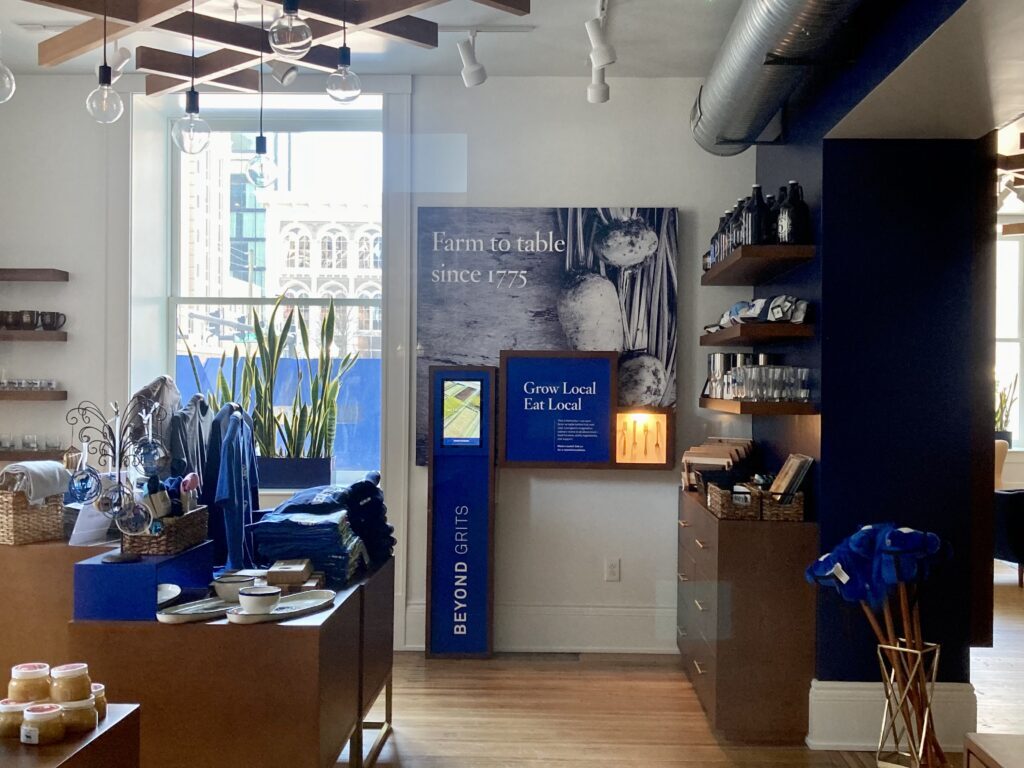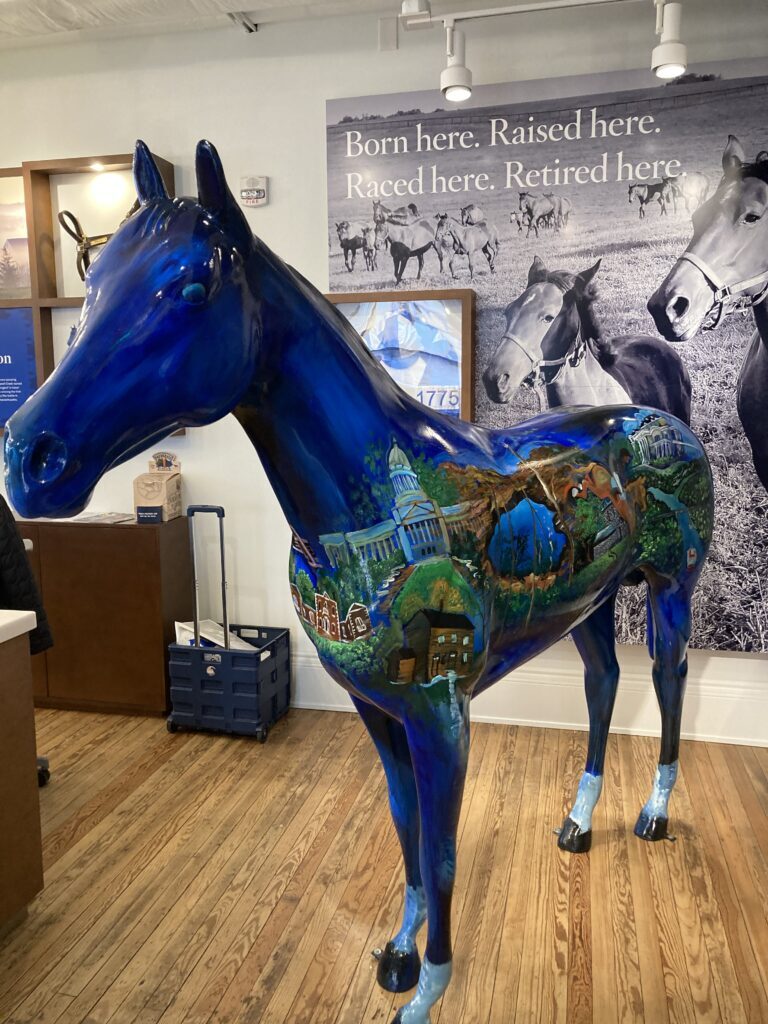 The volunteers are pleasant and helpful. Based on your interests, they'll suggest amusements with horses, art, outdoor adventures or the bourbon trail, to name a few. Pick up some brochures for reference including the "Little Lex Scavenger Hunt" brochure and a couple of postcards to share from your trip.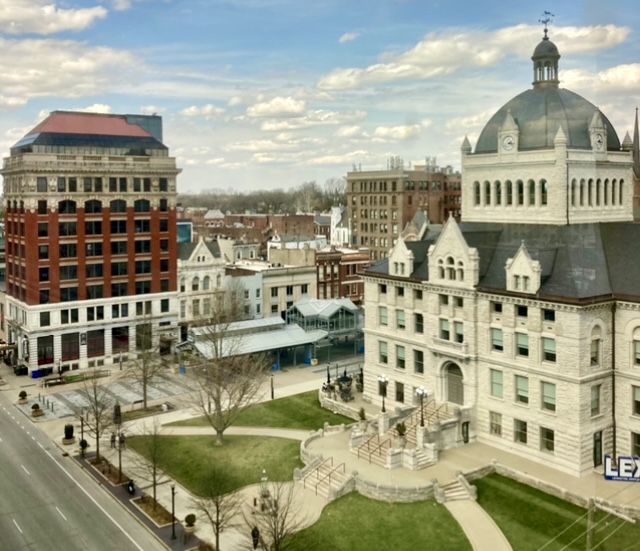 COFFEE
Start your day with a flavorful boost of caffeine! Try out Third Street Stuff, a fun, colorful coffee house and retail store at the corner of Third and Limestone Streets. Owner, founder and artist, Pat Gerhard has dedicated her life's work to the success of this little shop with a big heart. She presents delicious, locally roasted, fair-trade, organic coffee. Pat and her staff happily do their part to serve our community and the world, one cup at a time.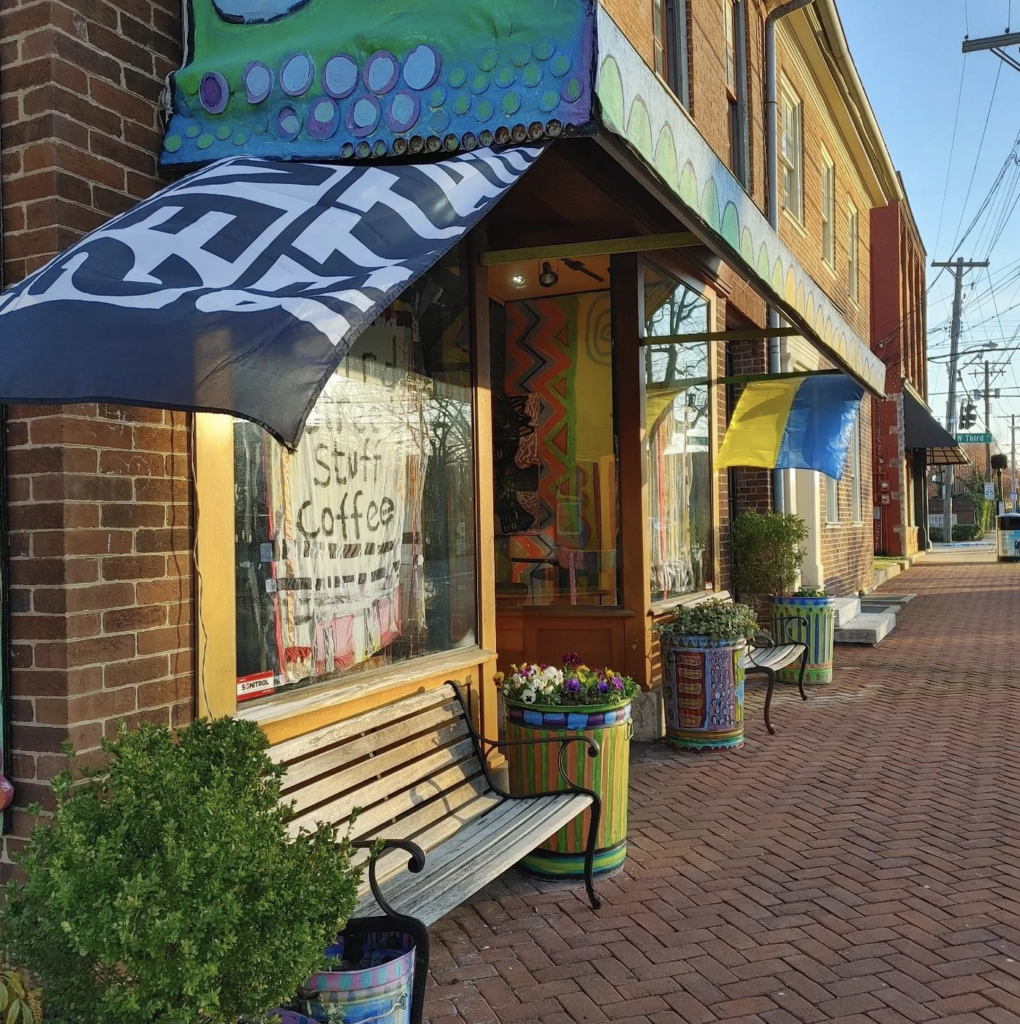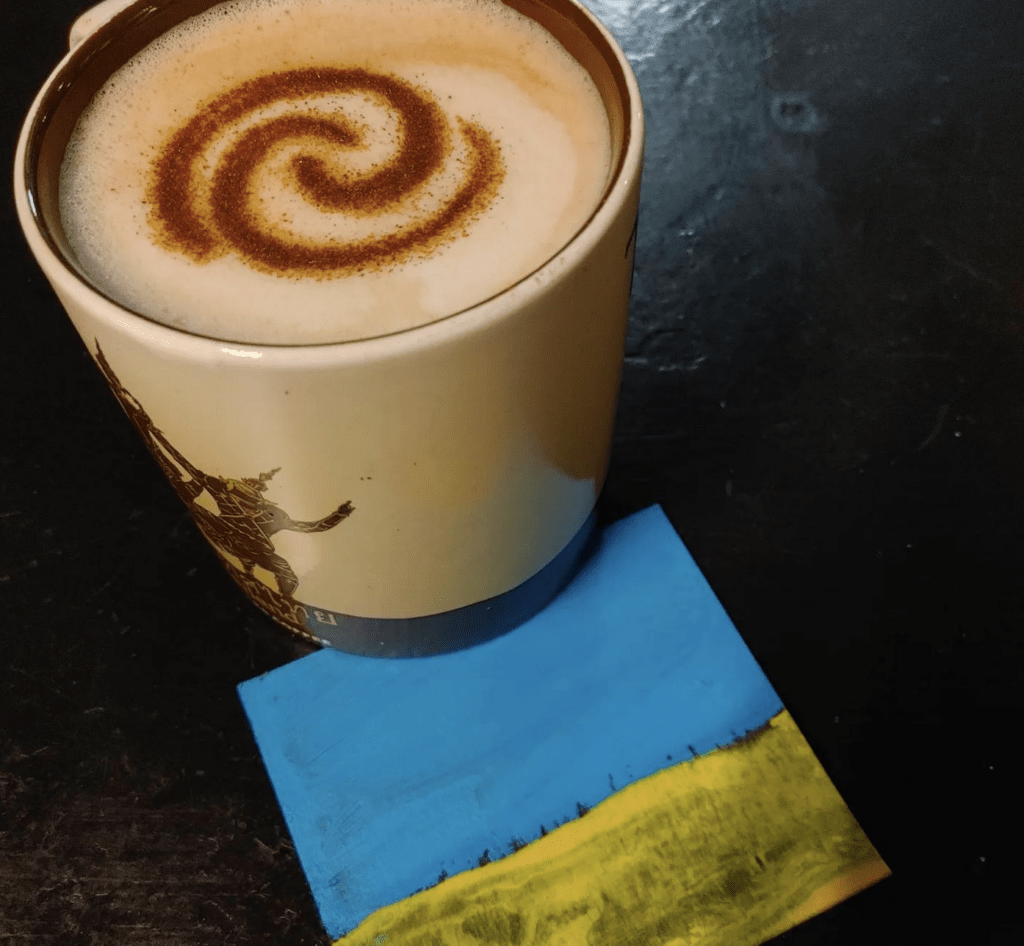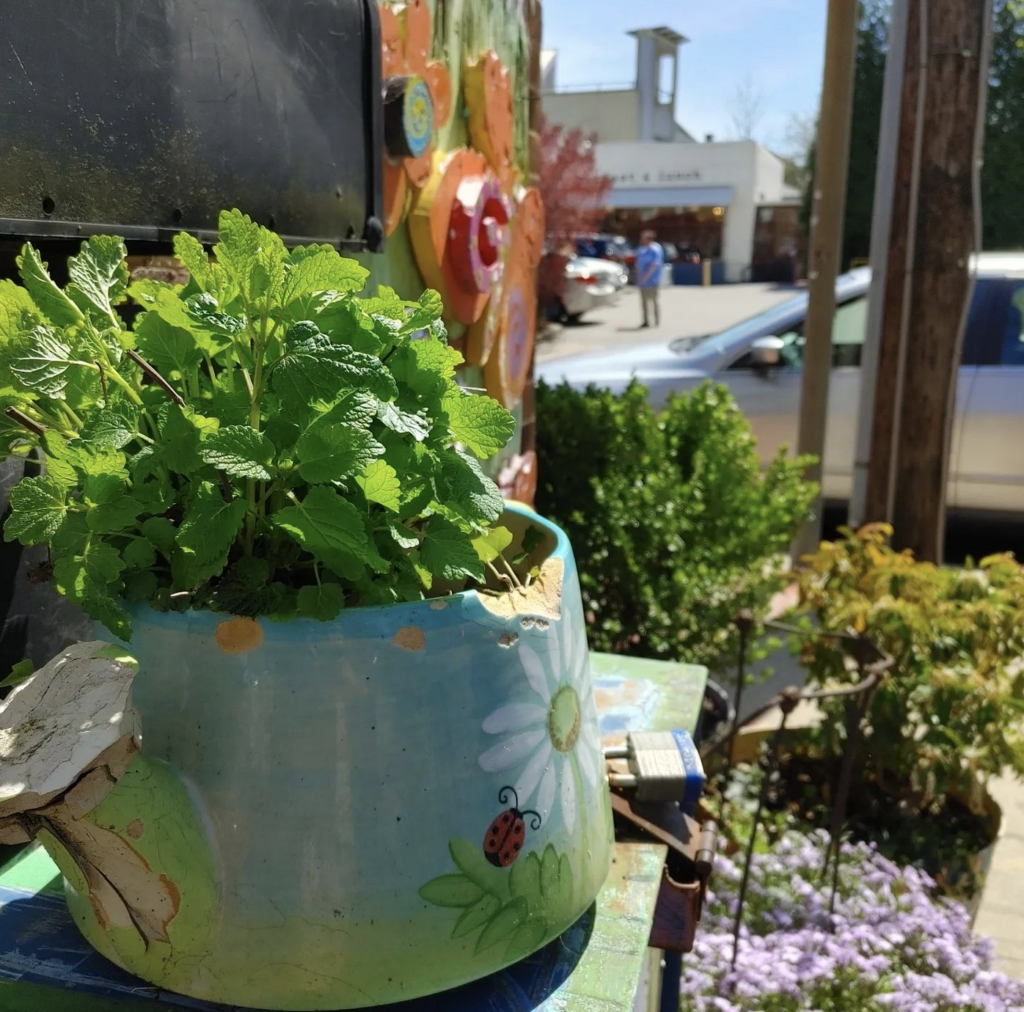 Pull up a chair at Lussi Brown (pronounced "Lucy" Brown) residing at 114 Church Street. The title is the combination of the founders' last names – Olivia Lussi and Sarah Brown. They decided to take their obsession with superior coffee and fine cocktails to a new level. Open 8AM-8PM, patrons can enjoy coffees, teas, beer and cocktails along with the locally famous pastries of The Futile Bakery. Try the Night Night Bootsy, brewed with golden milk, chai, Four Roses bourbon and cinnamon, served hot!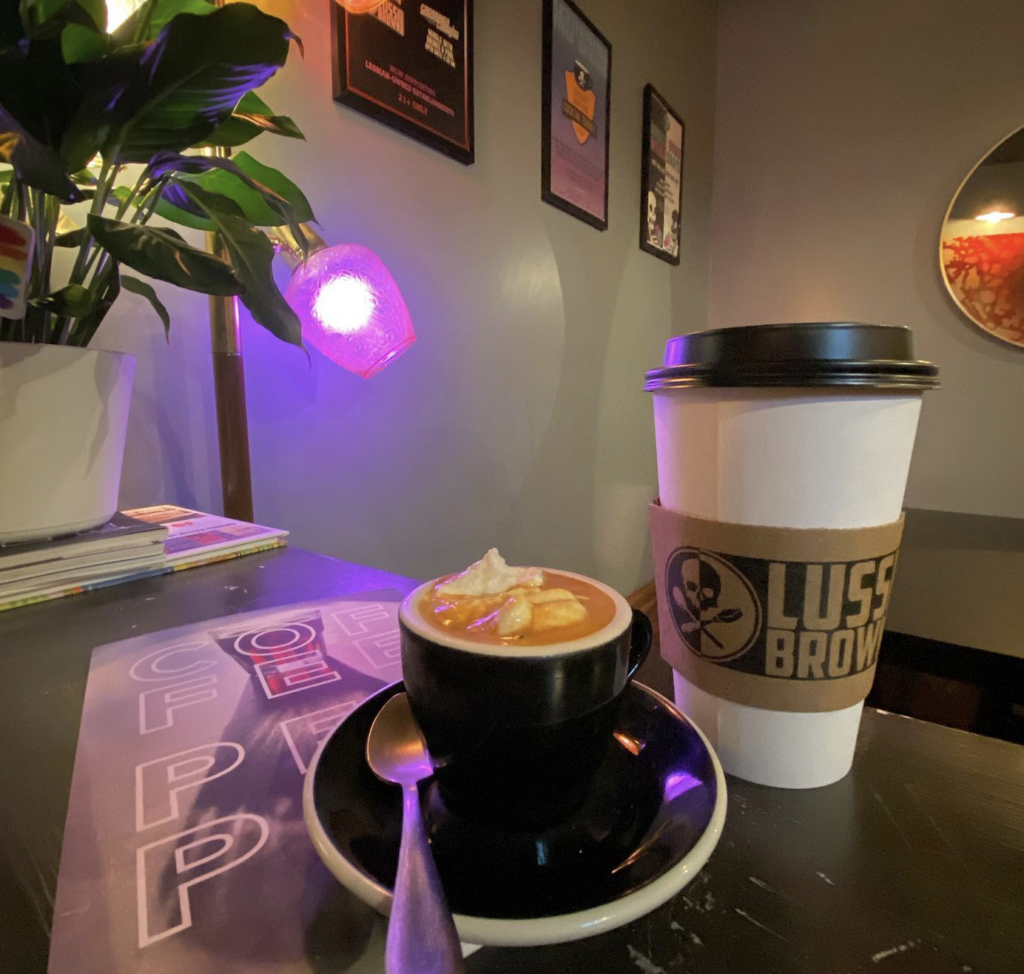 CYCLE
Kick up your downtown fun a notch by booking with Lex E-Bikes, the first E-bike rental in Lexington, Kentucky. They are 100% locally owned. Find them at 256 Jefferson Street, just a short block away from the famous Legacy Trail.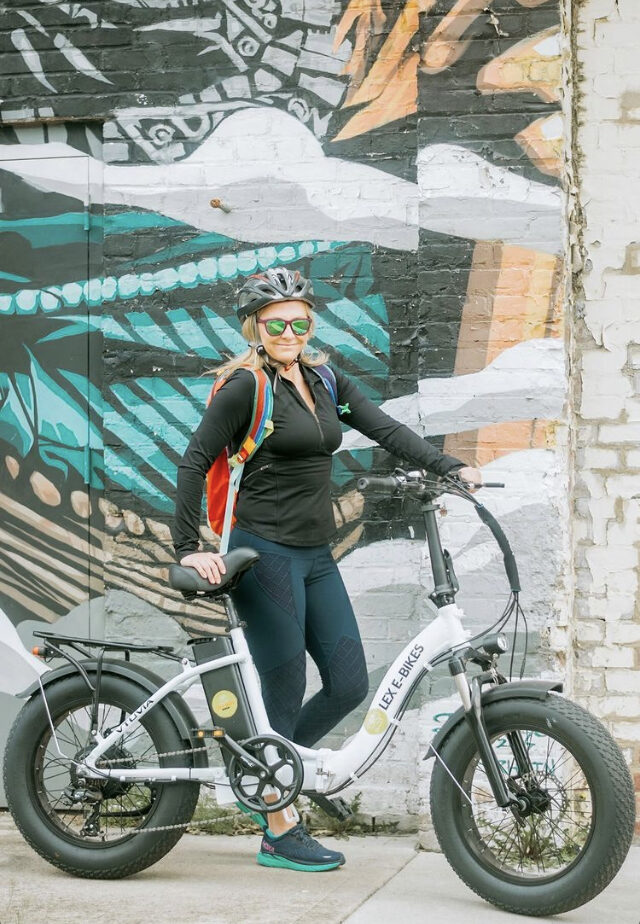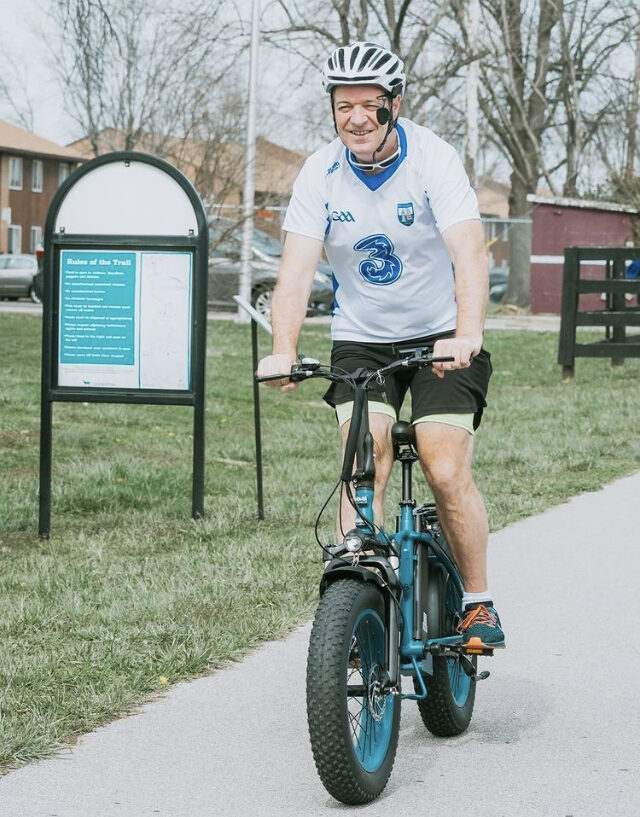 The electric assist included on their bikes means that major tourist highlights like the Kentucky Horse Park and the Bourbon Trail are within easy reach. Get the most out of your time in Lexington.
Choose from three sizes to fit your body frame. Every E-bike comes with a complimentary helmet and lock for your safety.
Book your bike online or pop by. Their friendly team is happy to help out and answer any questions you may have. Cycle your way to the best places to dine and drink in downtown Lexington, Kentucky.
KIDS ACTIVITIES
The Exploratorium of Lexington, also located on The Square provides quizzical children with hands-on exploration and is home to several traveling exhibits throughout the year. You can purchase tickets for a show at the Lexington Children's Theatre with riveting options for kid friendly diversions.
BITES OF THE BLUEGRASS
Want a great way to get a taste of five different local restaurants downtown all while strolling, taking in the scenery and learning a bit of local history? Bites of the Bluegrass offers an amazing trio of facts, fun and food! Allow tour guide Erin Goins to be your Culinary Cruise Director for the afternoon while you experience the best downtown Lexington has to offer.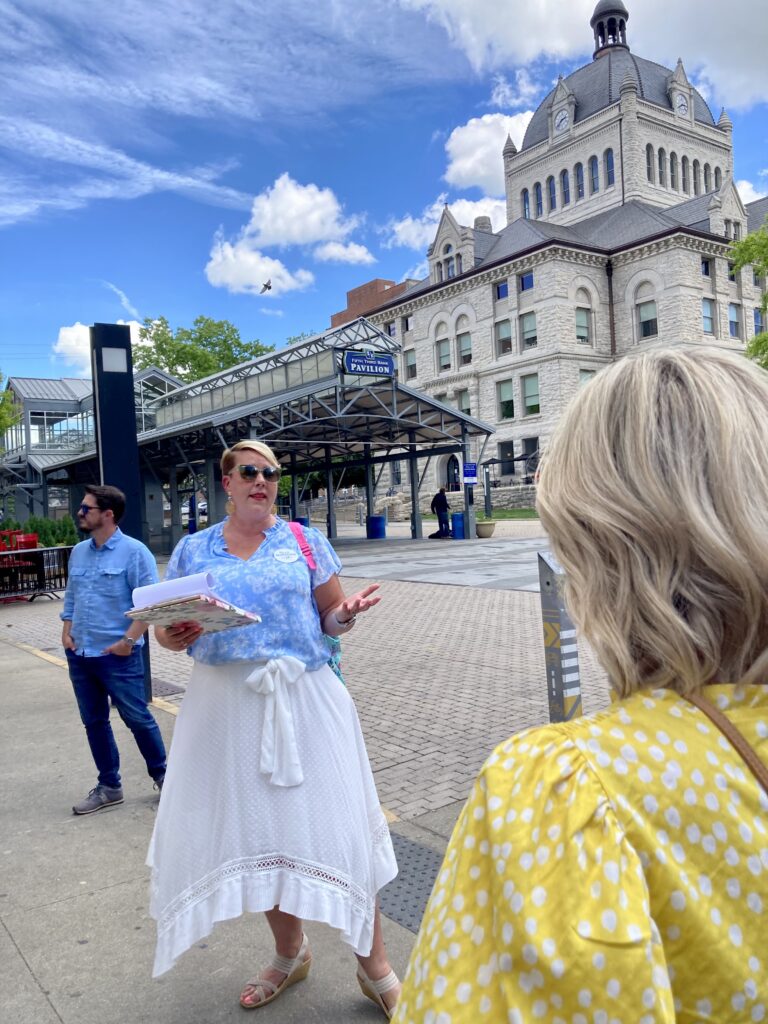 On our tour we enjoyed a Benedictine BLT and pimento salad from Zim's Cafe. On our second stop we indulged in a Mac n' Cheese beignet complimented with a sidecar of spicy honey and elote corn at Agave & Rye. While there we experienced the Bee Sting– an extraordinary floral taste bud extravaganza that's hard to describe. Third stop was the Southern Tavern where we enjoyed the Savannah; a grilled peach sandwich with a side of pretzel bites and homemade beer cheese.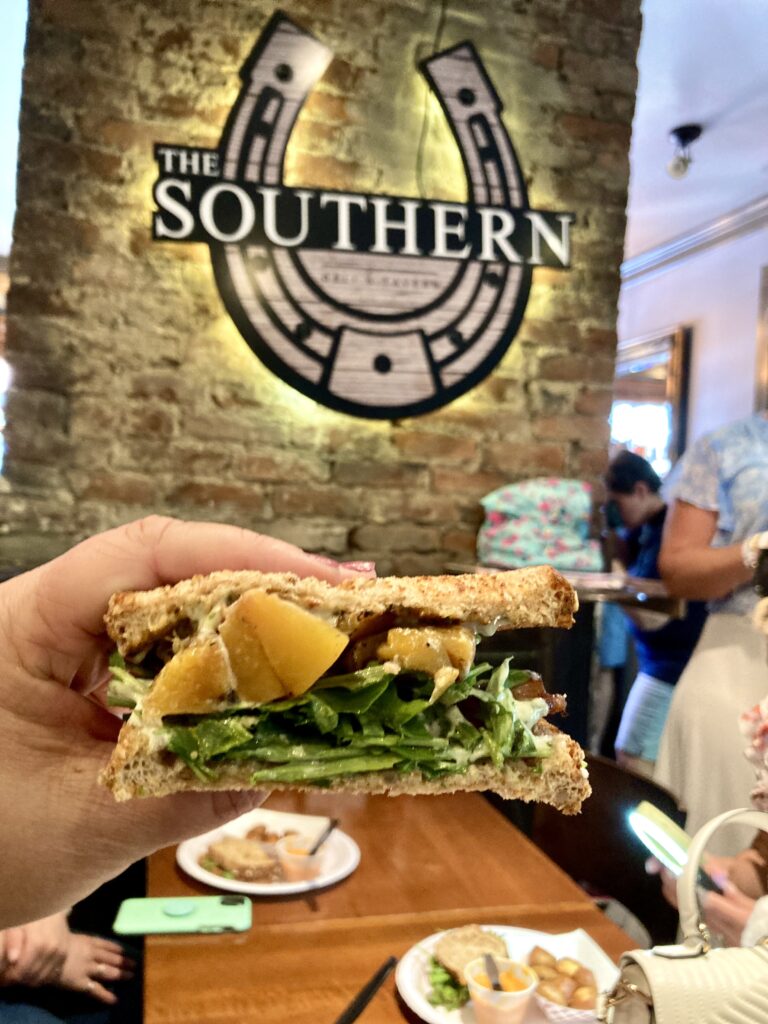 Vinegar & Salt rounded out the last of our savory tastings with a hanger steak and creamy mashed potatoes plus a colorful Spätzle Primavera; a mashup of Southern German and Italian flavors. We finished our tour at the lovely Grove where Luna created a dark chocolate bark paired with a hand whipped cream and macerated strawberries.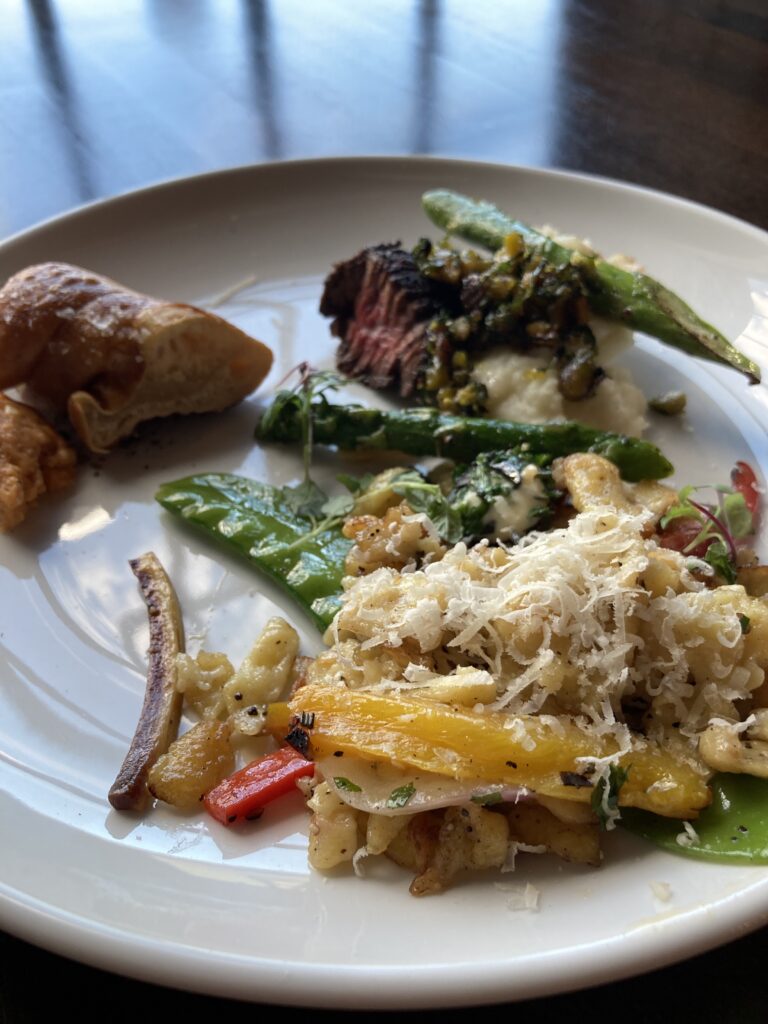 DINE
Following a sunny day of downtown shopping, exploring and picture taking, I have several fantastic dining options to recommend. There are literally too many to mention here so I've selected a few top choices. When it's time for dinner and cocktails, read on to choose from the best places to dine and drink in downtown Lexington, Kentucky.
On the corner of Short and Lime you will delight to discover Corto Lima. Chef Jonathan Lundy fashions authentic, Latin inspired cuisine. Begin with his tangy, Salsa Trio and Guacamole. And the refreshing Prickley Pear Frozen Margarita is an absolute must!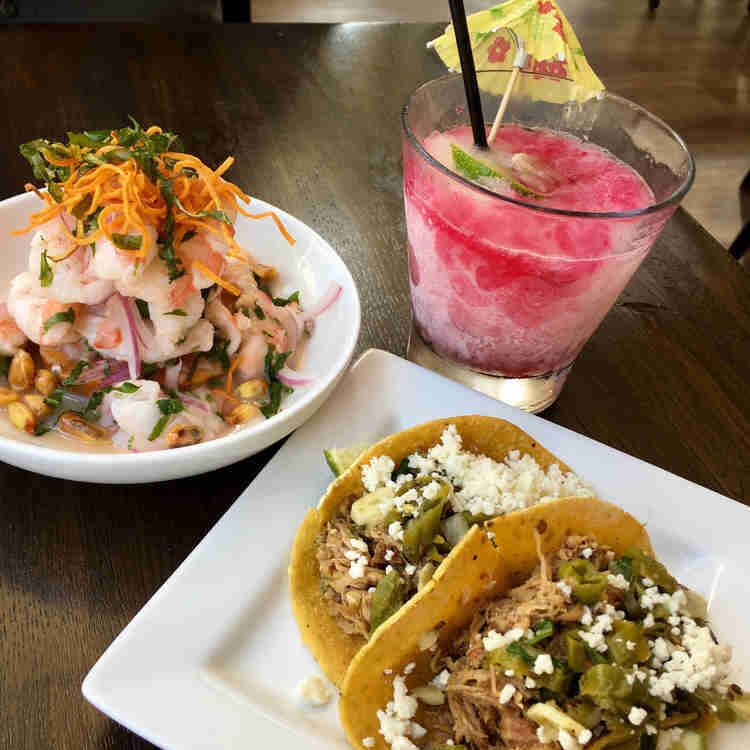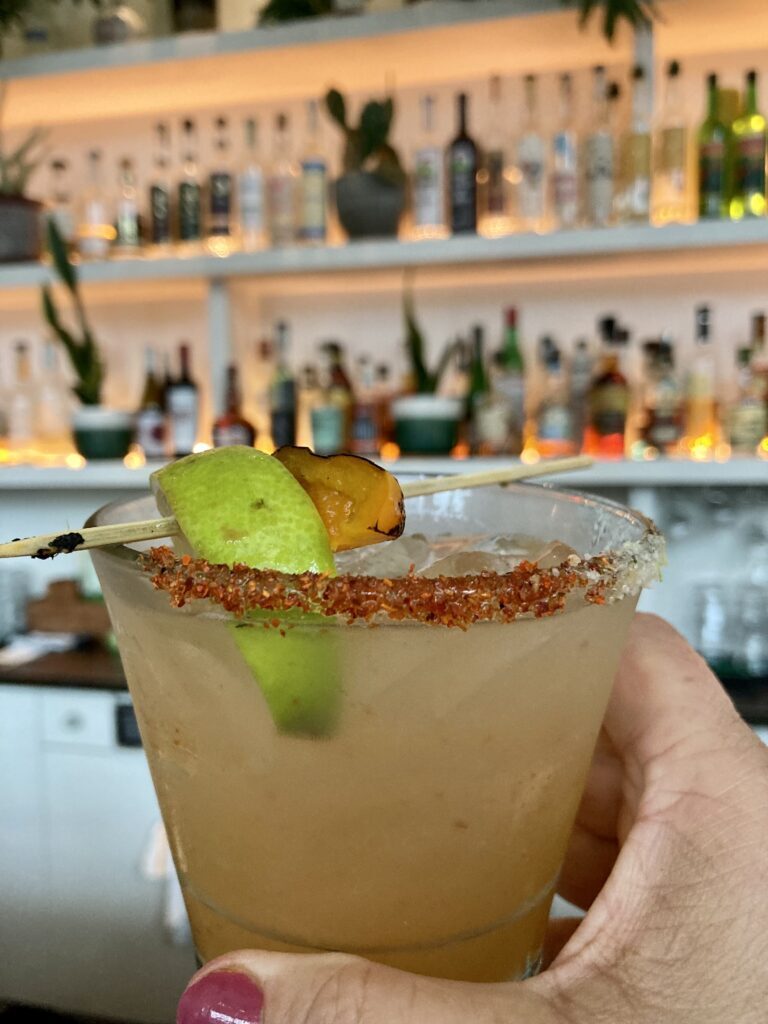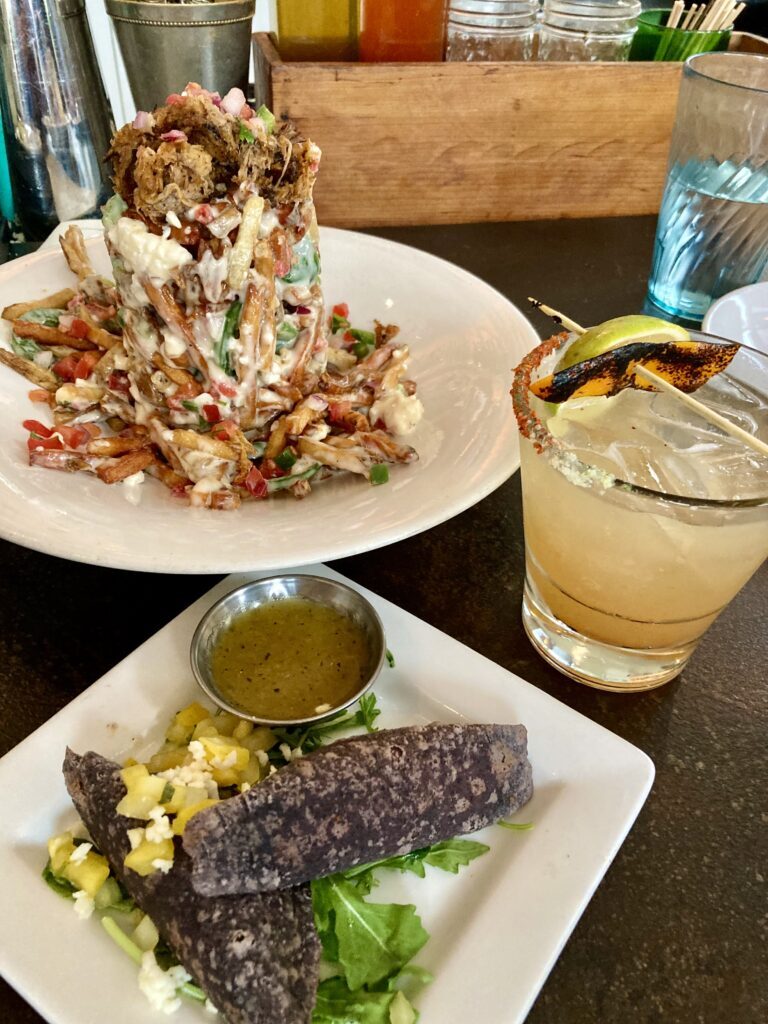 School Sushi established a home in a former bank on Short Street, where patrons can even dine in the vault. They prepare fresh and succulent sushi. Our favorite is the Super Rainbow and the Dragon Roll.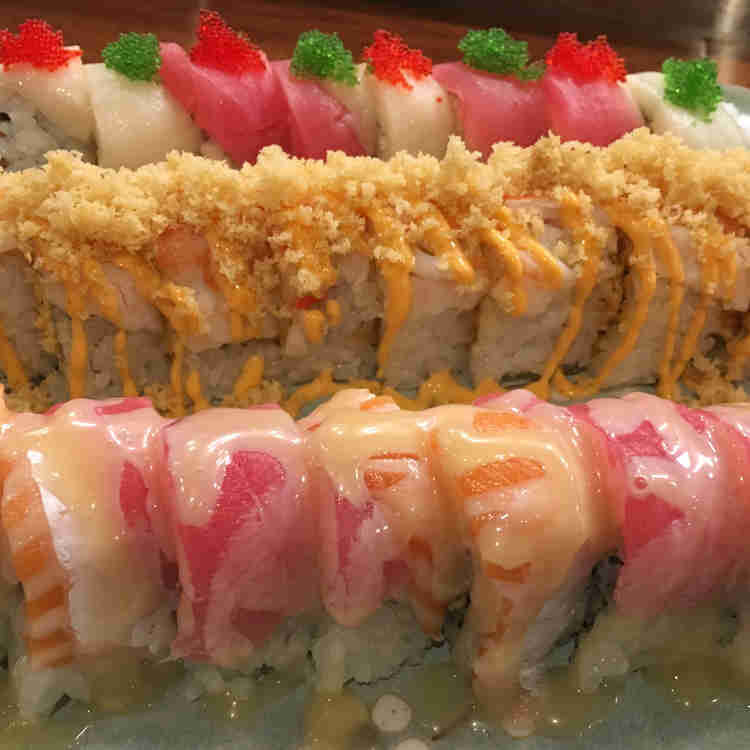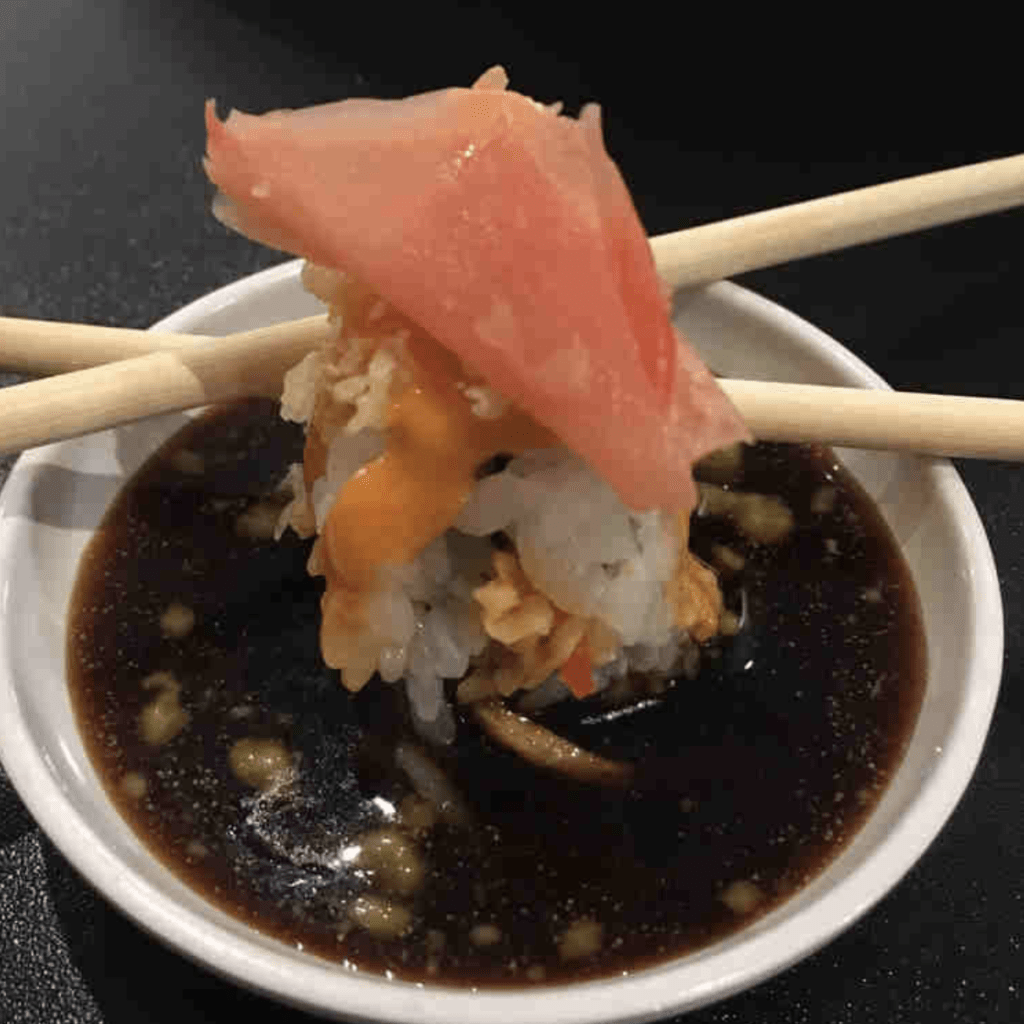 Discover Agave & Rye just across from the Opera House. You can't miss it with the beautiful mural of bees and honeycomb designed on the outside. The interior is even more amazing with unique and colorful paintings and décor. Agave & Rye is known for their 90+ tequila options and tasty street tacos. And their epic taco stands by the name! My favorite is the Crown Jewel – butter and garlic lobster, shiitake mushrooms, mac n' cheese, truffle oil and shavings and savory, shaved green onions.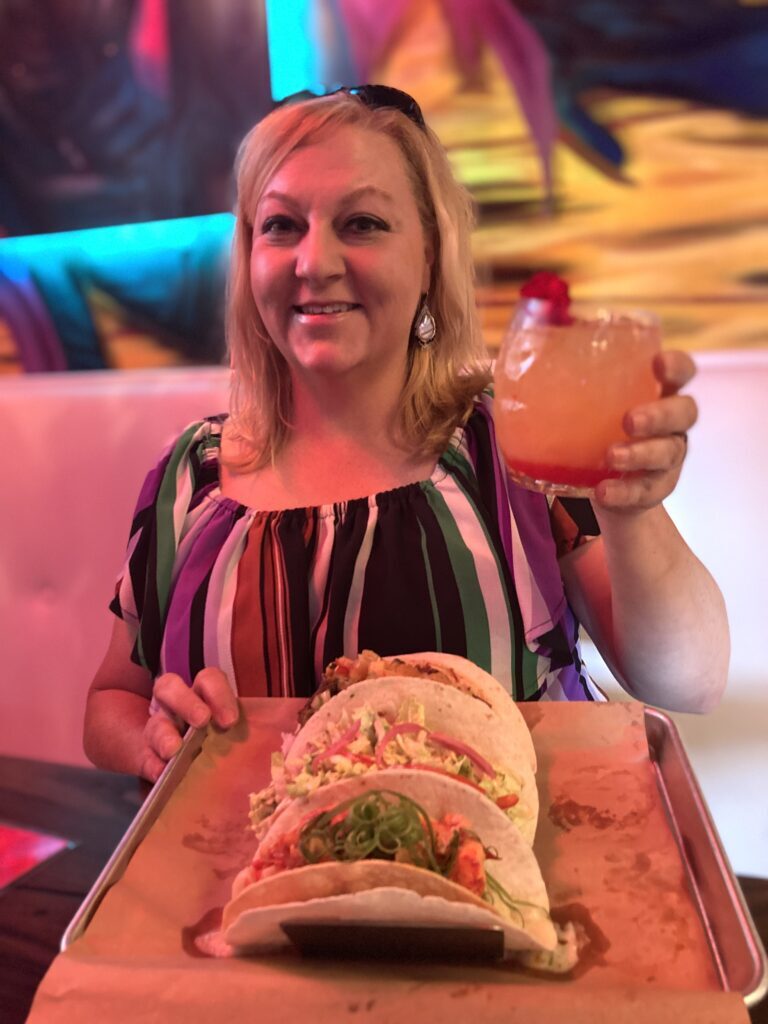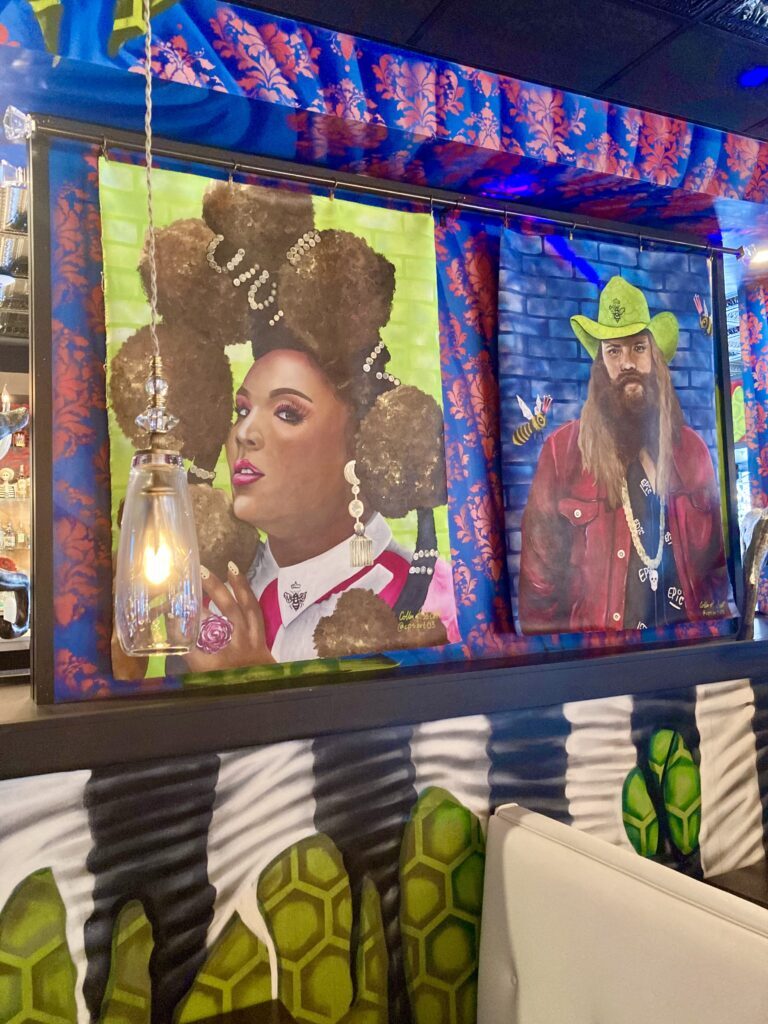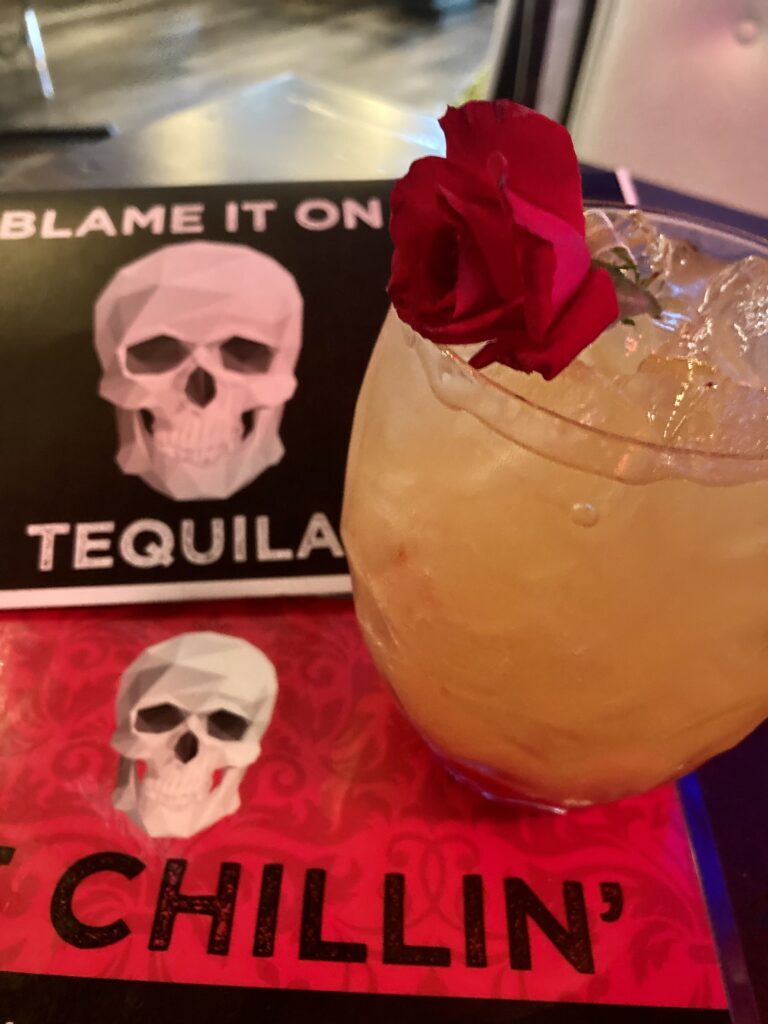 MORE DINING
Dudley's on Short offers upscale dining in a downtown setting. You can't go wrong with anything on their menu and we suggest Pasta Dudley with chicken, red onions, peas, carrots, sun-dried tomatoes and fennel on a delicate bed of angel hair pasta, dusted with Asiago. Enjoy their rooftop patio on a pleasant evening.
A new neighbor downtown is ItalX on Main Street and is perfect for celebrations or a romantic date night. Sample one of their delectable, dishes such as the Chicken Saltimbocca, the Italian version of Cordon Bleu with prosciutto, mozzarella stuffed chicken atop asparagus risotto or the Gemelli Bolognese; a beef, pork, lamb ragu.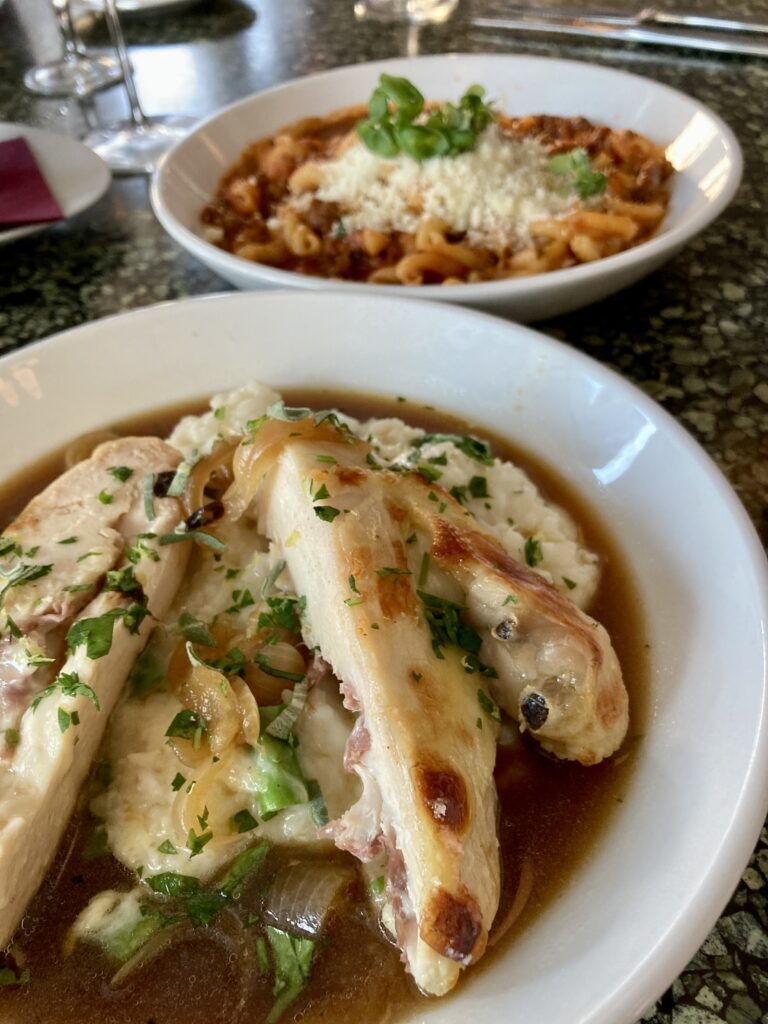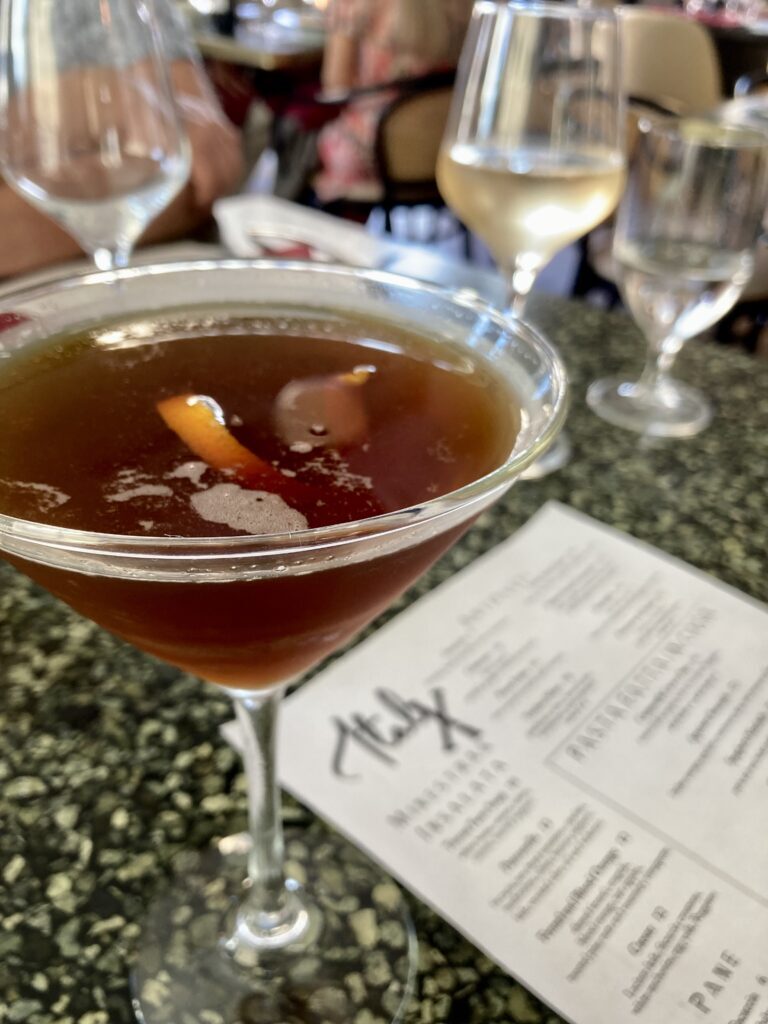 Get a fantastic overview of downtown Lexington at the Infinity Restaurant & Bar This rooftop restaurant and lounge serves handcrafted cocktails that make an excellent pairing with their modern American fare.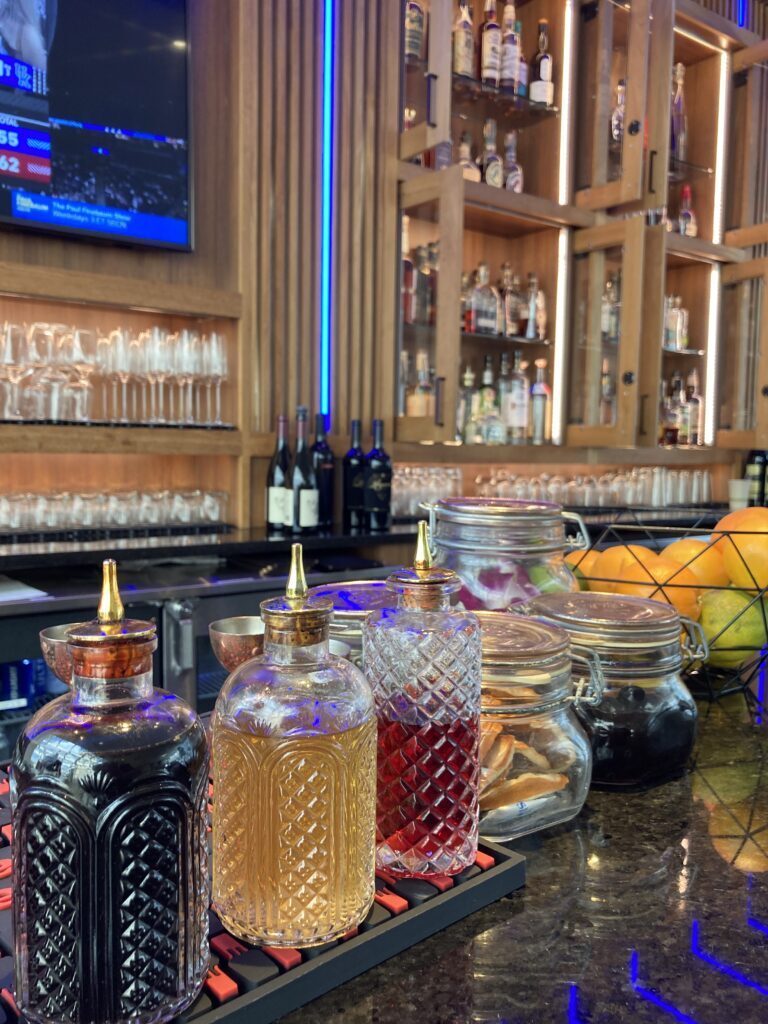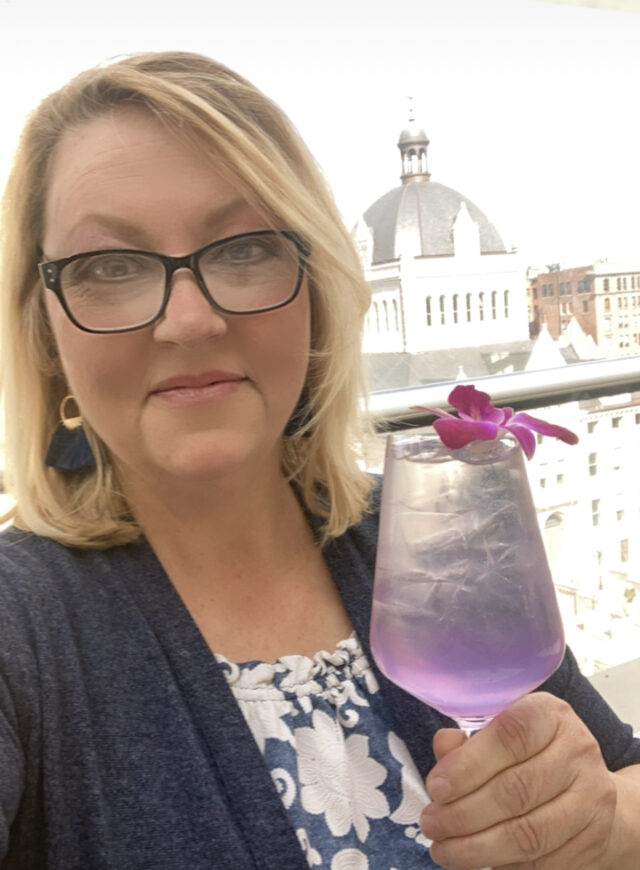 Crave French cuisine? I point you to Le Deauville! This stellar restaurant is a traditional, French bistro with an extensive wine list. Absorb the sexy, French ambiance and people-watch on their outdoor terrace in this famous, historical section of Lexington. Arrive between 5 and 6:30PM for half off drinks and appetizers. A favorite dish is the Pan Seared Chilean Bass with celery root purée and Brussel sprouts, bacon topped with Beurre Blanc sauce.
For a more laid-back dining experience, I recommend Minglewood at 159 North Limestone where you can sample their yummy Green Chili Pork Tacos.
Pies and Pints on Main Street offers many savory and unique pizza options such as the Street Corn and the Grape & Gorgonzola pies.
DRINK
Top off your day of shopping and dining with a night on the town! There are many great cocktail lounges in Lexington and best of all, you can walk back to your BnB without worry.
The Roxy provides tantalizing drinks and dancing. Built in 1905, this former two-story bank offers a one-of-a-kind Lexington nightlife experience. Book in the VIP section for the wrap around balcony that views the dance floor.
If you seek a completely laid-back, hole-in-the-wall, drinking destination, try the Side Bar on Limestone Street. Their tasty refreshments are reasonably priced. I pair a frothy libation with their fabulous, sweet potato fries.
If you are a fan of Kentucky bourbon or just curious, check out Centro and Bluegrass Tavern with over 100 bourbons from which to choose. Overlooking Courthouse Plaza at 5/3 Pavilion, you're in the middle of all the action while comfortably imbibing choice cocktails, local beer and bourbon. Chat with the friendly residents inside or spilling out into the courtyard.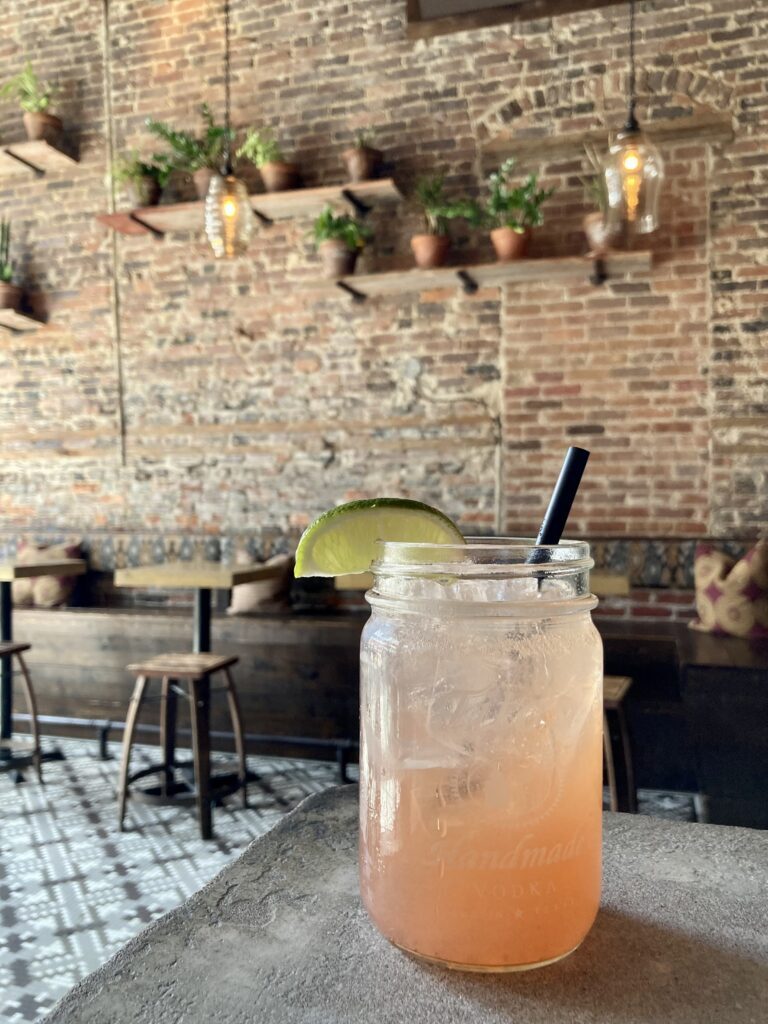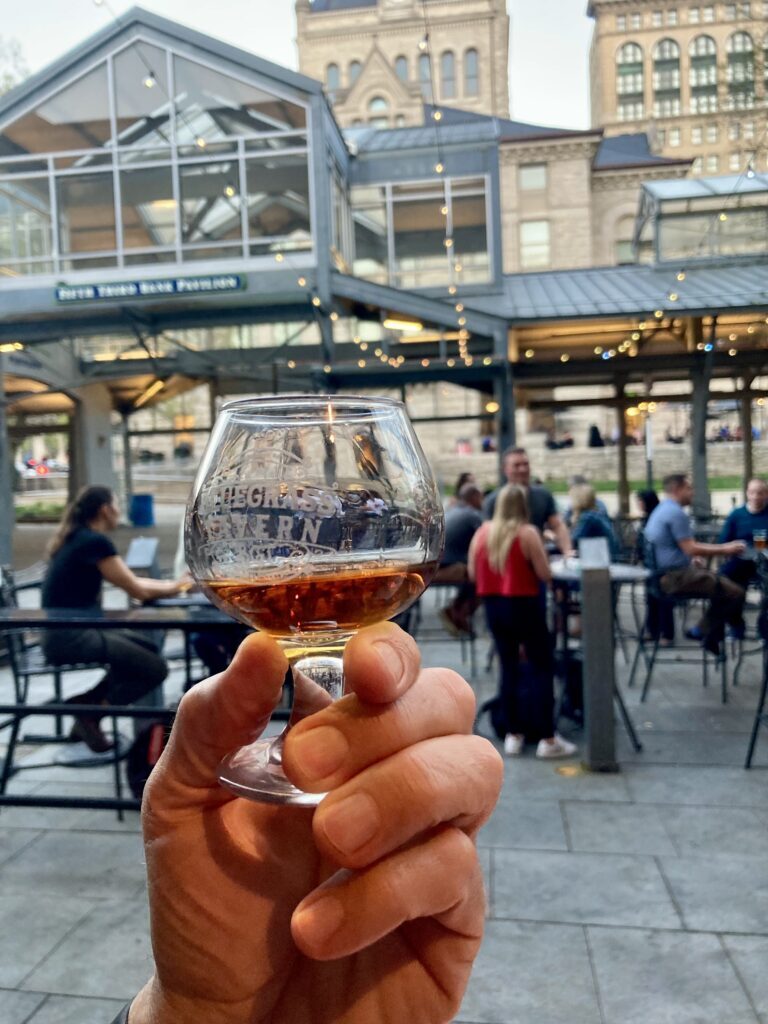 LIVE MUSIC
For live music with a welcoming atmosphere, drop by Elixir on Short Street. Visitors can sip a cocktail and have a tasty bite while enjoying tunes or catching a UK game.
Now let's talk Margaritas! Slide over to the recently opened Mama Tequila on the corner of Broadway and Short Streets. Newly painted murals adorn the walls of their establishment, both interior and exterior. Strike a pose by their blazing, pink, marque photo ops and quaff a reviving traditional or flavored margarita.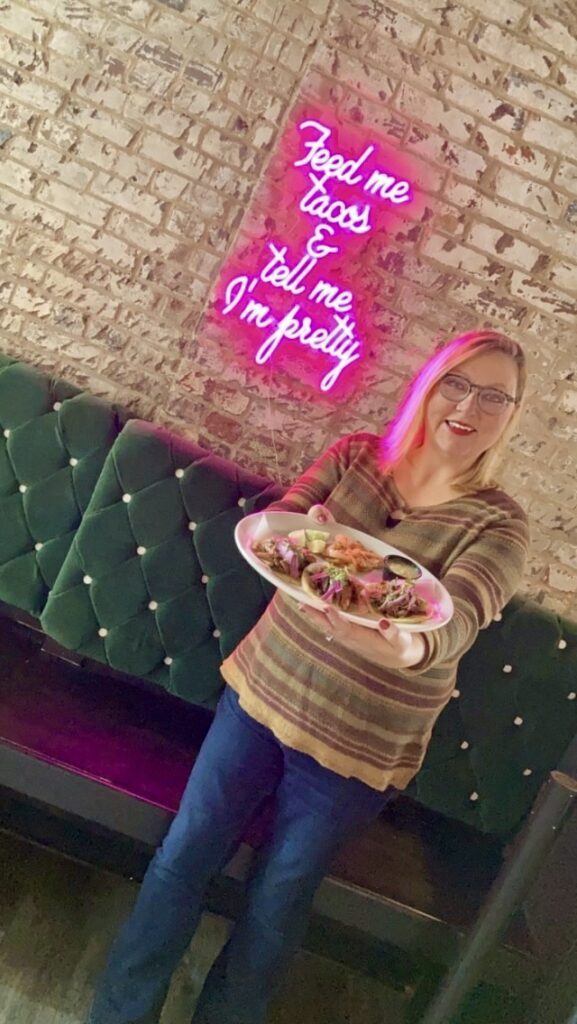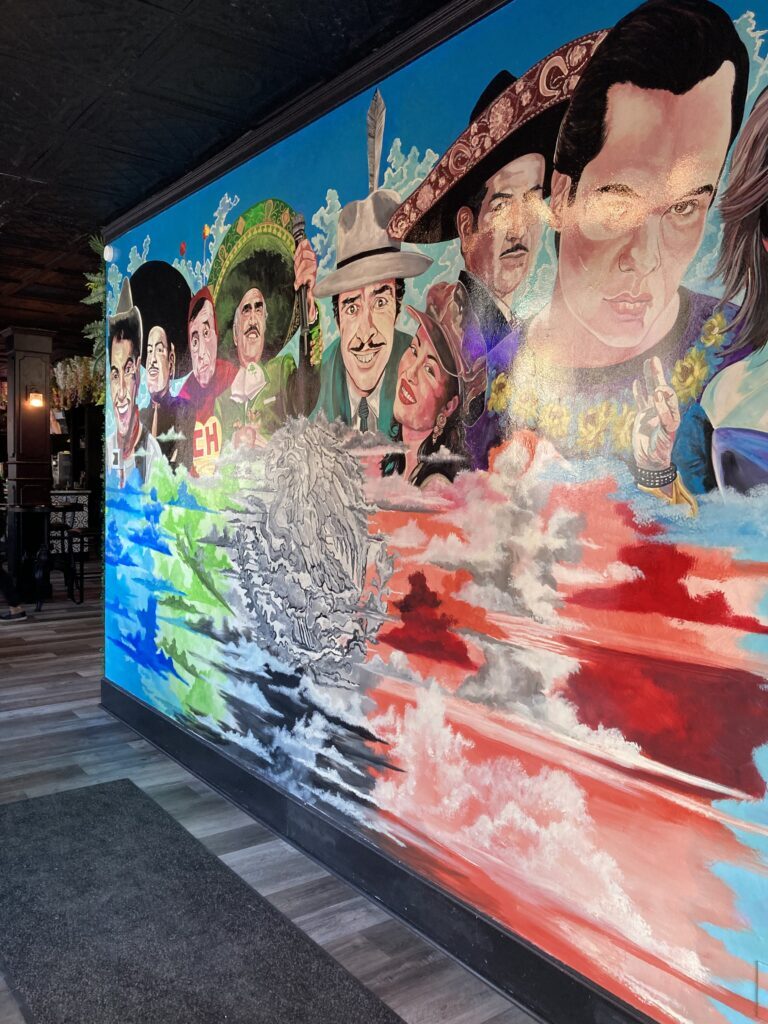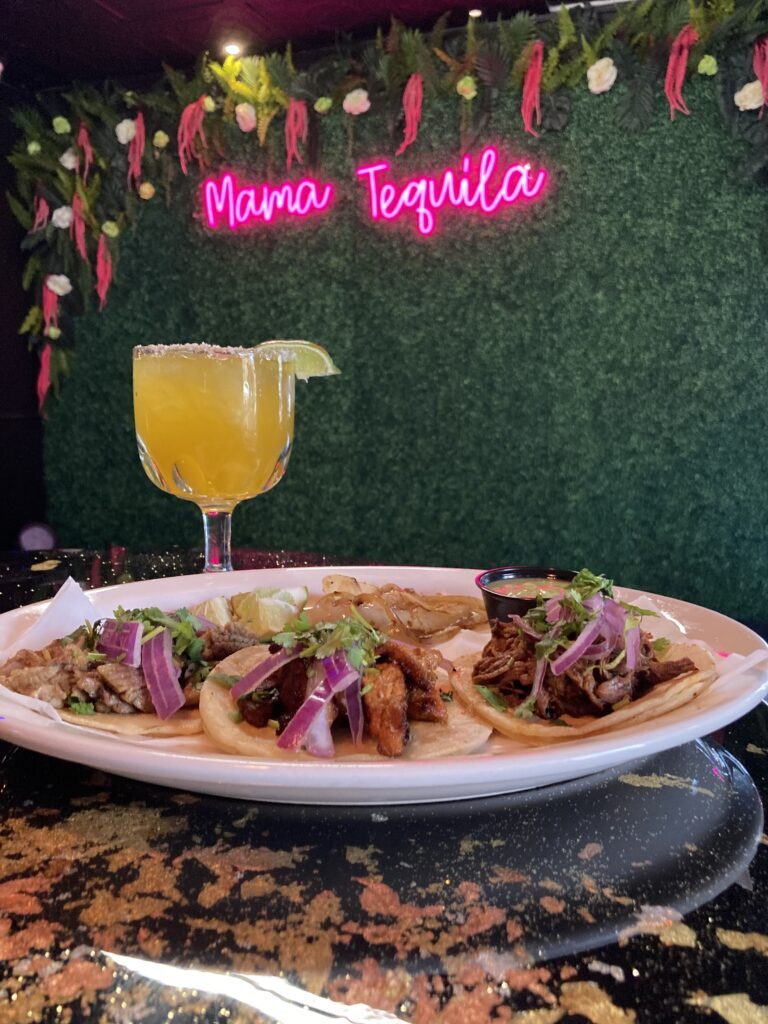 Visit Creaux for live music from some of the area's hippest and most talented musicians. The performances commence every Friday and Saturday night as downtown Lexington comes alive! Creaux blends the bold, energetic culture of southern Louisiana with the inspiring and hospitable nature of Kentucky. Grab a small plate and a cocktail and join in the festivities.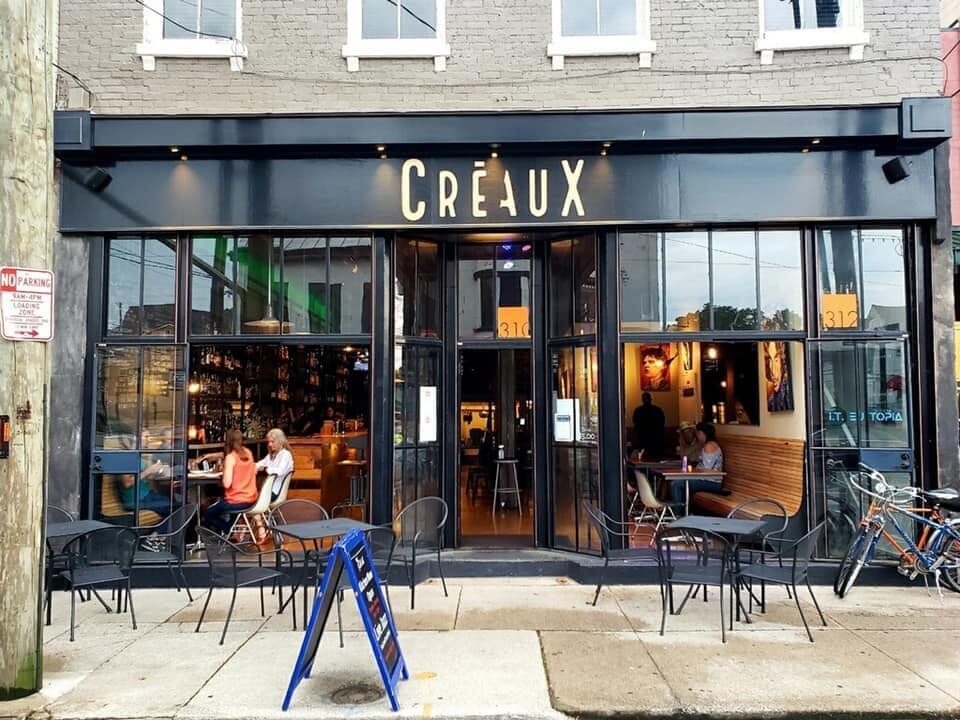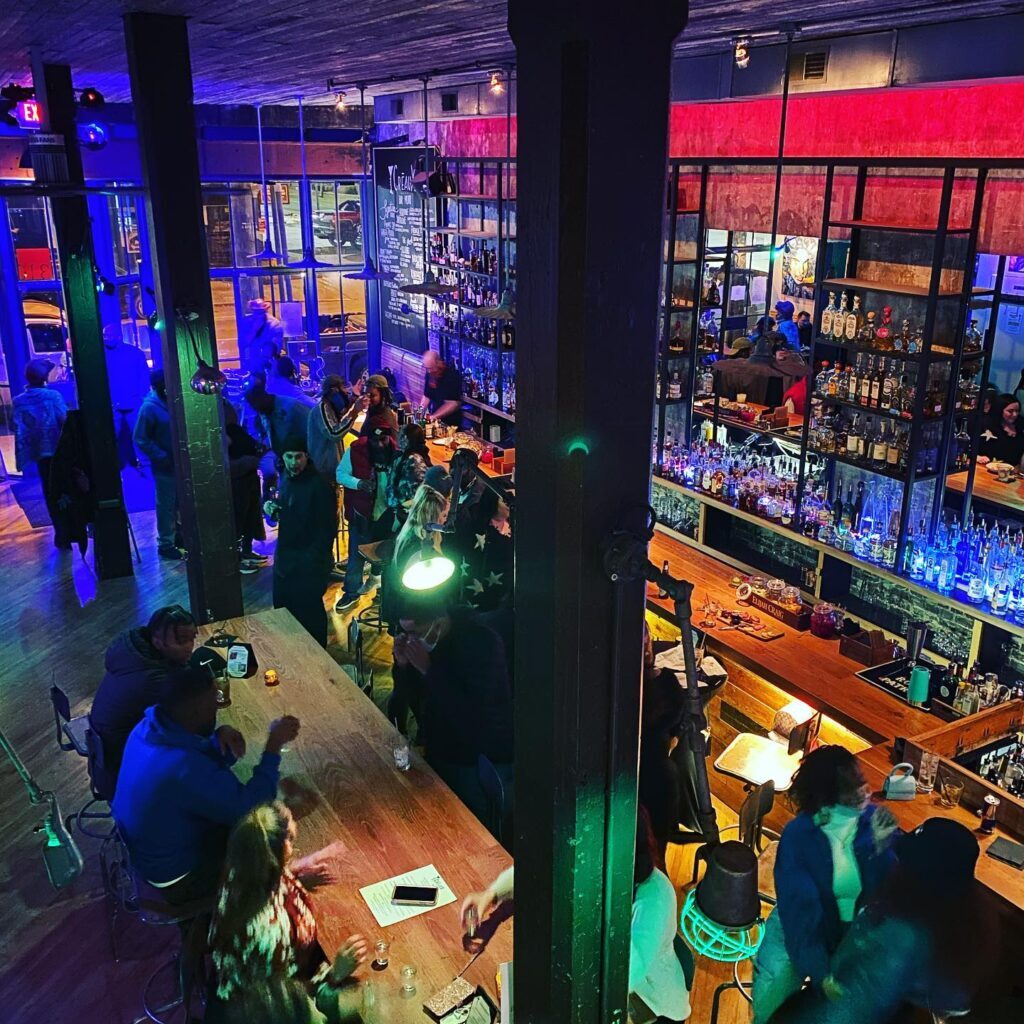 DOWNTOWN ACCOMMODATIONS
There are a number of wonderful places to stay right in the center of town. Visitors can check in a locally owned AirBnB. Bed down in a delightfully historic home and fill a long weekend with assorted pastimes. All this is within a walk-able radius!
City Chic Loft– Upscale, bright and trendy space on Third Street.
Are you a fan of Game of Thrones? This classical home offers several options including themed rooms. Cruiser bikes are available to explore our inviting city.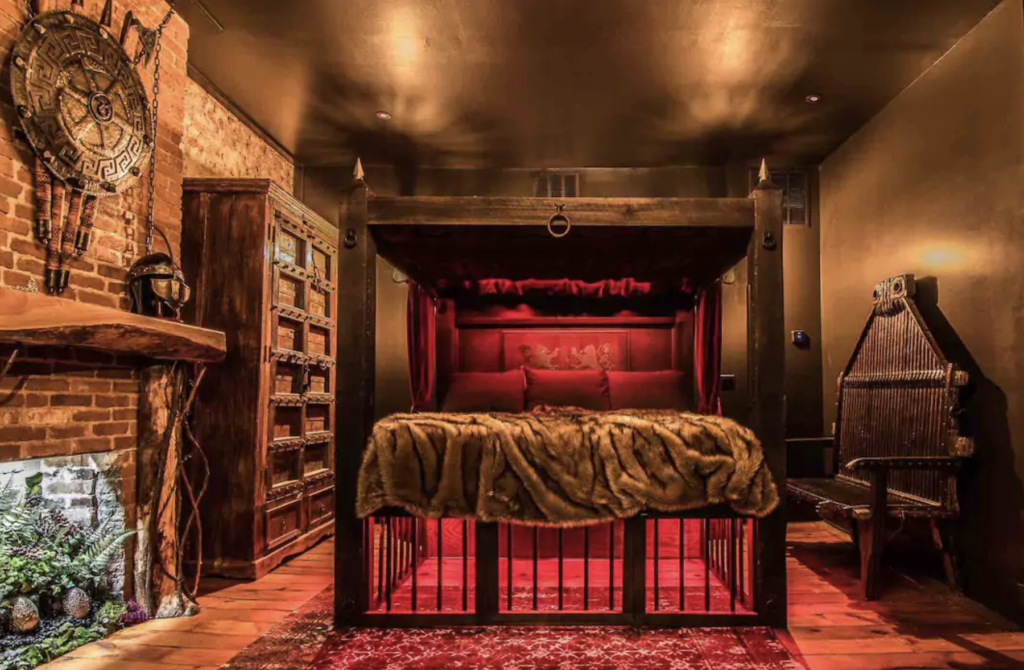 Absolutely Perfect Downtown Location– Quaint two bedroom, second-floor apartment in the historic district on West Second Street.
Upscale Downtown Lexington Penthouse– Large space with great view on Short Street.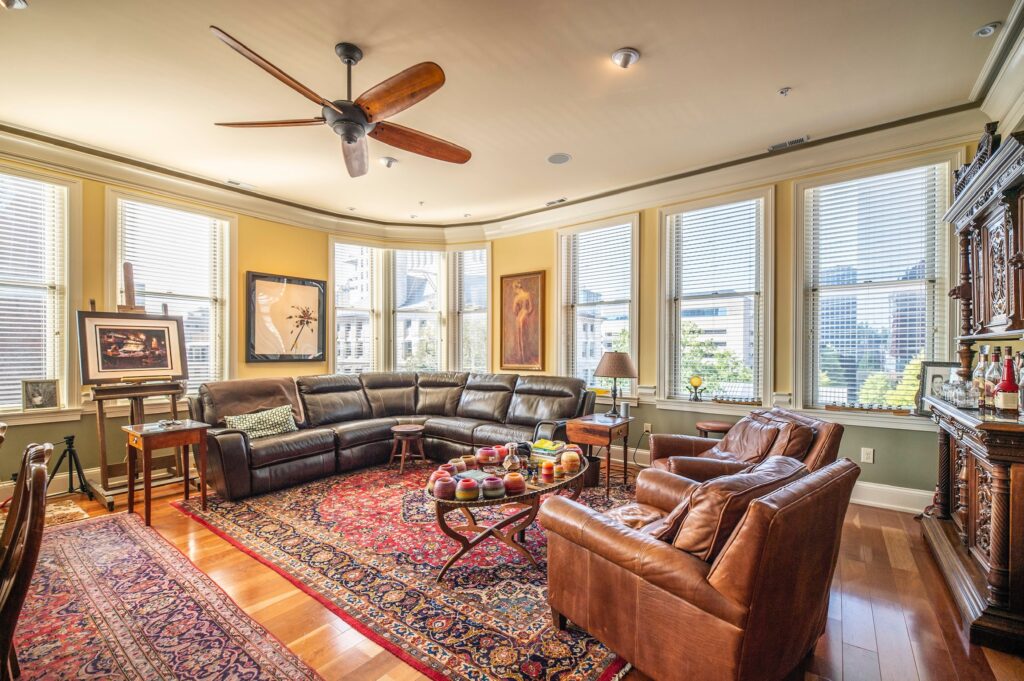 Located in the epicenter of downtown happenings. Superb for family or group lodging.
I trust you've found my blogs featuring the best places to dine and drink in downtown Lexington, Kentucky fun and informative. Consider yourself cordially invited to my cherished hometown! If you missed Part One, read about the Best Places in Downtown Lexington, Kentucky.
I invite you to subscribe to my site to get the latest blogs delivered hot and fresh right to your inbox. Keep in touch on Facebook and Instagram for updates on great things happening around Kentucky!
To Lexington from:
Georgetown- 13 miles
Covington- 80 miles
Louisville- 78 miles
Harrodsburg- 38 miles
Bowling Green- 152 miles
Elizabethtown- 85 miles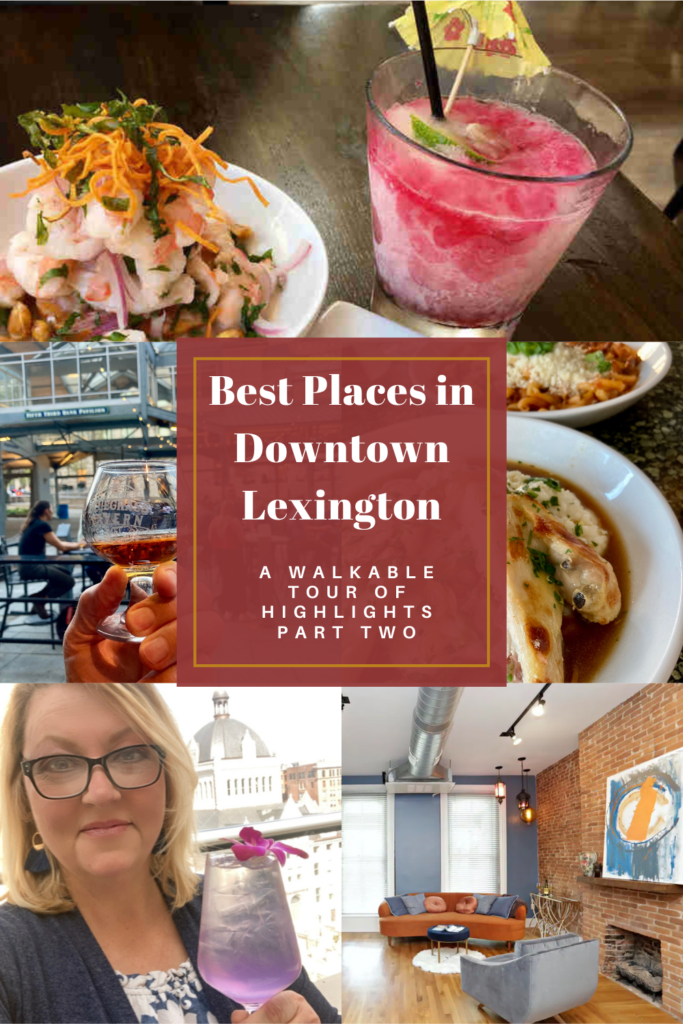 EXPLORE Stop at the Visit Lex information center and gift shop located in the old courthouse on Main Street. Have your photo taken next to the signature, hand-painted, horse statue and sample the subtle variances between Kentucky bourbons at the bourbon "sniffing" station. This stop will put you well on your way to the best places to dine and drink in…