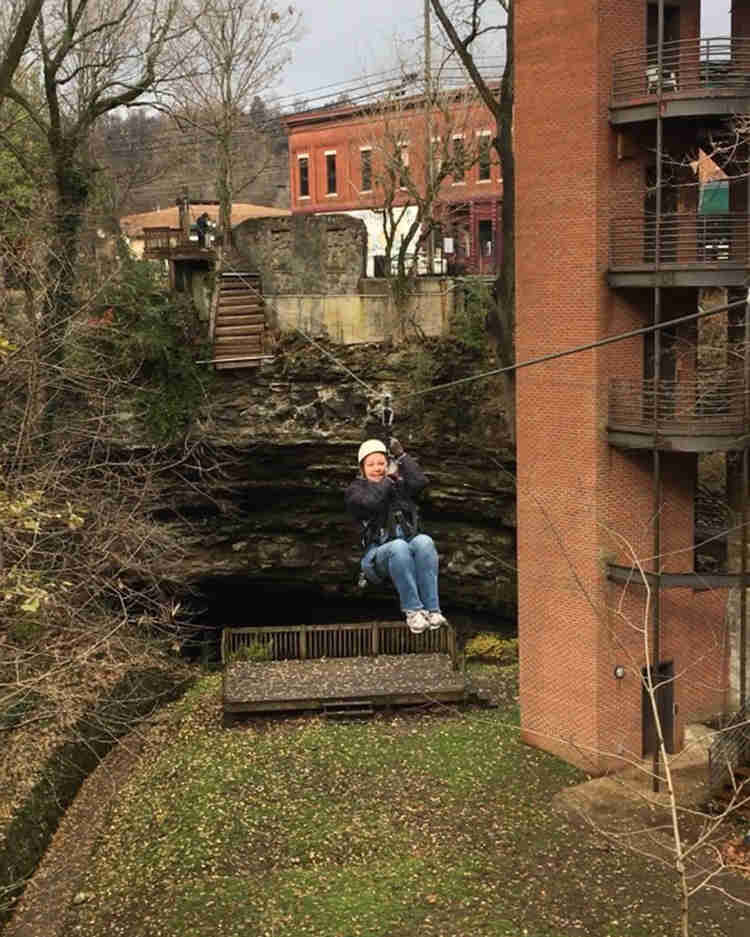 Hidden River Cave- Horse Cave, KY
by Marie

Posted on

December 11, 2018
I have driven I-65 on the Bluegrass Parkway a hundred times and I've seen the signs for the caves more than I can count. Though I'm a bit claustrophobic, I finally took the opportunity to stop and enjoy Horse Cave, KY and I couldn't have been more thrilled!
The Hidden River Cave and American Cave Museum located in Horse Cave, Kentucky is a nonprofit organization dedicated to maintaining this scenic land and waterway while educating the public. 
*Family Friendly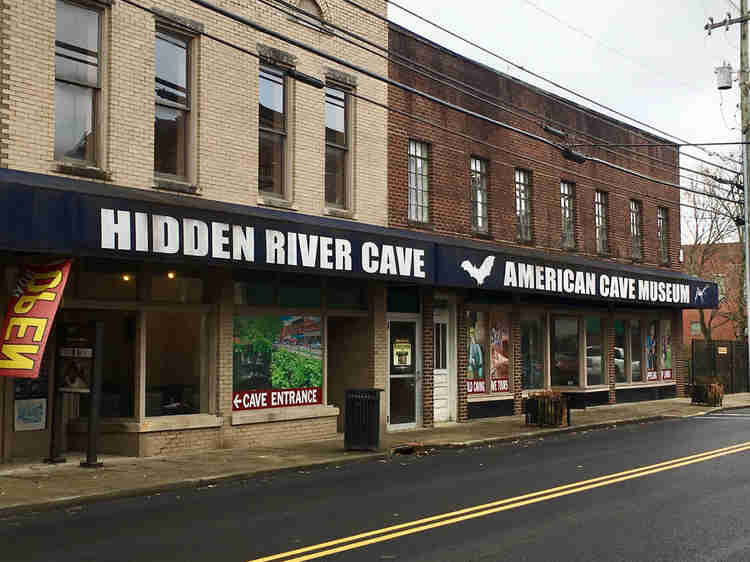 Zip lining, rappelling and cave tours all in downtown Horse Cave. Be sure to follow @kygetaway for fun in the area.
We were amazed to discover the Hidden River Cave is actually right in the middle of downtown Horse Cave! The ancient cavern literally runs beneath the stores and restaurants of this charming, little city and extends for acres.
But first, I had the opportunity to check two items off my bucket list… zip-lining and rappelling! The zip-line spans a large sinkhole where part of the cave collapsed hundreds or perhaps thousands of years ago. Pawpaw trees which produce the largest, edible fruit in their native U.S. dot the grassy, mossy expanse. Here's a fun and useful fact – you can apply the oil from a pawpaw leaf to the skin to discourage mosquitoes.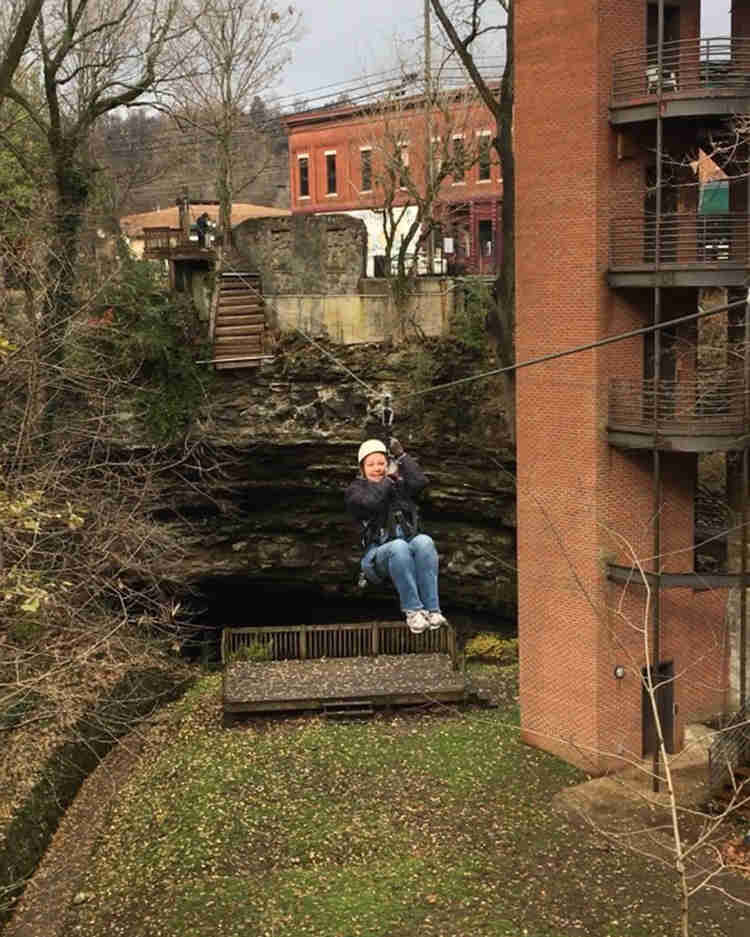 Zipping away!
The zip-line was exciting but the challenge of rappelling felt exhilarating! The drop descends 75 feet to the cave entrance. This was my first experience into the bracing sport, but following good instructions by Jenna and a demonstration by Anthony, I was confident. Leaning back into sturdy gear you control the speed by manipulating the rope, which is your tether. I quickly got the hang of it and have been bitten by the bug. I will be venturing into rappelling again soon! In my opinion, Hidden River Cave zip-lining and rappelling is the perfect jumping-off point (pun intended) for beginners.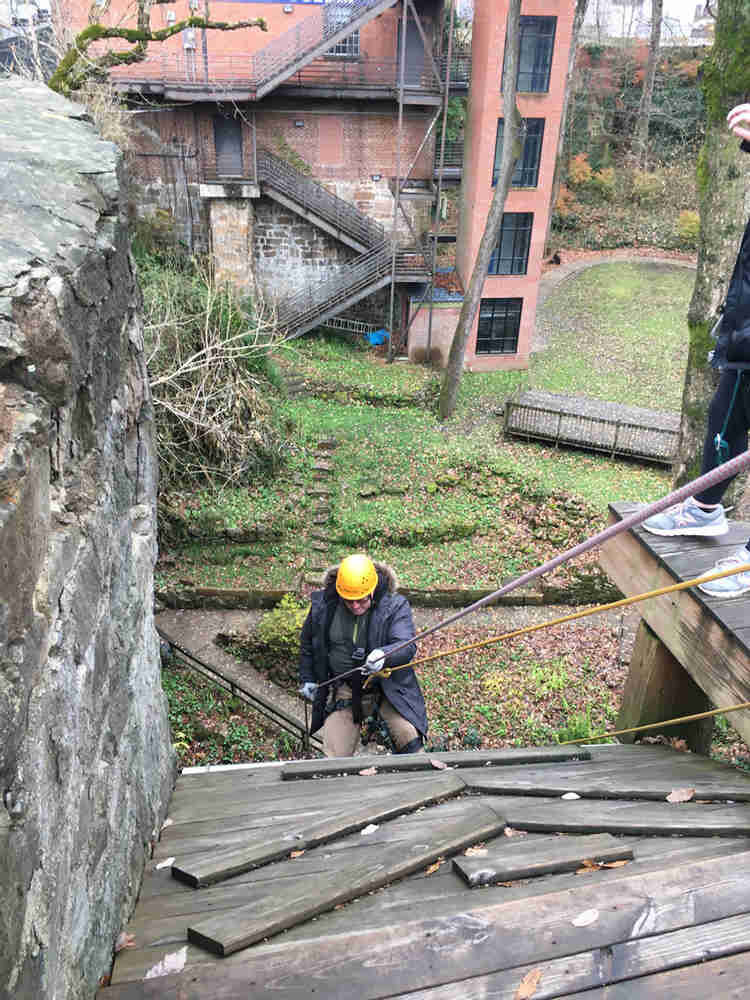 My first rappelling experience several stories down to the mouth of the cave!
"Thrill seeker"quota quenched, we eagerly headed for a tour of the Hidden River Cave. Linda, our leader was both personable and knowledgeable. She had a great love for the environment and preservation of this interesting and historic region. In the 1800s, Horse Cave obtained its power from a hydroelectric generator set up on the subterranean Hidden River. Ingeniously harnessing the water resource, they were the first Kentucky town to have street lights! Hidden River Cave is the deepest underground river in Kentucky.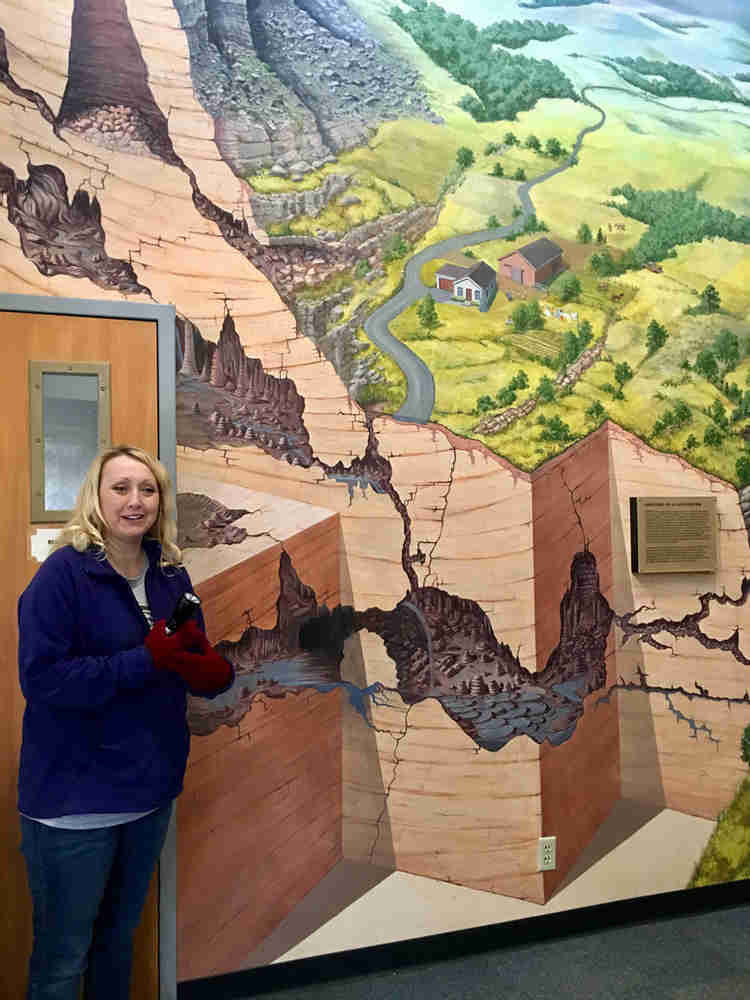 Great tours of Hidden River Cave. 
Once inside we were astonished by the magnitude of the endless, underground cavern. My favorite part was the 100-foot, suspension bridge. It's hard to imagine the tremendous time and effort it must of taken to transport and assemble this bridge piece-by-piece, down to that level.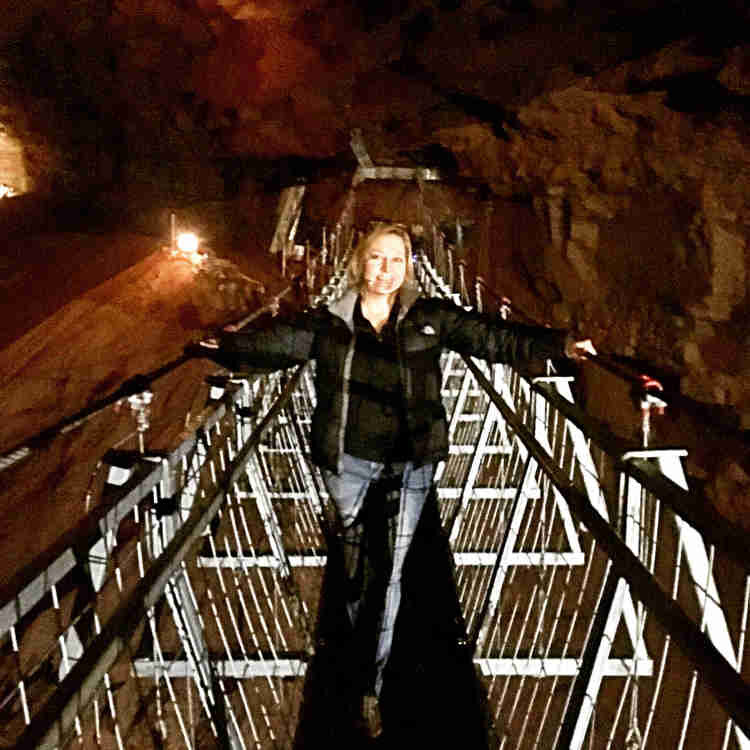 The suspension bridge!  
This fascinating excursion lasted an hour or so, but the time passed quickly. They offer three- and five-hour tours for the serious spelunker, involving much smaller spaces. If that's your thing, this is a great place to enjoy!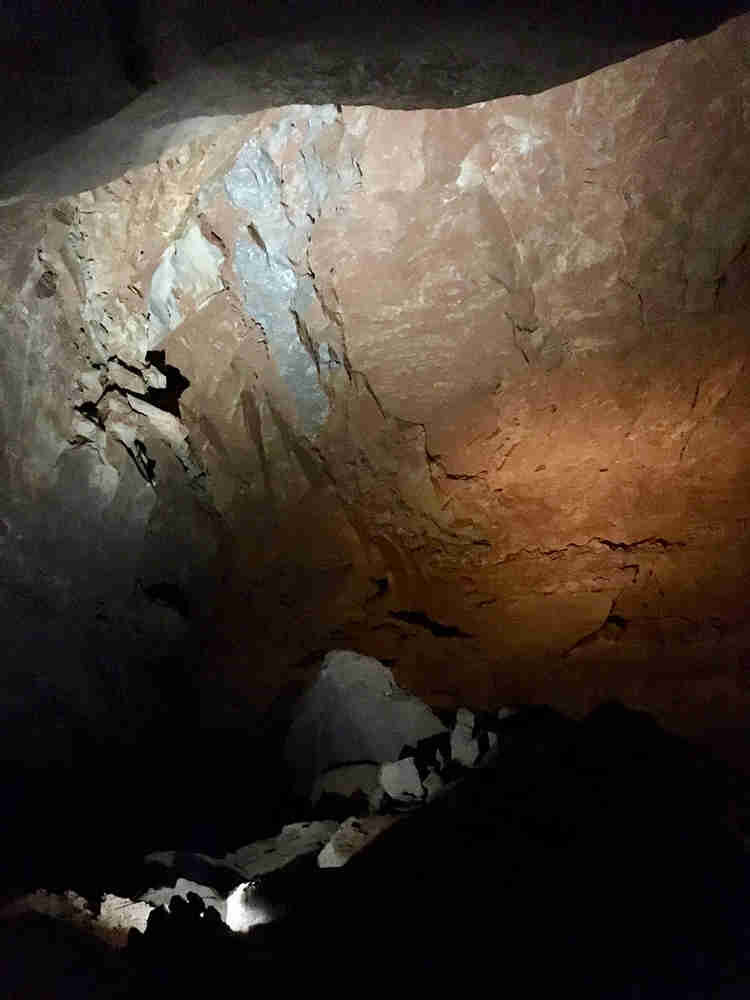 Deep into the cavern. 
I highly recommend taking advantage of Hidden River Cave in the cooler, off-season. The temperature generally remains constant; often warmer than above ground! Our tour guide noted that it's best to avoid the mid-summer heat when climbing the stairs out of the cave, as well.
As I mentioned, Horse Cave is a quaint little town that is home to little shops such as Nana's Primatives and Crafts and All Things by Mel and locally owned restaurants like Turtlelini's Pizza and Five Broke Girls.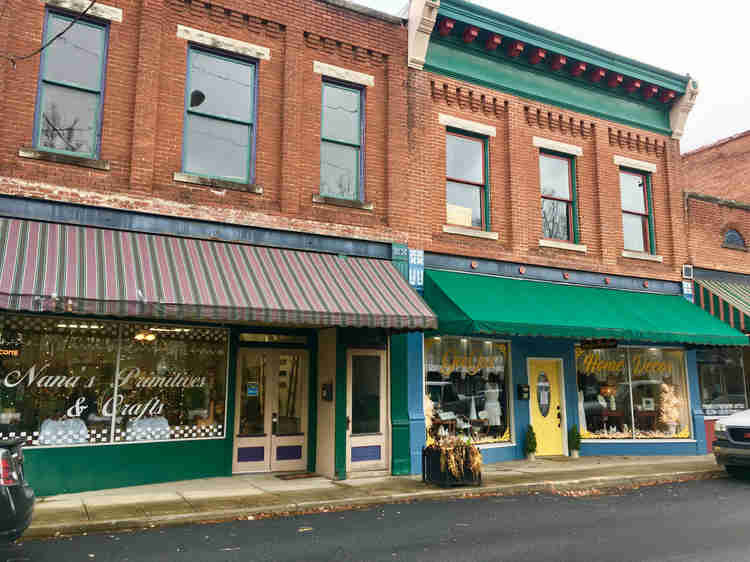 Other downtown shopping in Horse Cave, KY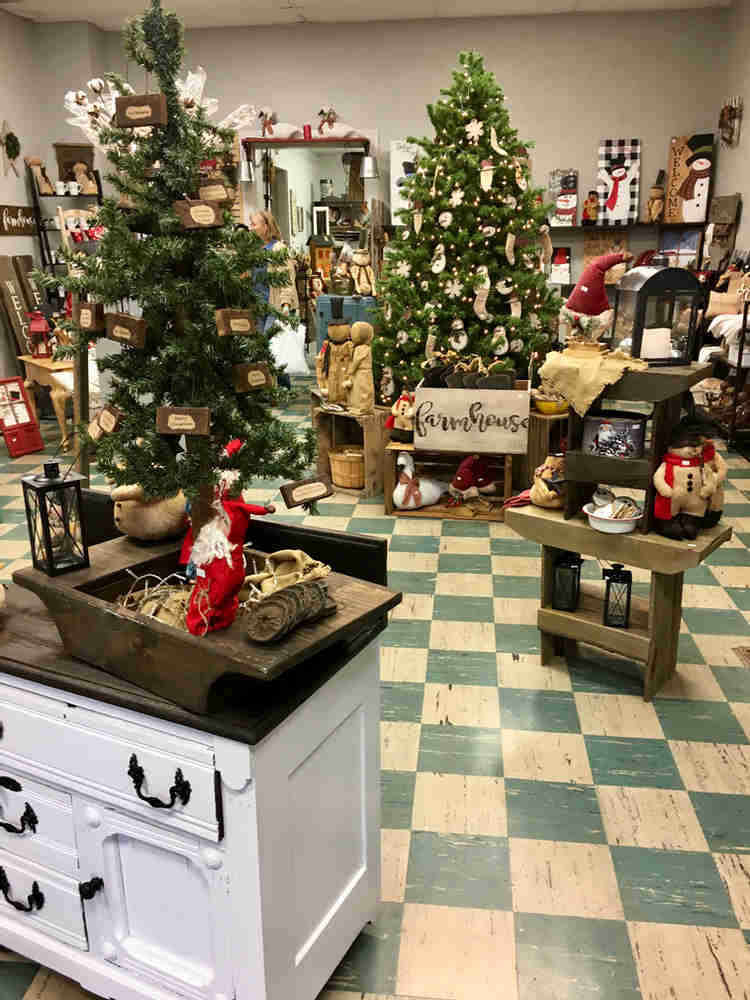 And up the road just a couple miles is Kentucky Down Under which offers cave tours and a zoo that features a number of animals from Australia! But that's another blog where you'll see me petting kangaroos. Here's a teaser… a little joey! Cutest things you'll lay eyes on. I visited in November which was perfect timing when the babies were just exploring more outside their mothers' pouches.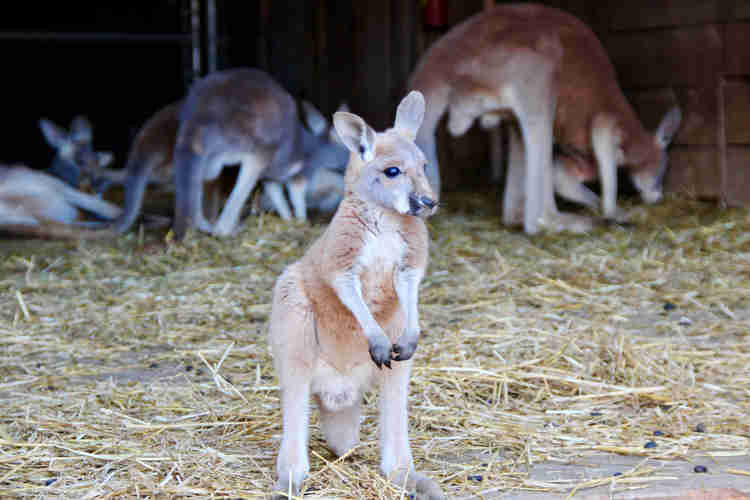 Adorable animals at Kentucky Down Under.
Hidden River Cave is an awesome place to visit, especially if you live in Kentucky. Explore your own backyard to discover this secluded treasure and dive in!
While you are in this neck of the woods, be sure to stop by
Kentucky Down Under
!
#kytourism #Explorekentucky #bucketlist #tourism #kentucky #horsecave #hiddenrivercave #cavetours #cavern #zipline #rappel #weekendgetaway #daytrip #funinkentucky #movetokentucky
I have driven I-65 on the Bluegrass Parkway a hundred times and I've seen the signs for the caves more than I can count. Though I'm a bit claustrophobic, I finally took the opportunity to stop and enjoy Horse Cave, KY and I couldn't have been more thrilled! The Hidden River Cave and American Cave…