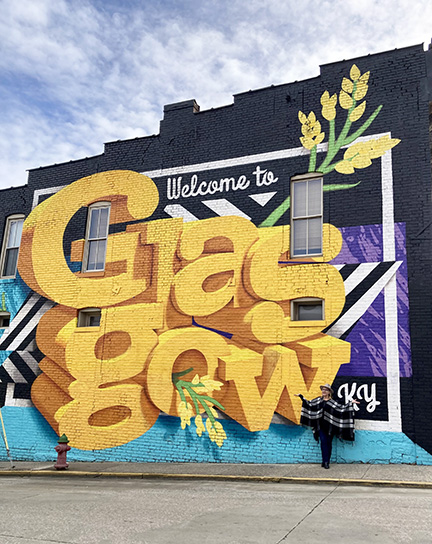 Stay, Shop and Dine- Glasgow, Kentucky
by Marie

Posted on

February 22, 2022
The town of Glasgow, Kentucky is a great place to stay, shop and dine. Planning a trip to Mammoth Cave, Horse Cave, Kentucky Down Under or Cave City? Glasgow is within 30 minutes and will provide you with a homey, historical small-town feel. Book your stay at a nearby bed and breakfast and enjoy shopping, dining, murals and music.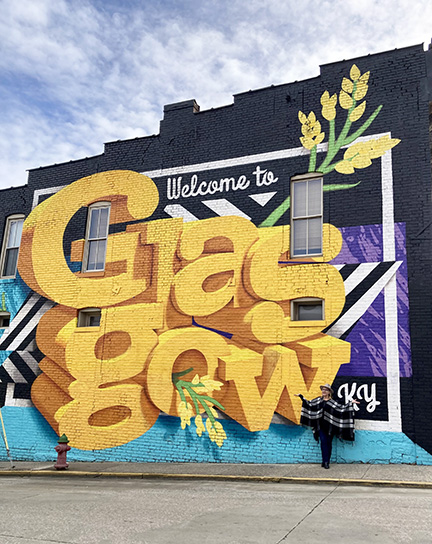 I had the pleasure of a layover at the historic Main Street Bed and Breakfast in downtown Glasgow. Built in 1810, the stately edifice is the former home of the Dickinson family. This lodging is, you guessed it, located right on Main Street and is an easy stroll to the square.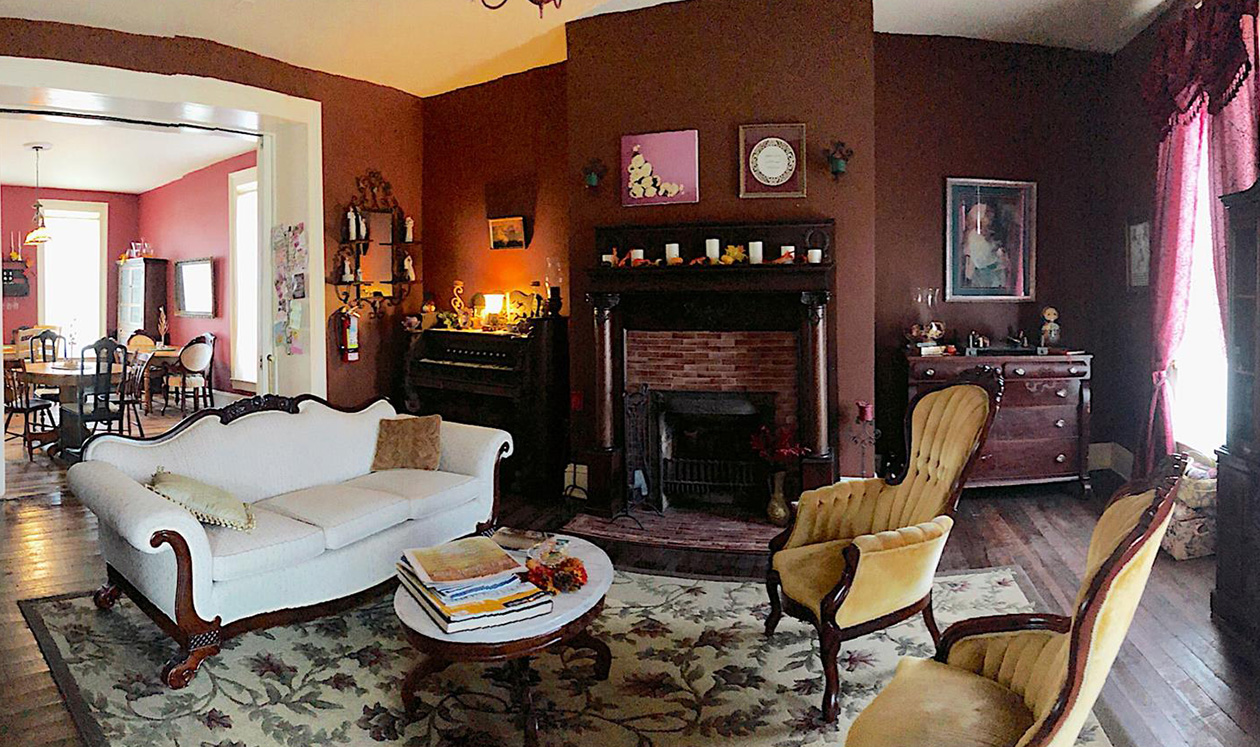 Guests can occupy five cozy quarters, each with their own story. Every room comes complete with attached bath, period décor and some offer a mini fridge. This bed and breakfast is special in that they welcome children and pets.
The downstairs is a beautiful, shared space with a sitting room ideal for curling up on an antique sofa, absorbed in your favorite book. Visitors will wake to the glorious aroma of brewing coffee and a home-cooked breakfast of eggs, waffles or pancakes, bacon or sausage and fresh fruit with cream. The meal is served on lovely, magnolia dinnerware and the dining room is filled with guests getting to know one another.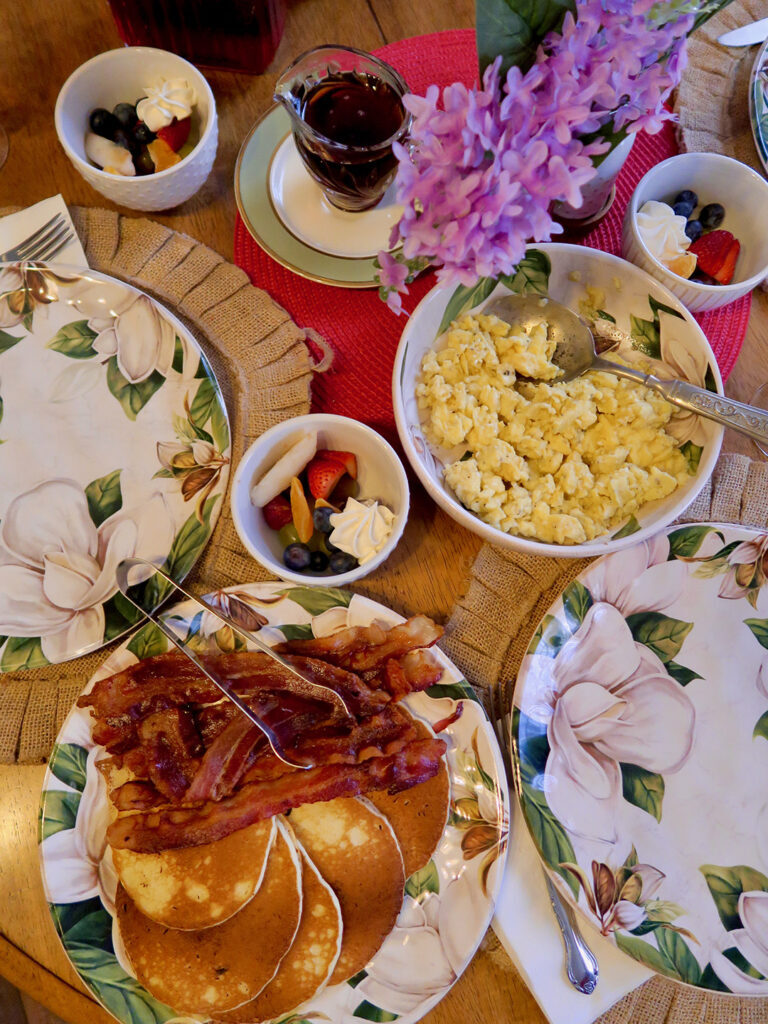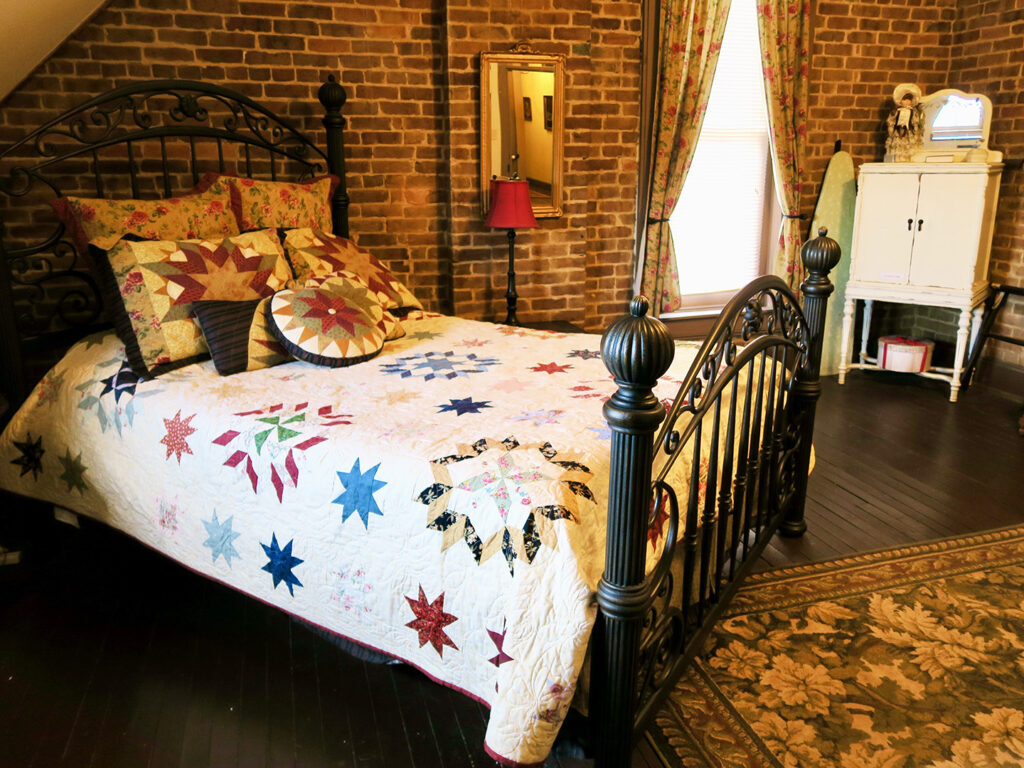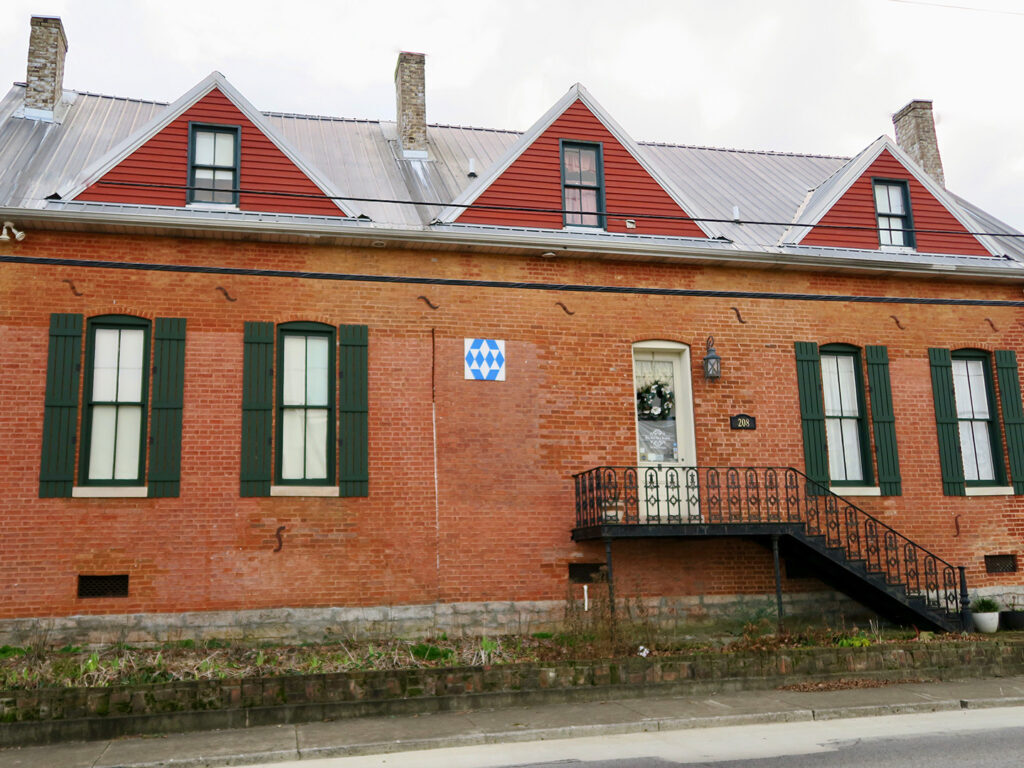 With your tummy full, set out to explore Glasgow! On your short walk you will discover a new mural begging a selfie. Tag @visitglasgowbarrencountyky #betterinthebarrens and they just might share your photo! You will find the tourism building downtown so pick up some postcards and souvenirs and a friendly consult on all there is to experience while in town.
Off the Square is a terrific shop for curated home décor, gifts and soft lines. The store is bright and uplifting and the owners personable. They take pleasure injecting a positive message into gifting with intention.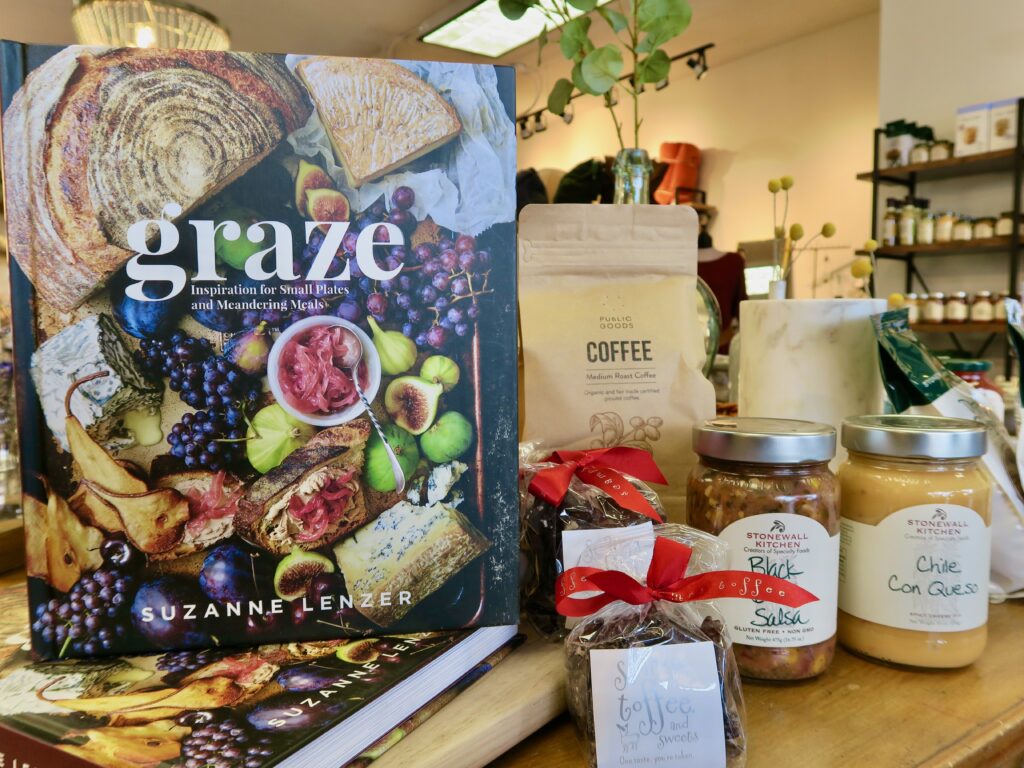 I was immediately drawn to their sustainable, toxin-free, personal care and household products where shoppers can refill bottles of shampoo, conditioner, dish soap, hand soap and other liquids. They carefully source their scents and strive to lessen the use of plastics.
As you peruse the shop, you will find wonderful items for your home from vases to pillows and candles to cookware. This is the perfect place to assemble a gift basket full of scrumptious sauces, fragrant seasonings and oils. They offer pretty tea towels and cooking utensils for the chef or baker on your list. Try some of their delicious dips and crackers for your next gathering.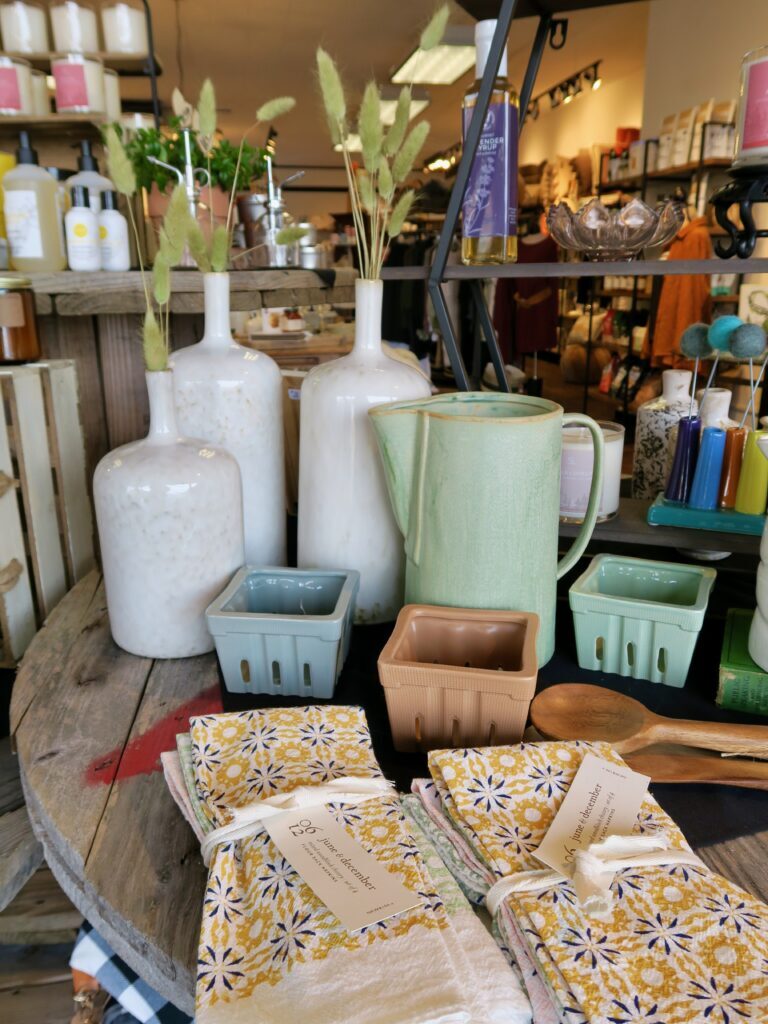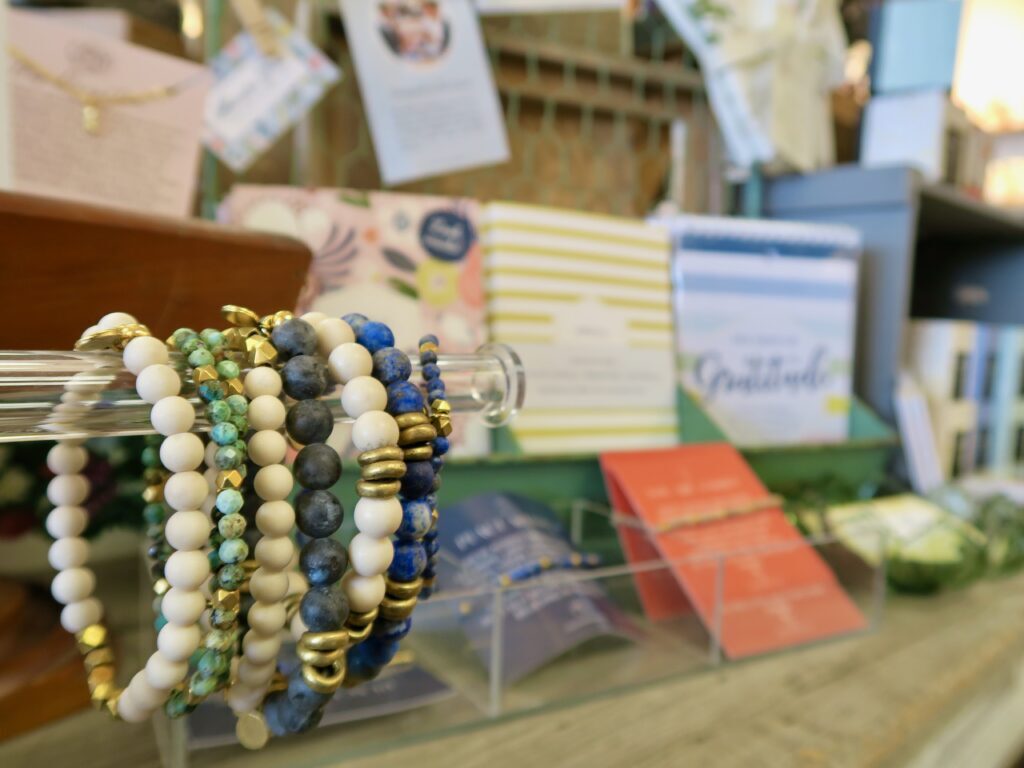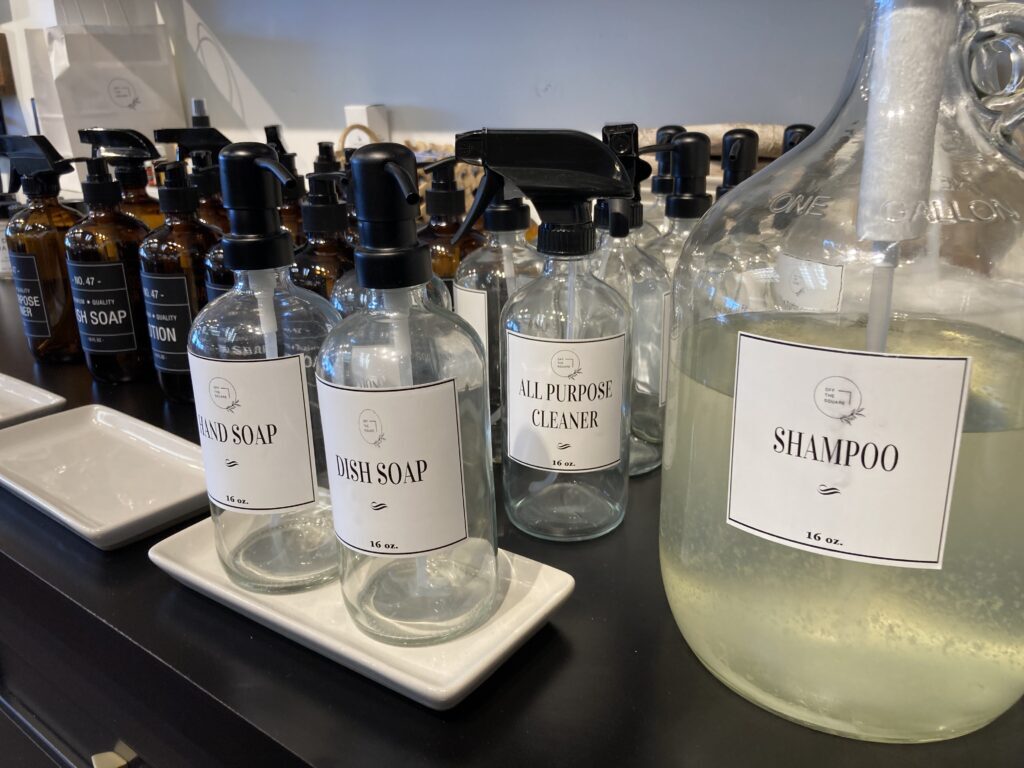 Off the Square also carries a nice selection of apparel including warm and wooly sweaters, tops and hats. Coordinate your new outfit with complimenting handbag, jewelry and accessories that travel well and are practical for everyday. You can happily shop knowing Off the Square sources from brands they trust with an emphasis on sustainability and woman-owned businesses.
While you're in the mood for browsing, stop by Buttercup Lane. This sweet, little family-owned shop is the place to go for marvelous home décor and gift items.
Choose from a large assortment of Happy Everything bases which are wonderful for entertaining. You can easily customize your piece with fun and colorful attachments such as a llama, heart, sun or bride and groom.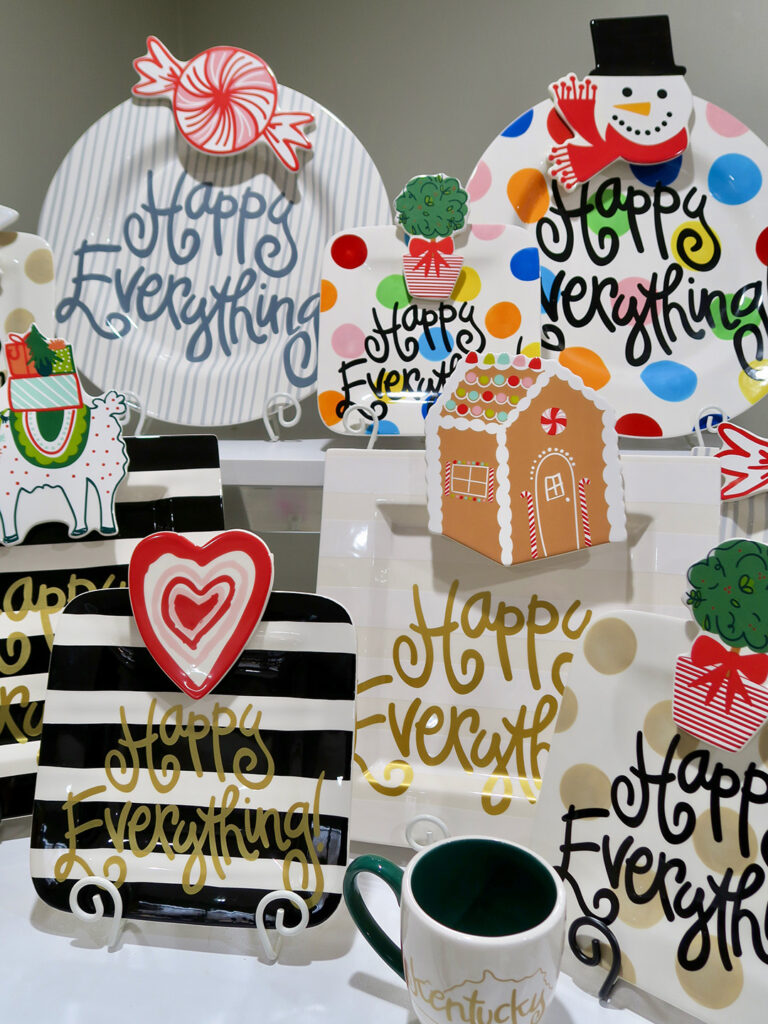 Fill your home with the soft scents of candles and adorable warming tins. Give the gift of pottery, photo frames, travel mugs or serving bowls. Create a personalized keepsake with the help of owner, Betsy who will suggest unique presents to delight your recipient. Glasgow, Kentucky is a great place to visit, stay, shop and dine.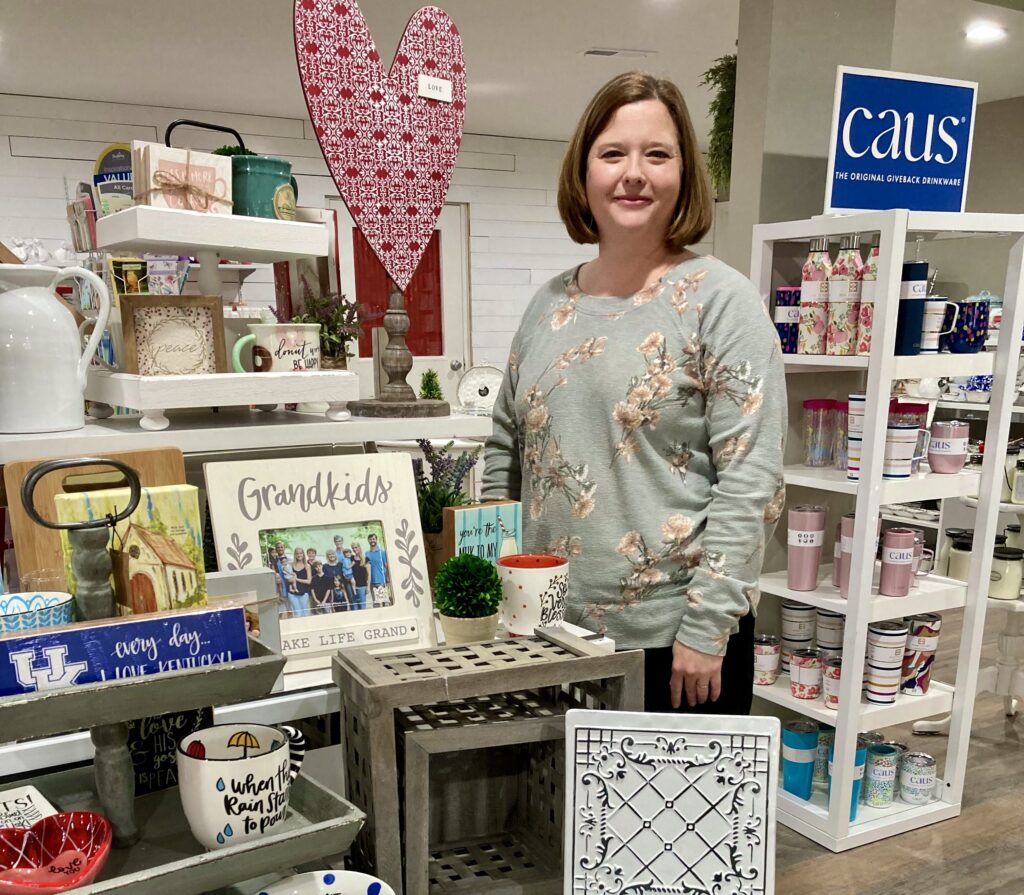 If you are a fan of gaming, Glasgow has you covered with Drink n Game arcade and bar. Stepping in, you are immediately enveloped by an exciting, big city vibe. Wet your whistle at the bar. They specialize in traditionally made, classic cocktails, as well as proffer an extensive Kentucky bourbon selection.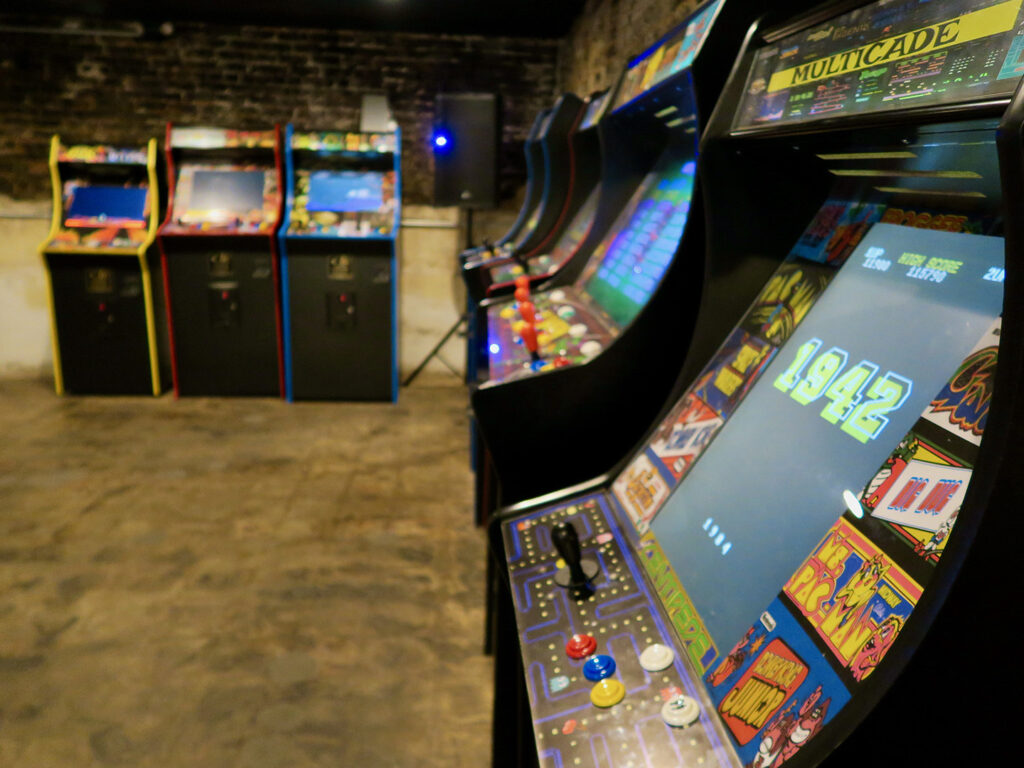 Get your game on with friends with over 75 options from which to choose including Asteroids, Centipede, Defender, Double Dragon, Lady Bug, Missile Command, Super Mario Bros, Tempest and so many more. Whether you are into O.G. games or more current, you'll find something to thrill your senses!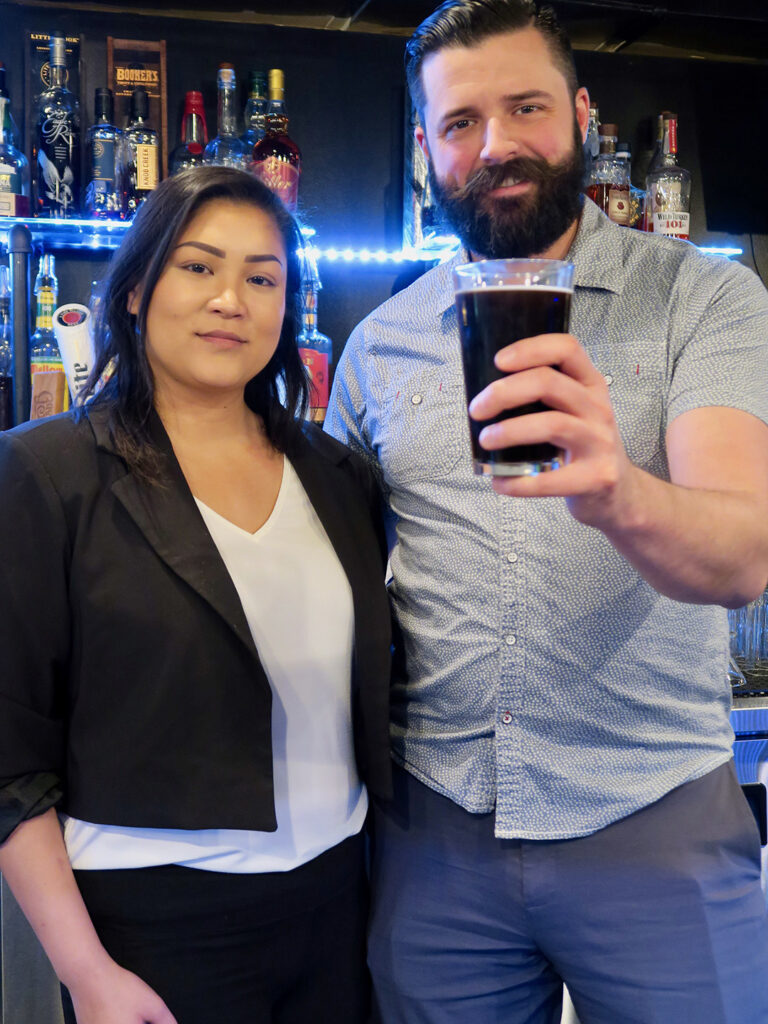 Grab a bite from their "waffle" themed menu. You know they already had me with their honeycombed cakes if you've seen my waffle series on Instagram. Drink n Game is well known for their delectable Pizza Sticks and outstanding Pulled Pork, Gourmet BLT and melty, Triple Cheese "Wafflewiches". Everything is better on a waffle, Y'all and they have perfected the game (pun intended)!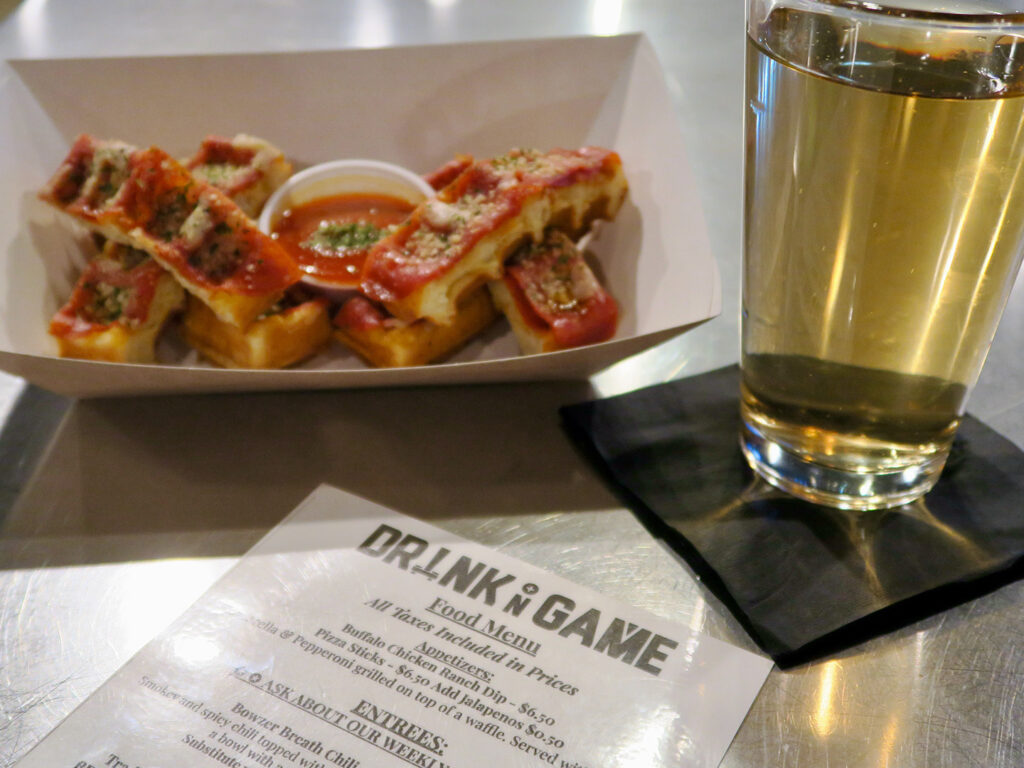 Check out their calendar for events, trivia nights or rent their VIP room for special events.
Highly recommended by Glasgow locals, Garcia's is a fantastic dining option near downtown. This gorgeous, family-owned restaurant specializes in traditional and creative Mexican dishes.
The ambiance is pleasant and soothing with updated woods, stone and brushed silver accents. Find a nice table and settle in with friends and family. Start your evening off right with their signature margarita or sample a flavored, frozen or skinny version. Selections include tamarind, blackberry, strawberry, passion fruit and guava.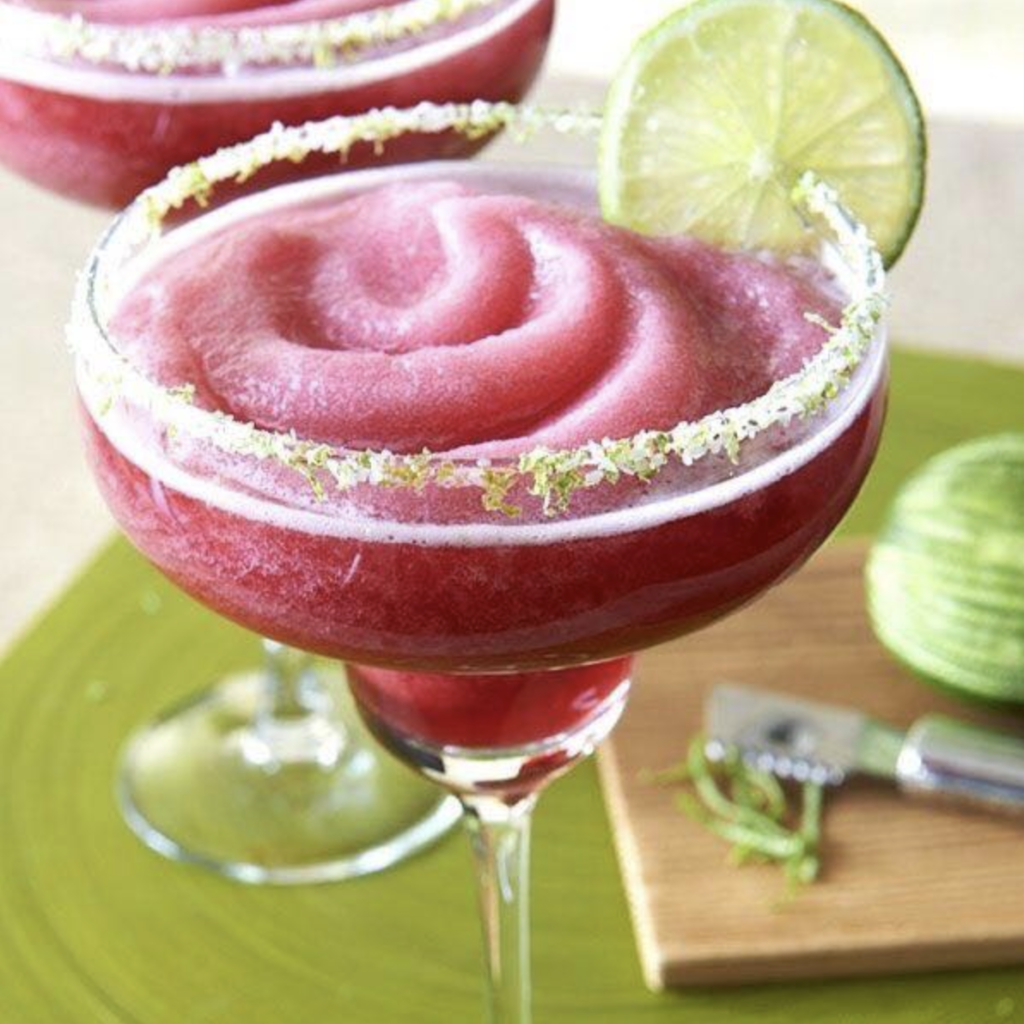 Garcia's offers all the traditional Mexican dishes you crave such as scrumptious nachos, burritos, enchiladas and tacos. I opted for a tasty dish I had never tried before – fondue! The iron skillet arrived at my table ablaze and quickly settled in with a crispy, cheese topping. Nestled beneath the fondue, pulled chicken and chorizo sausage beckoned. Served with soft tortillas, I topped mine with freshly prepared guacamole and salsa. A fantastic combination!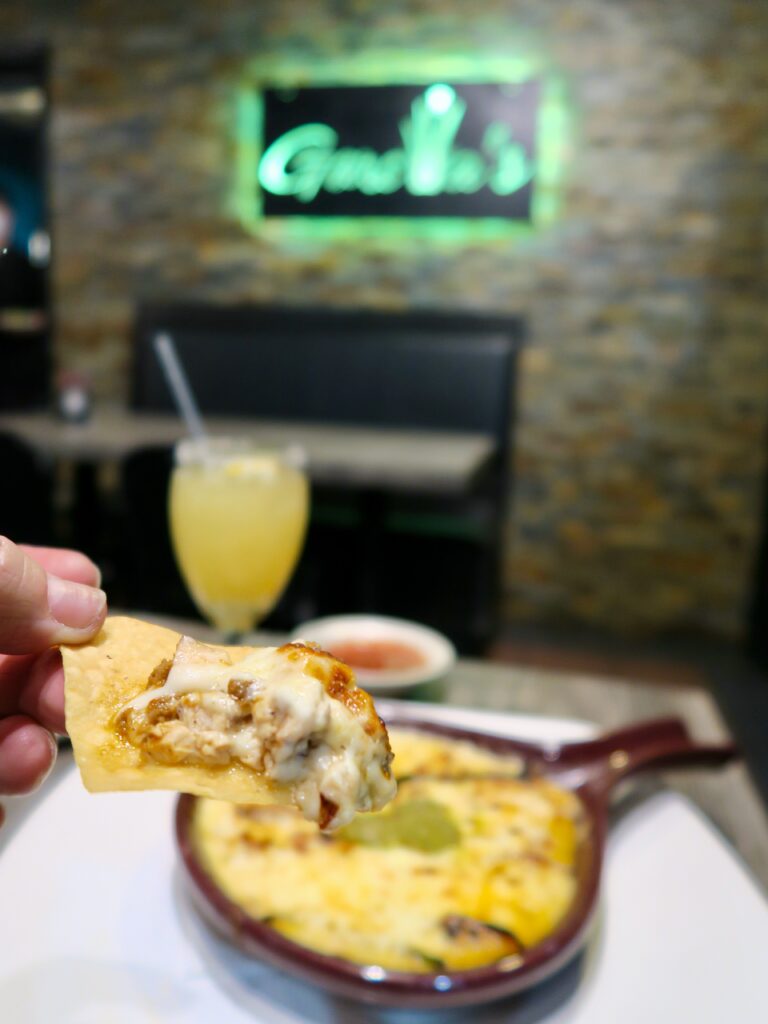 I appreciate the fact that Garcia's ingredients are fresh and their menu is thoughtful, creative and original. Should you have a little corner of your appetite saved for dessert, consider such tantalizing delights as their cheesecake chimichanga or creamy pie options. Just another reason Glasgow, Kentucky is a great place to stay, shop and dine.
Glasgow has an active music scene and is a fantastic town for catching a live show. The Grove offers a fun-filled, outdoor music site, event venue and local drinkery.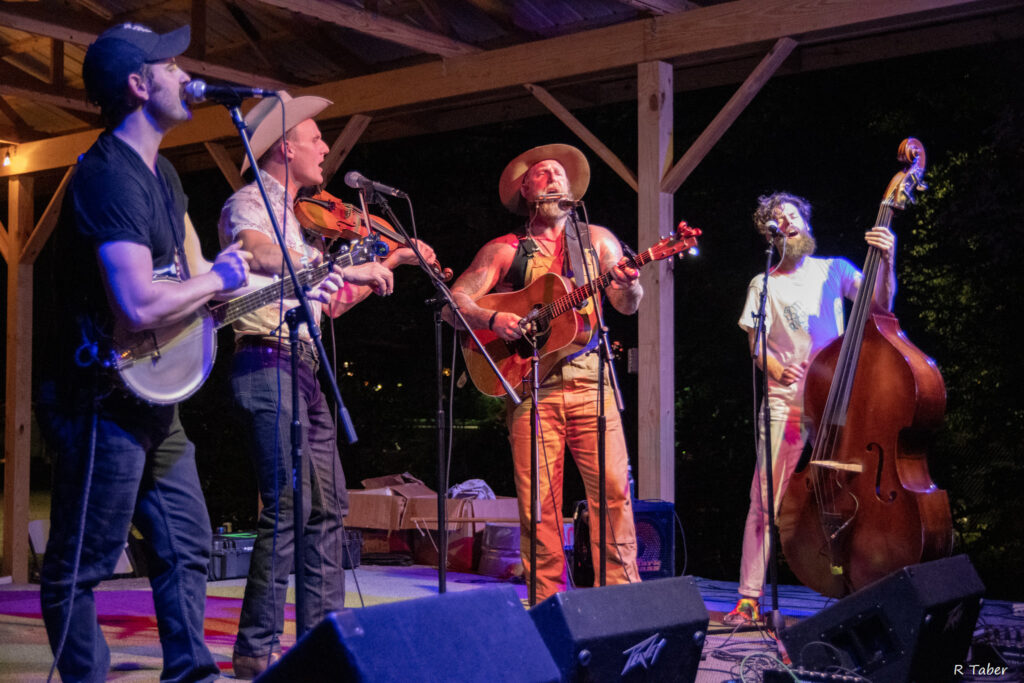 Dubbed "The Grove", you'll understand the reason the minute you walk through their gates and into the inviting, open-air setting. Surrounded by lofty trees, meander under a leaf canopy to the bar for a cool tonic. Relaxing in this laid-back atmosphere, patrons enjoy the warmth of glowing firepits while tapping to the beat of live music drifting through the forest-like setting.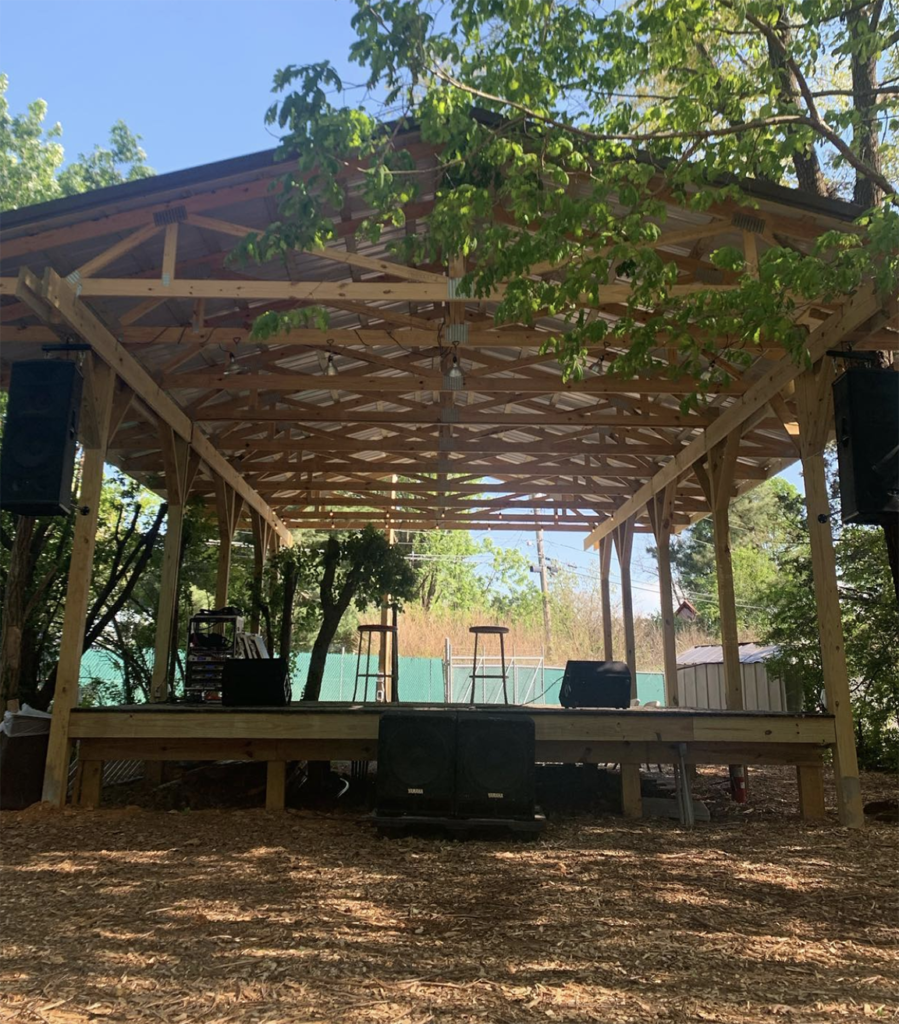 There is ample parking close by. Visit their site for a list of the upcoming acts for 2022. Tickets are selling fast for the popular Traveling McCoury's coming April 30th!
Glasgow, Kentucky is a great place to stay, shop and dine including these places of note: The Plaza Theatre, Fine Arts Bistro and Yancey's Gastropub and Brewery.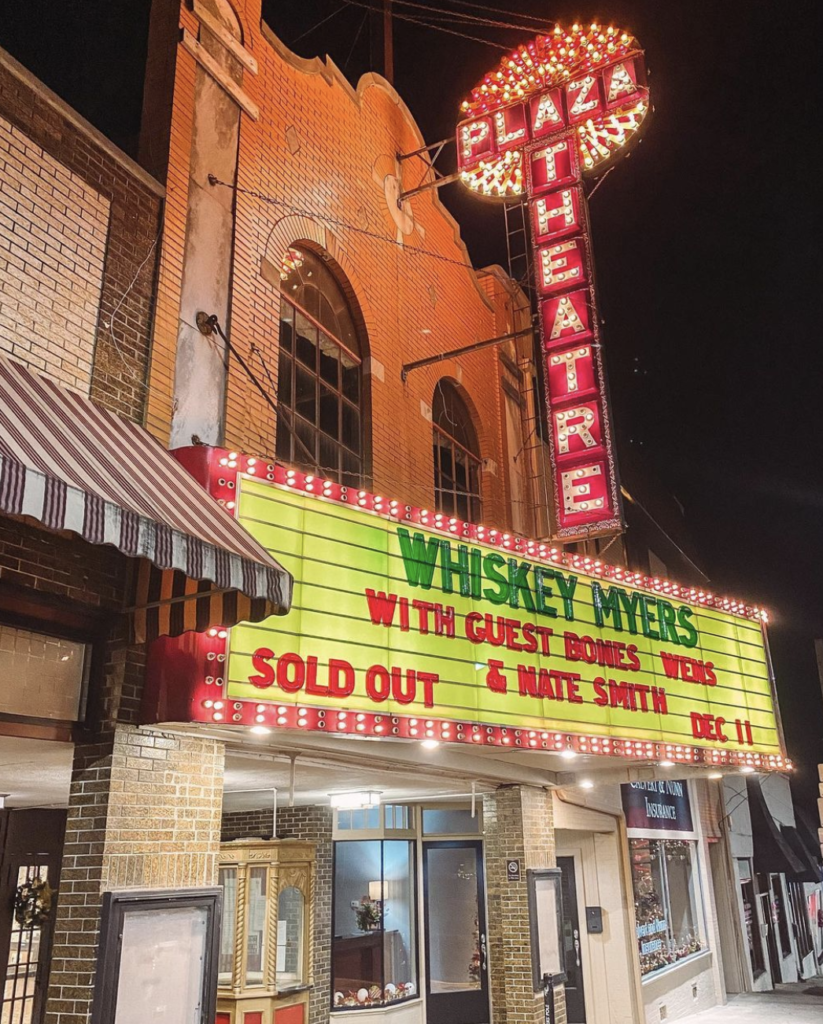 Follow Visit Glasgow Barren County for new of other events you won't want to miss including
The Farmer's Market, car shows, Highland Games and Music on the Square.
Not convinced? Here are some gorgeous images from Wayne G Photography of Glasgow and nearby Cave City and Mammoth Cave.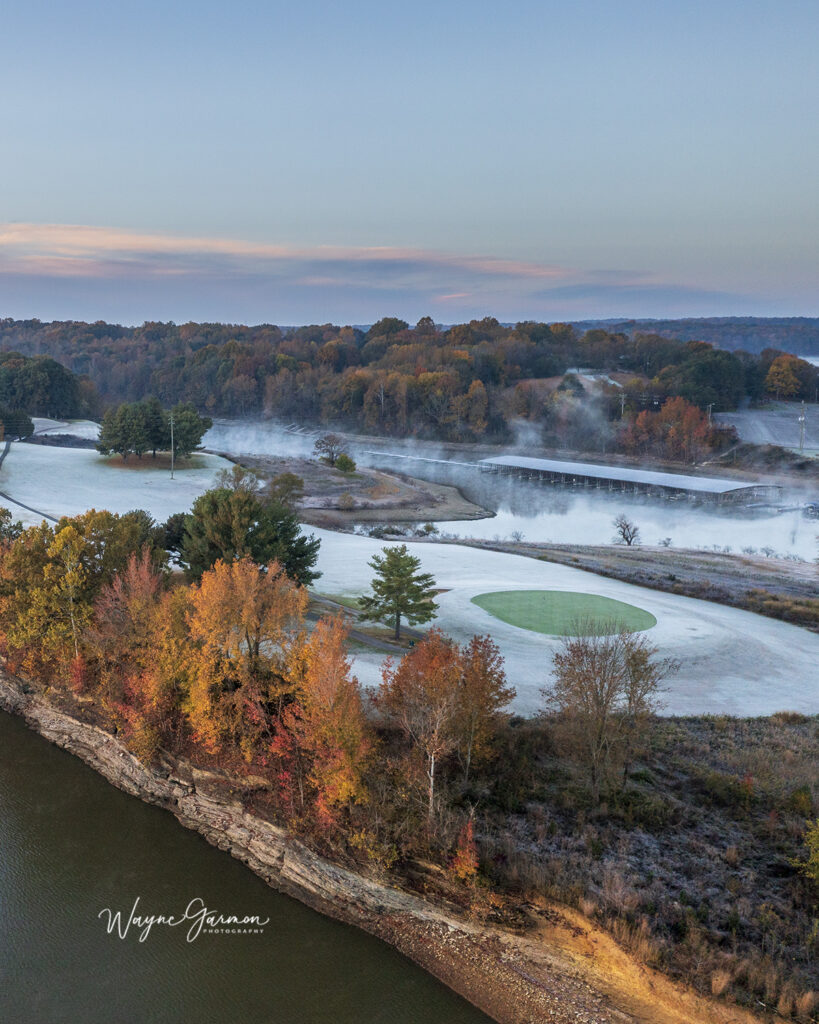 Glasgow is a great place to stay when exploring Mammoth Cave, read more and tour this mind blowing marvel by Kentucky blogger Chase New Horizons. Mammoth Cave is known worldwide and for good reason – it is the world's longest known cave system, and there's even more that hasn't been discovered yet. Be sure to read more about the numerous caverns inside as well as hiking outside of this amazing natural wonder!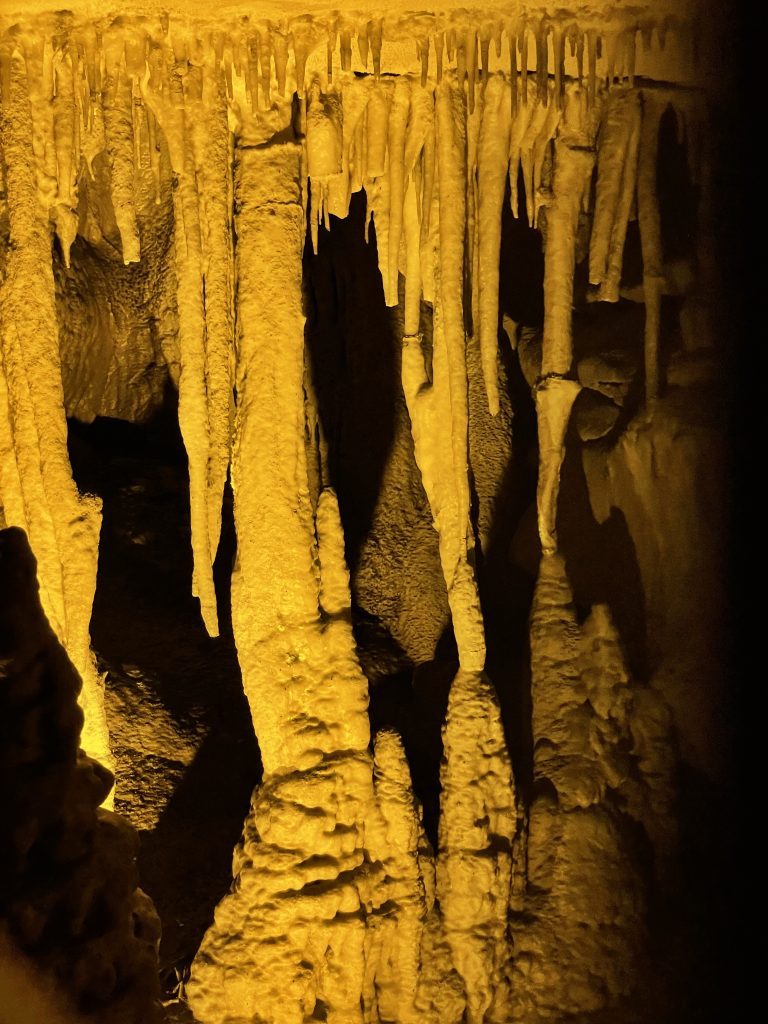 I invite you to subscribe to my site to get the latest blogs delivered hot and fresh right to your inbox. Keep in touch on Facebook and Instagram for updates on great things happening around Kentucky!
To Glasgow from:
Lexington- 134 miles
Georgetown- 144 miles
Covington- 192 miles
Louisville- 98 miles
Harrodsburg- 108 miles
Bowling Green- 33 miles
Elizabethtown- 54 miles
The town of Glasgow, Kentucky is a great place to stay, shop and dine. Planning a trip to Mammoth Cave, Horse Cave, Kentucky Down Under or Cave City? Glasgow is within 30 minutes and will provide you with a homey, historical small-town feel. Book your stay at a nearby bed and breakfast and enjoy shopping,…