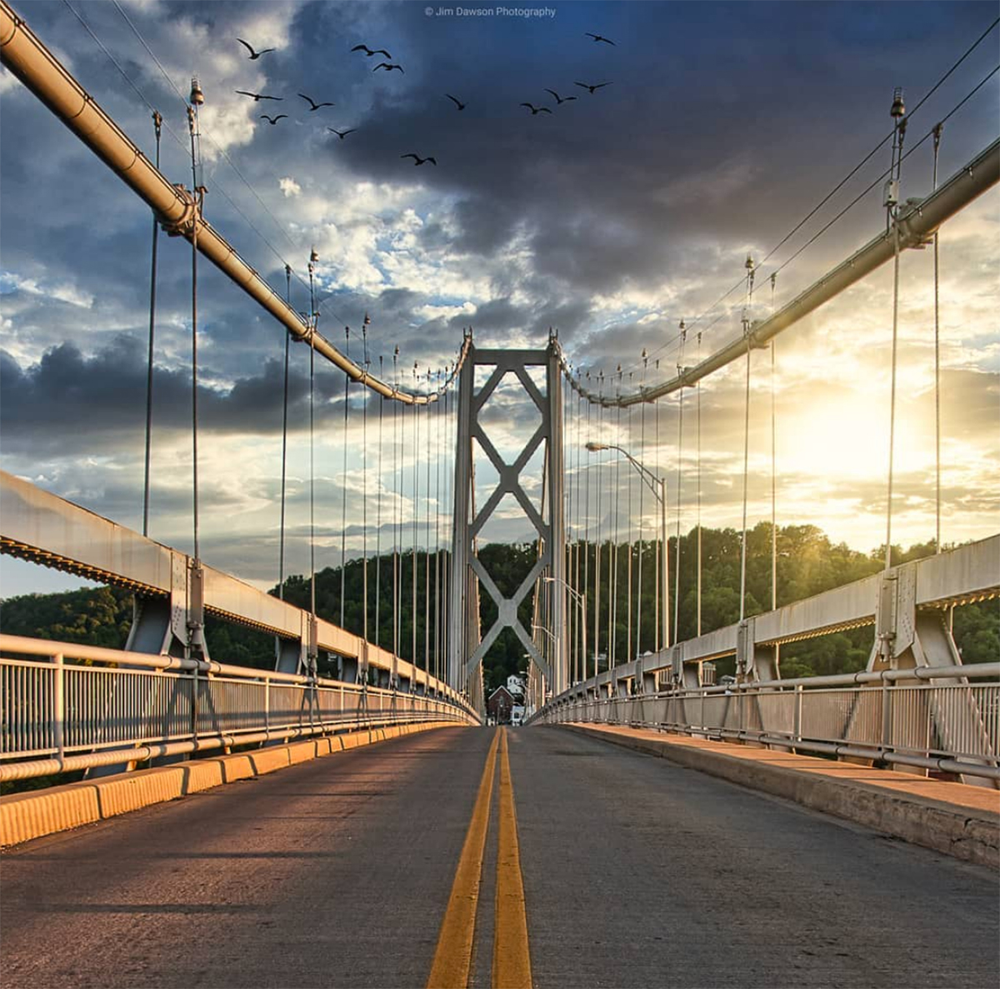 Enchanting Maysville, Kentucky
by Marie

Posted on

March 29, 2020
In Part One of my Enchanting Maysville, Kentucky blog, I shared my adventures in this gorgeous, small town with its marvelous bed & breakfast, shops and restaurants. Part Two of my blog highlights the additional surprises Maysville has in store. If you missed Part One, read about it here.
*Family Friendly *Photos by Marie Pullen Photography (unless noted)
Continuing my tour of Maysville Kentucky.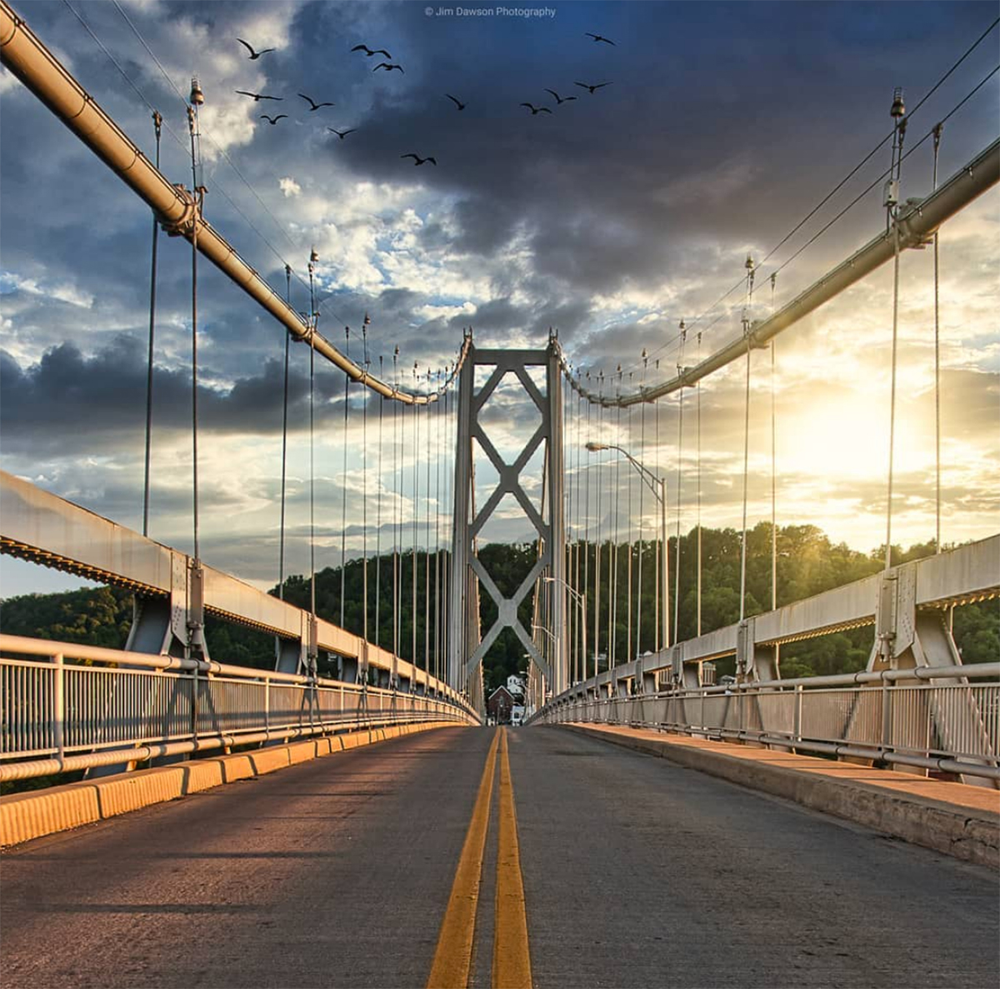 Photo by Jim Dawson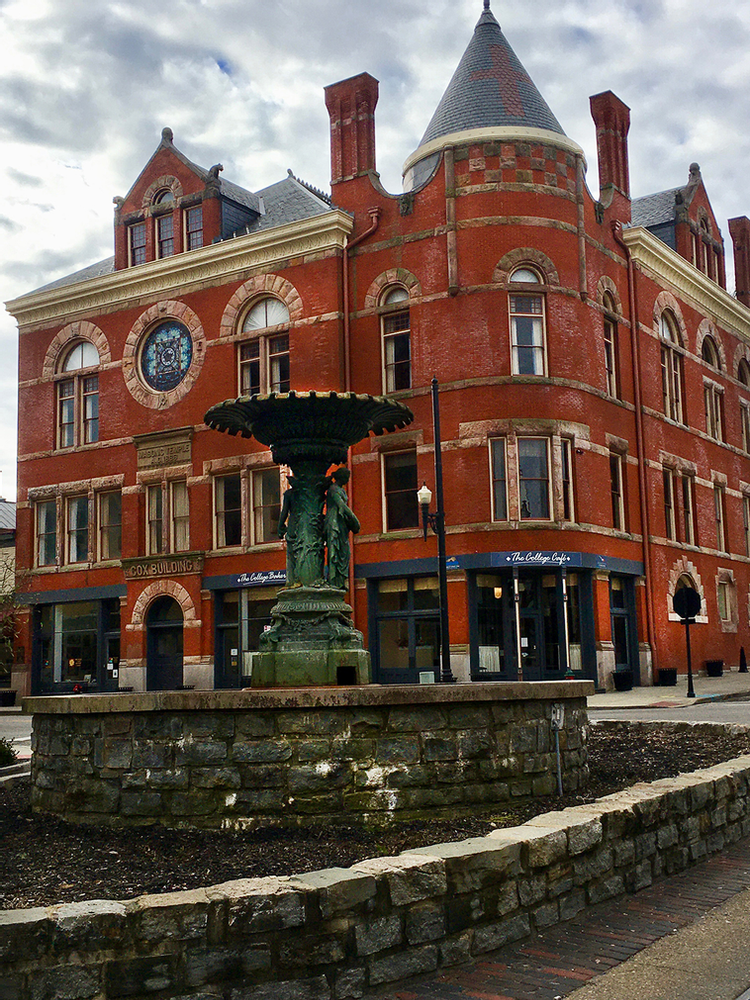 The iconic Cox Building
Thirsty for a frothy beverage I wandered over to the Maysville Brewing Company. Native owner Brandon and his wife Tiffany (from across the river) opened their dream business in a sizable structure on West Second. The celebrated building was erected in 1879 as a European-style hotel. It was later converted to a dry goods store, The Bee Hive. Kline's of New York and Limestone Mall were residents prior to the current Maysville Brewing Company.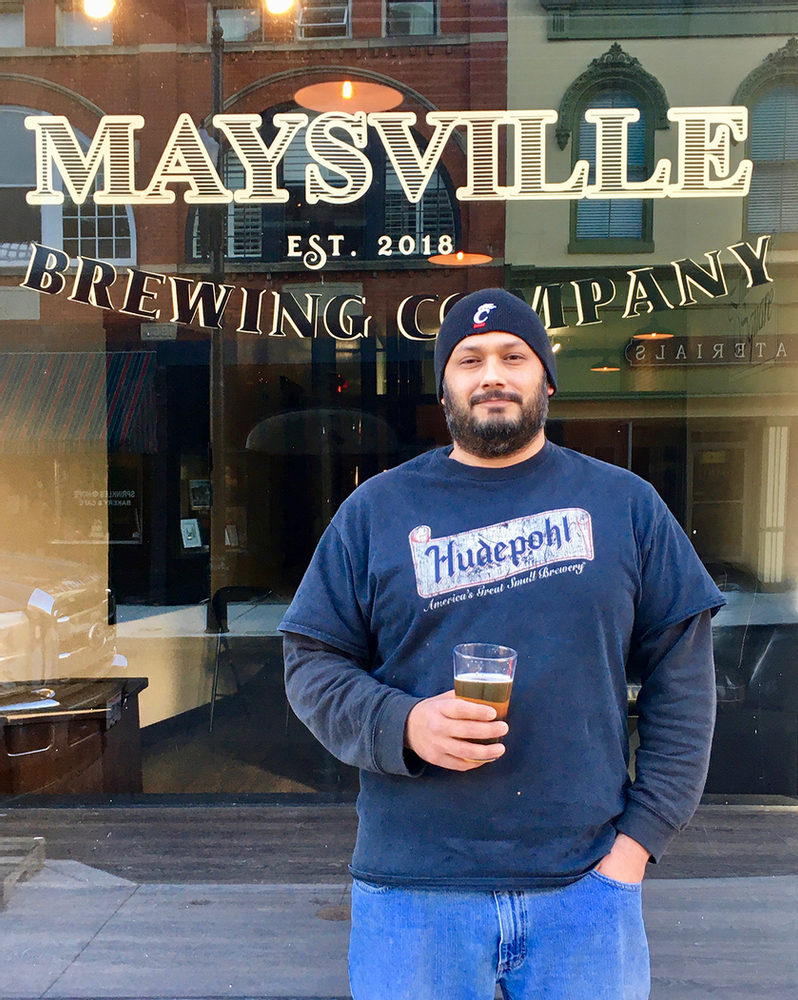 A long, wooden bar beckons loyal patrons. Raw brick walls enclose the attractive locale, with a small stage by the window. Opposite the bar is an ample community room with an air hockey table, comfortable accommodations and space to mingle. Live music entertains most Saturday nights!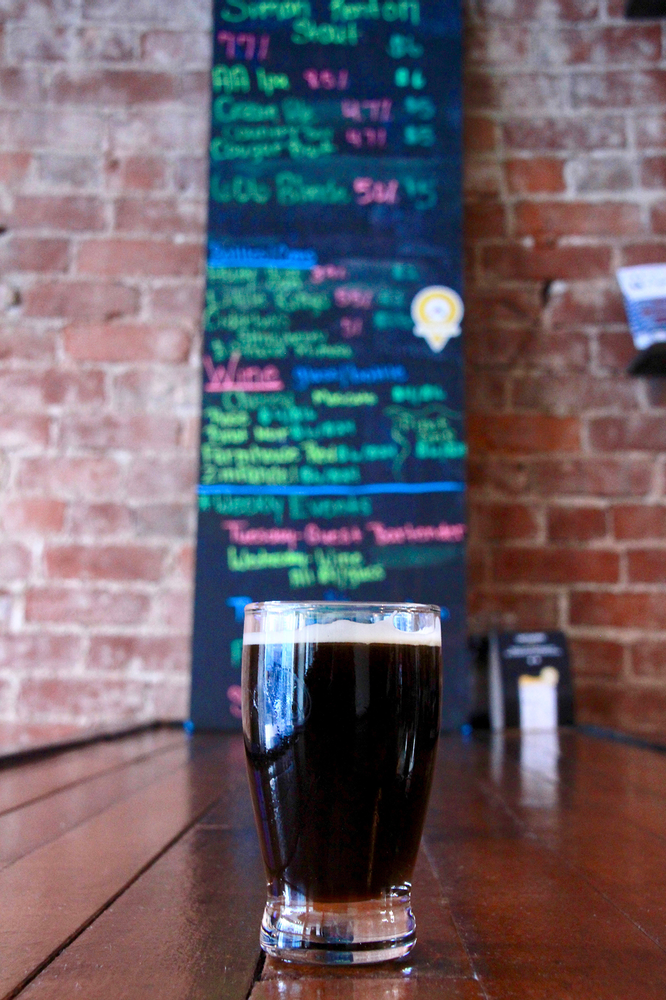 Brandon began as a home brewer over a decade ago and strove to fill a niche in his local town. Maysville Brewing rolled out the red carpet in mid-2019, starting with 7 gallon batches, specializing in traditional style ales. They carry guest beers and ciders that rotate seasonally. Keeping it local they collaborate with nearby Parc Café, infusing the Cafe's aromatic coffee into their refreshing stout. The business grew quickly as community support buoyed their endeavor. Expanding, they purchased a canning machine which dispenses handy, grab-and-go crowlers.

You'll welcome a light nosh with your small-batch brew and Pandamoneum just opened their doors in-house. A charming New Jersey couple has introduced their best hometown fare to Maysville Brewing in the form of delectable Philly Cheesesteak sandwiches, a zesty Italian Hoagie Dip, yummy wings and tangy, house-made, beer cheese with pretzel bites.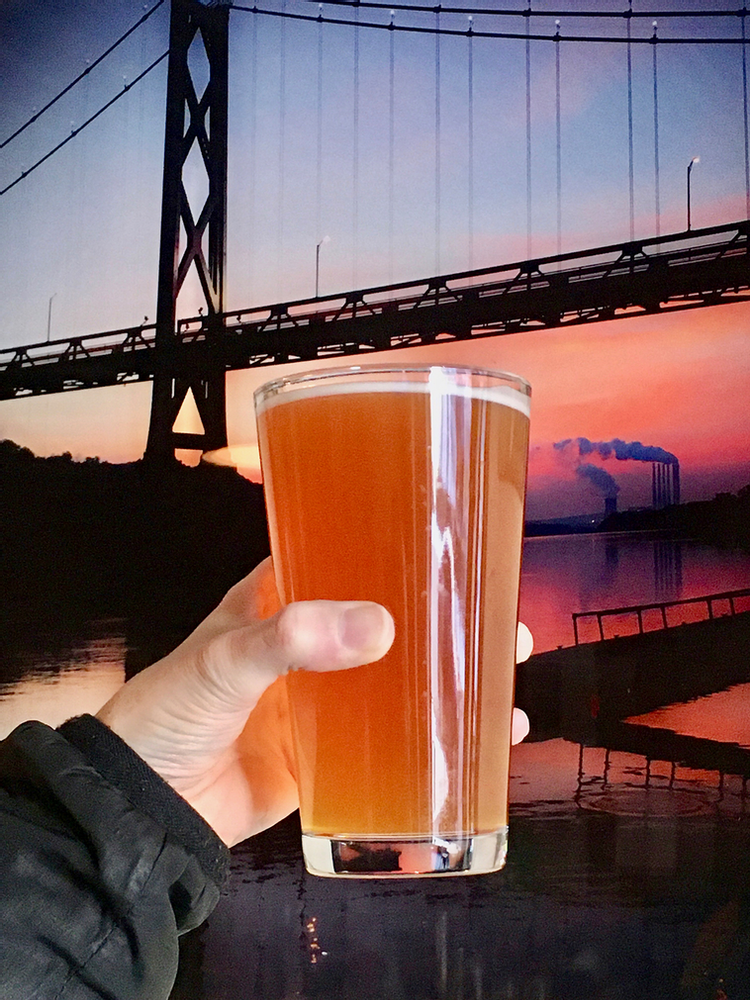 Reserving my appetite for the preshow dinner I looked forward to an evening at Caproni's Restaurant & Bar. Rumored to have been a favorite dining spot of Rosemary Clooney, aunt of George Clooney, this little gem is located next to the RJ Corman train depot. Request a table by the window, positioned close enough that you can practically reach out and touch the cars as they rumble through town.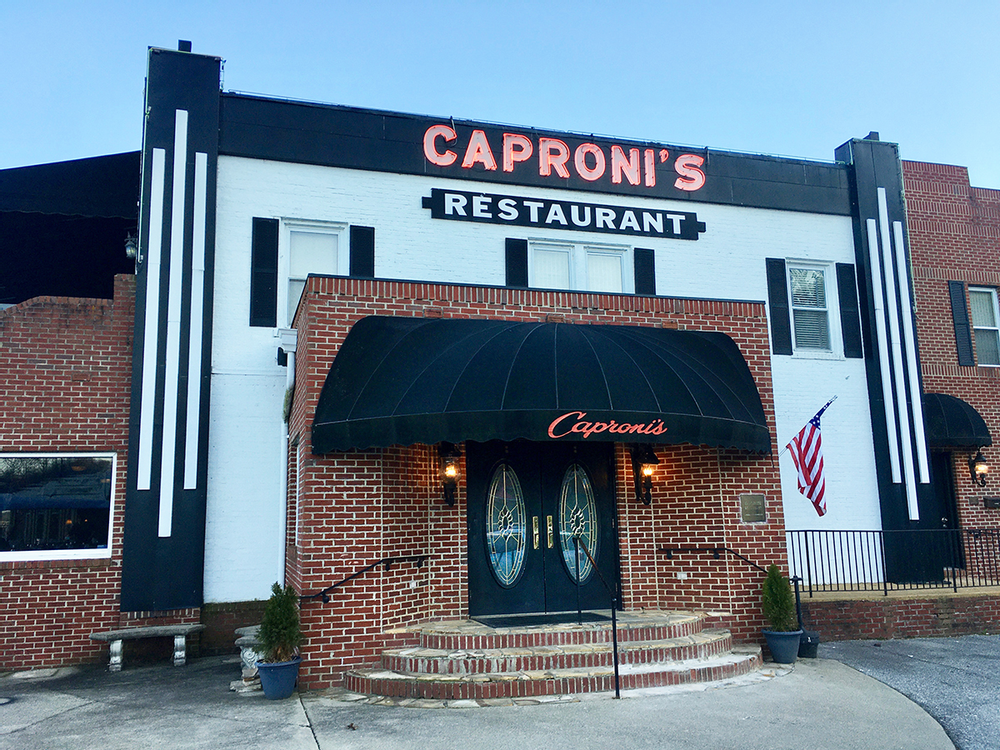 Caproni's is an old school, Italian restaurant with an elegant bar, tables draped in silky, black linens and an open layout. Several large seating areas were reserved for parties. Clearly this is a hub for celebration and part of what makes Maysville, Kentucky so enchanting.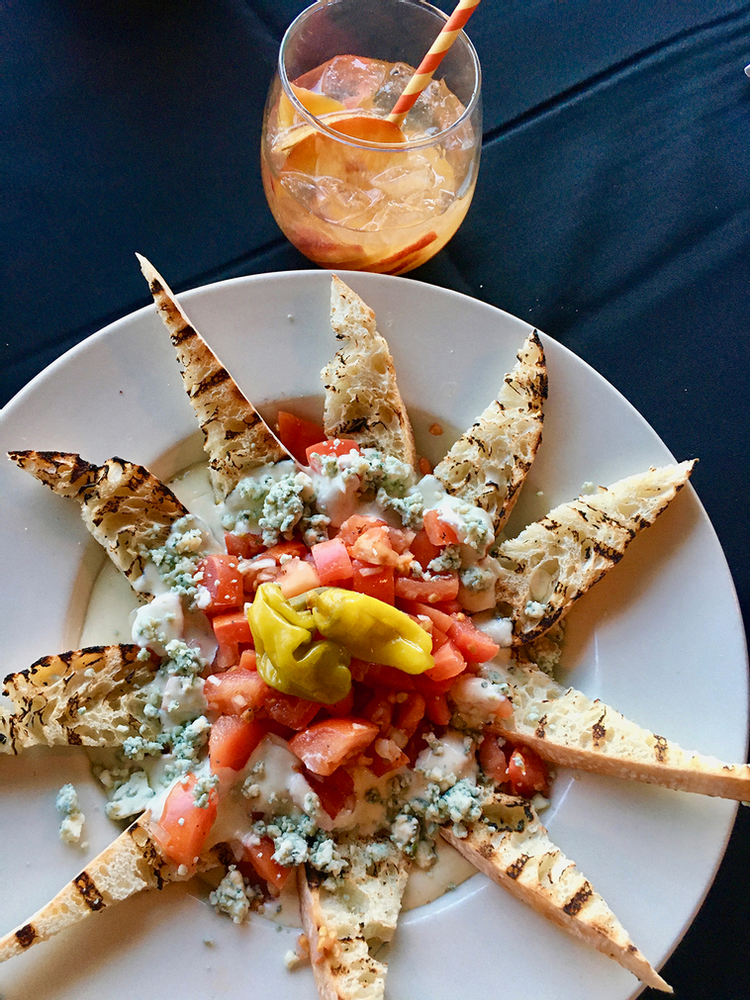 We began with their unique bruschetta appetizers. The appealing sunburst presentation of chopped ripe tomatoes arrived drizzled with a rich, creamy sauce sprinkled with gorgonzola cheese crumbles. A tantalizing treat!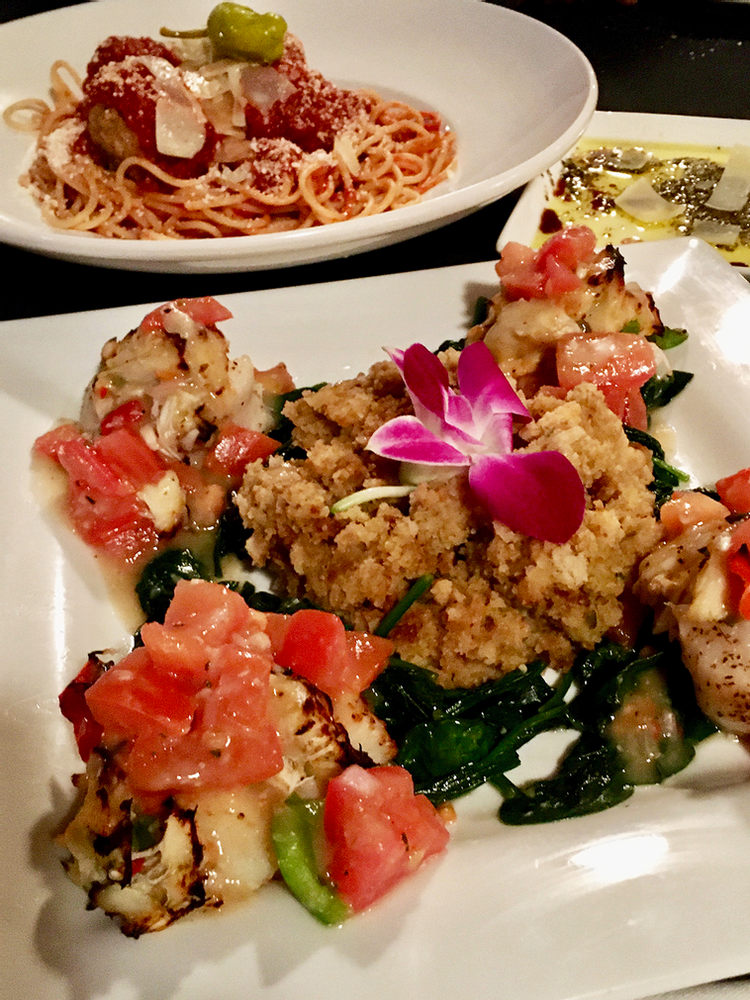 I ordered the special, Stuffed Scallops. Loaded with succulent crab cakes, this divine dish was prepared to perfection. My friend opted for their excellent spaghetti and meatballs; enough to feed a small army.
Our server was attentive and took care to time the courses according to our pace. We didn't feel rushed and the enticing cuisine was delivered at our leisure.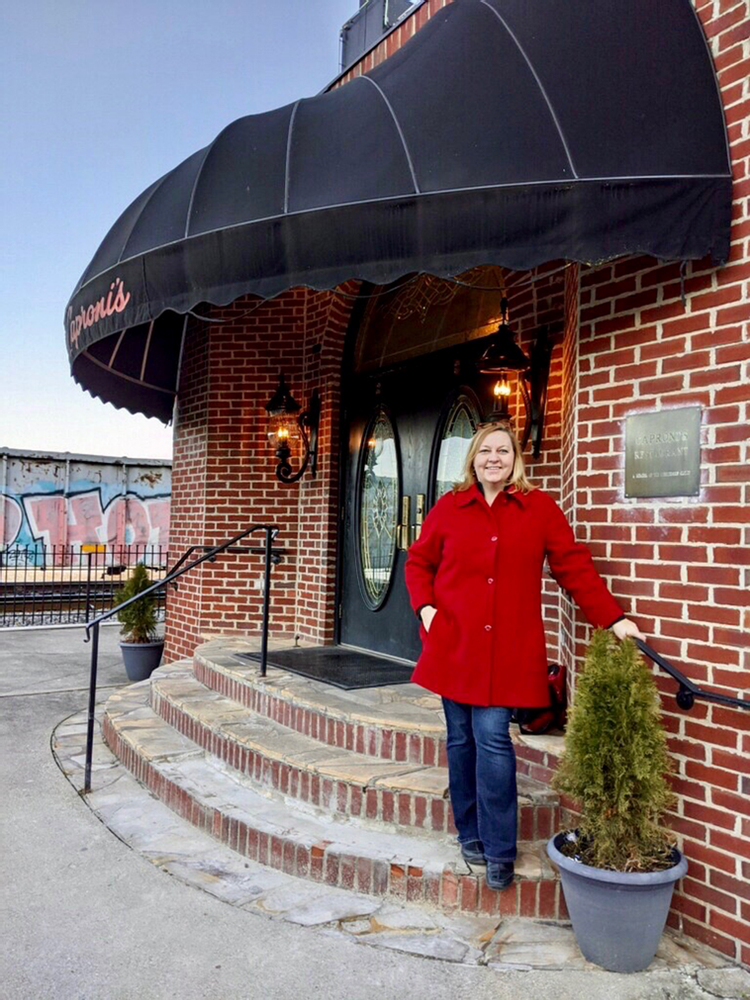 The Washington dates back to 1817, the fifth oldest performing opera house in the United States. Wonder at the detailed ornateness of the facade, fashioned of tan and red brick, stone and cast iron. This theater is in its third reincarnation following the ruin of the first two by fire. With a $3 million makeover in 2003 the incredible restoration now stands proudly for its many, admiring visitors. Take a walk downtown to feel the enchanting Maysville, Kentucky.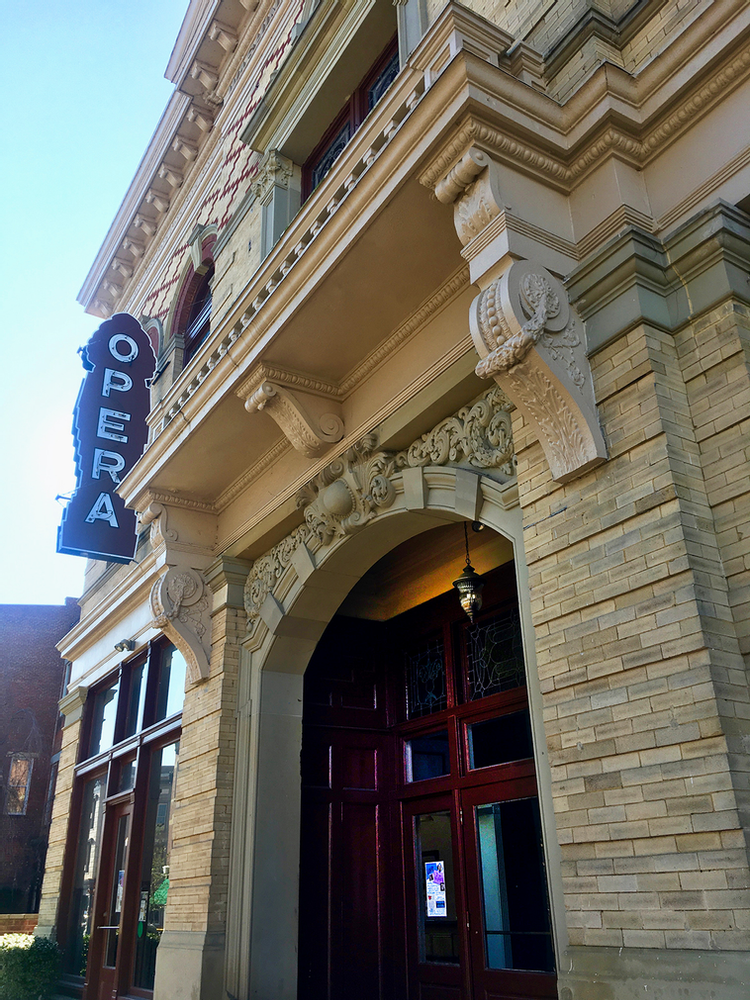 The Washington is currently owned by the nonprofit Maysville Players, a truly talented ensemble of actors celebrating their fifty-eighth season. They perform five shows per year and offer classes, camps and workshops for interested participants. Former students have gone on to star on Broadway and the world over. Productions generally run from October through August. During my first excursion in December I was fortunate to catch their wonderful Christmas production. Be sure to check the show calendar at ,The Washington Opera House when planning your trip.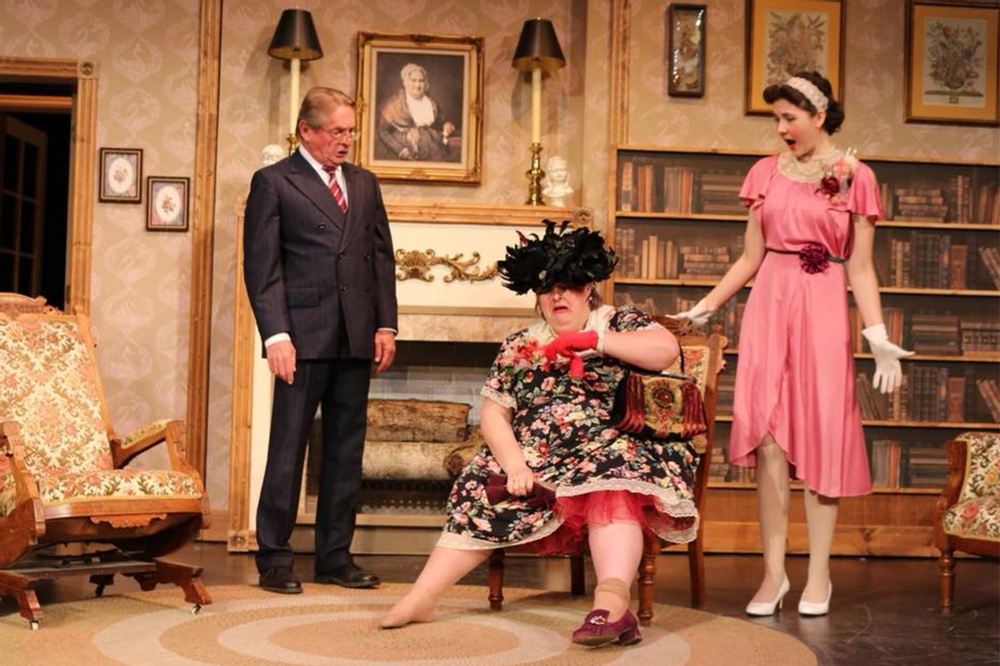 Photo courtesy of the Maysville Players
Throughout the The Washington annals, notable performers have included Houdini and Tom Mix, an American film actor who appeared in western movies from 1909-1935. At the request of George Clooney, the Washington Opera House premiered Leather Heads. As leading stars, he and Renee Zellweger made personal appearances.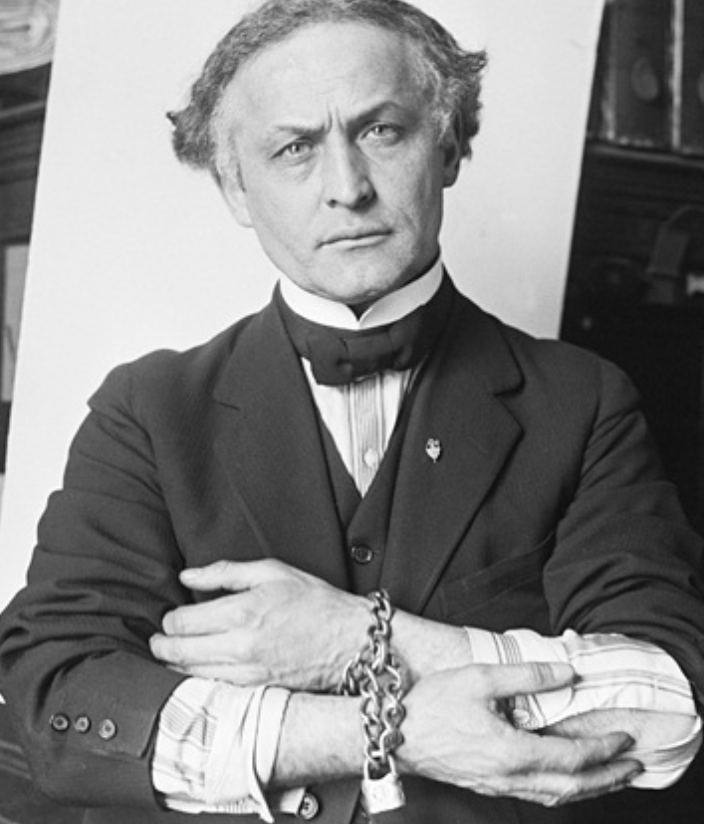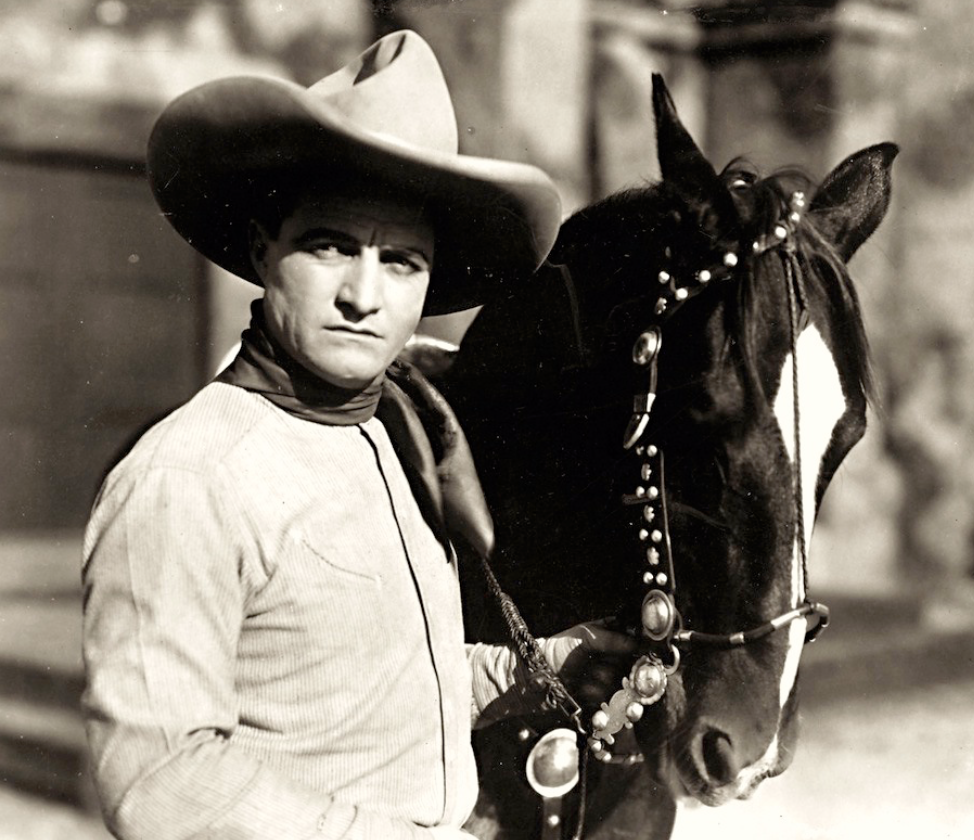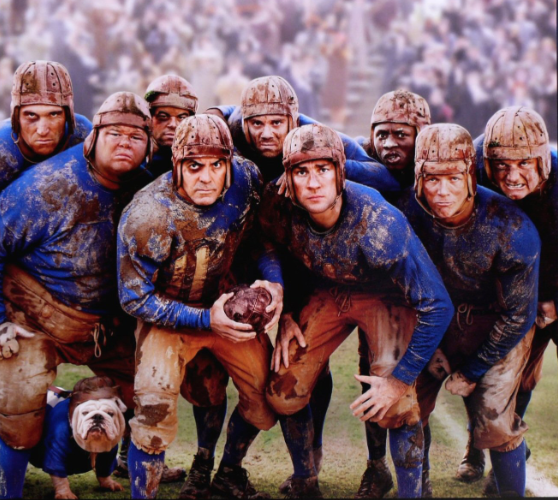 Many of Maysville's shops, businesses and restaurants are easily accessible by foot. Stroll down to the flood wall to behold fascinating murals depicting scenes from the town's history. You'll view buffalo hunts, goods distributions down the waterway and life in the early years.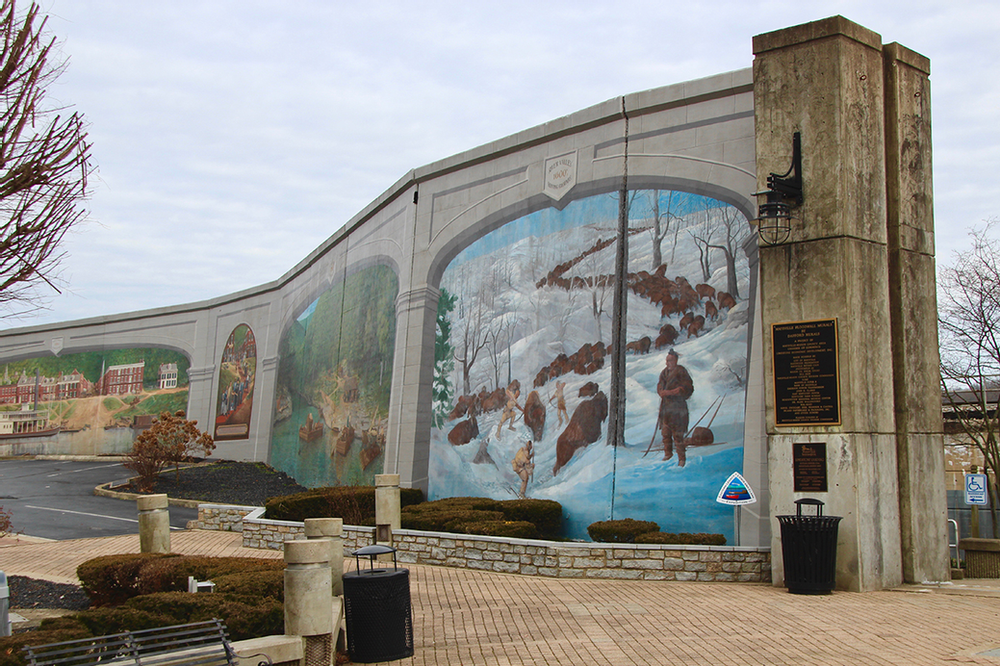 Make your way to the coursing Ohio River where you will glimpse the state line just beyond the bridge.
On the other side of the river entrance you can view additional murals featuring Maysville's pride, Rosemary Clooney. Rosemary was renowned for her singing and acting career and was also a successful jazz vocalist. One of her first movies, The Stars Are Singing was deputed at the Russell Theater in downtown Maysville in 1957.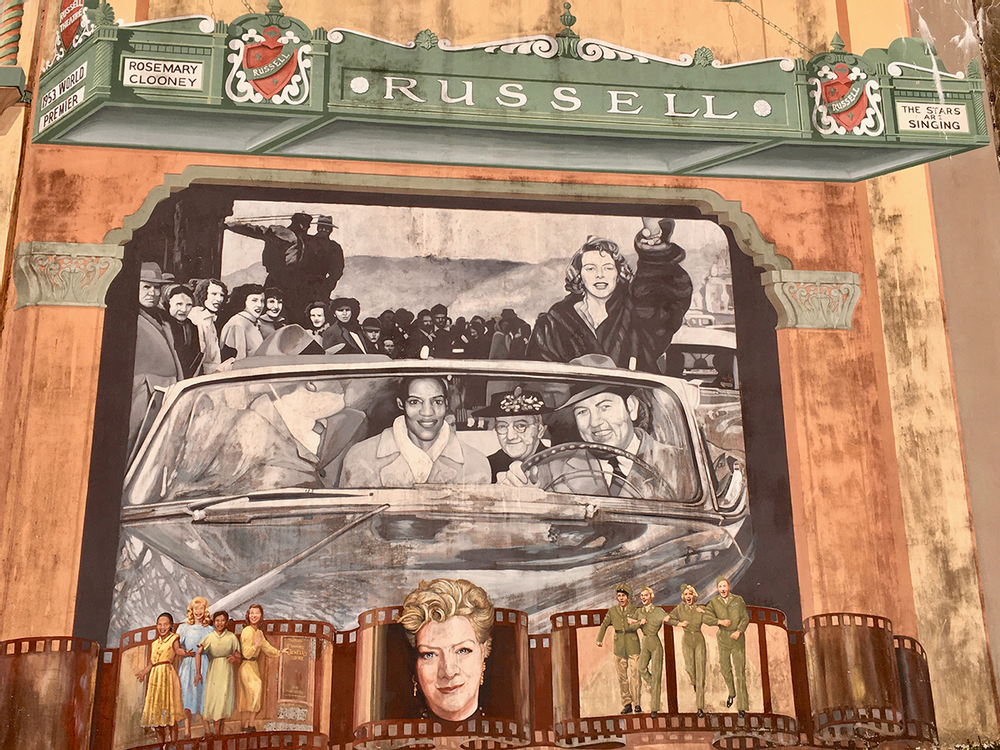 To end on a sweet note, you've got to swing by Café Cream. This creative endeavor is the dream of Madison Ward. Hailing from Hershey, Pennsylvania and no stranger to delicious goodies, Madison envisioned a trendy yet cozy retreat for friends and families.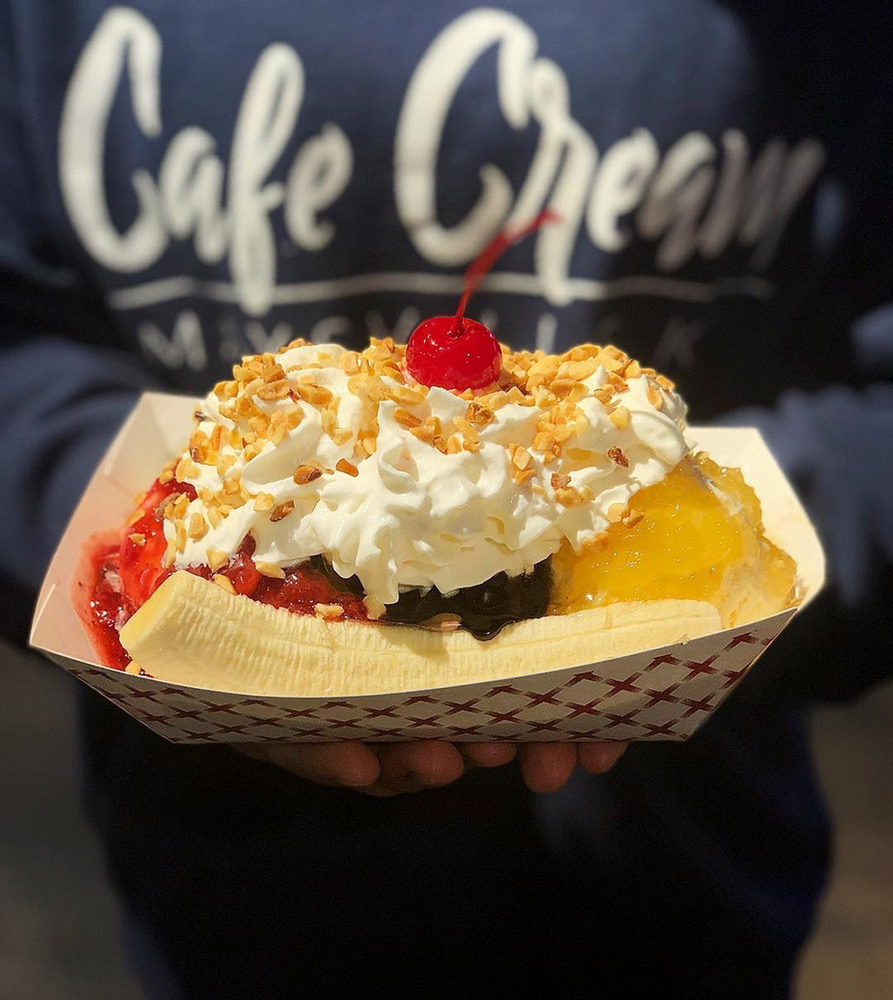 Photos courtesy of Café Cream
Café Cream is spacious and newly remodeled so you can gather the entire gang for amusing activities, inside and out. Take a selfie in front of the "Drippy Wall" or play a rousing board game. Scoop up the laughter and head out to the sunny, outdoor deck. Settle in the folksy rocking chairs or challenge friends to a sporting game of corn hole.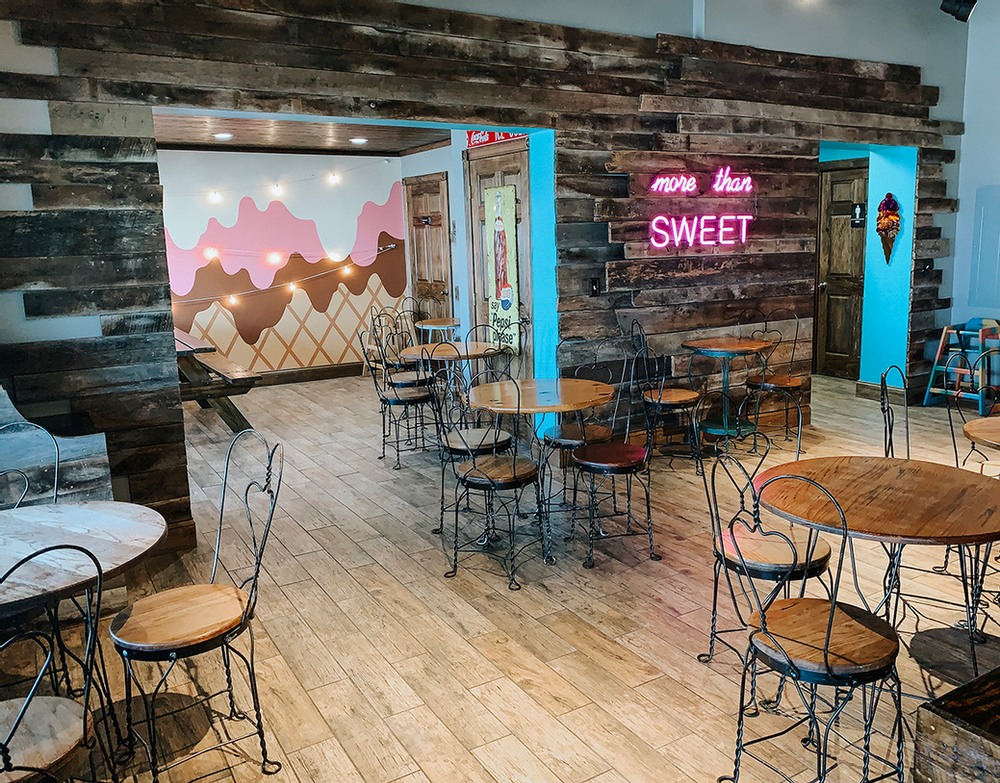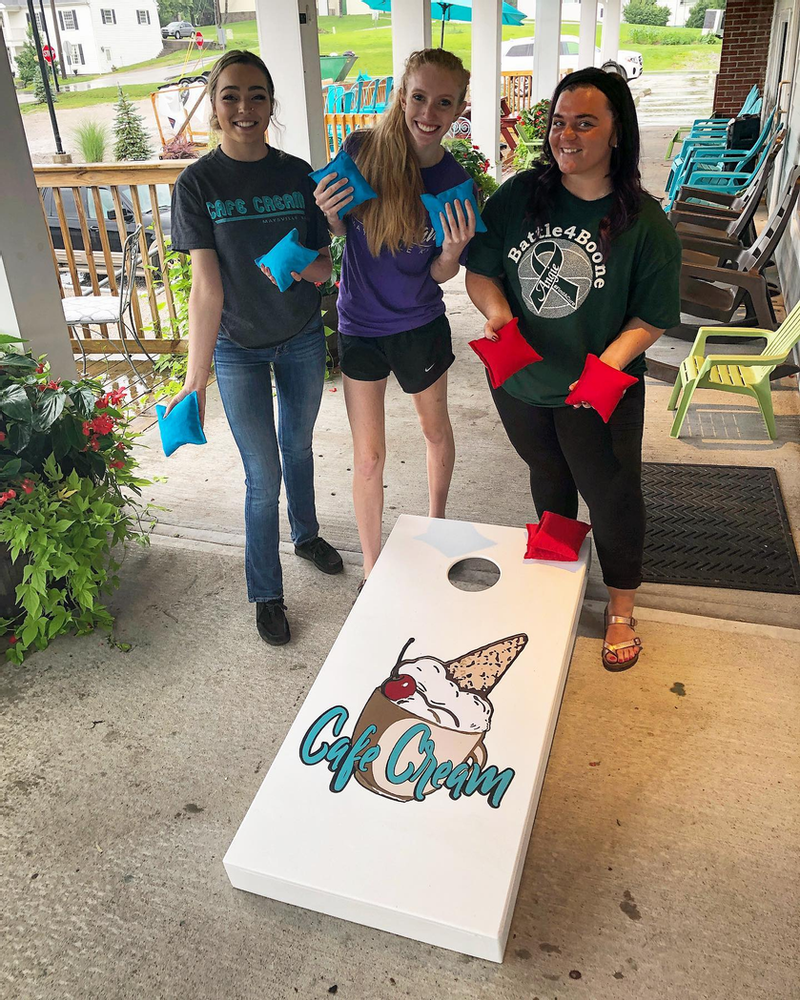 Patrons line the drive-through for the frosty soft serve and scooped ice creams and sherbets, while the owner and staff busy themselves concocting new flavors and sundae delights. They've paired with Hersheys for the much sought after flavor, Super Man, a chilly combo of "blue moon", "red pop" and vanilla. Customers go crazy over the  Kentucky-blue soft serve.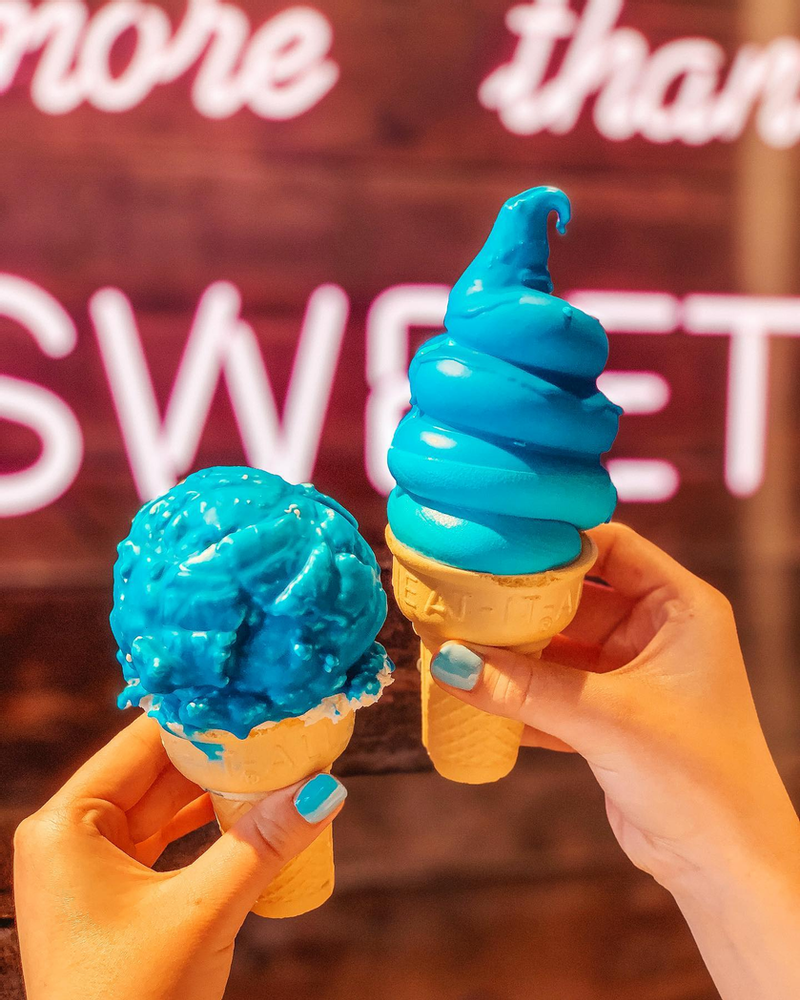 This cheerful cafe lives up to its motto of "More Than Just Sweet". They don't deep fry and feature healthy menu options such as fresh salads, flavorful, house-made wraps and sandwiches, lush smoothies and a juicy, all-beef hot dog.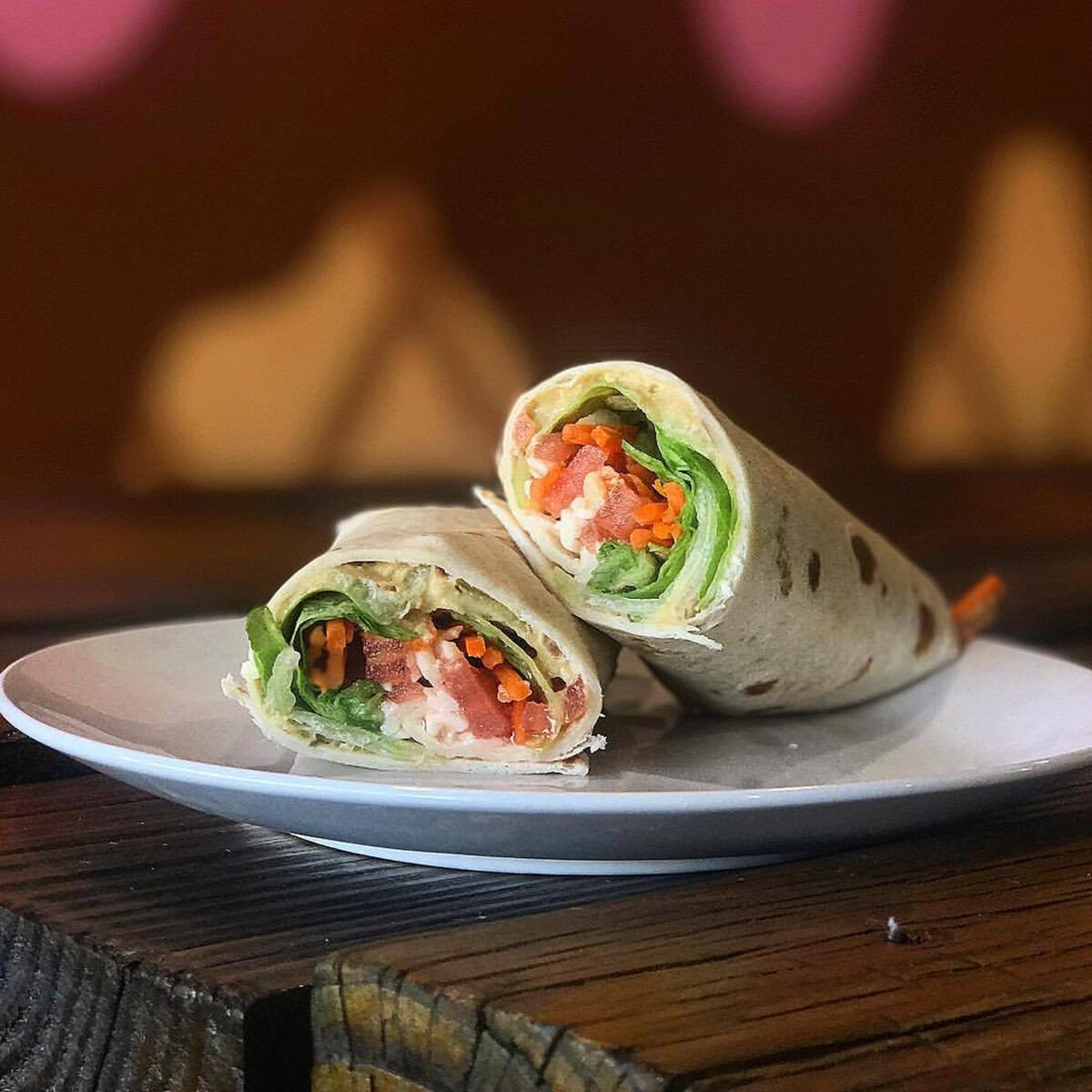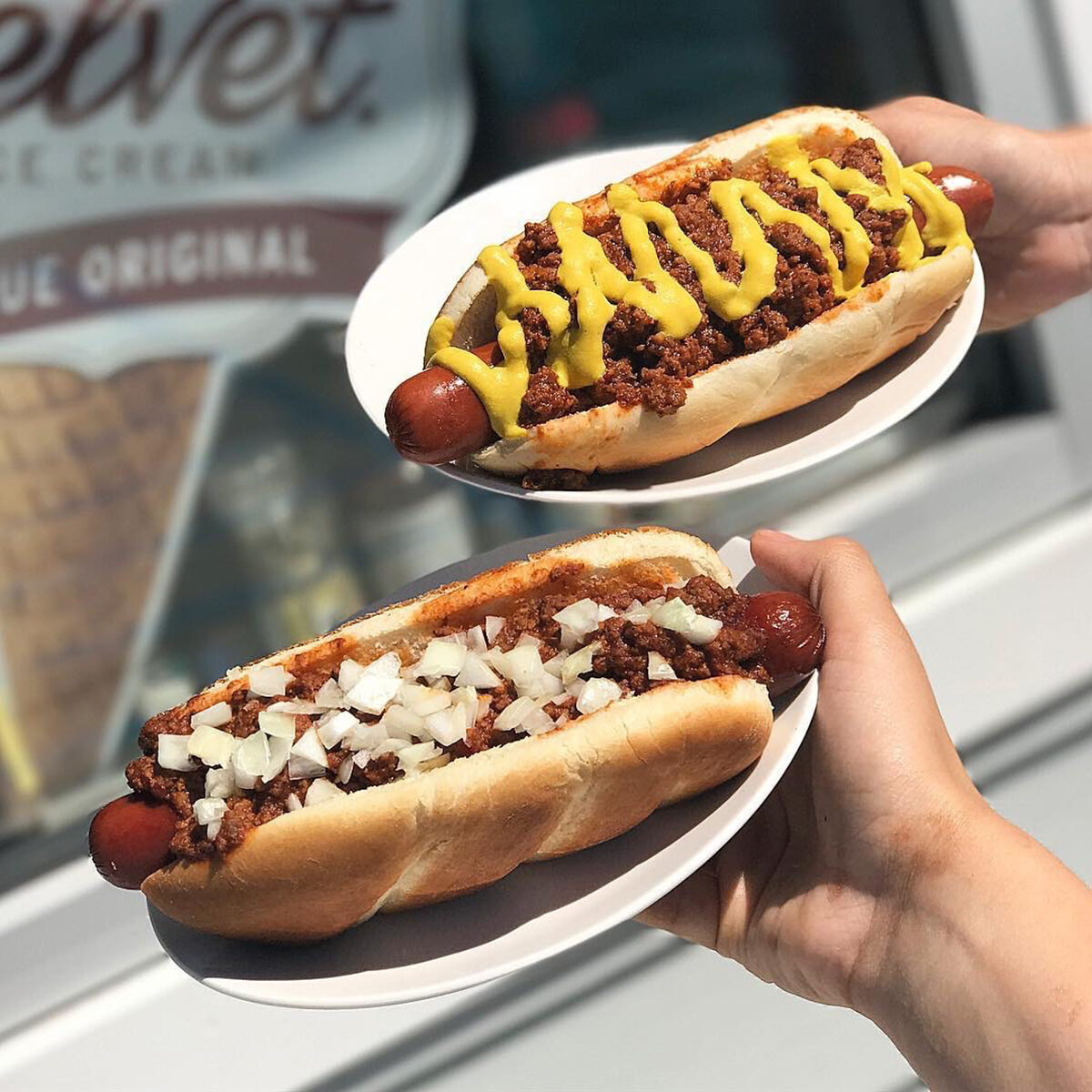 Have an event coming up? Their ice cream cart is always a hit. Café Cream is open seasonally, spring through fall. Follow them for entertaining events, captivating flavors and fun!
Indulge in a little getaway and book your Maysville vacation today!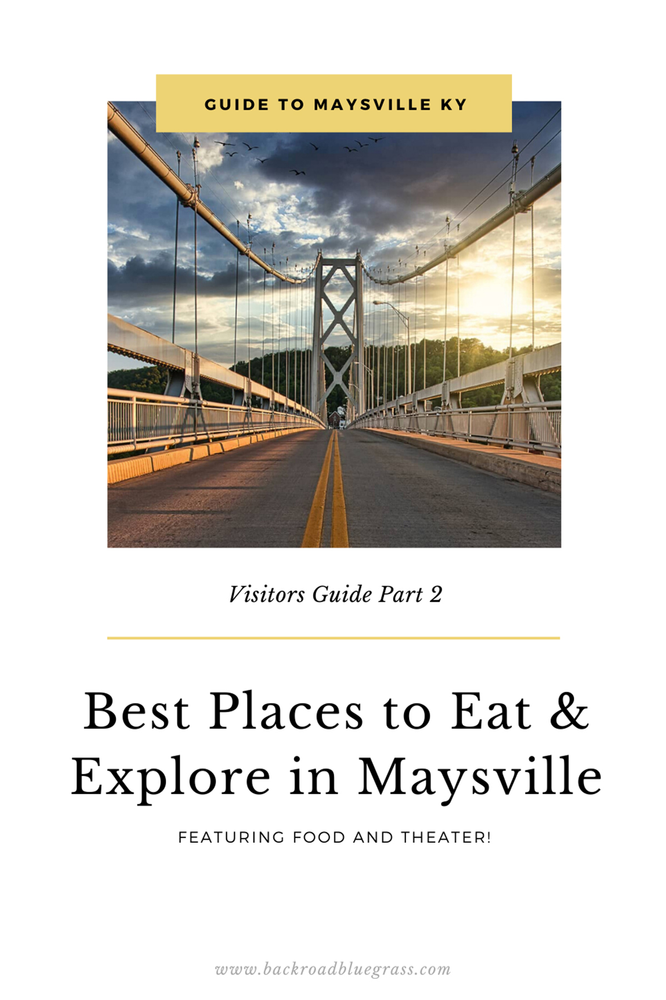 To Maysville from:
Lexington- 65 miles
Georgetown- 150 miles
Covington- 60 miles
Louisville- 137 miles
In Part One of my Enchanting Maysville, Kentucky blog, I shared my adventures in this gorgeous, small town with its marvelous bed & breakfast, shops and restaurants. Part Two of my blog highlights the additional surprises Maysville has in store. If you missed Part One, read about it here. *Family Friendly *Photos by Marie Pullen…