Oak Hill Gardens in London, Kentucky
by Marie

Posted on

August 2, 2020
Kentucky never ceases to amaze me; the more I explore, the more I long to share! One of my favorite pastimes is discovering new and exciting places within the Bluegrass. I was invited to attend the Oak Hill Supper Club dinner at Oak Hill Gardens in London, Kentucky and was amazed to encounter a tropical, outdoor garden in my home state.
Oak Hill Gardens is nestled on a hillside near downtown London and is the most beautiful, unexpected treat you can imagine! Owners Josh Samples and his parents, David and Tammy are Architectural Landscape Designers who have brought their delightfully enchanting dreams to life for our enjoyment.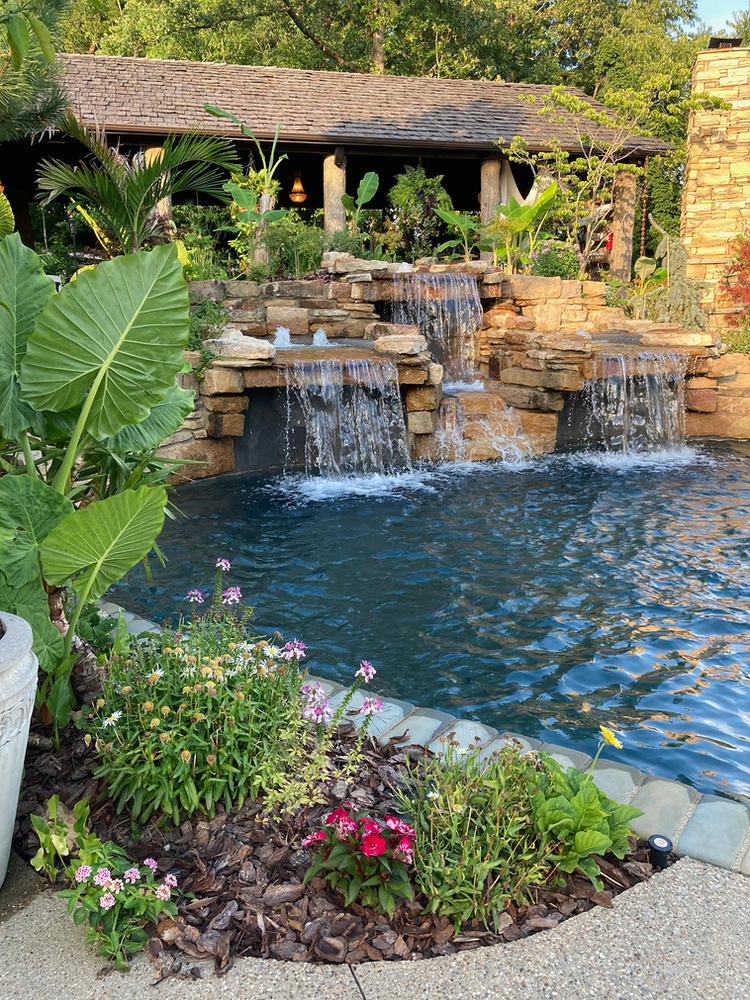 Upon entering one steps into a vibrantly different world. Bountiful, tropical vegetation surrounds and shades the stone paths leading to a salt water pool with cascading waterfalls. Stunning flowers bloom all around in vibrant colors and enticing fragrances.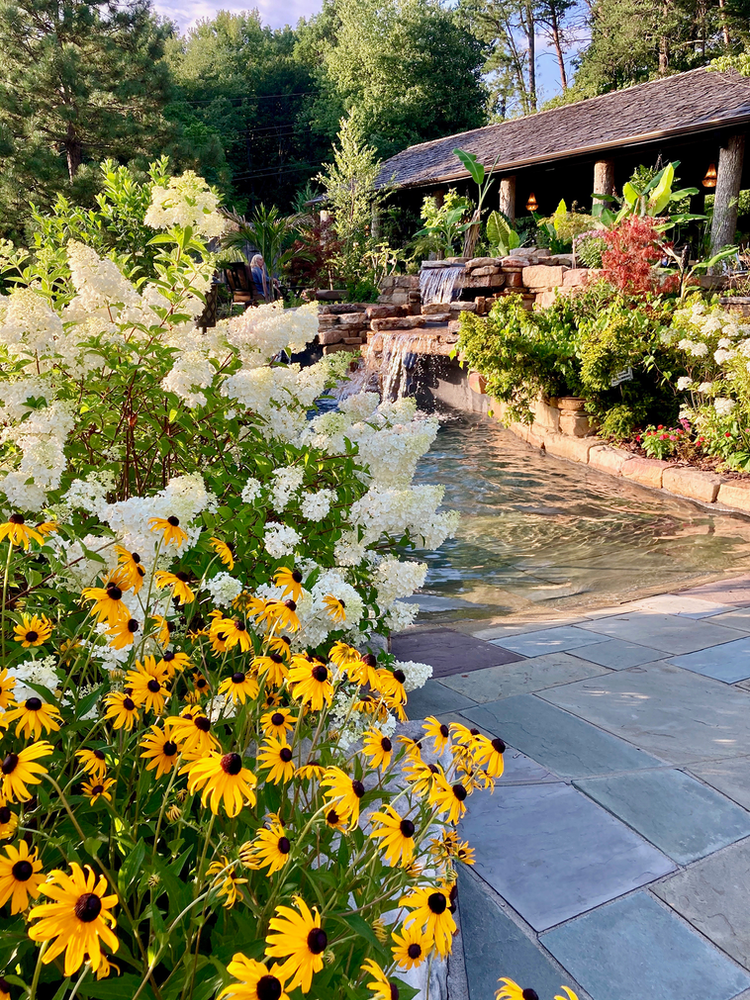 On the way to the covered dining area we passed an impressive, outdoor chimney, hand-masoned by father, David. With an overview of Corbin, Kentucky there was an area for mingling in outdoor games, such as corn hole and giant Jenga.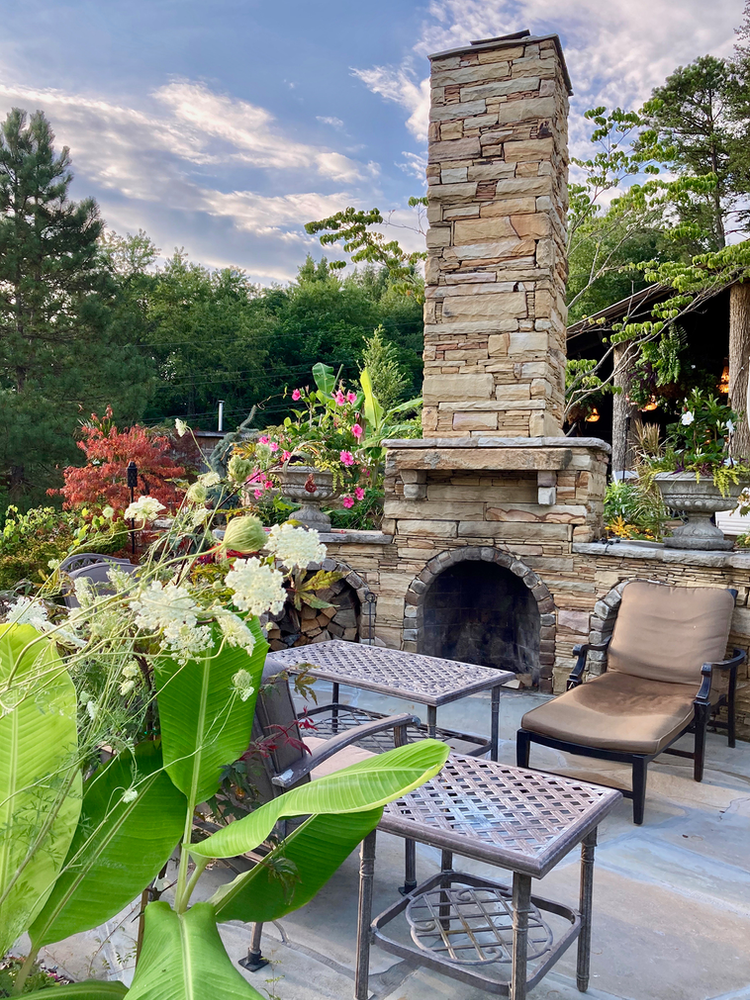 Under cover of the timber pavilion, guests can relish a beverage from the bar and peruse a mini-greenhouse filled with exotic plants.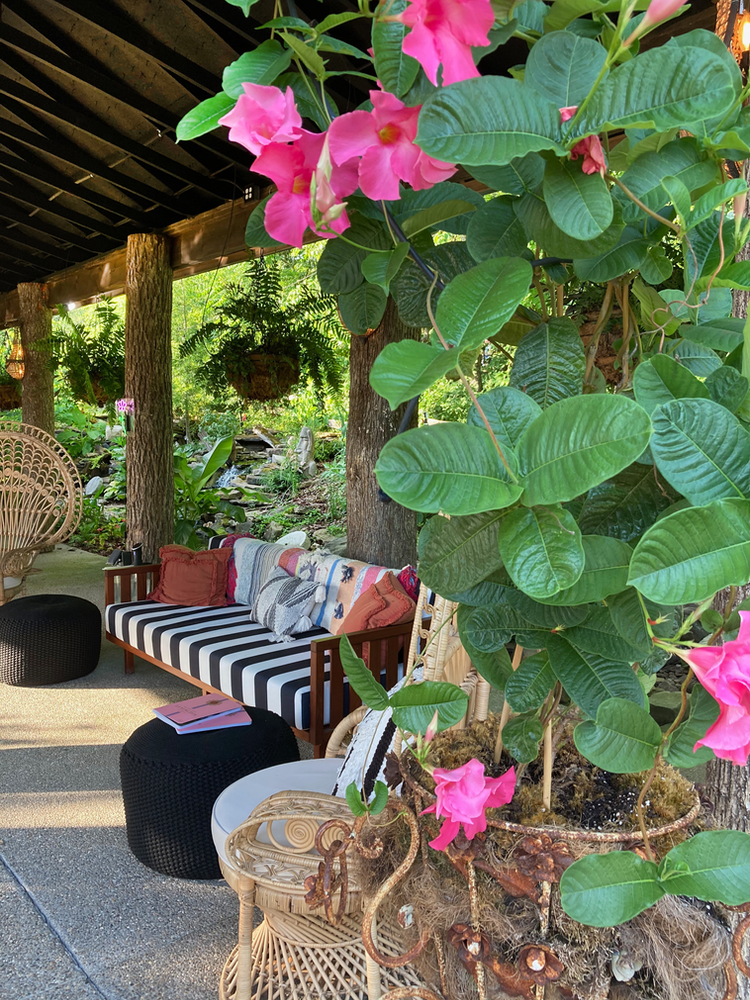 The setting at Oakhill Gardens in London, Kentucky encourages a meander among the lush flora featuring cozy seating nooks, the babble of multiple waterfalls and the soothing chorus of chirping, night frogs.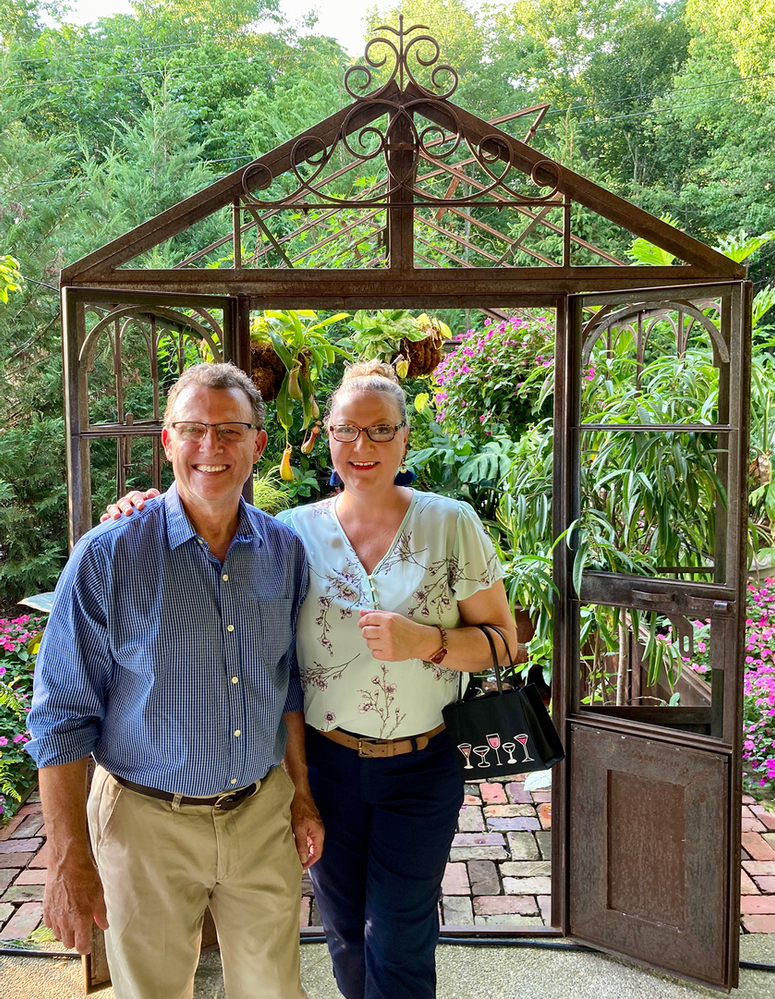 Once you've sipped your favorite cocktail, reminisced with old friends and perhaps met some new, it's time for dinner. Here Chef Timothy Heitman takes the reigns. Incorporating fresh meats and produce from Old Homeplace, a nearby farm together with herbs and flowers from the surrounding garden, he creates memorable dishes and appetizing bites.
The evening menu offered Southern traditions with a twist. Chef Tim is both meticulous and imaginative in his choice of cuisine. Our first bites included a deliciously deviled egg topped with, as Chef Tim put it a "copious amount of caviar". We sampled a large "drop" of watermelon gazpacho suspended in a process of reversed spherification, which produces a surrounding membrane with a delightful burst of flavor as you bite down.
We were presented with a Gem Lettuce Wedge, garnished in thinly sliced, Begonia flowers, bacon powder (yes, you read it right!) and cloaked in a tasteful whey and lettuce emulsion with herb oils.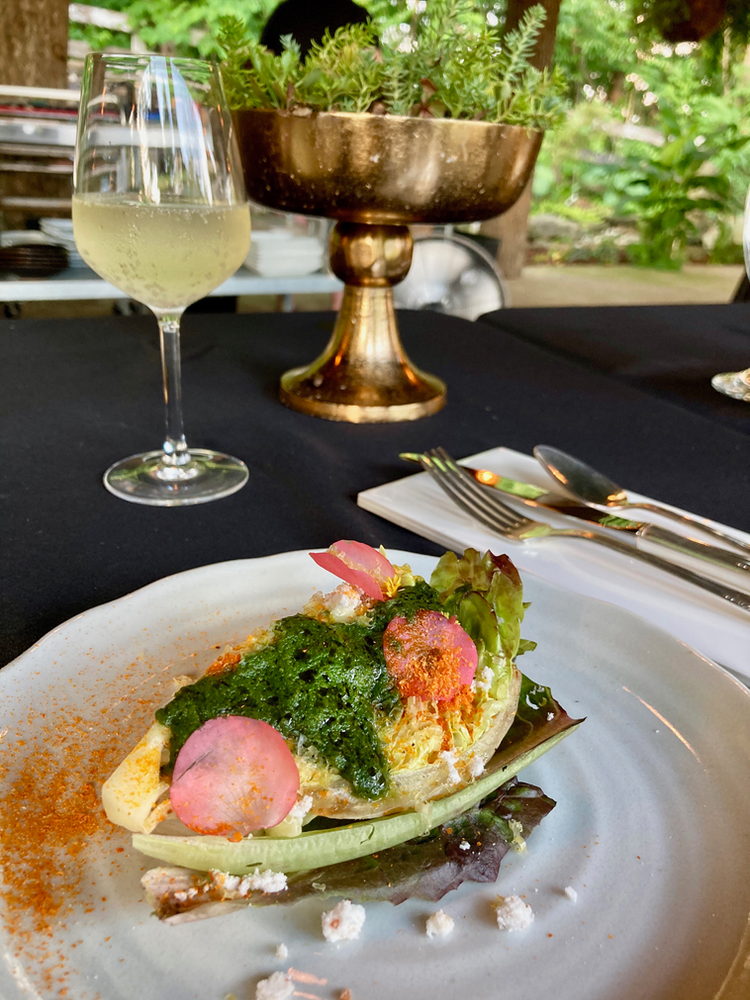 Next stop on our culinary cruise was Old Homeplace Farm's Sirloin Beef Tartare with handmade, sourdough crackers and fermented, turnip green pesto. I fancy beef tartare and find it completely safe to eat, especially in light of the knowledge that the bovine is raised locally in a healthy and sustainable environment.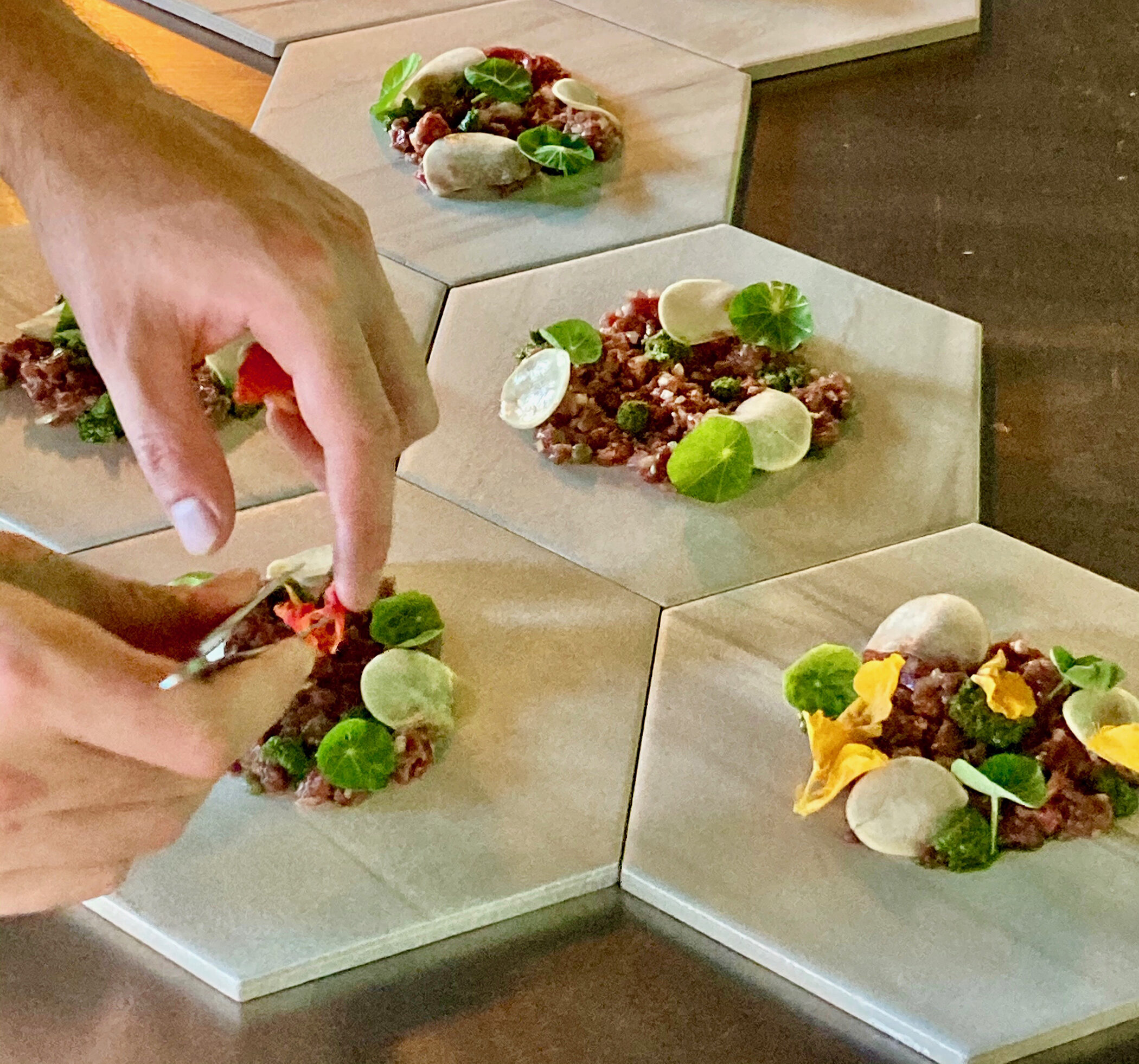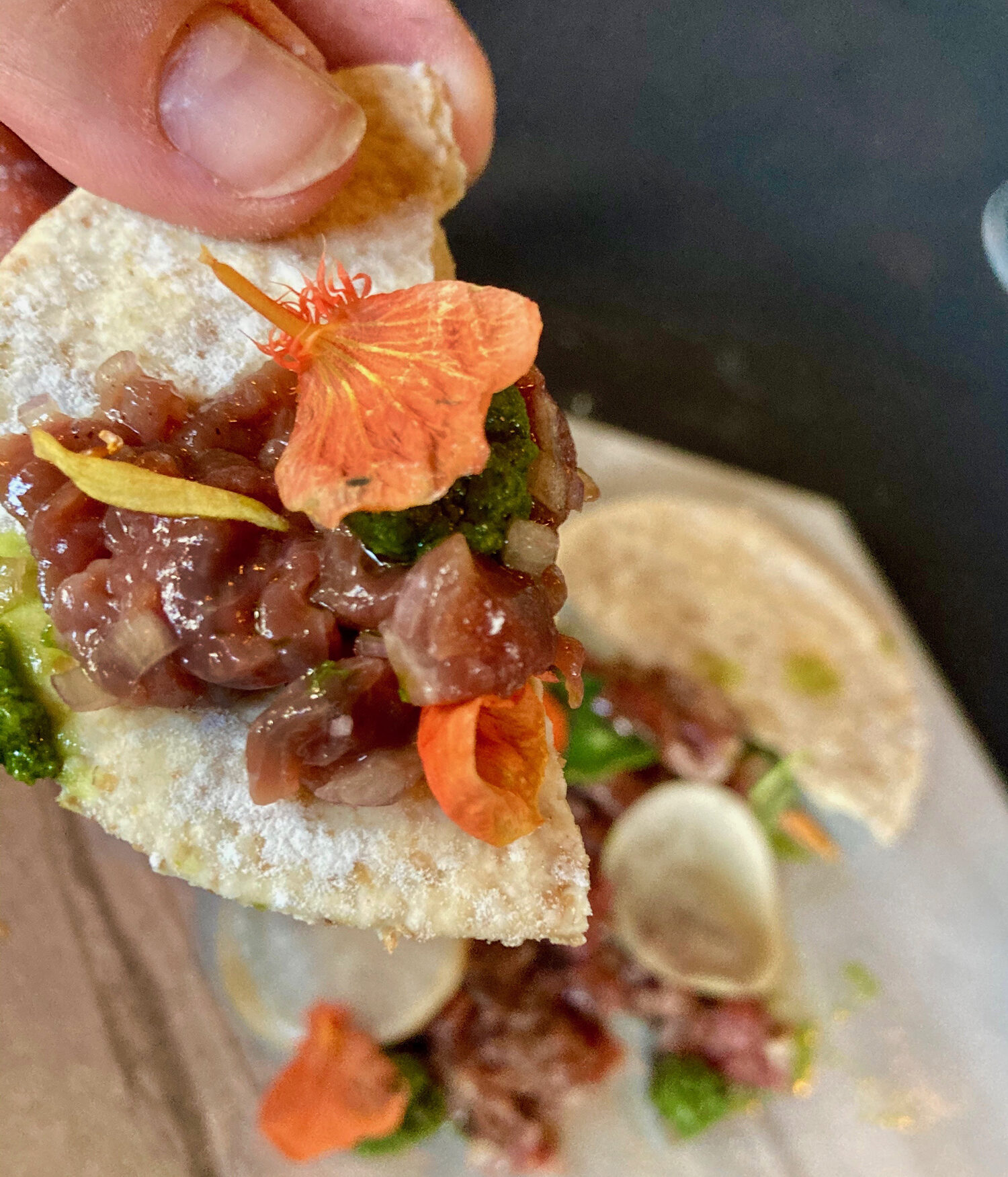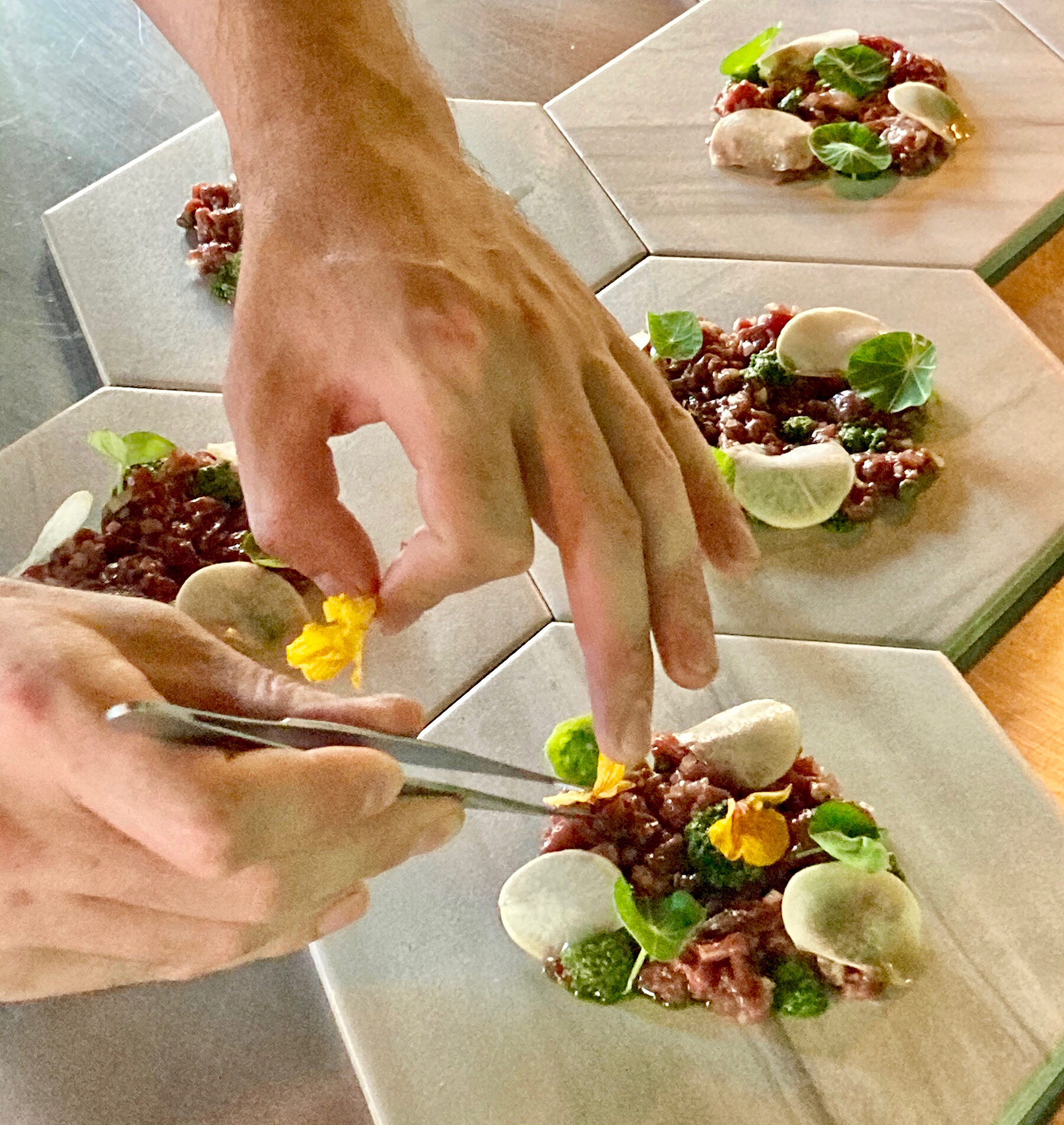 The hits kept coming with a scrumptious Ratatouille comprised of seasonal, poached yellow squash and zucchini, fermented ricotta and chilled tomato broth. Outstanding!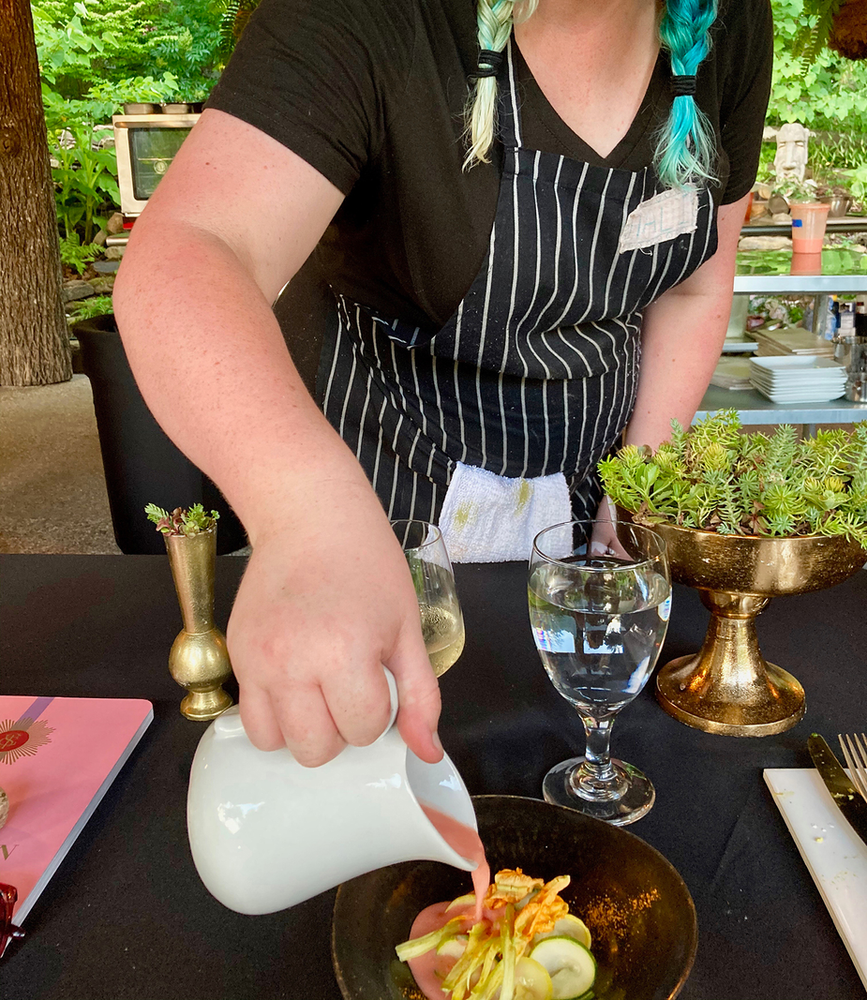 We then savored a refreshing palate cleanser: Canary Melon Salad. Although difficult to pick favorites, I loved this wonderful dish of compressed cucumbers, smoked trout roe and chamomile mousse made with delicate flowers straight from the Club's garden.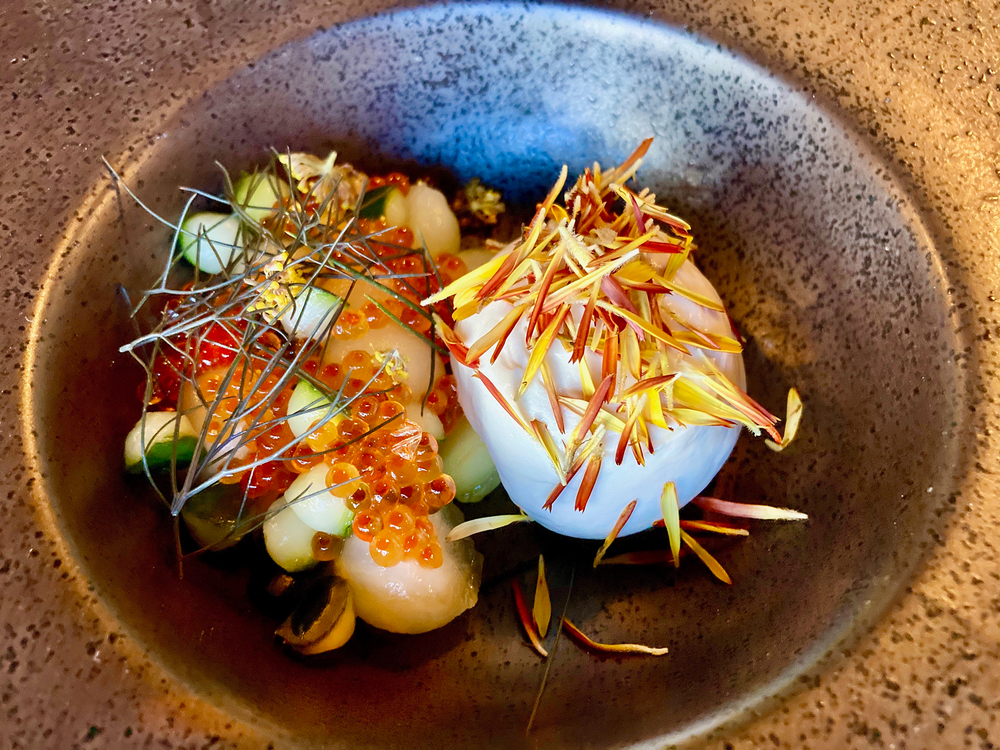 Few things say "summer in Kentucky" more than a vine-ripened tomato pie. Chef Tim extended his inspired version featuring marinated, sungold tomatoes and caramelized onions, bathed in a rich, Parmesan broth.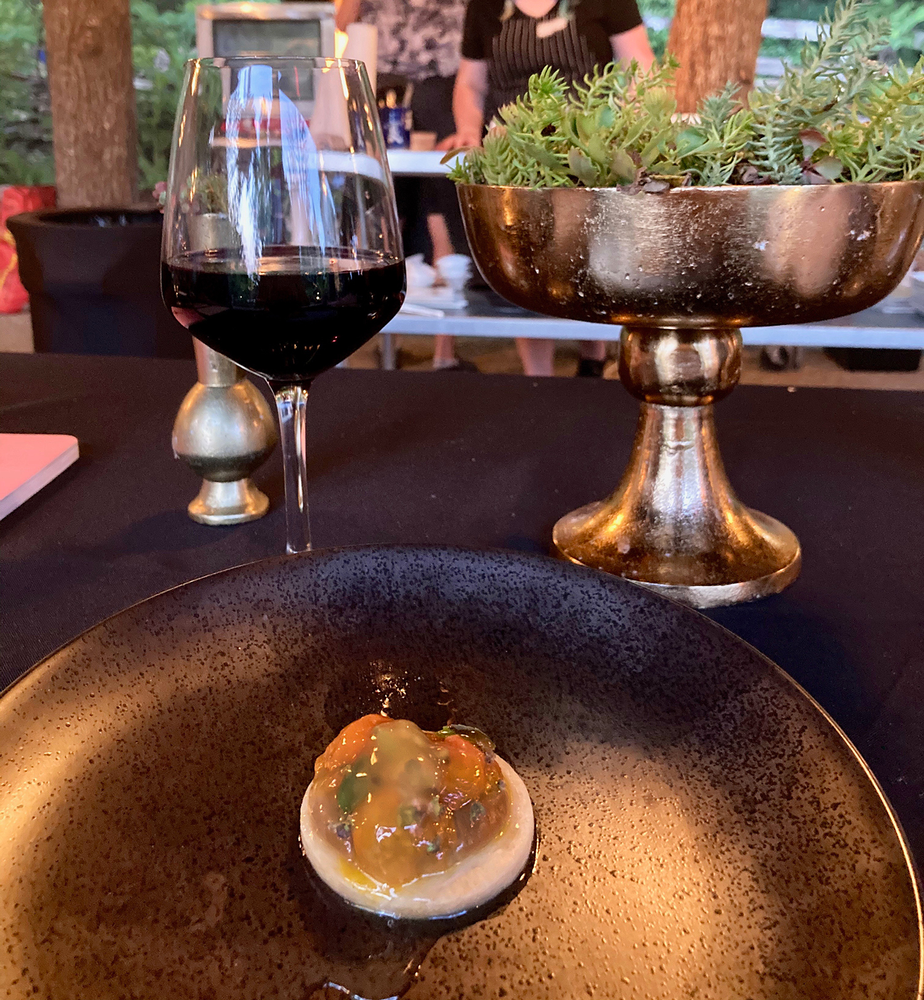 The 48 Hour Short Rib was dubbed a favorite, complimented with a unique, pinto bean paste, orange glazed carrots and roasted potatoes with a zesty, tomato jam.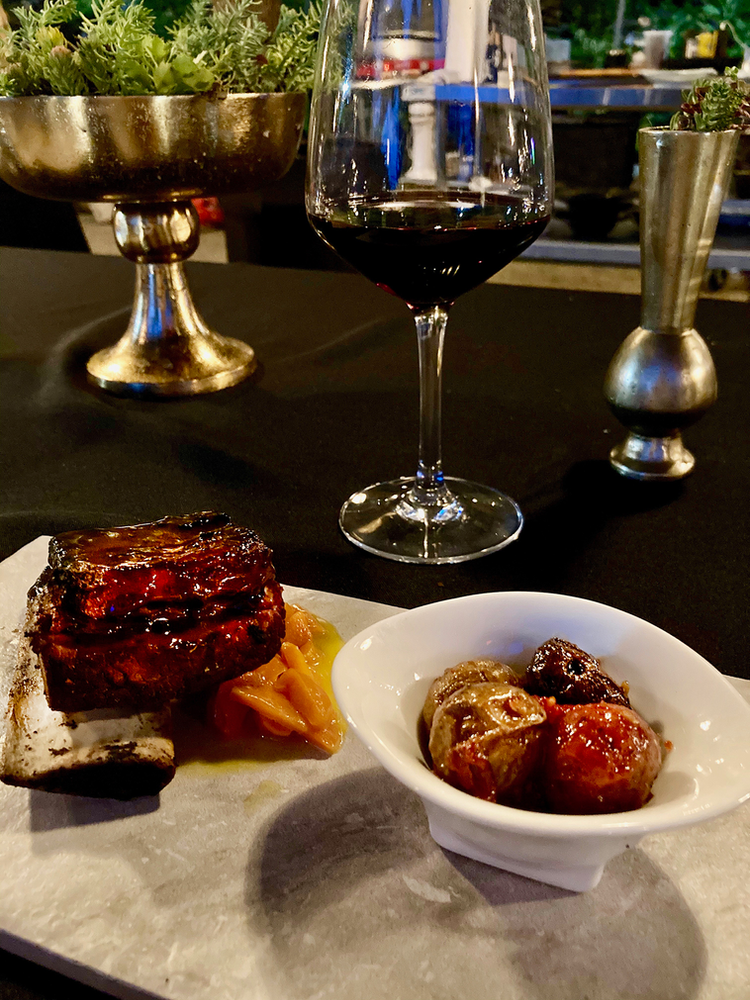 Just when we thought there couldn't possibly be more, we were served a delectable Aerated Chocolate Dirt Cup graced with strawberry pate de fruit, whipped cream and a super light, fresh mint ice cream that was just to die for. In addition, last plated were two delicate Madeline cookies and piping hot from the oven, a creamy, chocolate chip cookie.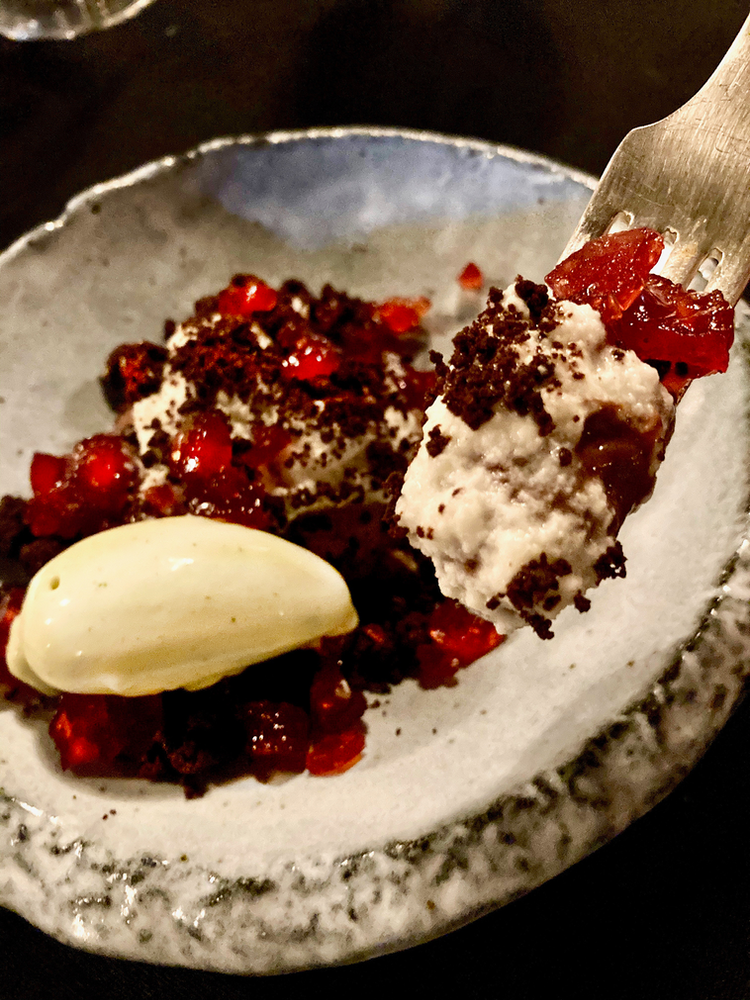 To further enhance the splendid ambiance after dinner, we took the opportunity to stroll the moonlit gardens once more. By that time back-lit waterfalls beckoned amidst the singing of frolicking frogs, illuminated string lights and blazing fire pits.
The amount of planning and dedication that comprised this dinner was not lost on the grateful participants. I envision this unique setting being employed for so many events. This marvelous venue is ideal for weddings and receptions, anniversaries, birthdays and reunions, retreats, classes and weekend get-aways. Oak Hill Gardens and Supper Club boasts the perfect approach in supporting multiple Kentucky businesses at once.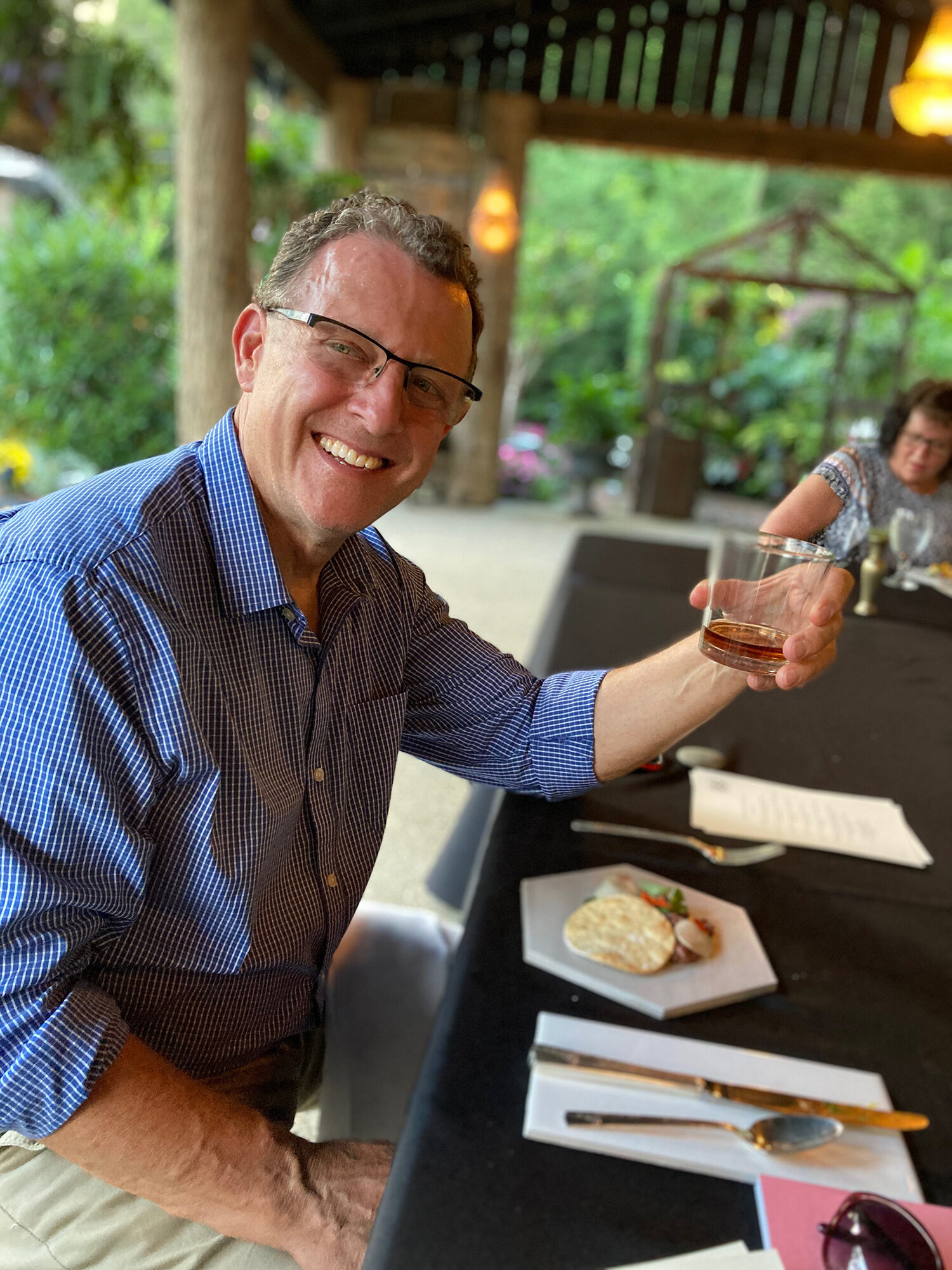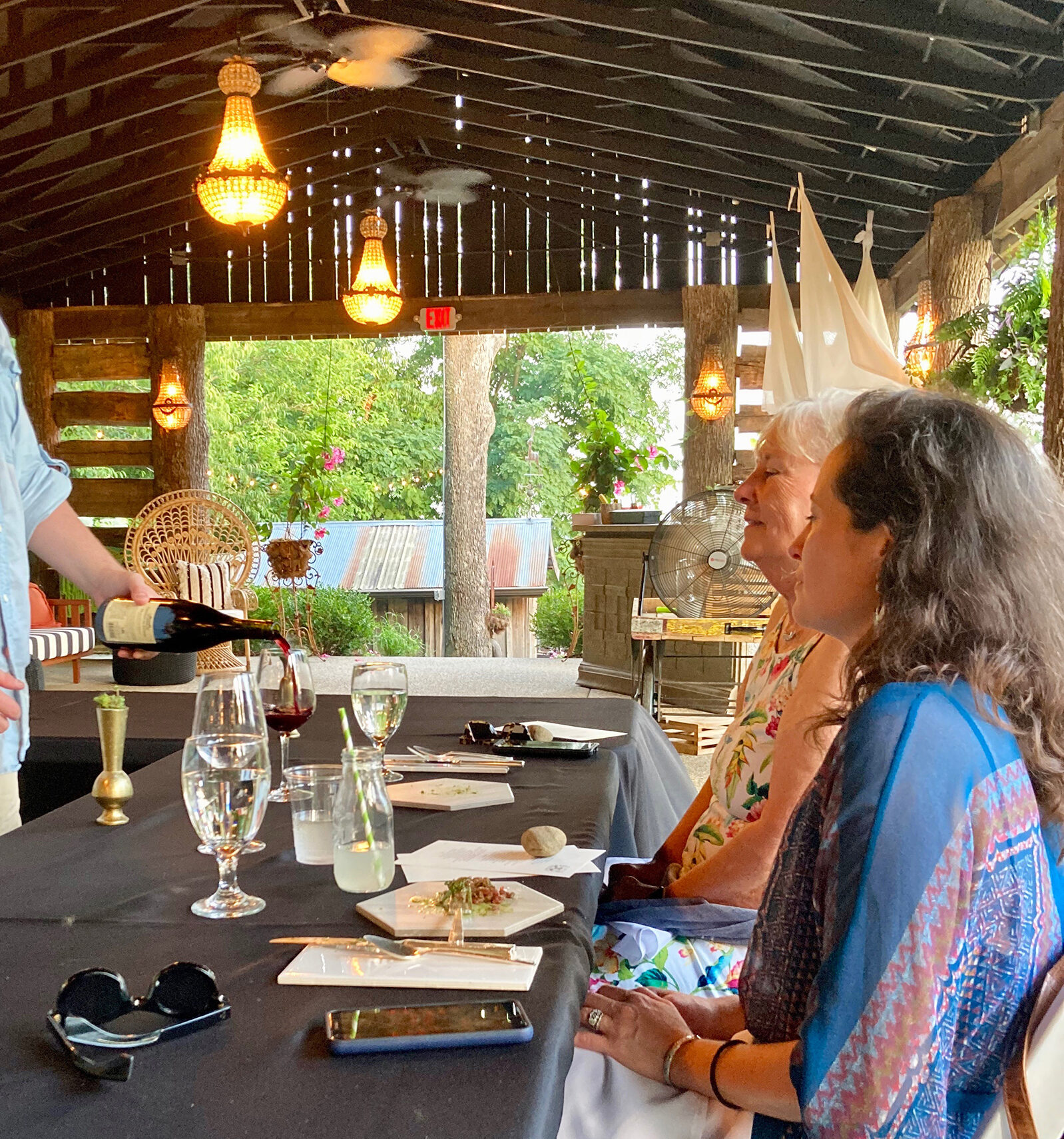 If you would like to join one of the special dinners, you can purchase your ticket at www.oakhillgardensky.com under the "Events" tab.
To book a wedding or other event call 606-864-0100.
Note that during Covid The Gardens' staff and personnel are taking all the necessary precautions and remain careful to social distance the participants.
If you are considering a weekend or longer trip, learn more in my blog of nearby Corbin, Kentucky. Be sure to subscribe on my home page!
Kentucky never ceases to amaze me; the more I explore, the more I long to share! One of my favorite pastimes is discovering new and exciting places within the Bluegrass. I was invited to attend the Oak Hill Supper Club dinner at Oak Hill Gardens in London, Kentucky and was amazed to encounter a tropical, outdoor garden…