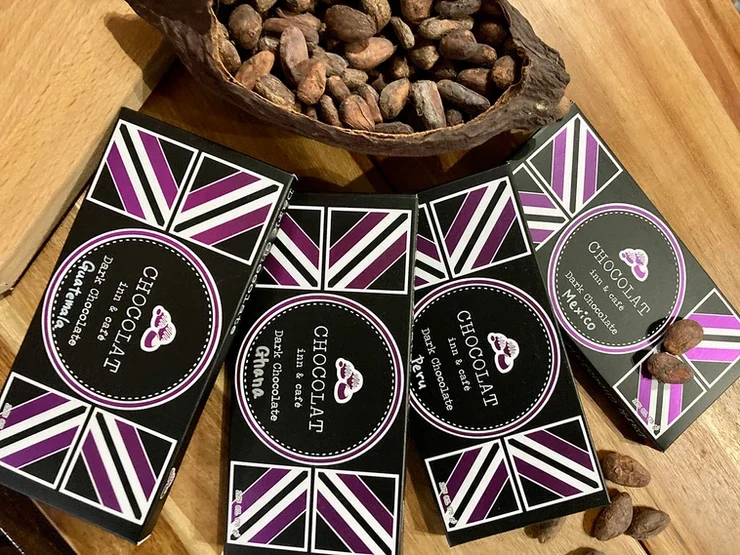 The Chocolat Inn & Café – Tastefully Unique
by Marie

Posted on

January 13, 2022
What do you get when you add gourmet chocolate plus a trendy inn? The answer to the equation is a tastefully unique destination in our Commonwealth known as the Chocolat Inn & Café. Now that's my kind of math!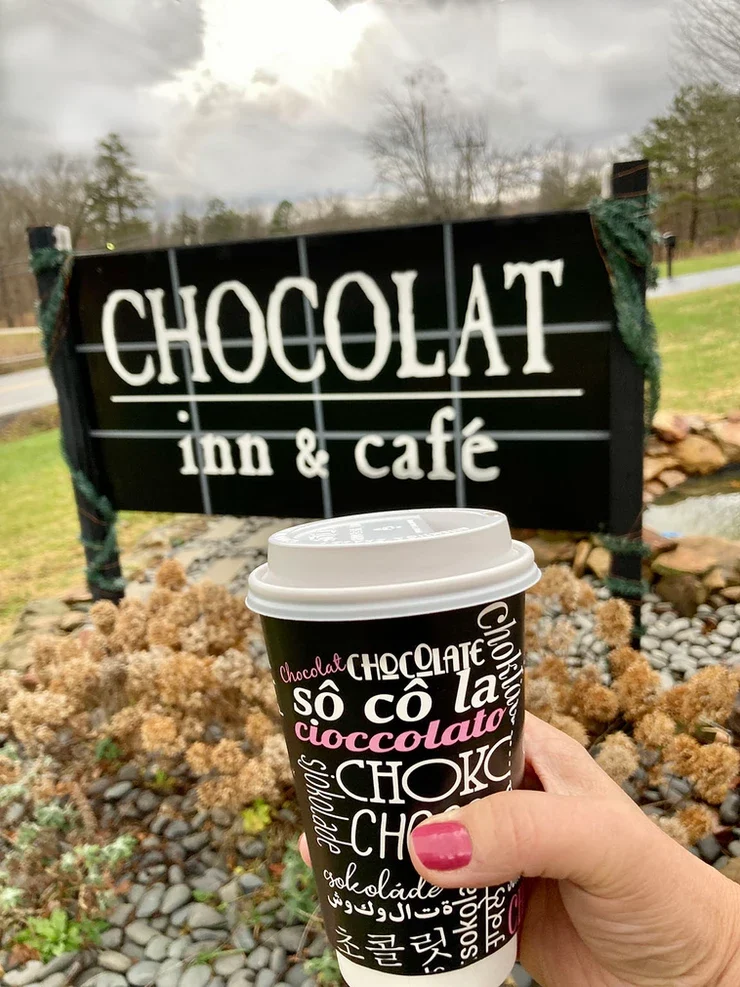 The Chocolat Inn is situated in Beattyville, Kentucky and provides a one-of-a-kind experience for travelers in search of accommodations that are extra special. Owners Dustin (the Chocolate Maker) and wife, Mai Cornett (the Baker) have combined their passions into a fantastic bed and breakfast.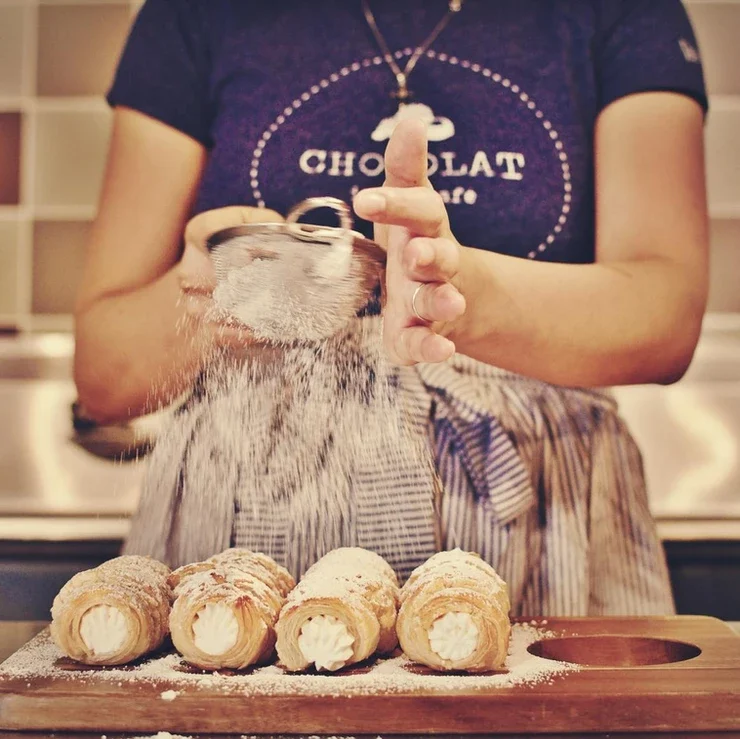 The Inn occupies a former motel built in the 1960s. The Cornett's vision has rekindled life in this lodge, a stunning transport into the 21st century. The design is modern and clean; the gadgetry high-tech. Comfortable rooms are artfully modeled after international cities including London, Paris, Osaka, Mumbai, East and West Berlin, New York and Rome.
Mesmerized by cases filled with delectable chocolates, pies and pastries, I visited the bakery and coffee shop even before unpacking. It was a delight to meet the hospitable owners and their little daughter Sophie is the cutest! Fortified with a peanut butter bar, blackberry cheesecake and café latte I was off to explore my overnight digs.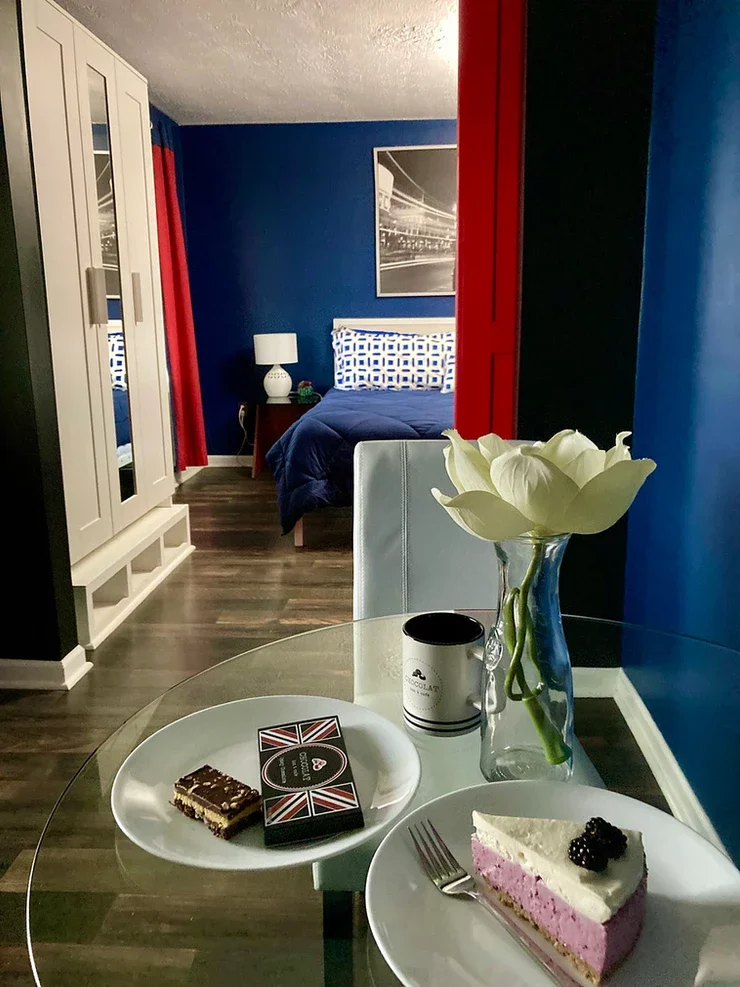 The suites were created by removing a wall to combine two regular rooms. There's a nice table for two, mini-fridge, super comfy, king-size bed, an enormous TV (as big as a bath tub), desk and an elegantly spacious bathroom.
Dustin is a "bean to bar" maker. He begins his chocolate journey with ethically sourced cacao beans from around the word. The aromatic beans are finely ground and blended with cocoa butter, sugar and natural flavorings. As part of our chocolate tasting experience, Dustin snapped off rich, dark goodness from bars made with beans originating from numerous countries, including Peru, Ghana and Columbia. Each locale's climate and soil produce amazing, distinctive flavors.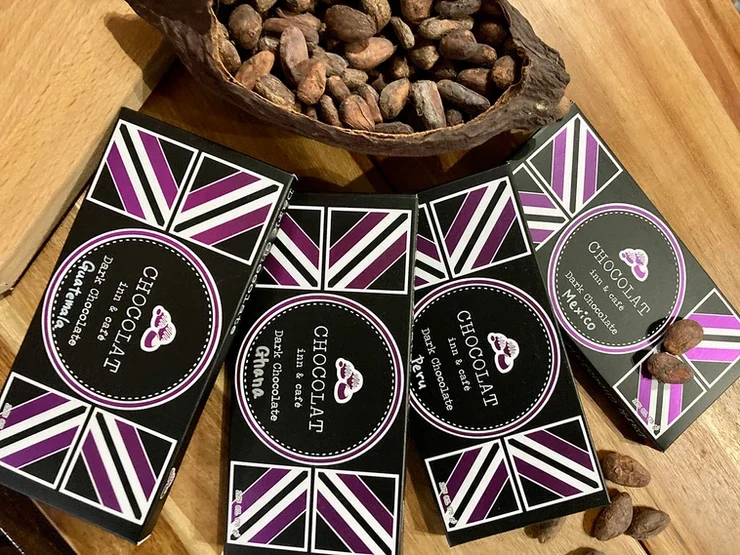 Their new, boxed chocolate line is dubbed The Purple Lady after Dustin's mother. The logo includes small roses to honor his grandmother, Rosemary whose recipes he consults to create the scrumptious candies.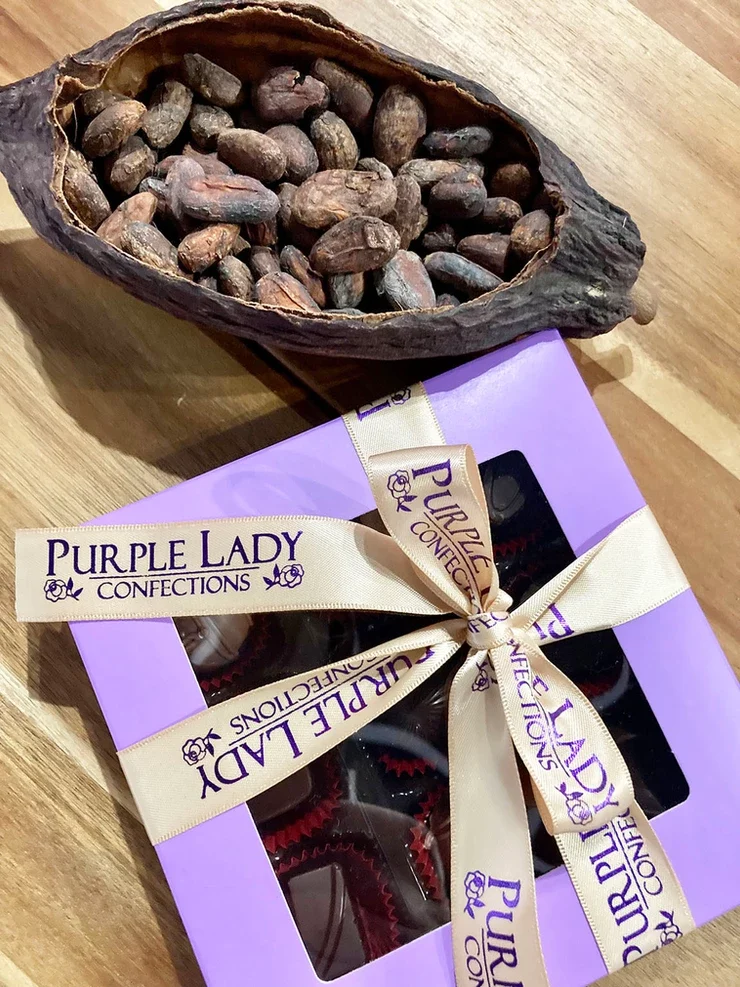 Visitors to the Chocolat Inn can participate in a number of events including sublime wine and chocolate pairings, chocolate tastings and more. In the summer they open their back patio strung with winking lights and cozy seating. This is the ideal setting to enjoy the complimentary breakfast. A savory main dish is presented with your choice of a fragrant coffee or tea drink, as well as mouth-watering, fresh pastry.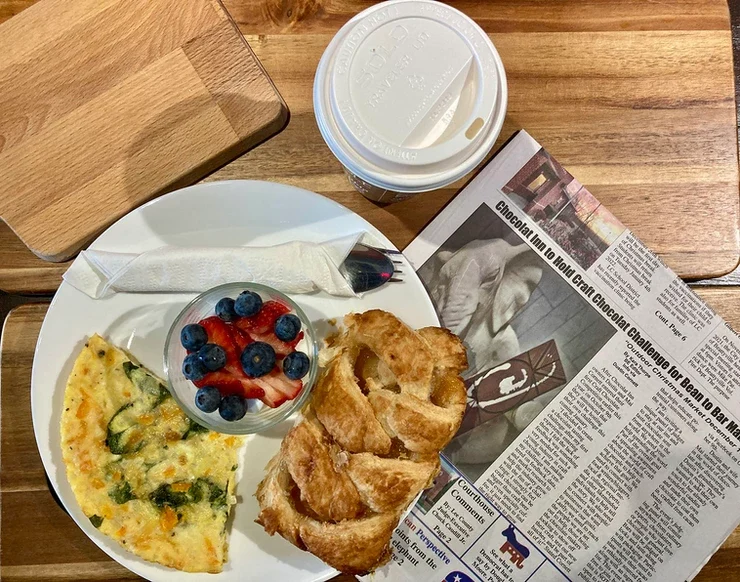 Beattyville is located near the Red River Gorge so there are a plethora of opportunities to observe, explore, hike and bike nearby, not to mention great dining options.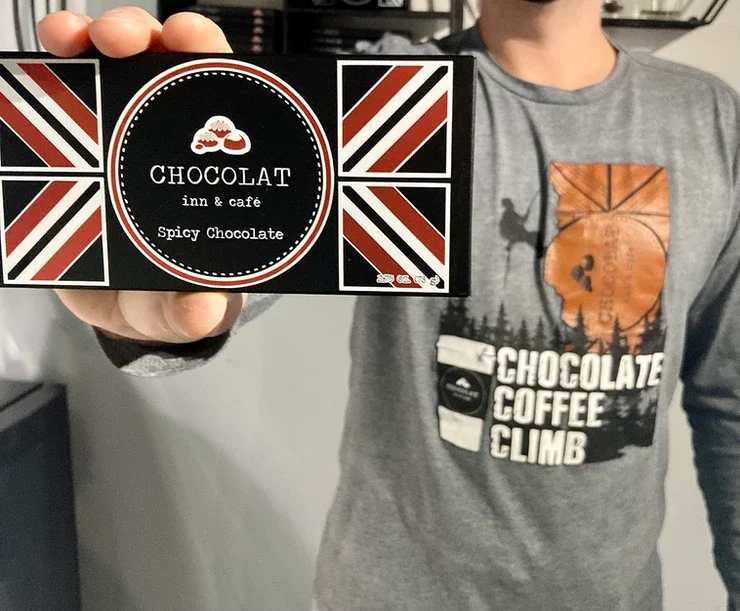 I invite you to subscribe to my site to get the latest blogs delivered hot and fresh right to your inbox. Keep in touch on Facebook and Instagram for updates on great things happening around Kentucky!
What do you get when you add gourmet chocolate plus a trendy inn? The answer to the equation is a tastefully unique destination in our Commonwealth known as the Chocolat Inn & Café. Now that's my kind of math! The Chocolat Inn is situated in Beattyville, Kentucky and provides a one-of-a-kind experience for travelers…