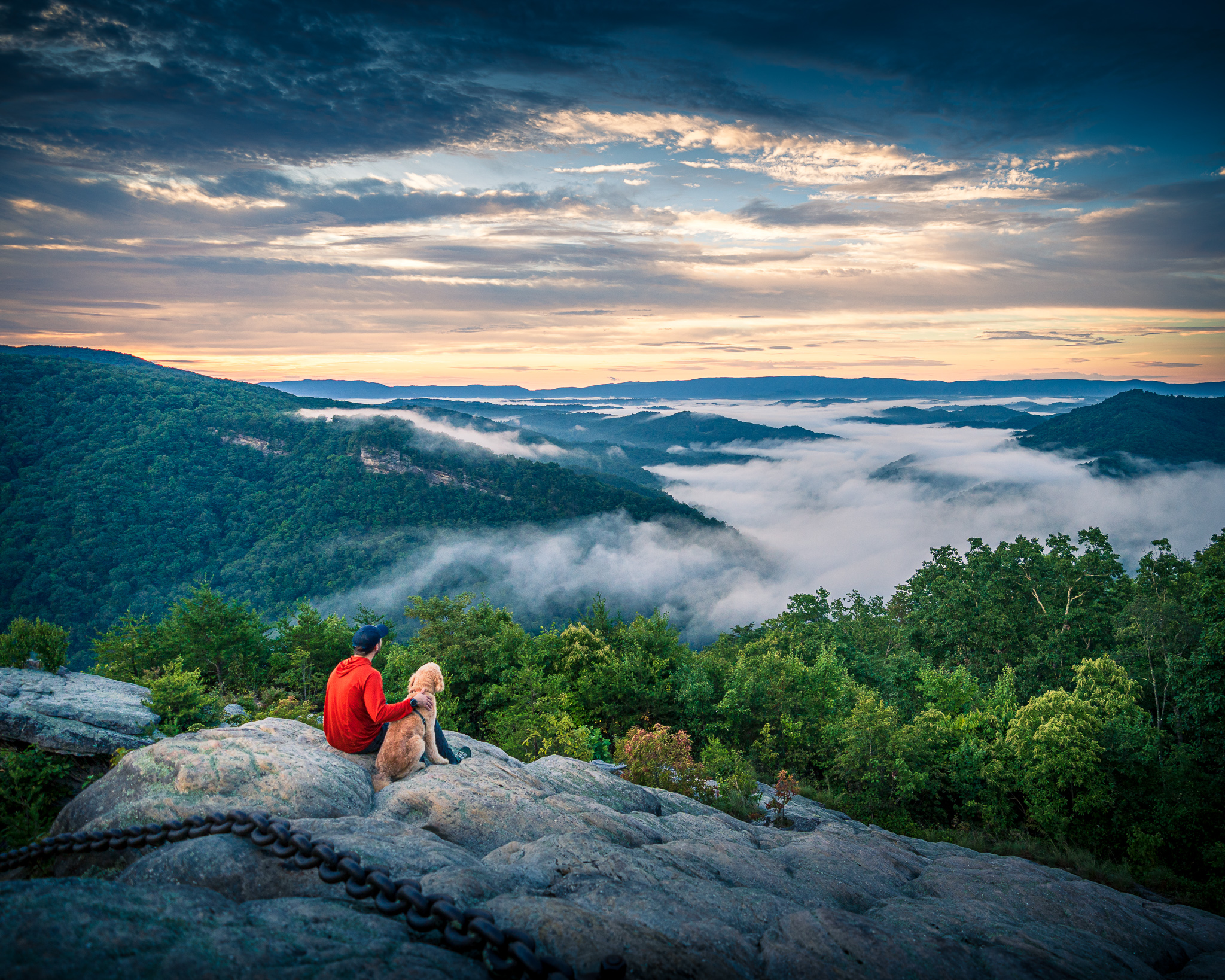 Best Kentucky Hiking Destinations
by Marie

Posted on

October 7, 2022
Meet Billy Yarosh with @billy.hikes on Instagram. I've been following him and his amazing hiking photos. He kindly agreed to write a blog of his own featuring his picks for the best Kentucky hiking destinations. Please follow him for updates on his adventures at @billy.hikes
Blog and photos by Billy Yarosh
It's a little known secret that Kentucky hosts some of the best hiking
in the eastern US. There are incredible trails within the Red River
Gorge and the Appalachian Mountains. Head south to the rivers and
streams for waterfall hikes in the Daniel Boone London District. If
you can't get out to eastern Kentucky, I suggest a walk along passages
of the various Kentucky rivers, palisades, creeks and gorges. While I
won't cover them all, here's a list of my best Kentucky hiking destinations.
This trek is a 4.5-mile, out and back route. It is characterized by
some of the best views in the Red and is a top destination for
glorious sunsets. This trail is unique because of its outlooks across
the valley into Double Arch. You'll experience an up close and
personal look at Courthouse Rock with additional views of Raven Rock.
These otherworldly land features create an unforgettable experience! Enjoy this Red River Gorge (Red) Trail in Slade, Kentucky.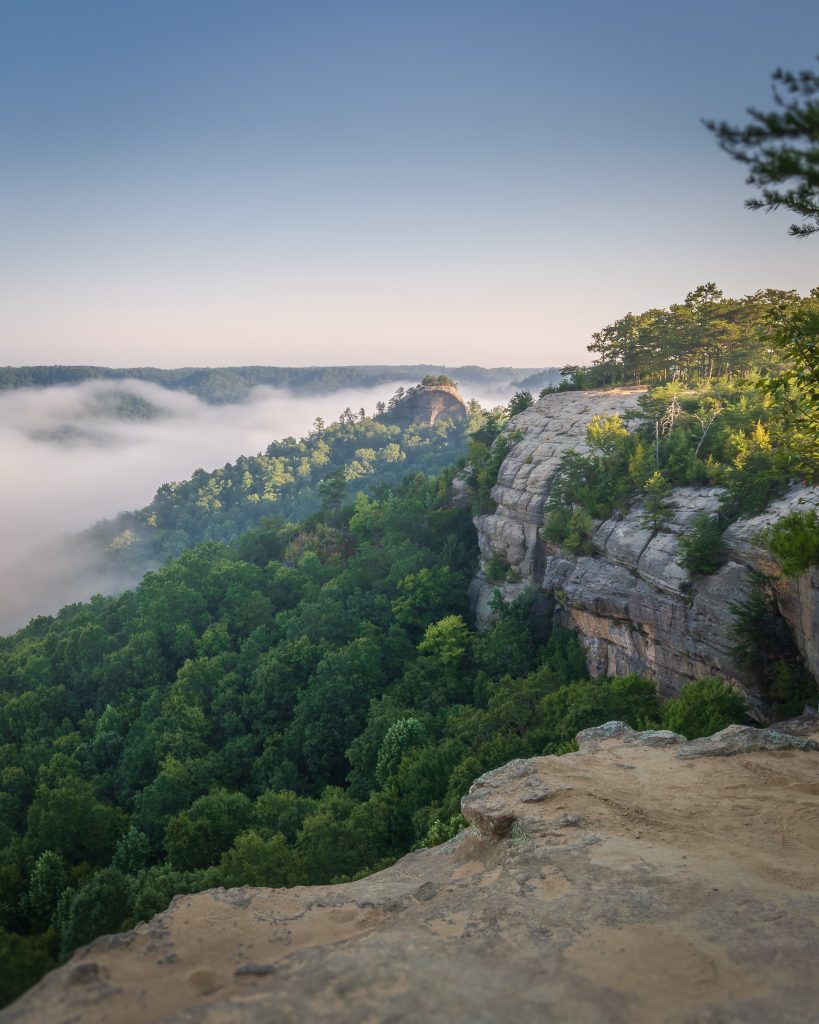 Three Bridges is a 3-mile loop with three large arches and many
offshoots worth exploring. The main draws of this trail are Smoky
Bridge, Fern Bridge and Raven Bridge. Heads up on this route because
you are within reach of Shangra La Arch, a magnificent waterfall along
Smokey Creek, as well as scenic views of Smoky Valley Lake. In certain
seasons this path is muddy, so pay attention to current trail
conditions on AllTrails.
Find this trail at Carter Caves State Resort Park in Olive Hill, Kentucky.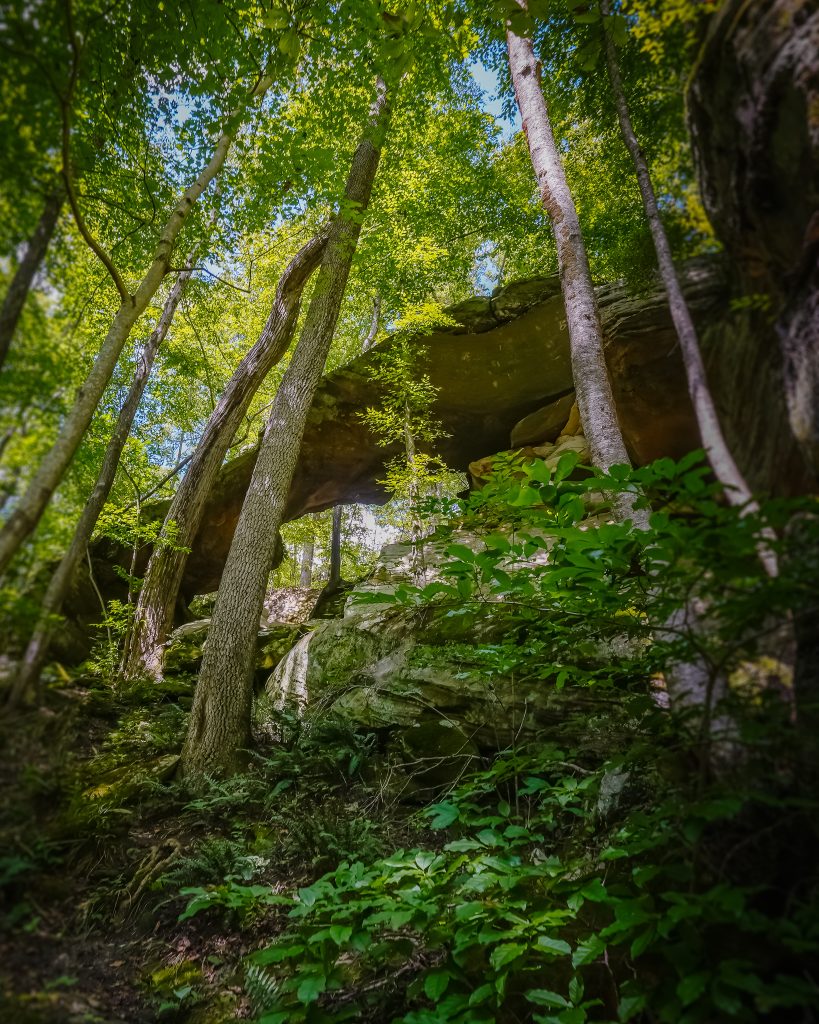 Included in my best Kentucky hiking destinations is the route to
Chained Rock, a 1-mile out and back along the Pine Mountain ridge.
Prefer a challenge? Hike three miles up the mountain following the
Laurel Cove Trail! You may also run into Powderhorn Arch along the
way. Few other outlooks along the Kentucky Appalachians compete with
this one. For a gorgeous sunrise, this is the best. Check out
https://www.kentuckyhiker.com/ stellar collection at Pine Mountain
State Resort Park in Pineville, Kentucky.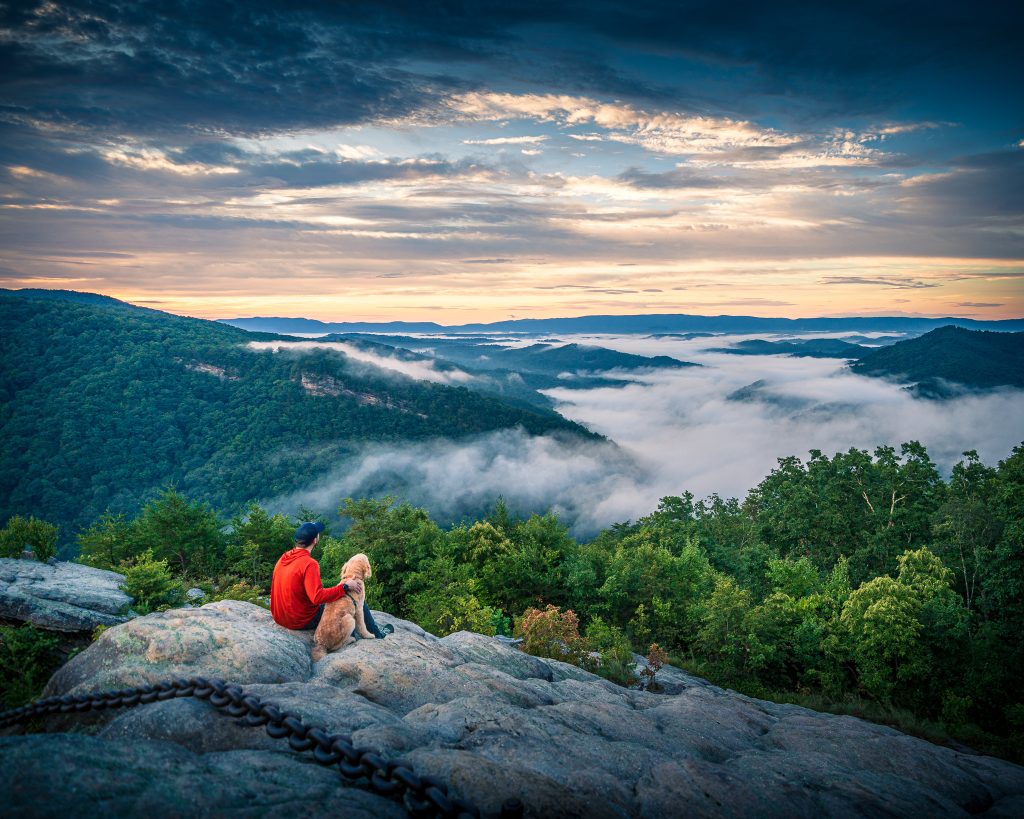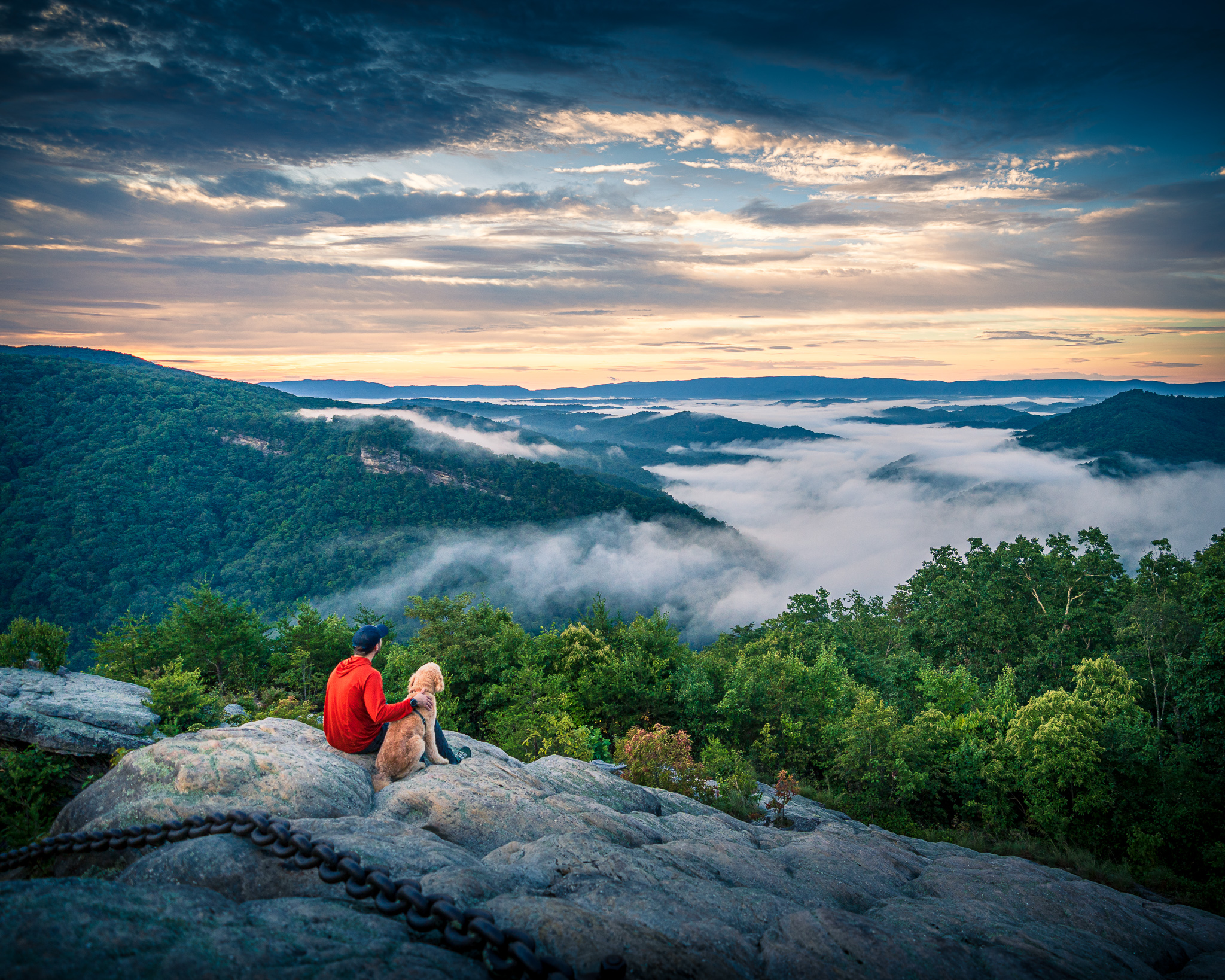 The Berea College Forest has some of the top hikes in Kentucky. The
footpaths are well maintained, less populated than the Red and host
spectacular views at midday, sunrise and sunset! There are many paths
to the Eagle's Nest overlook, but I prefer the route straight up the
mountain. This hike is 3.2-miles and you can spend all day on these
mountains with well over ten miles of tracks making it one of the best Kentucky hiking destinations
I hope you enjoy the Eagles Nest Trail via Indian Fort in the Berea College Forest.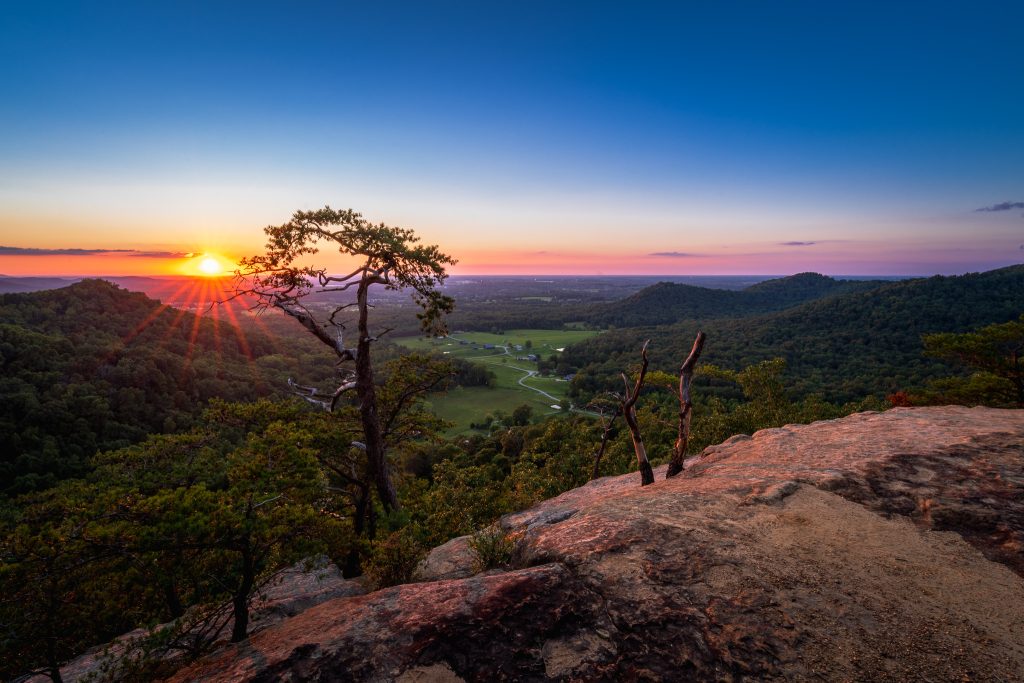 Rock Bridge Trail is a family friendly, 1-mile loop on the edge of the
Red River Gorge. I love descending into the gorge to a creek featuring
a fascinating waterfall, Creation Falls. The fall is beautiful and
excellent for a photo op. The main feature is the amazing natural
bridge crossing Swift Camp Creek. This trek never gets old! Hop on this trail in Slade, Kentucky.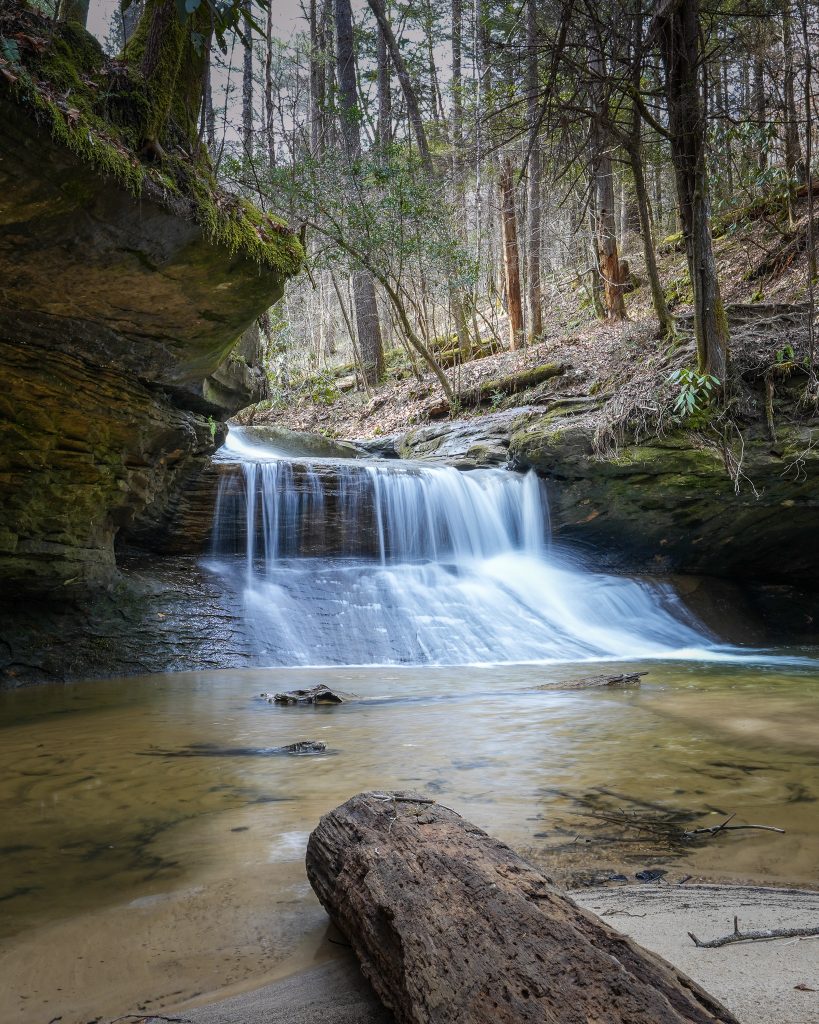 This is a 6-mile, moderately challenging walk accented by a towering
40-foot waterfall. The hike is along the Sheltowee Trace, a 319-mile
trail system spanning the Daniel Boone National Forest and Big South
National Forest. Spotlighting innumerable trails, this region of
Kentucky is truly worth a visit for roving enthusiasts.
Discover this trail in the Daniel Boone National Forest, London District in Laurel County, Kentucky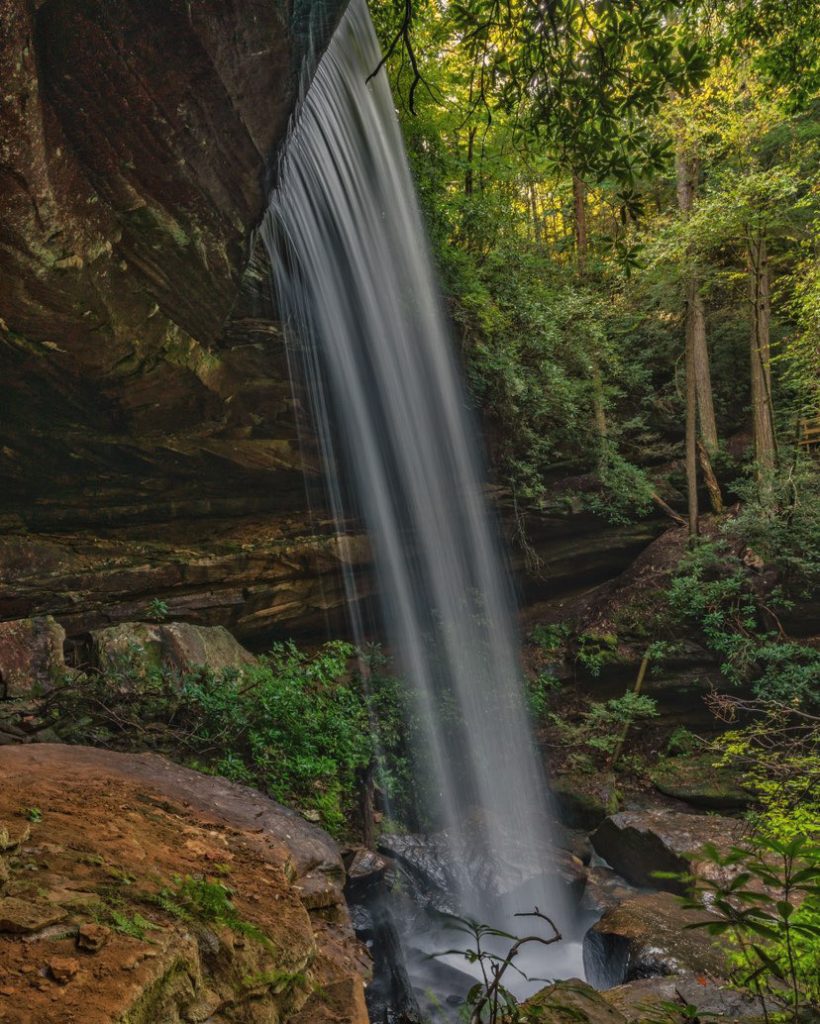 Photo Credit: Paul Schuhmann @pas812 on Instagram and Scott Bailey @scottie.by.nature
This gorge trail is a 2-mile out and back. This footpath is
distinguished by whimsical spring wildflowers, summer streams and
fascinating fall and winter fauna. Each season has something to offer
year-round. Jessamine Creek required registration during covid, so
check their website for closures and restrictions.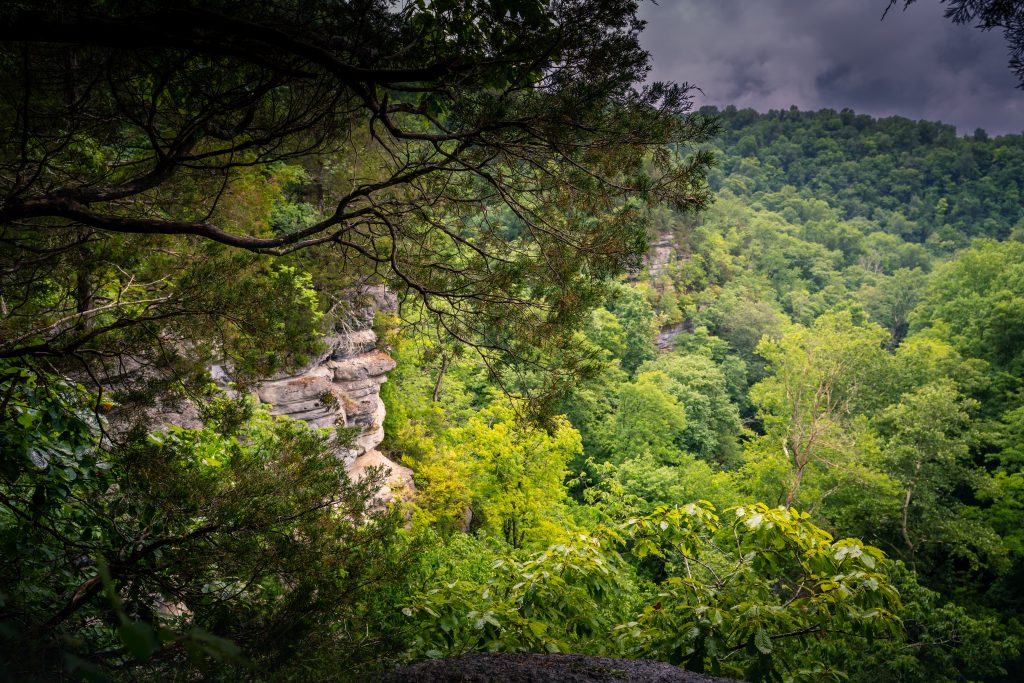 I cherish a refreshing creek walk and Dog Slaughter Falls doesn't
disappoint. After heavy rains, there are bridge crossings and large,
interesting rock formations. You won't necessarily see the waterfall
as pictured because this shot was taken after severe flooding! You can
also access this waterfall from the Sheltowee Trace, which follows the
Cumberland River, heading toward Cumberland Falls State Resort Park.
The park has excellent trails with enchanting views of Cumberland and
Eagle Falls and is one of my top picks for best Kentucky hiking destinations.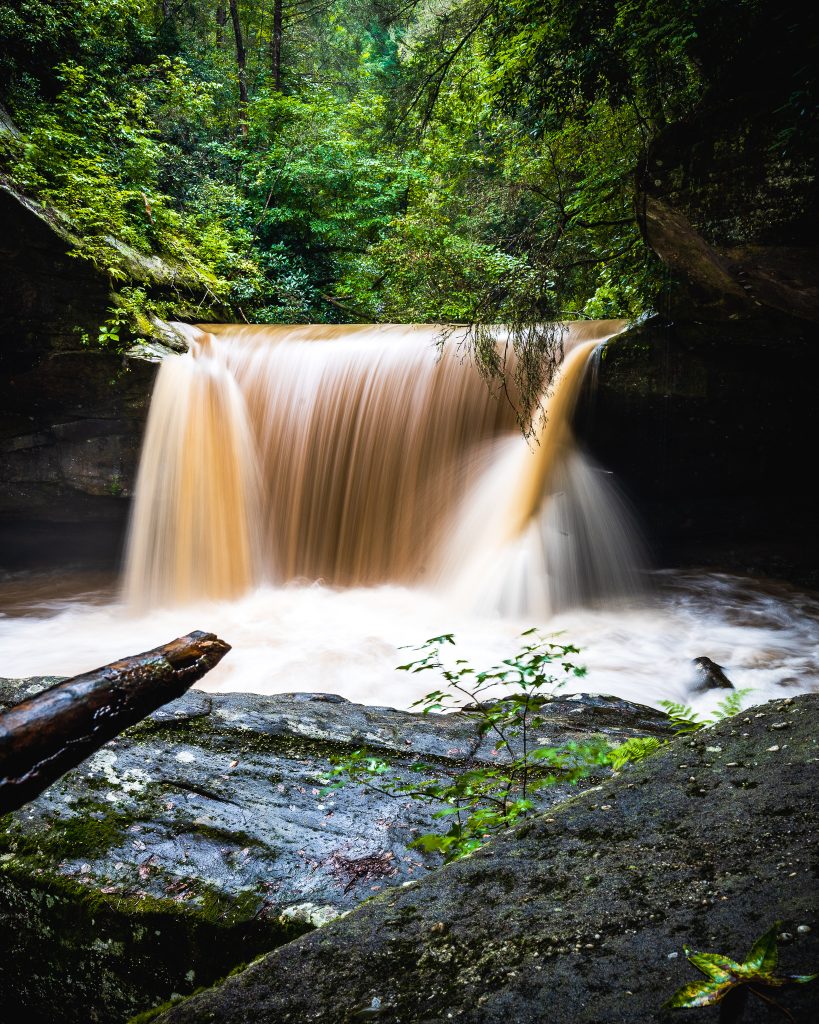 The route to Hanson's Point is a combination of trails that span
5-miles, out and back. The path follows a ridge, so it's relatively
easy. In late spring, you can catch Kentucky's renowned rhododendron
blooms. On the trail, you'll meander through diverse woodlands to
suddenly pop on one of the Red's best views. It's an experience you
won't forget in Slade, Kentucky!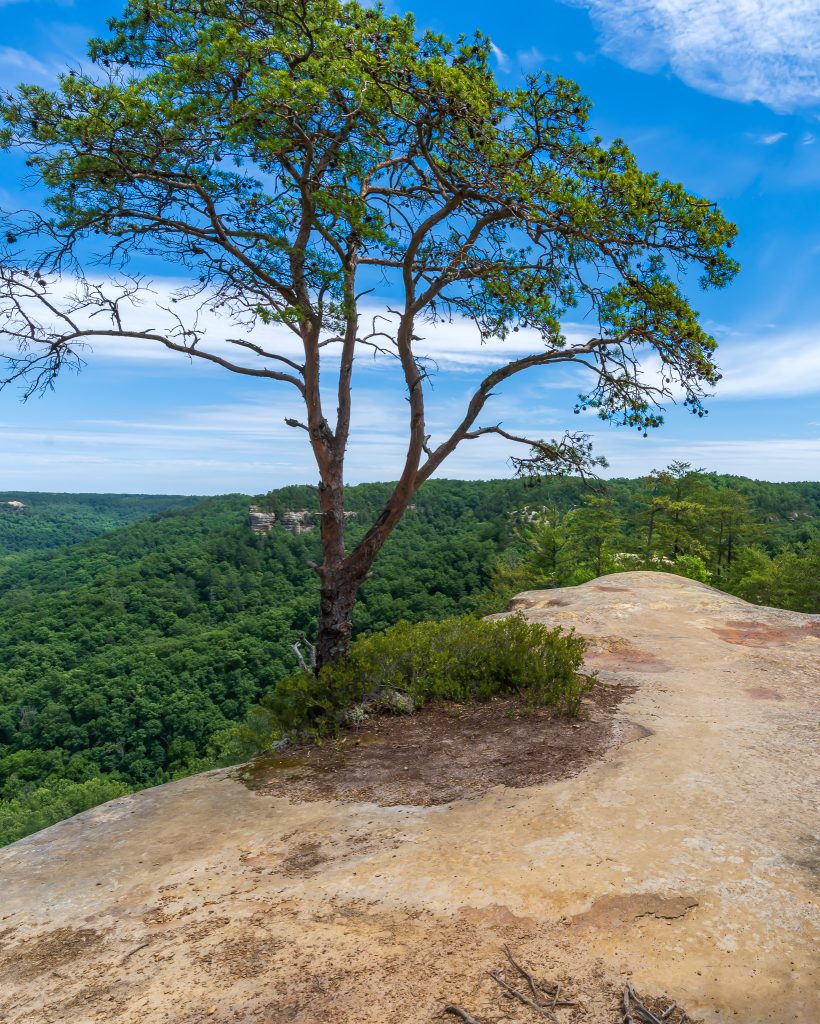 Anglin Falls is a hike best enjoyed during wet seasons when the water
cascades an astounding 75 feet! The trail is well maintained with
towering trees, mossy rocks and alluring wildflowers in the spring.
Due to a series of rock scrambles at the end of this trail, it's
essential to take this route at your own pace.
You'll find this trail in the John B. Stephenson Memorial Forest in Mount Vernon, Kentucky.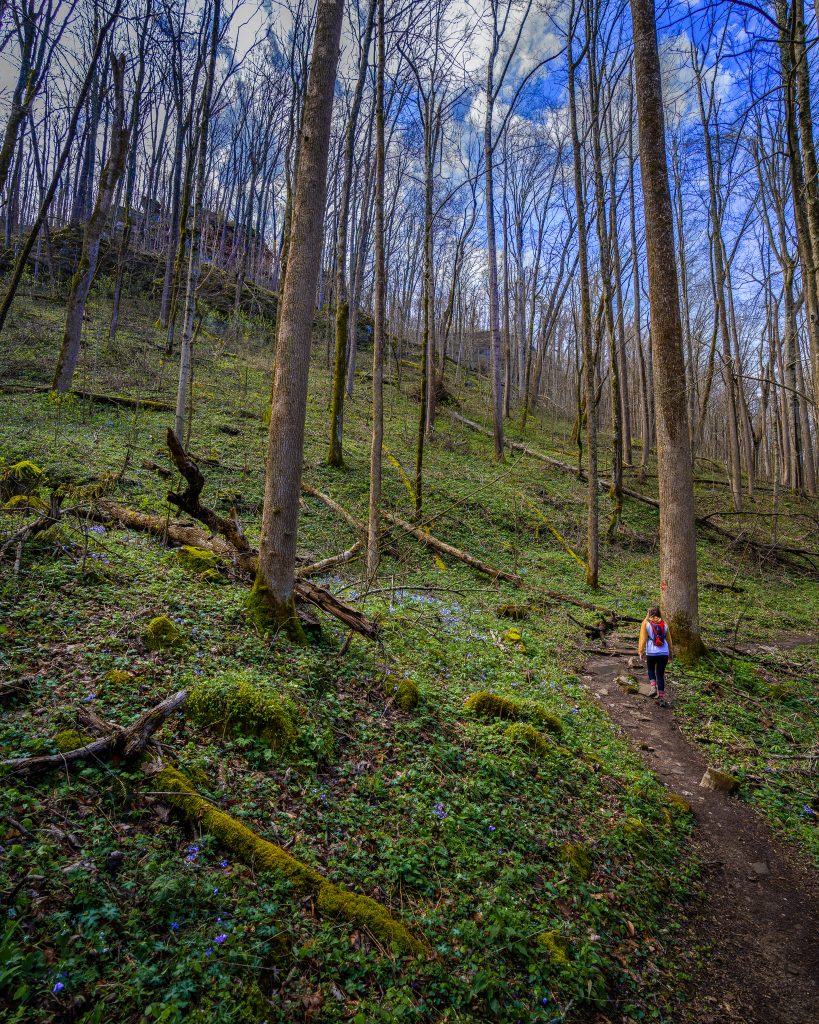 HONORABLE MENTIONS
Eager to experience more of my best Kentucky hiking destinations?  I offer the following:

Mammoth Caves Trail System

Cumberland Falls via Eagle Creek Falls Trail

Tioga Falls Trail

Lockegee Rock
Keep up with my adventures on Instagram- @billy.hikes
Have a look at Marie's Top 10 Hiking Destinations with @BluegrassBlog for even more awesome trails around Kentucky.

Meet Billy Yarosh with @billy.hikes on Instagram. I've been following him and his amazing hiking photos. He kindly agreed to write a blog of his own featuring his picks for the best Kentucky hiking destinations. Please follow him for updates on his adventures at @billy.hikes Blog and photos by Billy Yarosh It's a little known…