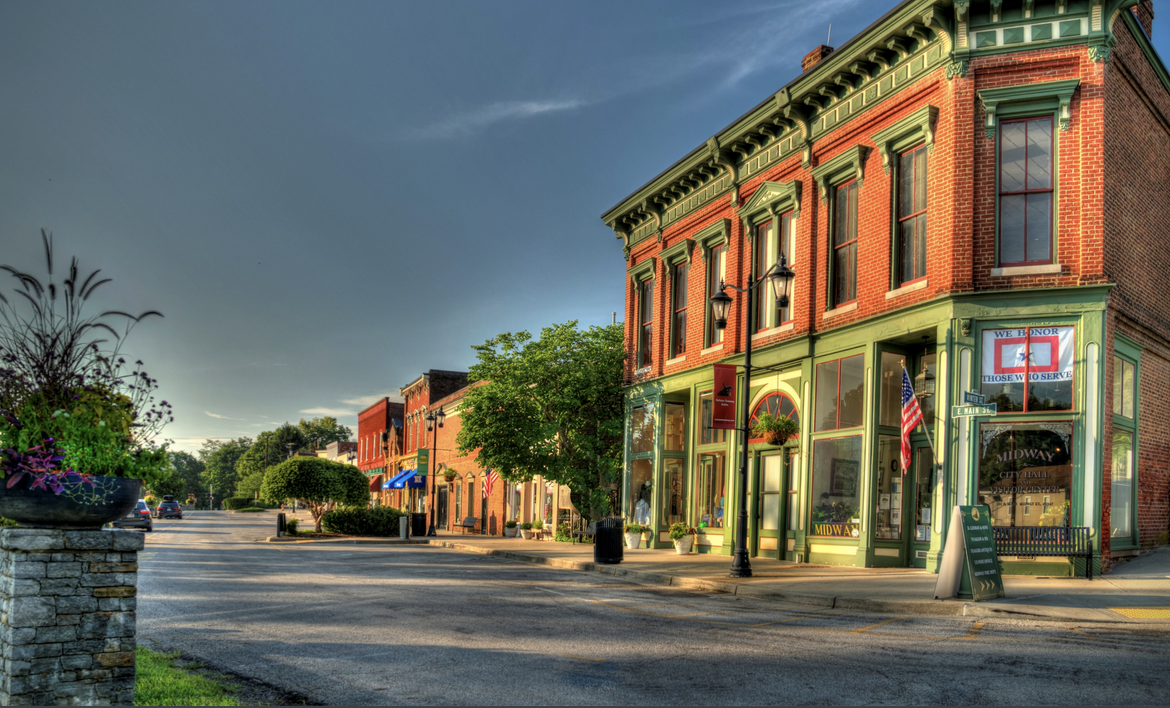 Midway is My Kind of Town
by Marie

Posted on

October 21, 2022
Aptly named for its location halfway between Frankfort and Lexington, Midway encompasses the quintessential, small-town look and feel you'd expect in a Hallmark movie. The streets are lined with inviting shops, restaurants and boutiques. You'll likely hear the familiar echoes of the Corman train whistle as the tracks run right through the center of downtown. Historic Midway, Kentucky makes for the perfect day trip. It can be reached by one of the most beautifully scenic highways in the state! So be sure to take the back roads. Read on for more reasons Midway is my kind of town.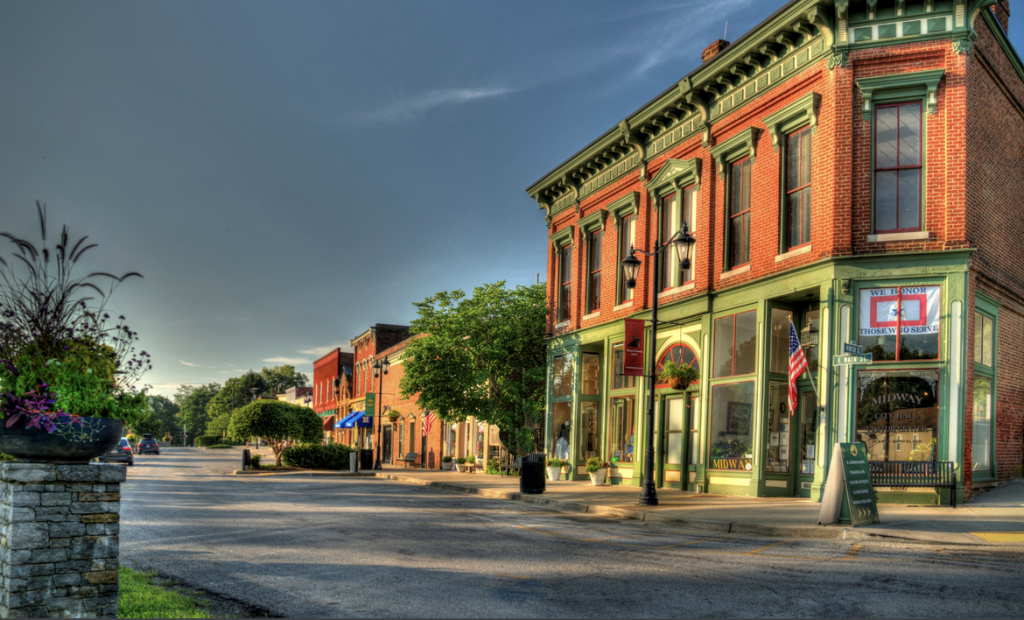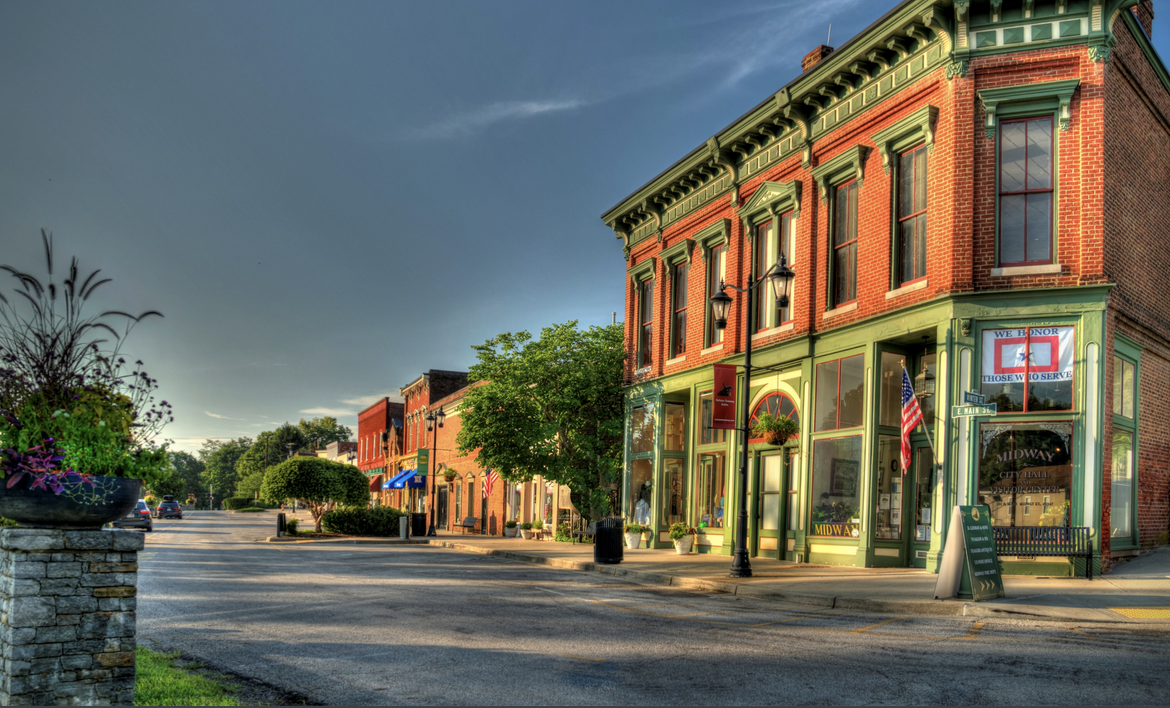 This is the second of two blogs required to cover the delights of this engaging hamlet. If you missed the first one, you'll find a link near the bottom.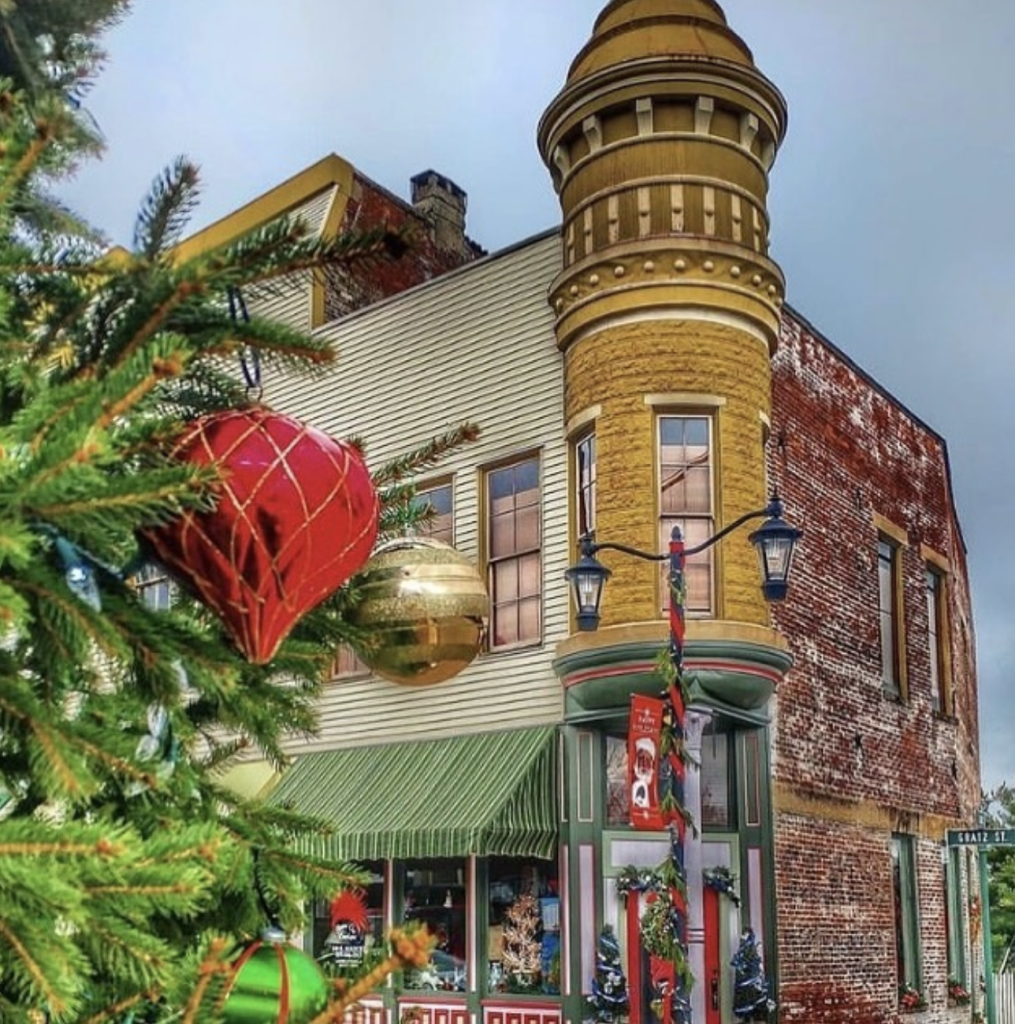 SHOP LOCAL
For lovely home décor, furniture and gift items make a point to stop into The Back Room. They offer fine linens, framed artwork, dish sets, lighting fixtures, silver and ceramic serving dishes and trays. Discover everything you might desire to elevate your home décor, as well as host guests.
The Back Room is your go-to for customized home decor, bedding, rugs, dishware, glassware and more to incorporate just the right accents into your home.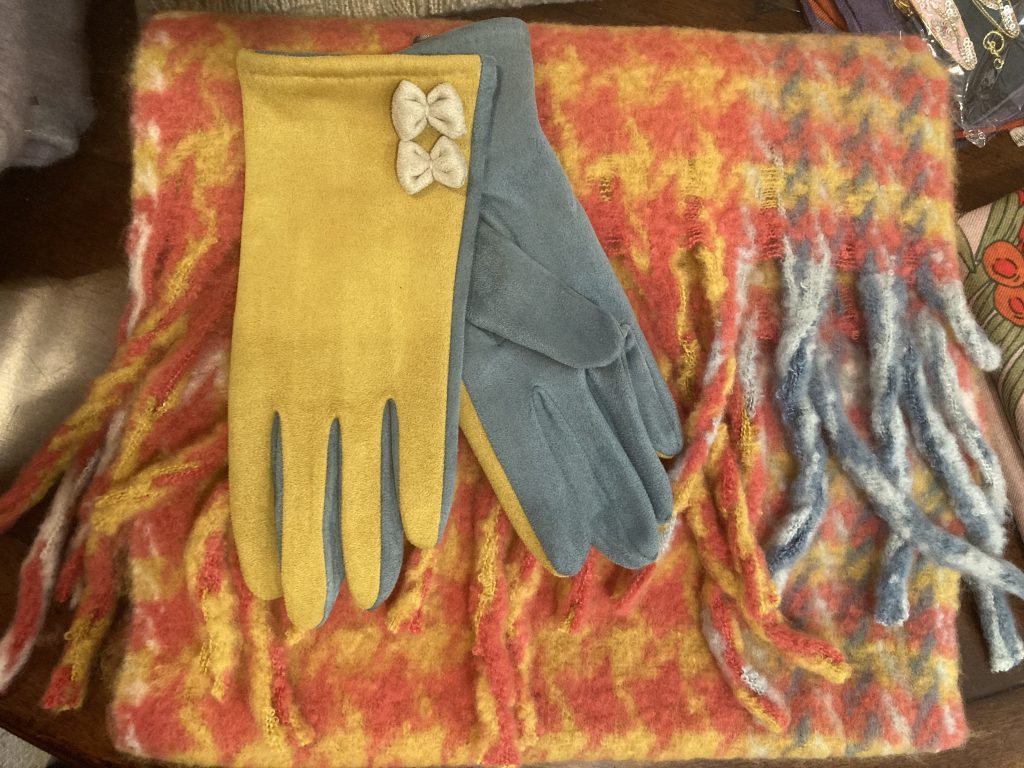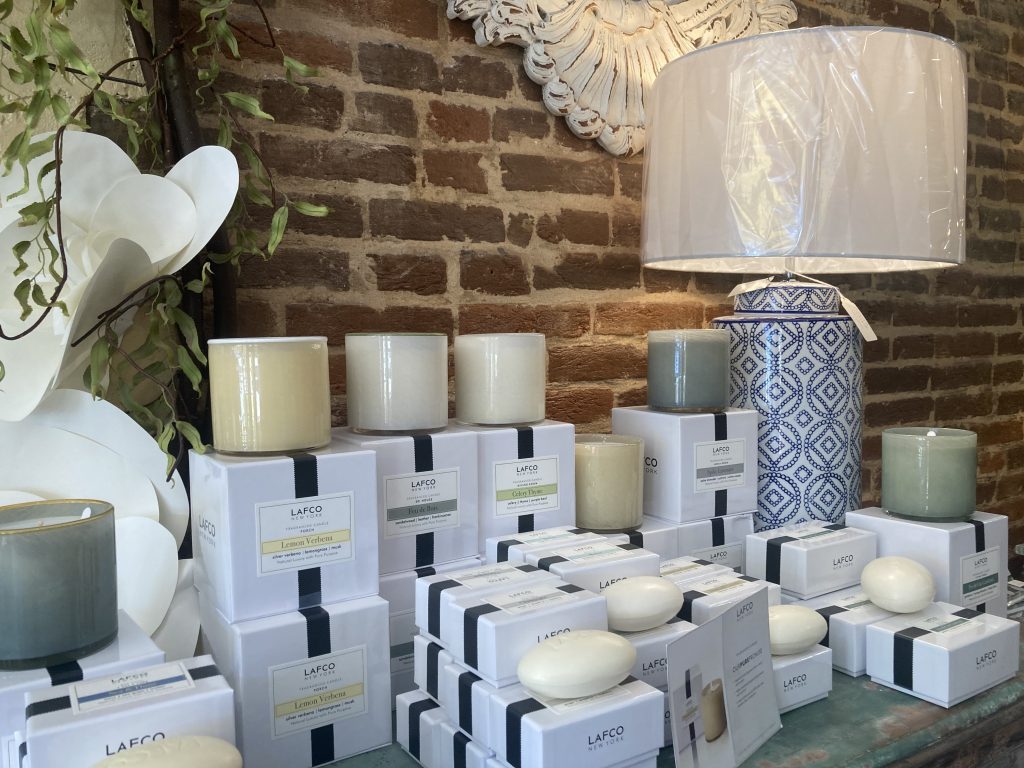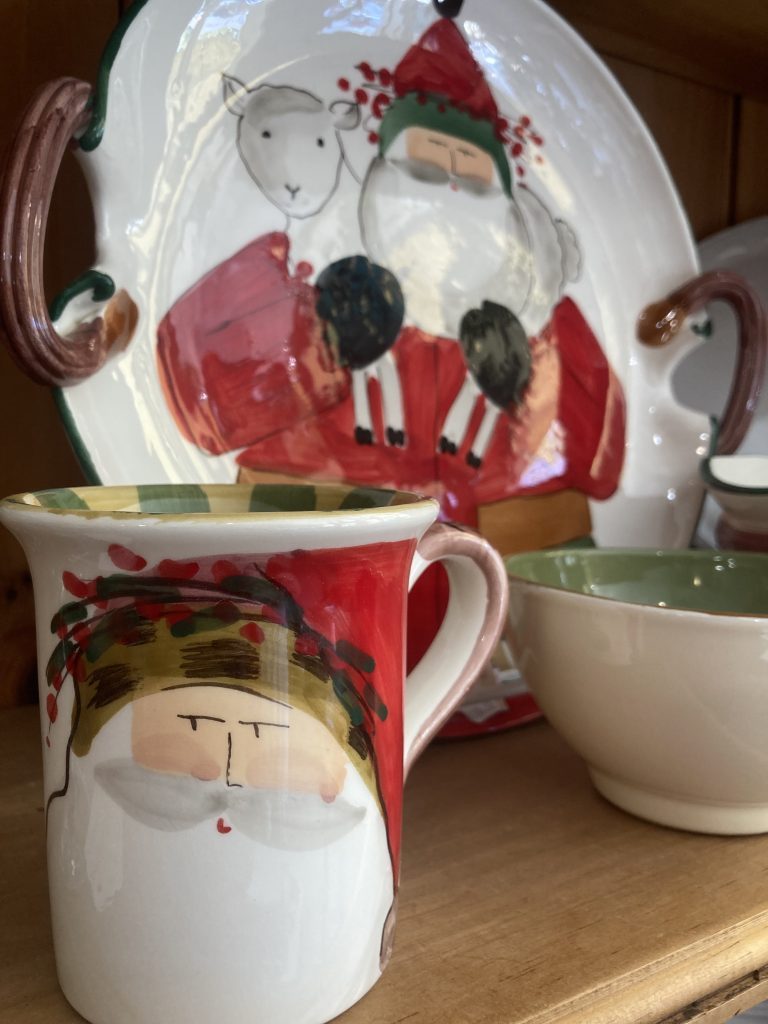 The Back Room is the optimal locale for baby gifts and bridal shower tributes. The owners will readily work together with the happy bride or mother-to-be to create a registry for your memorable celebration.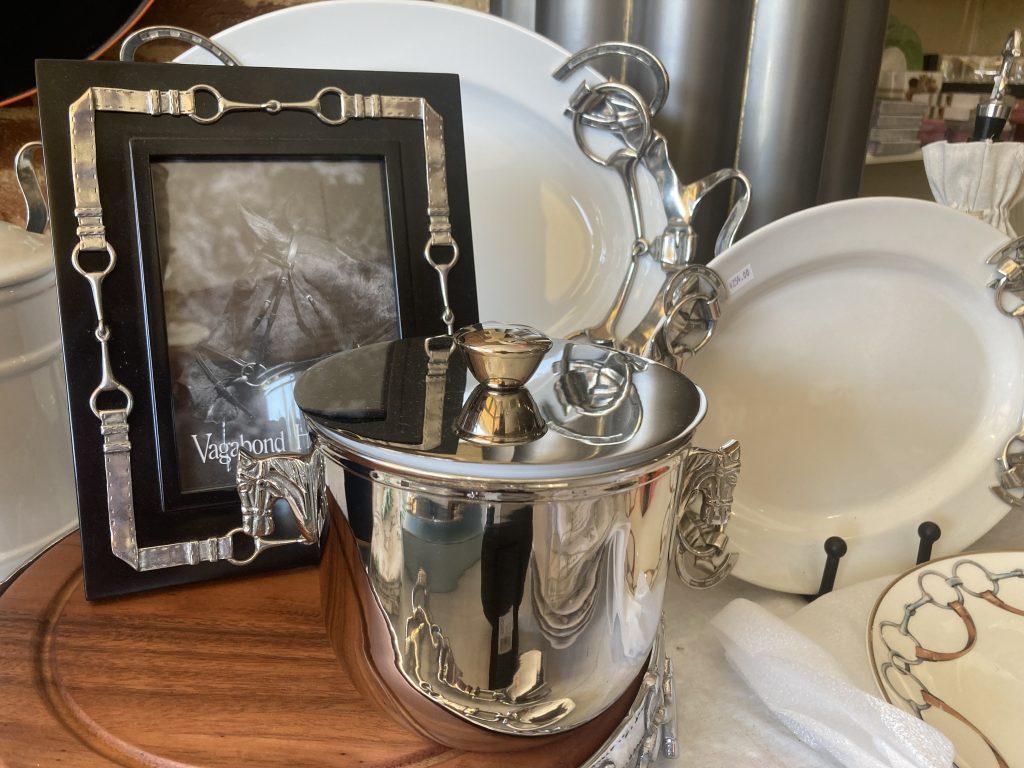 Located close-by is Midway Makers Market chocked full of Kentucky sourced goods. This is the best shop around for supporting local artists and makers. You'll be amazed by all the stunning pieces, created by talented Kentuckians. Whether you're visiting from out of town or a native, you'll enjoy shopping local in Midway.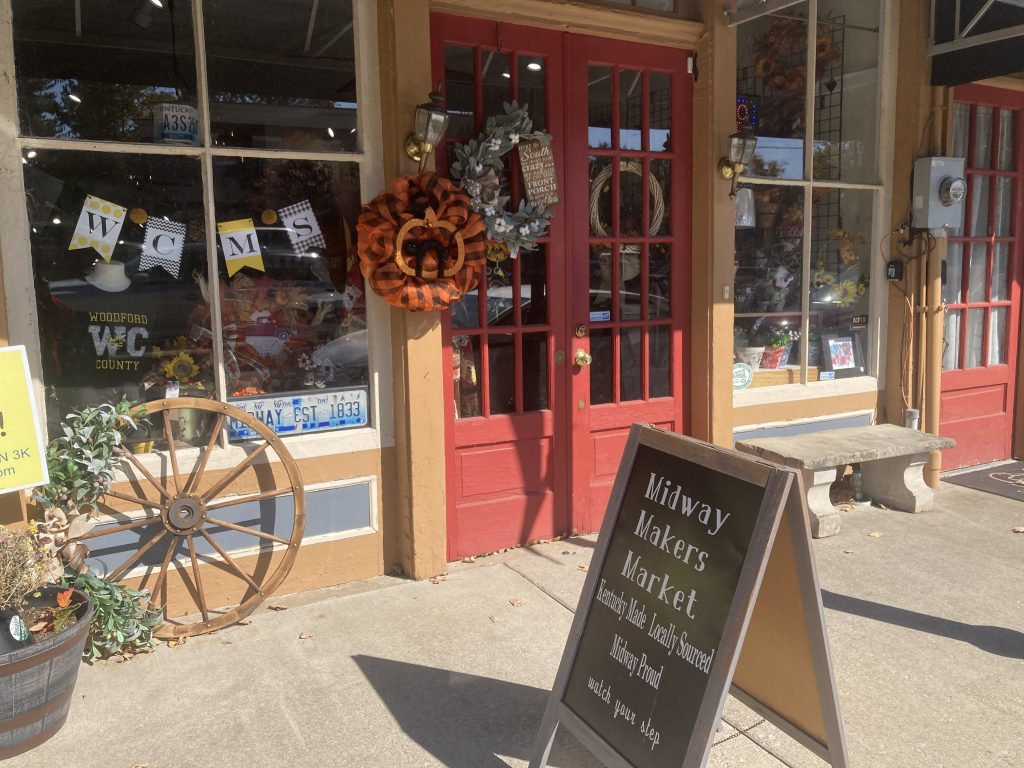 Inside the Midway Makers Market discover attractive woodwork, bourbon barrel art, soft lines, bath and body, candles, kitchen accessories, home décor and more. Head there soon for their festive, holiday door hangers along with other accessories designed for decorating or dazzling a loved one. The Market is open Wednesday through Sunday for locally sourced, Midway proud shopping. Kentucky-made goods are another excellent reason Midway is my kind of town.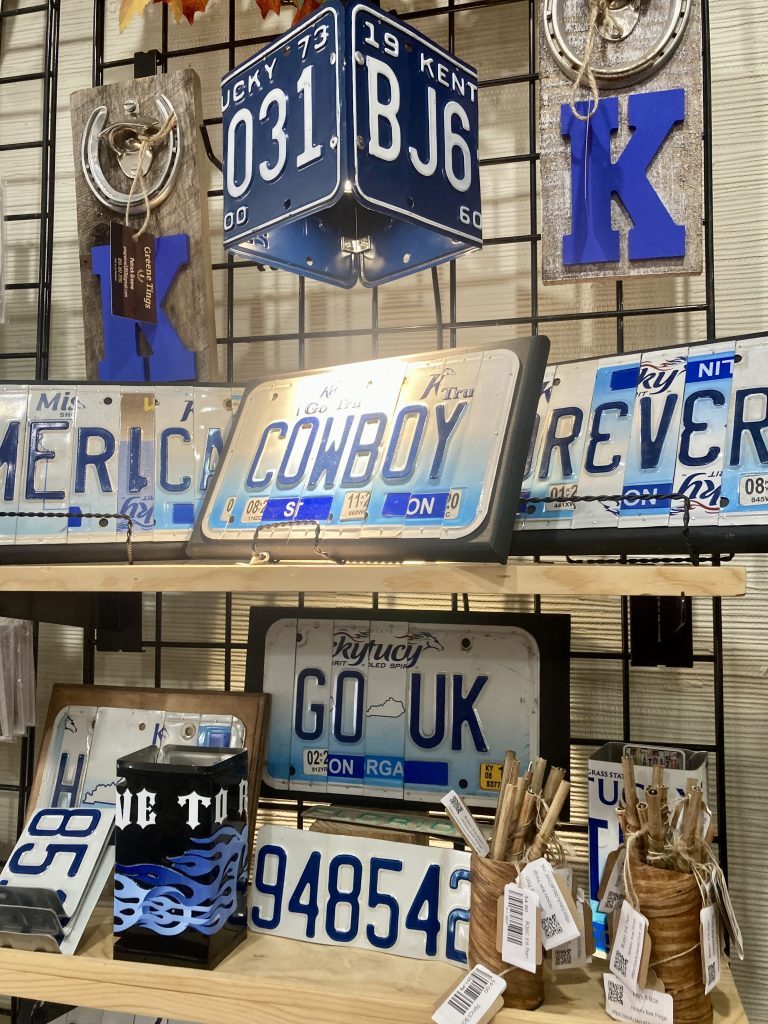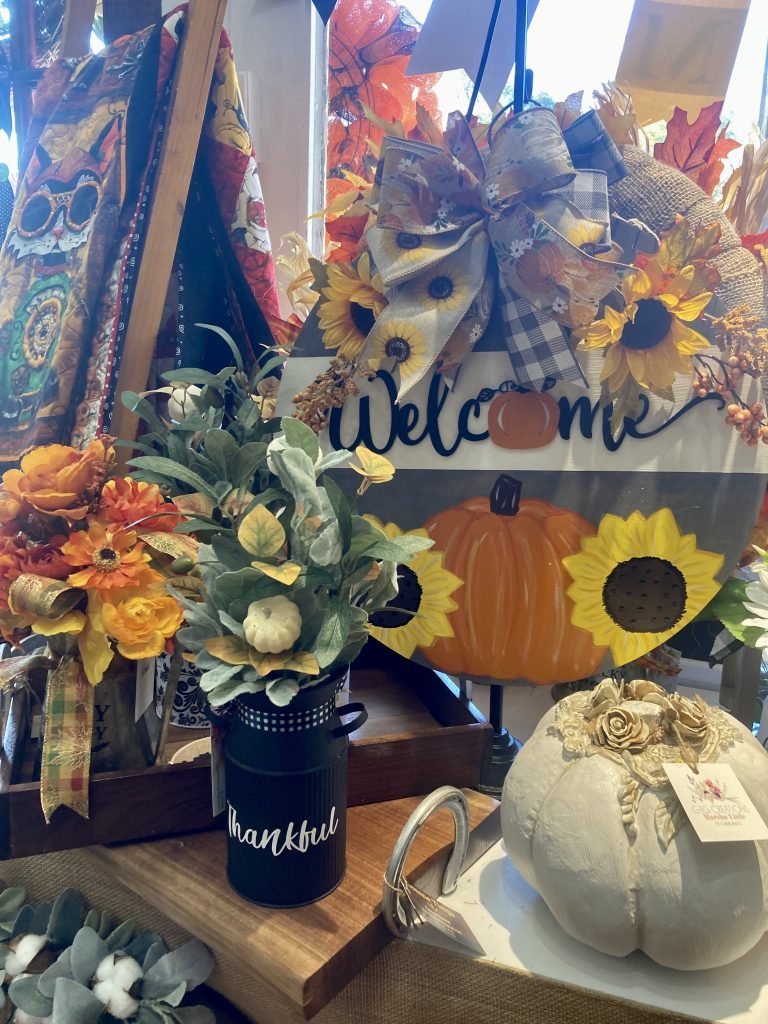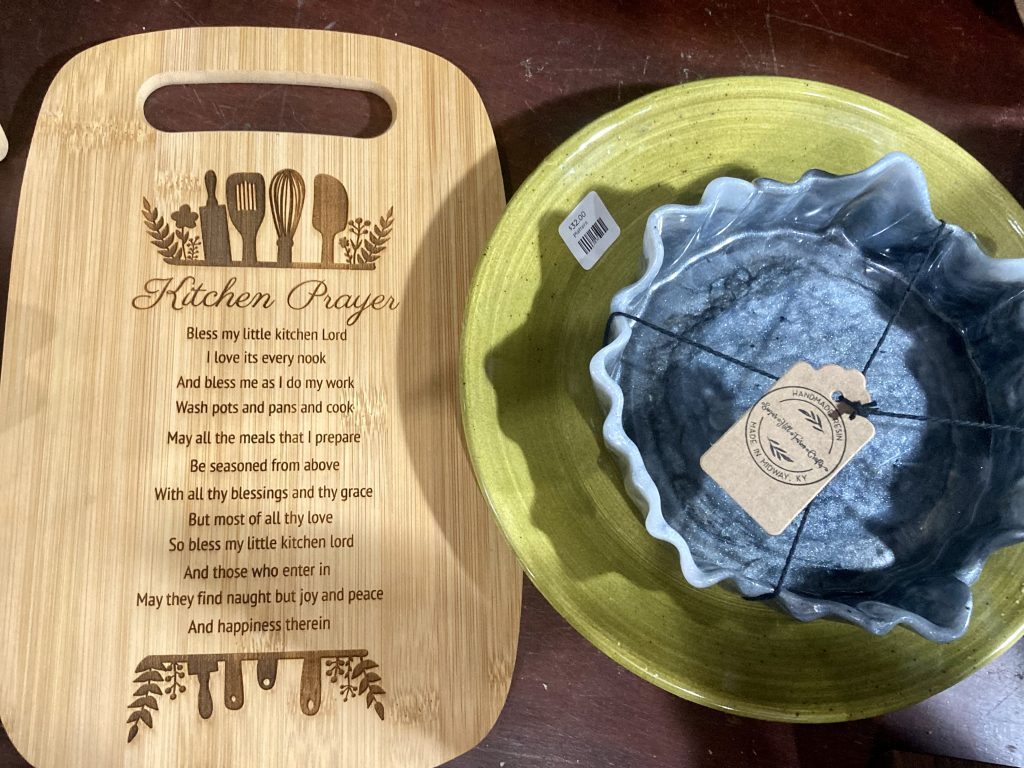 Intriguing antiques capture your fancy? Then a visit to Gigi & George is a must! Meander their quaint, little shop for unique treasures, old and new.
Best known for their in-house made leather goods, you'll find beautifully hand crafted belts, bracelets and dog collars. They will also back your needle point pieces for key chains and belts.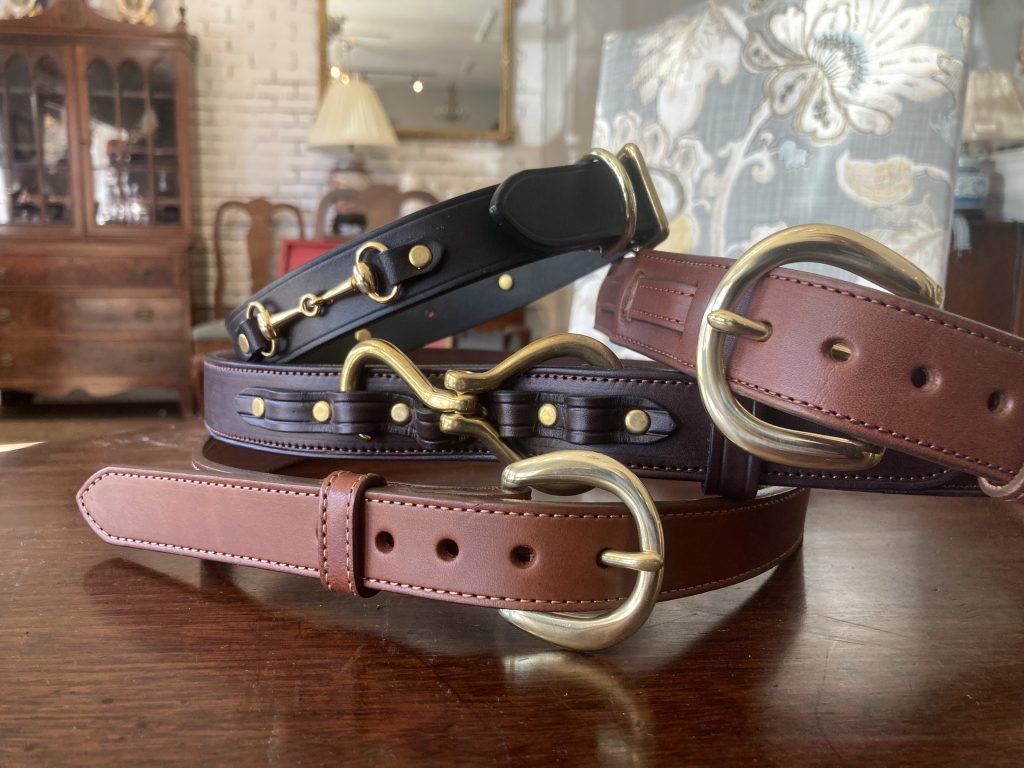 Classical furniture, home accessories and enticing jewelry are nicely displayed throughout their store. Peruse fashionable items for entertaining, including shimmering glassware, punch bowls and cake stands.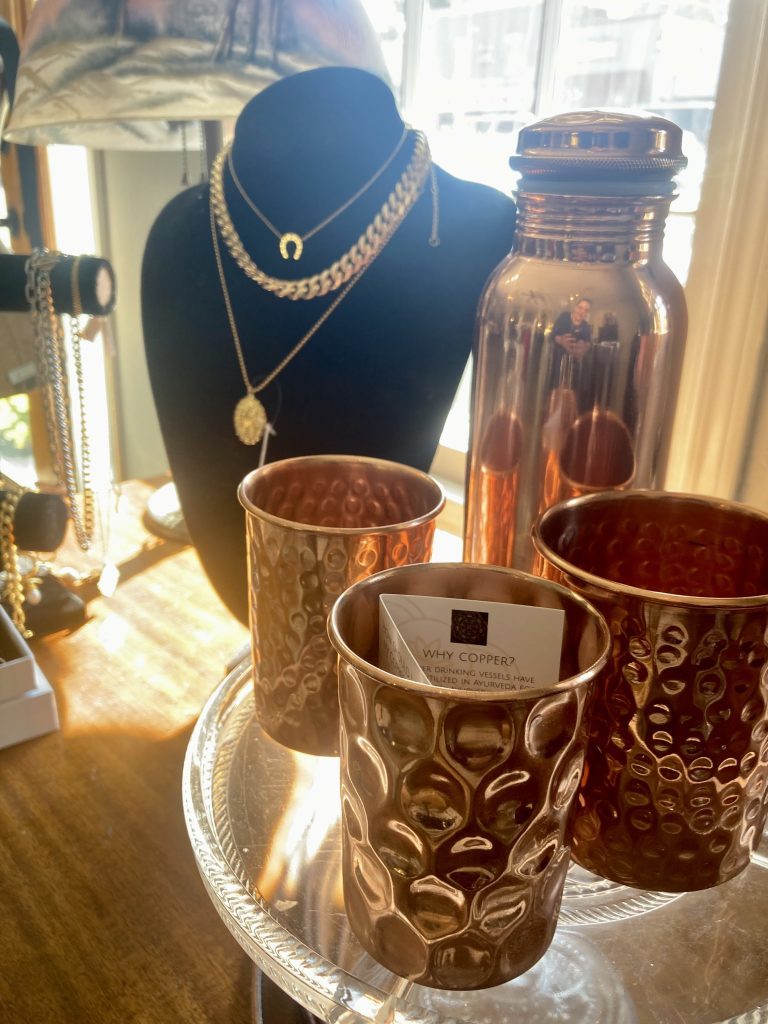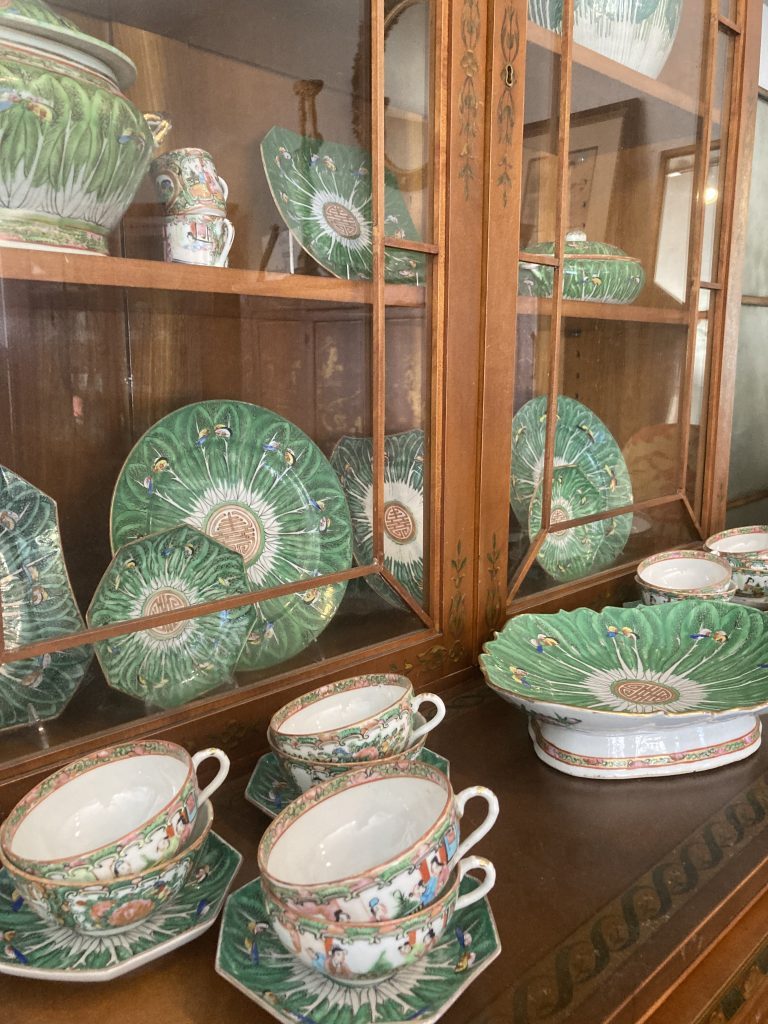 A SWEET BREAK
A sweet break from shopping requires a restorative rest at Spotz Gelato. Their delectable, small batch confections are prepared nearby in Georgetown, using local ingredients when possible. Spotz rolls out creative, seasonal flavors alongside their traditional favorites like peanut butter, chocolate and banana pudding (a Southern staple).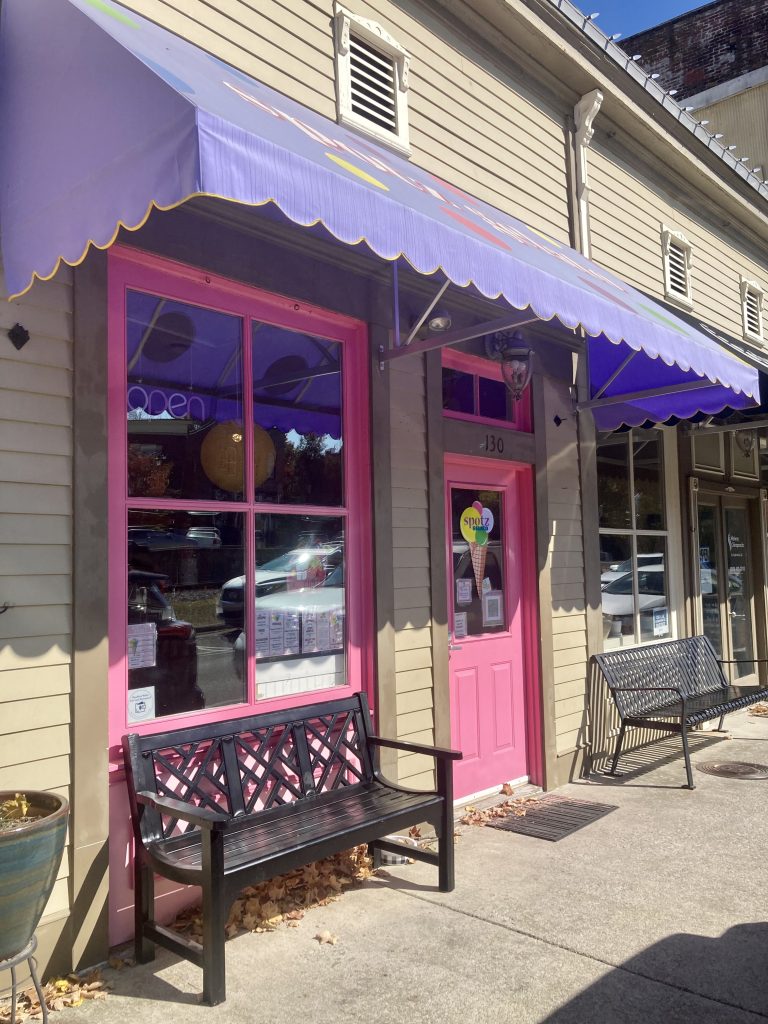 Their menu doesn't stop at frosty, mouth-watering scoops. You can also order icy Italian sodas, creamy milk shakes and sundaes. Surprise the family with a take-home treat from their gelato bar to go!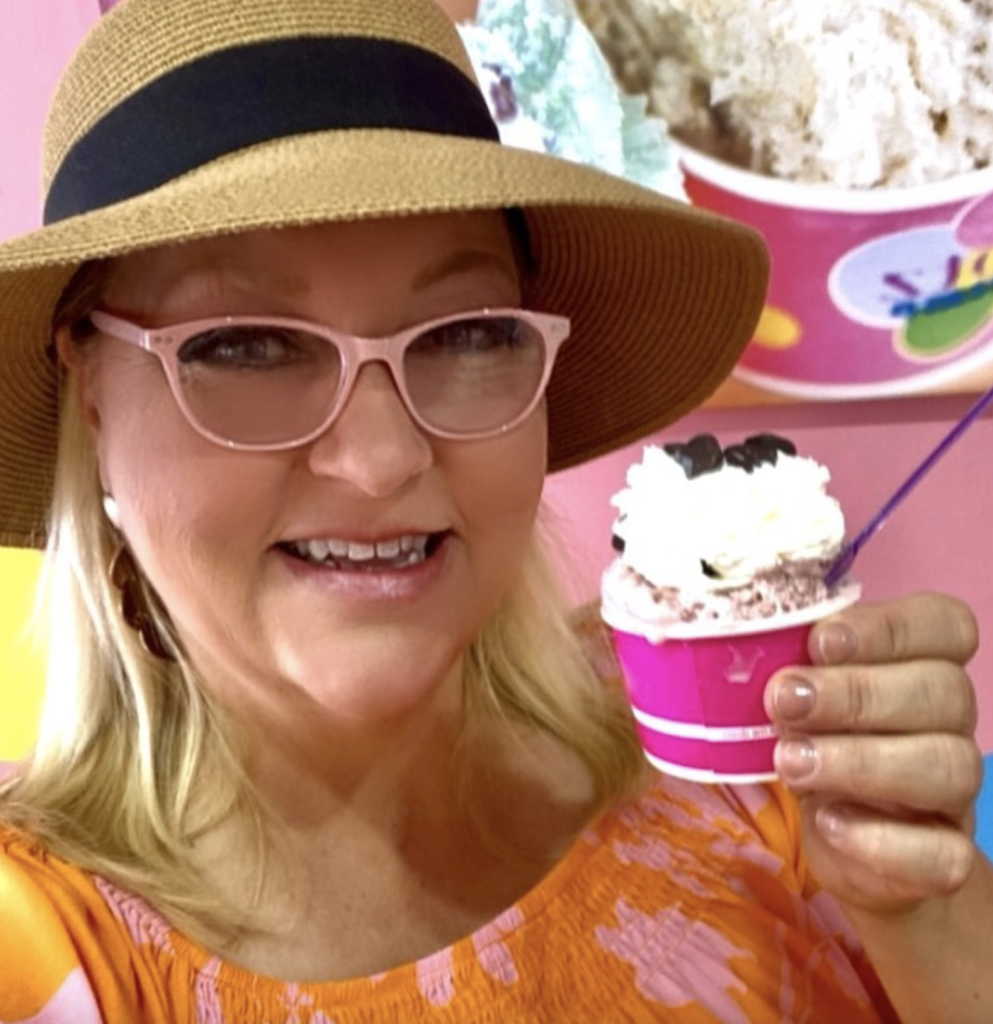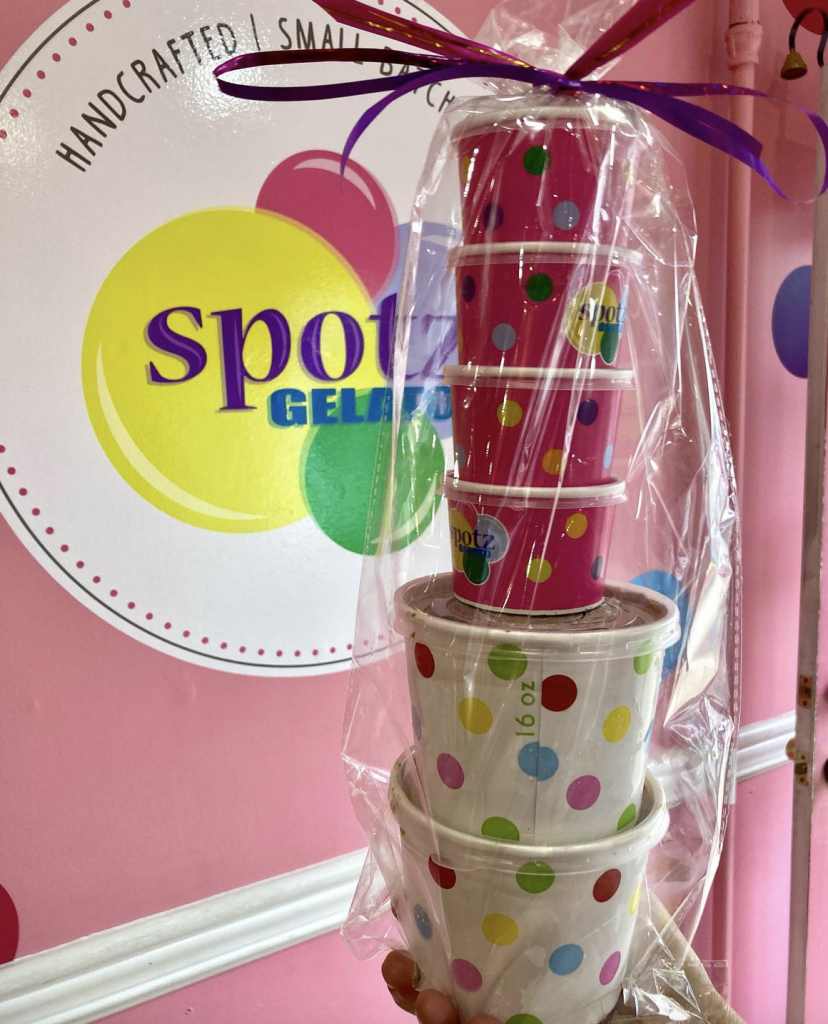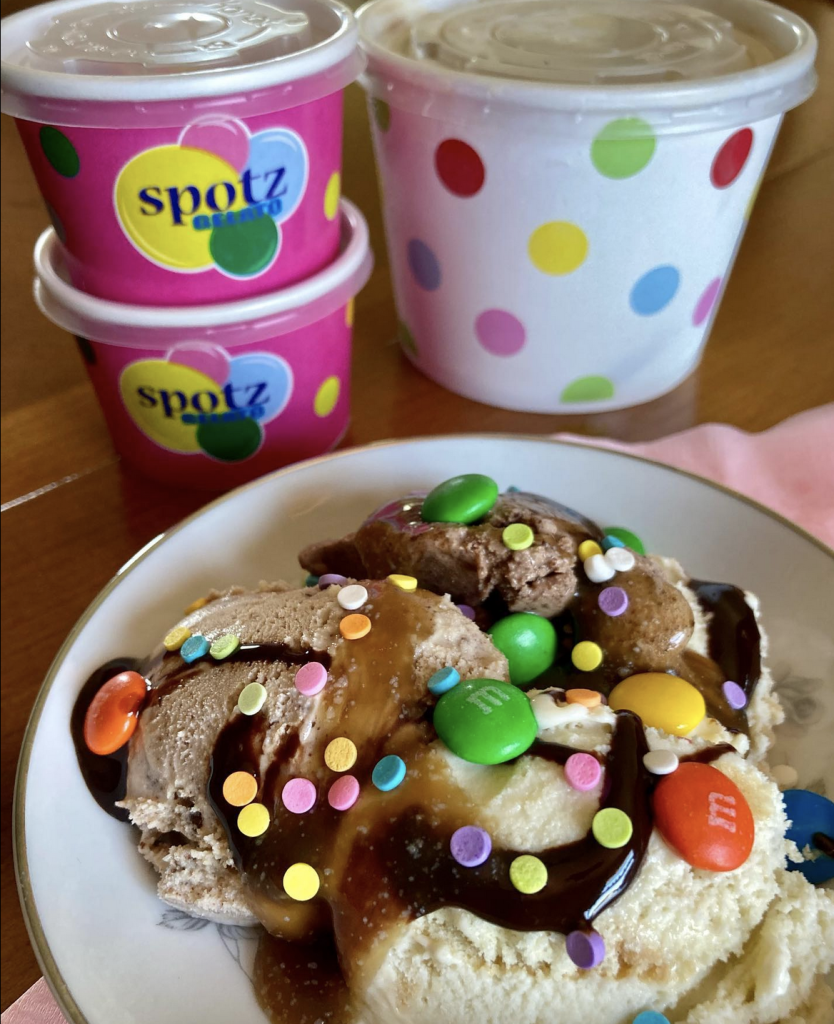 FOR THE HORSE LOVERS
The horse enthusiast won't want to miss checking out Commotion! Here you'll find riding apparel for saddle, western and hunt seats. Shop their consignment offerings, including ladies and girls daycoats, derbies, mens and boys suits, informal show jods, shirts, vests, top hats and road silks, all well suited for the best of shows.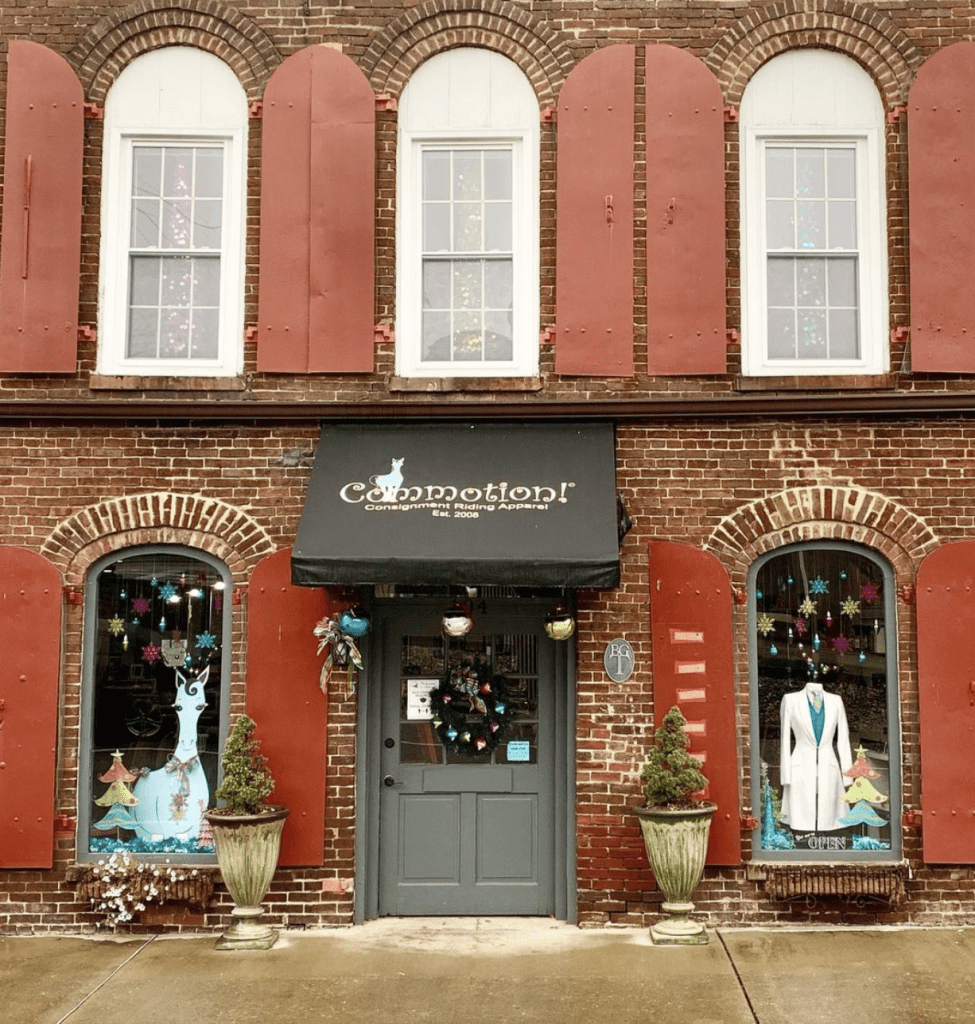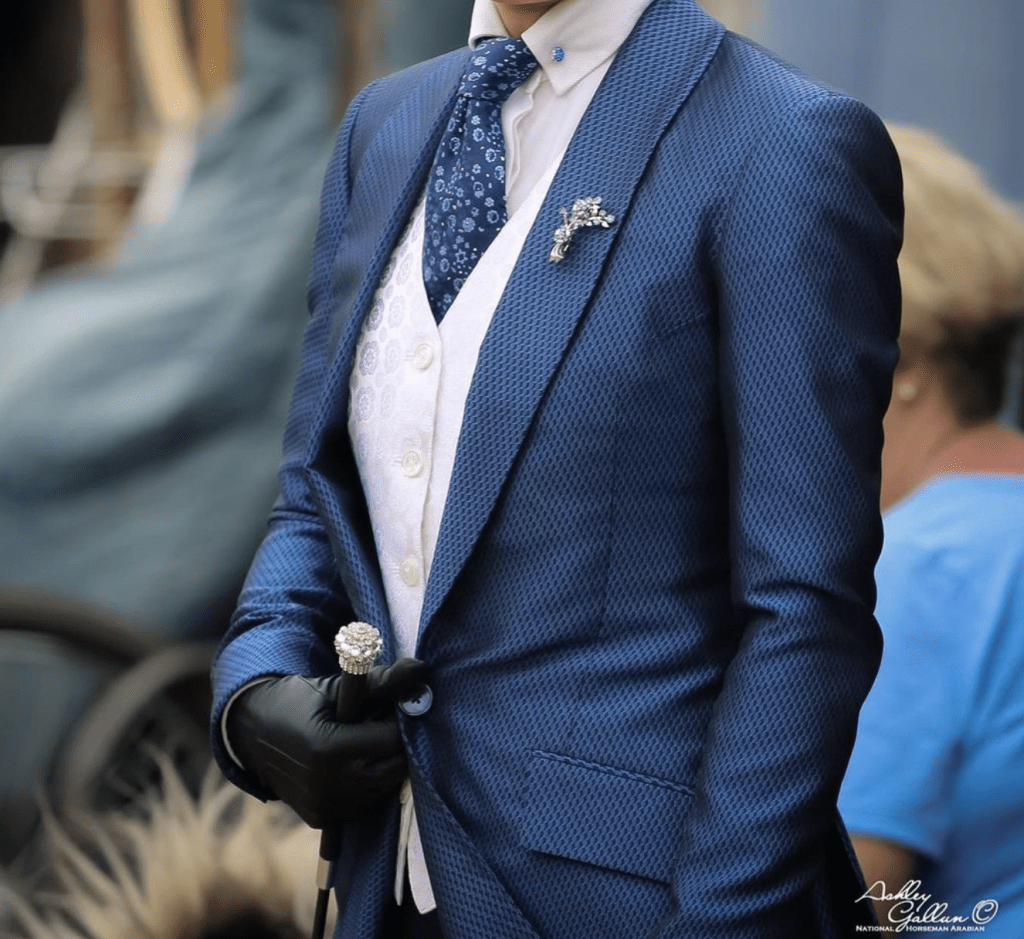 Equestrian themed gifts range from imaginative ornaments, Breyer horse figures, framed pieces, lapel pins and home décor.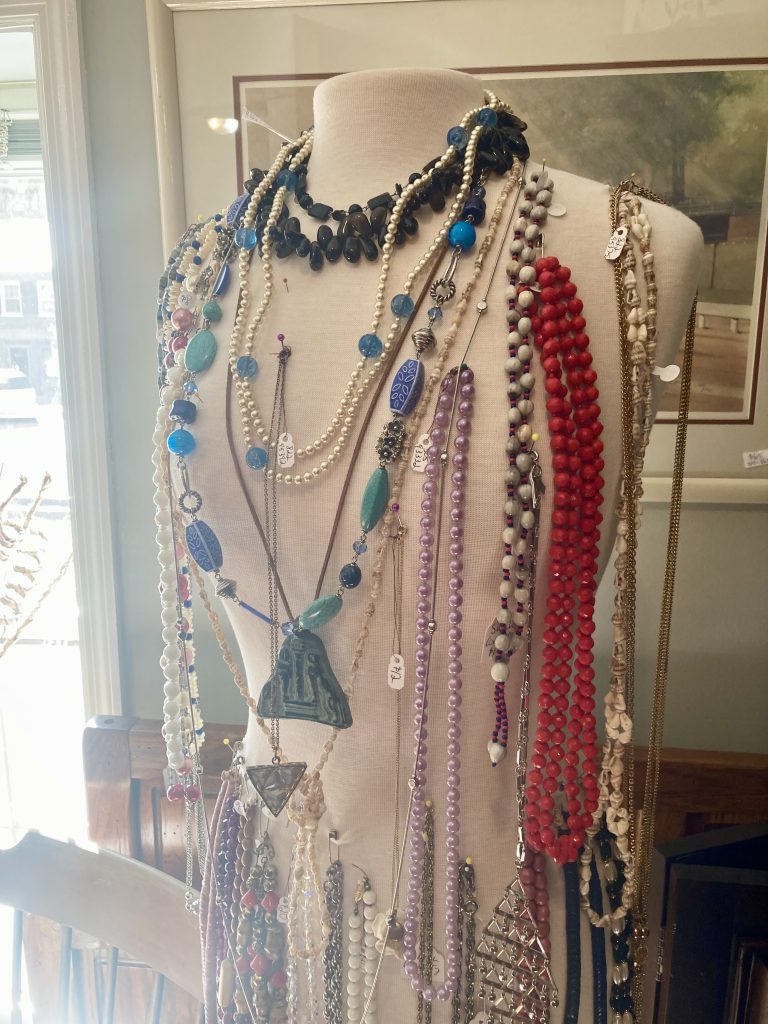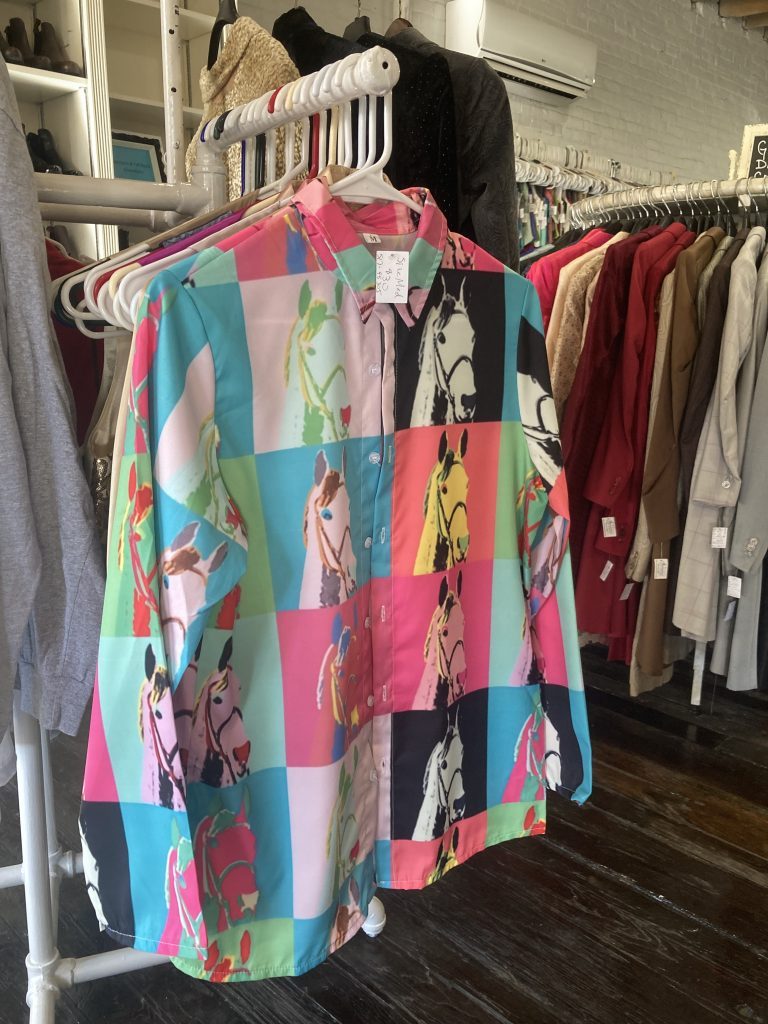 Horse lovers will also enjoy Freedman's, known for their superb craftsmanship, high quality and tradition in every stitch.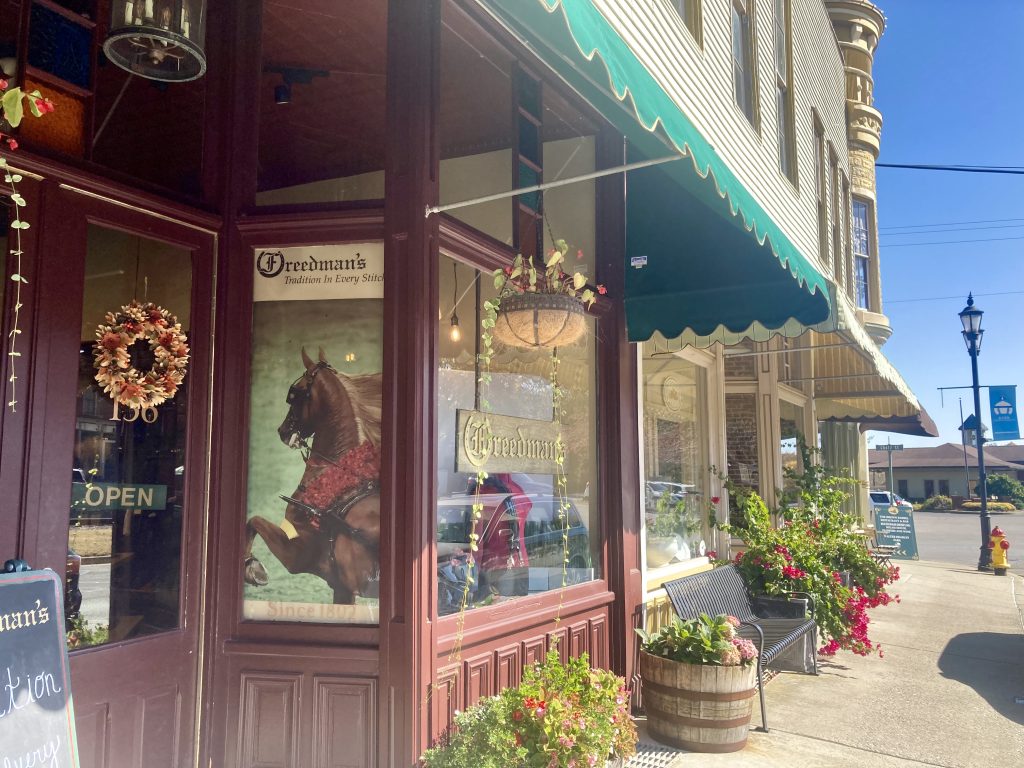 Their story began 200 years ago in 1802 and continues to this day with the same promise and commitment to excellence. Six generations of harness makers later, the modern-day Freedman's is a brand renowned for legacy work in harness, as well as their ingenuity in show horse tack and furnishings. They carry the latest of emerging trends in handbags, belts and performance riding attire. Freedman's downtown store carries saddles with accessories, rider apparel, bags, totes, childrens items, footwear, outerwear, gloves and much more that you just need to experience in person!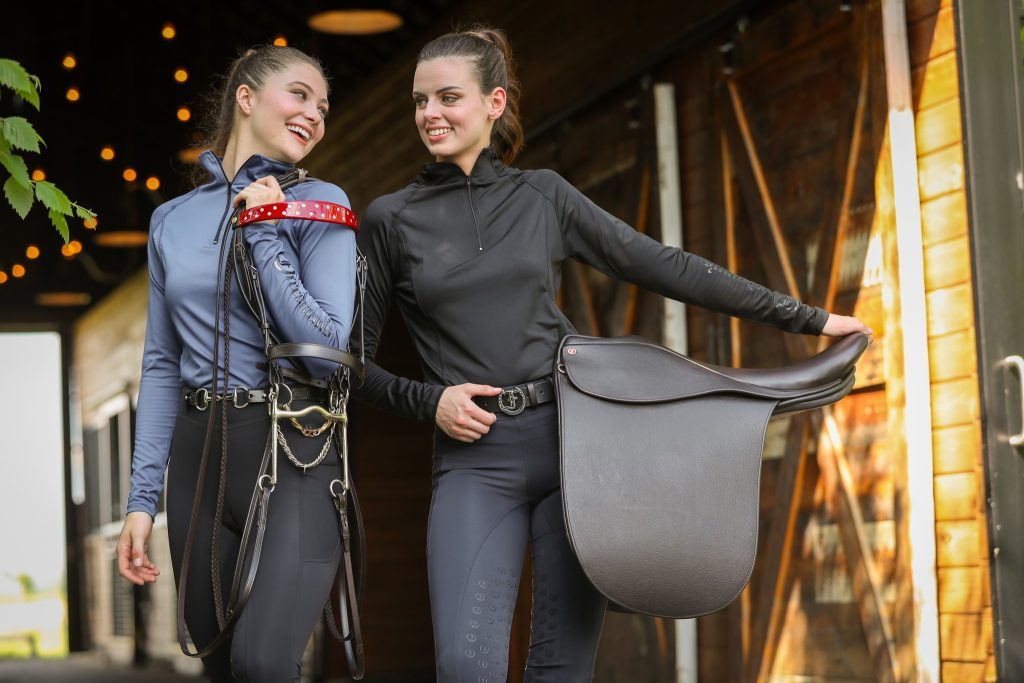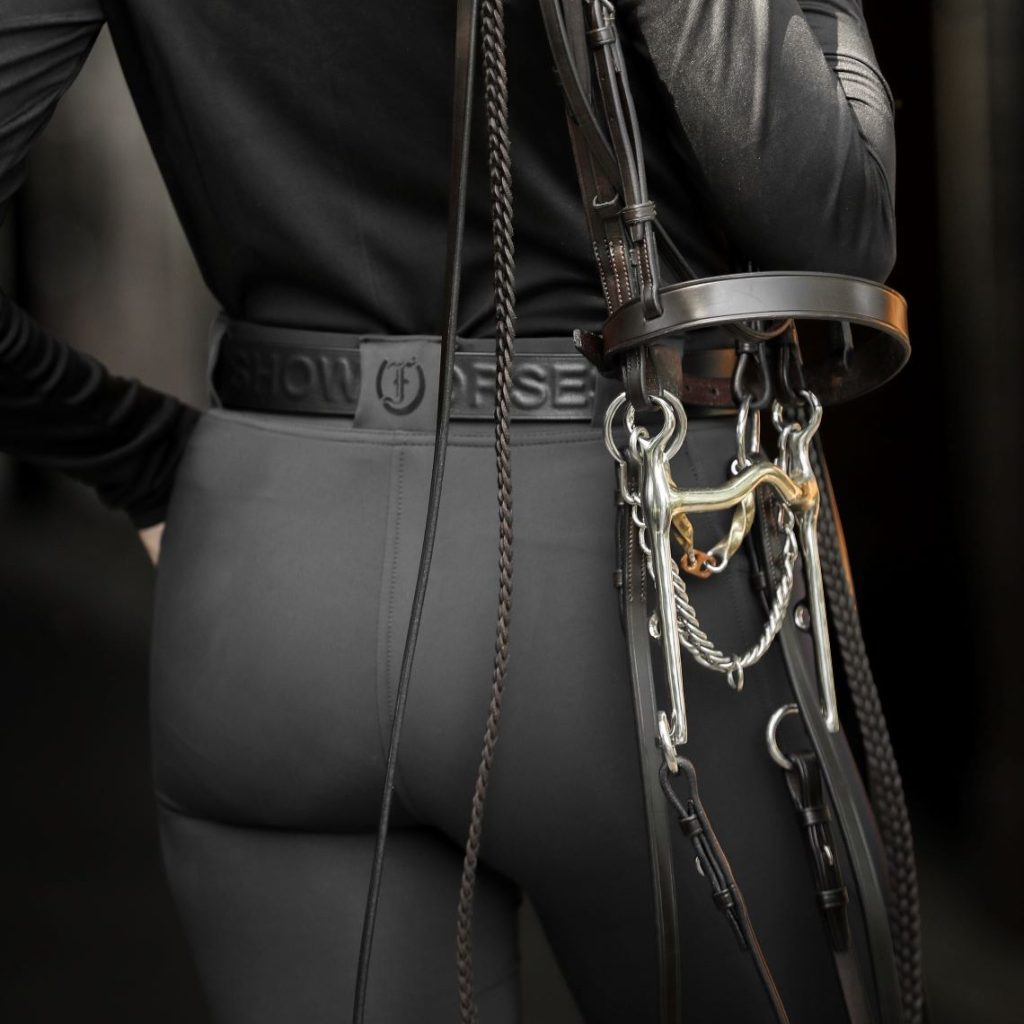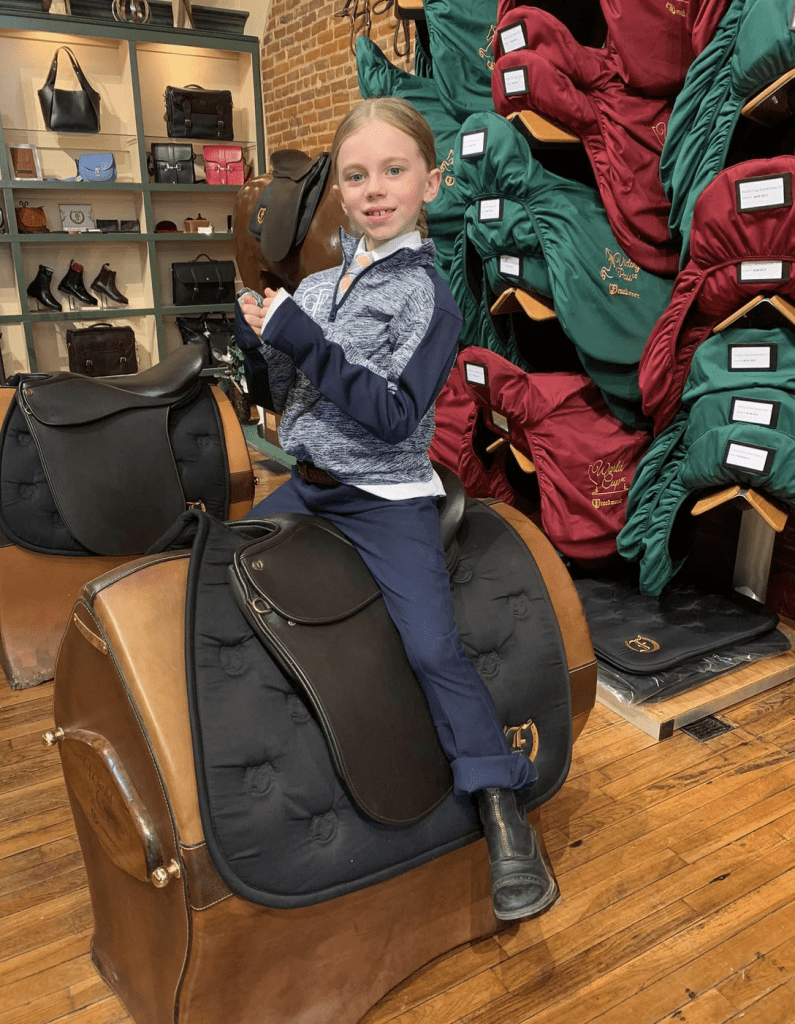 While the products have changed over time, the essence remains constant in quality craftsmanship fashioned with the finest materials. This impressive narrative is uniquely Freedman's.
SMALL TOWN CHARM
Head down the street and you will find a classic little boutique, the Historic Midway Gift Store. You cannot miss this singular shop with knowledgeable owners ready to share tidbits of Midway history, upon request. In fact, their shop boasts an interesting museum section.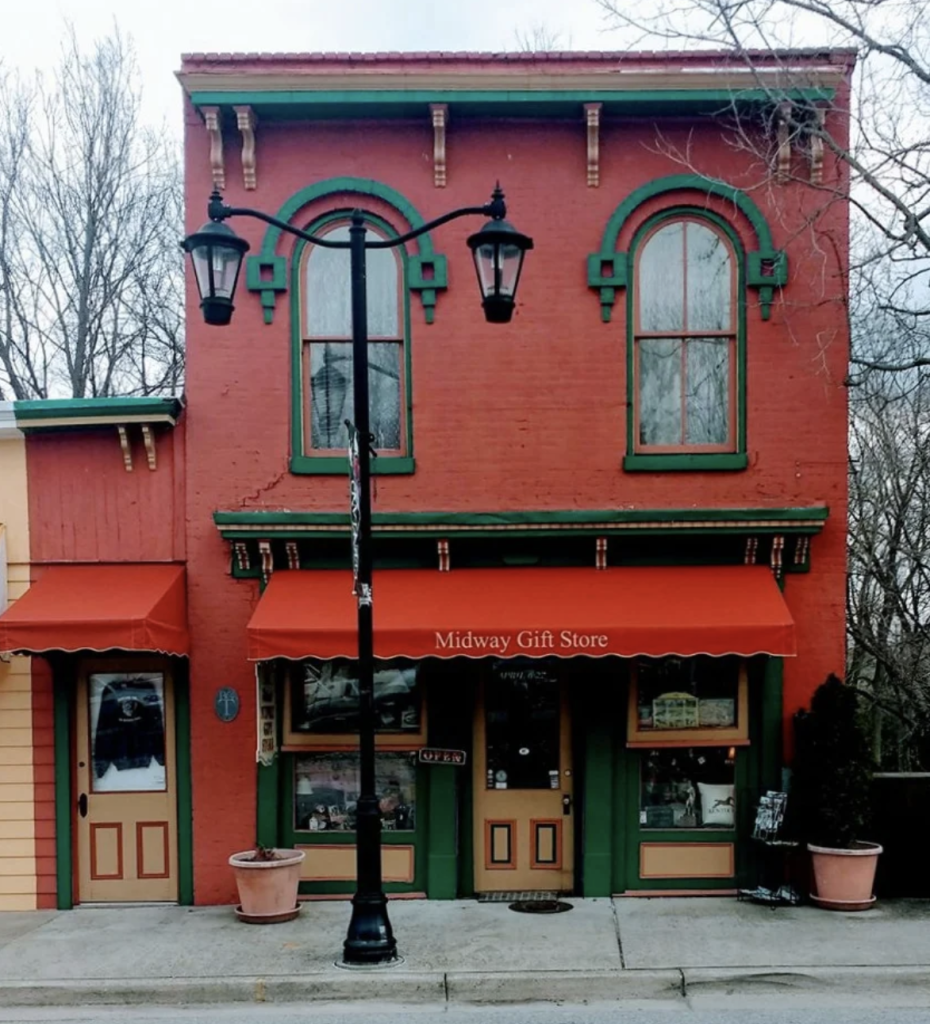 Their charming store is home to a wide selection of books, Kentucky crafts, t-shirts, jewelry, handmade goods, puppets and other amusing items. You may even luck up and catch a visiting author to personalize your book! This is a great place for sentimental cards and postcards, an important part of my shopping list. You'll find it difficult to part without at least one souvenir. Midway surely is my kind of town.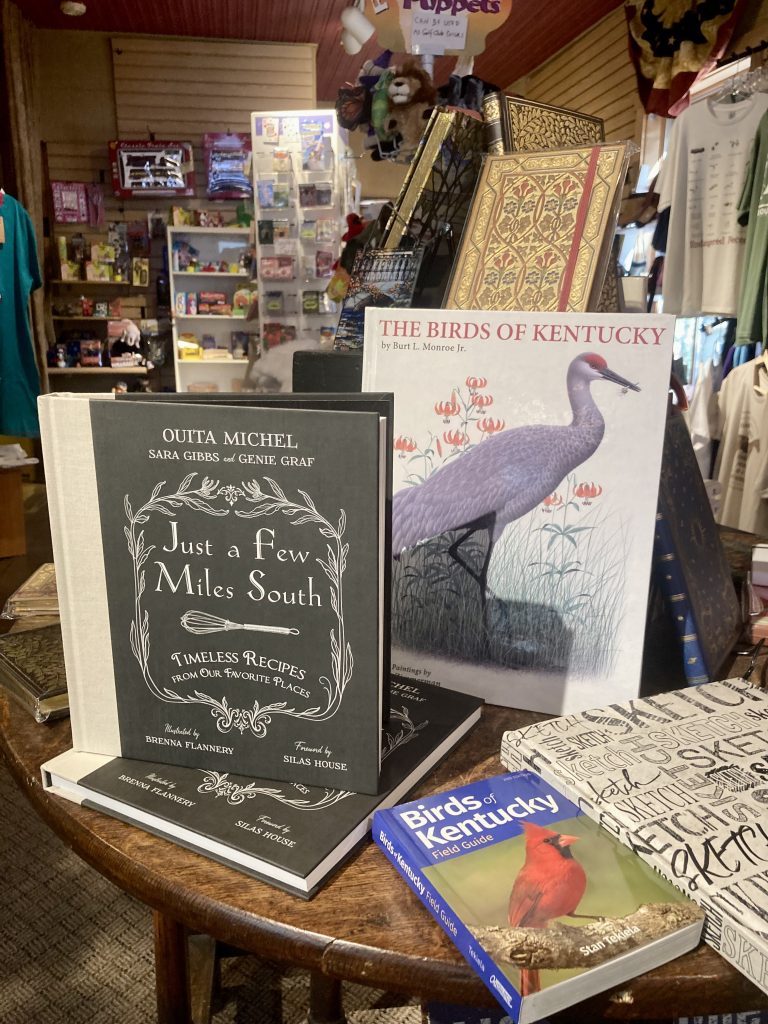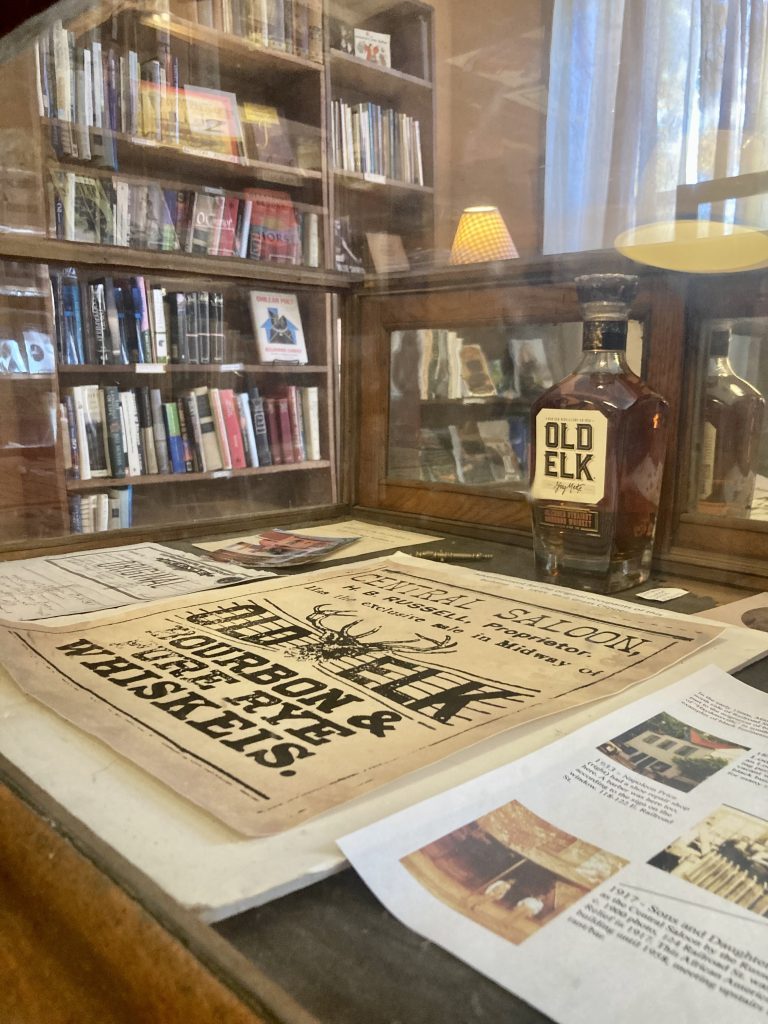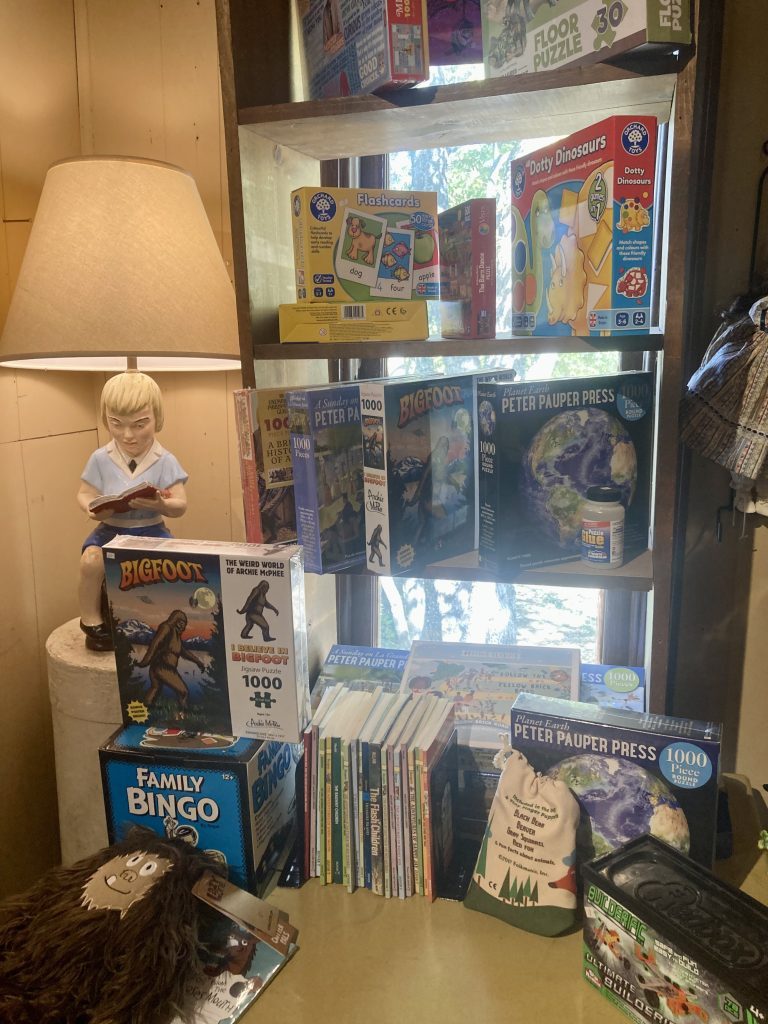 You'll soon spot the Milam House on the corner located in a gorgeous historic building, exhibiting a turret. Nothing brightens a home, bed and breakfast or hotel room more than fresh, fragrant blossoms.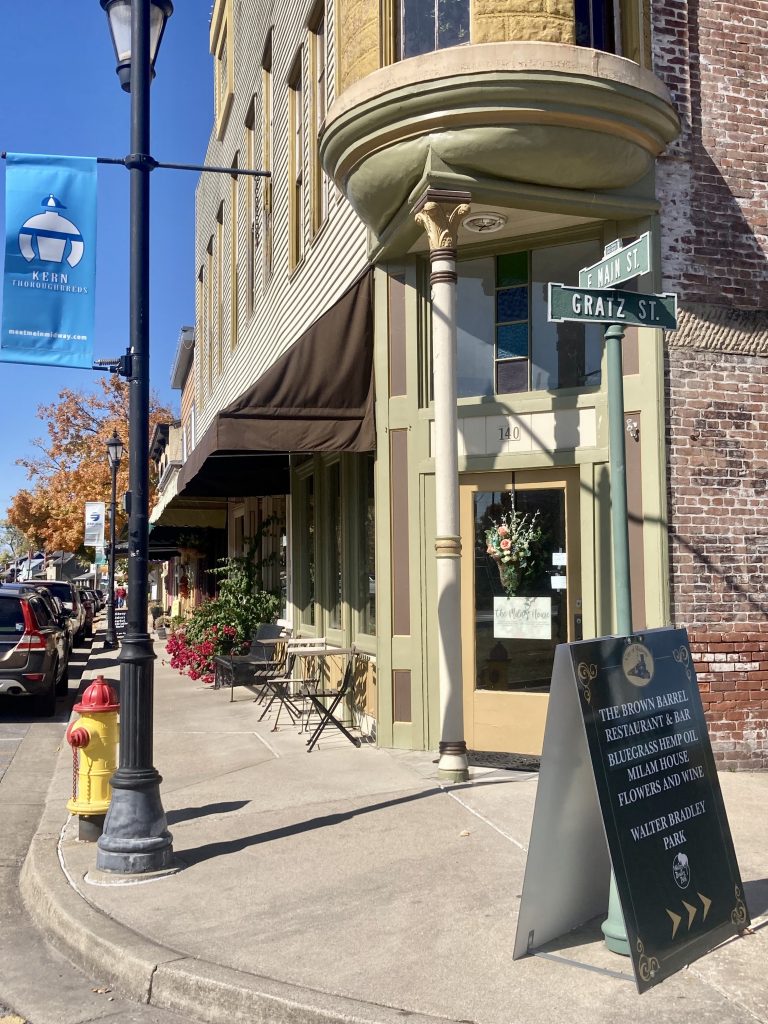 Shop aromatic roses, daisies, lilies, orchids, seasonal florals, plants and gourmet fruit baskets at Milam House. The gift of flowers is the best way to make someone's day! You'll be excited to know that they donate profits to charity.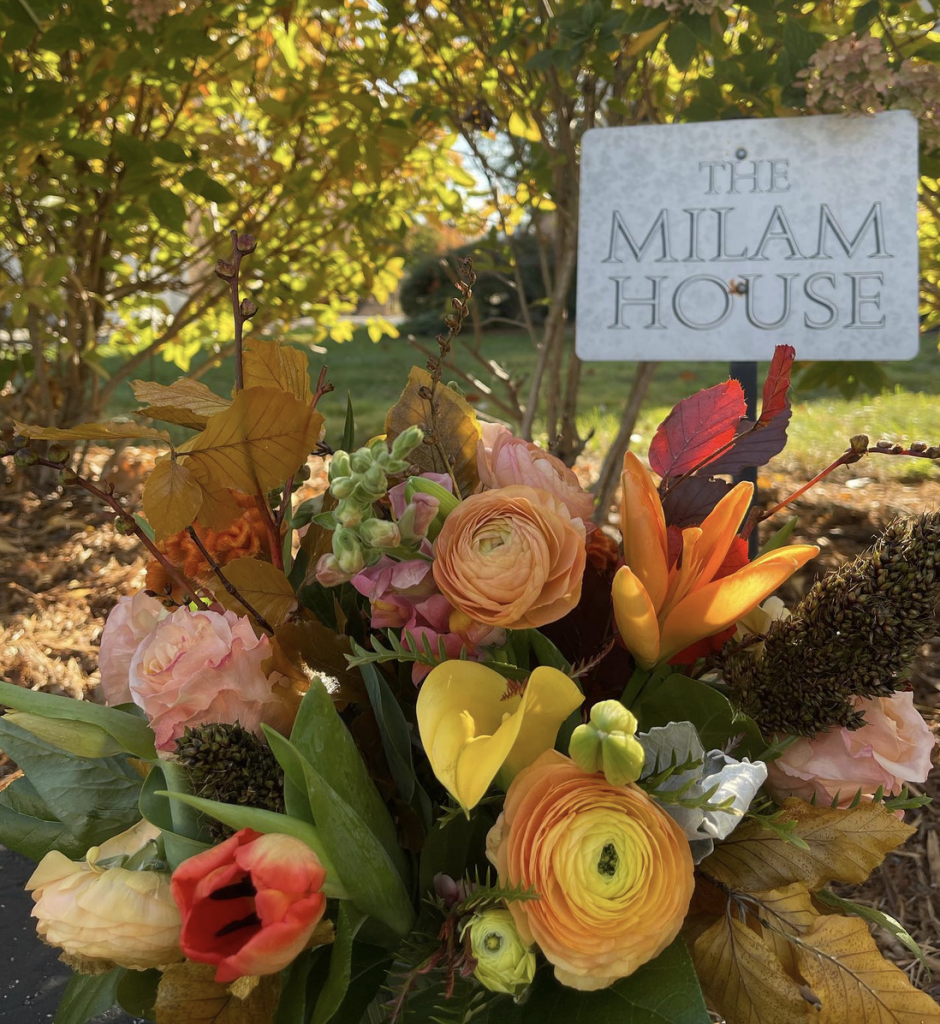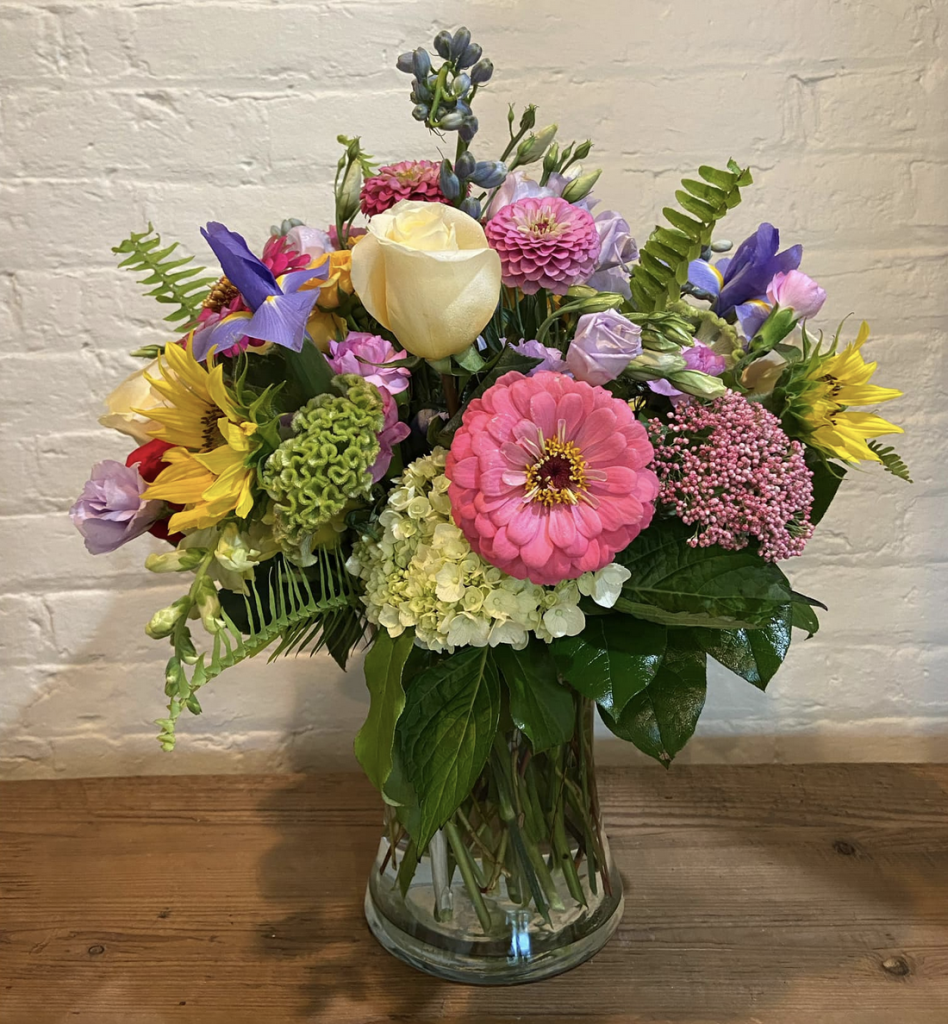 Across the tracks, stop at Therapy on Main where you'll come upon curated gifts and goods, assembled just for you.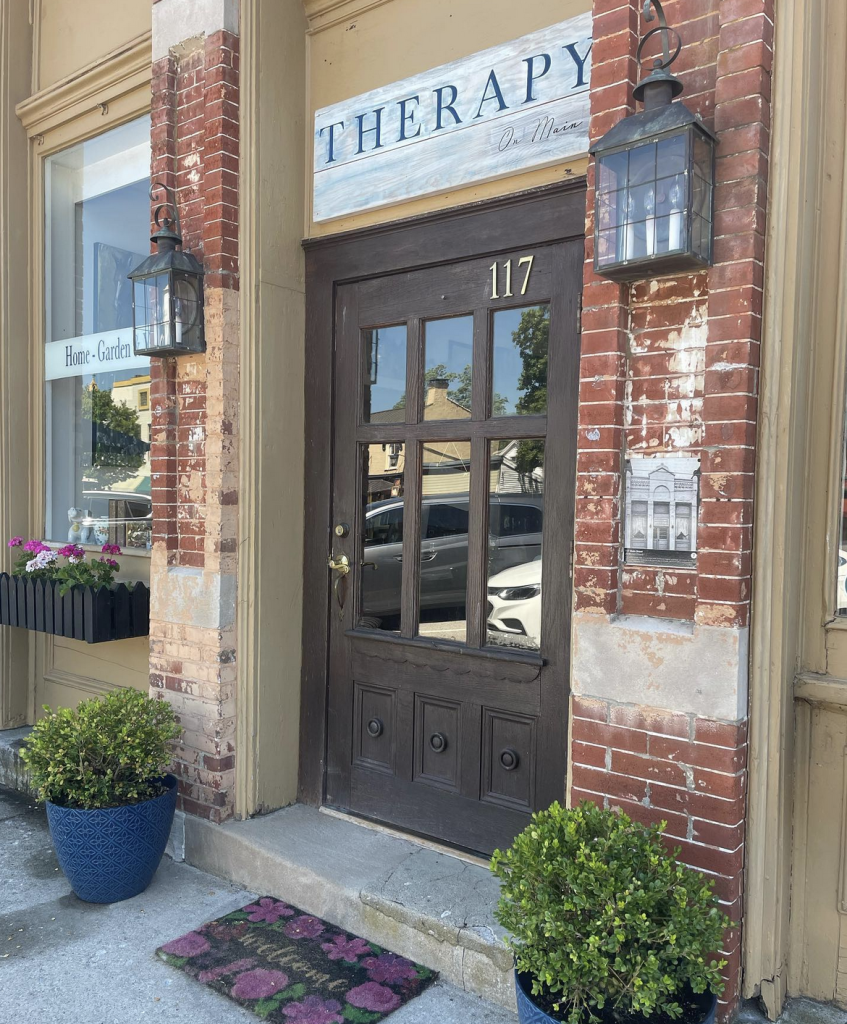 This adorable, little store captivated me! With an appealing array of assorted merchandise from which to choose, you can easily envision the adornments in your home.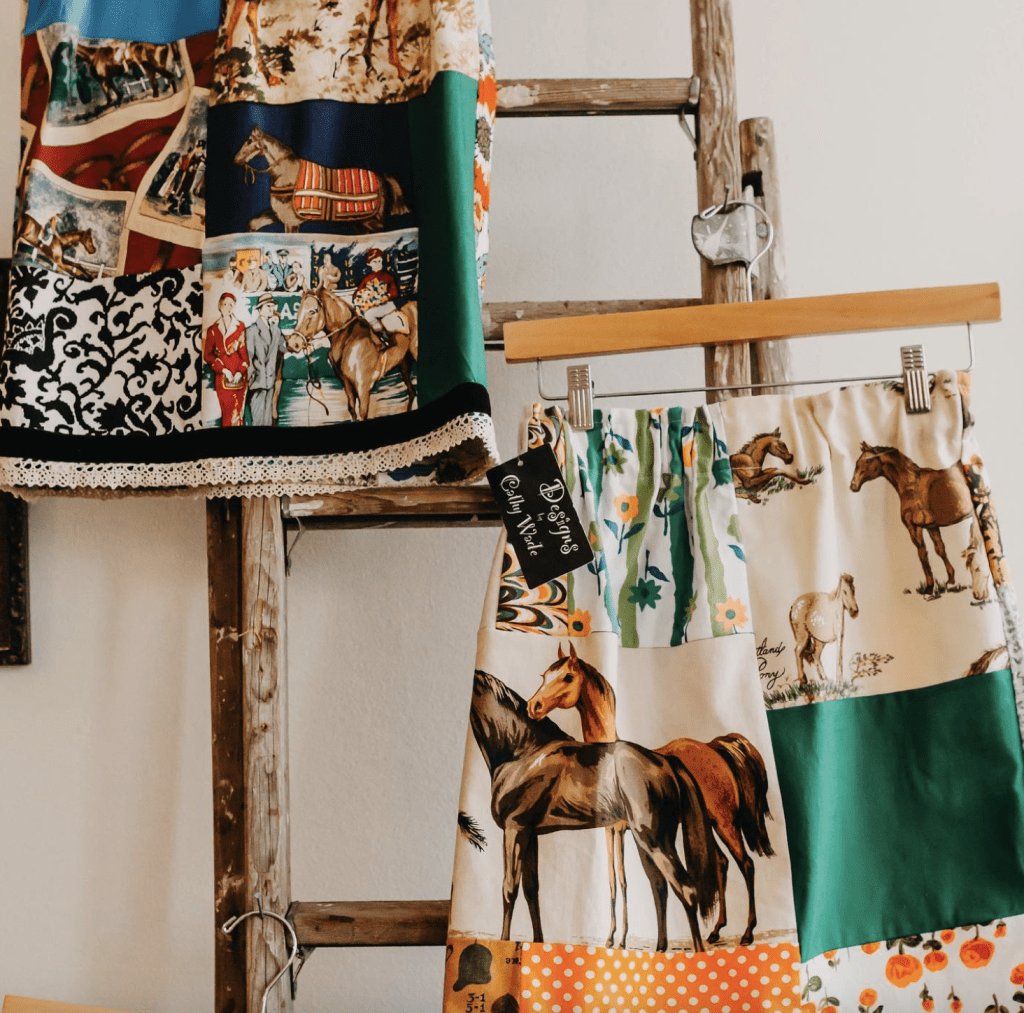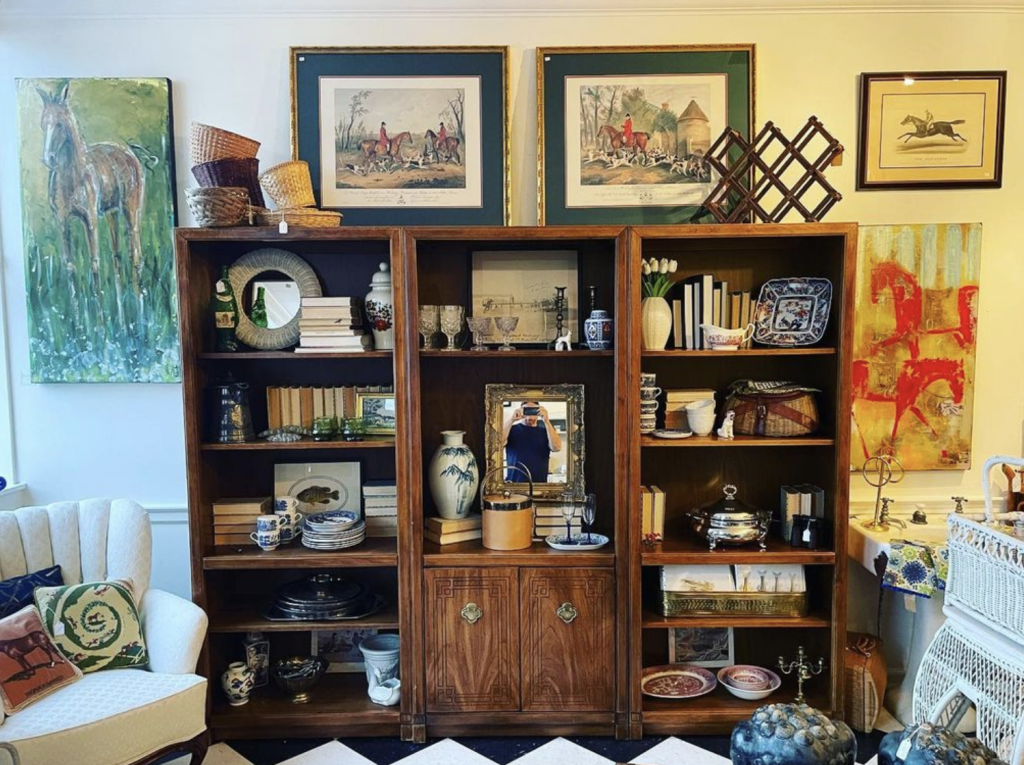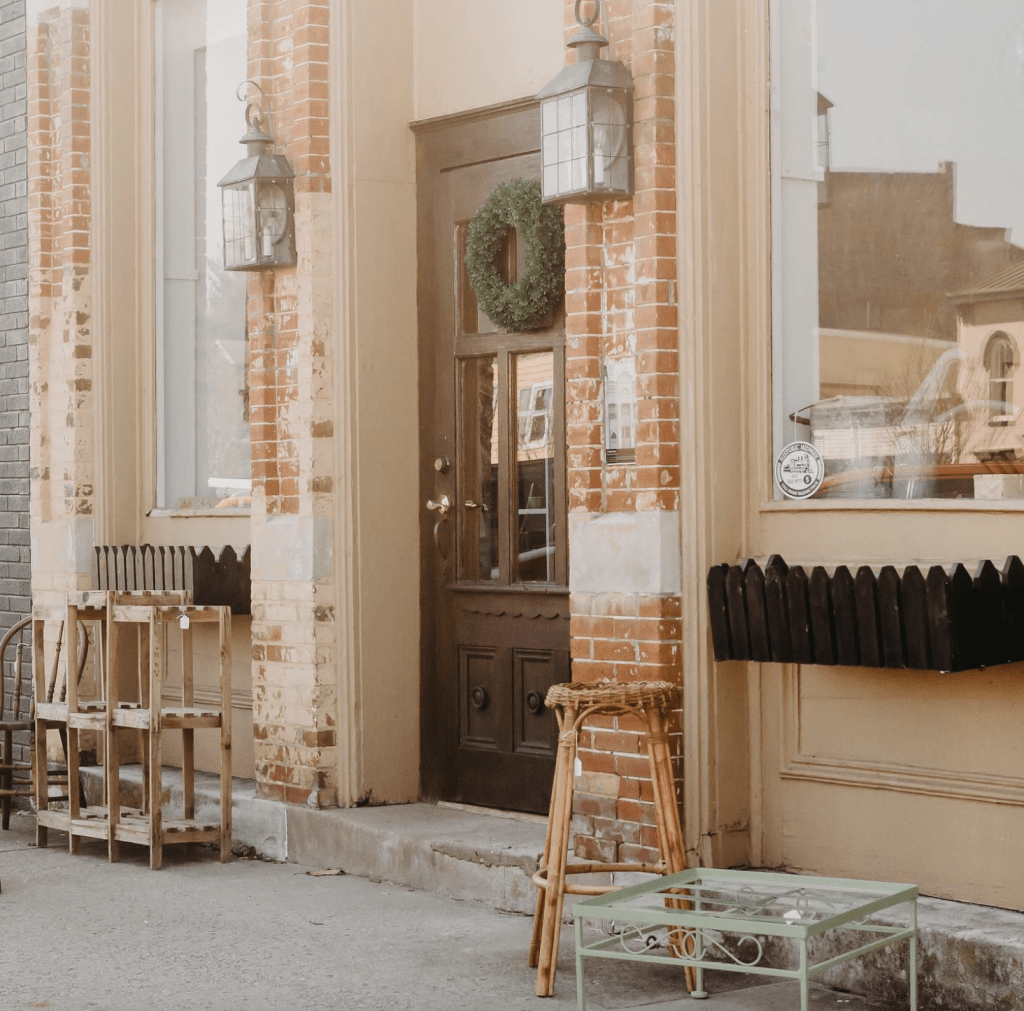 I loved the selection of kitchen ware that sparked ideas for entertaining. They also carry Kentucky made Designs by Cathy Wade including bright and colorfully quirky skirts, tea towels, napkins and pillows.
Get your shopping fix at Therapy on Main. Bring home something special from the magical town of Midway, truly my kind of town.
DINING
Worked up an appetite from the day's activities? Time to check out more great dining options in Midway!
For a relaxed restaurant experience visit the Brown Barrel & Blind Harry's. Flanked by a huge silo, you can't miss this establishment located at the end of the street. Hang around an historic town and you'll learn more about its rich history. The name "The Brown Barrel" was chosen in honor of beloved grandfather Winston Eugene Peace. For more than 25 years, he worked as a cooper producing barrels for Bluegrass Cooperage, a division of Brown Forman.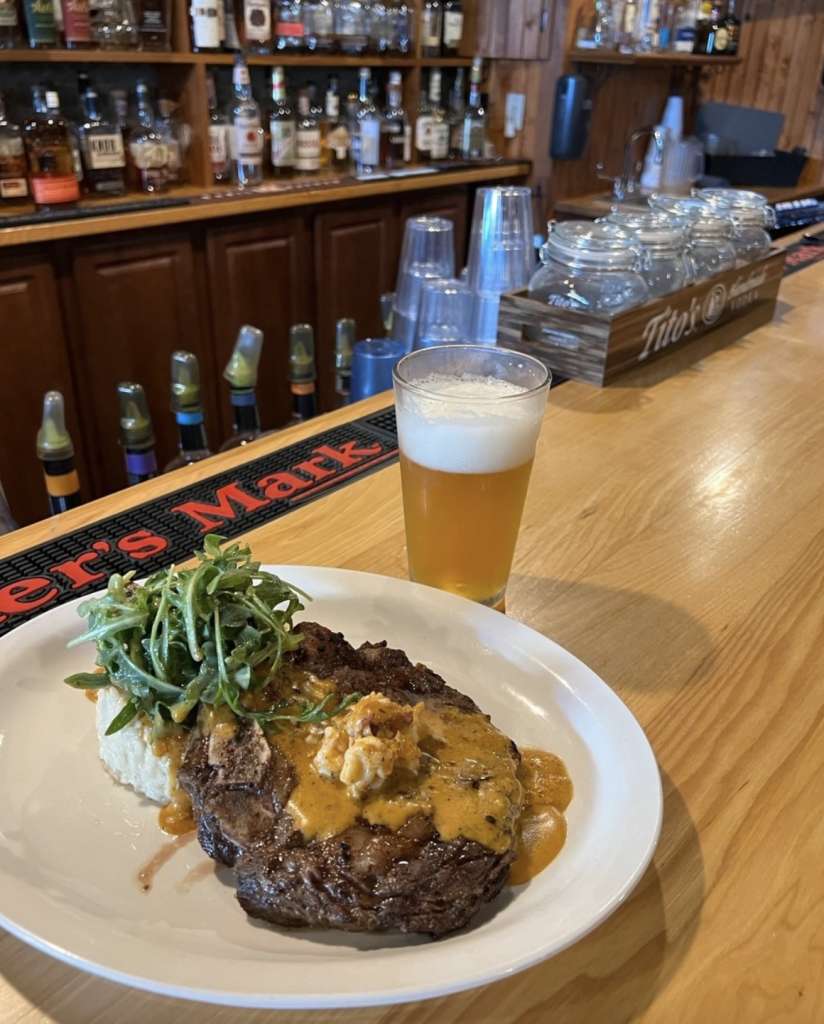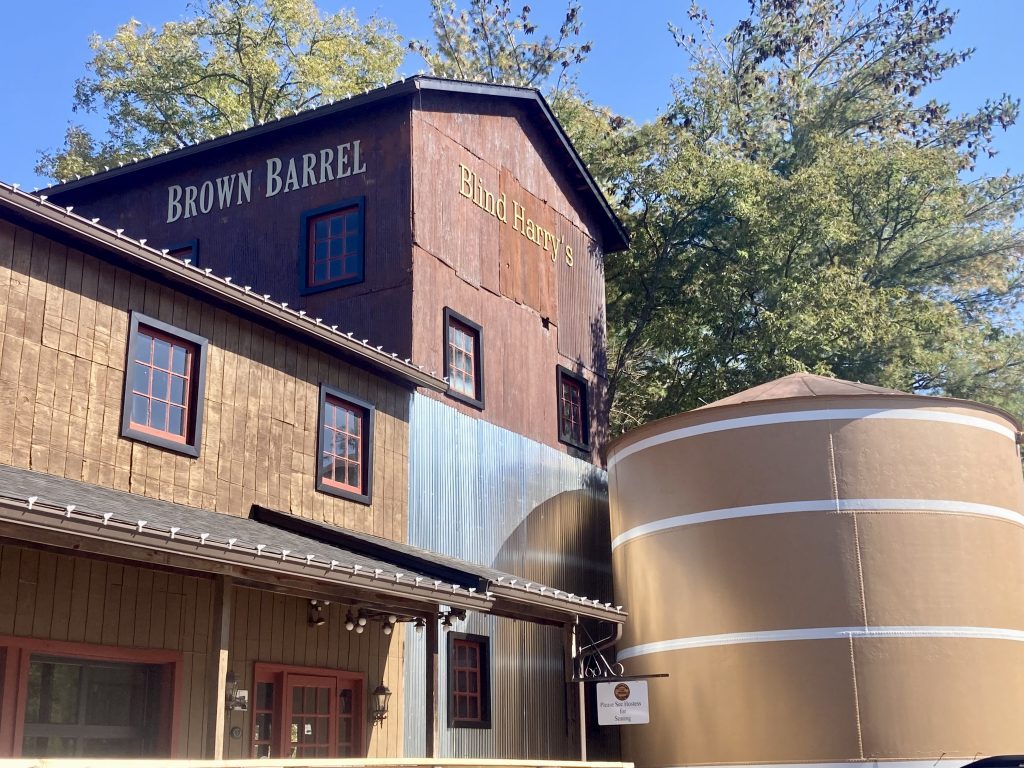 Fine dining can be found at the prestigious Heirloom Restaurant. Incorporating local ingredients, their award-winning, chef driven menu is always a flavorful delight.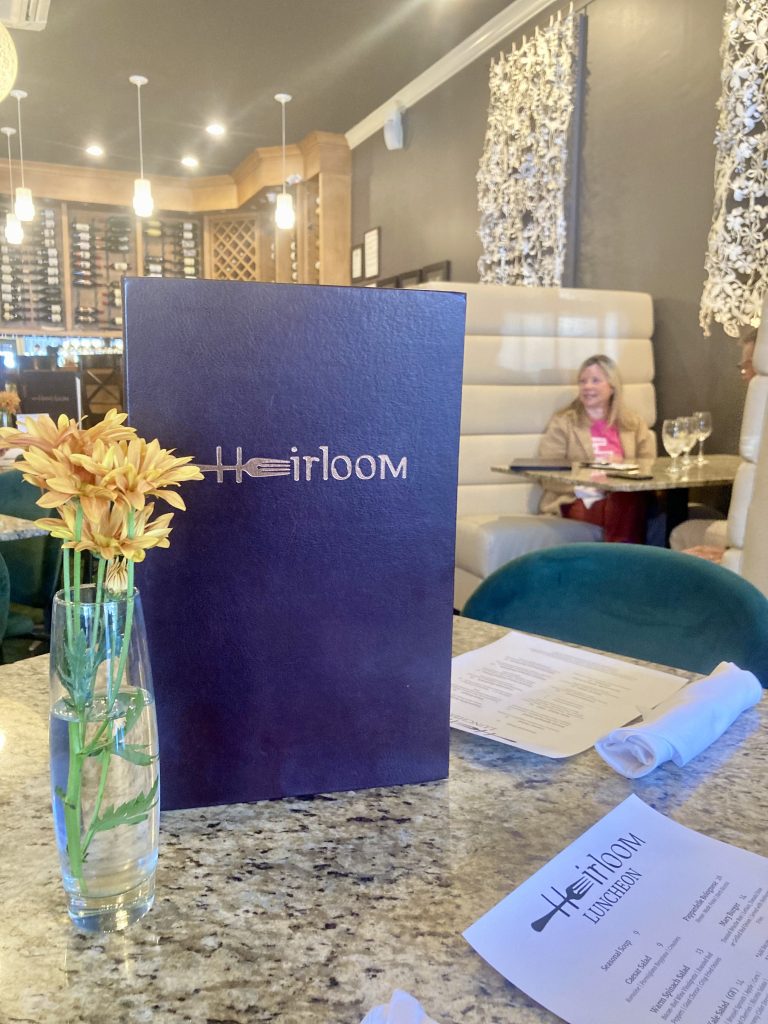 Enjoy a well-prepared meal in their dining room, at the bar or on their front patio. Savor their seasonal soups and salads. Their fish n' chips are the talk of the town! Sample the Pappardelle Bolognese with fresh house made pasta. These appetizing dishes and more are all crowd-pleasers.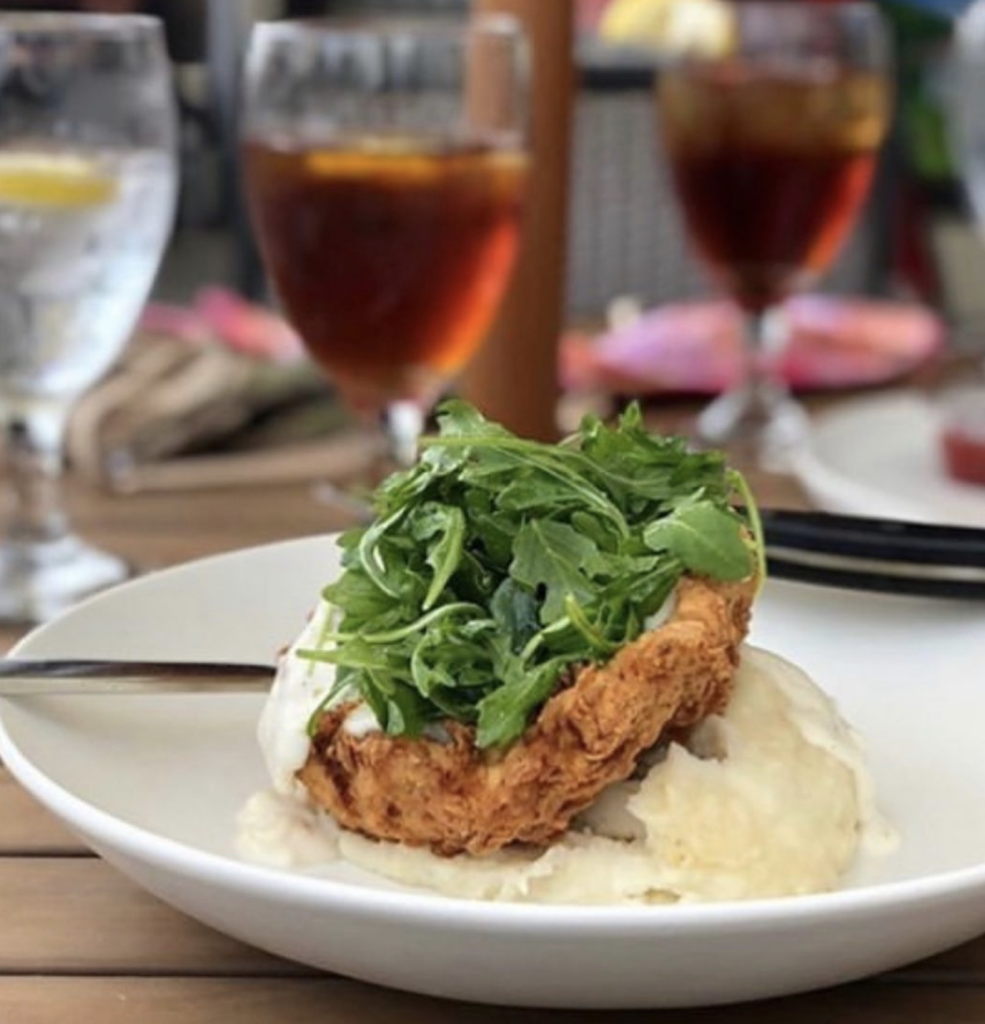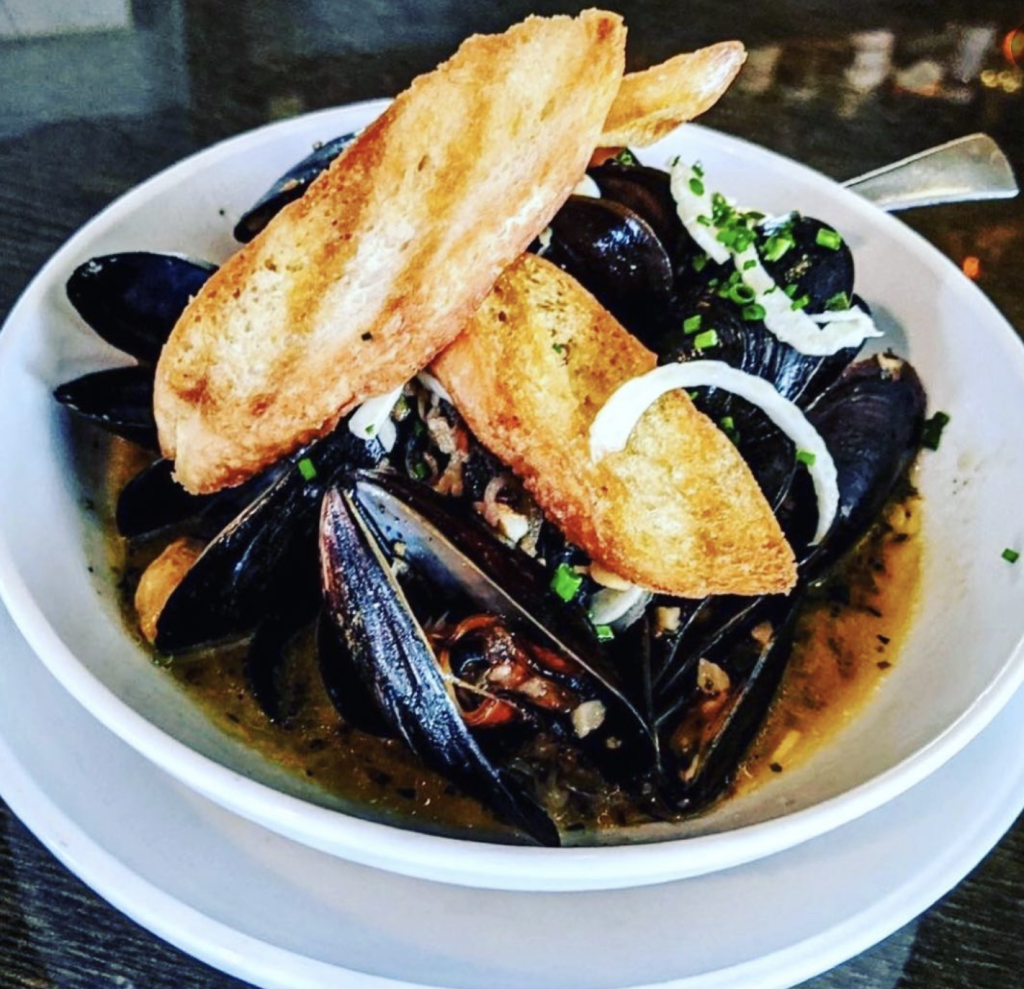 Visitors are drawn to Midway, Kentucky from all over the nation and the world! Don't miss an opportunity to discover this wonderful, little enclave in our Bluegrass state. Just as it is mine, Midway may well become your favorite kind of town.

Be sure to read part one, Meet Me in Midway for a full downtown overview when planning your next exciting excursion.
To Midway From:
Lexington- 14 miles
Louisville- 63 miles
Georgetown- 10 miles
Elizabethtown- 81 miles
Covington- 84 miles
Harrodsburg- 34
Aptly named for its location halfway between Frankfort and Lexington, Midway encompasses the quintessential, small-town look and feel you'd expect in a Hallmark movie. The streets are lined with inviting shops, restaurants and boutiques. You'll likely hear the familiar echoes of the Corman train whistle as the tracks run right through the center of downtown. Historic…