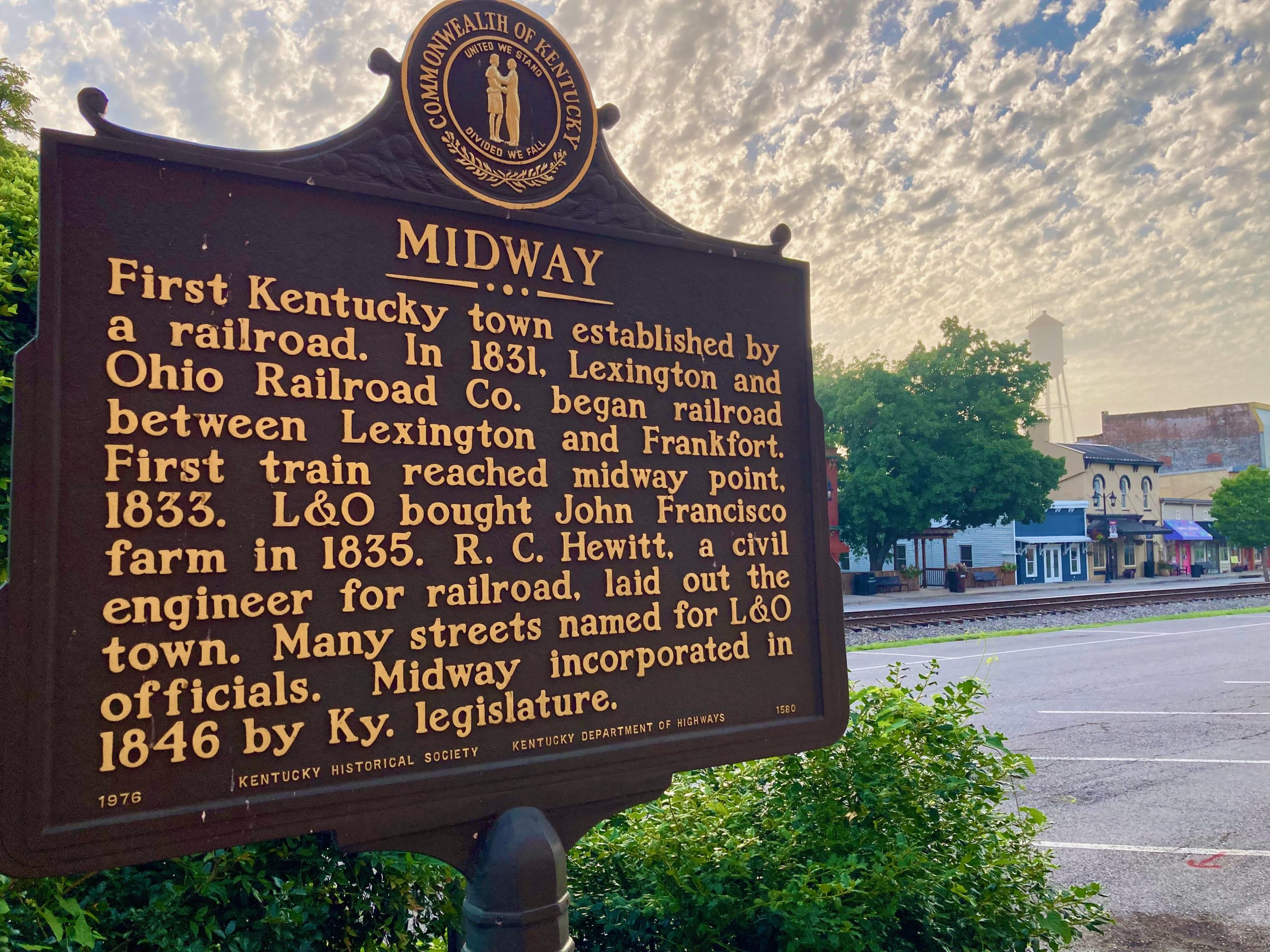 Meet Me in Midway
by Marie

Posted on

September 30, 2022
Meet me in Midway! All roads lead to Midway, Kentucky, at least the scenic ones do! Drive Old Frankfort Pike alongside peaceful farmlands, rolling hills, and bluegrass horse pastures to arrive at the most charming destination you could imagine. Situated "mid-way" between Lexington and Frankfort, Midway was founded as a railroad town. In fact, trains run right through the middle of downtown.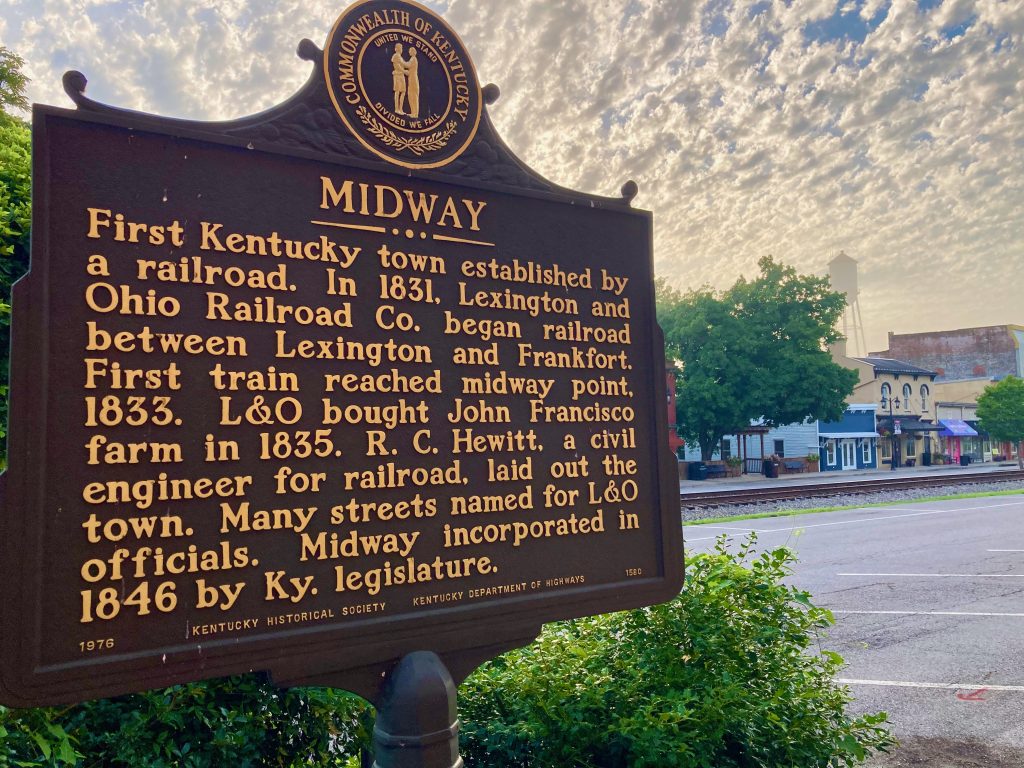 BUT FIRST COFFEE… OR COCKTAILS
Meet me in Midway, take a deep breath and prepare to fill your day and shopping bags with fun! First off, stop by Black Type Co. for a delicious assortment of coffee drinks, teas and pastries. Coffee not your thing? No problem, as they offer cocktails as well as an assortment of bottled fine wines, bourbons and gifts.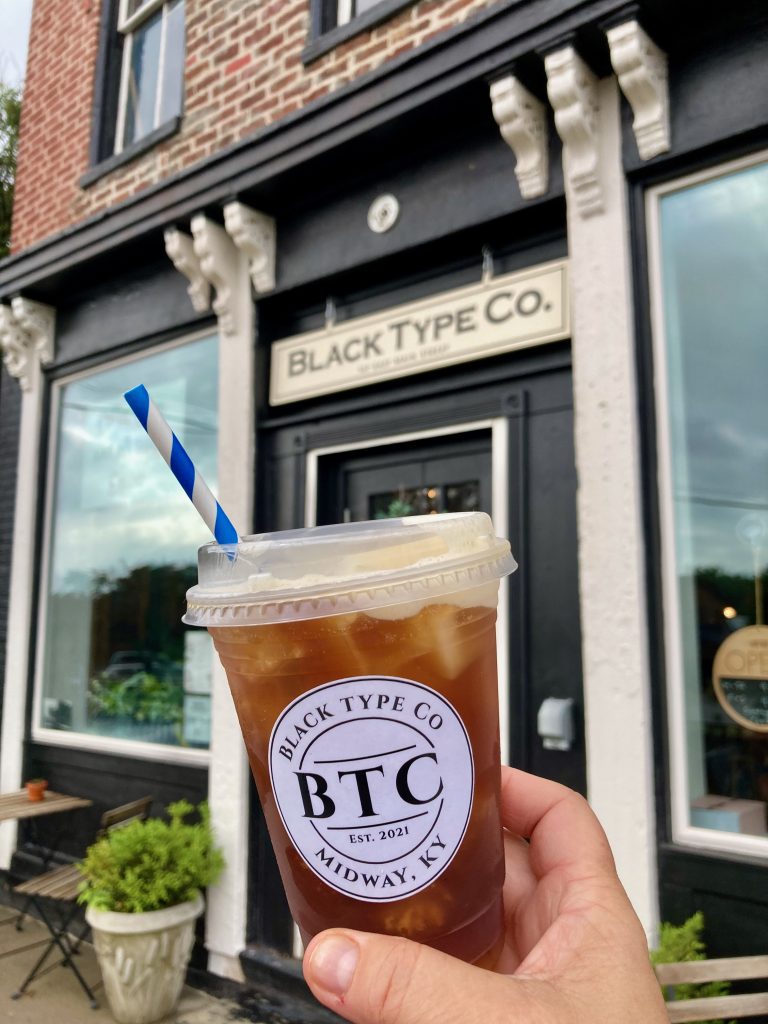 CLOTHING SHOPS
Midway is known for its lovely clothing boutiques. Check out Southern Sunday for southern hospitality along with unique apparel and accessories. You're sure to find something you love among their dresses, sweaters, blouses and skirts. Pair your outfit with jewelry, bags and hats. Southern Sunday is the cutest shop and you just might be welcomed by Sprout, their adorable beagle dog sunning herself in the front window.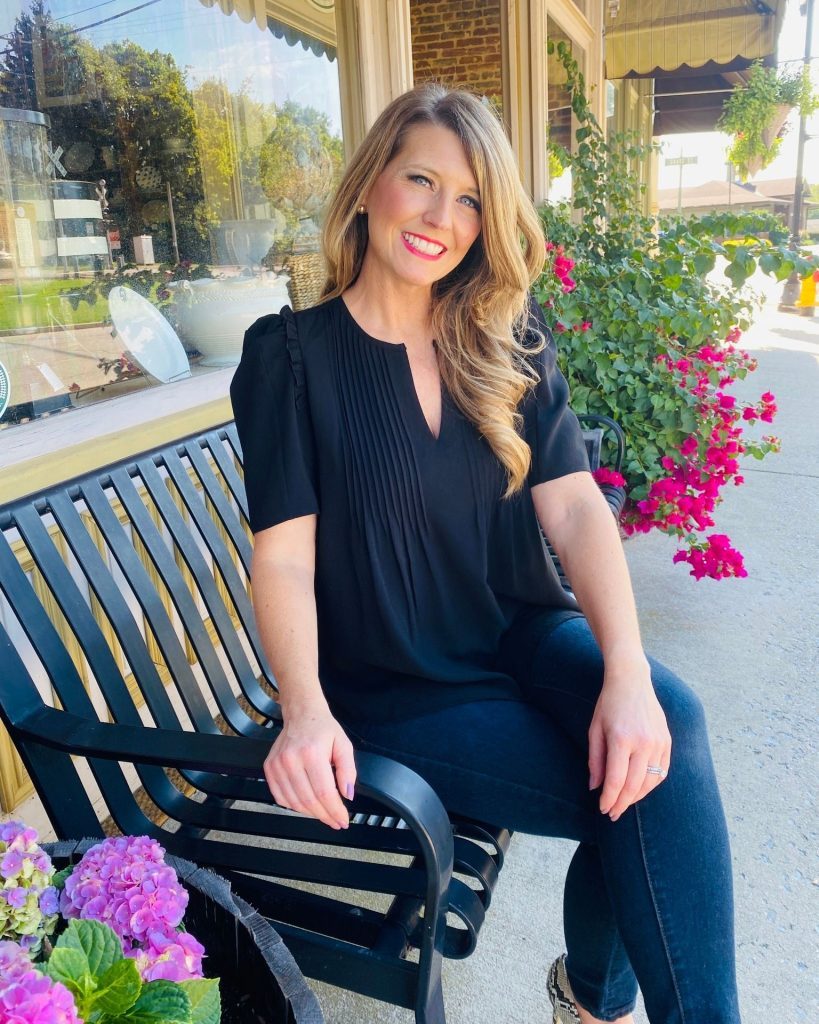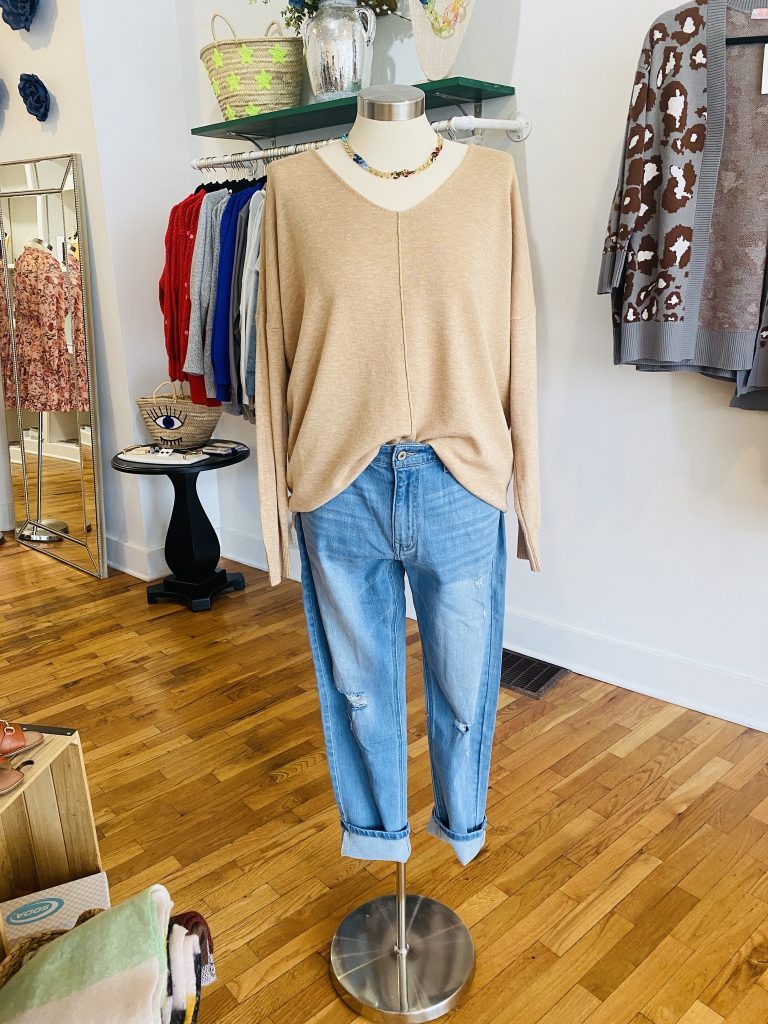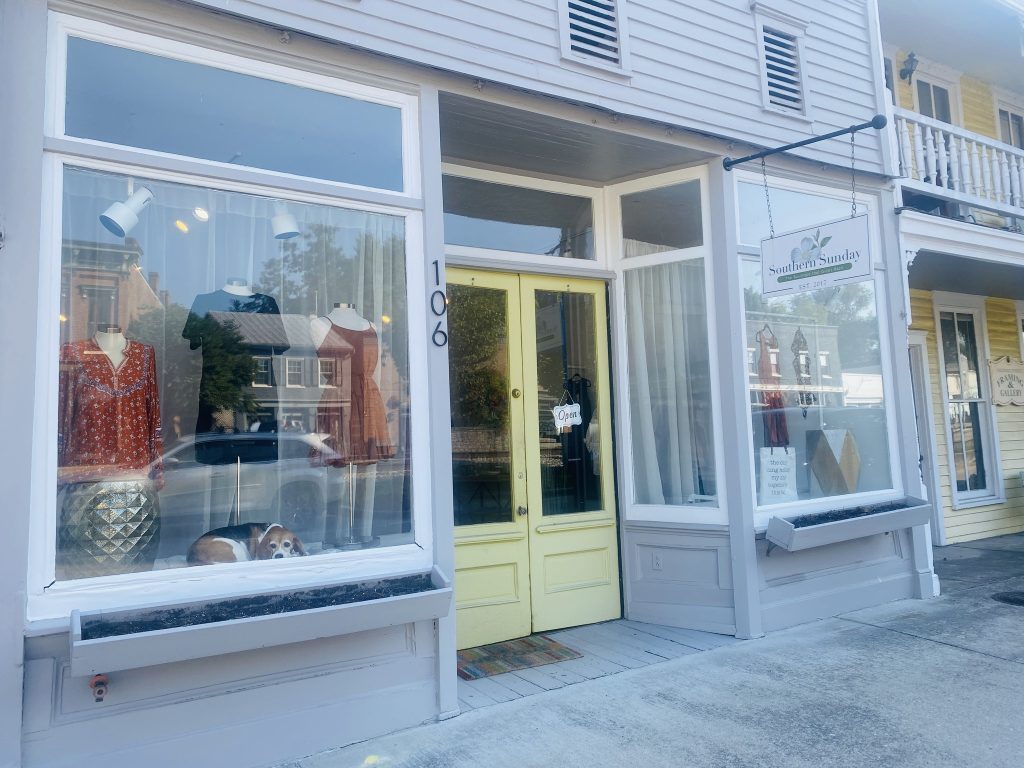 Just a few doors down you'll find the Midway Boutique. This ladies clothing shop is stocked with everything you can want from attractive formal wear to casual tops, jeans, shoes, wraps, dresses pants, skirts and sweaters. You'll delight in their selection of purses, hats, fascinators and jewelry to coordinate with your selections. Whether you are attending a wedding, derby party or a football game, shop Midway Boutique for your apparel needs.
Right above the boutique you will find local artist Debbie Graviss of Graviss Studios. Be sure to stop by for a look at her amazing pastel artwork!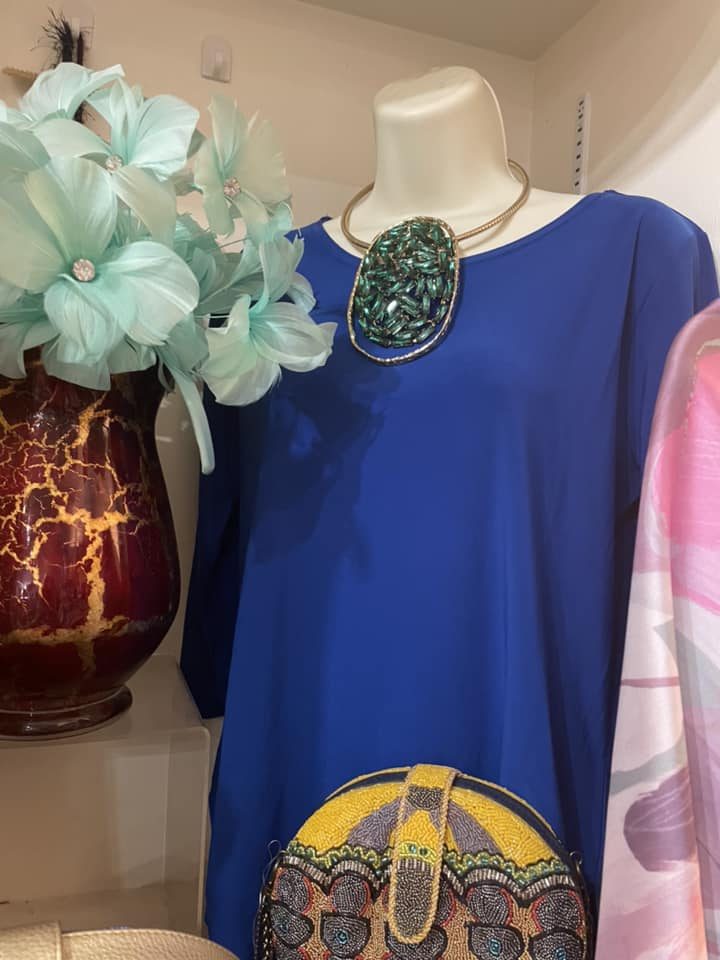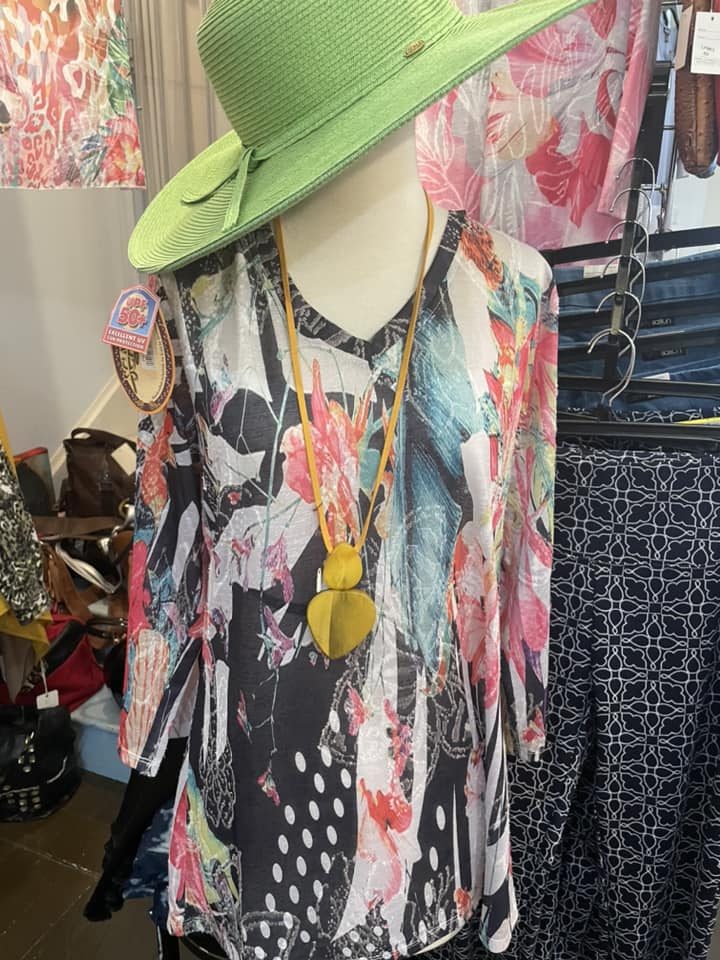 Midway doesn't neglect classic clothing for men. Visit Crittenden Men's Clothing with over 45 years of experience, Crittenden Rawlings knows fine men's attire. A sharp eye, passion for quality and extensive knowledge of fine fabrics are his trademarks. Shop handsome suits, sport coats, trousers, shirts and knitwear. Crittenden believes quality clothing that lasts for seasons is a modern, sustainable way to dress.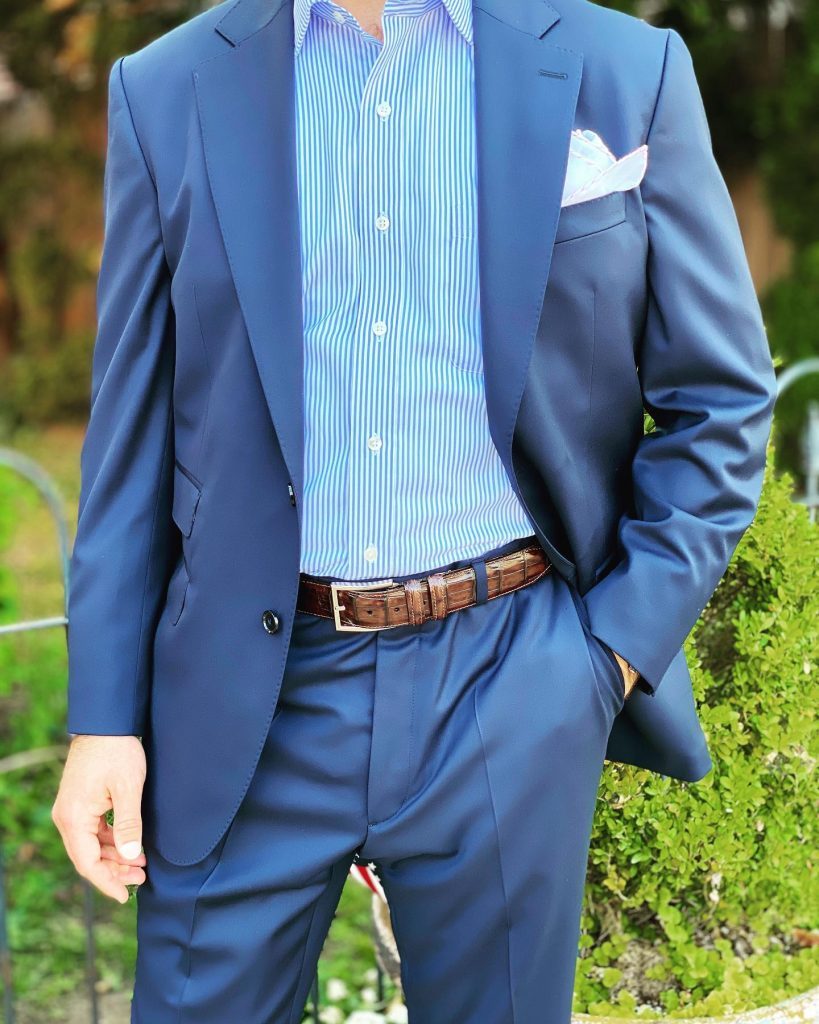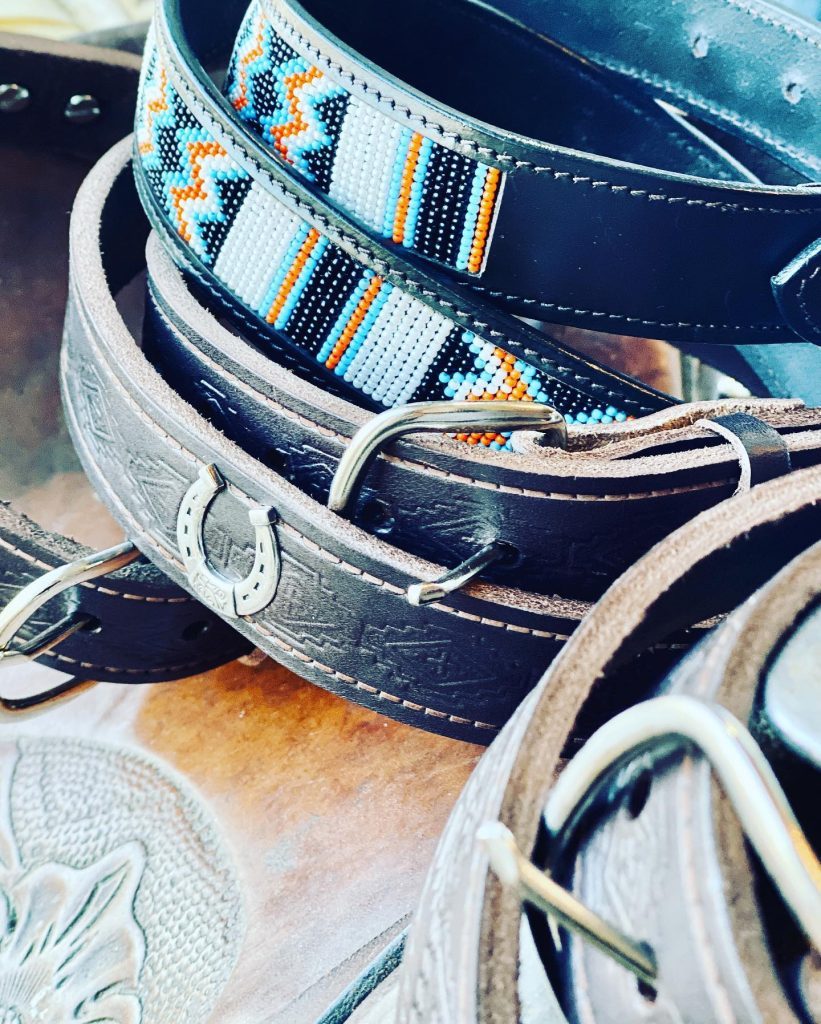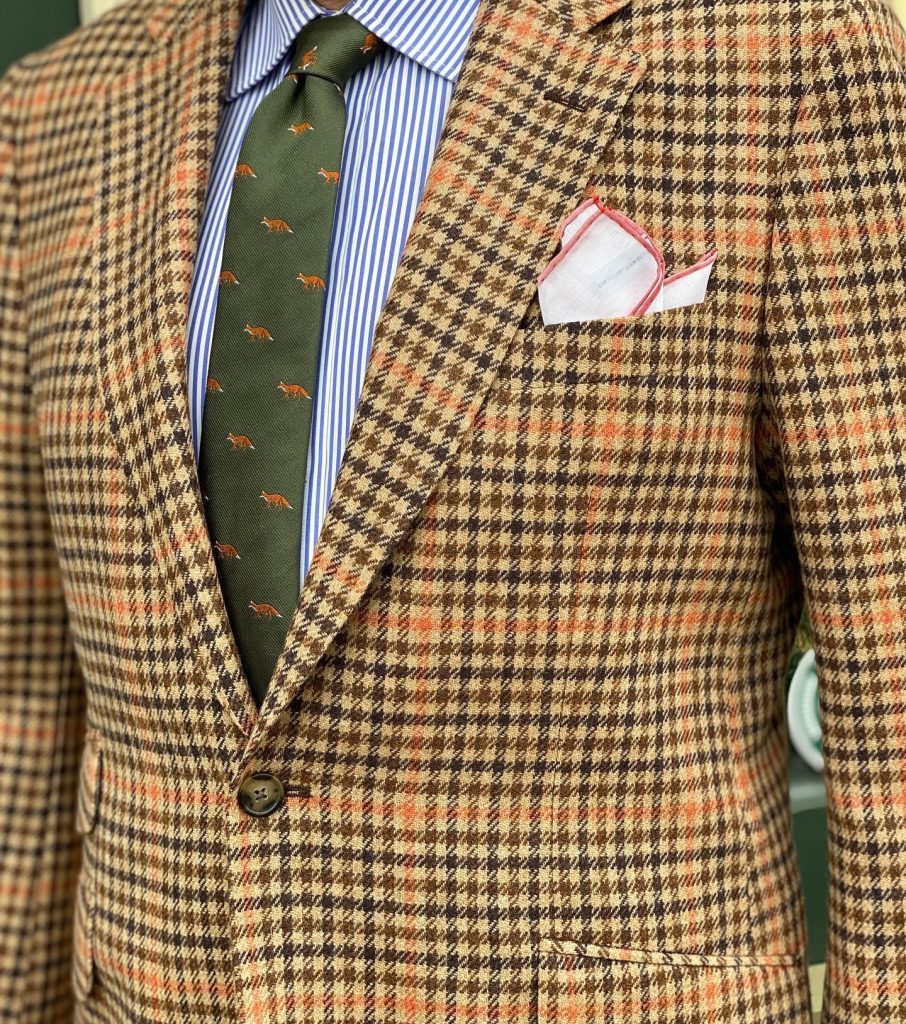 DINING OPTIONS
Everyone knows that shopping whets your appetite. Here are a few afternoon dining options. Meet in Midway to recharge your battery for more exploration of downtown.
Goose and Gander is a laid back and comfortable option for lunch or dinner. Begin with an appetizer to share. I'm a beer cheese snob and definitely recommend Goose and Gander's delectable beer cheese served with warm pretzel bites, carrots and celery. I especially enjoy the Steakhouse Wedge with tomatoes, red onions, blue cheese crumbles drizzled with their home-made blue cheese dressing. Goose and Gander is my favorite for their hand-stretched, New York style thin crust pizzas. Choose from their offerings or create your own pie. They welcome pets on their front patio.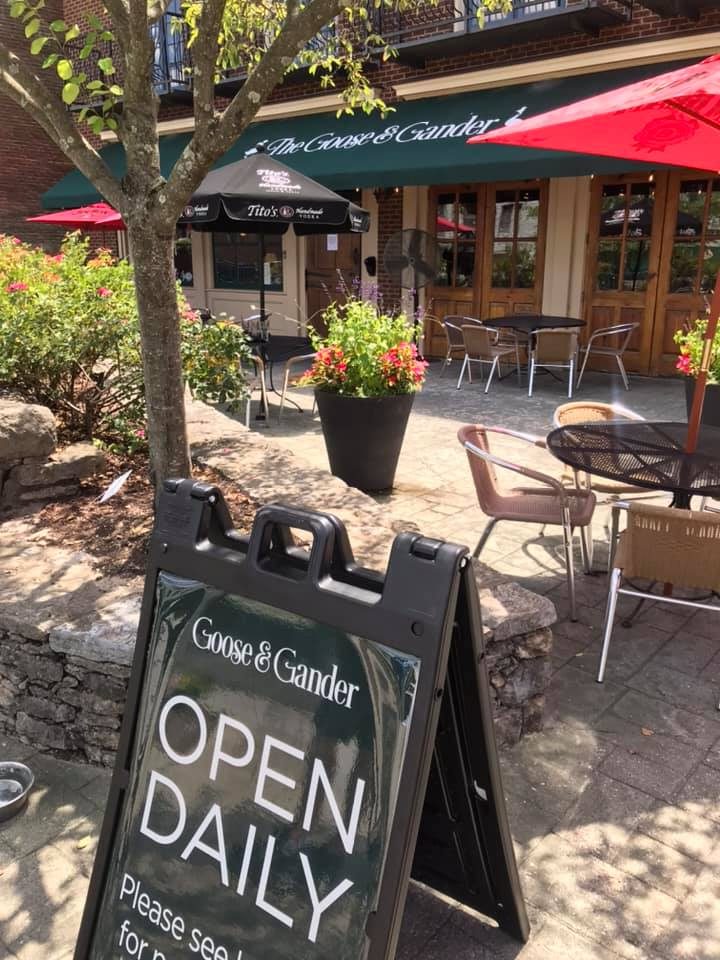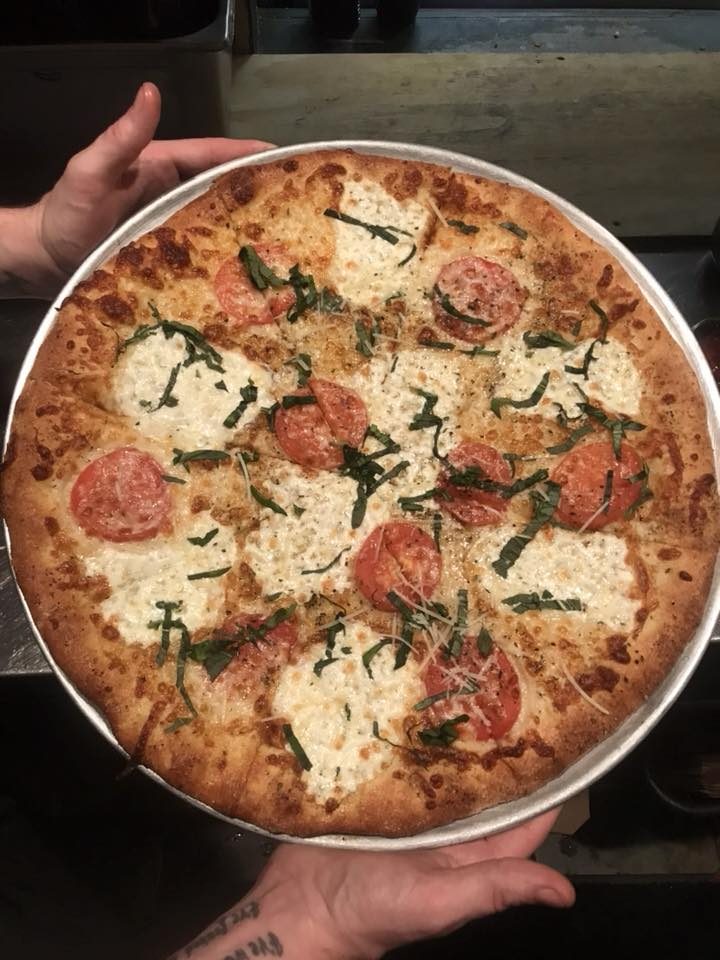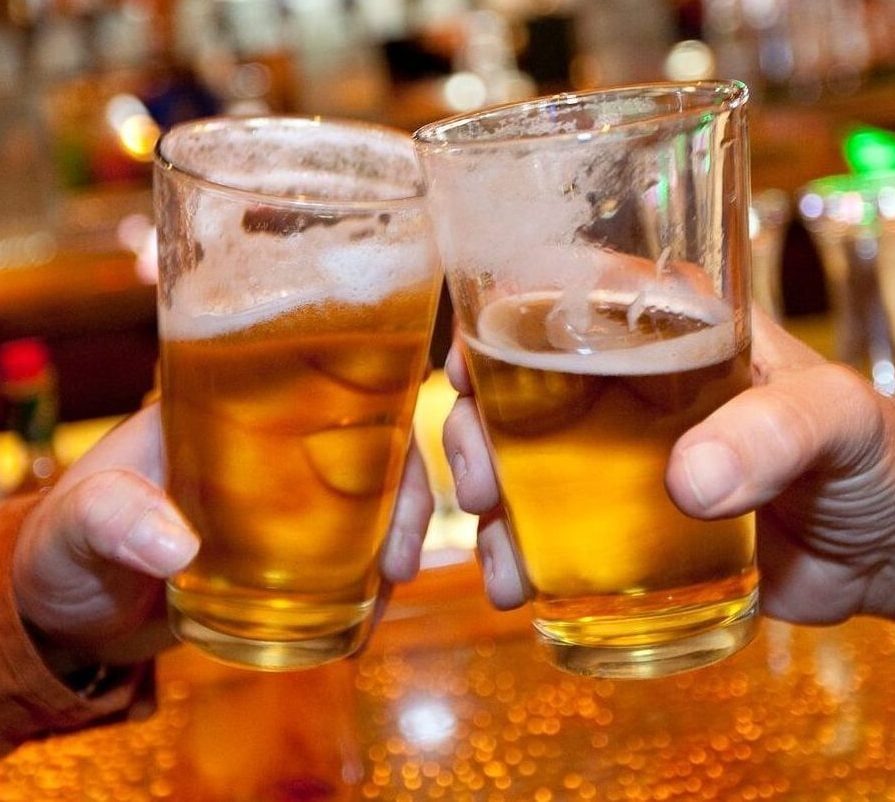 If your taste buds take you south of the border, consider Don Jockey Mexican Grill and Cantina. Their atmosphere open and delightful with the image of Frida Kahlo blowing a pink bubble over the bar and inviting Dia de la Muerte figures in the front window.
Don Jockey is renowned for authentic upscale Mexican cuisine. Try their fresh and tangy ceviche partnered with a frosty, frozen margarita. Meet me in Midway for scrumptious Enchilladas Poblanas and the Trifecta Fajaitas for two.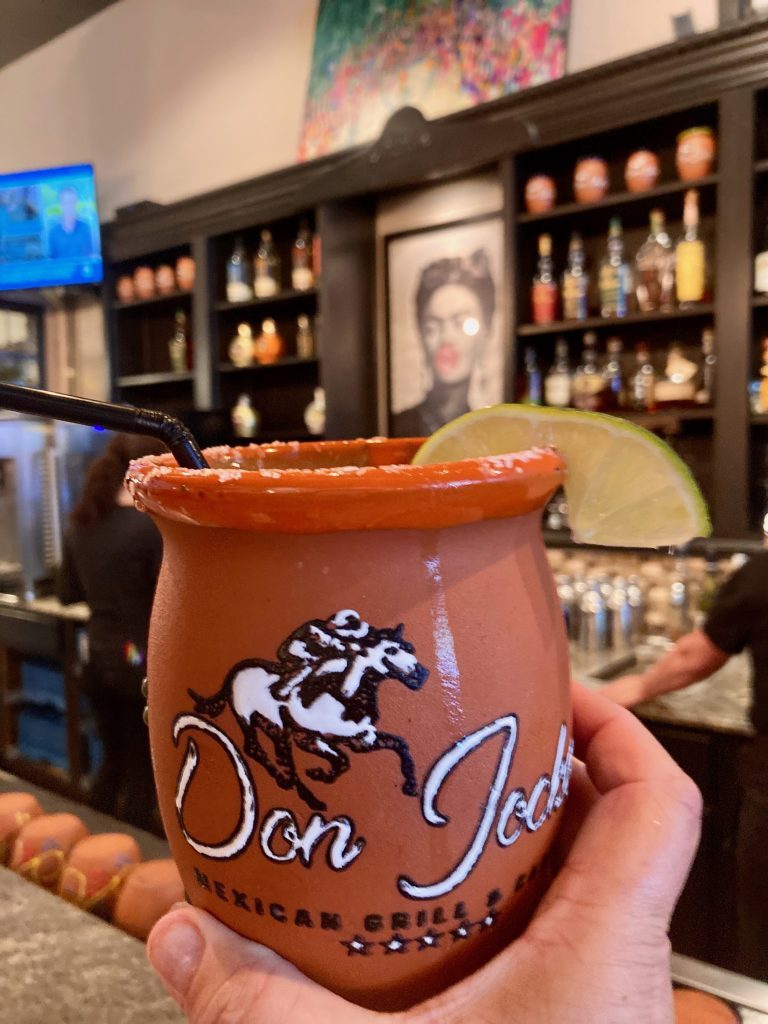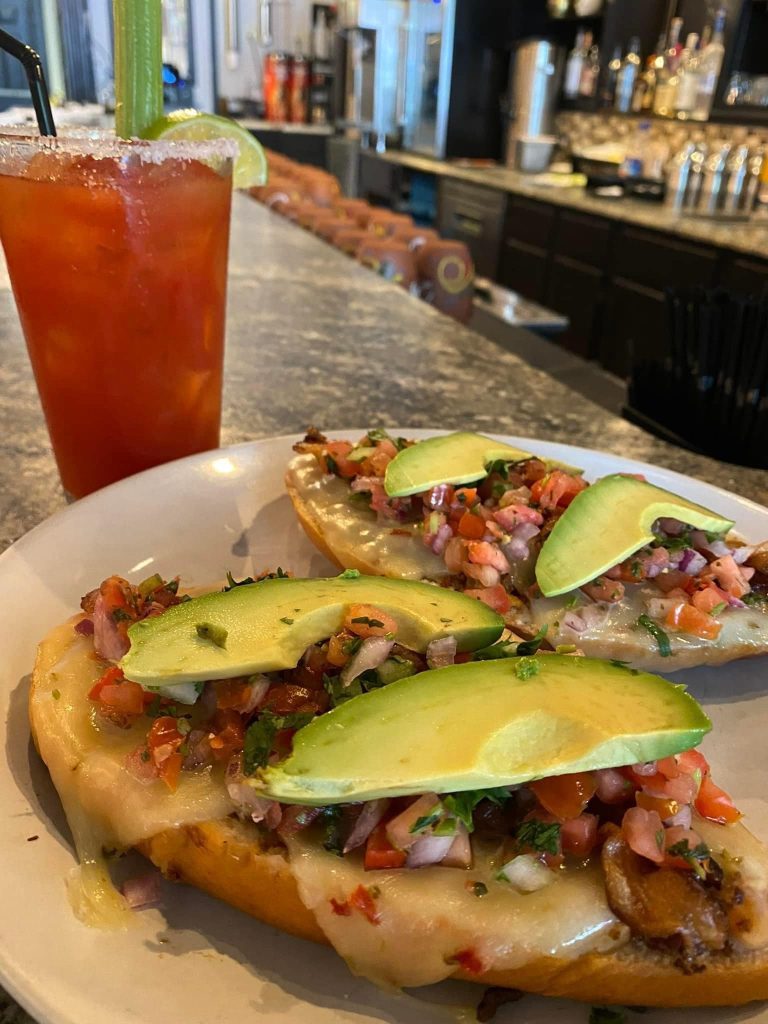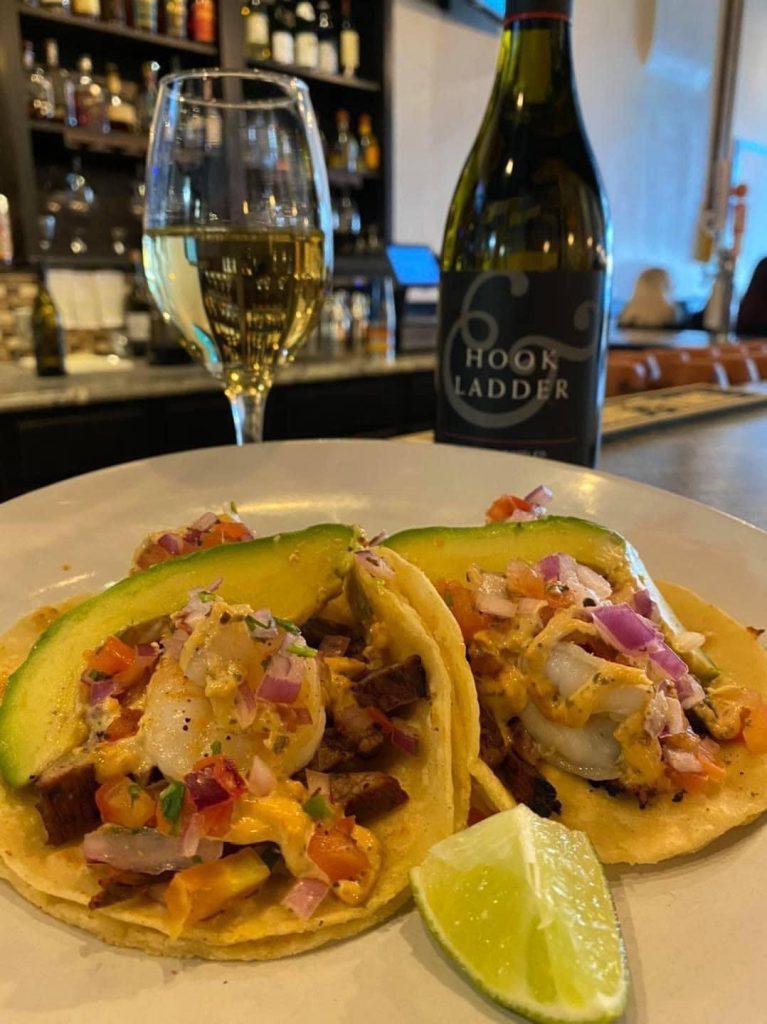 FOR YOUR SWEET TOOTH
Feeling nostalgic? Wander into Railroad Drug and Old Time Soda Fountain, elbow up to the vintage bar straight out of the 50's and order a refreshing scoop or two of their velvety ice cream. They hand scoop your choices to create creamy milk shakes, floats, malts or sundaes, among their many tasty treats. I'm all about their waffle cones loaded with my two favorite flavors, mint chocolate chip and sea salt caramel. Railroad Drug also any over the counter items you may need.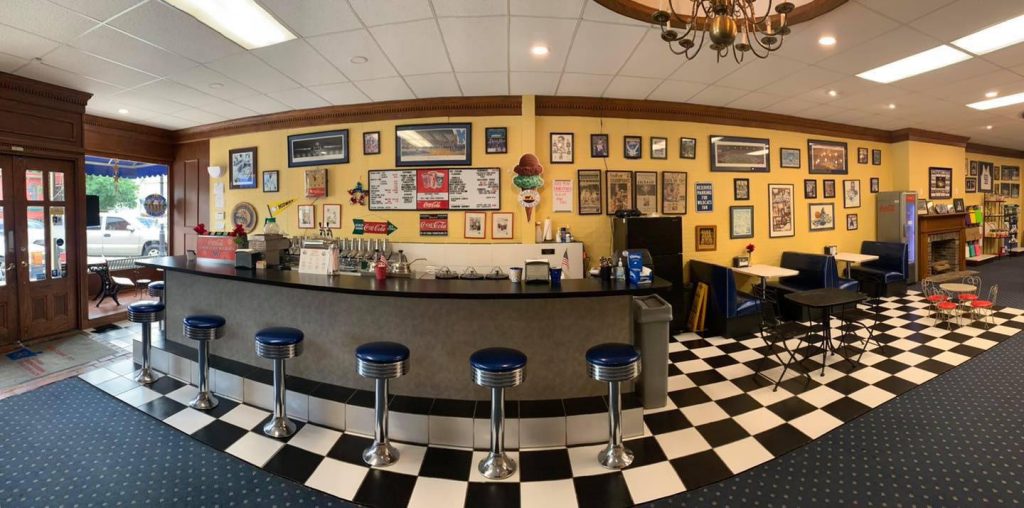 MORE SHOPPING
Meet me in Midway and pop in To You, From Me for a sweet selection of Kentucky made plus other home and gift items. I am drawn to their distinctive kitchen gifts such as tea towels and coasters with cute sayings, pretty aprons, glassware and mugs. To You, From Me is the perfect place for unique gifts including aromatic candles, art prints and cards from Kentucky artists. Check out their gourmet dog treats and tail-wagging toys!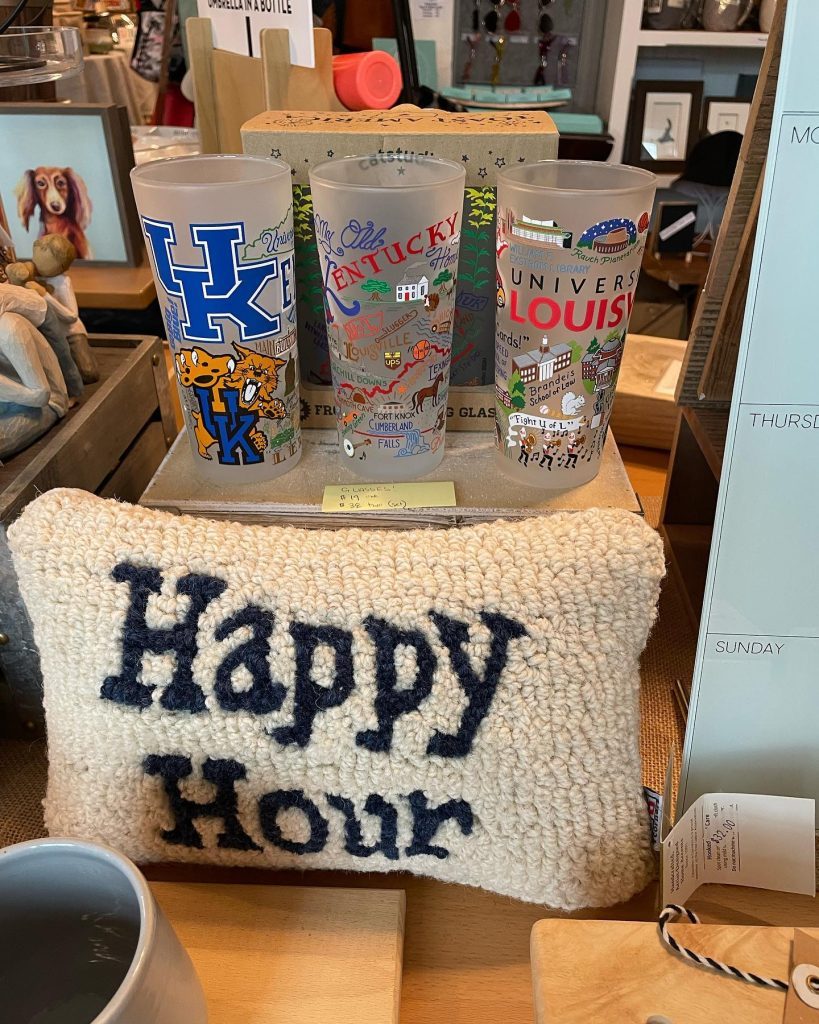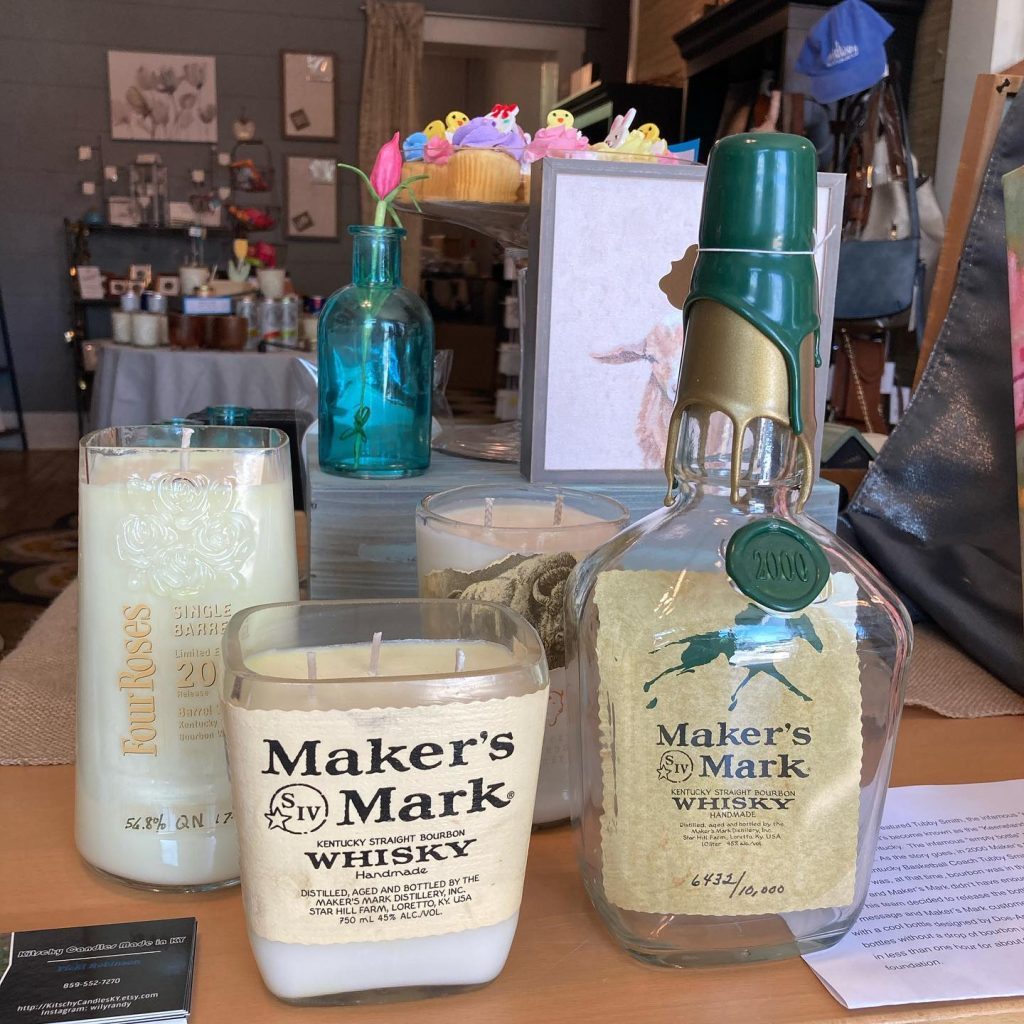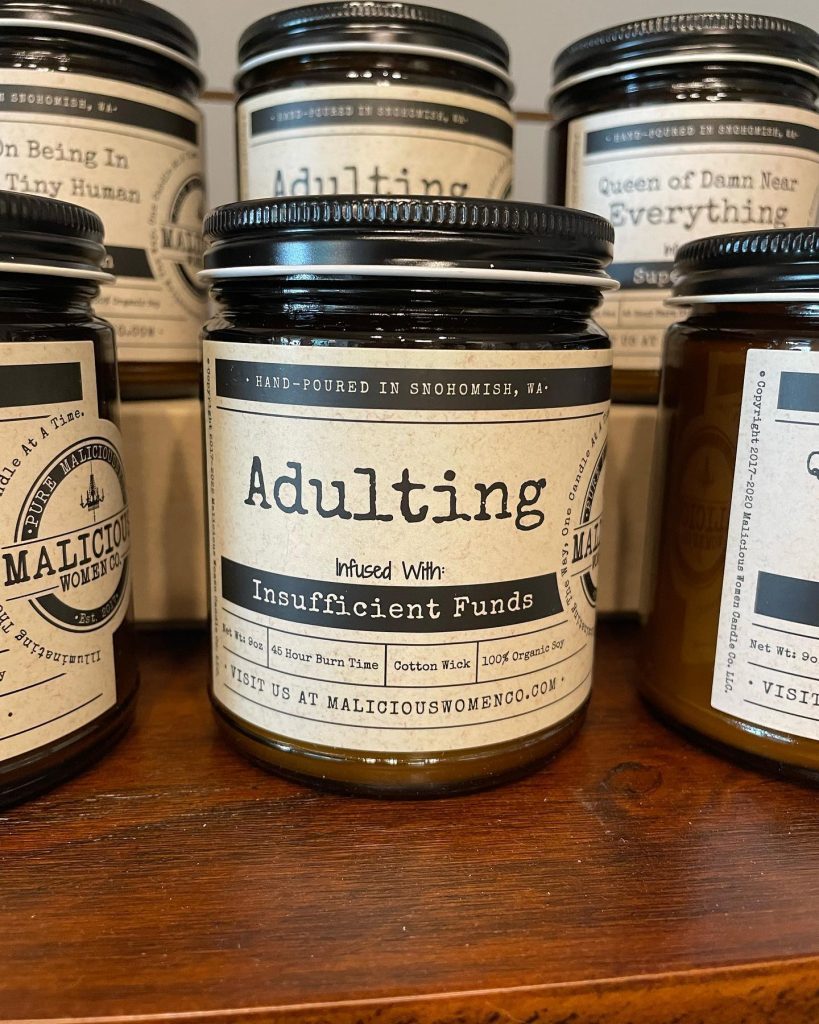 Next door you'll find Breckinridge which offers a wide of great variety items for yourself or a friend. You can't visit Midway without bringing home a few fun finds from Breckenridge. Peruse this shop for gift items as well as clothing, hats and other apparel.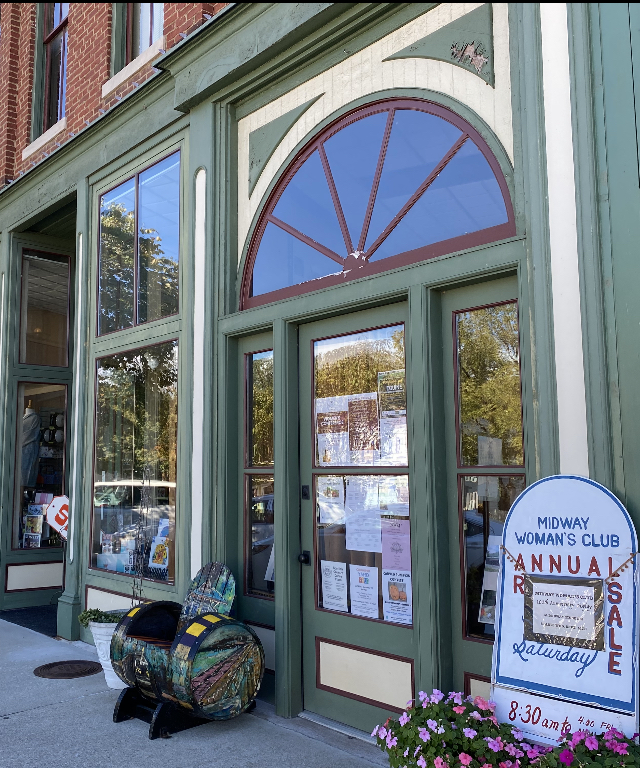 DINNER AND DRINKS
Meet me in Midway to wrap up a wonderful day at Gibson's restaurant. Their large paned windows cast a soft glow over their dining room with beautiful artwork lining the exposed brick walls. On a pleasant evening opt to sit outside at a cozy table with umbrella under bistro lights while listening to live music.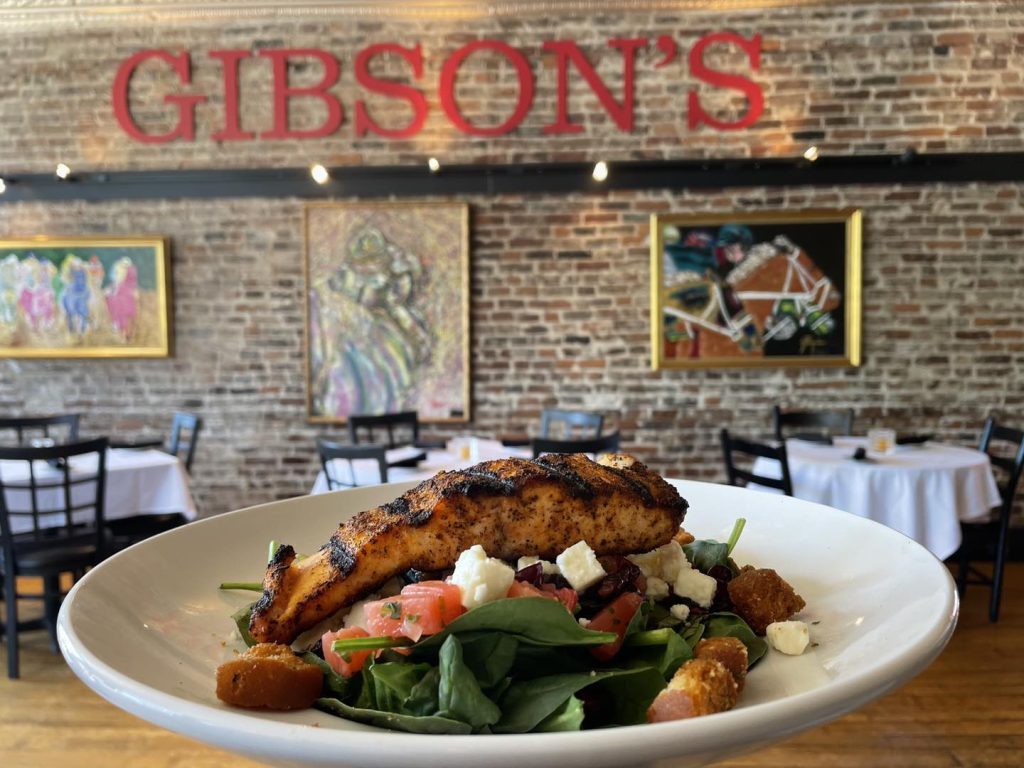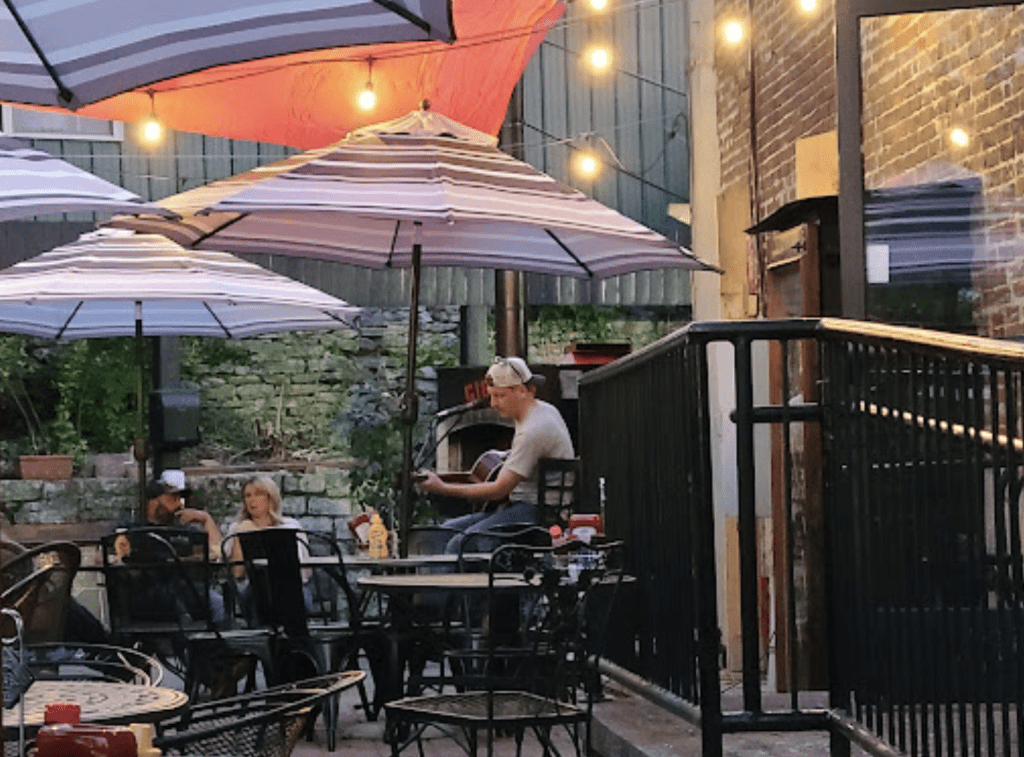 I started off with the Wedge Salad served with tomatoes, bacon, candied walnuts, feta and finished with champagne vinaigrette. They offer some amazing seafood options, I must say. Sample their mouth-watering scallops! They carry a terrific selection of Kentucky bourbons as well.
Meet me in Midway! Set aside a full day for a leisurely stroll through this railroad town. Discover more in Part 2 of my blogs, Midway is My Kind of Town, covering this captivating little destination.  Consider spending your holidays in Midway where Santa arrives by train!
To Midway From:
Lexington- 14 miles
Louisville- 63 miles
Georgetown- 10 miles
Elizabethtown- 81 miles
Covington- 84 miles
Harrodsburg- 34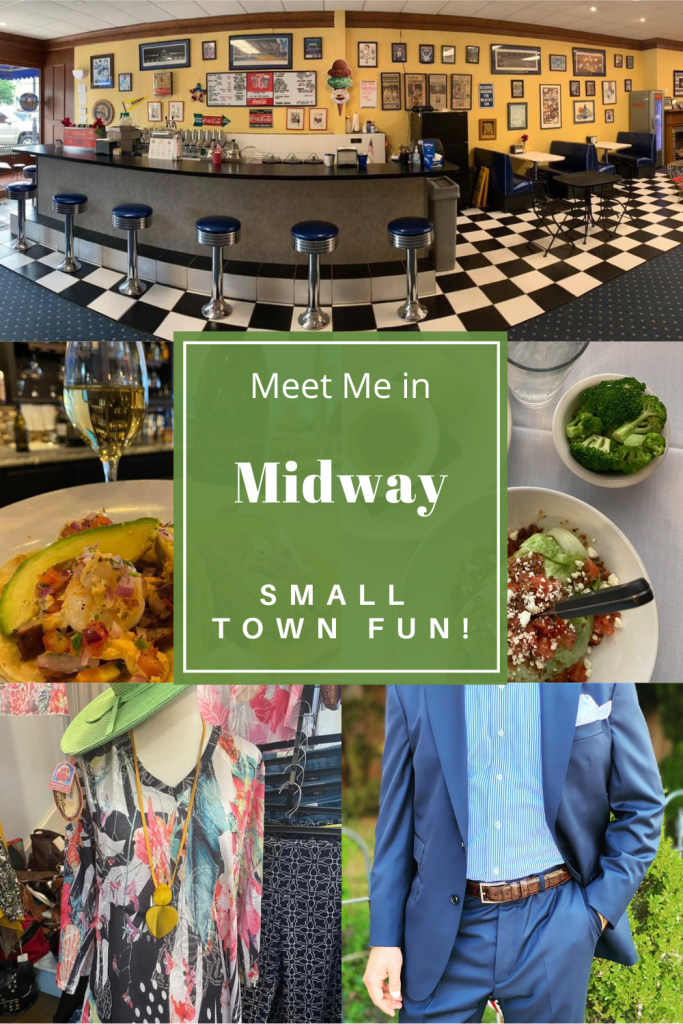 Meet me in Midway! All roads lead to Midway, Kentucky, at least the scenic ones do! Drive Old Frankfort Pike alongside peaceful farmlands, rolling hills, and bluegrass horse pastures to arrive at the most charming destination you could imagine. Situated "mid-way" between Lexington and Frankfort, Midway was founded as a railroad town. In fact, trains…