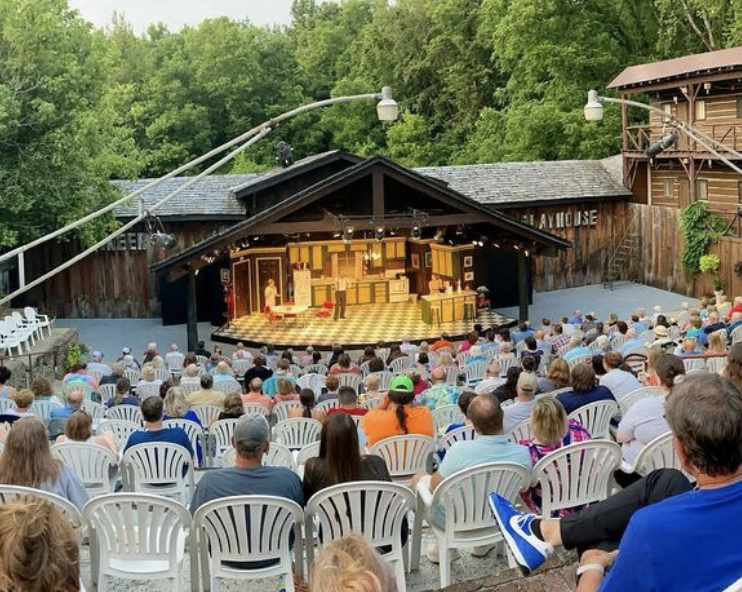 Danville – Town of Arts and History
by Marie

Posted on

January 11, 2023
Danville is recognized as the "Birthplace of the Bluegrass" because the first constitutional convention in the west was held at Constitution Square in 1792. It was here that Kentucky's first constitution was signed! You will also find Danville a town of arts, history and entertainment.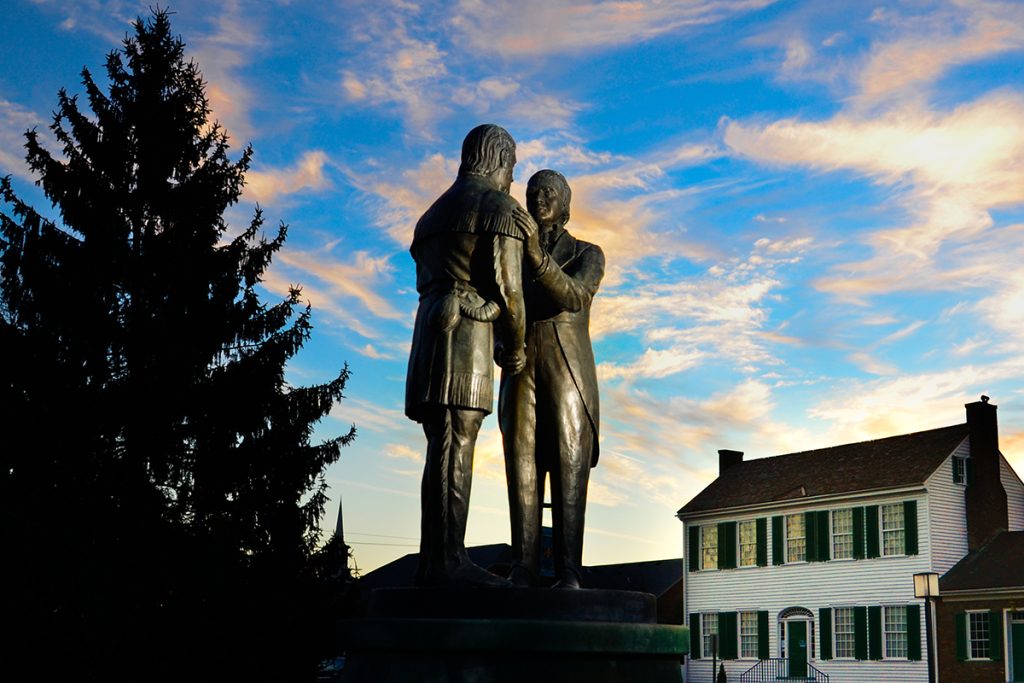 If you are a history buff, Danville is an excellent destination. This attractive enclave is also known as "The City of Firsts". Danville was home to Kentucky's first courthouse (1785) and the first U.S. post office west of the Alleghenies (1792). Did you know that Danville was the first capital of Kentucky (1785)? In 1809, Danville's own Dr. Ephraim McDowell became the first physician in the world to successfully remove an ovarian tumor.
These days you'll find Danville a great place to visit for their top rate food scene and stops on the bourbon trail, as well as their remarkable offerings in arts, entertainment and culture. There is plenty to do for kids making Danville a great family vacation spot.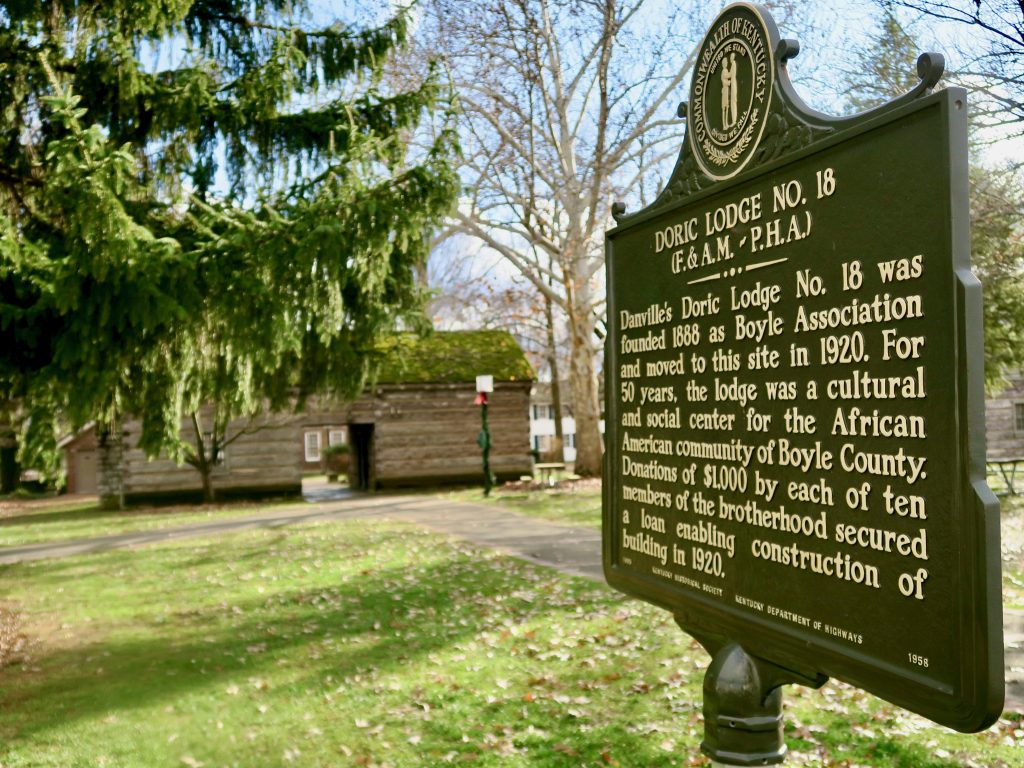 DRINK AND DINE IN DANVILLE, KENTUCKY
Brunch, lunch or dinner are not to be missed at Copper and Oak. This exceptional, fine dining restaurant opened its doors in a beautifully renovated, historic pool hall. Lined with original brick interior, the feel of the full, rich wood bar and hammered copper, high top tables embody a sense of warm hospitality.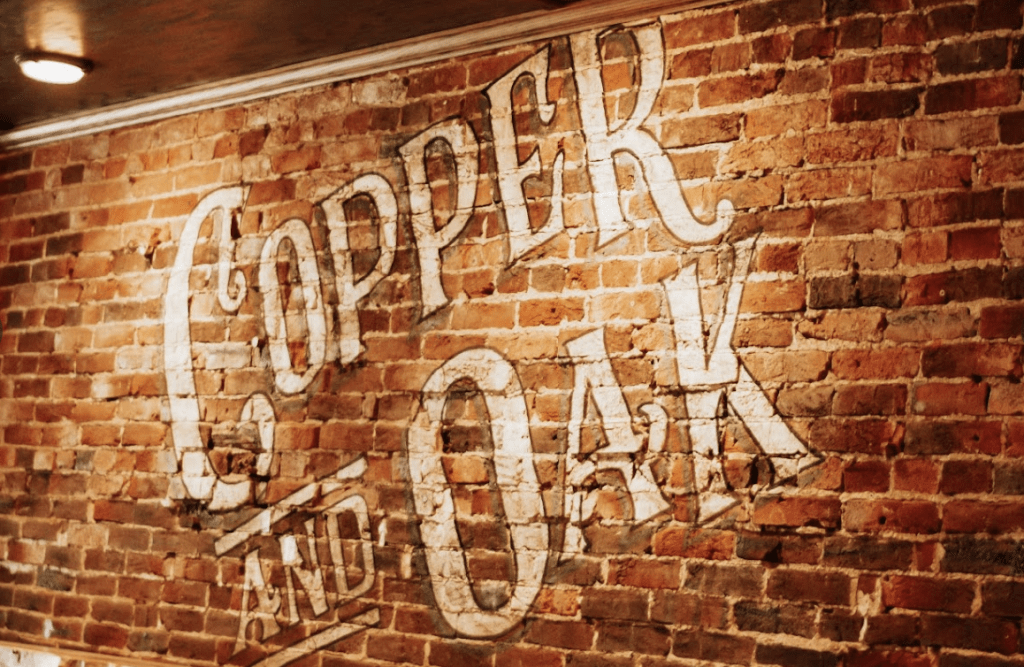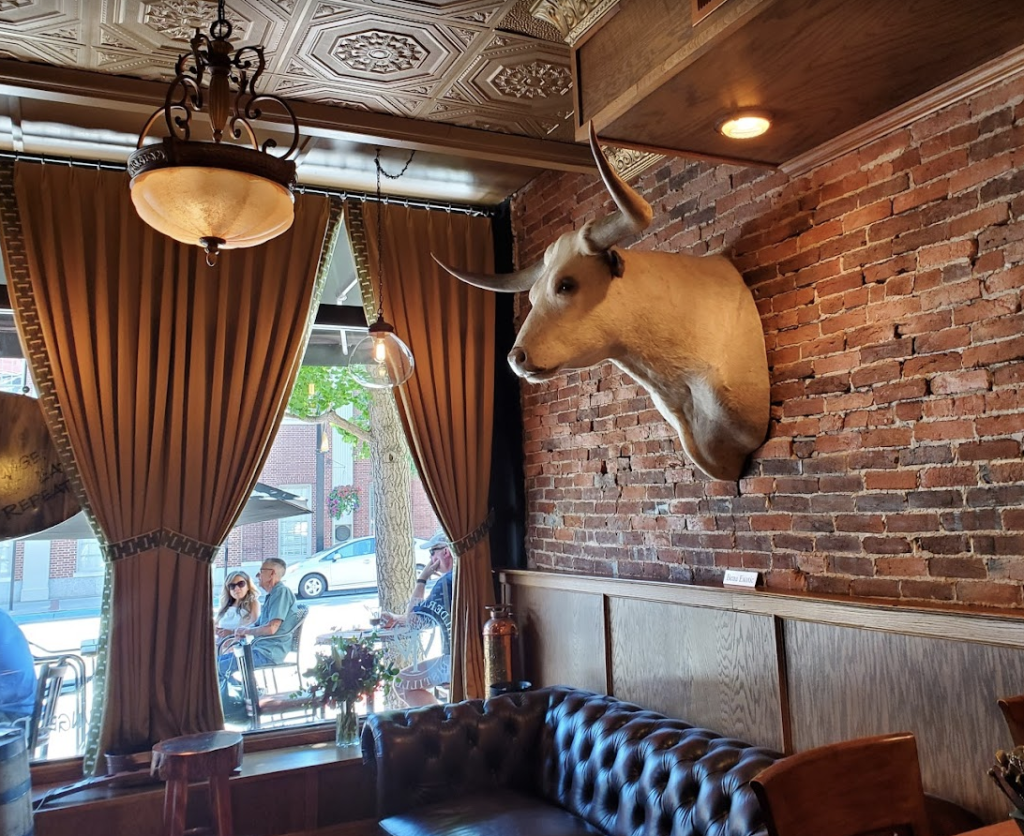 Photos courtesy of Copper and Oak
Our eyes must have been bigger than our stomachs when we started with the fried, imported provolone, the perfect vehicle for a long cheese pull. Large gulf shrimp served over cheese grits, topped with creole sauce, pepper and onion made my decision pretty easy. My burger-lovin' husband praised the Bacon Jam Burger with white cheddar, pickled onions and garlic aioli. The crispy side of sweet potato fries was tantalizing … I may have sneaked just a few.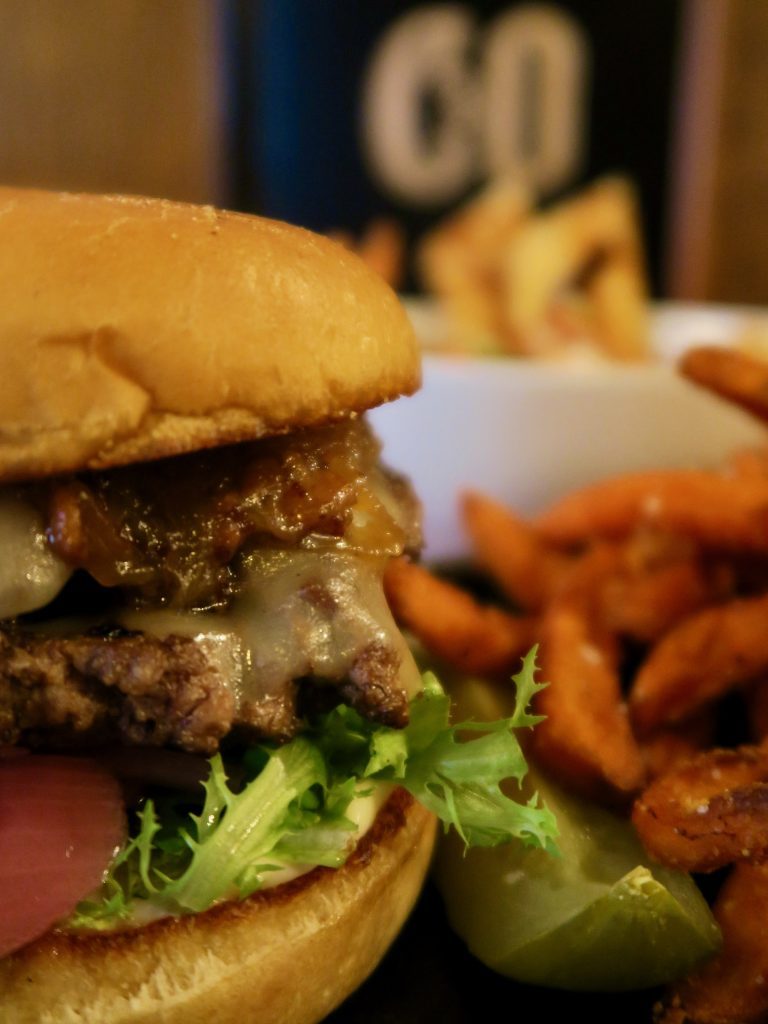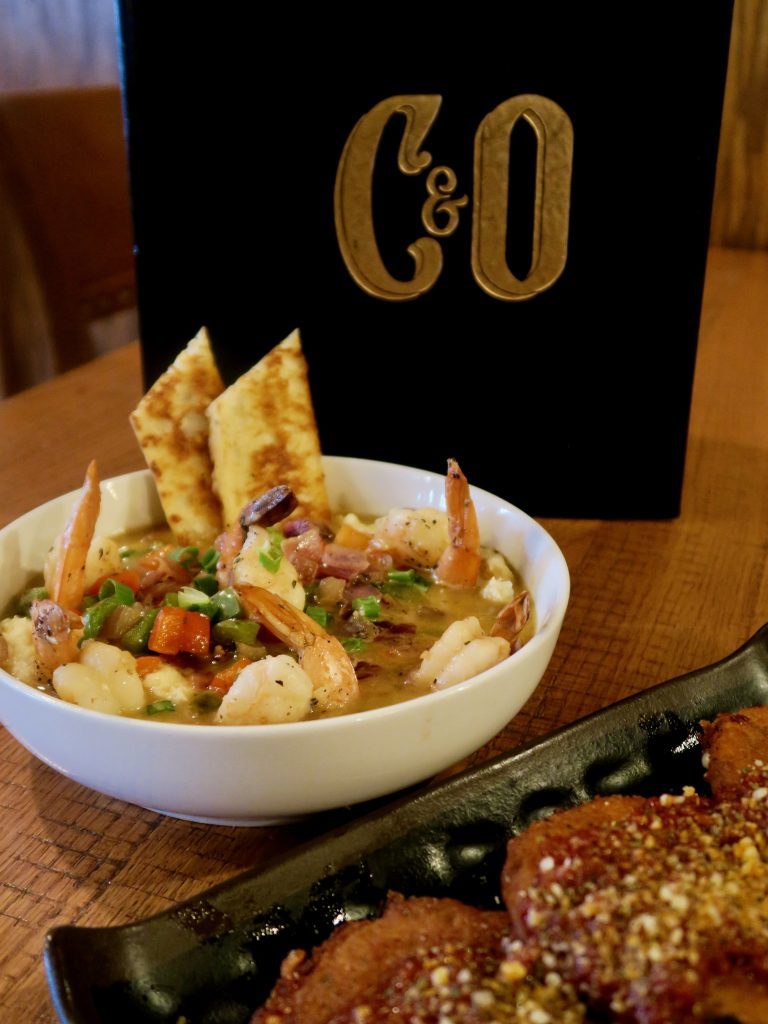 The pièce de résistance at Copper and Oak are the cocktails. The Smoked Old Fashioned comes with a presentation. They will craft this drink at your table so you can fully experience the fire and smoke that infuses your mixture. As they remove the glass topper and the cloud drifts away, prepare yourself for a real treat! Glance through the specialty drink menu and choose your preferred cocktail or peruse the extensive bourbon selection.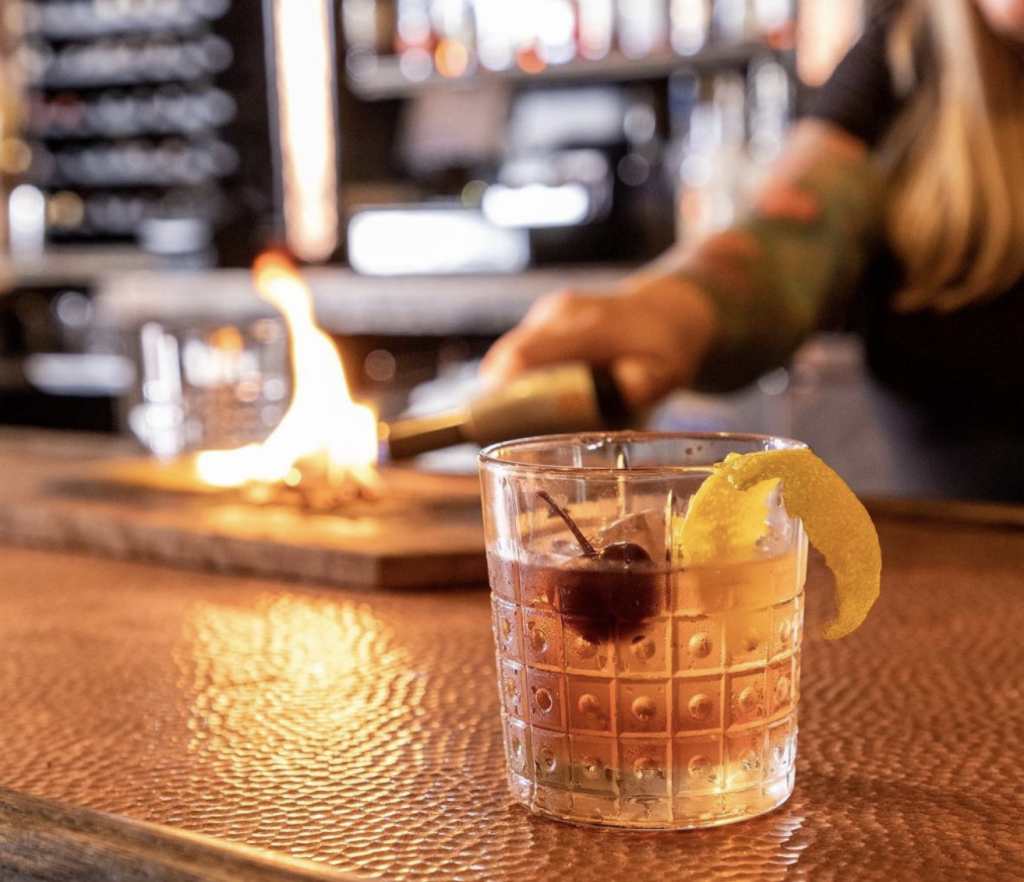 Copper and Oak is very popular and soon you'll know the reason. I recommend making reservations for brunch and dinner.
Danville boasts an exceptional coffee house, the Dry Stack. They brew wonderfully delicious, coffee concoctions with their in-house, roasted beans. Coffee roaster extraordinaire and owner Aaron Ranson, has been toasting beans for over eight years and decided to open a coffee house in 2021.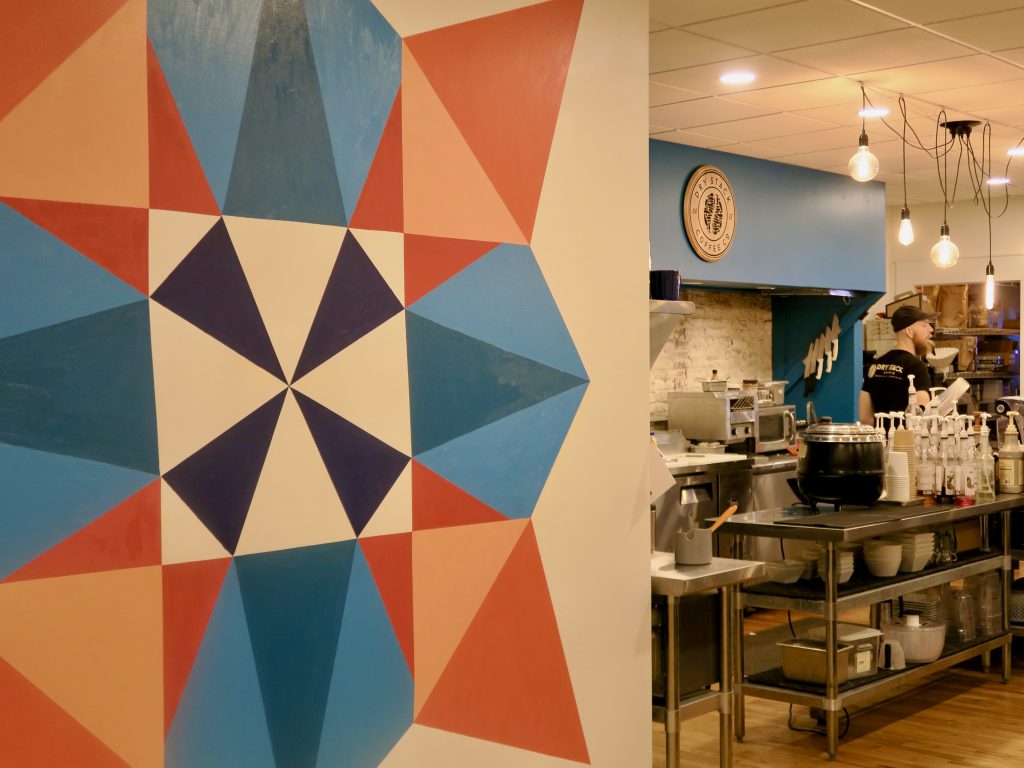 It was clear when I received my order that their attention to detail and quality is paramount. Every menu item is house-made, save the bread for sandwiches. Try their renowned chicken salad or pimento cheese. Flaky sweet and savory pastries abound, which pair nicely with your coffee of choice. My selection of iced chocolate raspberry java well exceeded my expectations. Unlike most chilled brews, the ice was finely blended and smooth. Truly amazing!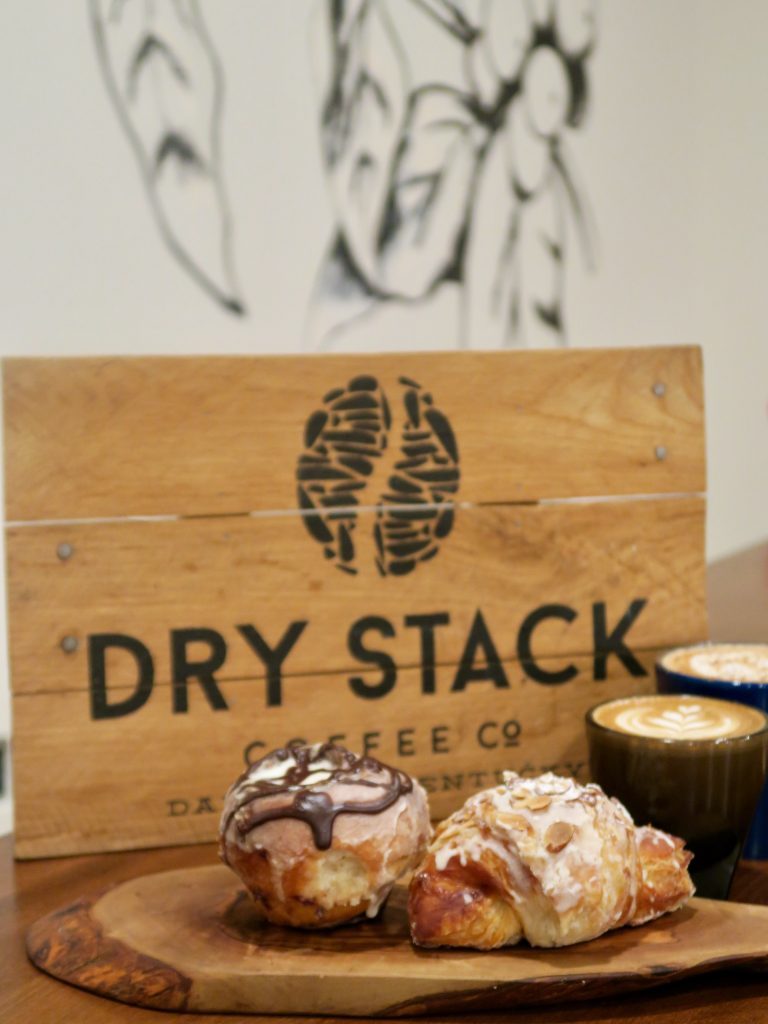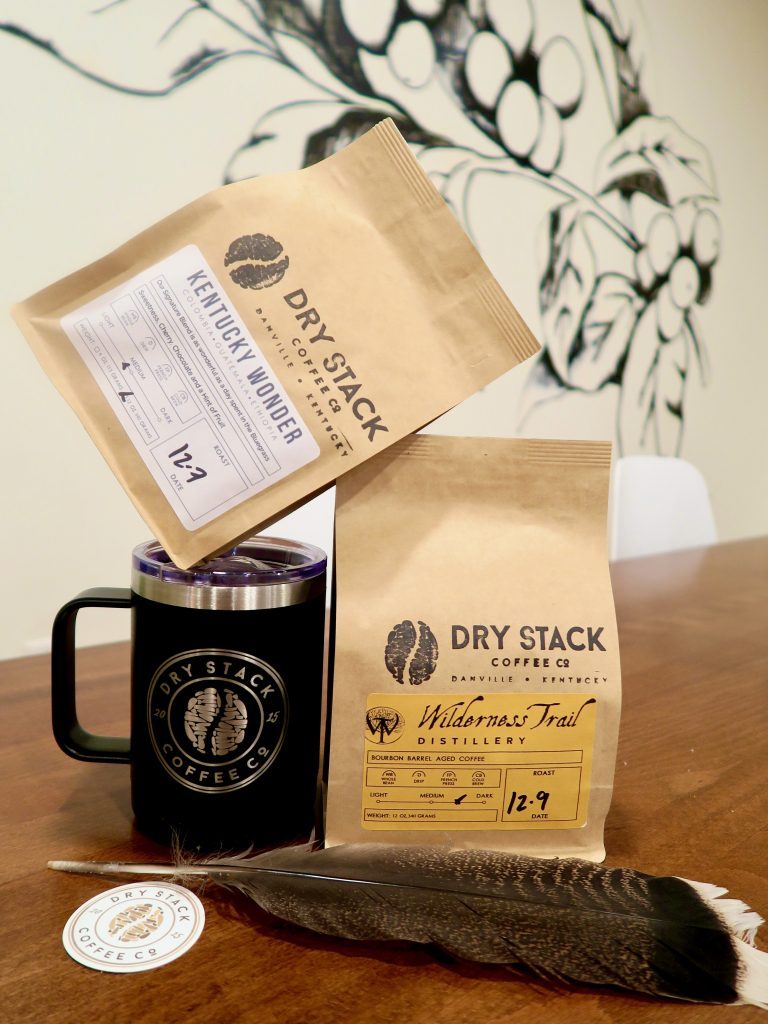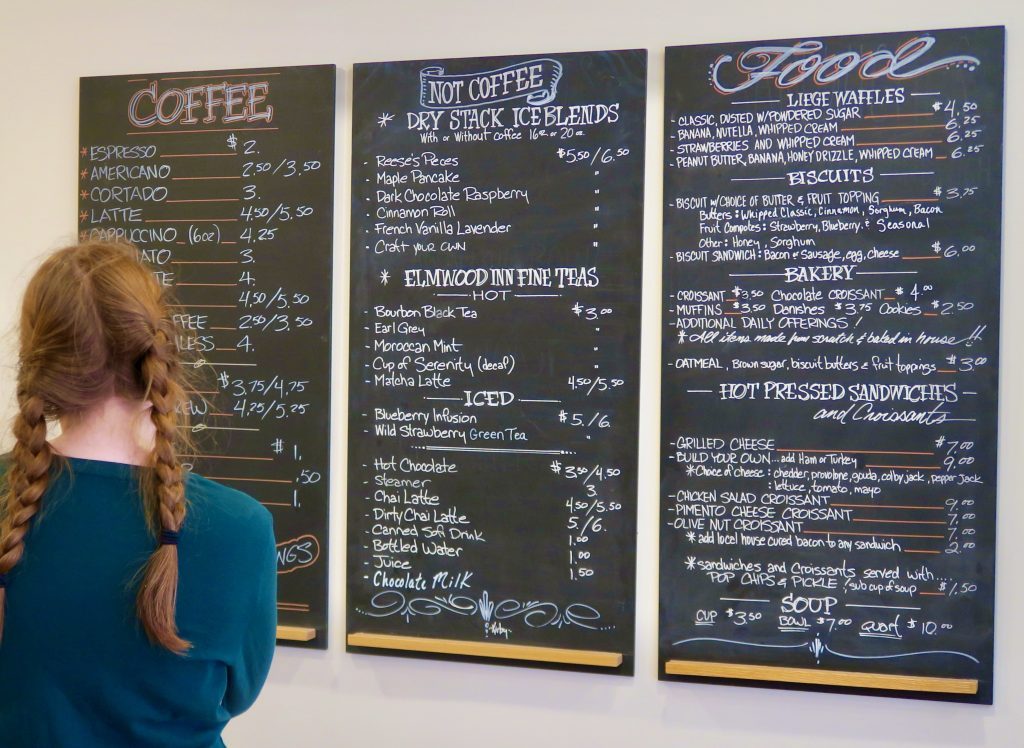 Dry Stack Coffee sources as many of their ingredients locally as possible at the Boyle County Farmer's Market. From fresh chicken and veggies to eggs, all are obtained nearby in support of a gracious farmer.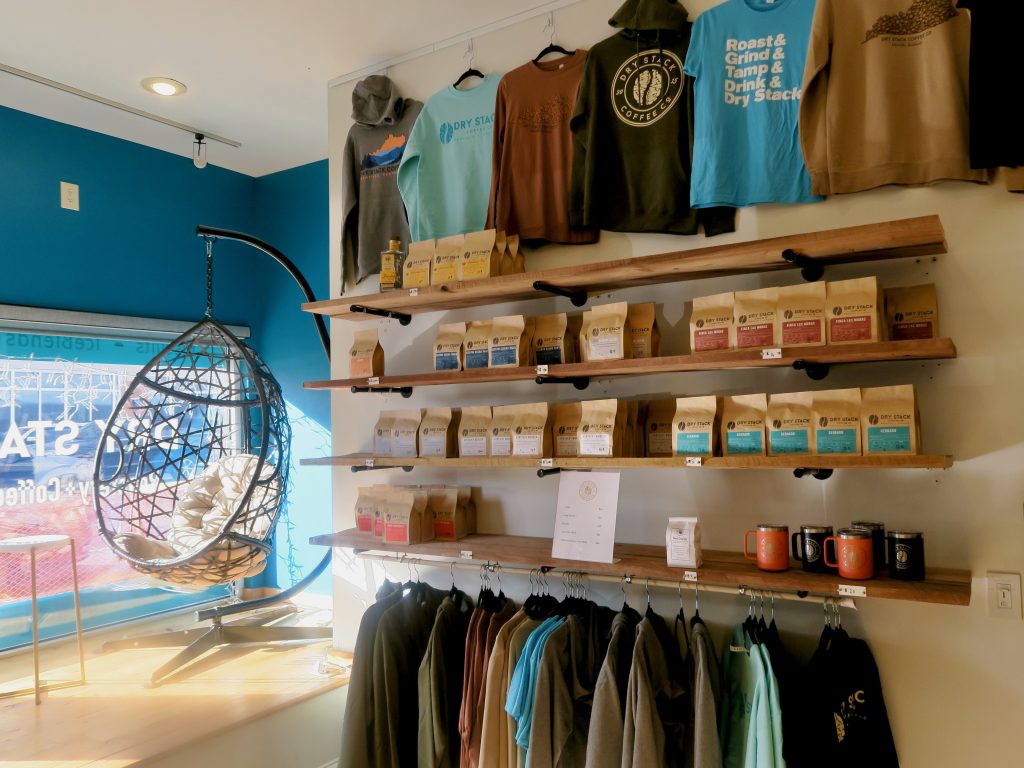 Take some time to relax as Aaron has transformed the interior into a comfortable living room. Kids and adults alike enjoy lounging in the hanging bamboo chairs in the window, surveying passersby. Dry Stack shares space with the community to be used for group meetings during off-hours.
STAY IN DANVILLE, KENTUCKY
Danville has so much to offer that you can easily spend a weekend. If you are traveling with a few people, be sure to book Residence on Main. This gorgeous location dwells right above Dry Stack Coffee and is the most luxurious, rental residence downtown. The newly renovated 100-year-old building was designed to maintain its charm and character while providing all of the luxuries guests could desire. One of my favorite rooms is the kitchen with historic, exposed brick, beautiful, stainless steel oven vent and appliances, farm sink, wooden beams and center island with plenty of seating.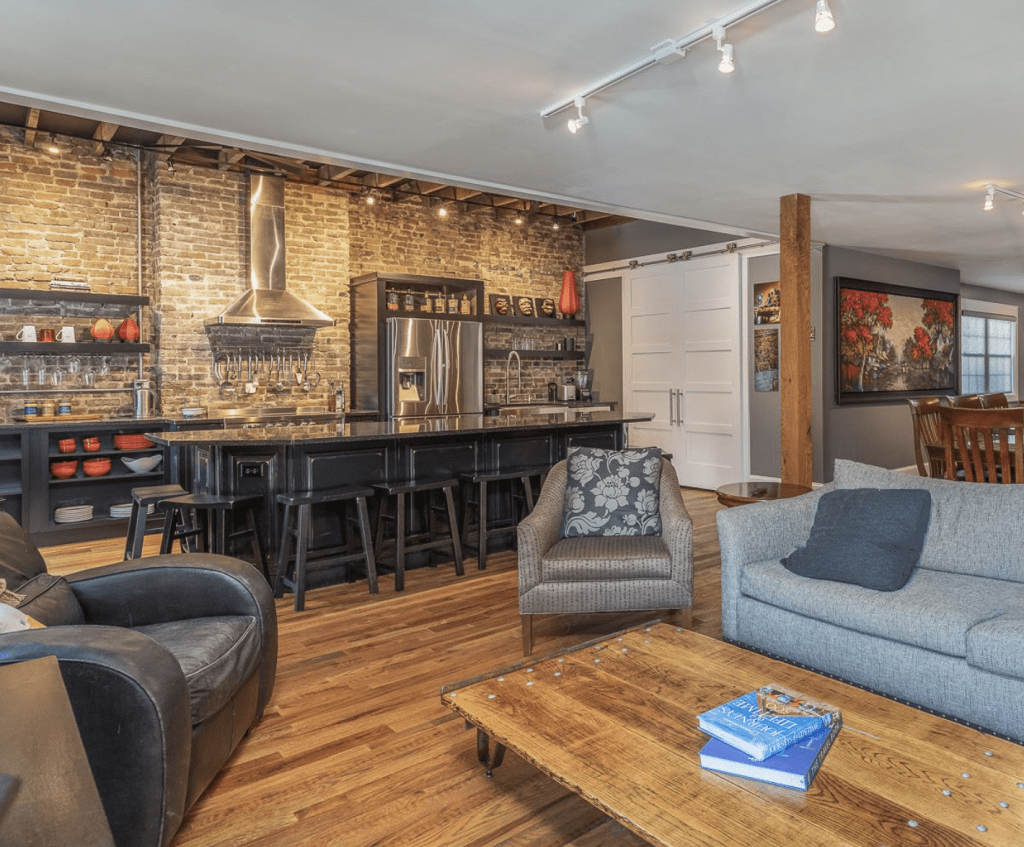 Everything you might want or need is available, including full kitchen appliances, cookware and utensils, washer, dryer, smart TV, etc.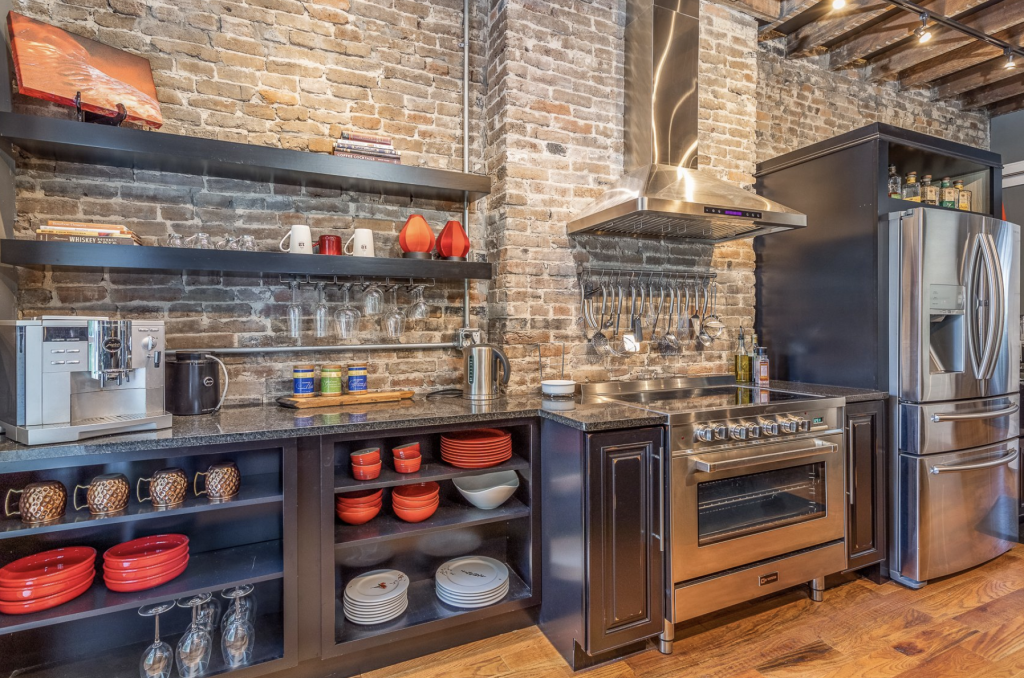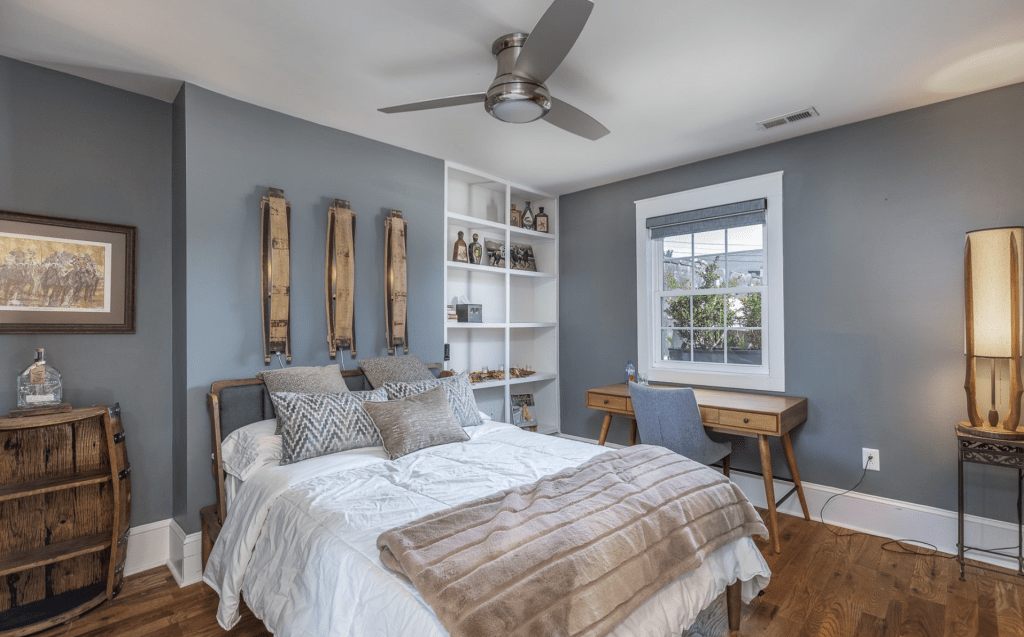 The interior plan is open, inviting opportunities to forge memories with happy housemates. The dining room is spacious while three bedrooms come equipped with full baths. And man, the balcony overlooking the town is a straight up knockout! Consider Residence on Main for short- or longer-term rental.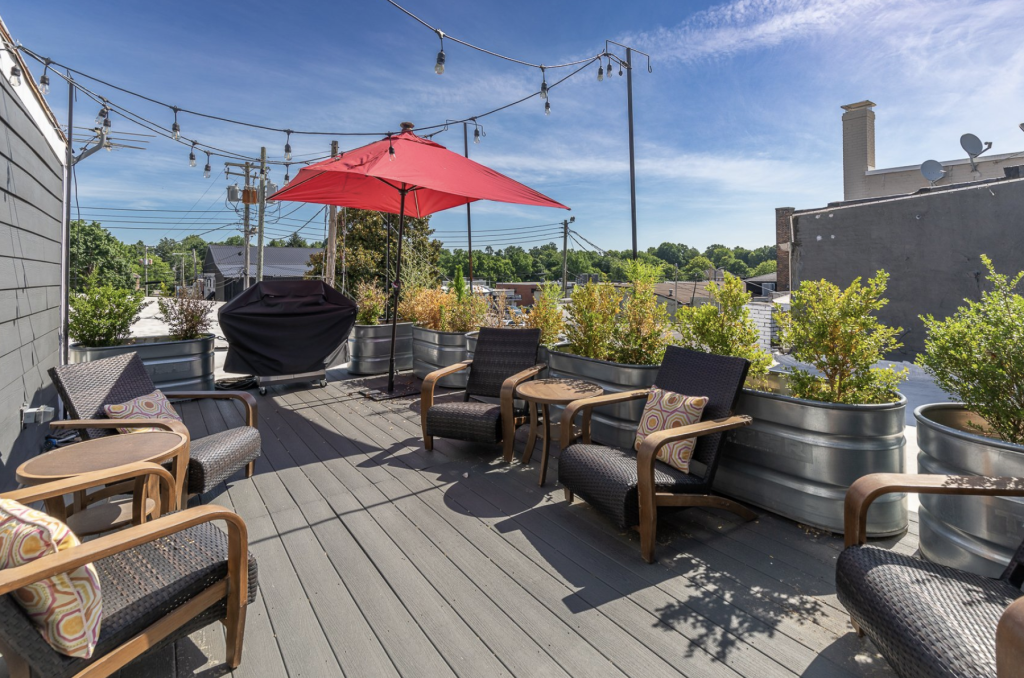 FOR THE KIDDOS IN DANVILLE, KENTUCKY
Owner Kate Synder thought to herself, "What does Danville need?" She listened to the community and the answer came in the form of an independent bookstore. The town enjoys an active reading culture and a lovely library. The bookstore serves as an extension of that lifestyle, providing patrons choice literature.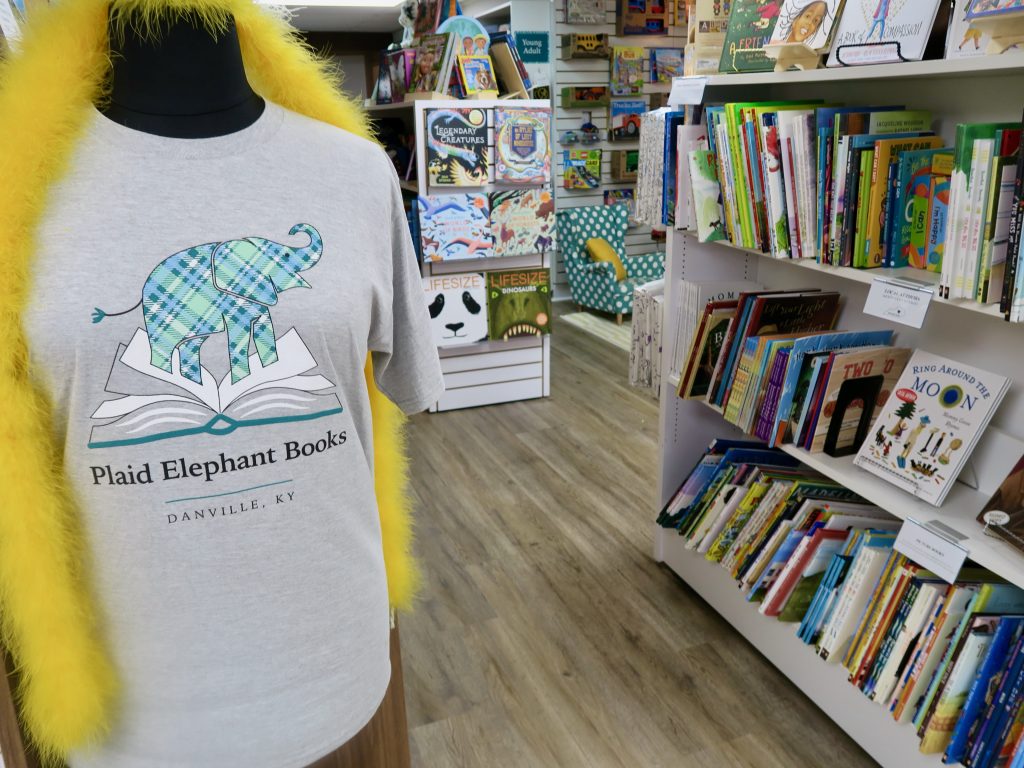 Plaid Elephant Books has shelves filled with colorful and creative books, kits, toys and games for babies to teens. I was smitten with the cozy corners for exploring pages, where the imagination could roam. When I dropped in, a local teacher had gifted her students with a certificate which allowed them to pick any book they liked. Kate has lovingly conceived a wonderful third space for children and families aside from home and school, that is safe and welcoming.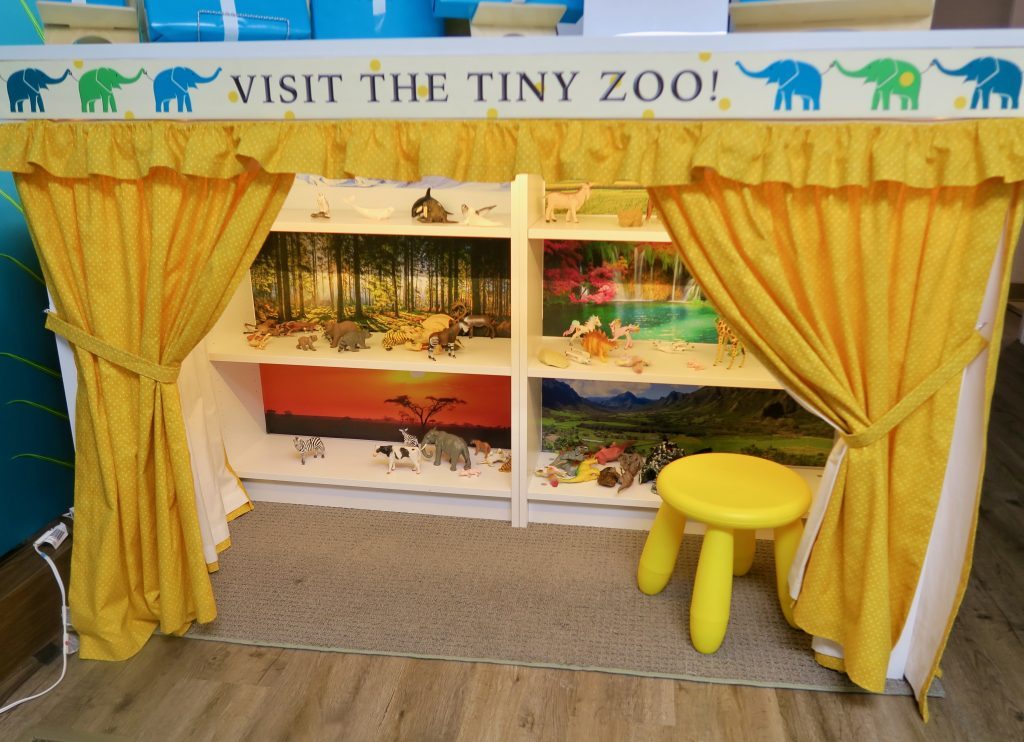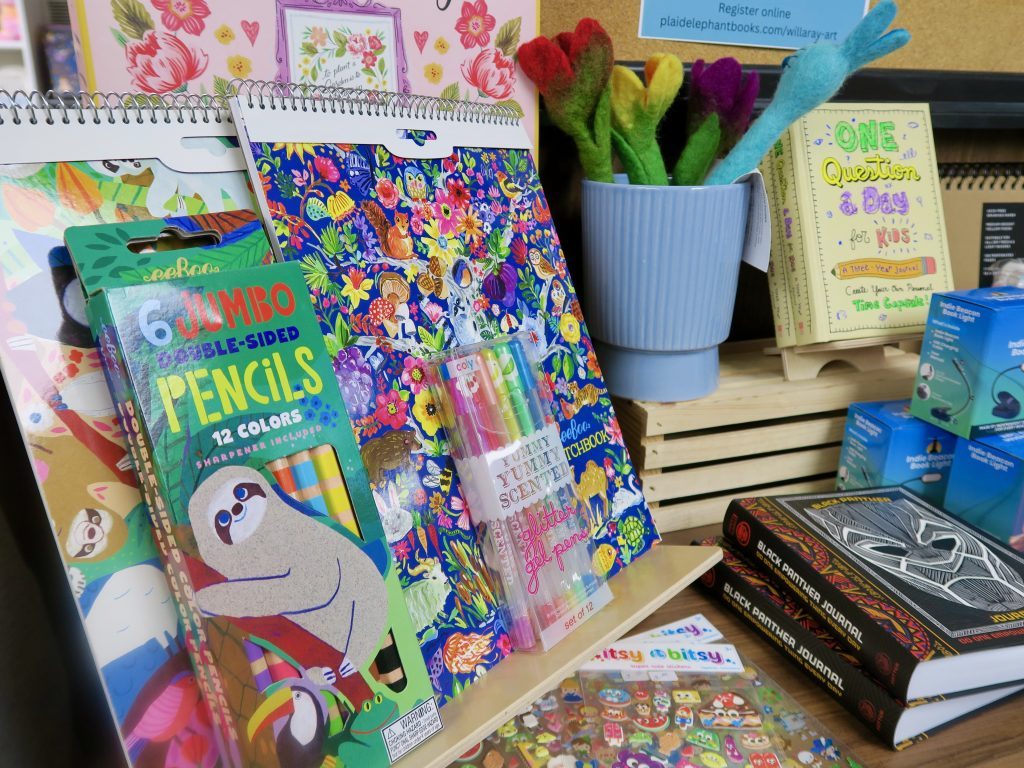 Follow Plaid Elephant Books to catch one of their many playful events, including story and author times or a craft class in back. Mark your calendar for February 11th when Danville native Frank X Walker will be discussing and signing his new book.
ARTS AND CULTURE IN IN DANVILLE, KENTUCKY
While visiting Danville in the summer, you'll be drawn to the Pioneer Playhouse – Theater Under the Stars. For captivating entertainment visit Kentucky's oldest outdoor theater, one of the longest, continuously operated summer stock theaters in the United States. This family owned and run enterprise began over seven decades ago in 1950 by Danville native Col. Eben C. Henson. The acting bug bit Eben early on. After serving in the war, he studied theater in New York with hopes of appearing on Broadway. However, his father fell ill and Eben returned to care for him. He later decided that if he couldn't be on Broadway he would bring Broadway to Kentucky. And so he did. Over the years the cast has included many up and coming actors like Lee Majors and John Travolta.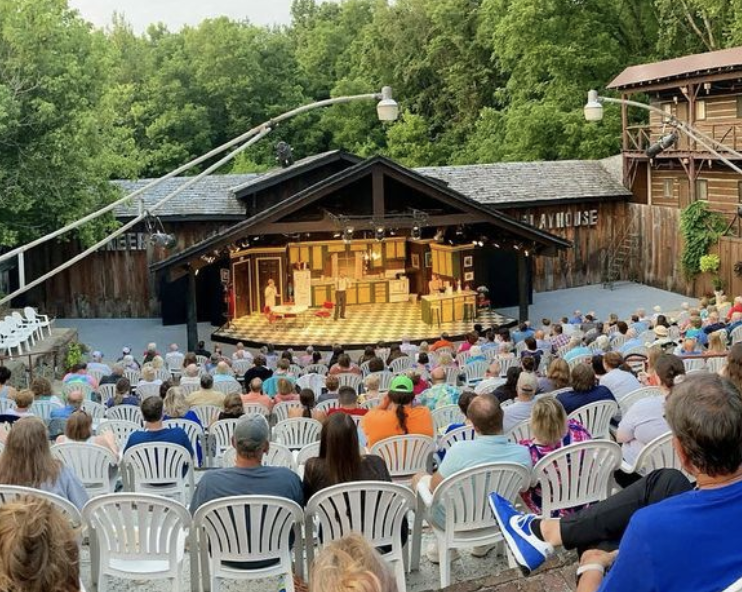 Currently the theater is run by Eben's daughter, Heather and son, Robby together with their 92-year-old mother, Charlotte. Opt for a scrumptious, home-cooked dinner prior to the feature and Charlotte will charm you with rousing stories and music in the courtyard.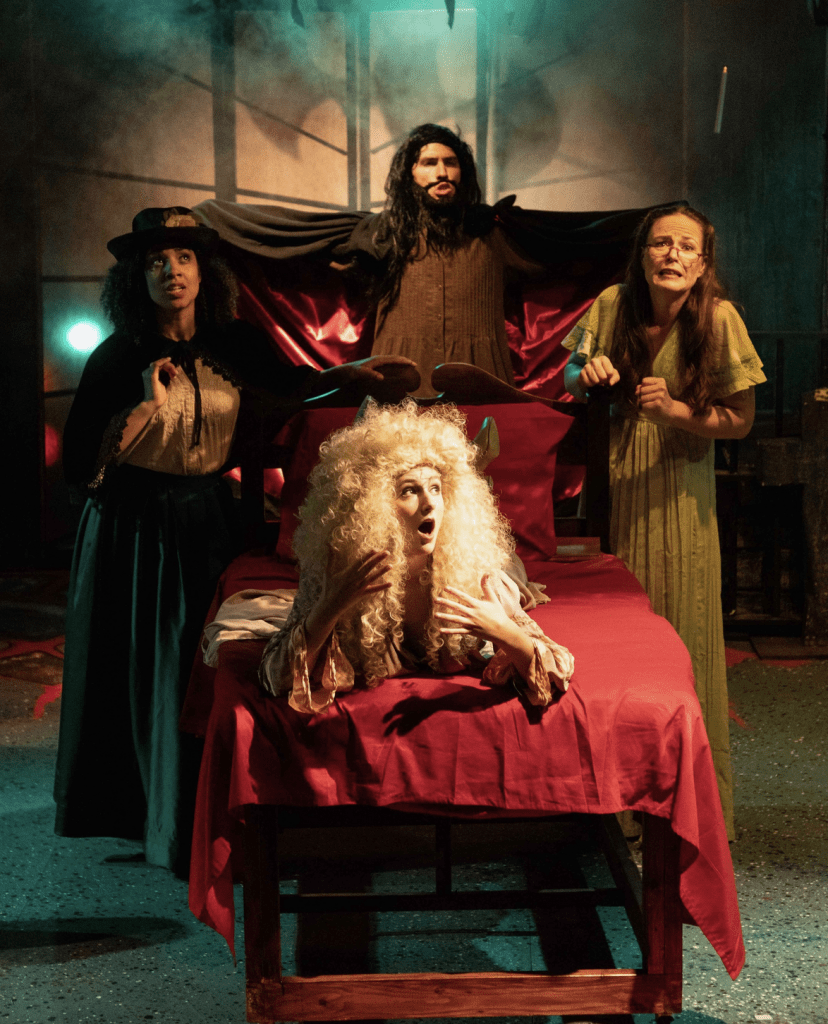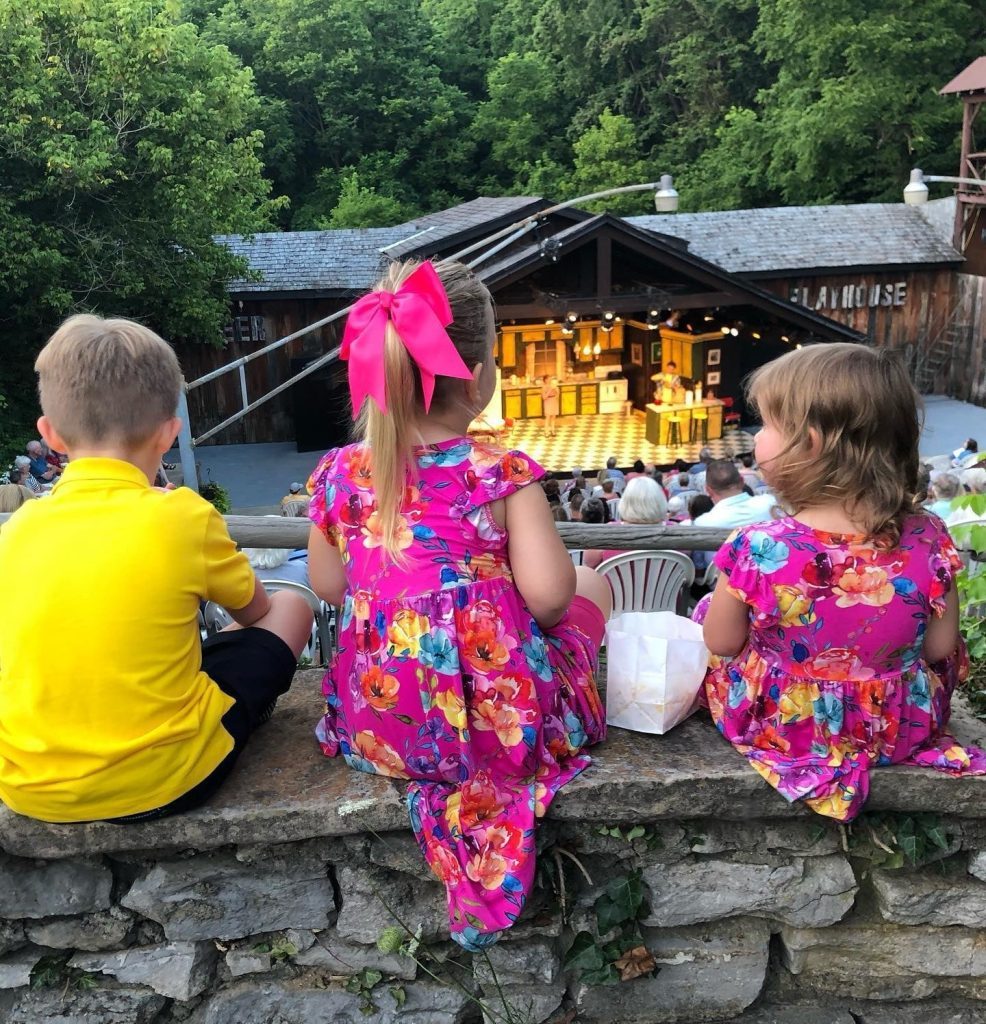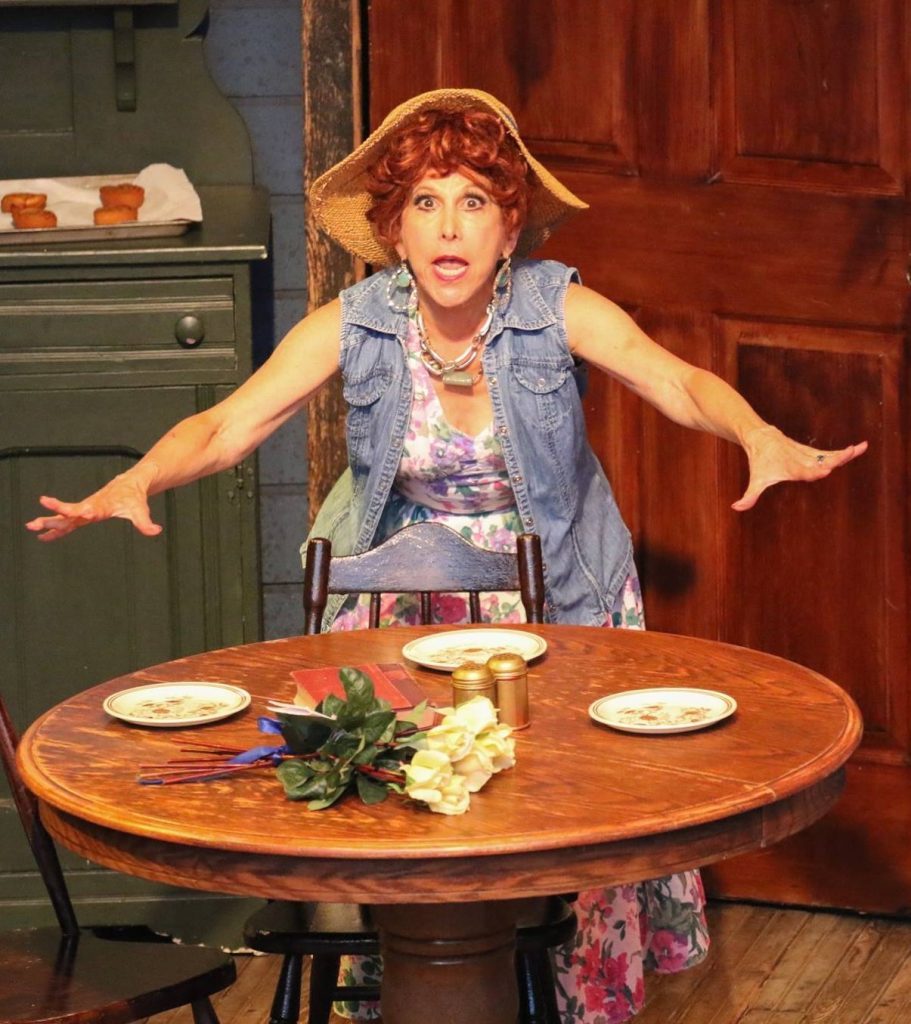 The Pioneer Playhouse features three shows per season which change every three weeks. They are open Tuesday through Saturday, running June until August. The Pioneer Playhouse makes Danville a great town for arts, history and entertainment.
Interested in more classical leisure? I suggest Danville's fascinating Bluegrass Center for the Arts. Their mission is to connect people to art, culture and creativity. This undertaking is amply fulfilled by rotating exhibits, art education for children and adults and regional outreach programs with a wide range of community partners. The curators value and celebrate the diversity of the region.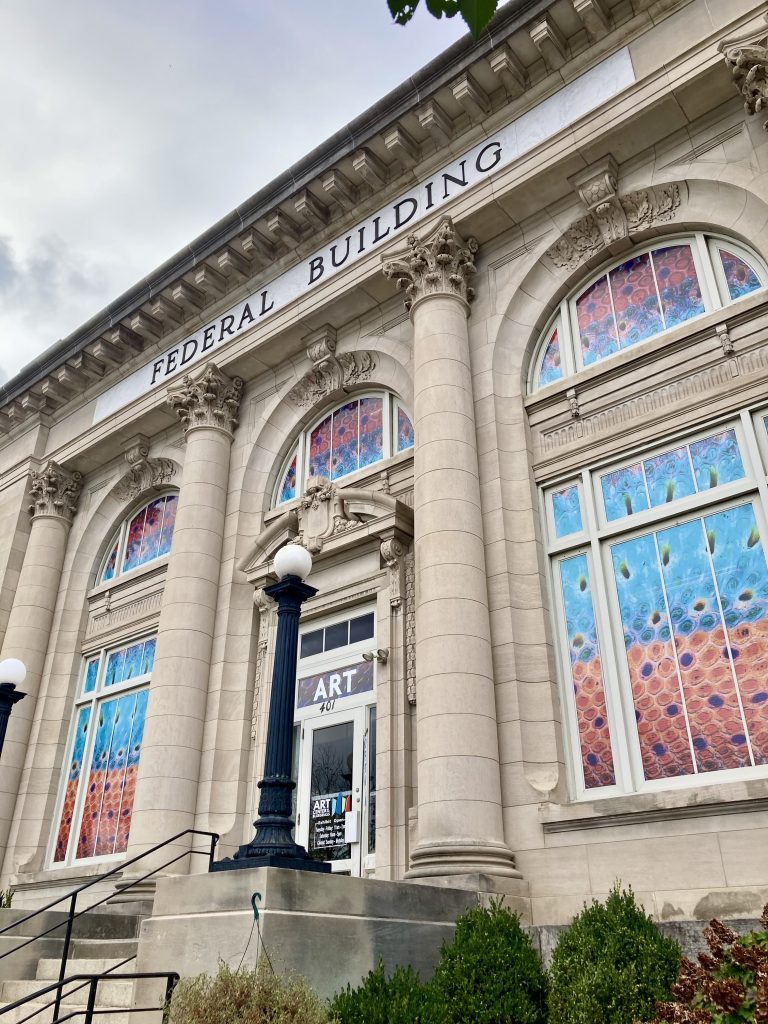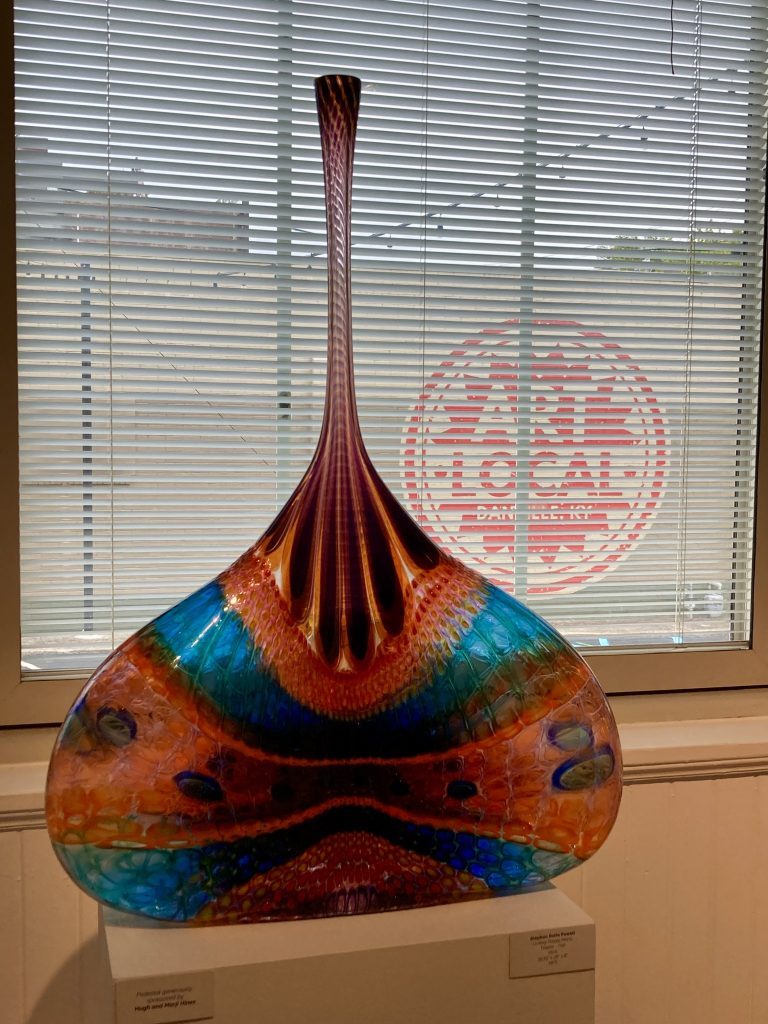 During my visit, the spectacular glass works of Stephen Rolfe Powell were on display. To use the art center's words, "The first view of the exhibit is breathtaking – radiant colors, cascading patterns and pools of glowing light beckon visitors into the Grand Hall of Art Center of the Bluegrass."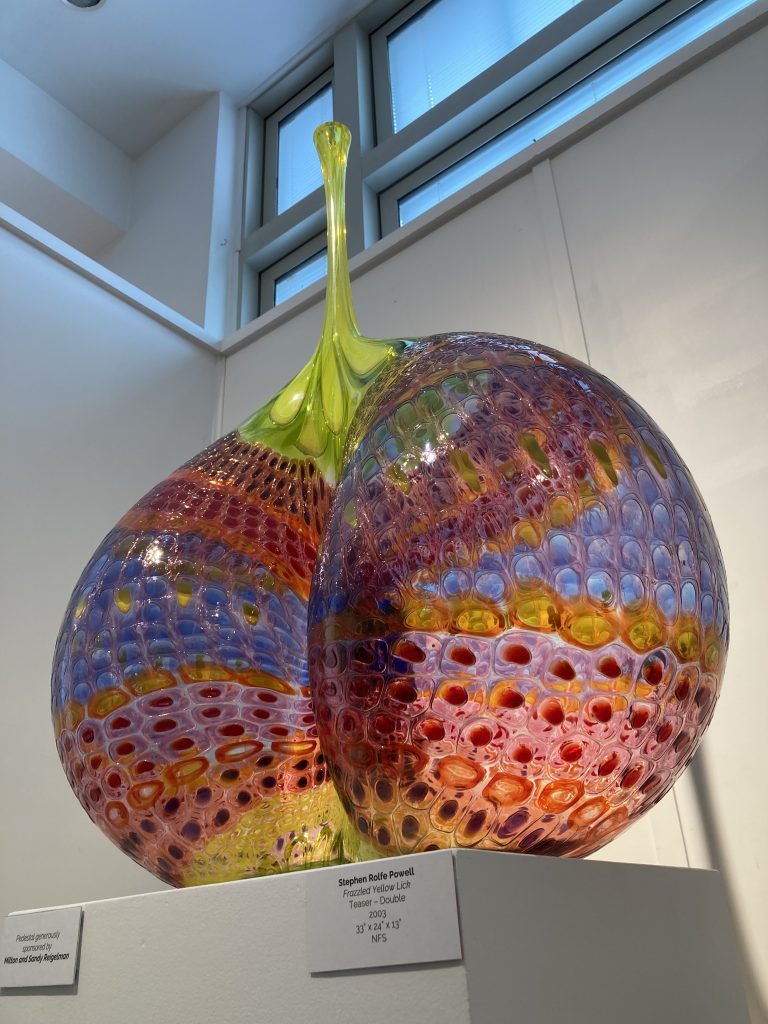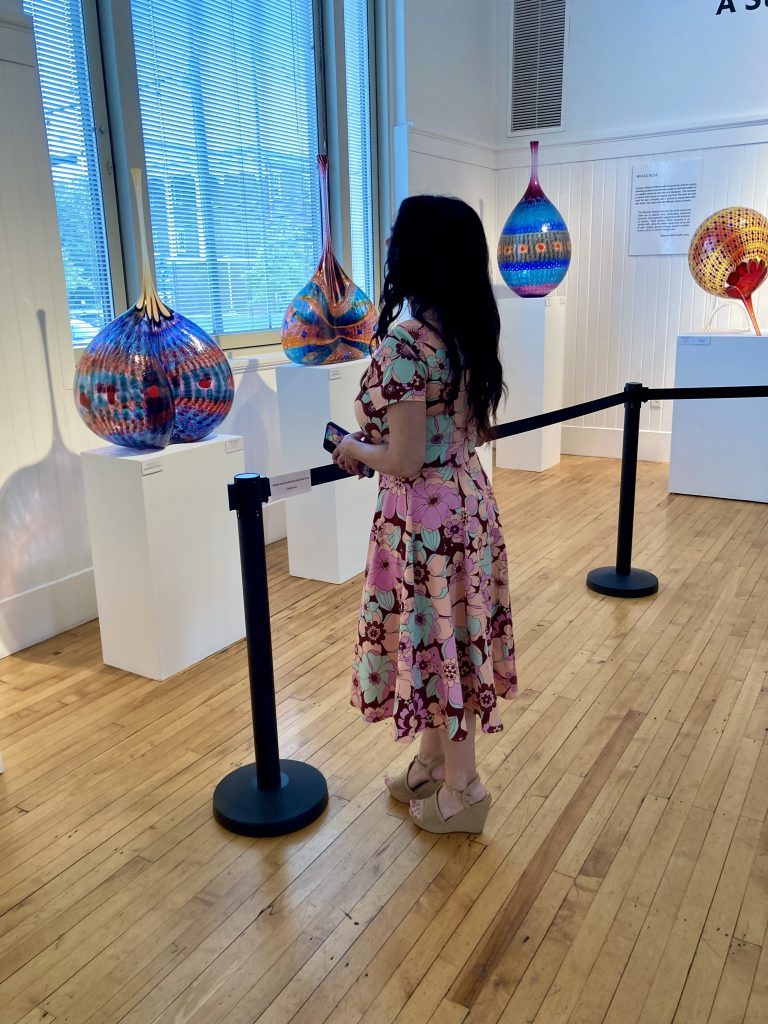 Review their schedule of events, programs and exhibits to plan your trip.
Folks, bring your family and friends to Danville, Kentucky, the town of arts, history and entertainment!
PLAY IN DANVILLE, KENTUCKY
Grab a frothy pint, toss some corn hole or watch the game at Morley's Backyard. This locale is just as the name implies, an ideal place to hang out with friends and family. A former mechanic shop has been morphed into this guest-friendly gathering spot.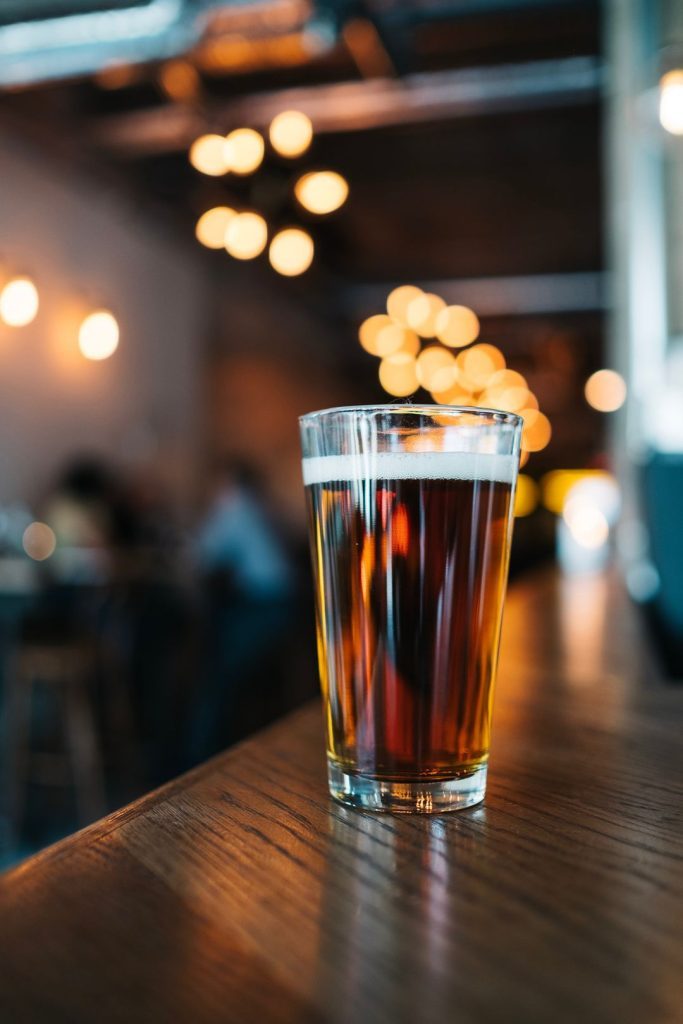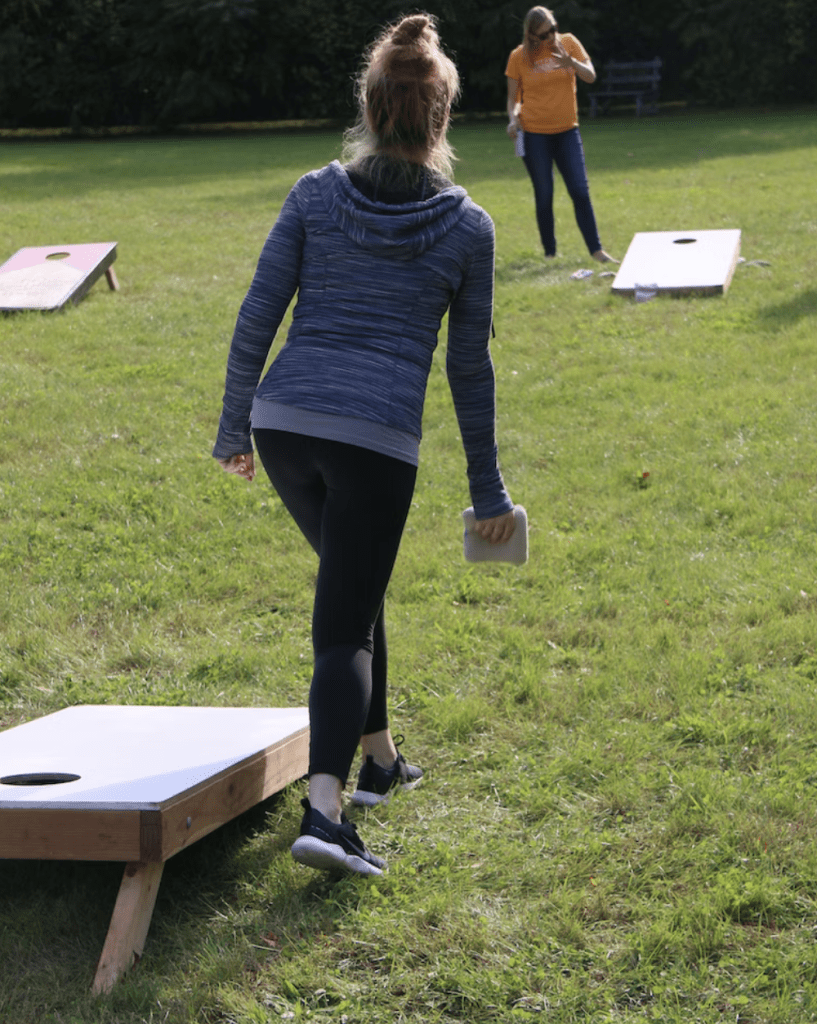 Positioned on over an acre of land, owners Josh and Meredith Will re-imagined the area as a future microbrewery. The 5,000 square foot building has ample room to roam with more green space out back. Josh and Meredith say bring the kids and let them play in our shady backyard! I can imagine parents relaxing at a picnic table and conversing with friends. In the winter Morley's provides their venue to serve as the community farmer's market.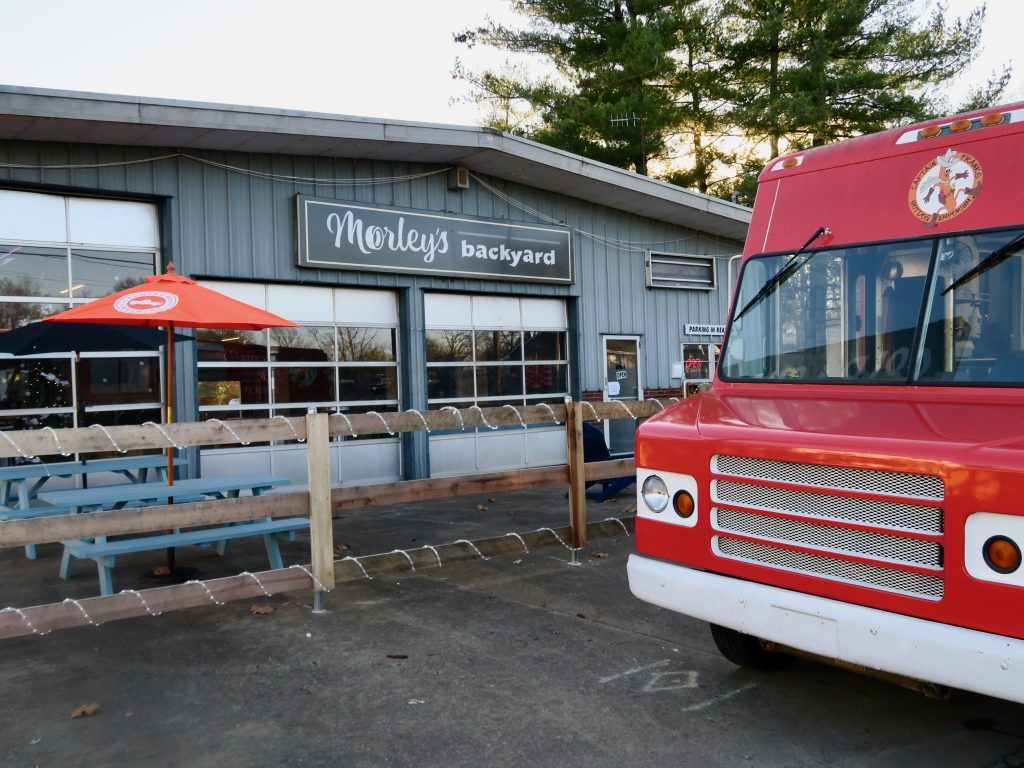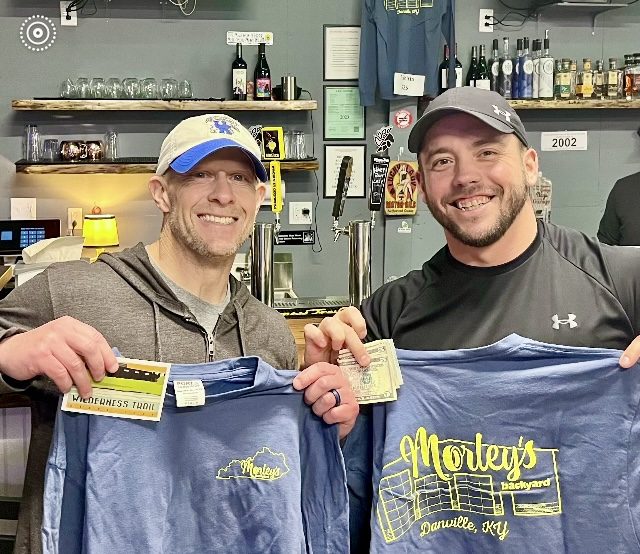 Morley's Backyard offers a full-service bar with emphasis on local beers on tap. Savor a juicy burger, hotdog or taco from a visiting food truck. Make sure to check out their schedule of events. Participate in a corn hole tournament, catch the ballgame, sing along to live music, partake in a tasting event or rent some space for your own celebration.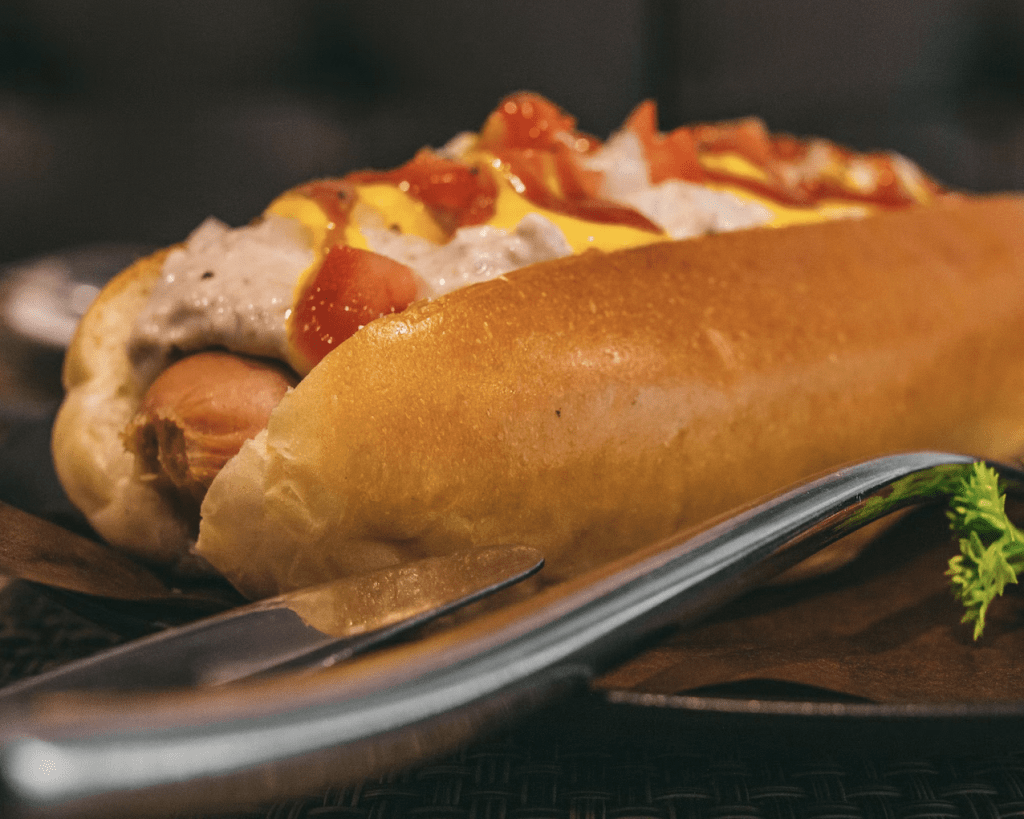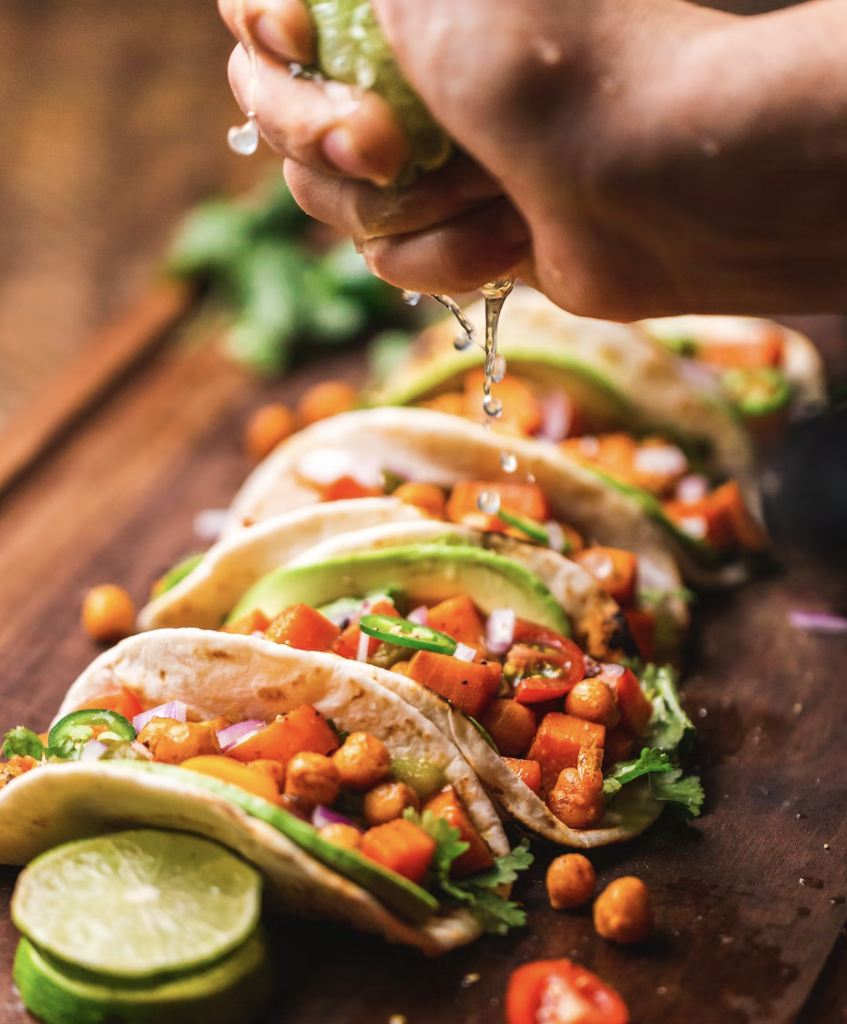 There is so much happening in Danville, Kentucky that I wrote a second part of my blog.
Don't forget that Harrodsburg, Kentucky is within ten miles of Danville and there is much to discover there as well. Read more about Harrodsburg in my blog.
TRAVEL TO DANVILLE, KENTUCKY FROM:
Lexington- 38 miles
Louisville- 83 miles
Georgetown- 50 miles
Elizabethtown- 119 miles
Covington- 84 miles
Harrodsburg- 10 miles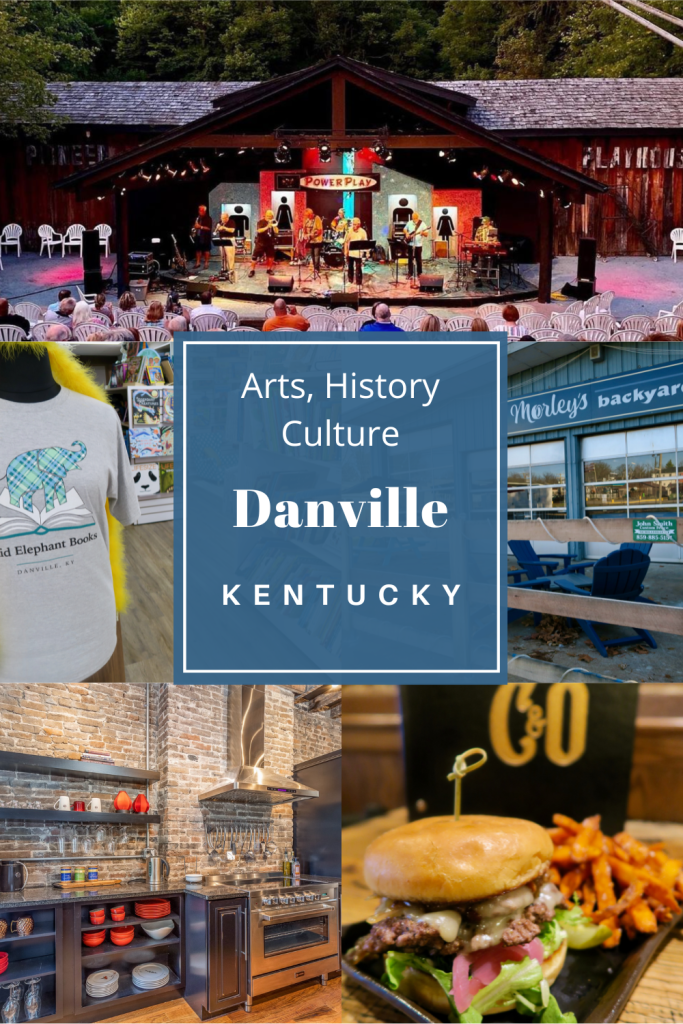 Danville is recognized as the "Birthplace of the Bluegrass" because the first constitutional convention in the west was held at Constitution Square in 1792. It was here that Kentucky's first constitution was signed! You will also find Danville a town of arts, history and entertainment. If you are a history buff, Danville is an excellent…