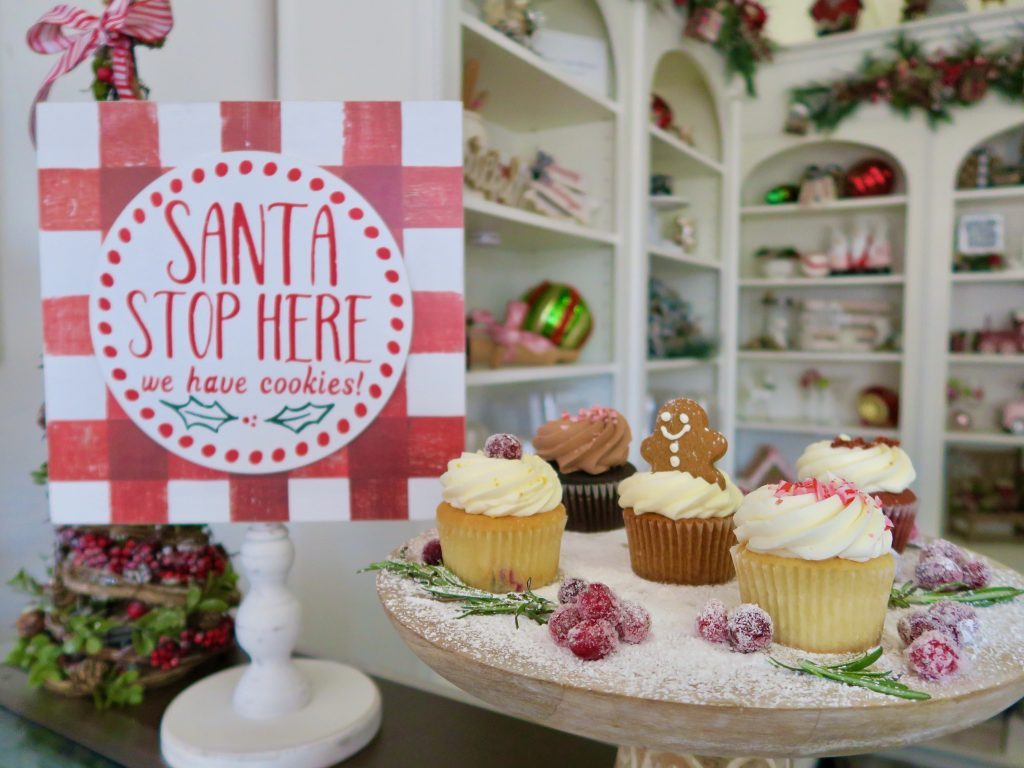 Visit Versailles, Kentucky
by Marie

Posted on

December 14, 2022
Surrounded by tranquil horse farms, Versailles, Kentucky is located in Woodford County, established along the world-famous Bourbon Trail. With a population of about 10,000, Versailles is a lovely city to visit. The downtown is flush with historic buildings, homes to alluring shops, boutiques and restaurants. I was delighted to observe lamp posts and the courthouse decked out in Christmas cheer. Several festive photo ops have been arranged, perfect for treasured memories! The holidays are the perfect time to visit Versailles.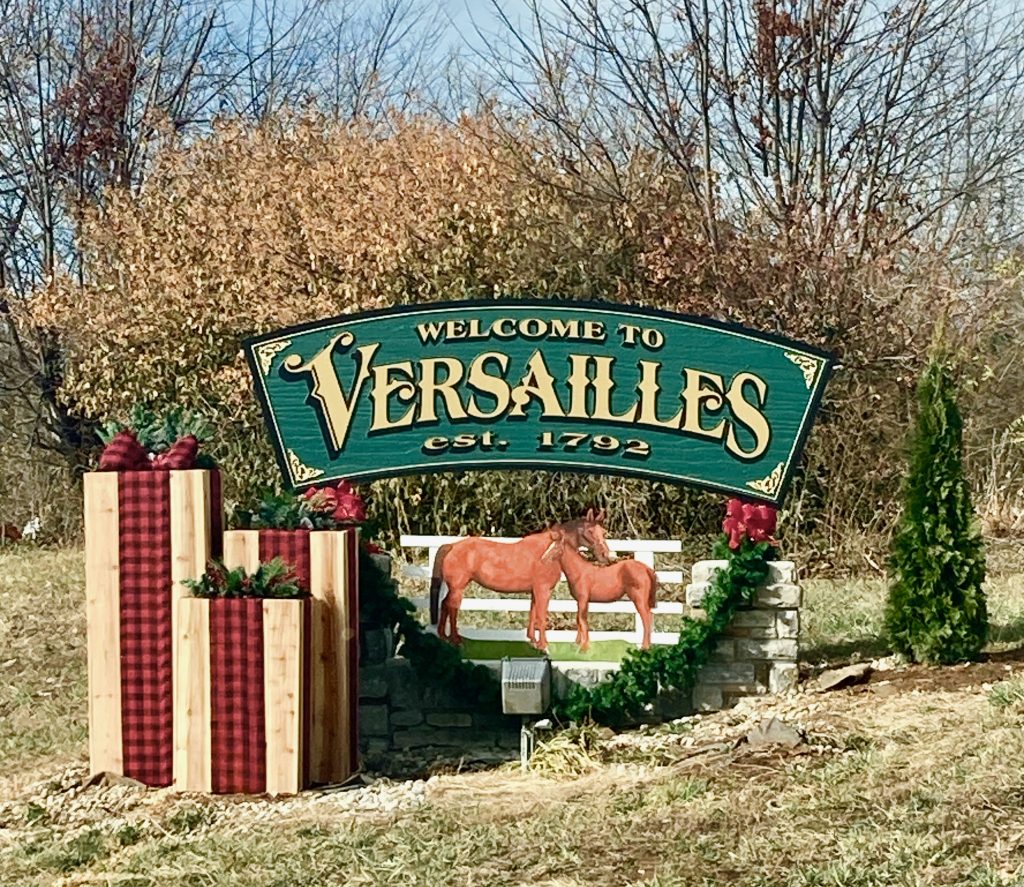 SWEETS AND TREATS IN VERSAILLES, KENTUCKY
Right up the street resides Mrs. Rogers Popcorn and Sweet Shoppe. I recommend indulging in her original recipe – habit-forming, white chocolate drizzled popcorn. Mrs. Rogers prepares enticing cookies and delectably creamy, hand-dipped bourbon and peanut butter balls, chocolate dunked, sandwich cookies and dreamy fudge, not to mention her tempting cakes and pies. For frosty, soft serve ice cream year-round, this happy, little shop is your go-to!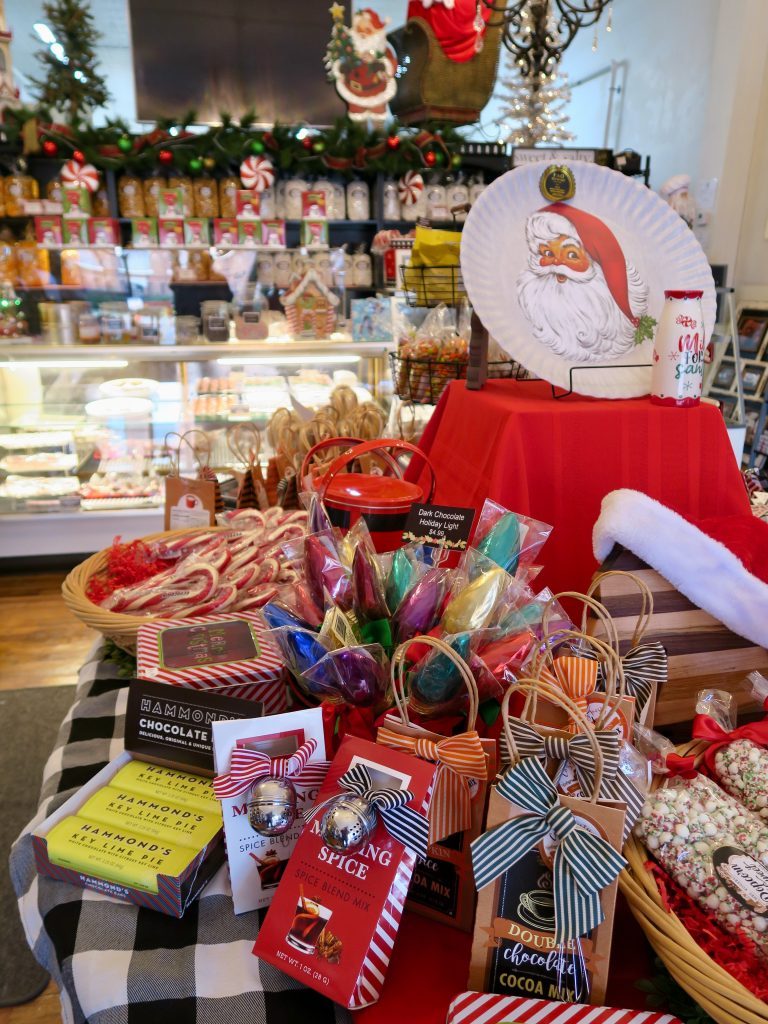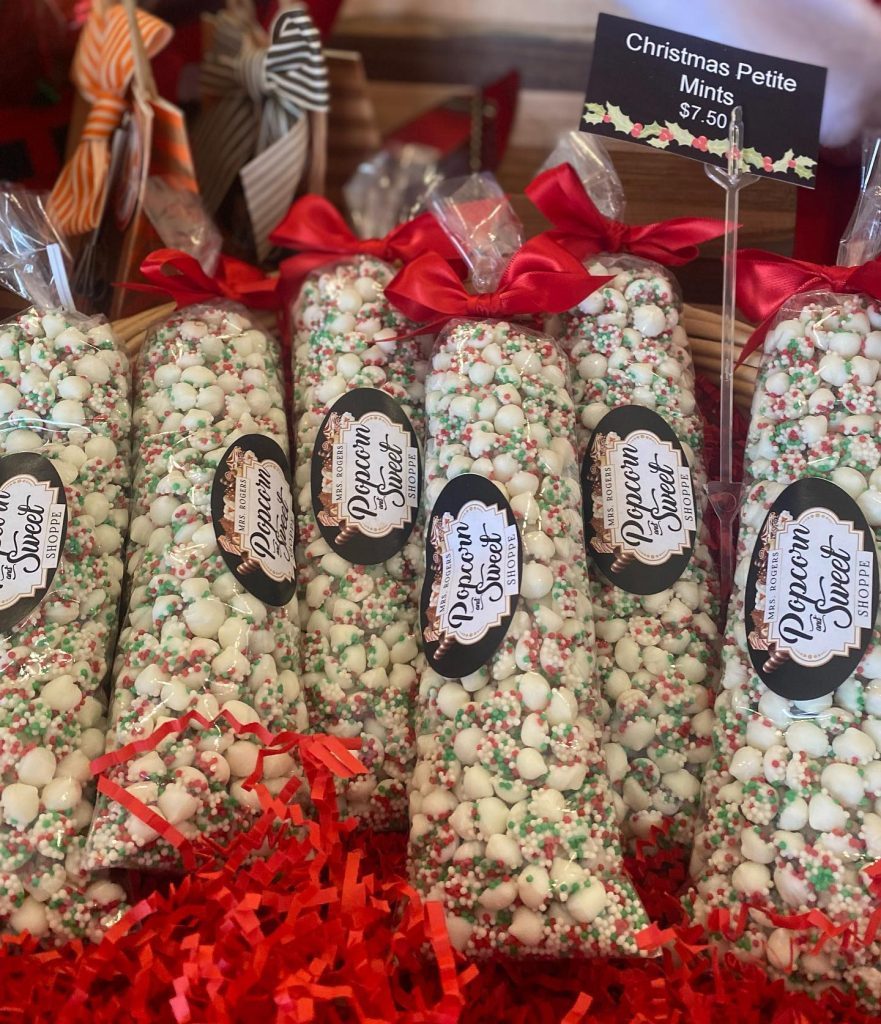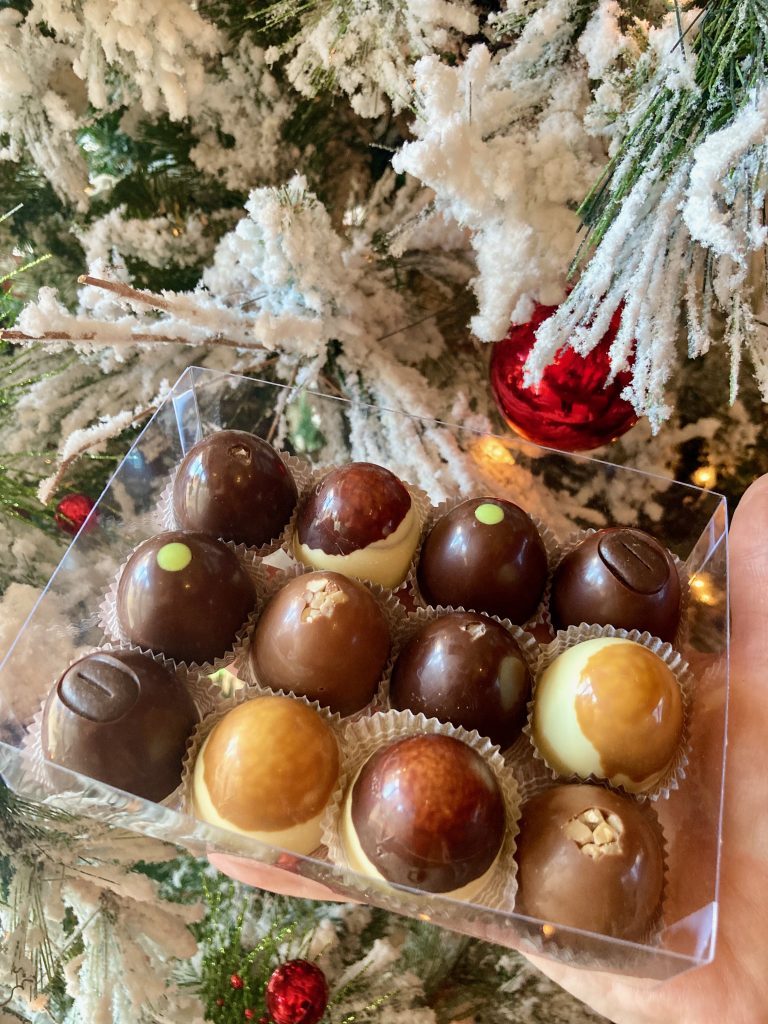 In business since 2005, Mrs. Rogers is known for her award-winning popcorn, secret recipe bourbon balls and made-from-scratch desserts. Drop by for grab and go lunches.. Absorb the family atmosphere, bright and cheerful with cozy seating by the faux fireplace. Feast on-site and be sure to take a treat home to share. Mrs Rogers Popcorn & Sweet Shoppe is a great reason to visit Versailles, Kentucky.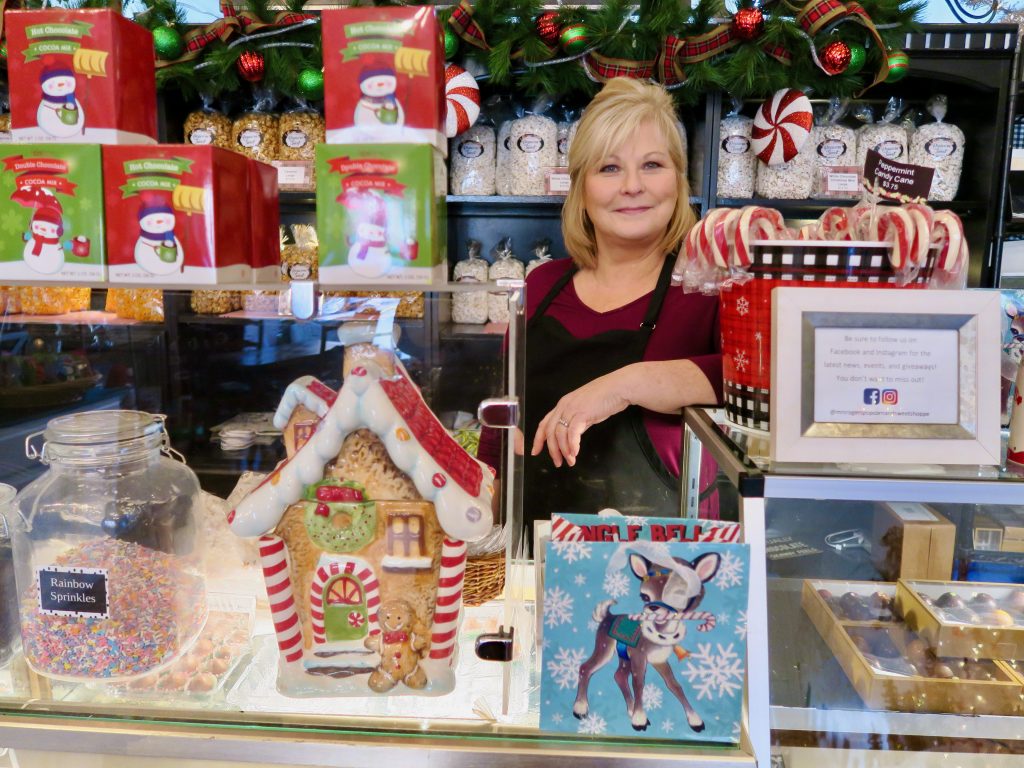 Mrs. Rogers provides for private parties and events. So give her a ring to supply your next gathering with sweet and savory snacks, grazing trays and so much more.
Follow your nose to the mouth-watering aromas of baked goodies wafting from the oven of Kristen's Kreations. Baker Kristen is supported by family and friends who assist in her tantalizing endeavors.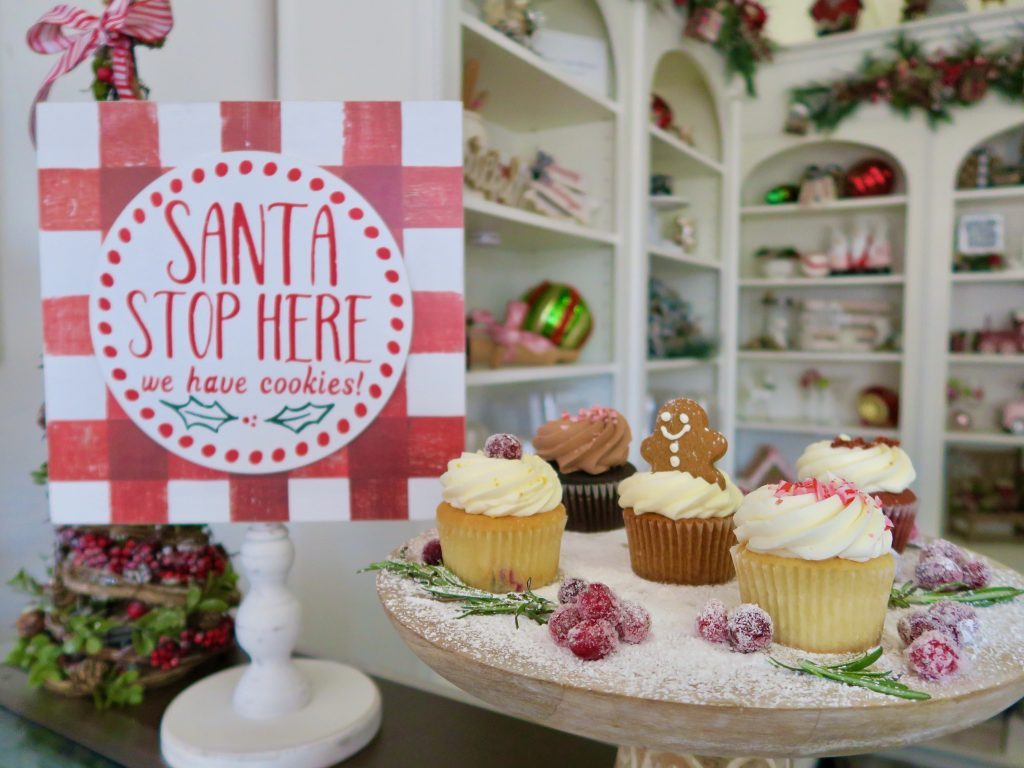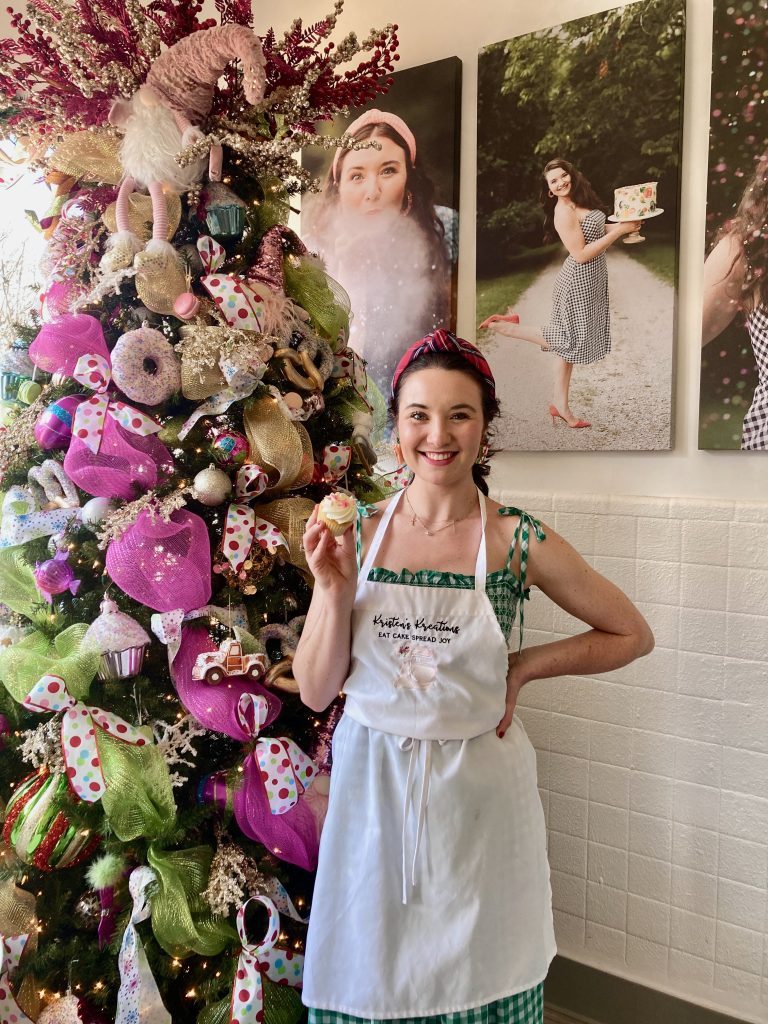 Step into Kristen's heavenly wonderland of cakes, cookies, macaroons, cupcakes and confections. The vibe is pink and you can strike a pose by the "Eat Cake, Spread Joy" neon sign with a floral backdrop. During the Yuletide season, Kristen's cases abound with holiday favors such as gingerbread, chocolate peppermint, orange cranberry and red velvet delicacies. There are many fan favorites including my choice cookie (as big as your face!) with white chocolate, coconut and apricot.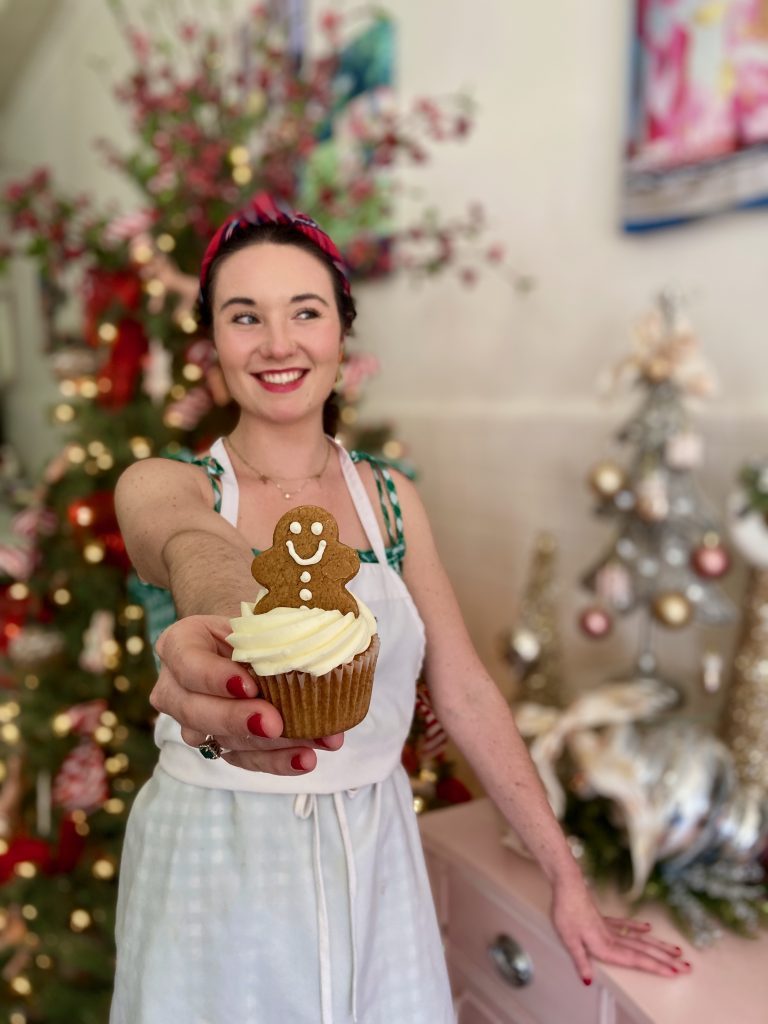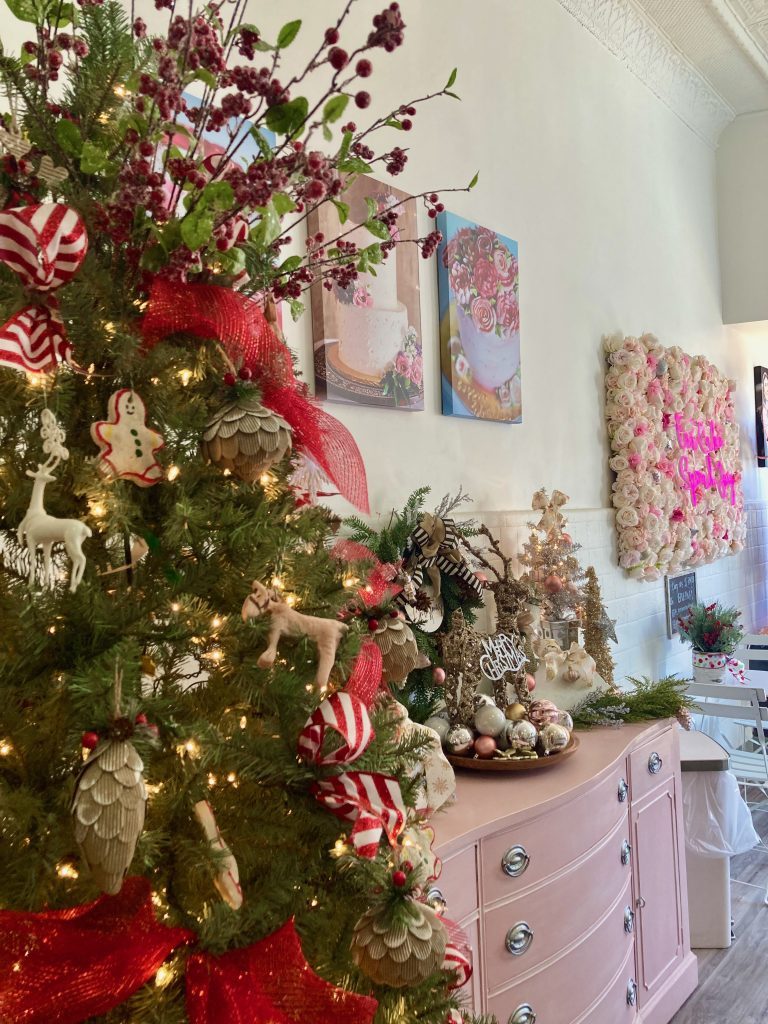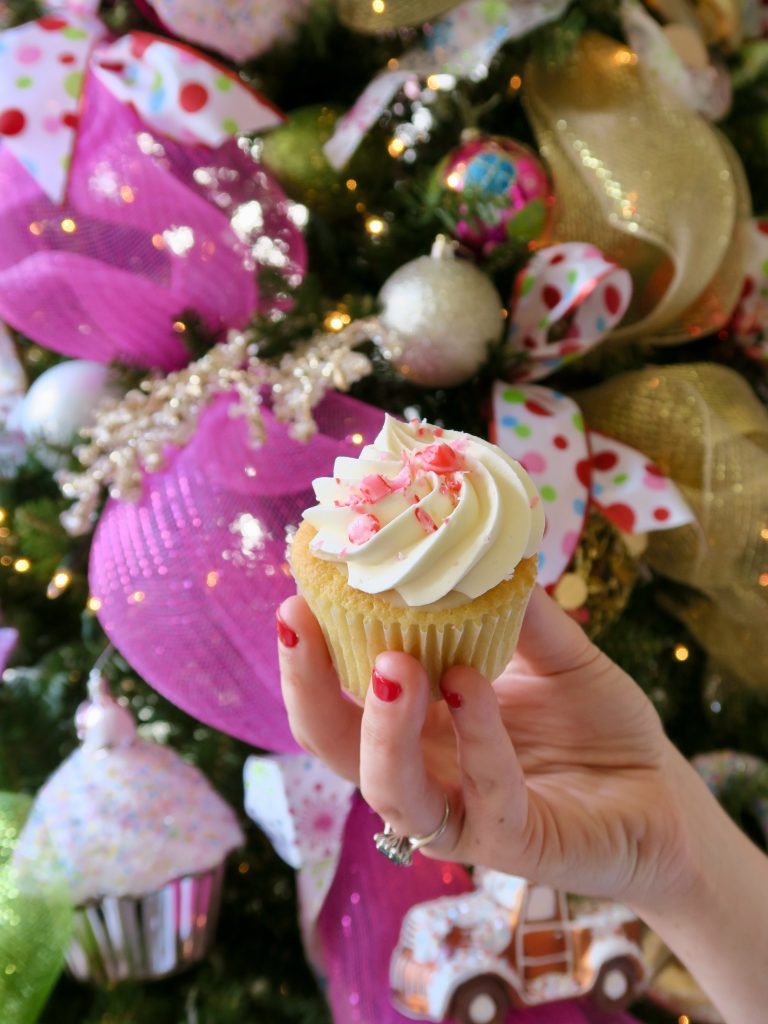 This shop will spread the joy and prompt a smile from all those who enter. Order cakes and cupcakes ahead for your holiday gatherings of fun and frolic.
The Amsden has become a coffee house staple in downtown Versailles. Sample their delicious, seasonal flavors like London Fog, Snickerdoodle Latte, Peppermint Mocha and Italian Eggnog Macchiato. They offer non-coffee beverages plus sugared and zesty pastries.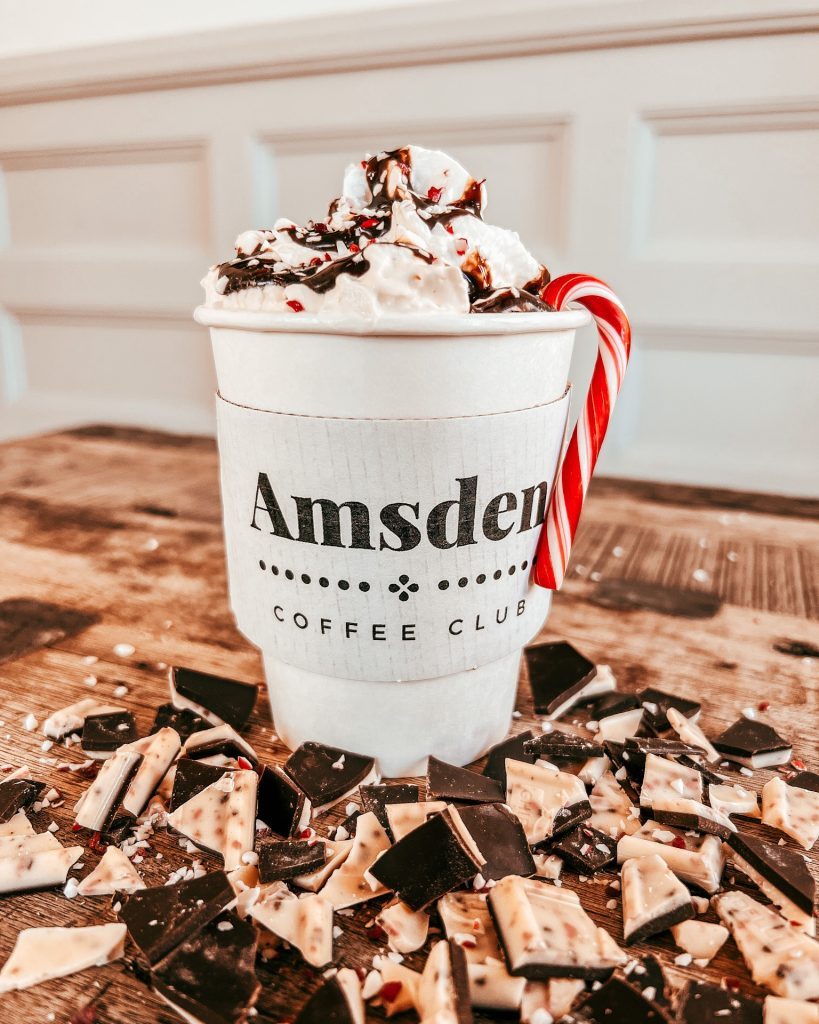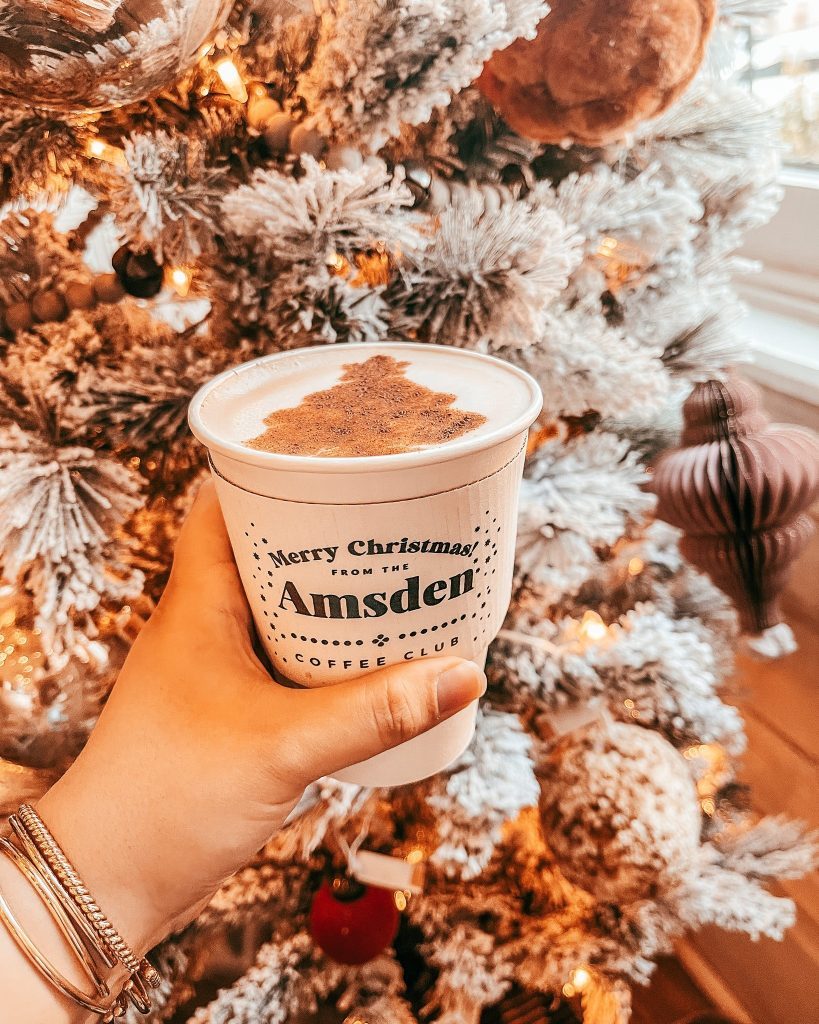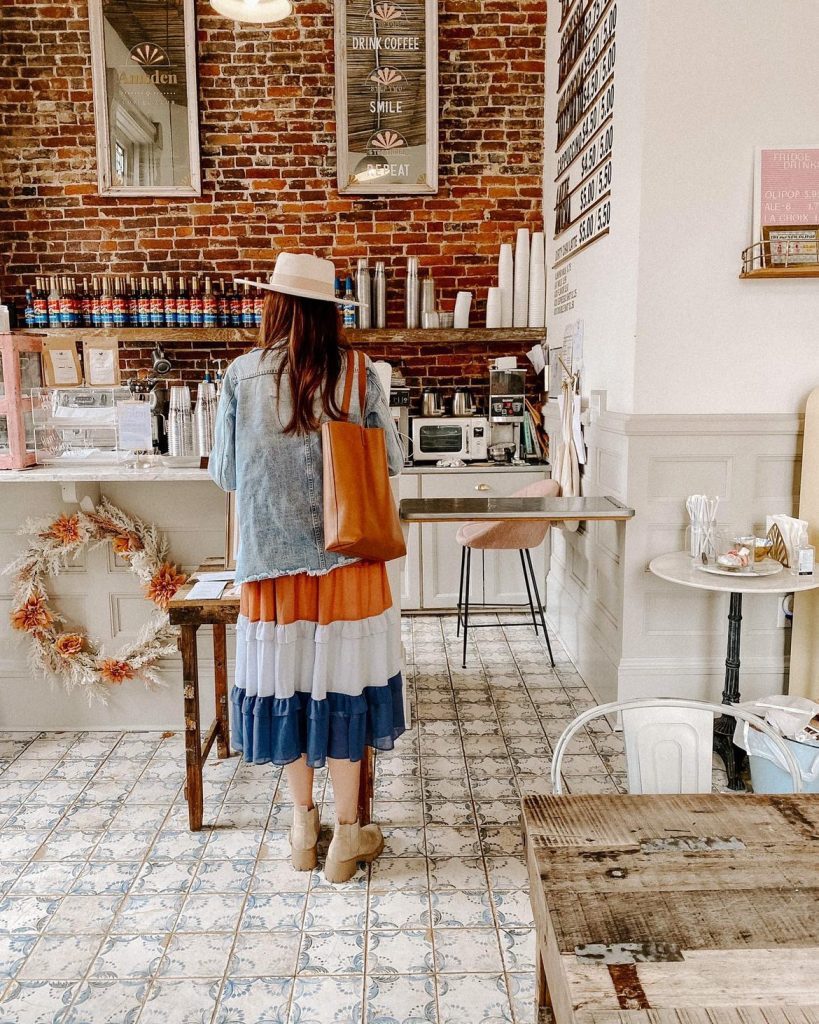 Pop in next door to the beautifully decorated Gathered Living when you visit Versailles, featuring work from talented Kentucky makers. You'll discover radiant candles, cards, jewelry, home goods and décor items.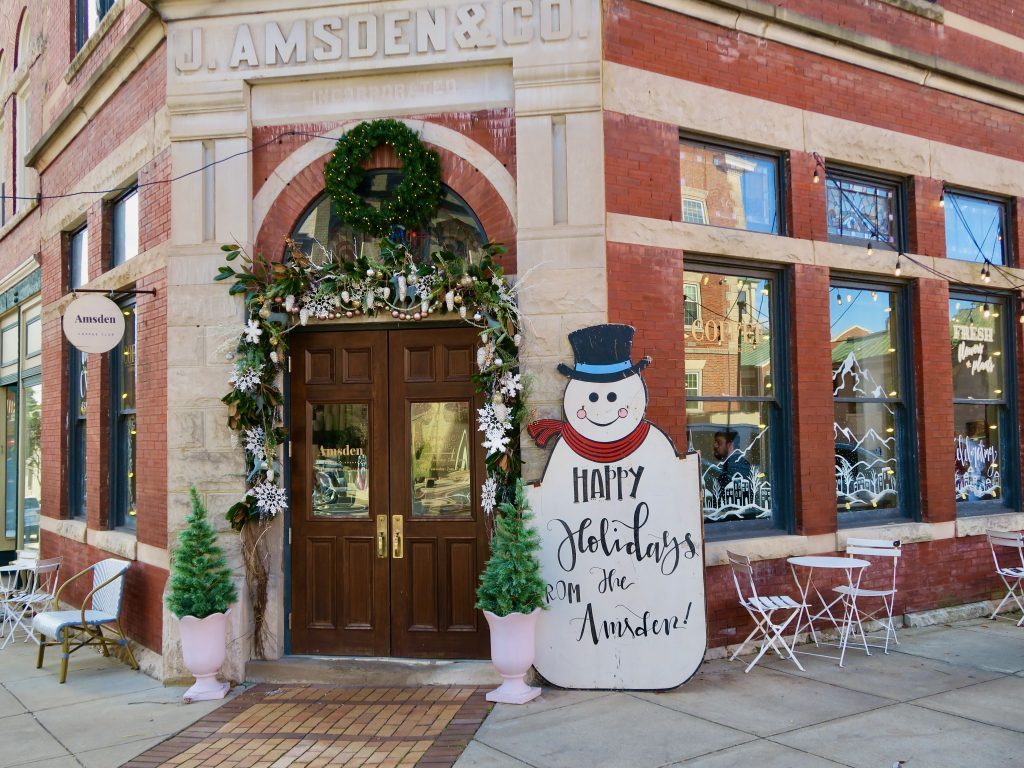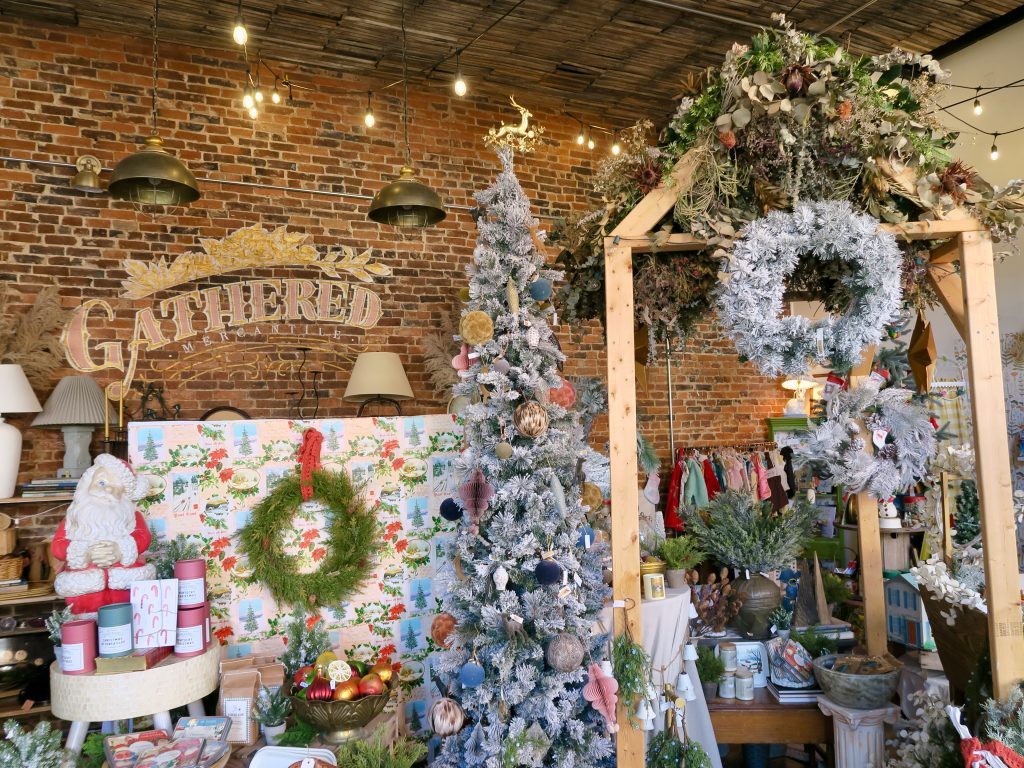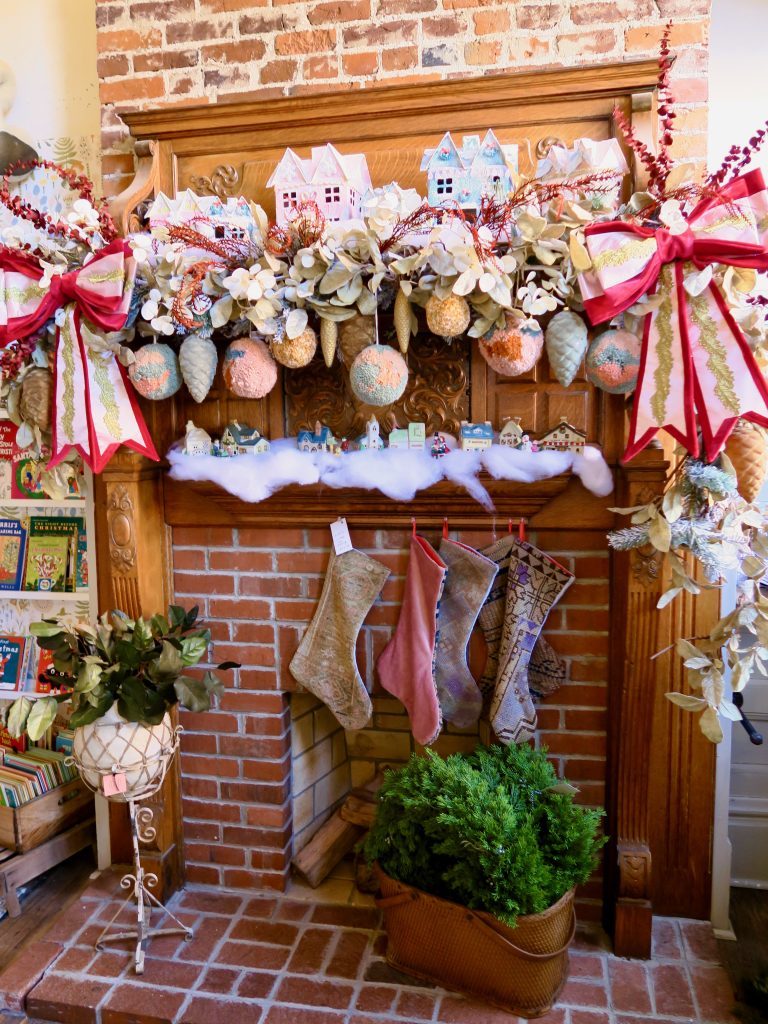 Follow @theamsden on Instagram and Facebook to be in the know about their upcoming events. These include craft classes, movie nights and storybook time which are just a few of the family friendly activities make more great reasons to visit Versailles, Kentucky.
EAT AND DRINK IN VERSAILLES, KENTUCKY
Stroll into Rolling Oven Pizza for some of the best brick-oven, wood-fired pizza around. It's ideal for sharing a cheesy/meaty slice or two with your friends. Selections include Pizza Blanco, Honey Garlic Chicken, Rolling Oven Supreme, Bourbon BBQ and my personal fave, Buffalo Chicken. Or go sweet with their toasty S'mores version. The appetizers are super yummy, like the fire roasted avocado skins, bruschetta and wings.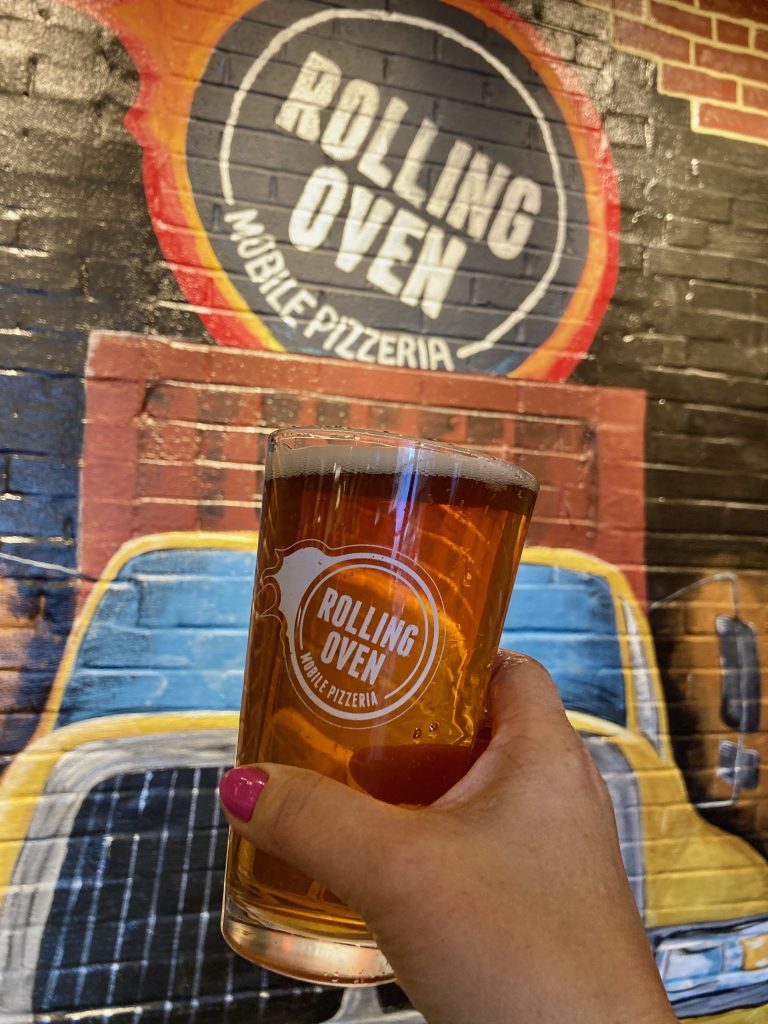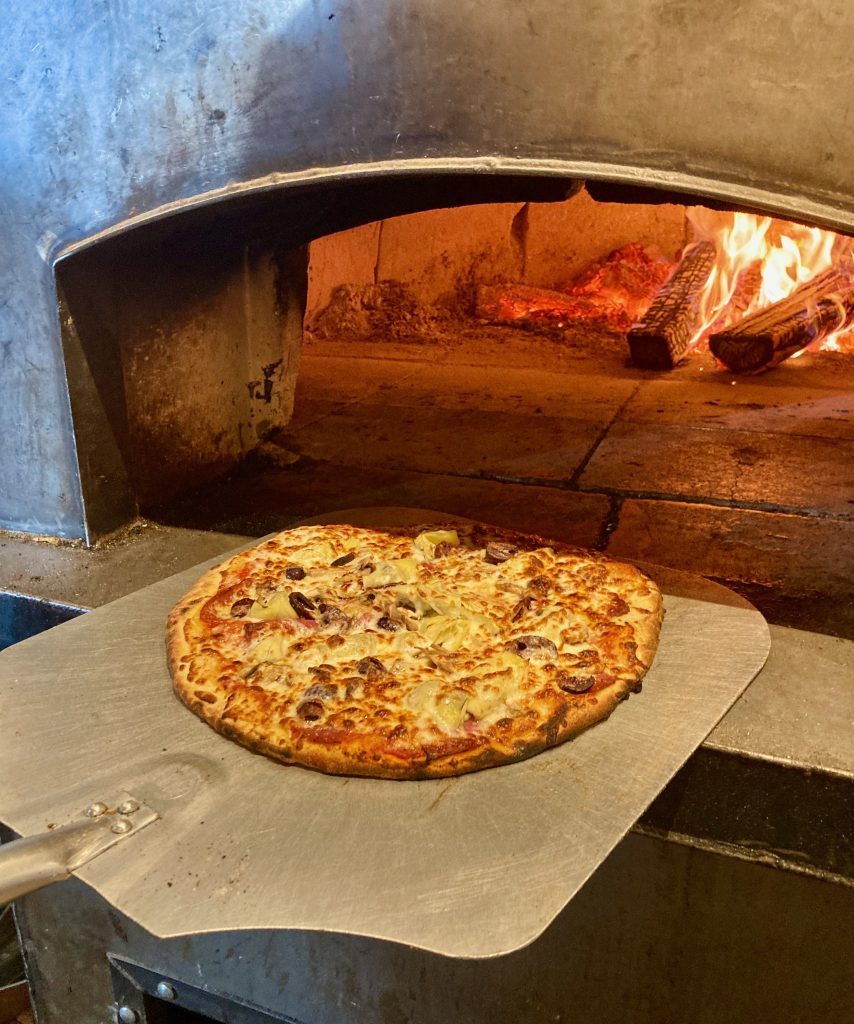 Rolling Oven proffers craft beer and wine. They are pleased to support the craft beer movement that has always had their back. A line of 20-taps features Mirror Twin Brewing's flagship beverages, in addition to a rotating selection of other craft beers. What goes better with pizza than beer!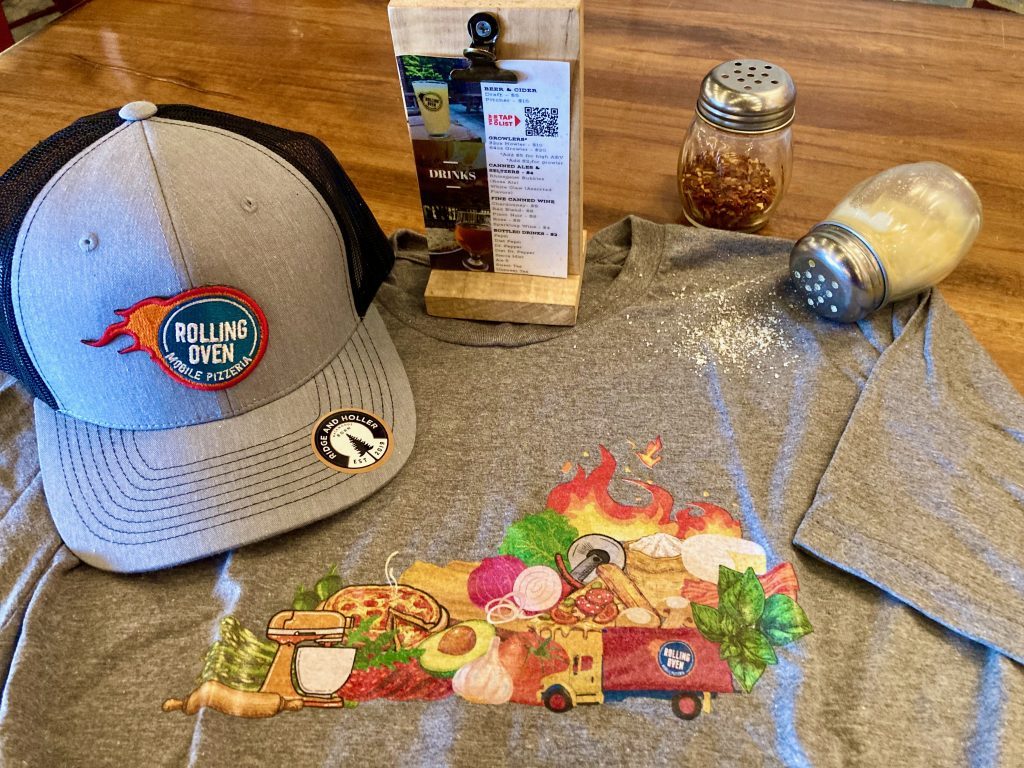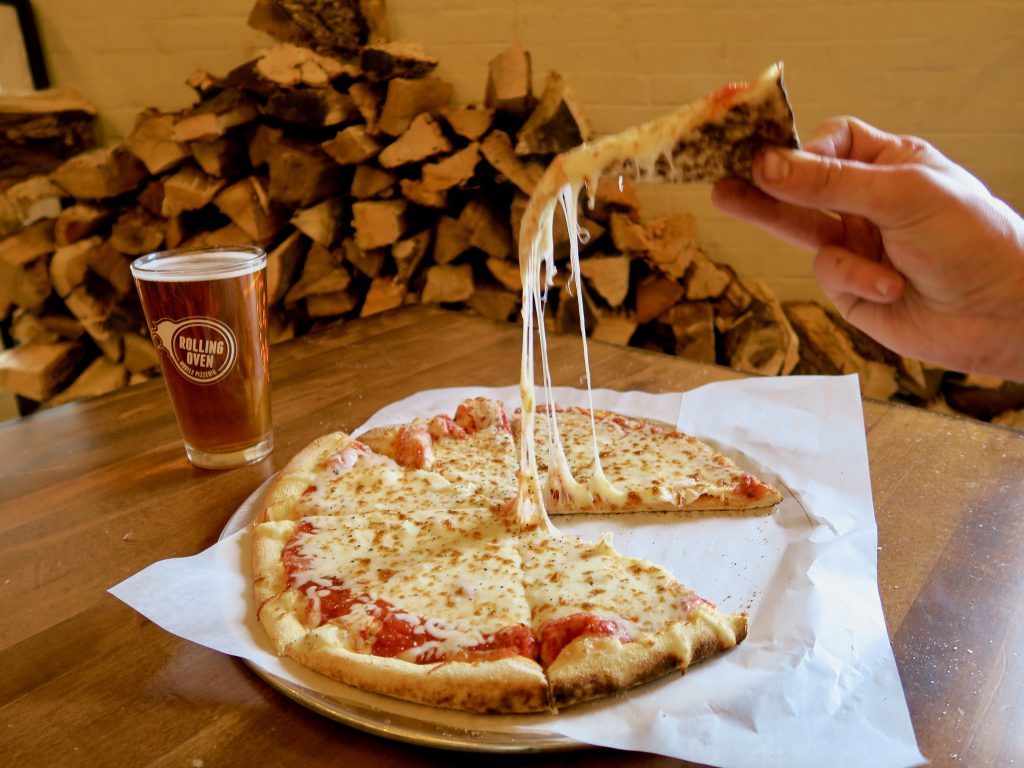 The new, roomy tent outside opens up for live music, trivia and other amusements throughout the year. Follow @rollingoven for their calendar of events. Don't forget that they also offer a food truck, rolling out pizzas hot and fresh for your next gathering.
Just outside of downtown, located in the heart of horse country along the bourbon trail, rests a beer house that brews with enticing local ingredients. Choose from local, domestic and international craft brews with 26 taps including refreshing pilsners, ales, IPAs and stouts.

Accompany your mug of suds with a hearty choice from their menu. I suggest their scrumptious buffalo chicken dip or tangy beer cheese and pretzels appetizers. Warm up with a bubbling bowl of their pungent chili, nosh on crispy salads, tacos or a full entree. Bite into their outstanding Stinger Burger with bleu cheese, bacon, spring mix and spicy mayo.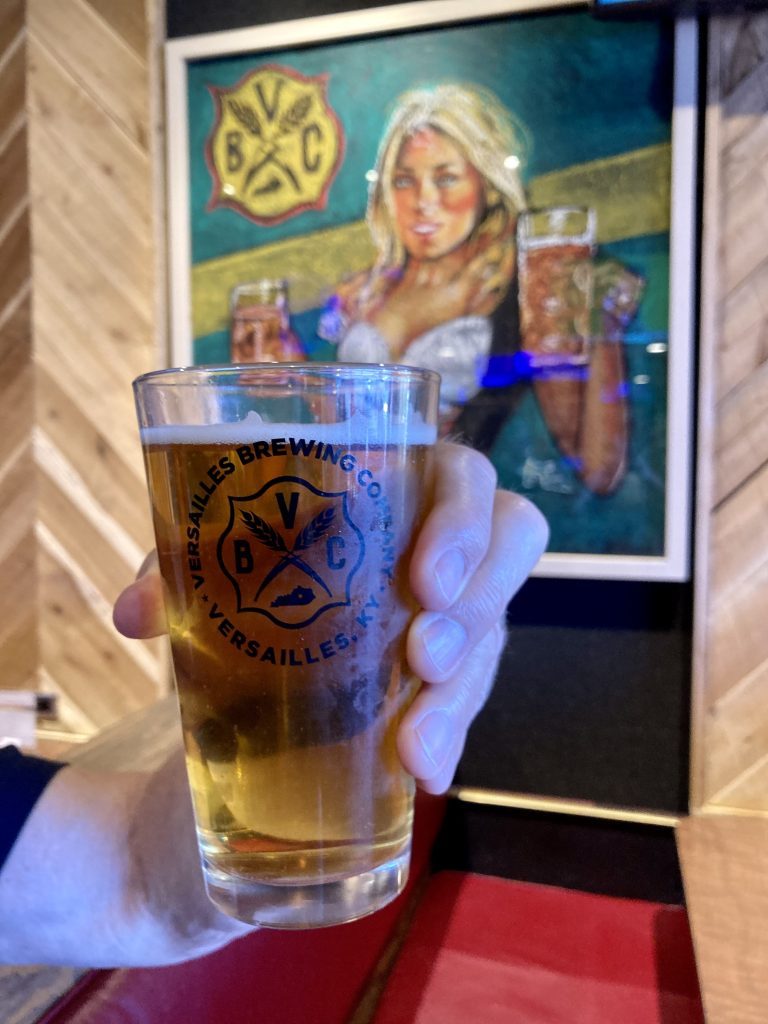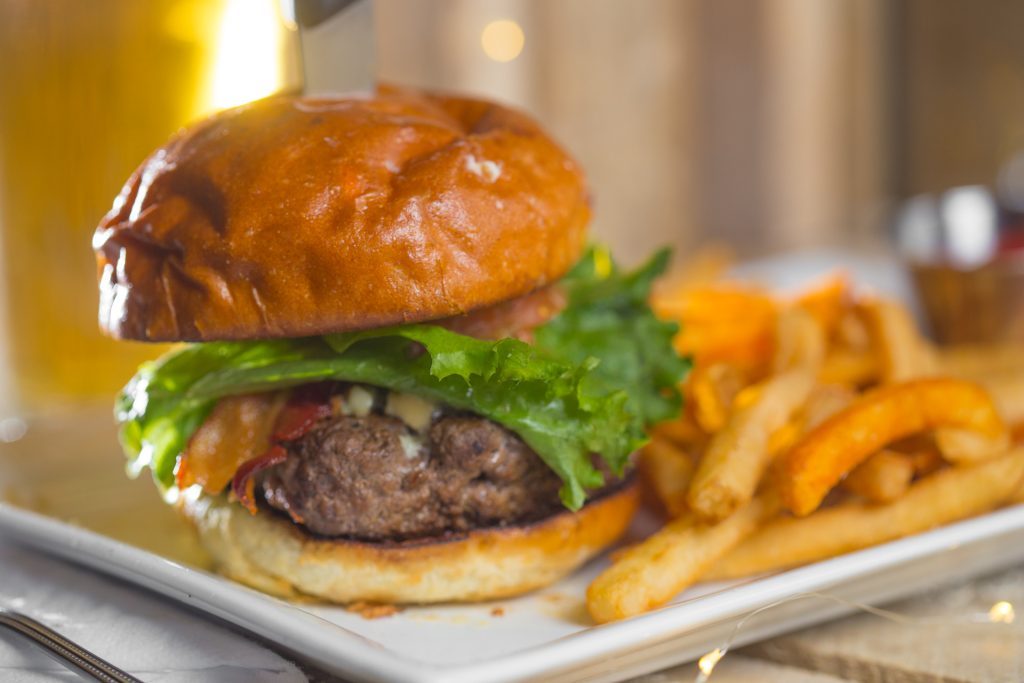 Take pleasure in the ample seating inside and be sure to spend a few minutes walking around to admire the amazing art by the gifted, resident pastel artist, Stephen S. Sawyer. The Brewing Company recently renovated the outdoor area with a welcoming fire feature, mural, bar and plenty of cushy accommodations.
CELEBRATE IN VERSAILLES, KENTUCKY
Celebrating the 100th anniversary of the church built in 1922, The Galerie has been thoughtfully redesigned as a captivating wedding and event venue. Situated in the courthouse square at the center of downtown, in 2018 the stately edifice was reimagined with grand weddings in mind. The historic integrity was preserved while updating with modern features and design elements that couples love. No detail is overlooked in this exquisite space!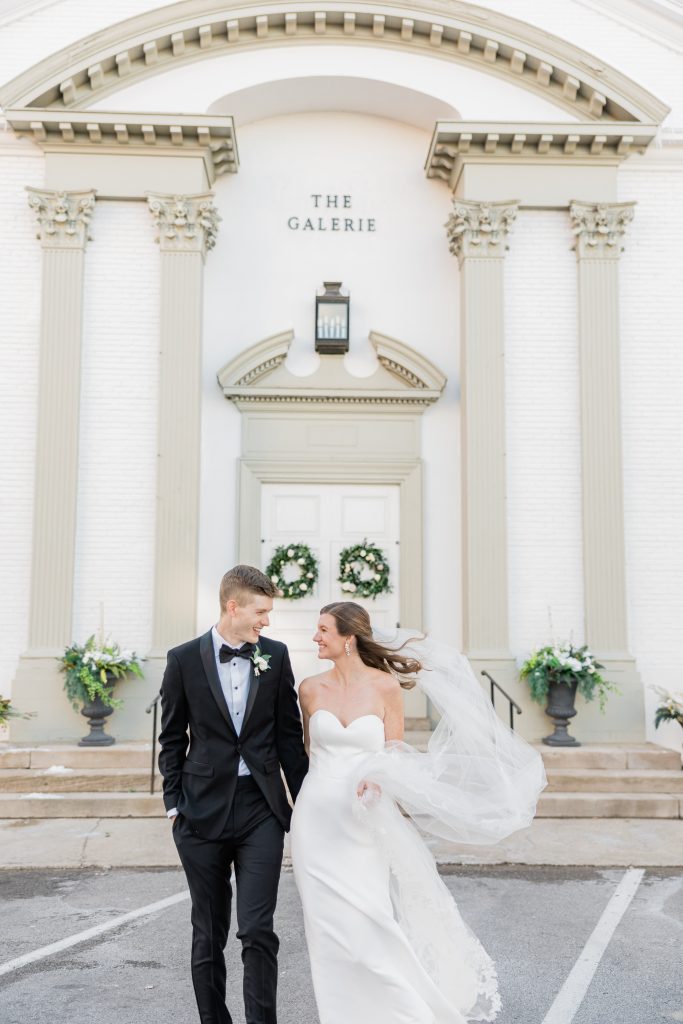 Photo by Becky Willard Photography
Brides and grooms will be enchanted by the rooms designed especially for them in preparation for their special day. One suite boasts a masculine aura with billiards and exposed, 100-year-old brick. The bridal suite is bright and airy with a beauty bar, mirrored wall and relaxing lounge.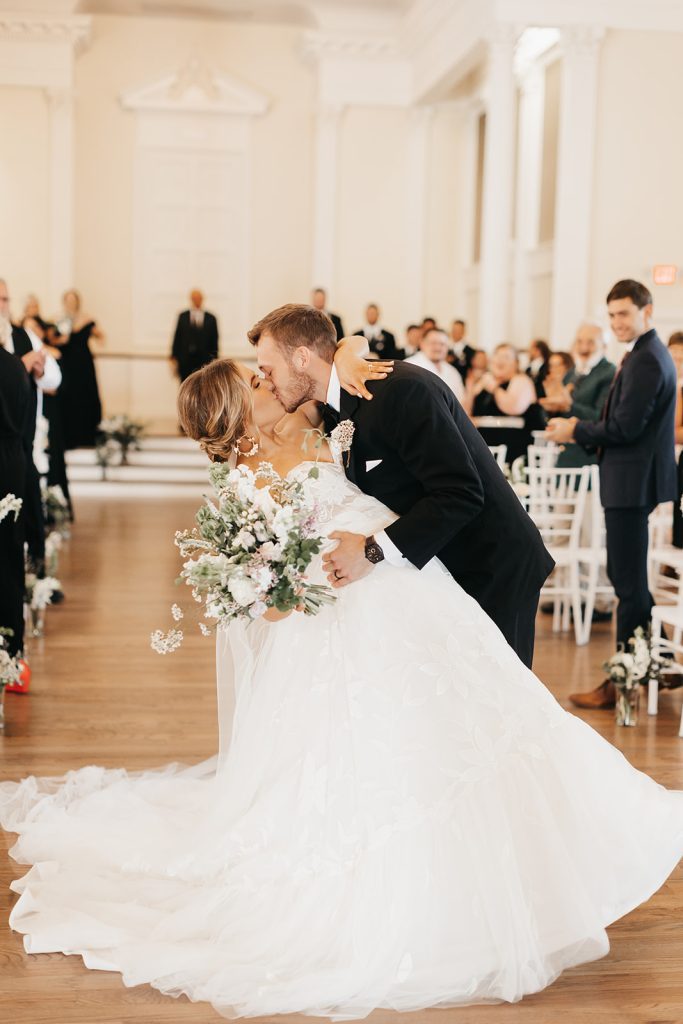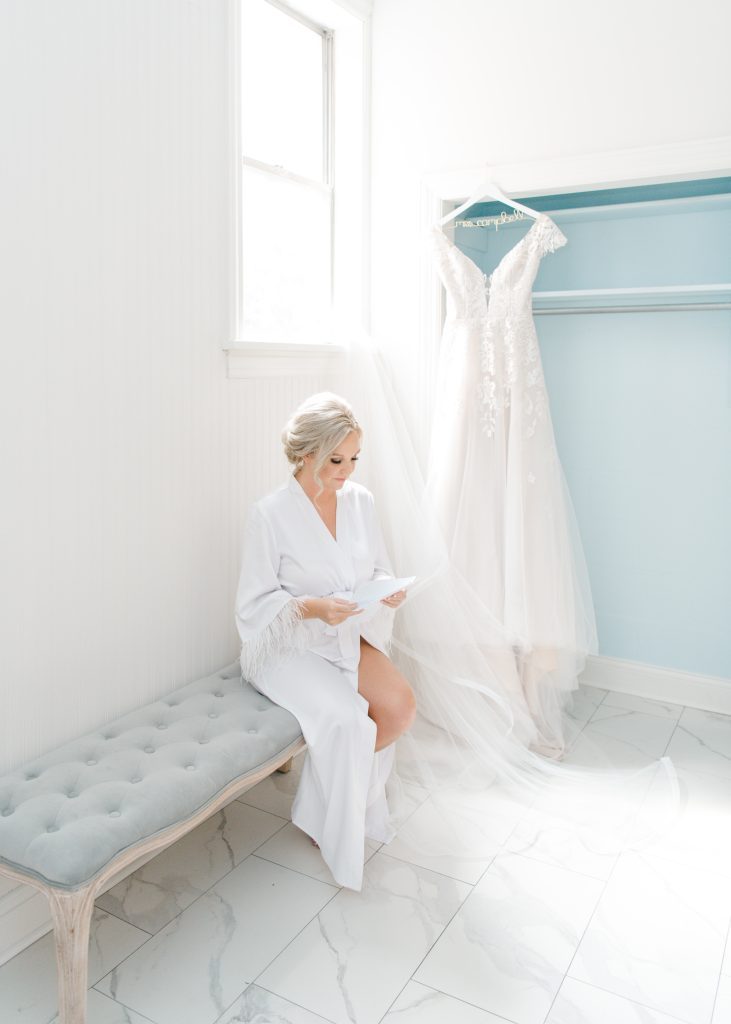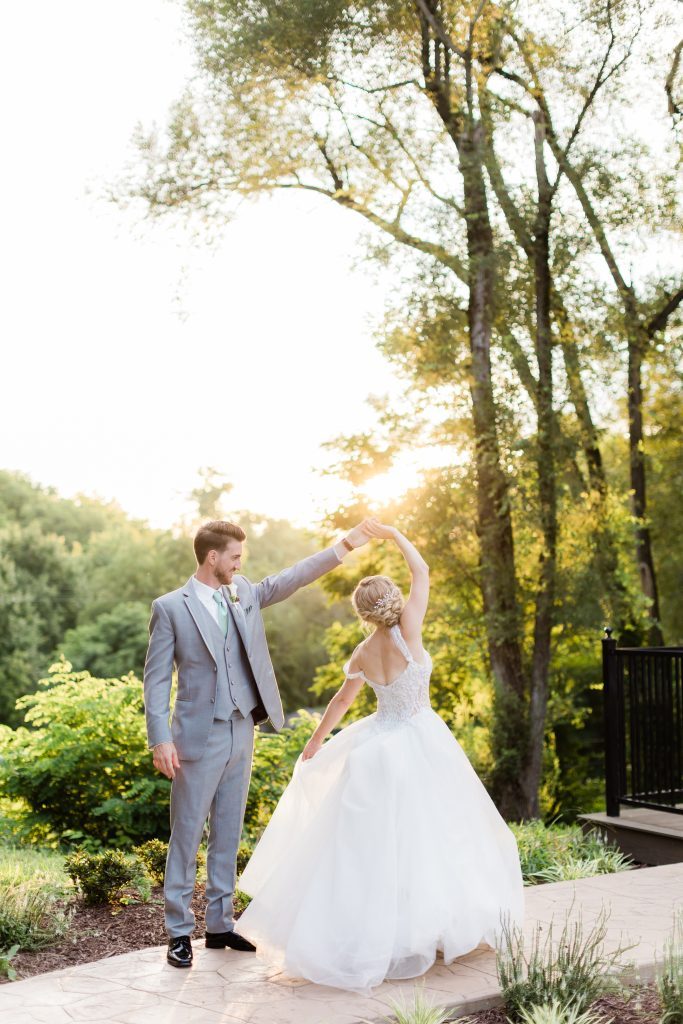 Photos by Abigail E Photography, Sav V Photo and Becky Willard Photography
The Galerie was awarded Lexington Herald Leader's Best of Lexington "Best Wedding Venue 2022". Take the word of the experts and reserve a date for your big event so your friends and family can visit Versailles, Kentucky as well. This veteran-owned business offers a wedding package discount to active, reserve or retired service members.
GET CREATIVE IN VERSAILLES, KENTUCKY
Not far from the Amsden is the newly opened Bluegrass Stitches & Crafts. Owner Mona is a seasoned artisan who can help fulfill all that's needed for your next creative project. Find everything you desire for quilting, sewing, cross stitch, watercolor and acrylic painting. The quilting corner is loaded with colorful fabrics from which to choose.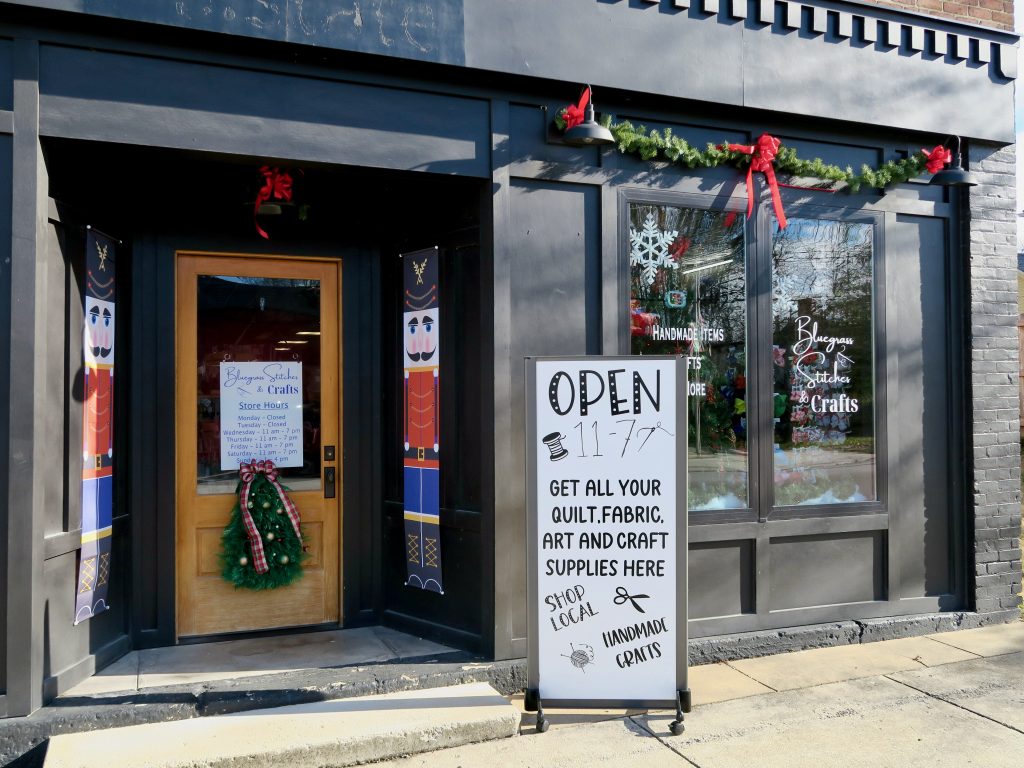 With community (and the less crafty) in mind, this shop also carries a nice selection of locally sourced goods, great for presents and stocking stuffers. Visitors will discover entertaining gifts like puzzles, candles and crafting kits.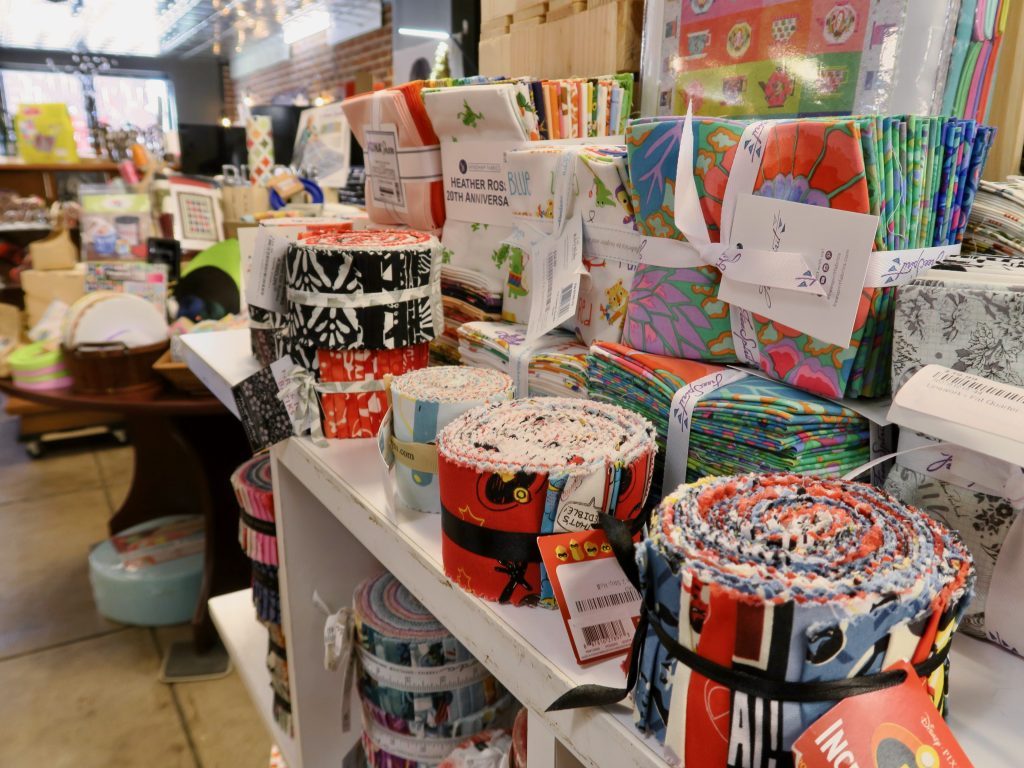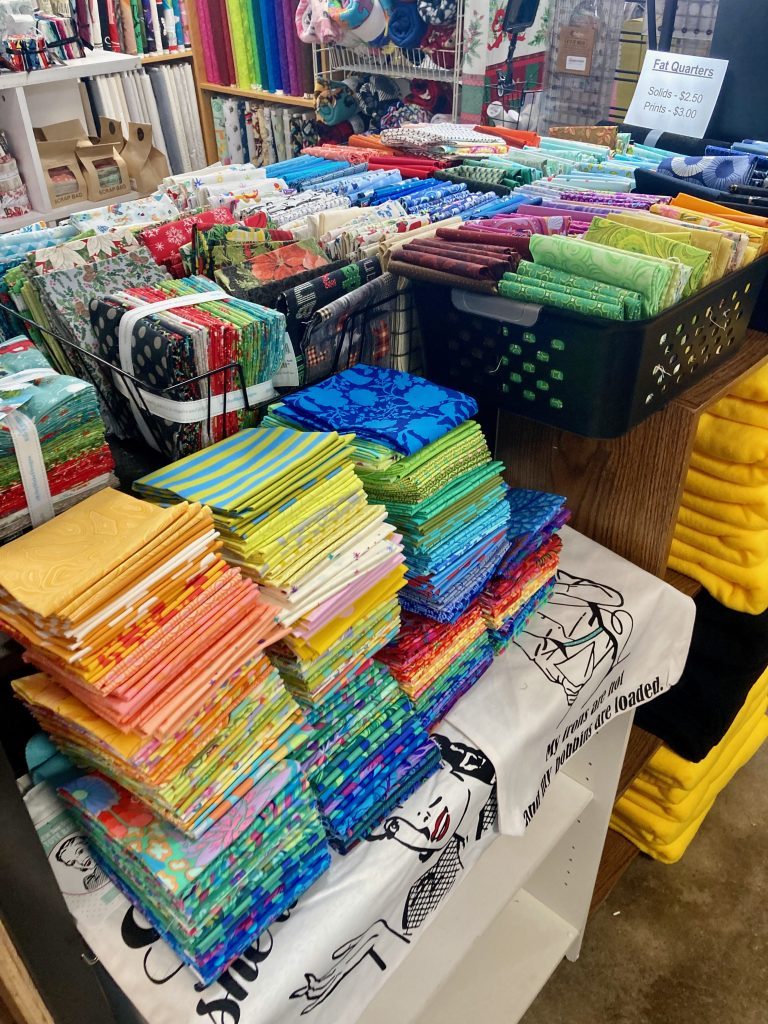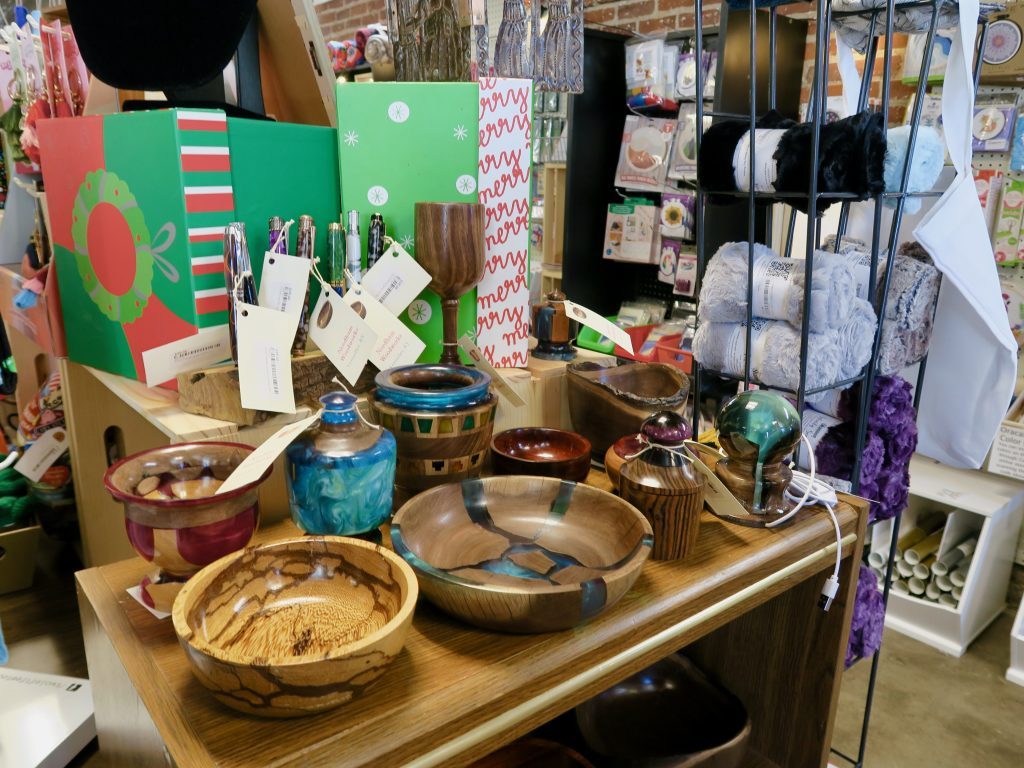 For fun and frolic, follow @bluegrassstitchesandcrafts on social media and keep an eye out for upcoming classes planned for 2023.
Plan a delightful visit to Versailles for holiday shopping or arrive any day and enjoy all this wonderful town has to offer. Expand your trip in the spring to tour a nearby horse farm. Your friends and family will be thrilled by the sleek mares and their frisky, new foals. For fun and frolic, head to Versailles. The more the merrier!
TRAVEL TO VERSAILLES, KENTUCKY FROM:
Lexington- 11 miles
Louisville- 64 miles
Georgetown- 18 miles
Elizabethtown- 74 miles
Covington- 92 miles
Harrodsburg- 26 miles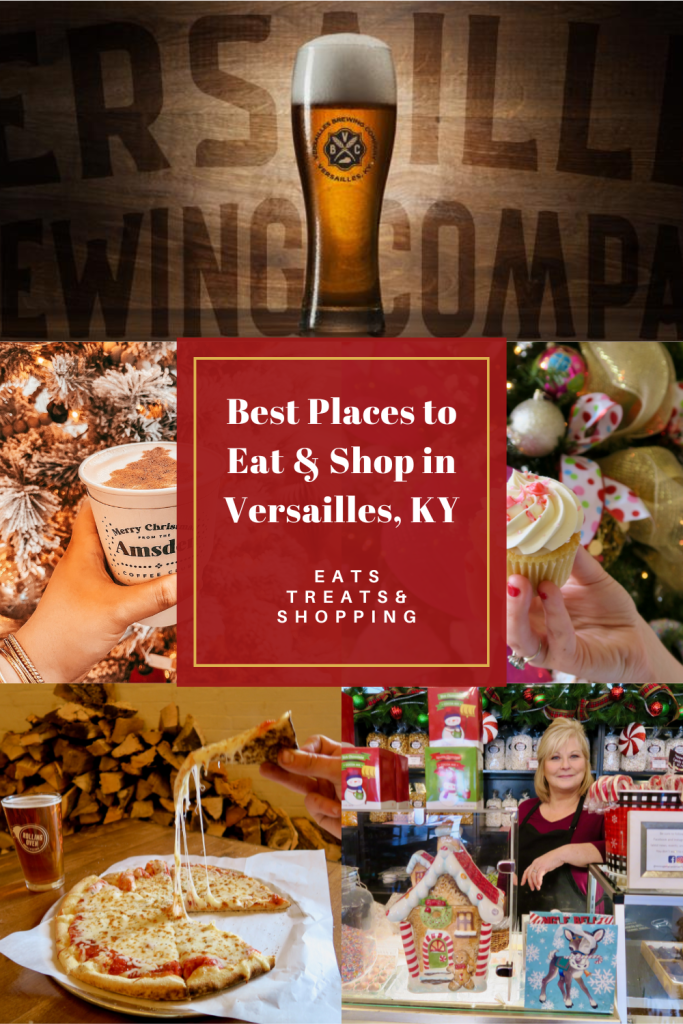 Surrounded by tranquil horse farms, Versailles, Kentucky is located in Woodford County, established along the world-famous Bourbon Trail. With a population of about 10,000, Versailles is a lovely city to visit. The downtown is flush with historic buildings, homes to alluring shops, boutiques and restaurants. I was delighted to observe lamp posts and the courthouse decked out in…