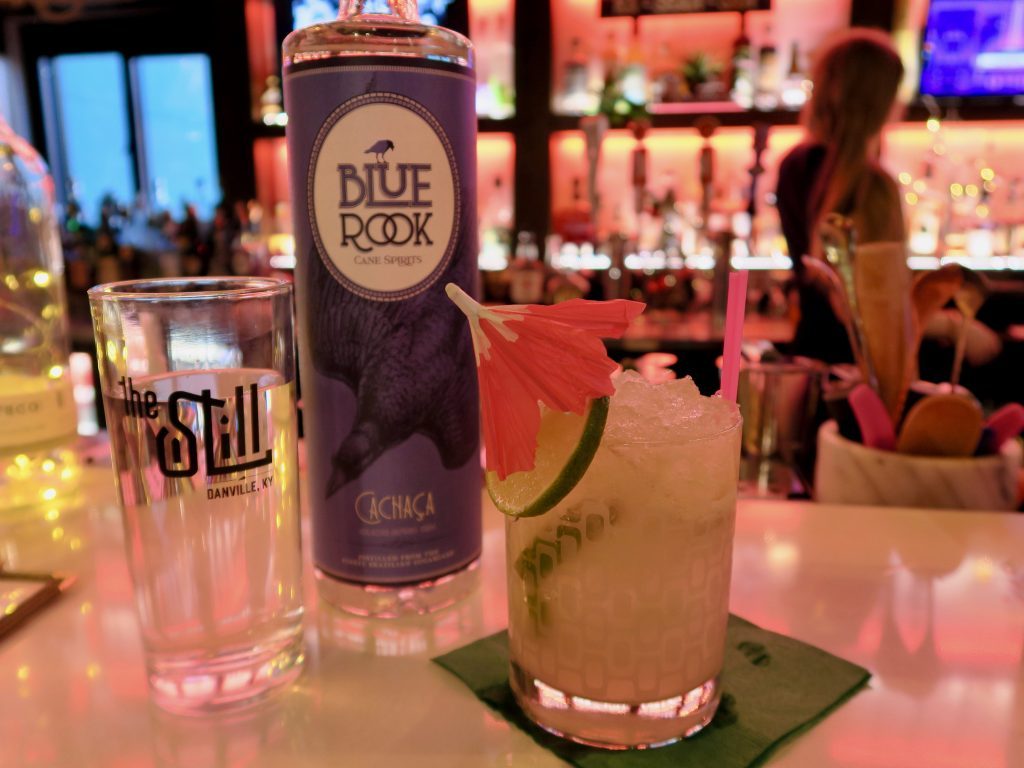 The Danville Spirit
by Marie

Posted on

January 20, 2023
With such an abundance of activities and entertainment available in Danville, Kentucky, two blogs are required to appreciate the full picture! Yes, the spirit of Danville is alive and well in its dining, libations, art, culture, history and entertainment.
DRINKING & DINING IN DANVILLE, KENTUCKY
Ferry your taste buds to Tuscany at La Cosa Nostra. The large, white, Roman pillars at the entrance can't be missed. The interior breathes an Italian ambience, impressive with black, wood and gold accents, vintage framed posters and a regal bust of David. This trendy restaurant has made its home in a downtown bank erected in the 1920s. Take advantage of the unique opportunity to dine in the back vault.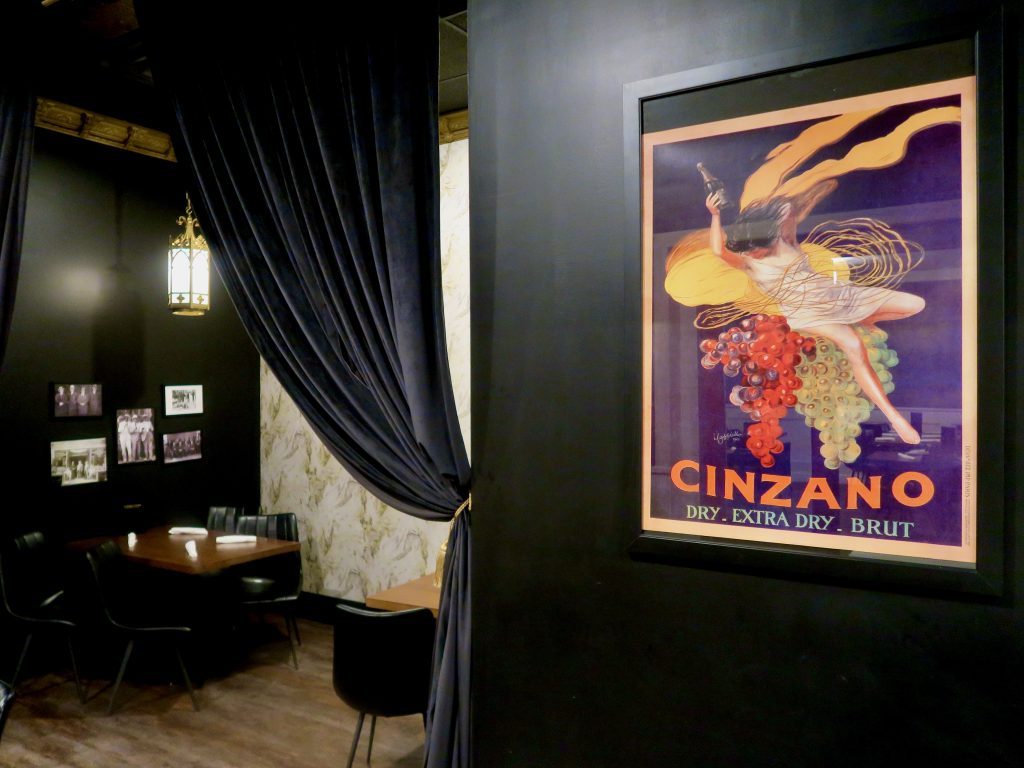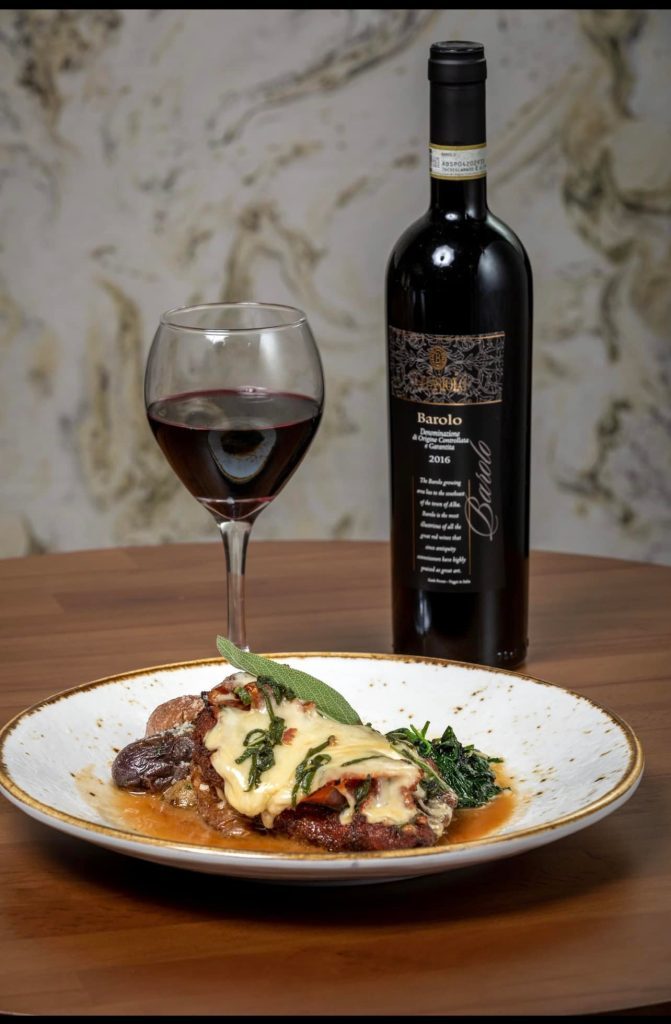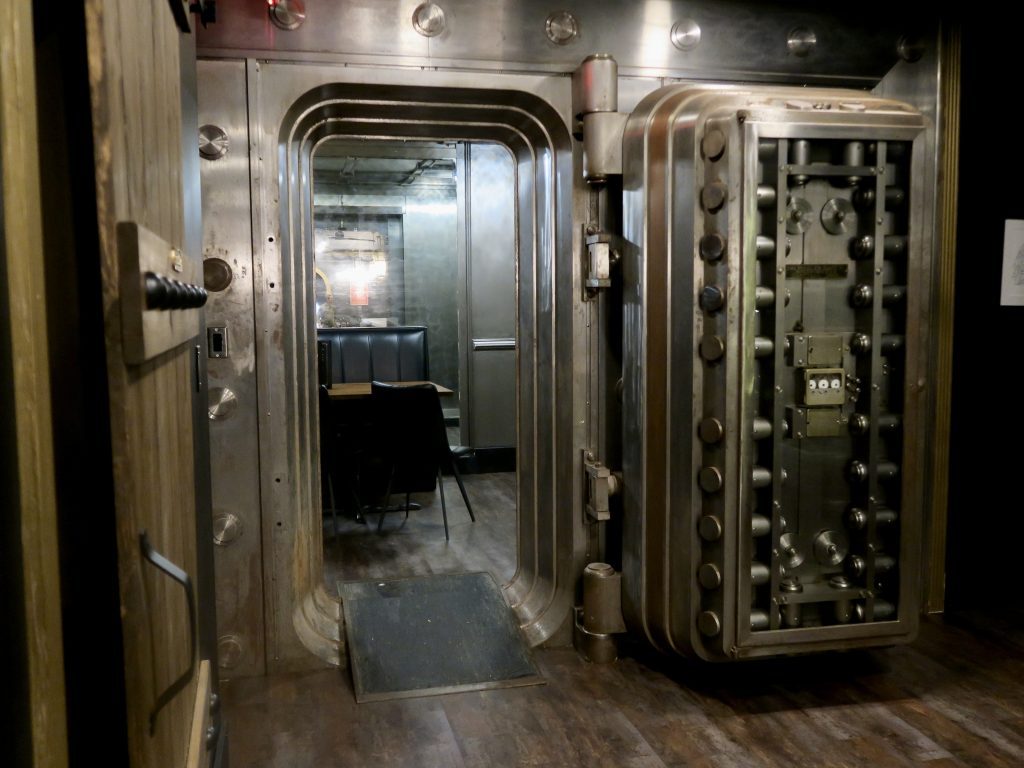 Forego lunch and come ready for a wonderfully Tuscan-style, dining experience. Remarkably, they prepare their own pastas, mozzarella and dressings in-house. Guests are assured their dinner will be an incredibly fresh and hand-crafted delight!
Arriving hungry allows room to relish several items from the menu. I suggest you begin with their savory antipasto appetizer of meatballs, mussels or bruschetta.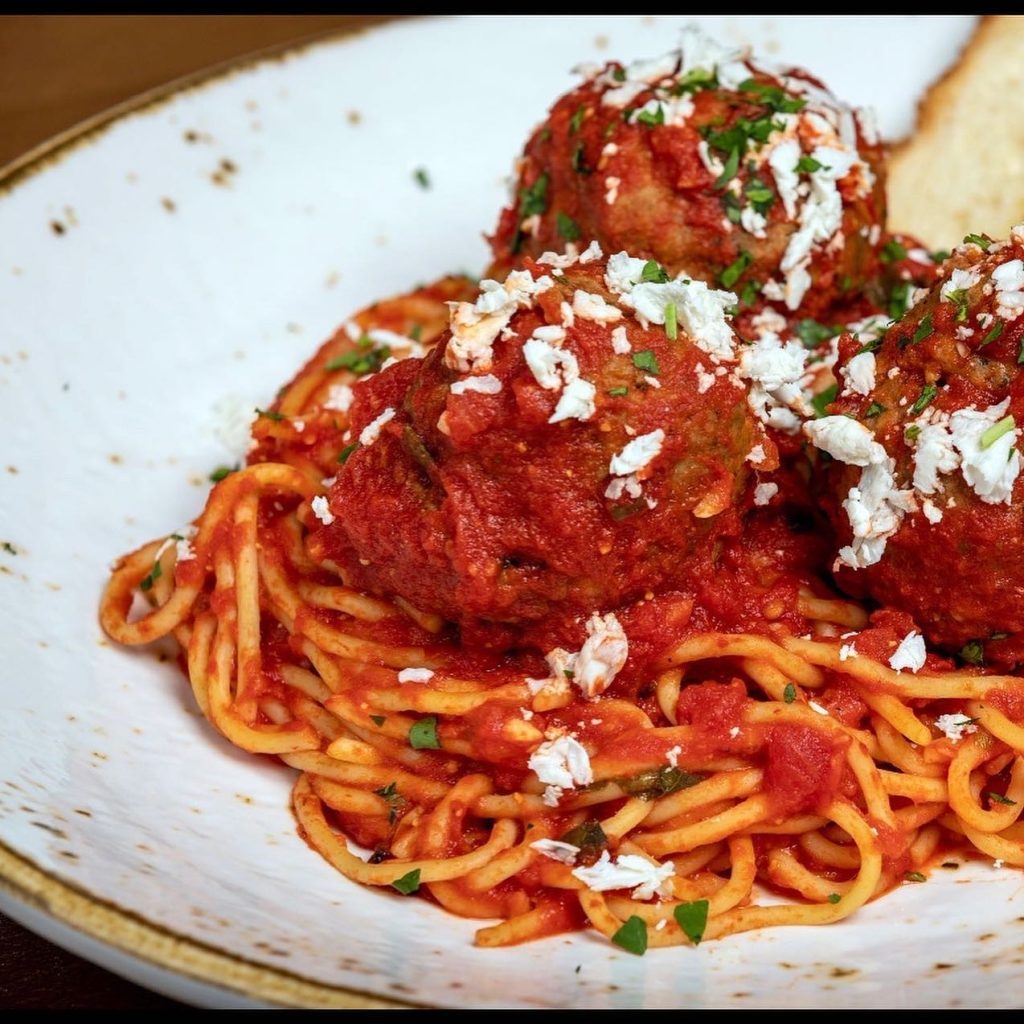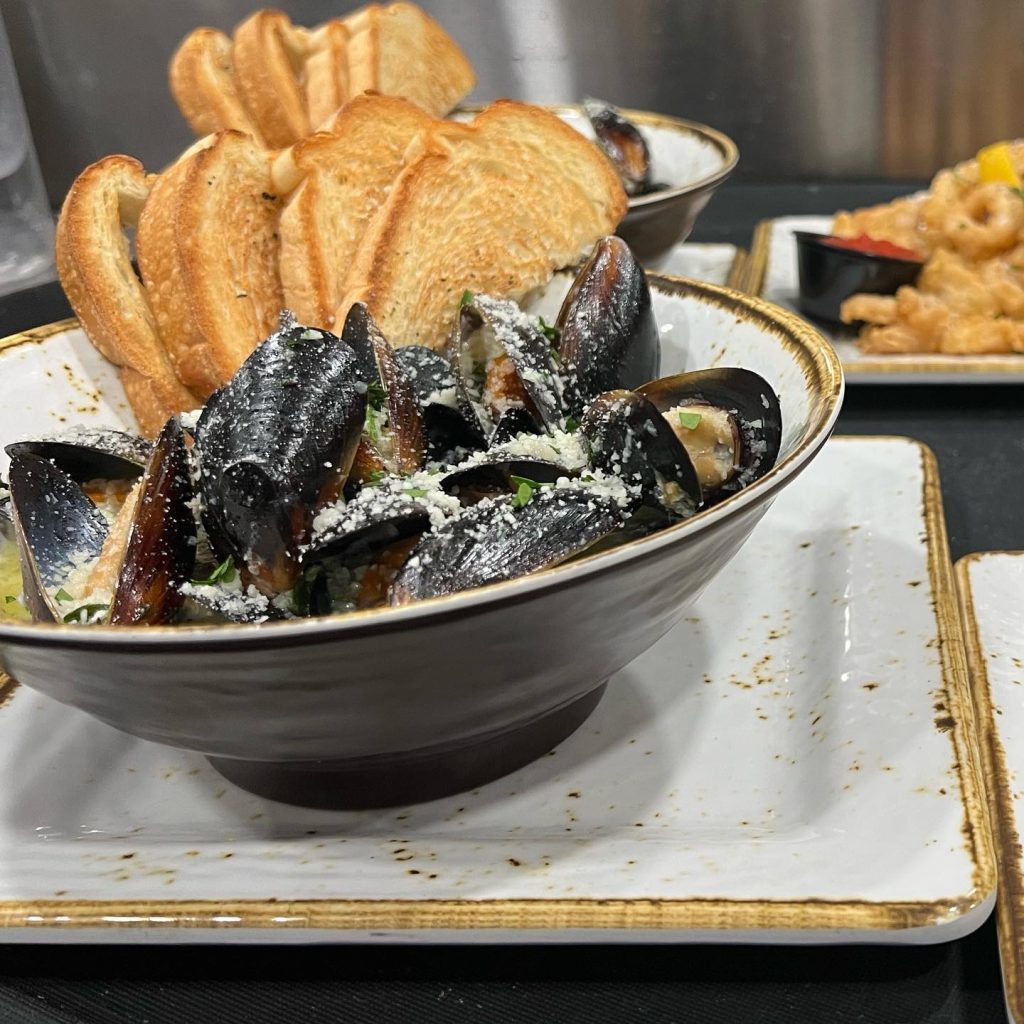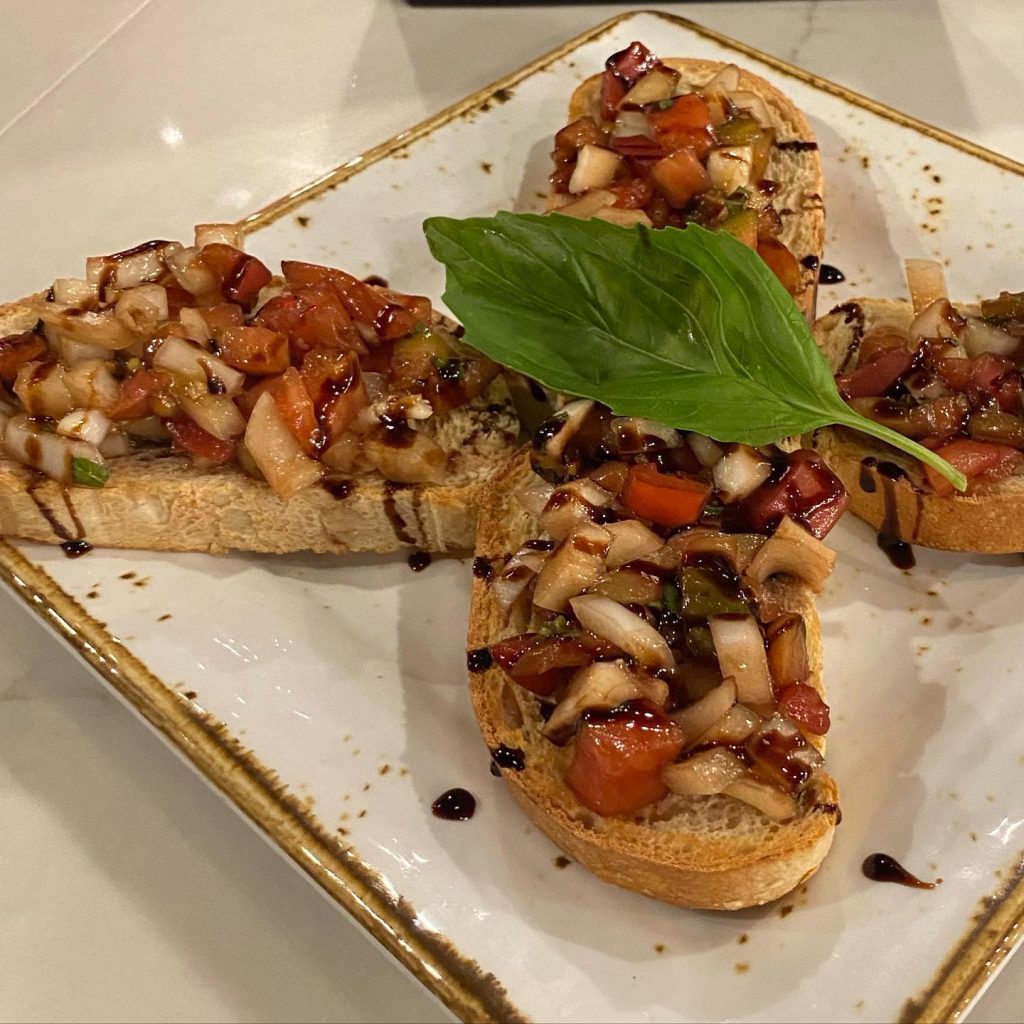 Proceed to the tempting entrees, which I found hard to narrow down as they all sounded delectable. I like to keep an eye out for other meals being delivered to nearby tables in order to help select the best choice. We eat with our eyes, right? Among their options are traditionally crafted spaghetti and meatballs, chicken or eggplant Parmesan and pork Milanese. Or you might lean toward a creamy option like their tender shrimp or chicken Alfredo.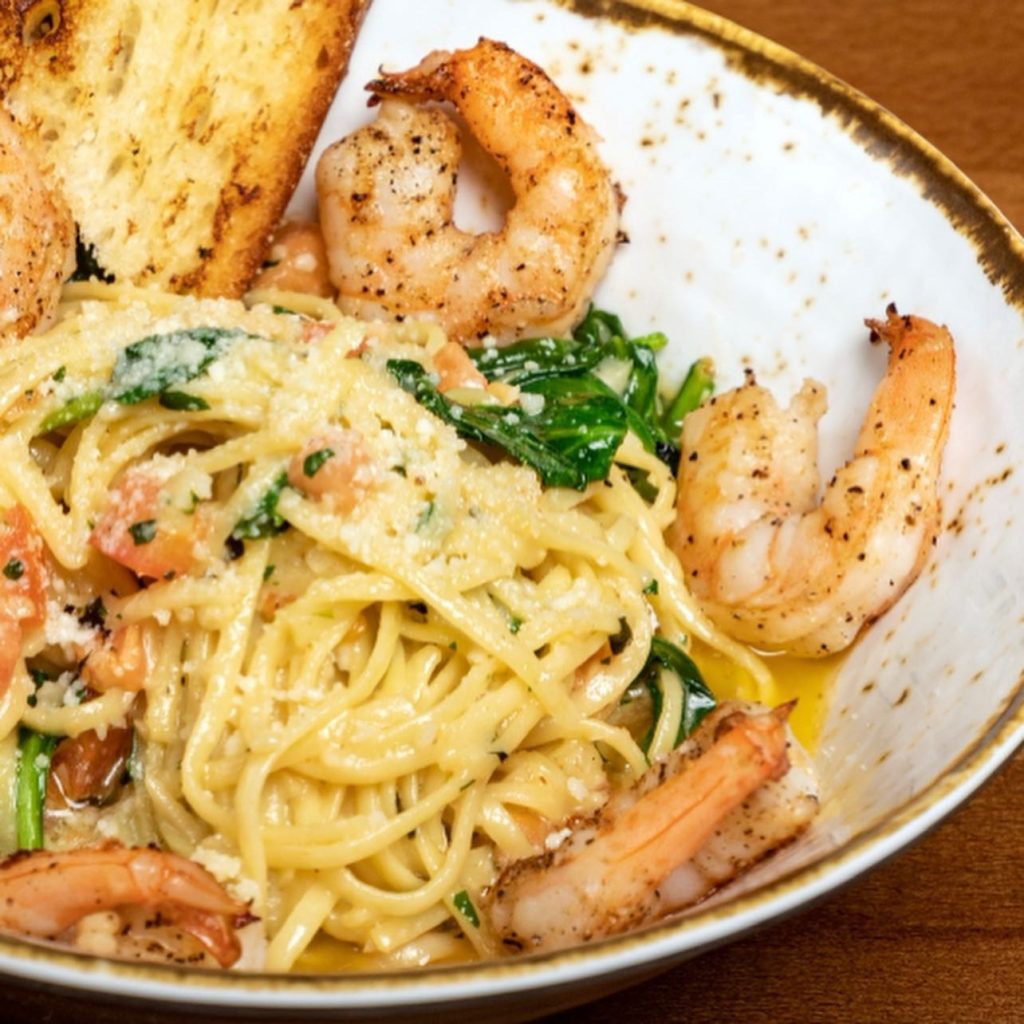 Enhance your meal with a beverage from their wide selection of wines or try their famous Italian lemonade, blended with limoncello and fresh basil.
Top off your evening with a luscious choice of La Cosa Nostra desserts, including tiramisu, cannolis with rotating fillings, Italian cheesecake made with ricotta or a refreshing gelato.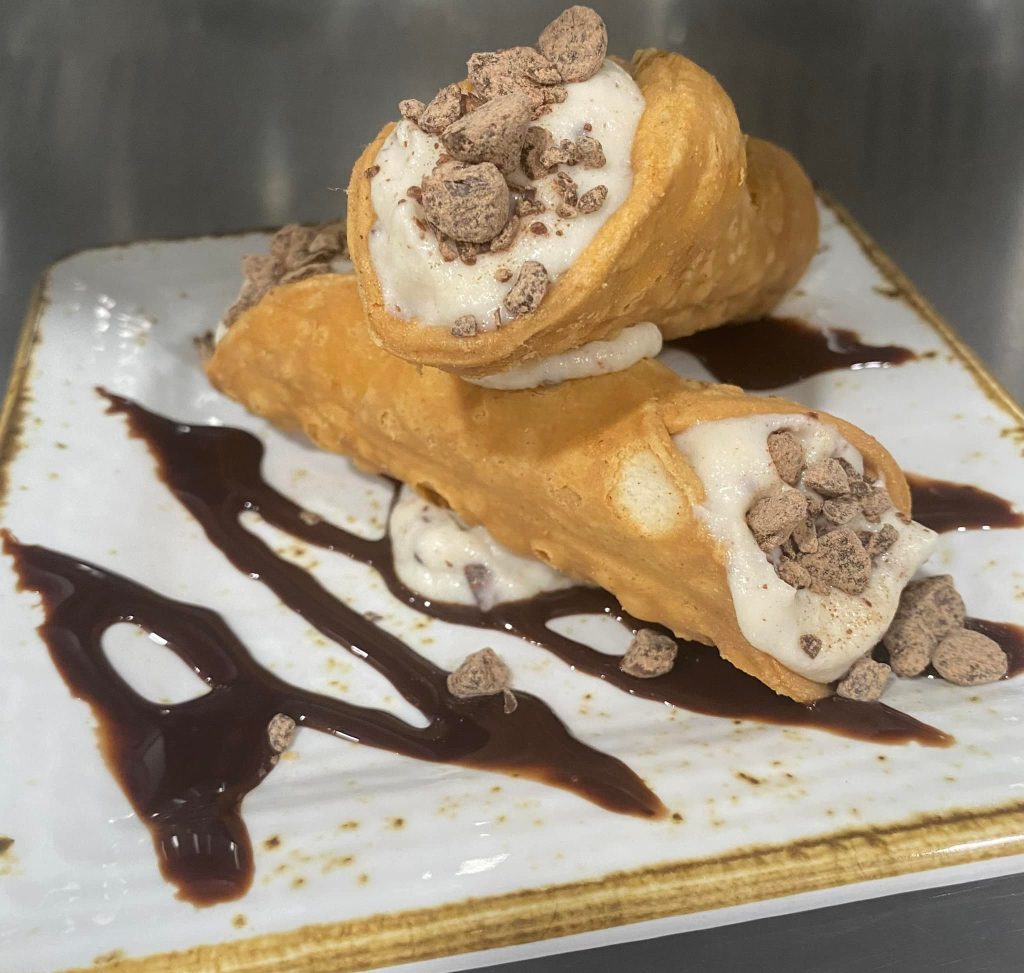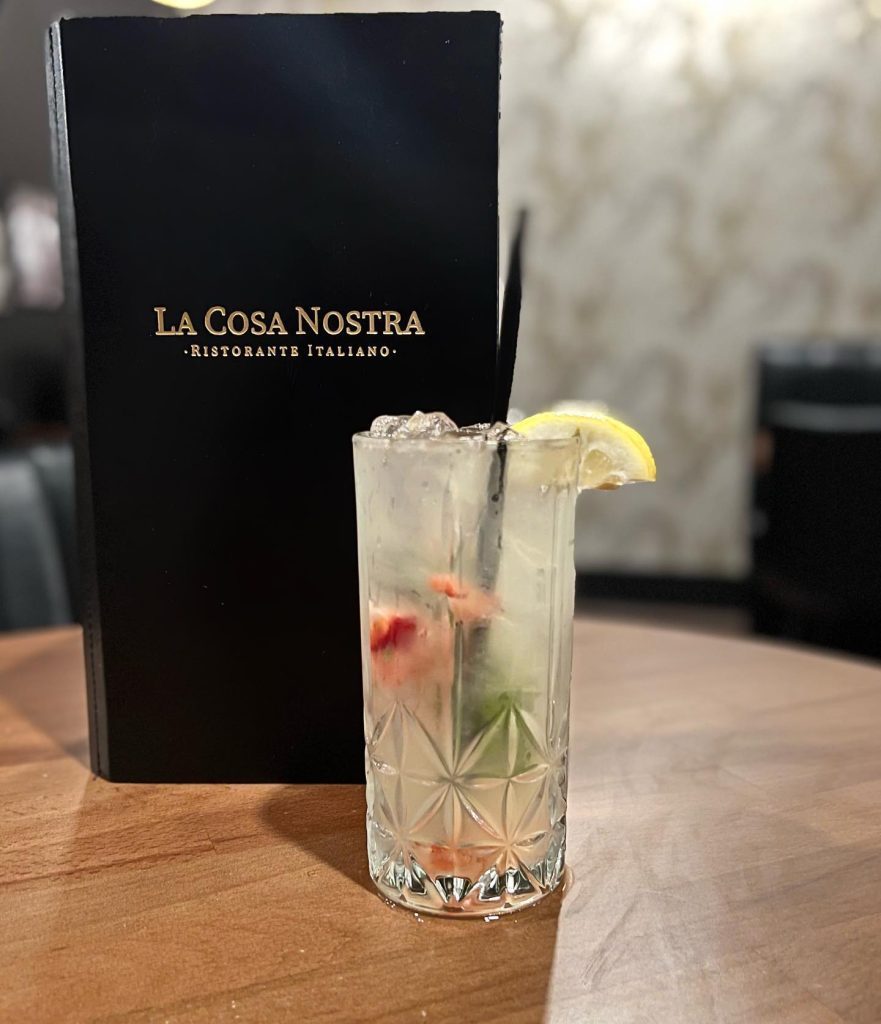 The Still at Blue Rook Distillery not only boasts a portfolio of award-winning spirits but is a fantastic restaurant, as well. Enjoy the spirit of Danville by taking home a couple bottles of their locally distilled potables including Blue Rook Cachaça, Blue Rook Cane Vodka, Espirito Dourado, Blue Rook Cane Gin and Espirito Cavaleiro.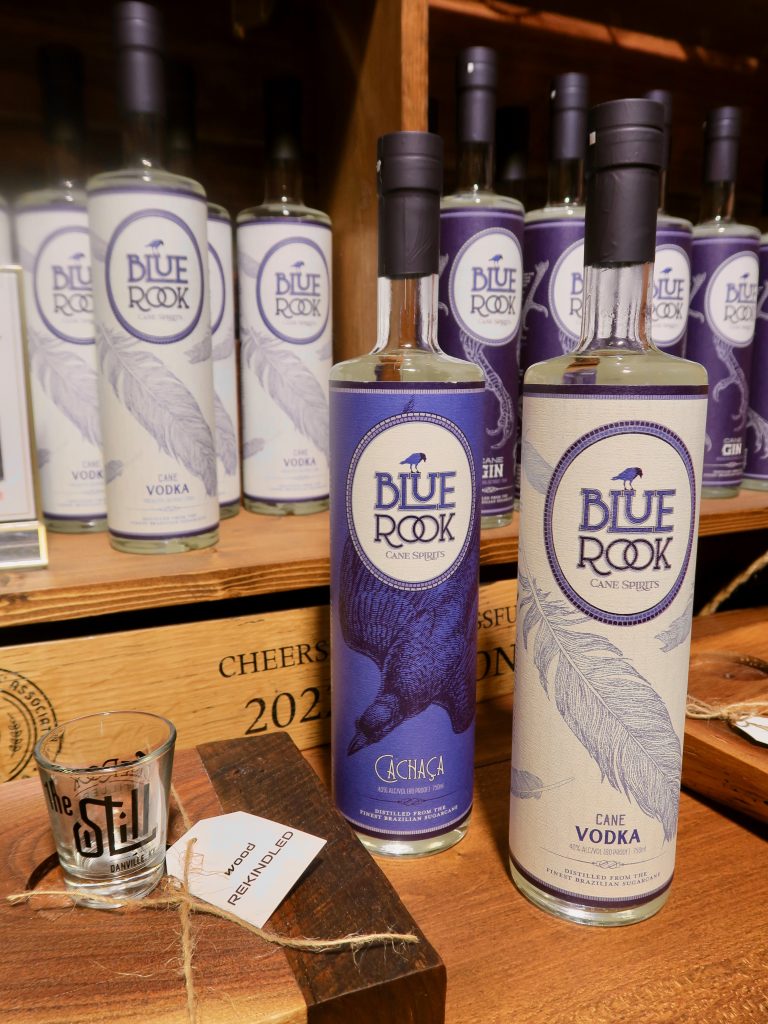 The interior is bright and colorful with exceptional artwork and whimsical kites hanging overhead. The bar area is backlit, imbuing a warm, crimson glow. From the inside window you can view their copper kettle for distilling.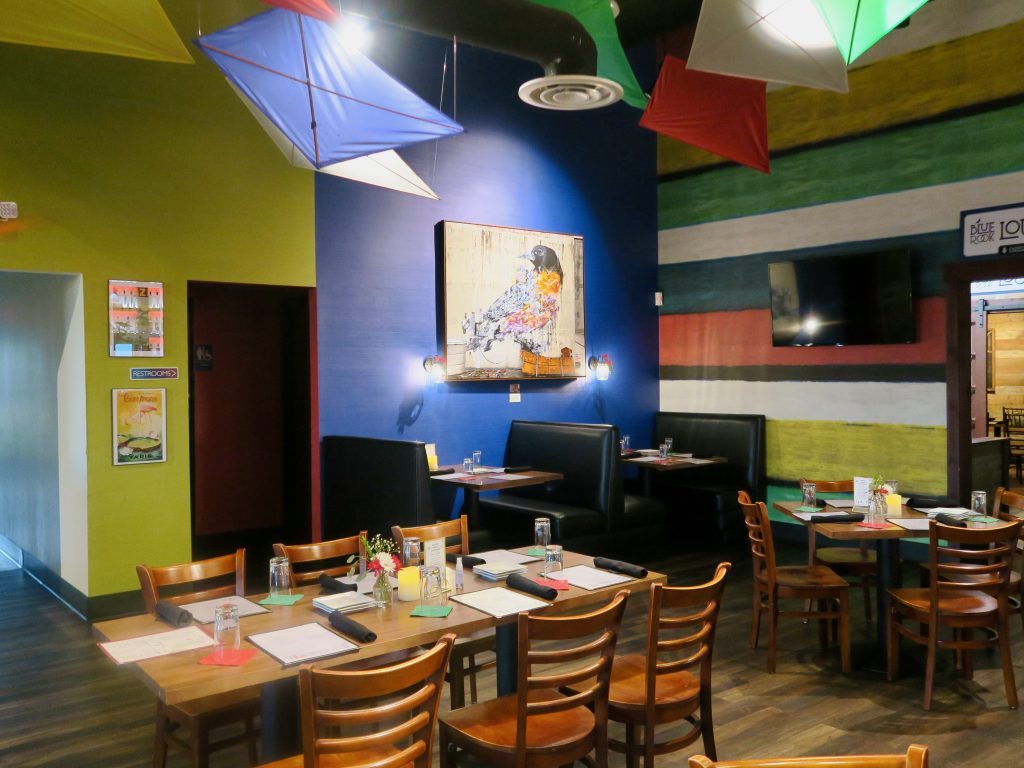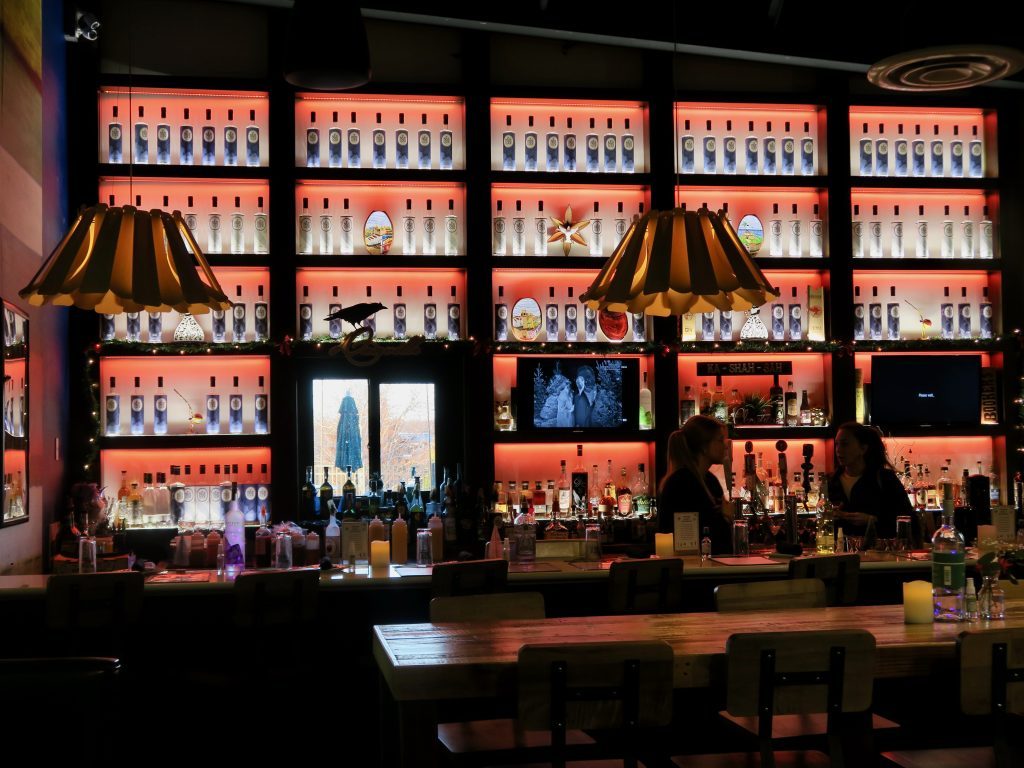 The staff was so friendly and the bartender served a citrusy Caipirinha for me to appraise. Their cachaça is smooth and delicious. They offer specialty cocktails including dessert cocktails, plus a long list of fine Kentucky bourbons.
This was my first visit and I asked for suggestions from those working. They did not steer me wrong! I started with the Buffalo Cauliflower which was an elevated appetizer with house-made bleu cheese dressing, micro celery and pickled jalapeno. I appreciated that this dish wasn't heavily breaded and fried like most I have tried.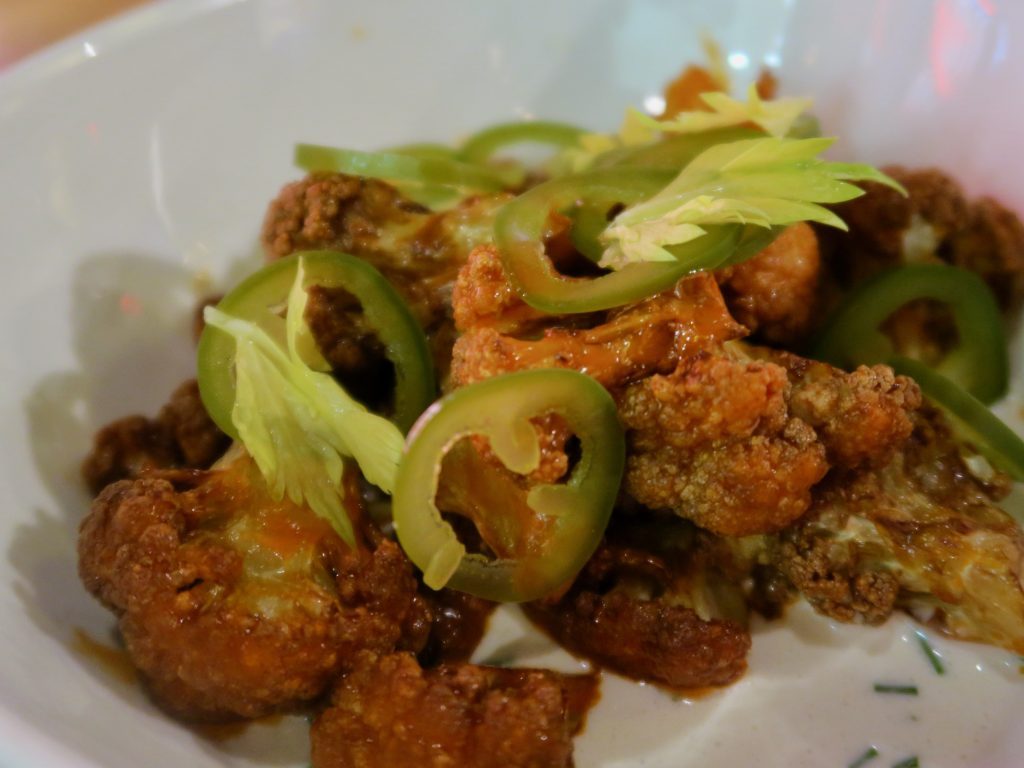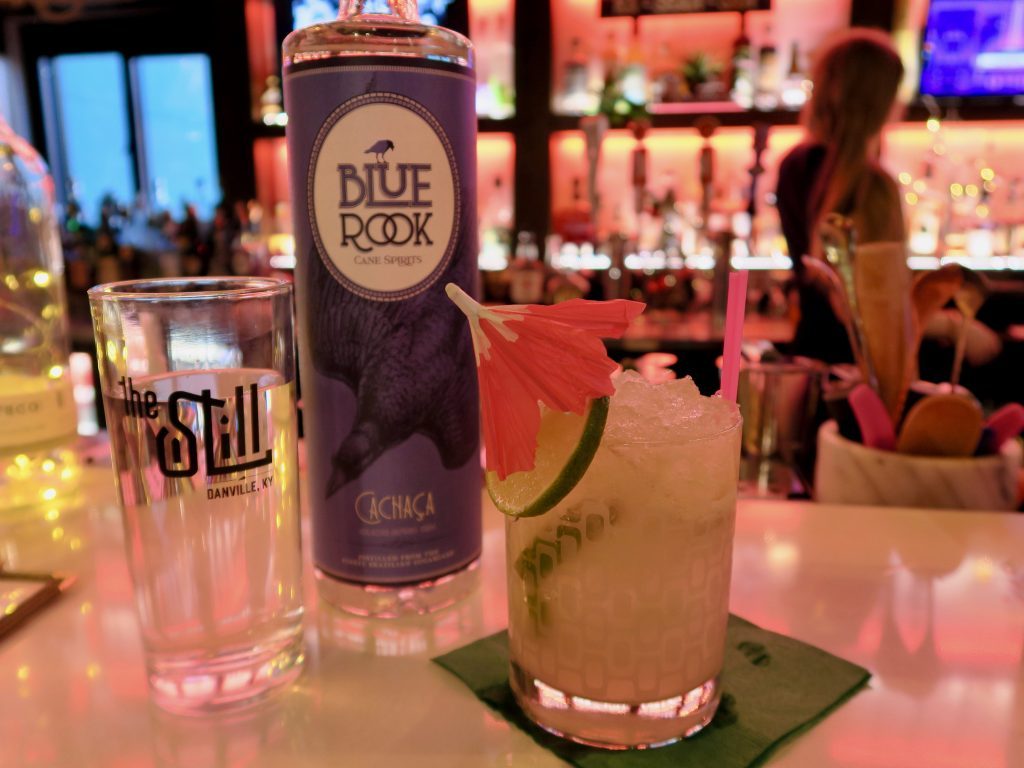 For the main course, I opted for the crowd favorite, Grilled Pork Chop with black pepper spätzle made on site, kale, oyster mushrooms, bacon and whole grain mustard vinaigrette. The flavors were well balanced. I highly recommend this outstanding restaurant to anyone planning a stop in Danville.
Bonus, they now offer tours! Tours offered on the hour, Wednesday through Saturday beginning at noon. Call 859-209-2136 for reservations.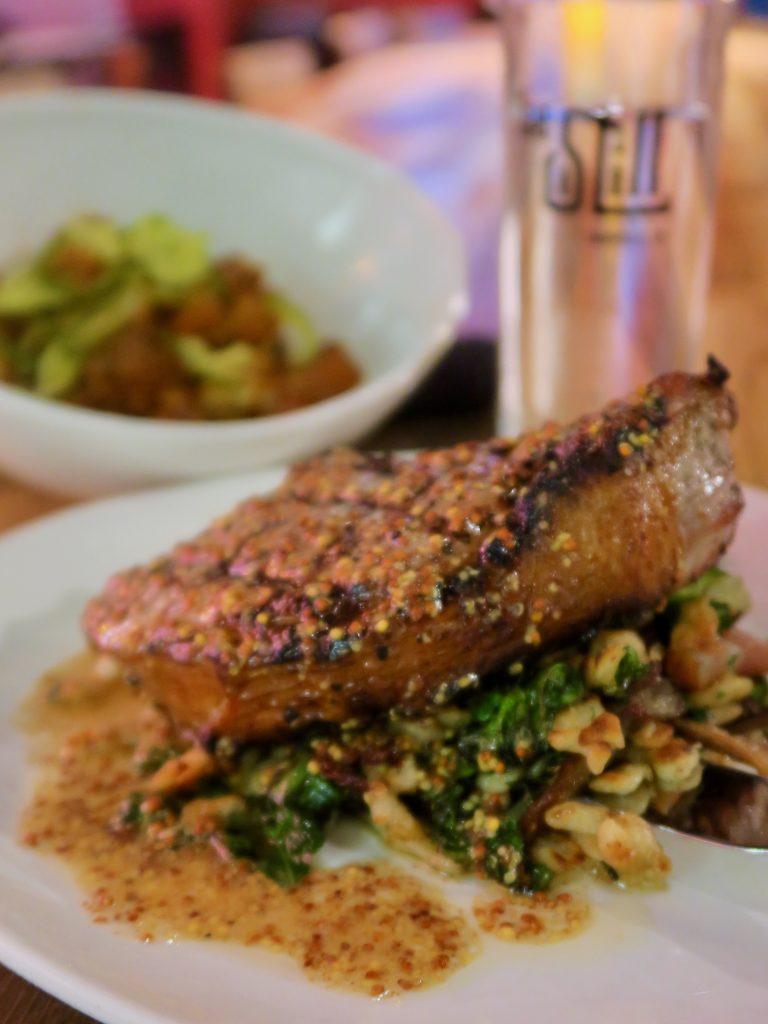 You may remember my mention of Bites of the Bluegrass in my Downtown Lexington blog. But did you know Bites offers a Danville tour? I've referred to some of Danville's great dining attractions and this foodie outing is excellent for encountering several in a three-hour excursion. Additionally, you'll hear some surprising, historical tidbits about the town's famous and infamous residents, furthering your appreciation of the spirit of Danville.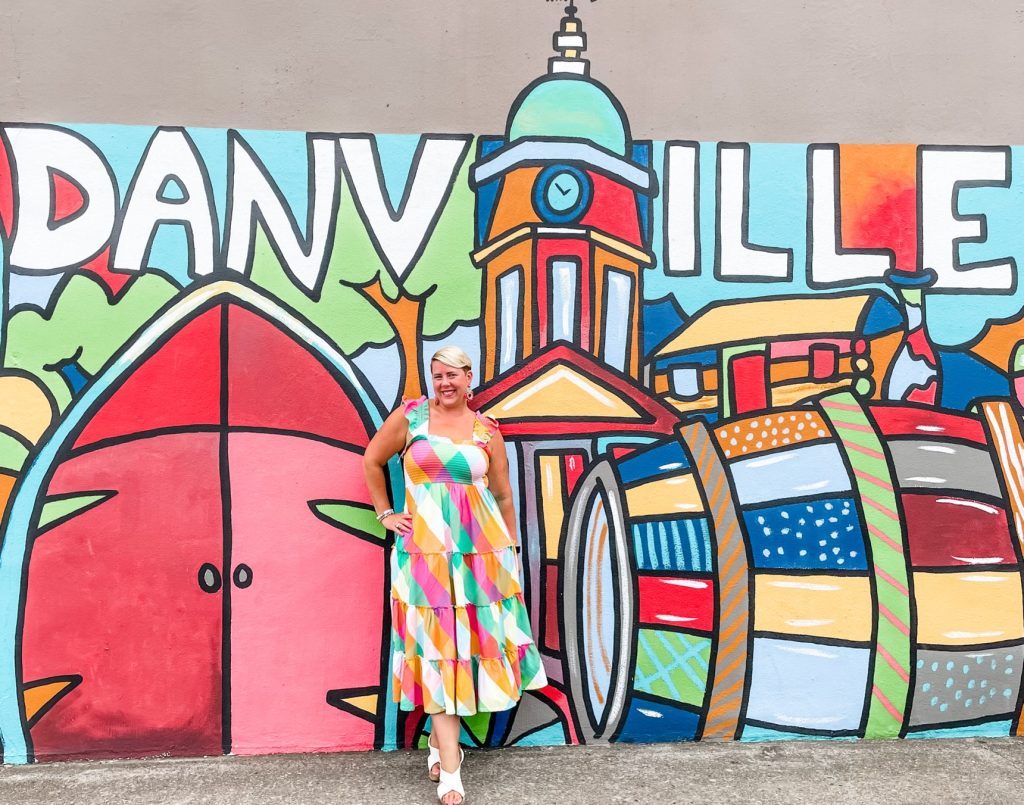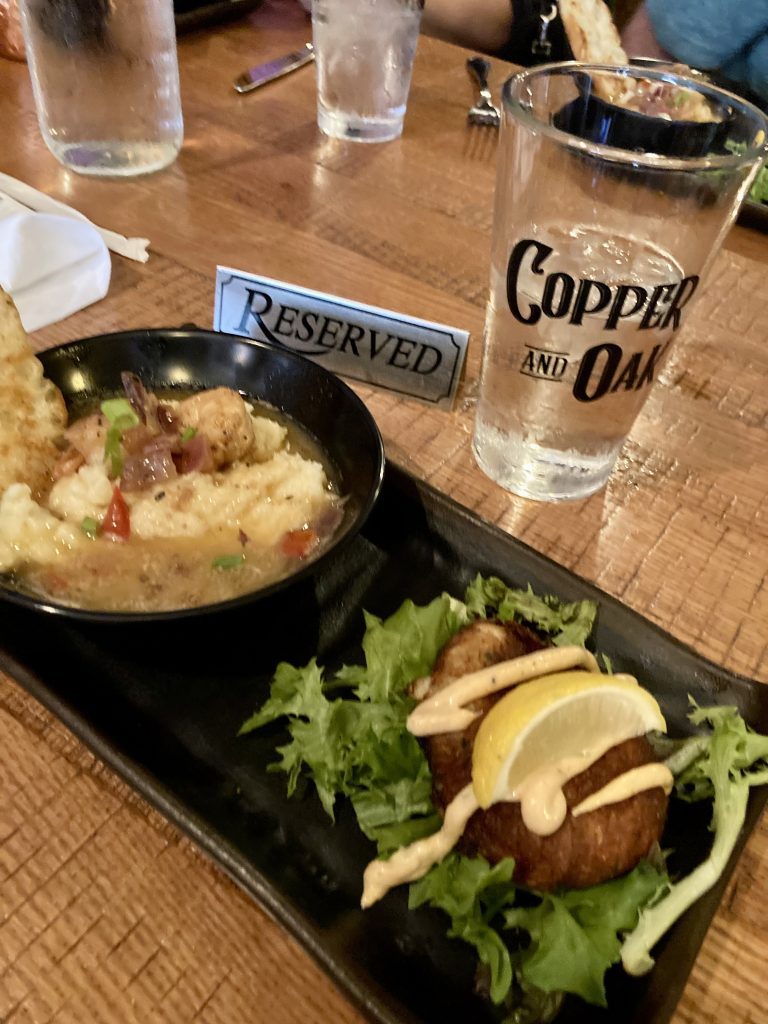 Invite tour guide, Erin Goins to be your culinary cruise director for the afternoon while you become familiar with the best that downtown Danville has to offer. You'll visit Dry Stack Coffee, Copper and Oak and Bricks and Brews. You're offered a chance to sample cachaça and a lite bite from The Still while learning more about CentreWorks whose mission is it to build an intentionally inclusive and resilient community. From this vantage point, you can glimpse a spectacular overview of downtown. You will also visit the Bluegrass Center for the Arts, renowned for its stunning exhibits. This culinary trip finishes with a taste of three enticing desserts, ensconced in the cozy vault at La Cosa Nostra!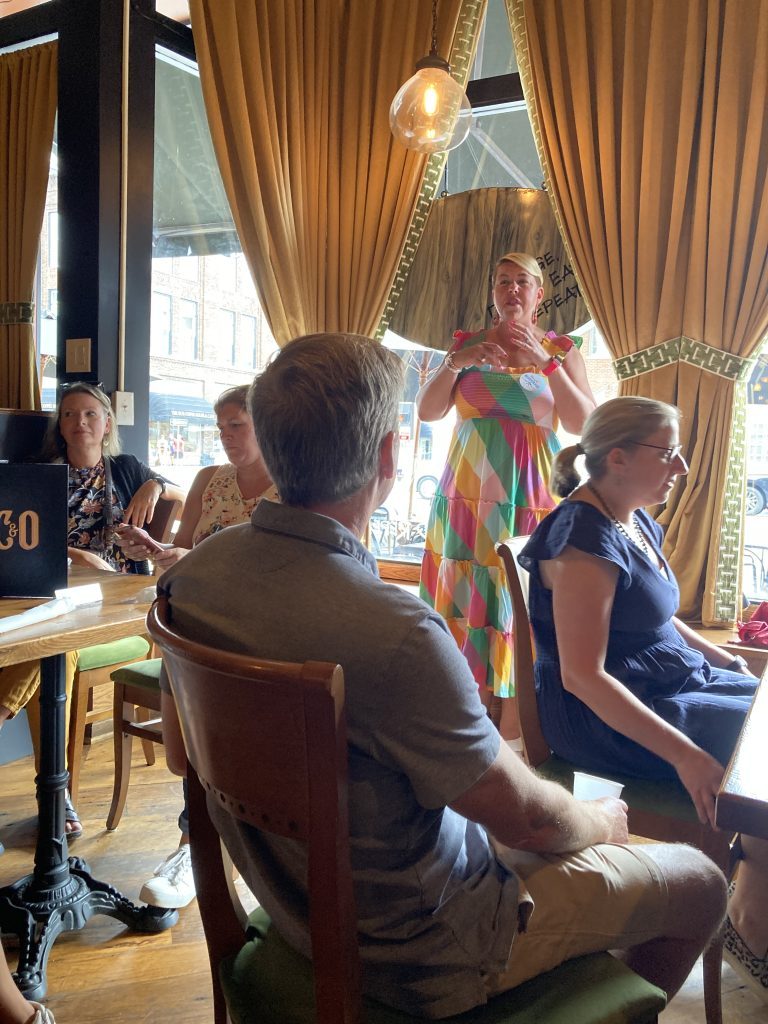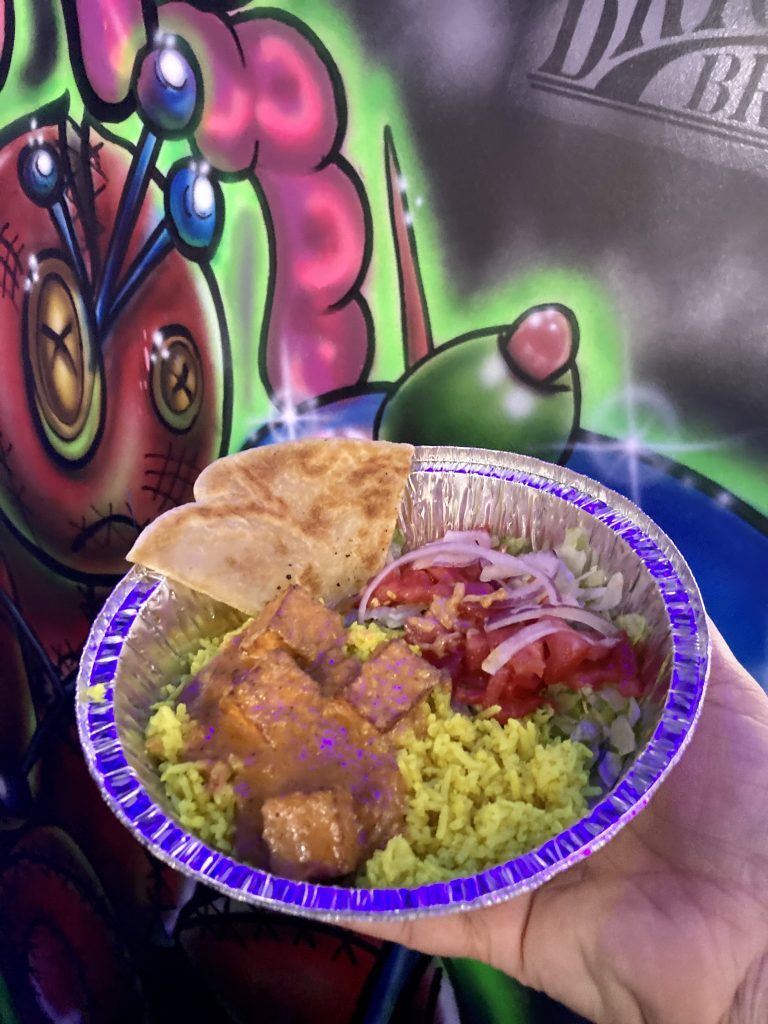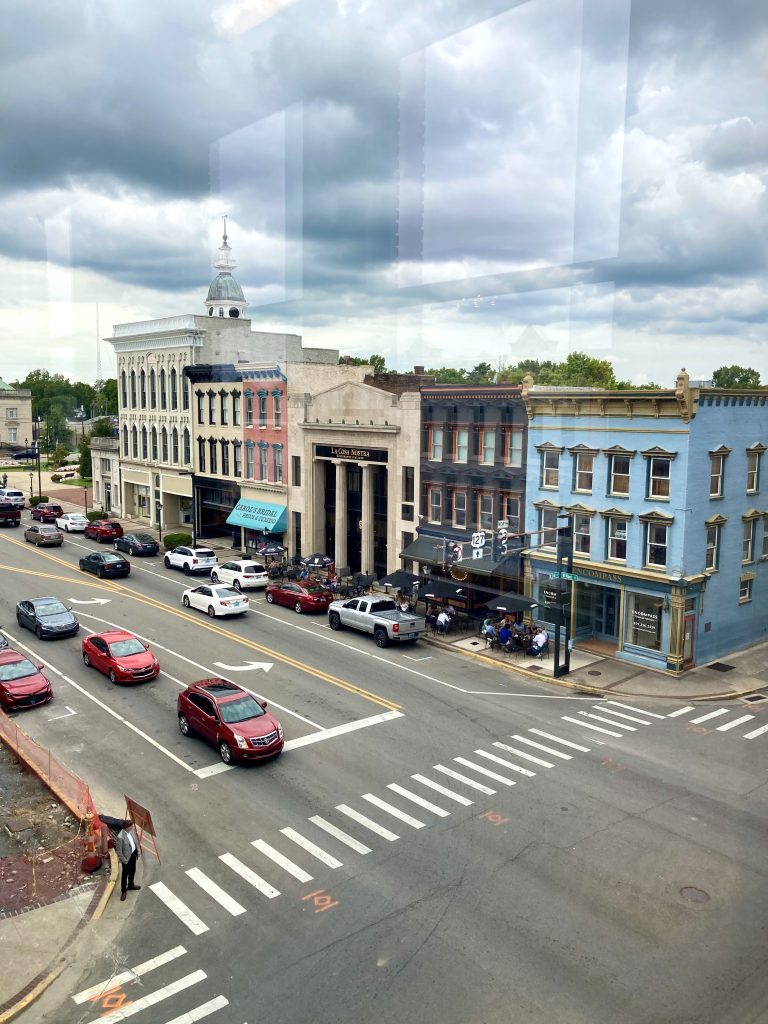 HIT THE BOURBON TRAIL IN DANVILLE, KENTUCKY
Co-founders, Shane Baker and Pat Heist performed together in a 1990s rock band and confessed they quickly realized they needed to chase another dream. Distilling had been a Baker family tradition since the 1940s. This history along with strong science backgrounds led the partners to embark on a career in the art of fermentation.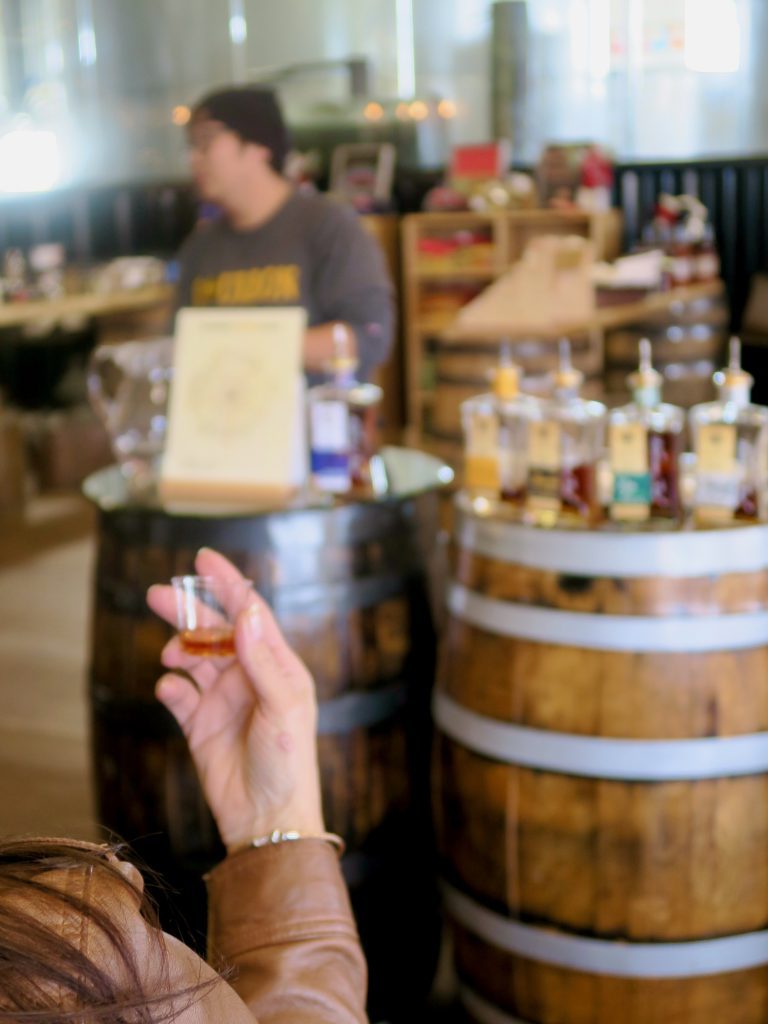 Offering small batch, bottled-in-bond, Kentucky straight bourbon with a wheated mashbill, high-rye mashbill and rye whiskey, Wilderness Trail has more than 100,000 barrels soaking in oak on their 167 acre campus. They primarily produces a bourbon whiskey and a rye variety, both of which are made with 100 percent Kentucky Proud® sourced ingredients. They also offer the popular Blue Heron vodka, ideal for martinis. Wilderness Trail liquors have a unique distinction regarding sweet mash versus the sour mash method. Wilderness Trail was the first of Kentucky's distillers to adopt the sweet mash process as their sole technique. By not acidifying the mash, they are able to bring more flavors forward from the grains to create a softer finish.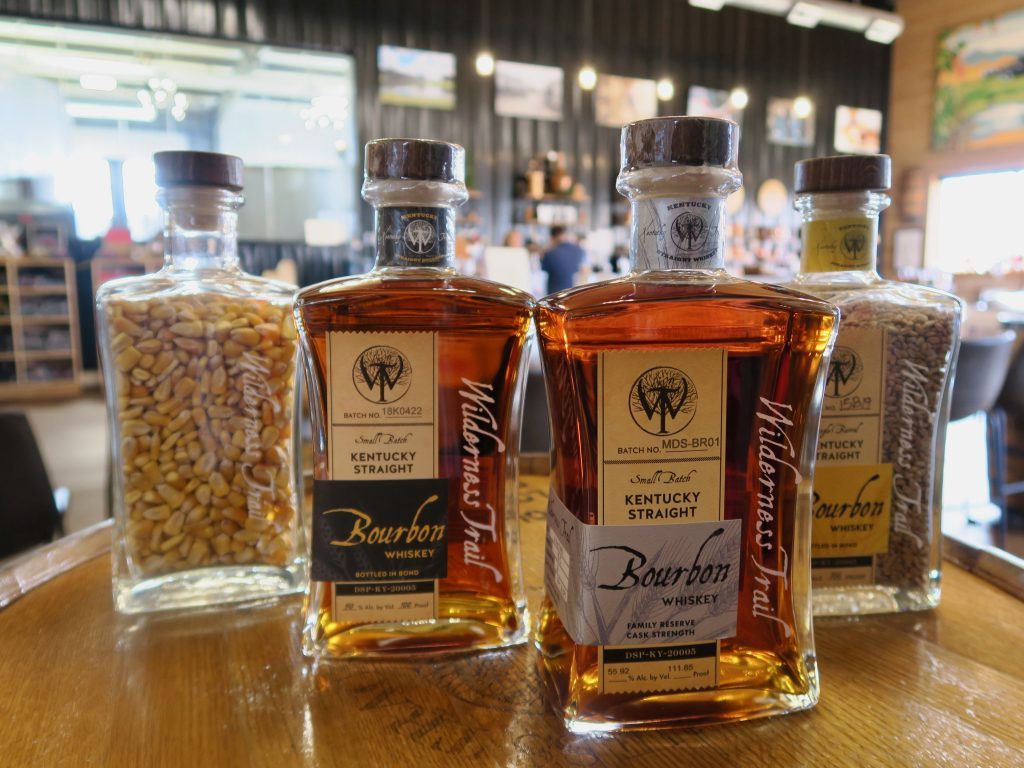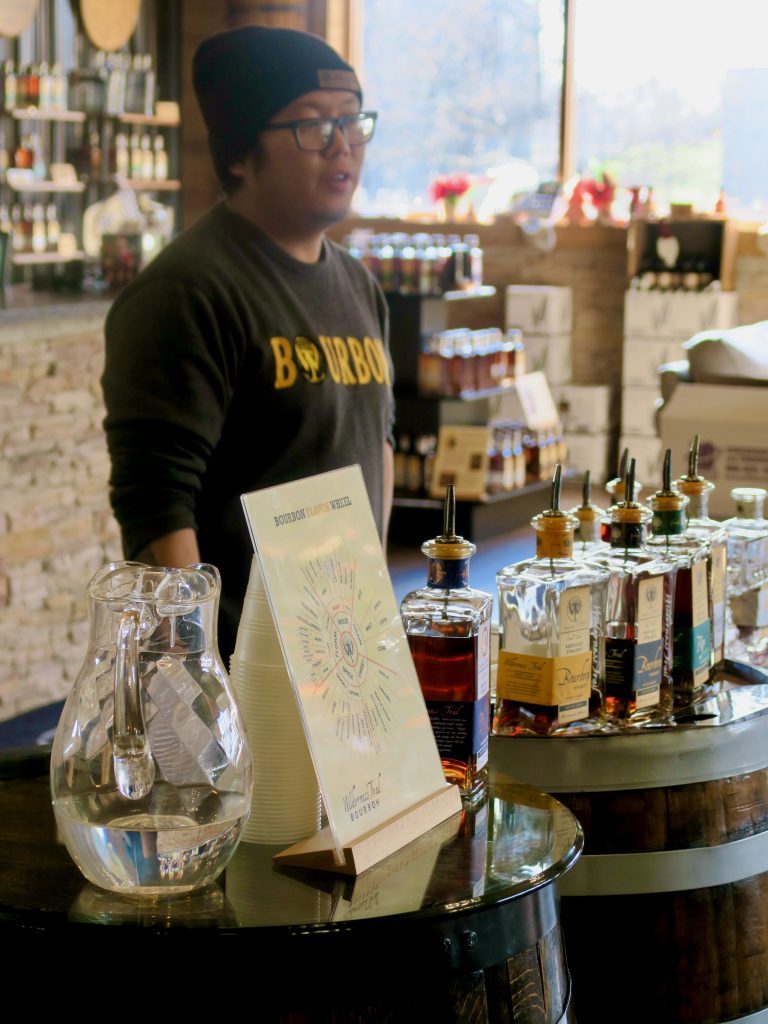 I had an opportunity to explore while visiting. The original brick farmhouse from 1859 still stands on the property and I adored the mechanical man rolling a bourbon barrel in their distilling room. I sipped their flavorful bourbons and met the friendliest farm cat. Register for a tour to gather more information about their heritage and techniques.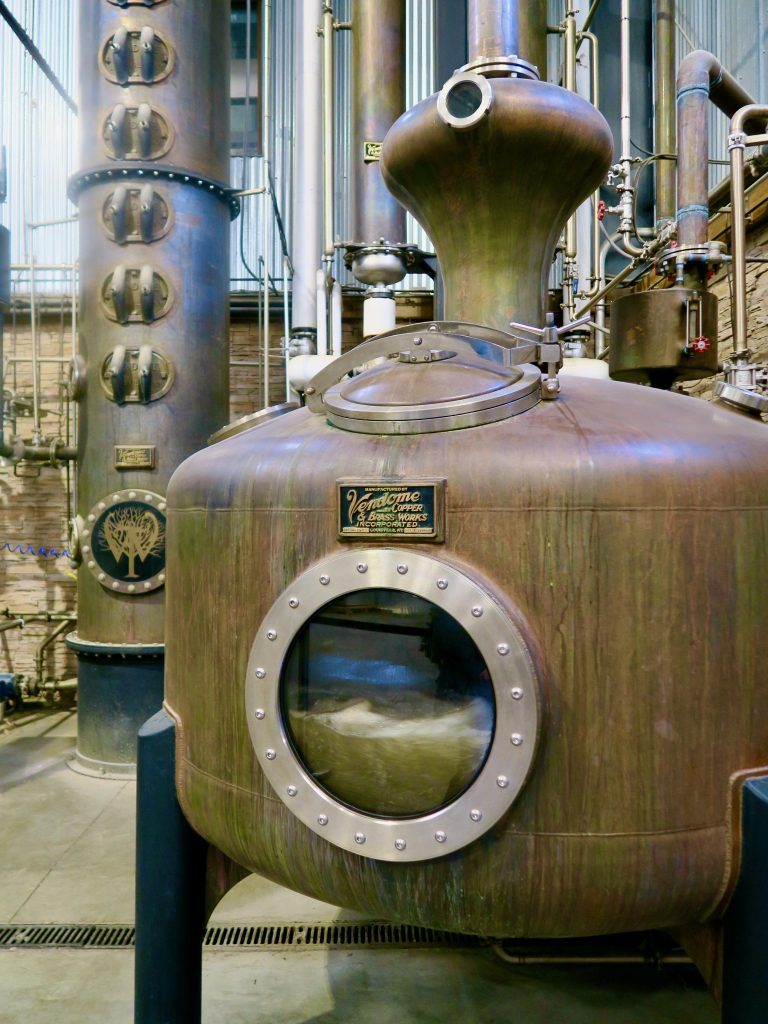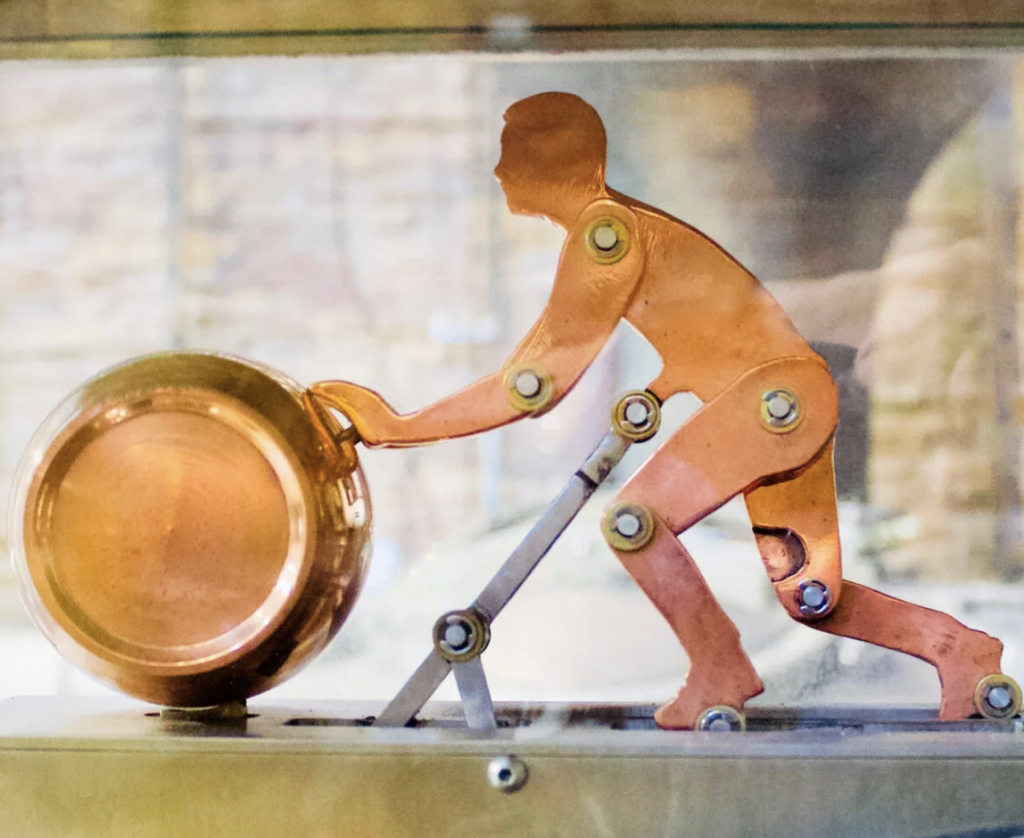 Come one and all to embrace the Danville spirit at the popular and welcoming Wilderness Trail!
GET PAMPERED IN DANVILLE, KENTUCKY
There's no better place for self-care in Danville than Essential Kneads. I began to relax the minute I stepped in this quintessential shop, enveloped in the healing scent of essential oils and soft music.
Essential Kneads offers a variety of soothing facials including the Essential, the most popular, routine skincare for maintenance. Their signature Essentially Kneaded treatment for healthy aging is astounding and the CBD infused application provides a cooling, tingling, buzz worthy facial.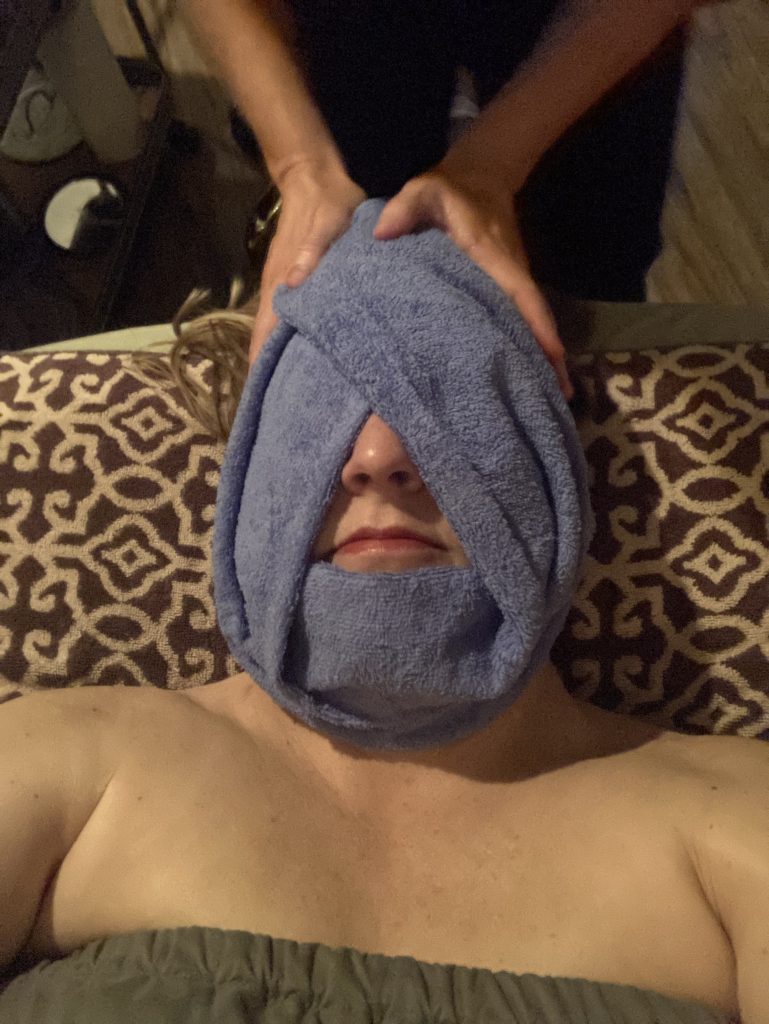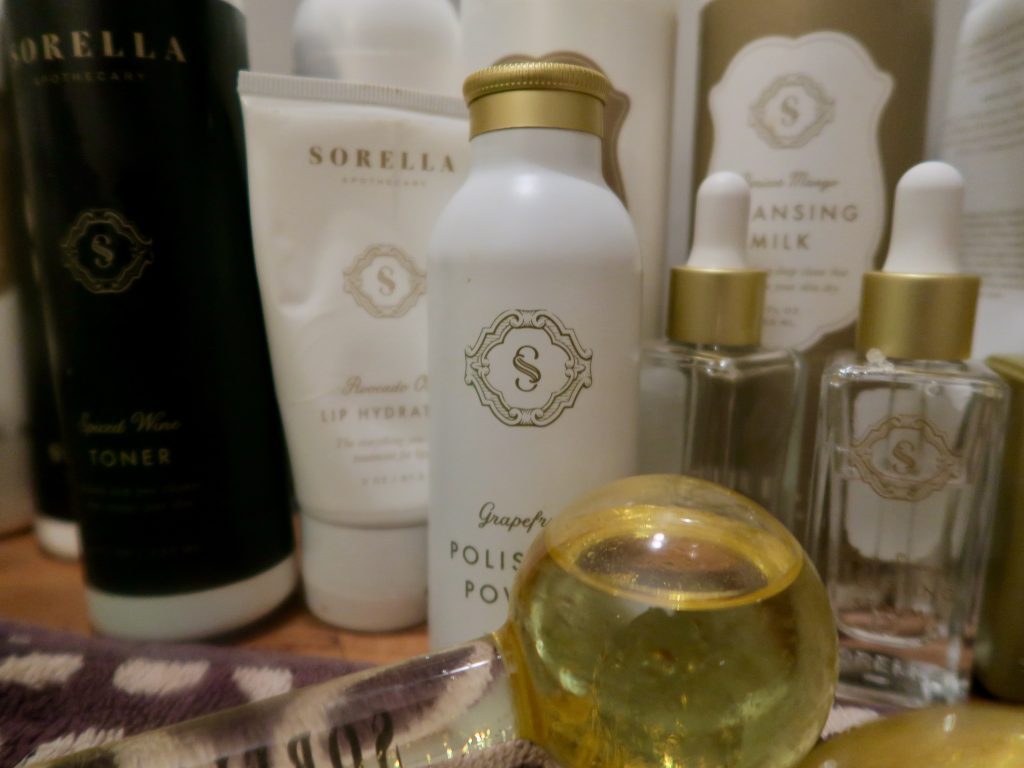 Guests can also choose from several body treatments, scrubs, dermaplaning, chemical peels and waxing. Spend time in their sauna or massage room, you can even book a couple's massage!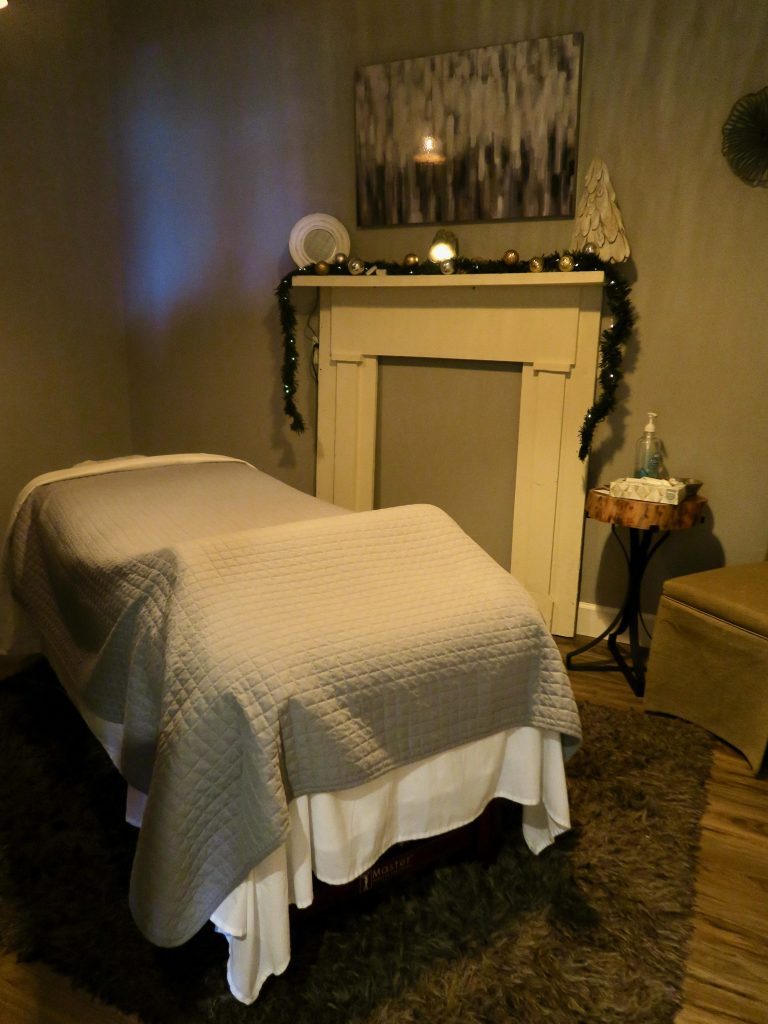 Stop in their charming gift shop on your way out for bath bombs, salt scrubs, essential oils and other items, marvelous gifts for you or a friend. I indulged in a tranquil facial and proudly departed with my skin glowing!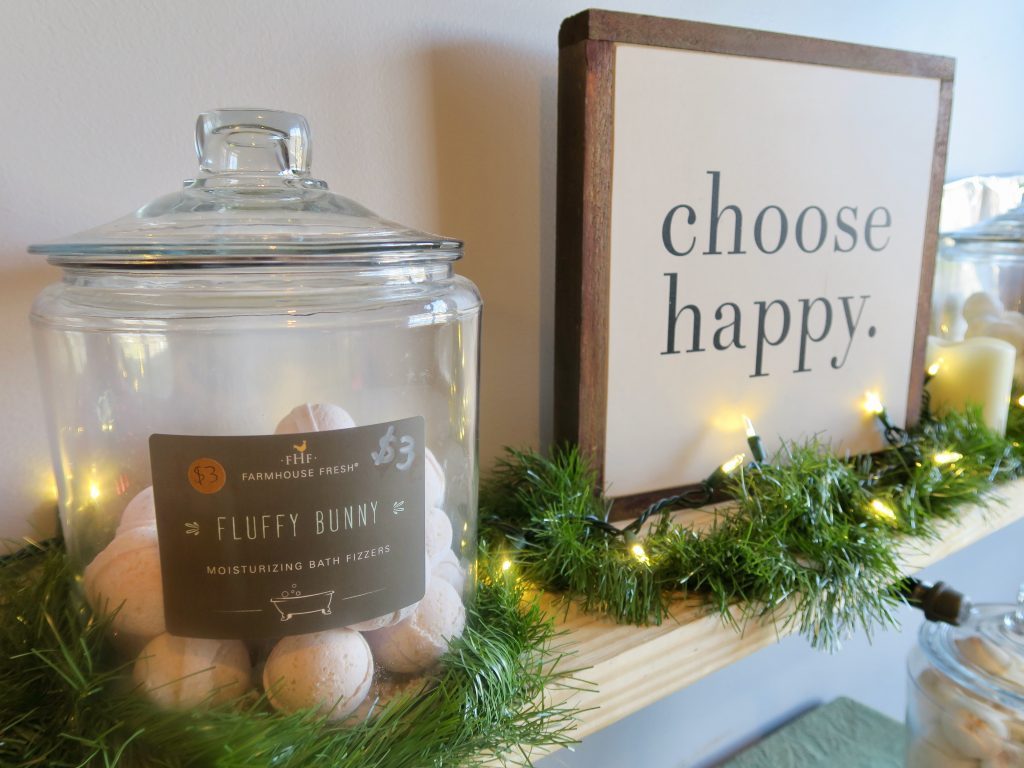 THE SPIRIT OF DANVILLE
Schedule a day trip or stay at length to celebrate the spirit of Danville. Read more about the pleasing destinations in my first blog, Danville – Town of Arts and History. Partake of their fine food and culture to experience the real heart of this impressive, little hamlet.
TRAVEL TO DANVILLE, KENTUCKY FROM:
Lexington- 38 miles
Louisville- 83 miles
Georgetown- 50 miles
Elizabethtown- 119 miles
Covington- 84 miles
Harrodsburg- 10 miles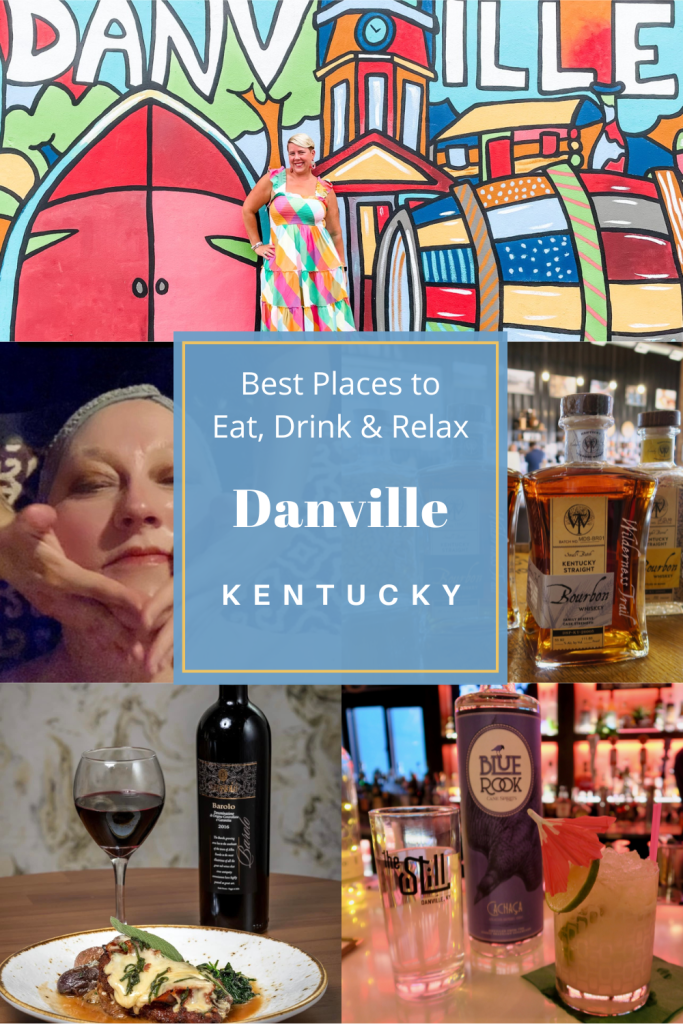 With such an abundance of activities and entertainment available in Danville, Kentucky, two blogs are required to appreciate the full picture! Yes, the spirit of Danville is alive and well in its dining, libations, art, culture, history and entertainment. DRINKING & DINING IN DANVILLE, KENTUCKY LA COSA NOSTRA Ferry your taste buds to Tuscany at La…