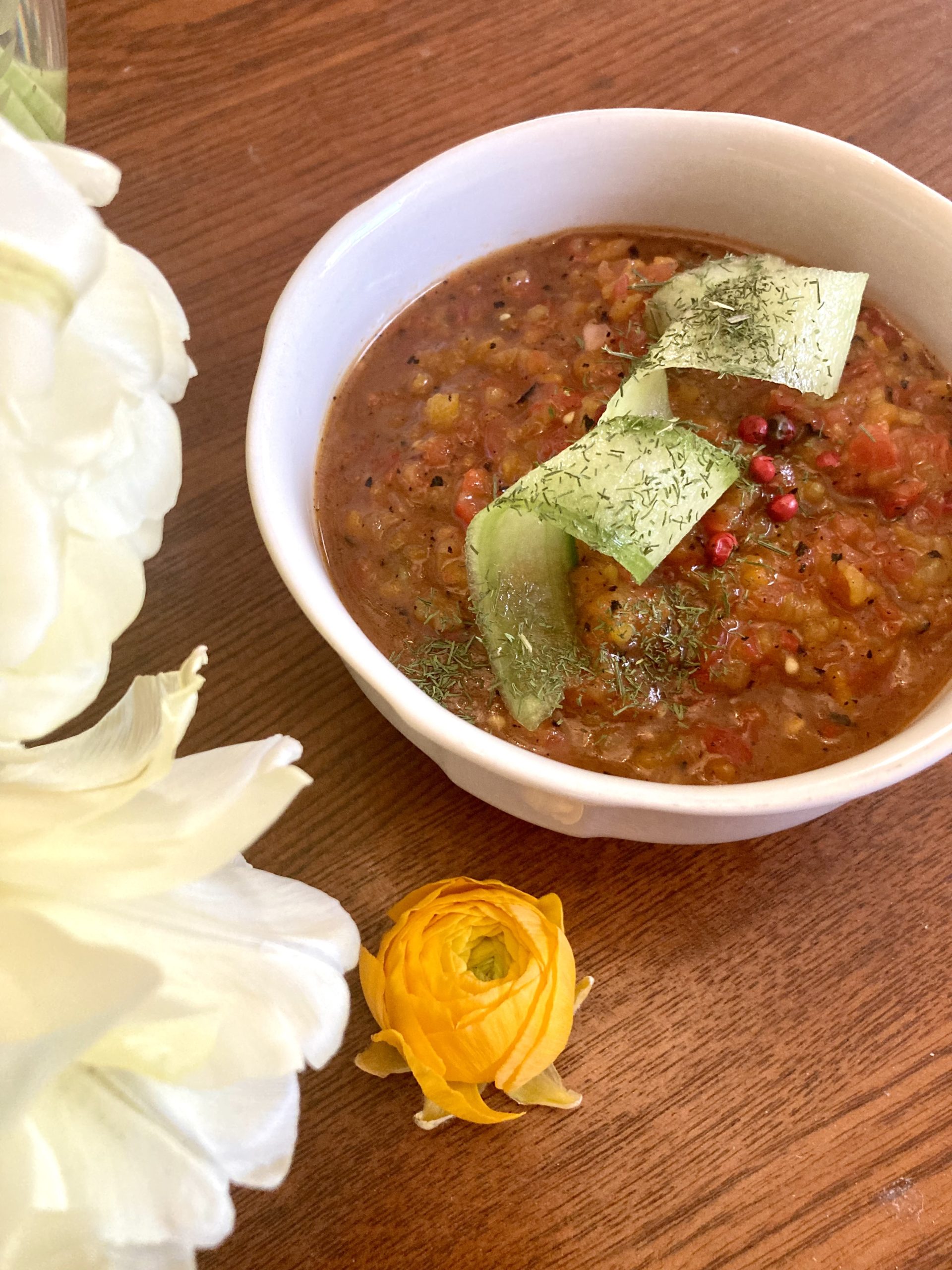 Best Gazpacho Ever
by Marie

Posted on

June 24, 2023
Gazpacho is my jam! This tasty soup, served hot or cold is such a bright and refreshing treat. It proclaims, "Summer is here, y'all!" You gotta try this recipe for the best gazpacho ever.
Gazpacho is ideal for making use of fresh produce from the Farmer's Market and I have discovered the best recipe ever! My husband loves it and he's not a huge veggie fan. The key is the Bloody Mary mix and Worcestershire sauce. Read on to learn how to prepare at home.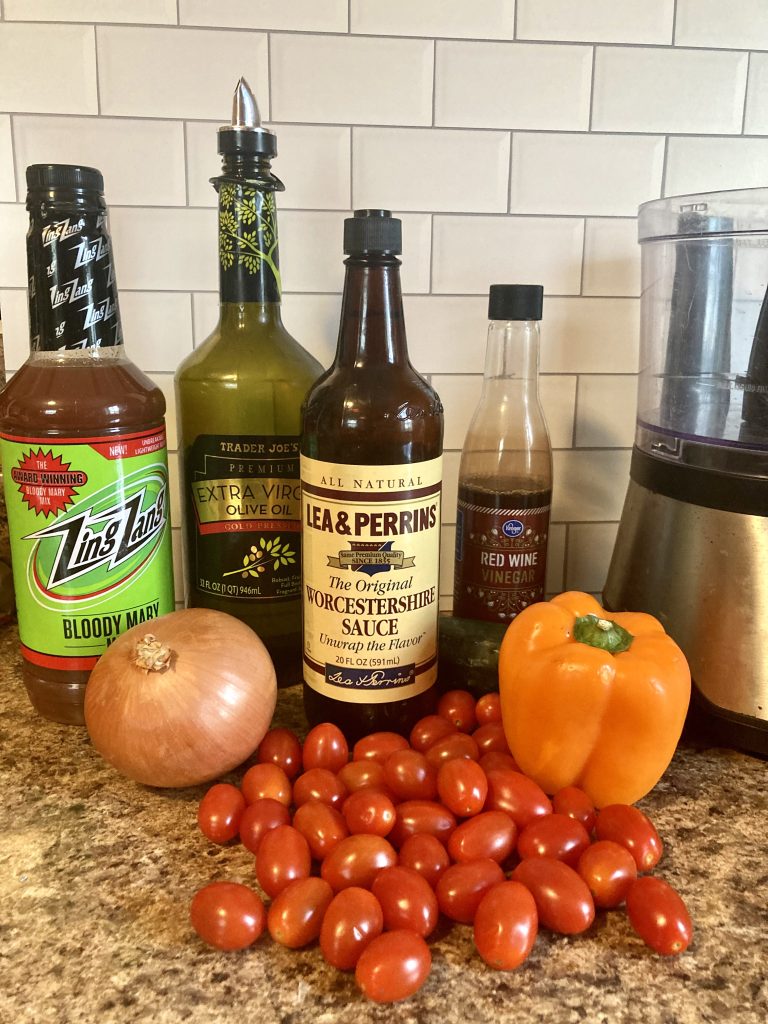 The veggie ingredients can be flexible but here are my choices:
3-4 Large Tomatoes or Equivalent
1 cup Bloody Mary Mix
½ Onion
1 Red/Orange Bell Pepper
2 Stalks of Celery
1 Cucumber (peel if the skin is bitter)
2-3 Tablespoons Red Wine Vinegar
1 Tablespoon Sugar
2 Tablespoons Olive Oil
1 Teaspoon Worcestershire Sauce
Wiz it all together in a food processor to desired consistency and serve at room or frig temperature. Garnish with fresh dill and chopped avocado. Viola! It's so easy and magically delicious.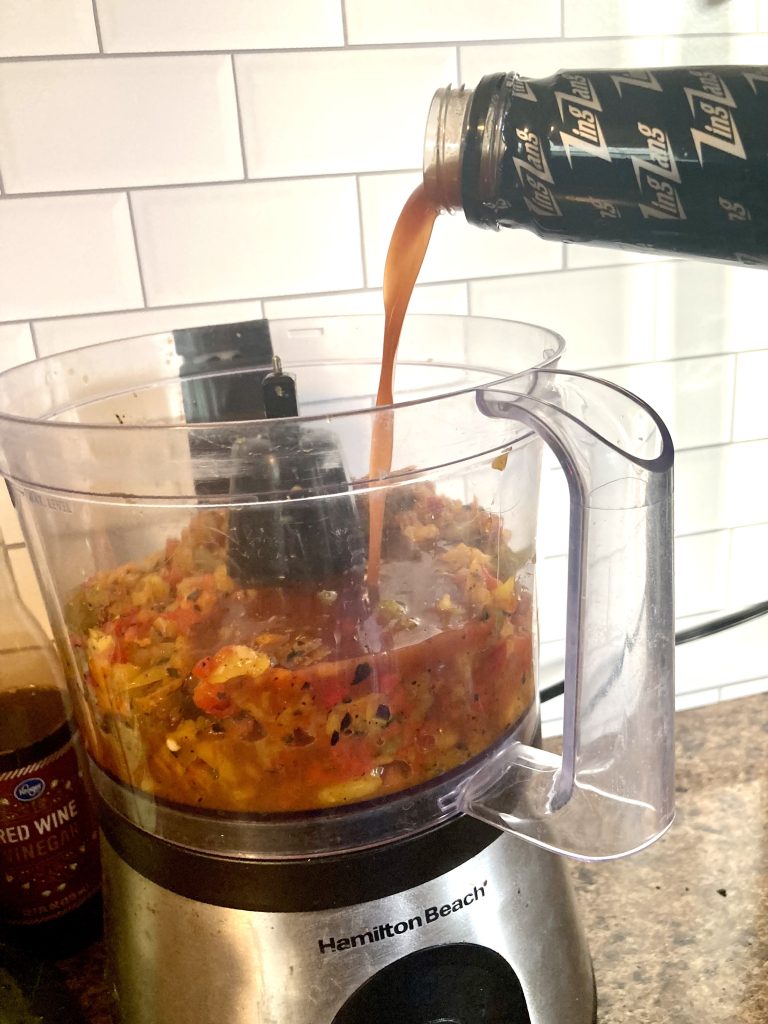 I have to give props to my bestie's dad, John Passafiume, who turned me on this recipe. He tweaked a recipe he was given and I tweaked his recipe to create the best gazpacho ever.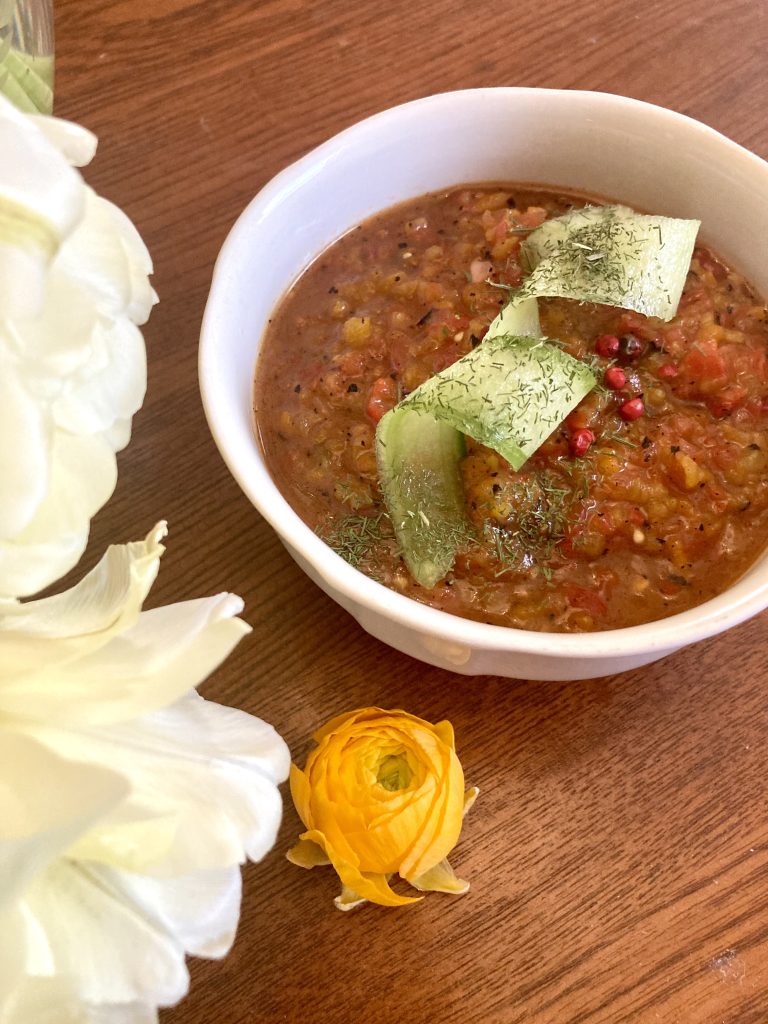 Have lots of veggies from your garden or CSA and looking for great recipes? Click on my home page and enter Summer Recipes in the search bar for more scrumptious ideas.
Be sure to sign up for my mailing list on the home page. Keep in the loop with the happenings around Kentucky, as well as awesome Instagram giveaways!
Gazpacho is my jam! This tasty soup, served hot or cold is such a bright and refreshing treat. It proclaims, "Summer is here, y'all!" You gotta try this recipe for the best gazpacho ever. Gazpacho is ideal for making use of fresh produce from the Farmer's Market and I have discovered the best recipe ever!…