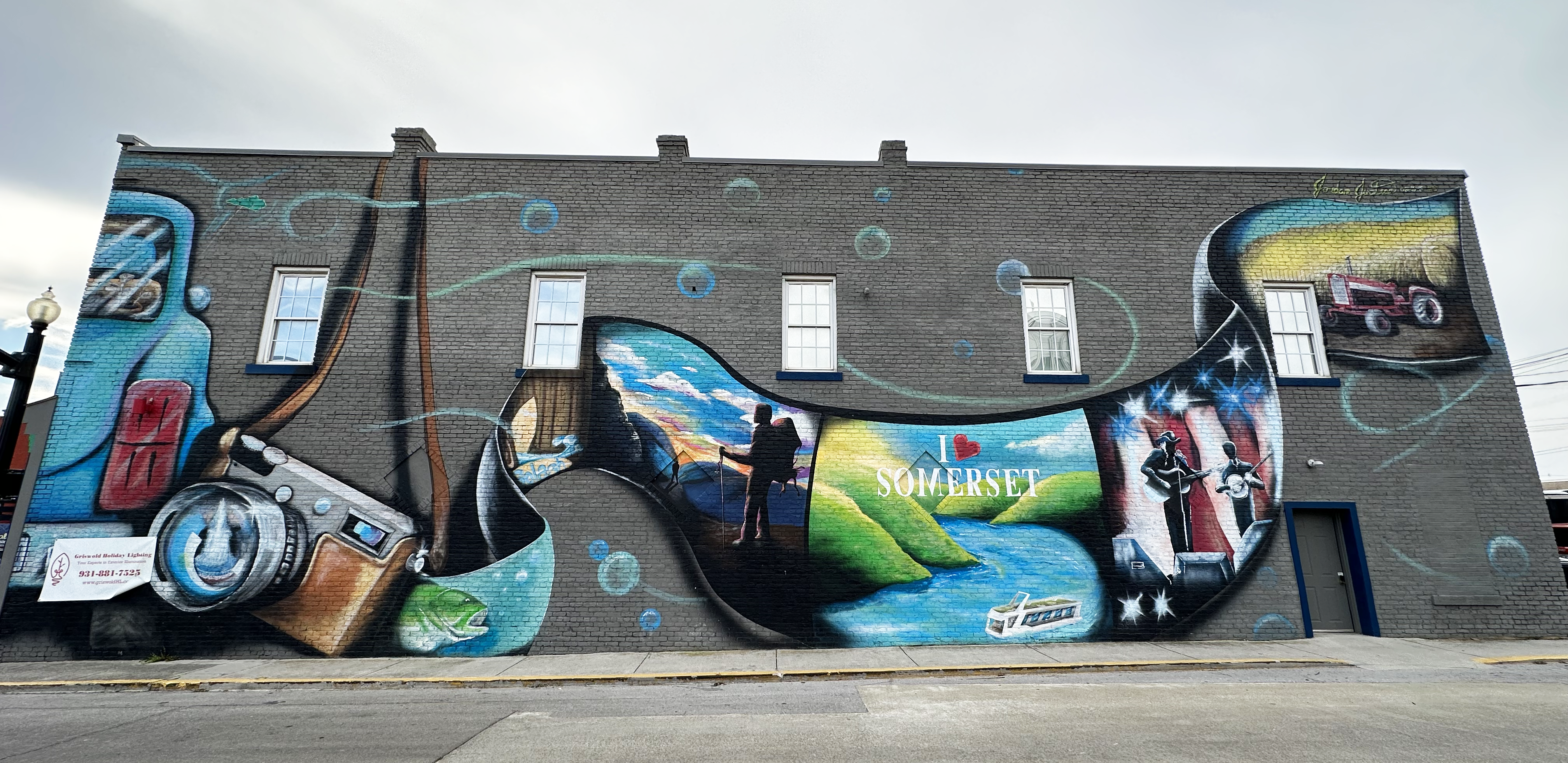 Stay Awhile in Somerset
by Marie

Posted on

June 7, 2023
Blogger and travel enthusiast LaKesha Henson is the talent behind Chase New Horizons which shares travel and experiences around Kentucky and the country. Henson generously shares her inspiration to stay awhile in Somerset below and trust me, after reading it, you'll want to make plans to visit!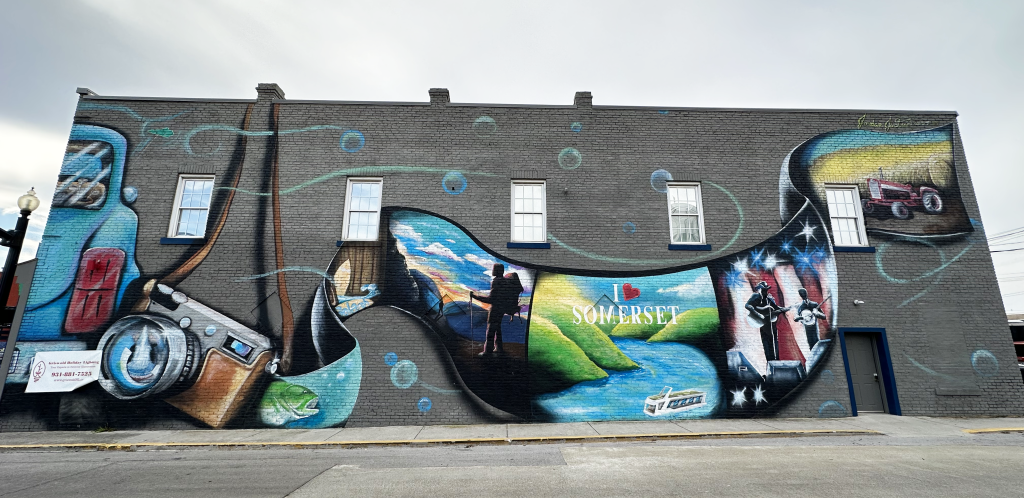 Most people visit Somerset for a specific reason. Some come for the gorgeous Lake
Cumberland, while classic car enthusiasts visit during Somernite Cruise days; all
without realizing the plethora of local shops and restaurants they're missing out on.
Downtown Somerset, Kentucky is one of the best places to spend your time. Everything
you could want is within walking distance.
You could easily fill up a weekend with the entertainment, shopping, and dining options, so just stay awhile in Somerset!
Somerset Entertainment and Events
When you want some entertainment, see what's happening at The Virginia. This
historic theater was originally opened as a cinema in 1922, but today it is host to many
types of entertainment. You can catch a play, musical group, or comedian at The
Virginia Theater. Be sure to check the website and get your tickets for a true one of a
kind experience.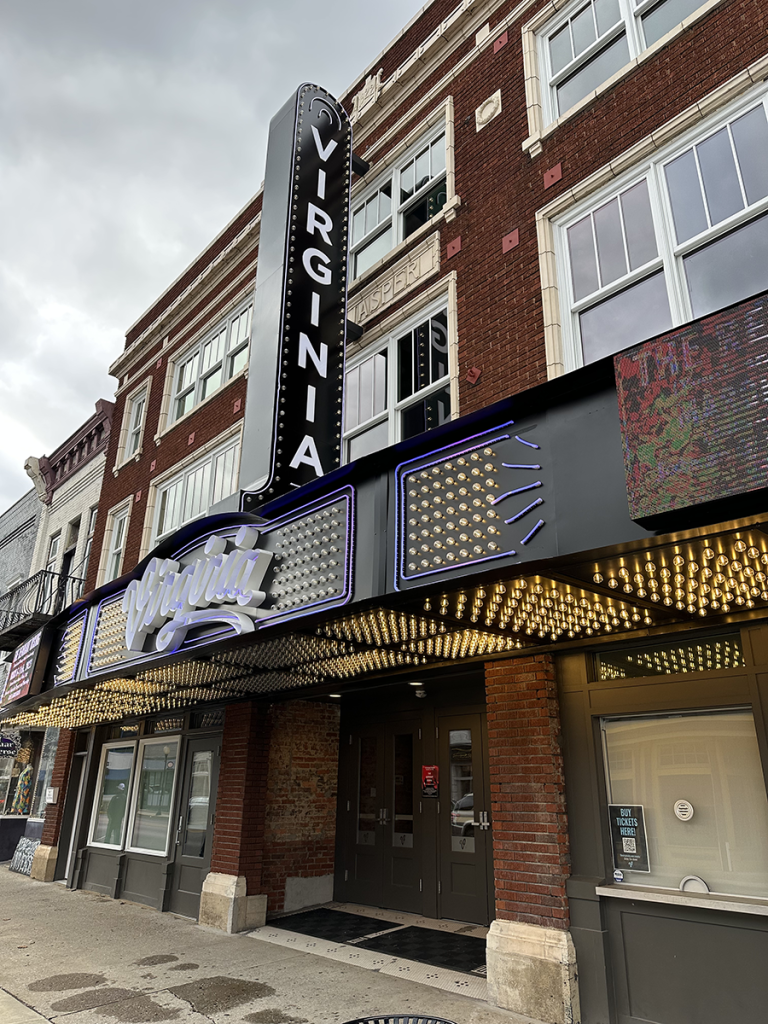 The biggest ongoing event in Somerset is the Somernite Cruise event. Starting in April,
car enthusiasts of all types flock to the area for the largest classic car show in the
Bluegrass. Somernite Cruises is a magnificent display of cars where you sit along the
main drag and watch as classic and vintage vehicles drive by in all their glory. Scope
out a good spot, set up your chairs, and have a good time as the many cars roll by. This
event takes place on the 4th Saturday of every month from April to October along
Highway 27. The best part is seeing the cars in action while you sit comfortably
admiring them for as long as you want. The Somernite Cruise event is a great reason to stay awhile in Somerset.
Everyone loves to see giant murals on the side of an unassuming building. Somerset is
full of murals depicting the local culture. Go mural hunting to see if you can find all of
them. Several are in the downtown area, so as you're walking around shopping and
dining you can take in some of the creativity of local artists in the area.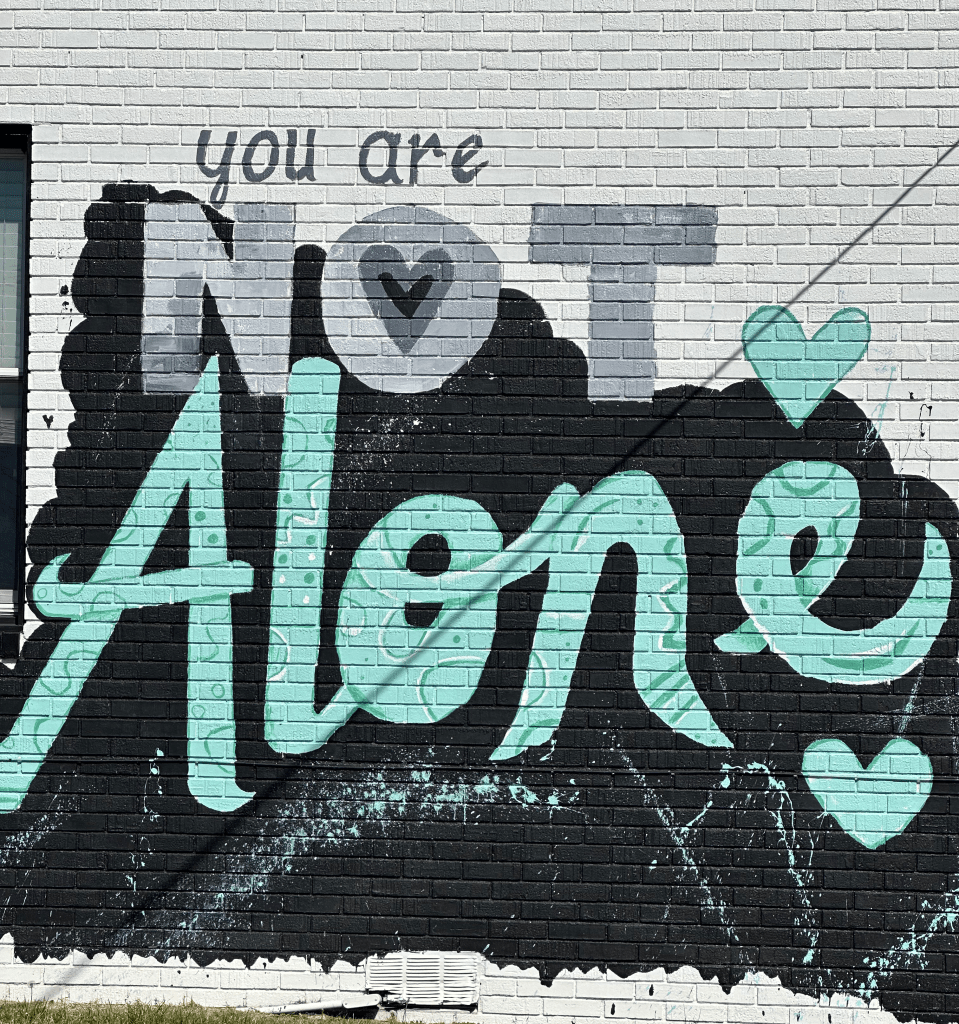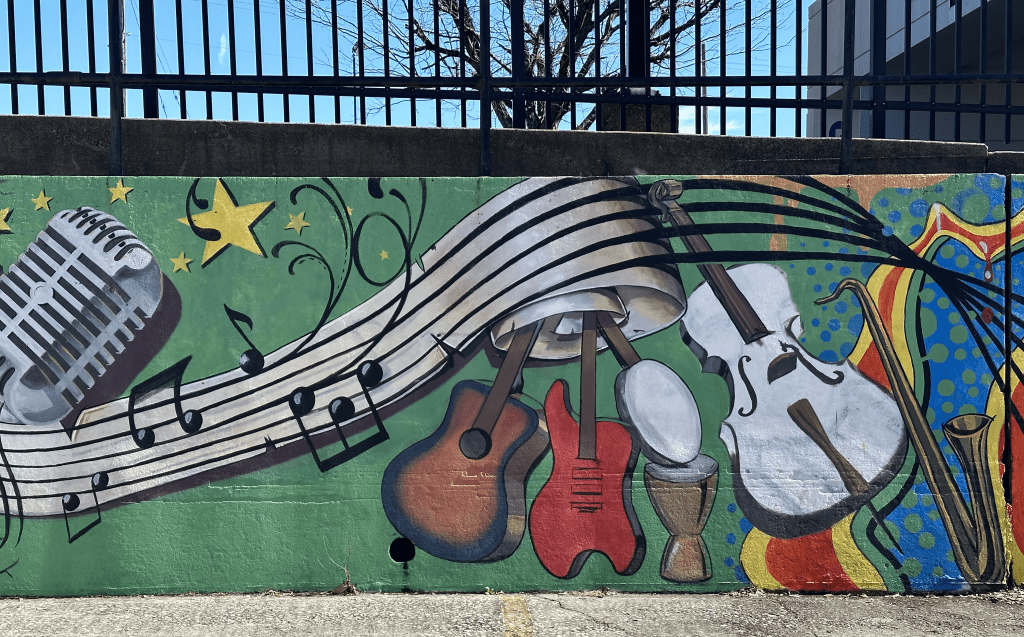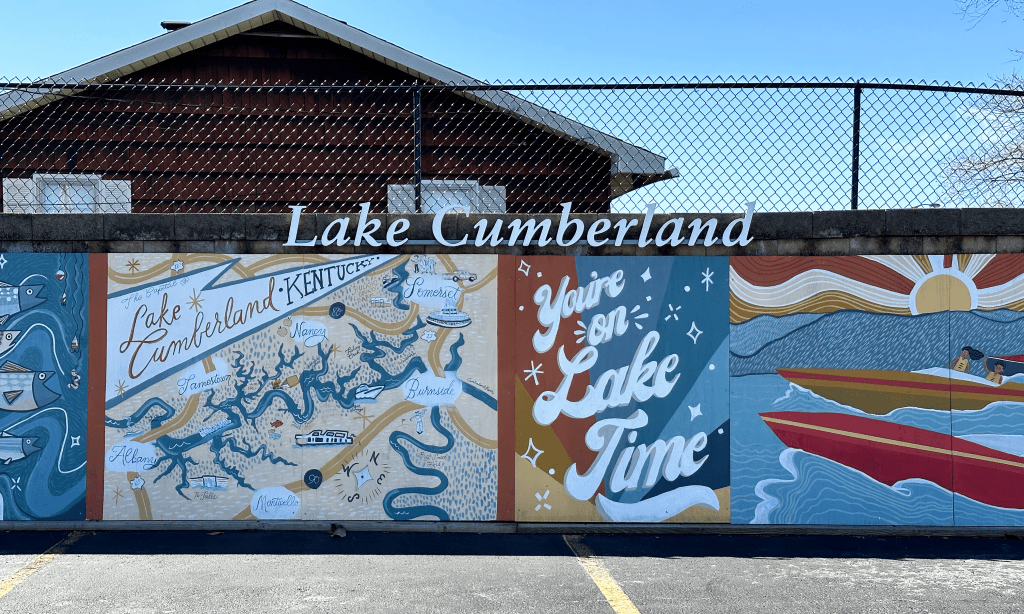 Shopping in Somerset
There are multiple boutiques that you're bound to find a style for any
fashionable occasion when you stay awhile. Persnickety Jane Boutique is a great place to get your next outfit. With youthful looks, you can get anything from party dresses to casual wear.
Don't forget to accessorize with a hat and some jewelry.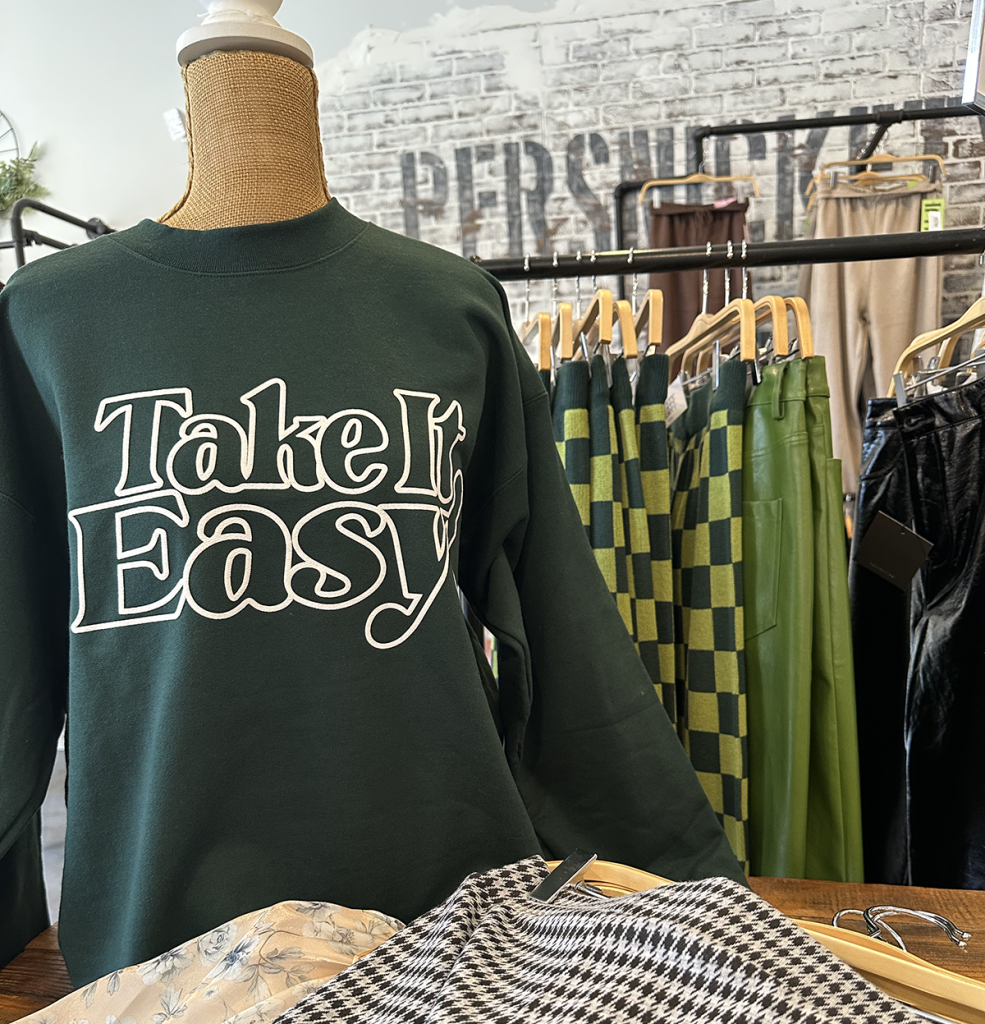 Looking to make your shopping a little more exciting? Stop in The Mole Hole for a
drink, some chocolates, and perusing. This cute little shop is tucked in a corner in
downtown Somerset. Not only can you shop for gifts but you can have a drink and some
chocolates while you shop. This unique combo provides the perfect opportunity to get
everything you need in one stop. The specialty chocolates are too hard to pass up so
grab a few to go. The Mole Hole has several items that would be a great addition to any
home. I love the serving-platters with interchangeable bobbles for each occasion.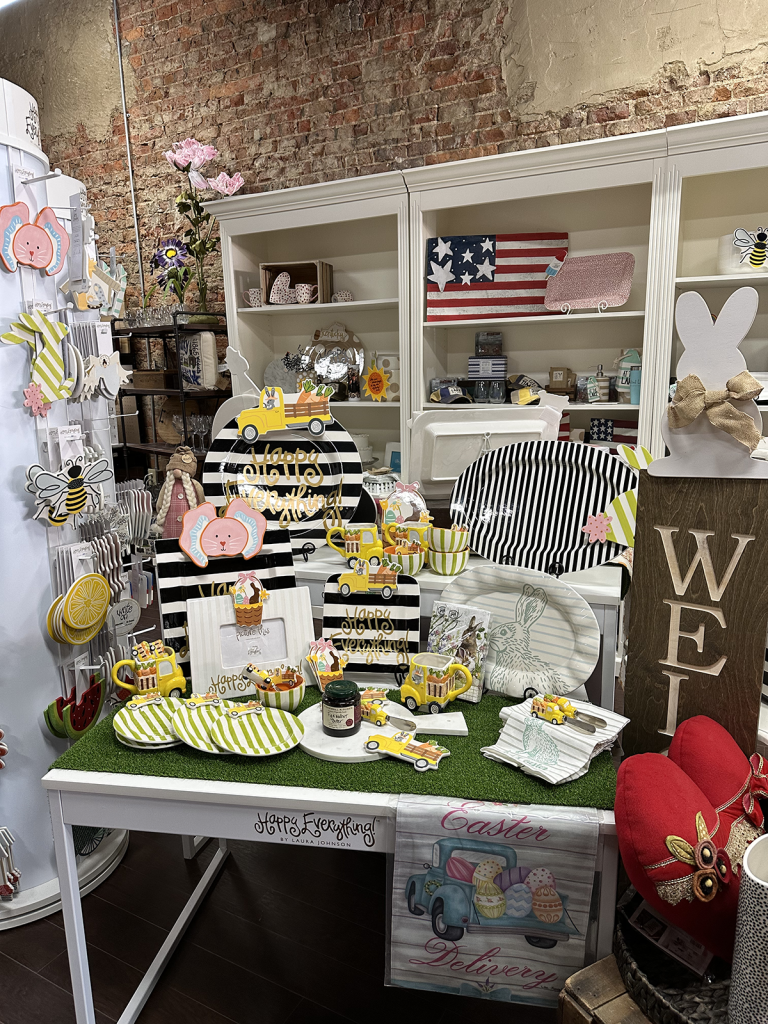 Right next door to the Mole Hole, tucked upstairs, is The Vintage WKND where you'll
find styles of the past making a comeback. This vintage clothing store has several
stylish items from previous decades that will have you feeling super nostalgic and
trendy. They have adult and children clothing including a ton of denim – get your jorts,
mom jeans, jean jackets, and vests all in one stop. The best part is everything is super
affordable.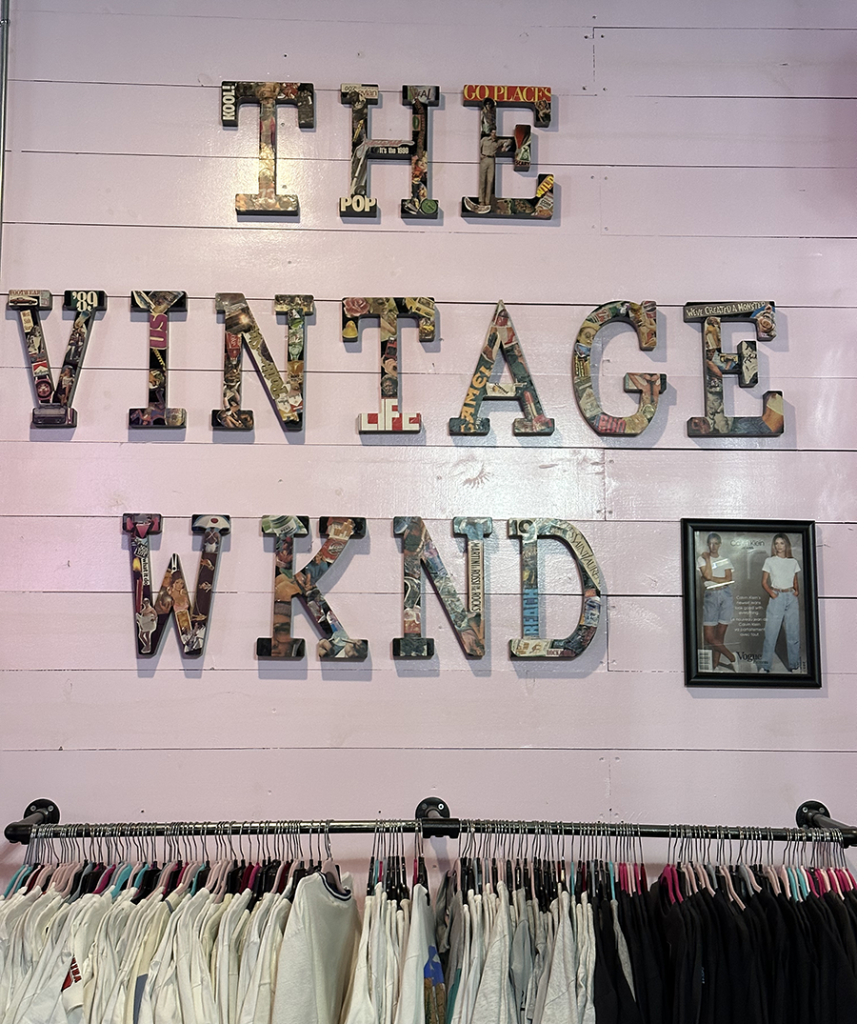 If you like one of a kind art pieces then you'll want to stop in Makers Mill. This artist
collective is a hub for several local artists to display their work. With everything from
paintings, pottery, leather work, photography, and so much more. Don't miss what's
upstairs, there's so much to see here that each time you return you'll find something
new. Shopping is a great reason to stay awhile in Somerset!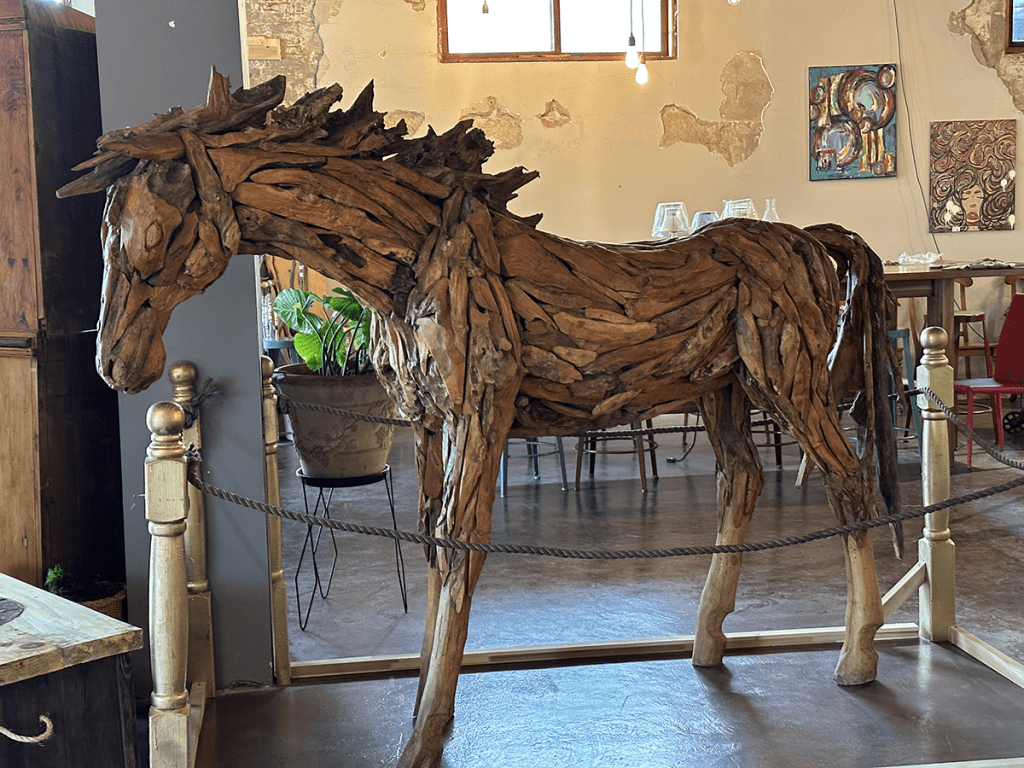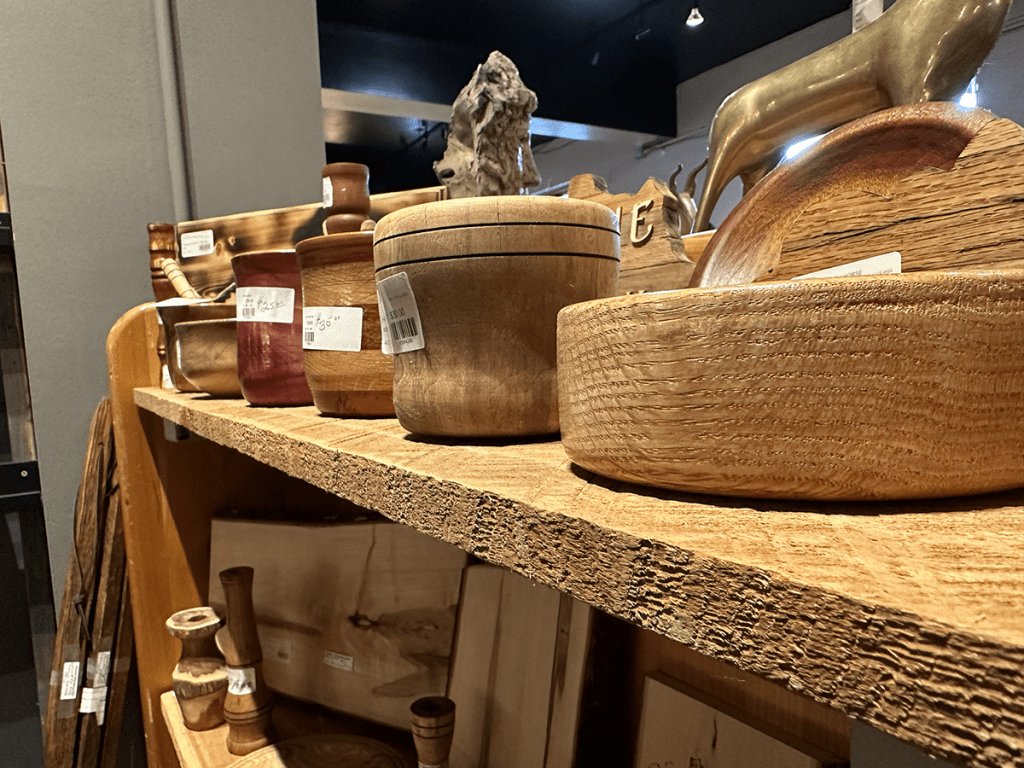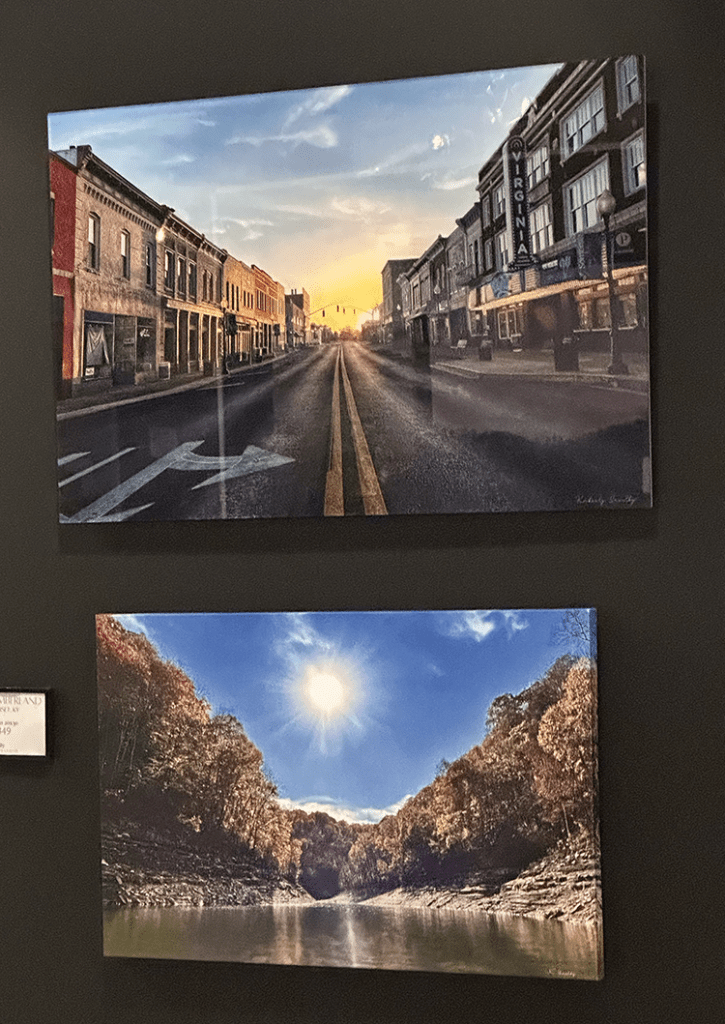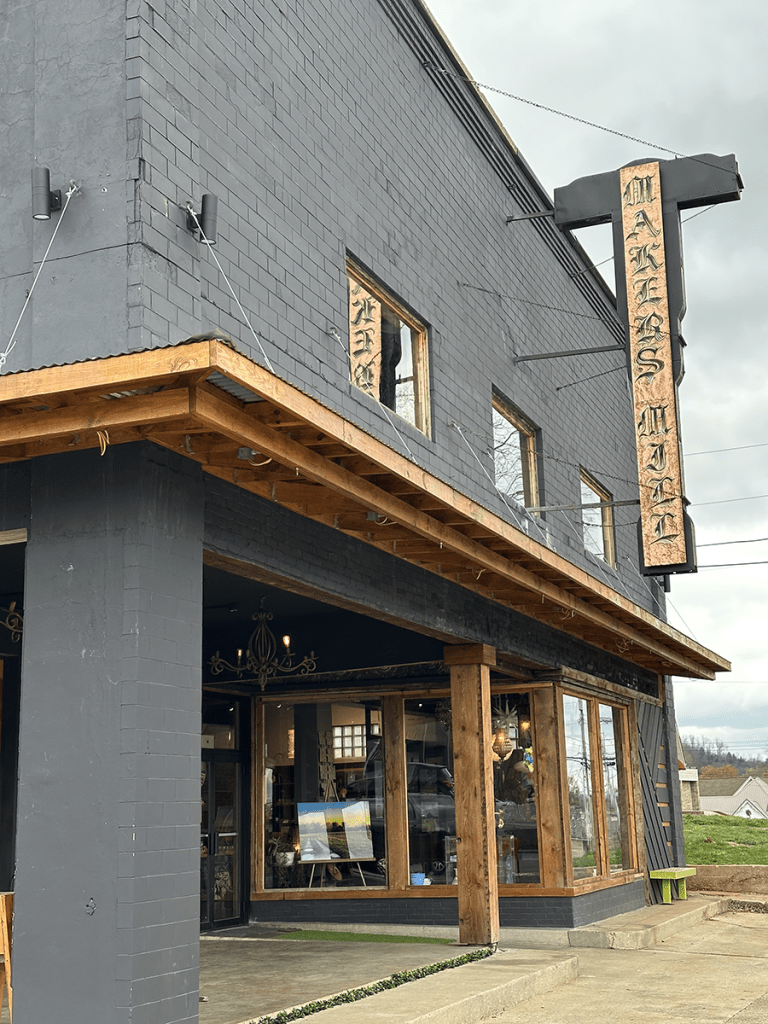 Somerset Dining
Baxter's Coffee is a popular local coffee spot serving up coffee, tea, pastries, breakfast
sandwiches, bagels, sweet treats, and pup cups too. With 4 locations in Somerset,
you're bound to be close enough to grab a quick snack. Coffee and donuts are not just
for breakfast, so stop by when you need that afternoon pick me up.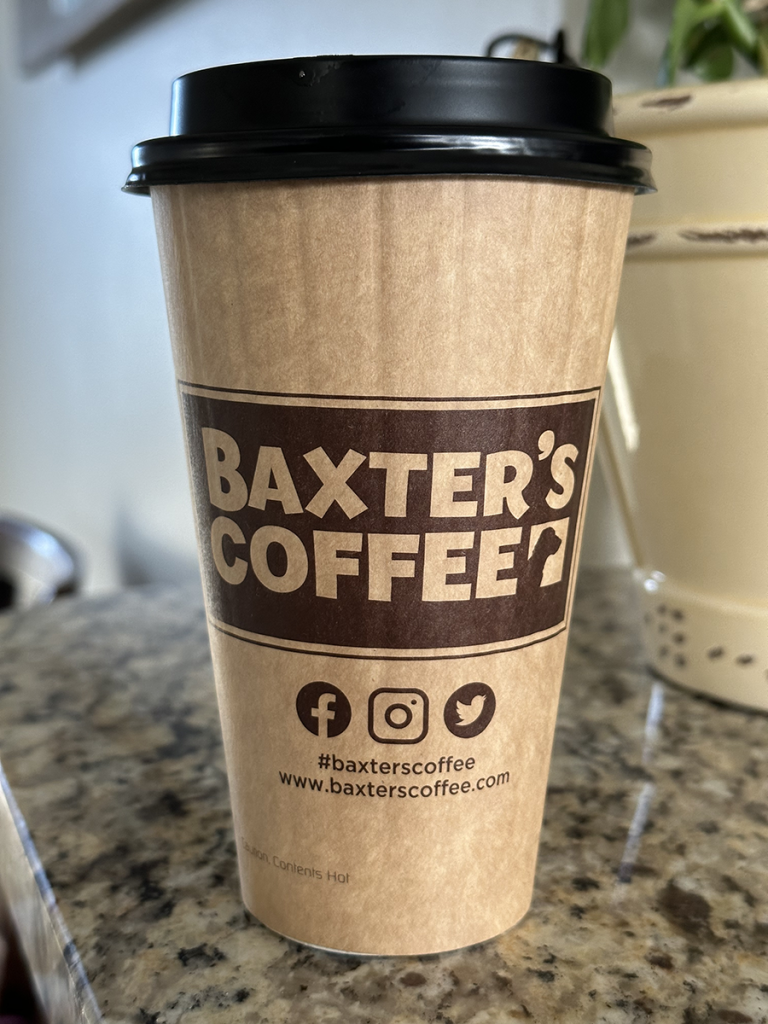 Amon's Sugar Shack provides Baxter's coffee with their delicious melt in your mouth
donuts. Amon's has several sweet treats at their main location as well as breakfast and
lunch items. These local businesses support each other which is all I need to know in
order to want to support them. Get more than one donut because once you taste one,
you'll want another. Satisfy that sweet tooth with a quick trip through their drive-thru or
go inside and sit down for a while.
No matter if you're in the mood for a thin slice of New York pizza or a Chicago deep
dish, Big City Pizza can satisfy your cravings. With locations in Lexington, Danville,
Richmond, Nicholasville, and Somerset, you can enjoy anytime. When you get tired of
boring pizza from chains, you can spice it up and experiment with your flavors. That's
what Big City Pizza is all about; bringing you unique combinations that will have you
saying, "wow what should I try next?"
Serendipity at the Orange Door is a lovely place to have lunch or dinner. A large
mural, by Megan Bradley, graces one entire wall while on the opposite wall there are
several pieces of art hanging all over. They definitely know how to do a taco Tuesday
the right way with giant taco salad bowls spilling over with all your favorite toppings.
Check out their facebook page to see what specials they have on your next visit.
Great dining is a compelling reason to stay awhile in Somerset.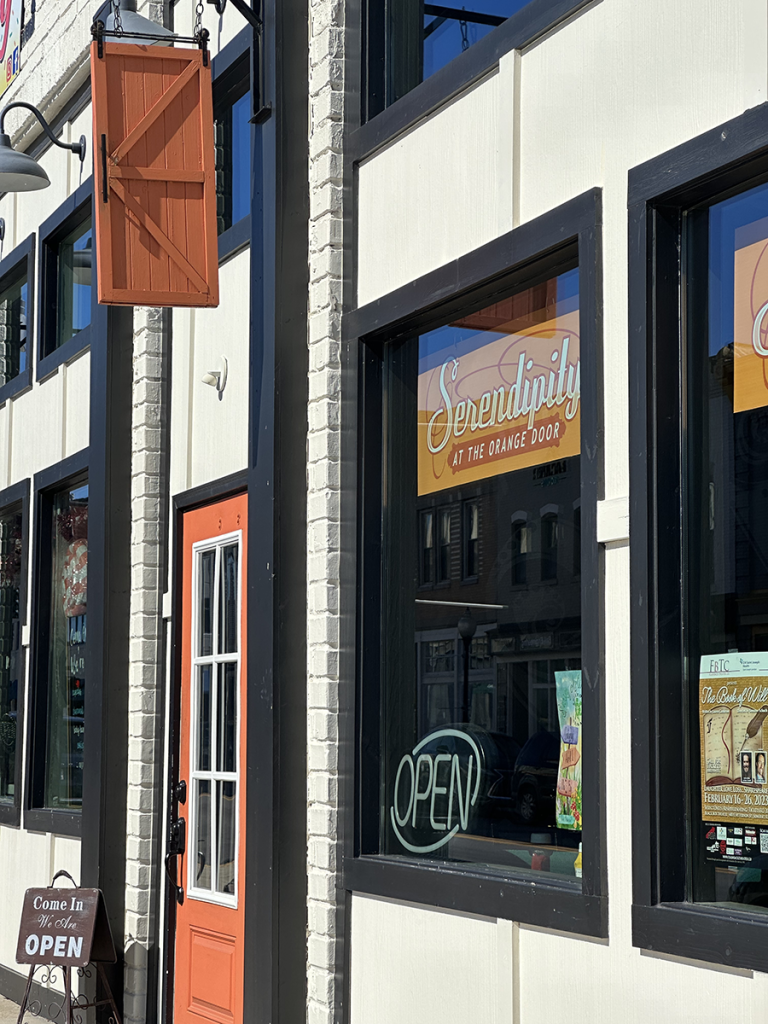 Visit Nearby Attractions
There's a multitude of things to do near Somerset, Kentucky, making it a great
centralized location for many adventures. Just a short drive down the road you will find
Cumberland Falls State Park where you can witness one of only two places in the entire
world where a moonbow occurs (a rainbow caused by light from the moon). Get out and
enjoy some lovely fresh country air as you hike the many trails of this beautiful state
park. General Burnside State Park is also nearby so you can conveniently see two
Kentucky state parks in one trip.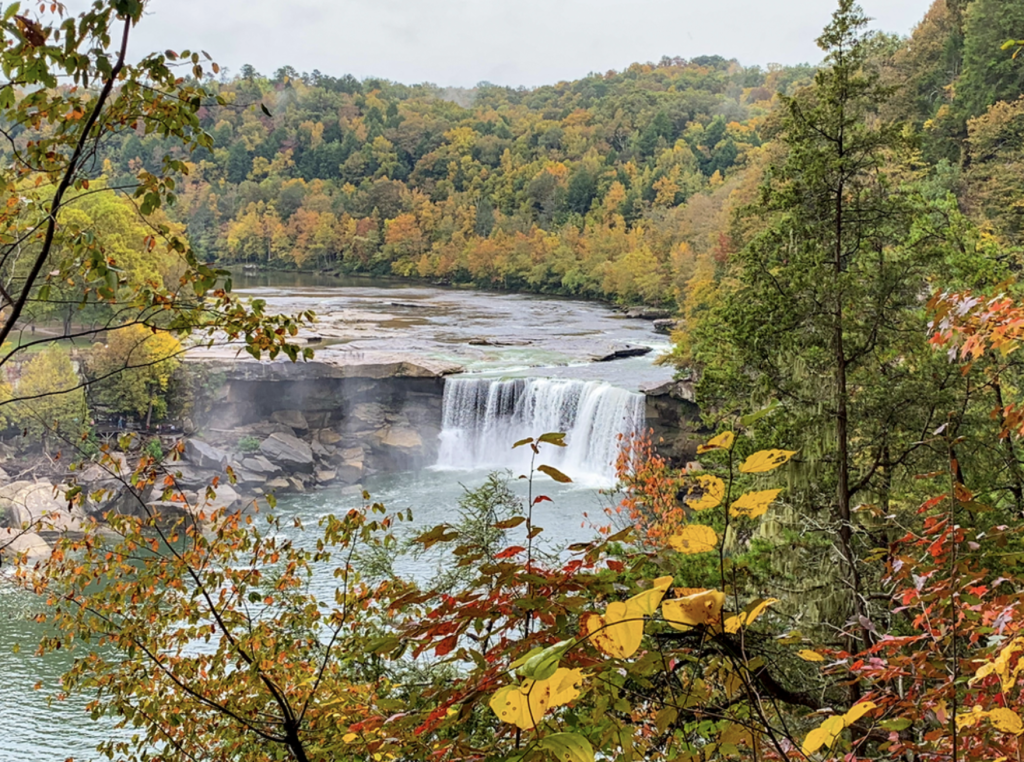 If you're in a musical mood, head over to Kentucky's Country Music Capital in Renfro
Valley. Musical performances have been gracing the halls of this venue since 1939, and
continue to entertain visitors from all over.
Most people swarm Somerset, Kentucky during the hot summer months for the
luxurious Lake Cumberland. There are a number of reasons people visit this lake. It
could be the record fishing, the wildlife, the 1,200 miles of pristine shoreline with coves
and waterfalls, or it could be because it's a wonderful place for rest and relaxation. No
matter what your pleasure, you'll come away having a great time. Lake Cumberland is
known as the Houseboat Capital of the World, so grab ten of your closest friends and
head out for a great time from any one of the many marinas.
Stay Awhile in Somerset
If you can't find a reason to stay a while in Somerset, Kentucky, then you didn't look
hard enough. This city has so much to offer that no matter who you are you will find
something you like about Somerset, Ky. Next time you're heading to Lake Cumberland
or just passing through the area, stop for a donut, grab a gift, eat at a local restaurant,
and just take it all in.
Another beautiful lake nearby is Dale Hollow Lake. Use my Ultimate Guide to Dale
Hollow Lake to get all the info you need for a great lake vacation. Stay in a cabin,
luxurious houseboat, or pitch a tent out in nature. Watch as bald eagles fly by looking
for their next meal, cast a line in some of the best bass fishing waters, and relax in a
hammock for one of the best vacations of your life.
Follow Chase New Horizons on Facebook or Instagram, and subscribe for more
amazing vacation locations.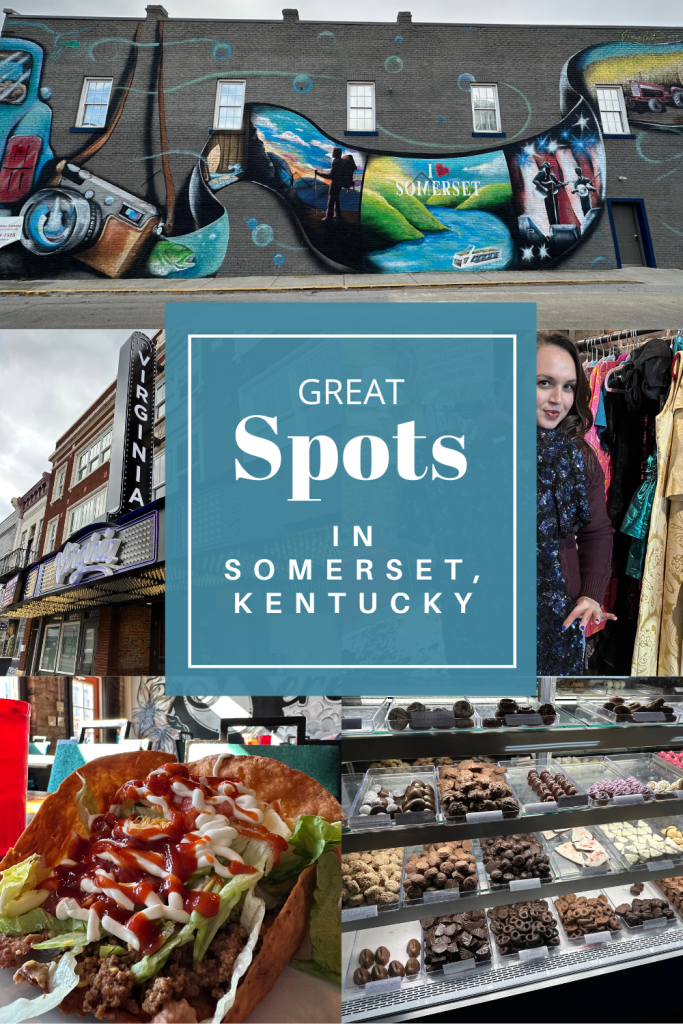 From Somerset to:
Lexington-78 mi
Georgetown-91mi
Frankfort-104 mi
Richmond-54 mi
Covington-156 mi
Owensboro-188 mi
Blogger and travel enthusiast LaKesha Henson is the talent behind Chase New Horizons which shares travel and experiences around Kentucky and the country. Henson generously shares her inspiration to stay awhile in Somerset below and trust me, after reading it, you'll want to make plans to visit! Most people visit Somerset for a specific reason.…