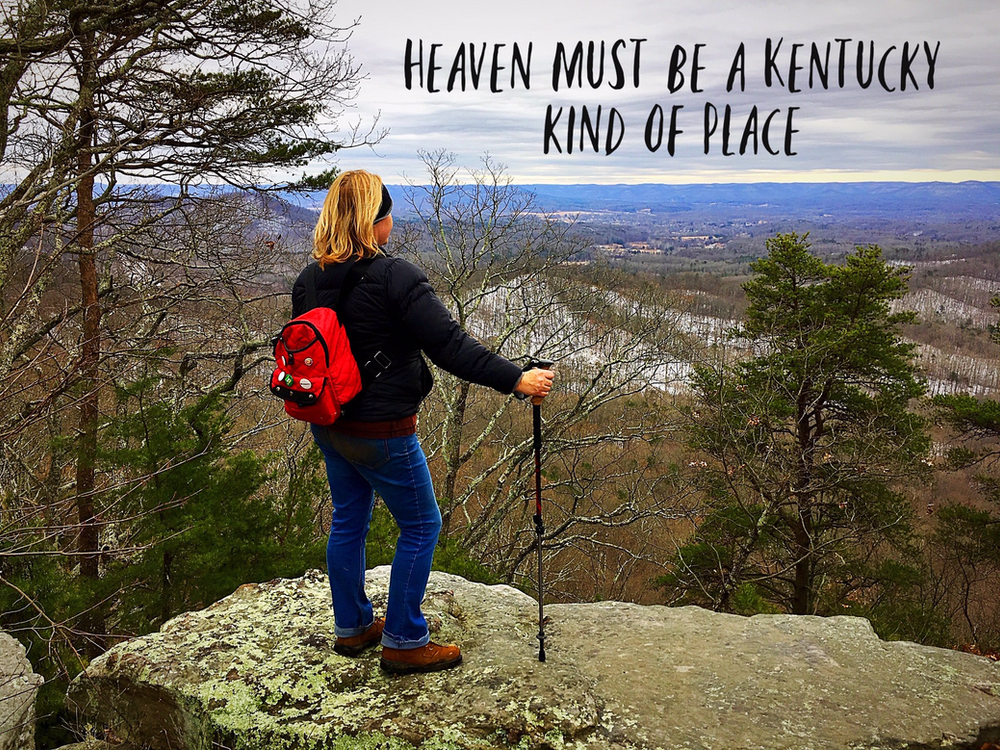 Kentucky Heaven- Pilot Knob
by Marie

Posted on

January 19, 2021
*Family friendly *Dogs on leash
Hiking Pilot Knob in Powell Country is a marvelous experience! The trail is enjoyable and the grades aren't too steep. Find your Kentucky Heaven at Pilot Knob.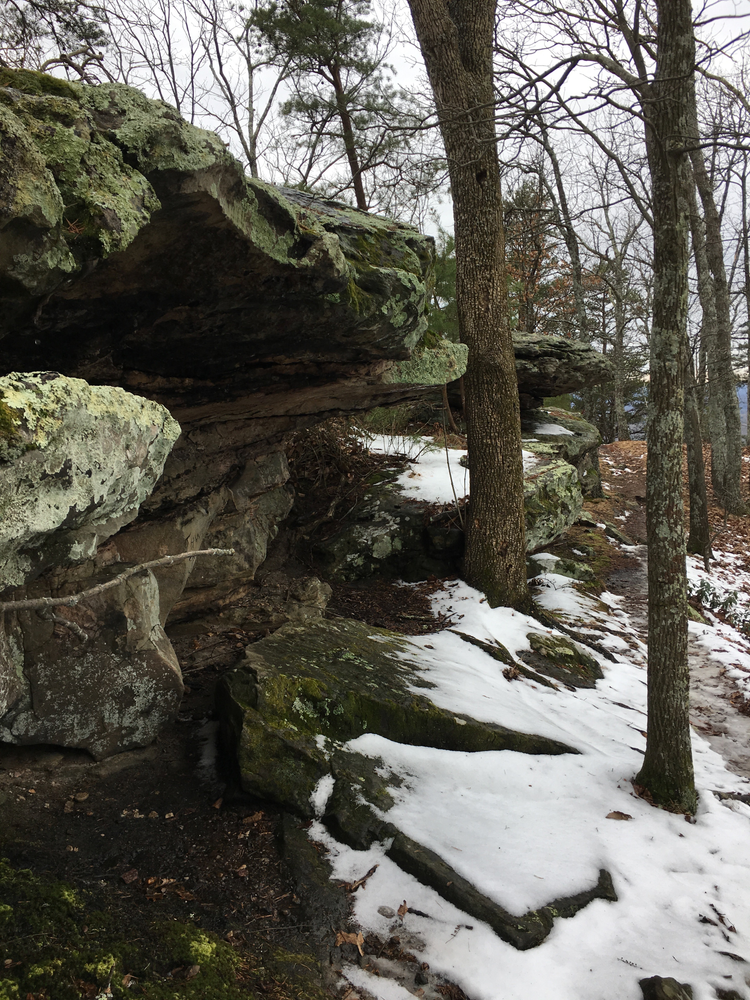 As you'll gather from the photos, we chose the wintertime for our trek, an ideal for backpacking. The views are completely different than those of summer when the trees are filled with leaves. As I've mentioned before, I relish hiking the same trails throughout all four seasons to discover what nature has in store for the senses to enjoy.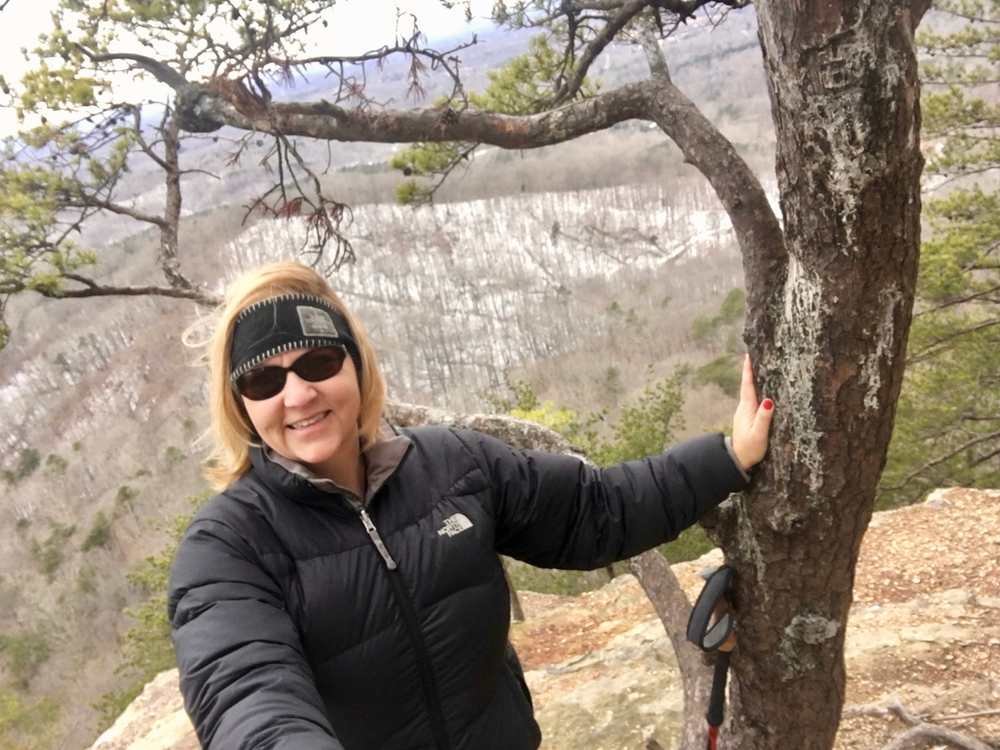 Whether alone or in the company of others, I like to take some quiet time. The tranquility of listening to the contented chirping of birds, branches shifting with the breeze or the muted sounds of my own footfalls on the leaves cannot be matched. Enveloped in nature's charms can have such a calming effect on the mind and body and helps one to think more clearly. I always feel balanced and empowered from wandering in the woods. Pilot Knob is one such place to find a little piece of Kentucky heaven.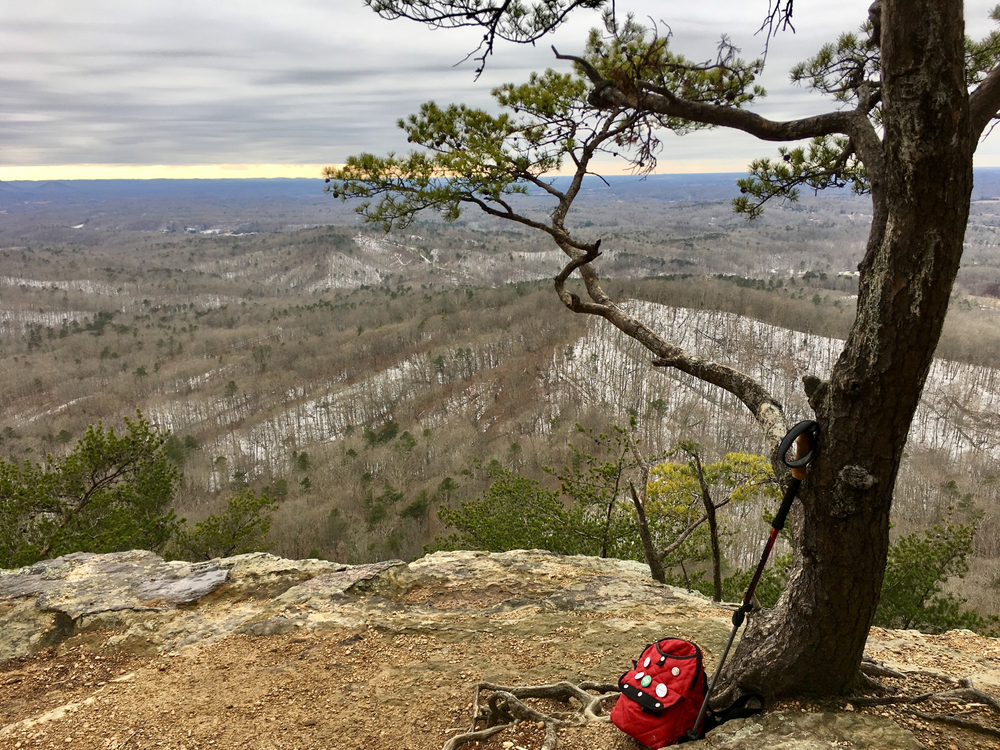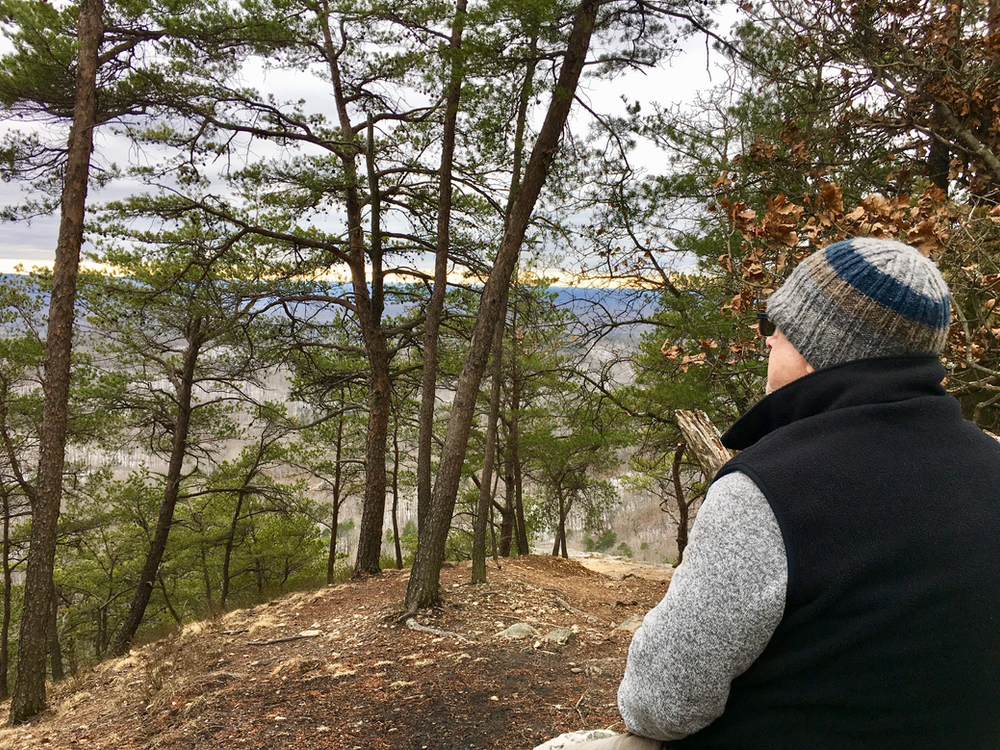 As we strolled along the tree-lined footpath, I often considered those who made their life here so many years ago. Those pioneers braved the elements, utilizing the gifts of the land for their very survival. How different life was before paved roads, electricity and the internet!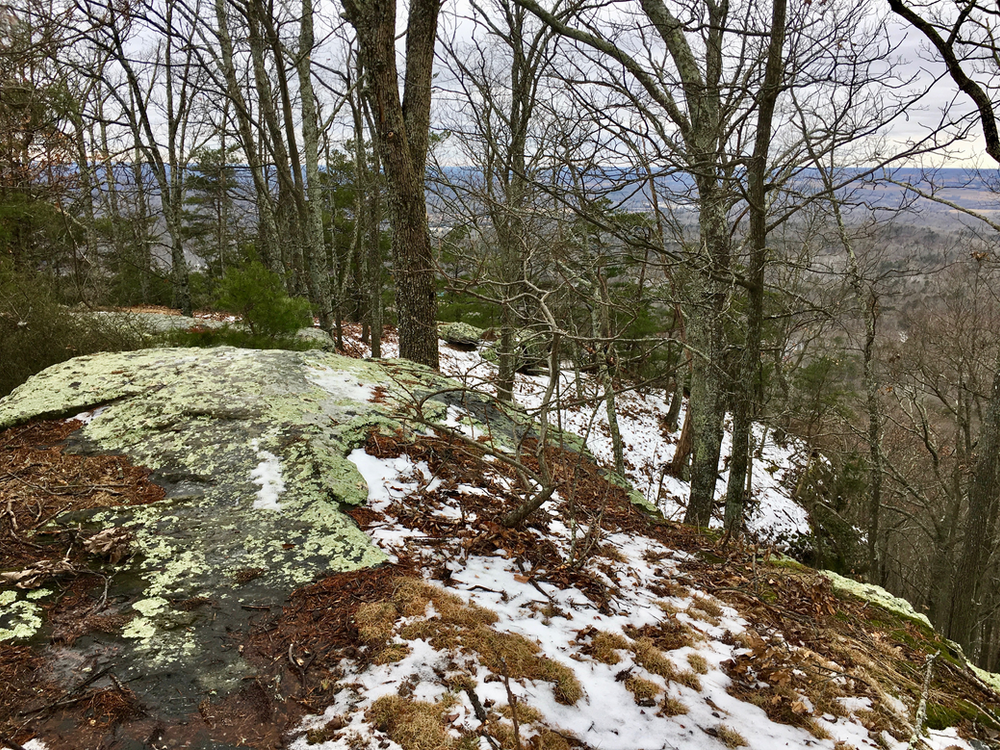 It was chilly the day of our visit with a beautiful blanket of snow covering parts of the ground. We meandered through the forest, pausing to take in tidbits of interest such as verdant lichen clinging to logs or a misty scene through the trees.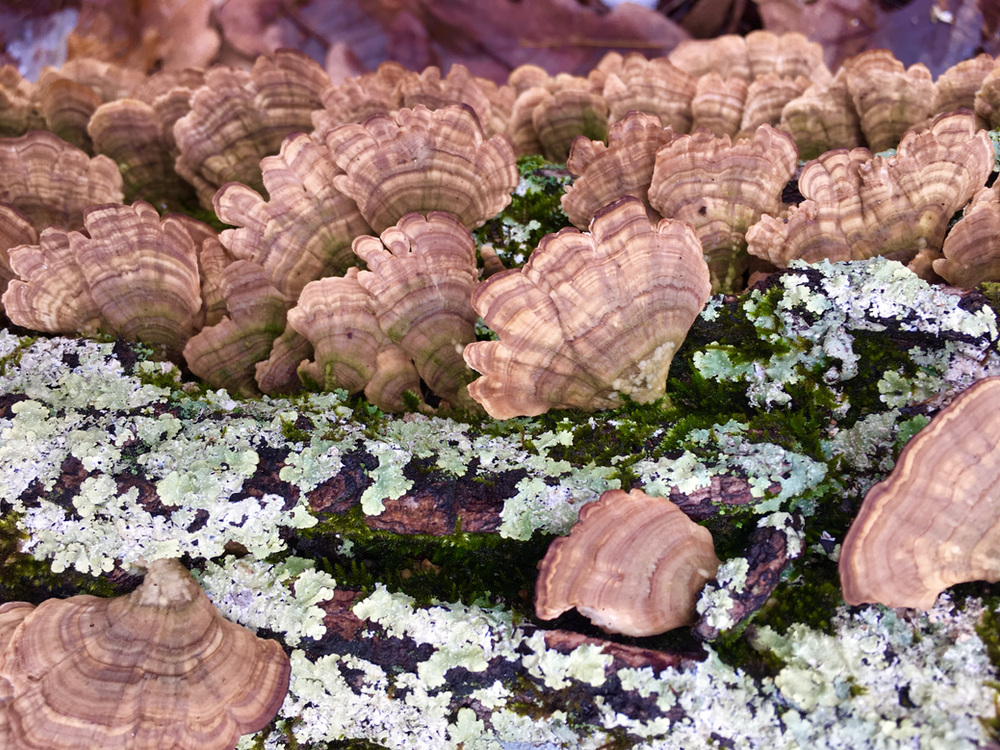 The panoramic view from the summit is simply delightful. It is amazing how far one can gaze across the varied treescape. Legend has it Daniel Boone stood in this vicinity overlooking the land and declared, "Heaven must be a Kentucky kind of place."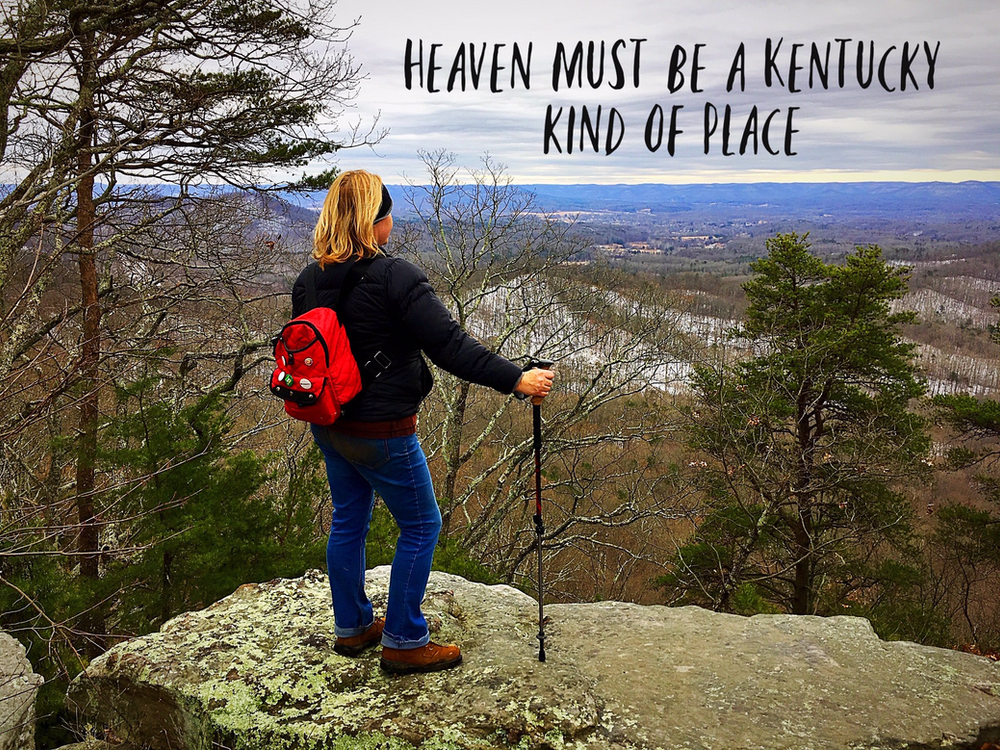 On a playful whim, we built a little snowman and left him perched on top to admire the landscape as long as he wished.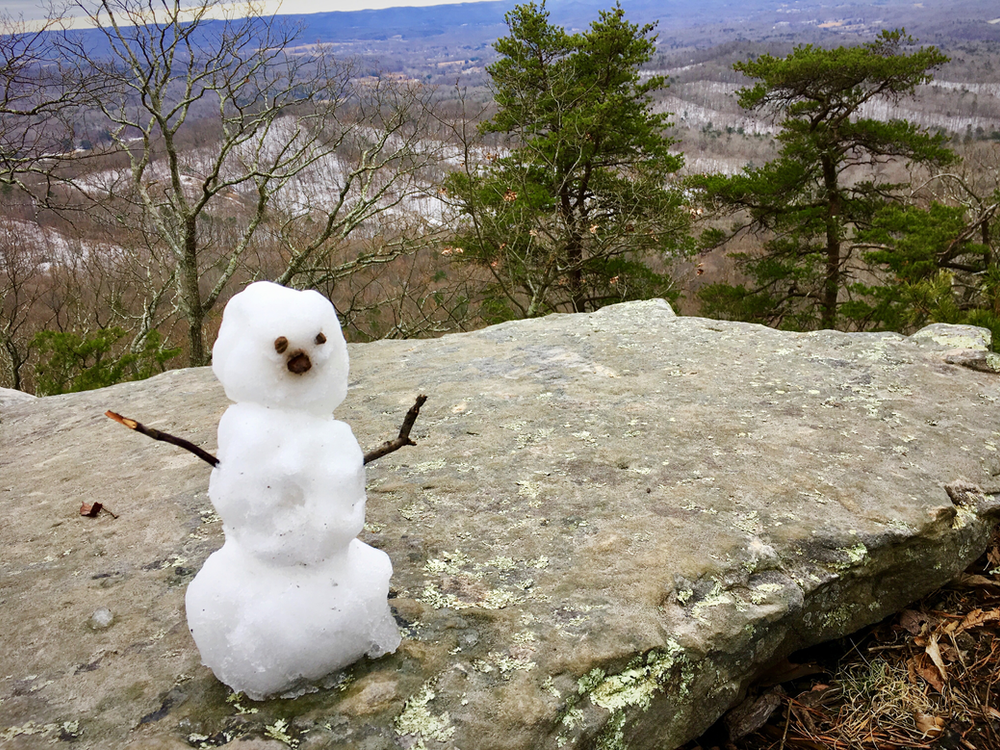 Days later, I received a photo from another hiker who had seen my contact information on the sign-in sheet at the beginning of the trail, along with hiking photos. He gifted me with a picture of our frosty friend! It was great to have crossed the same path at different times and shared our experiences.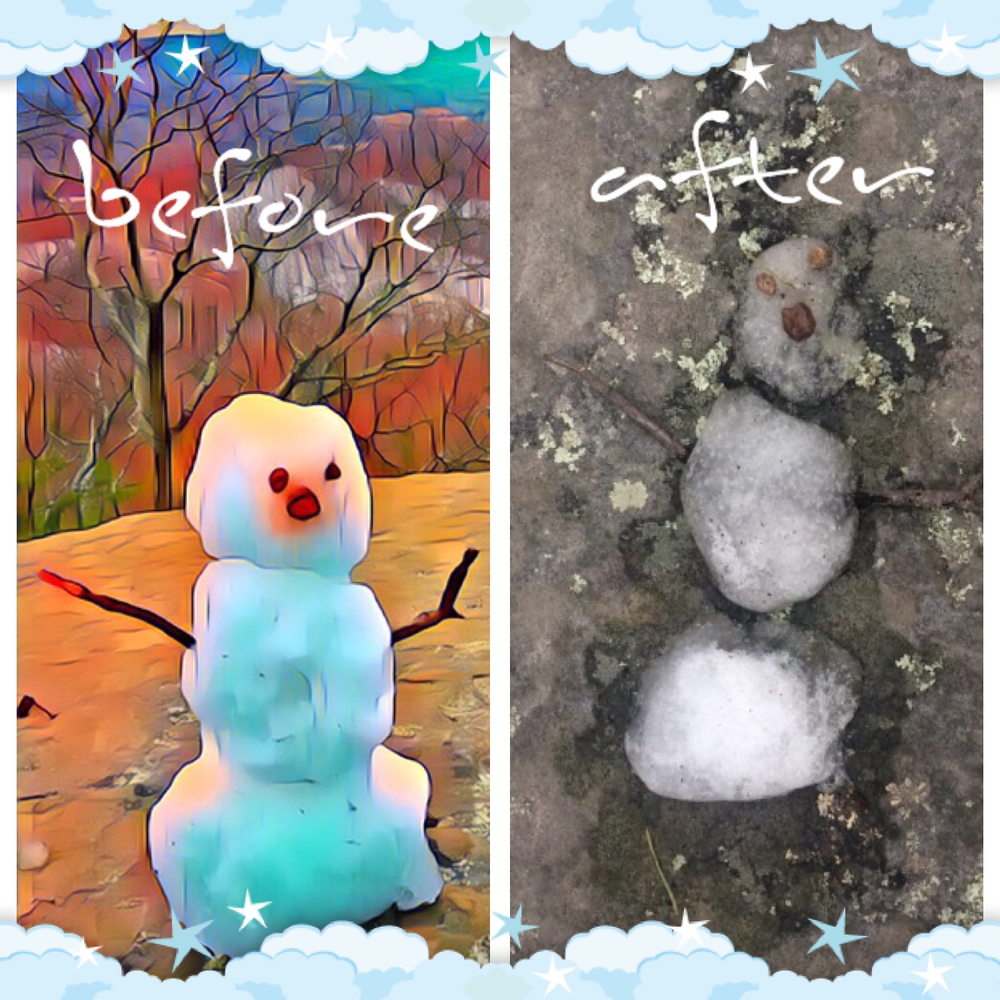 I encourage you to take the opportunity to discover some of the hiking trails about which I've written. I would love to see YOUR photos (just tag me or leave a comment here), learn about experiences and consider recommendations on your favorite trails!
Find more adventure on my Top 10 Kentucky Trails blog!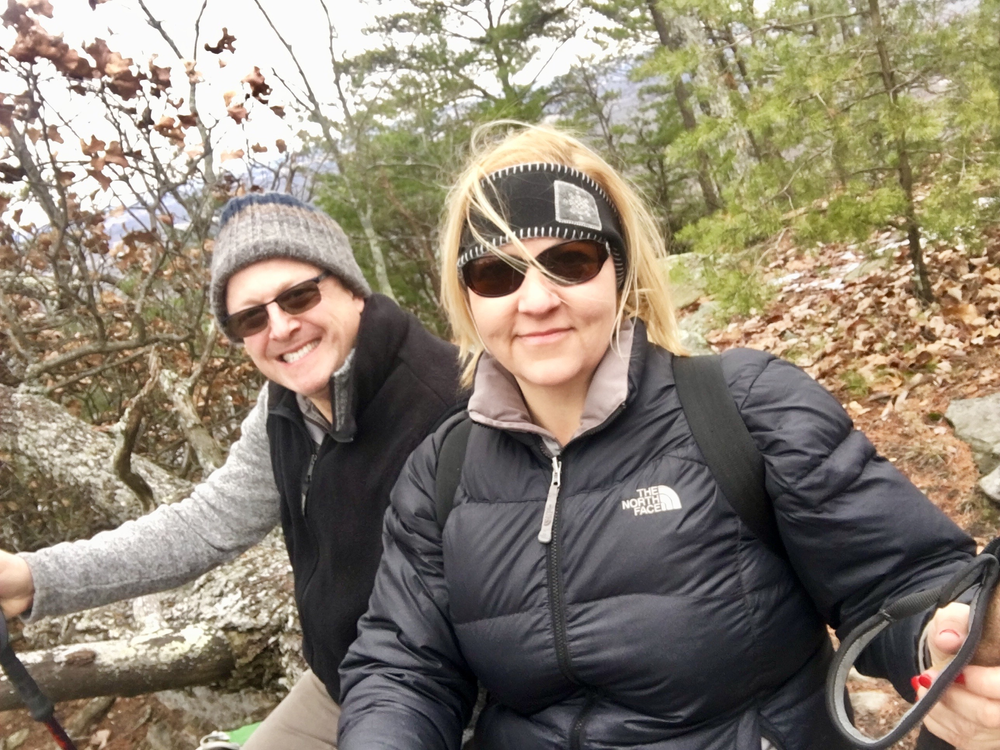 Happy hiking!
#happypeoplehike #hiking #hike #getaway #naturelover #nature #forest #adventure #adventureawaits #Explorekentucky #kentuckyhistory
*Family friendly *Dogs on leash Hiking Pilot Knob in Powell Country is a marvelous experience! The trail is enjoyable and the grades aren't too steep. Find your Kentucky Heaven at Pilot Knob. As you'll gather from the photos, we chose the wintertime for our trek, an ideal for backpacking. The views are completely different than…