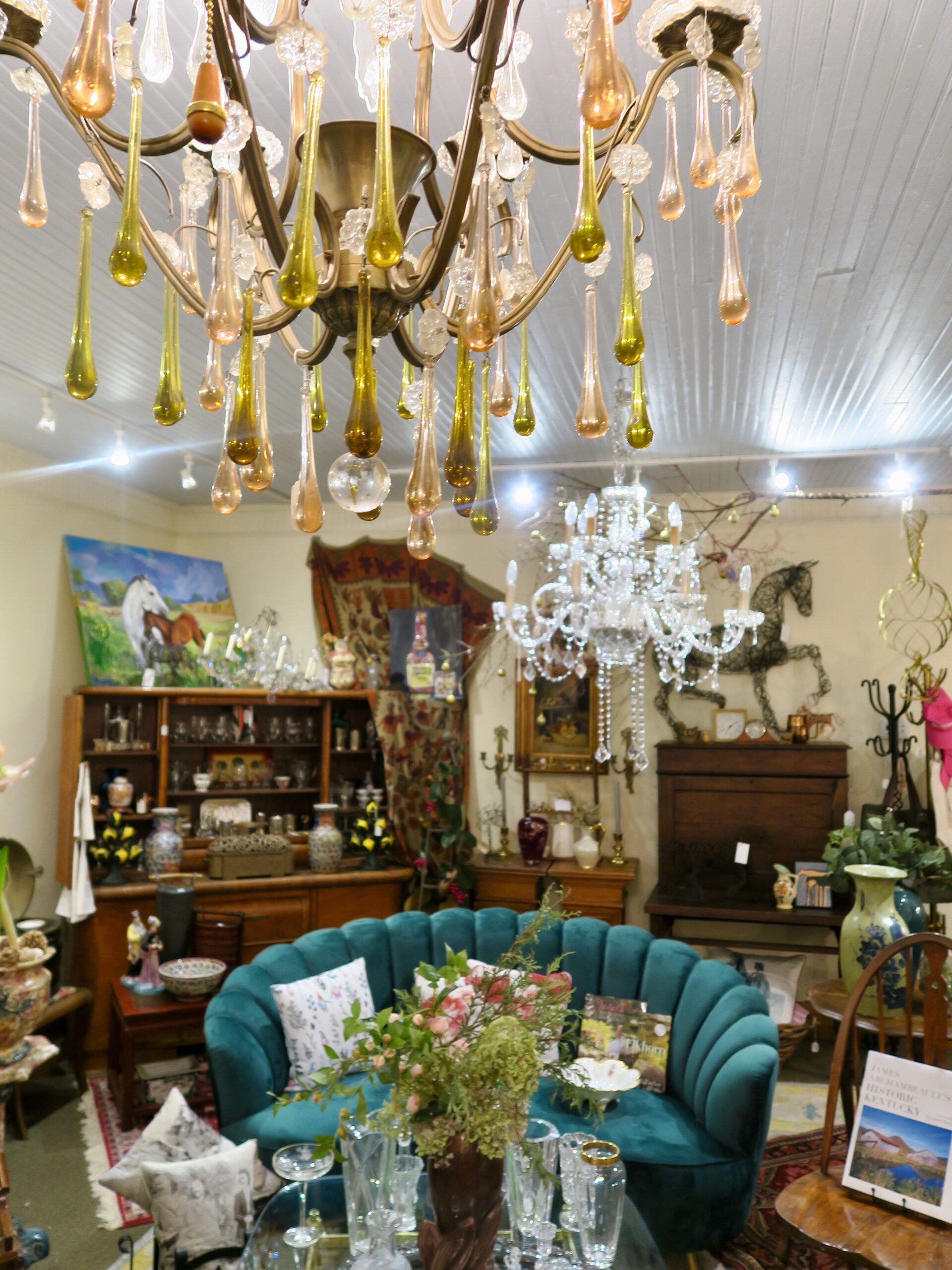 Find Treasures at The Depot at Muir Station
by Marie

Posted on

March 25, 2022
Nestled within Lexington's rolling hills of horse farm country, you'll come upon The Depot at Muir Station. Located in Kentucky's historic Rail Building, entering The Depot is a step back in time.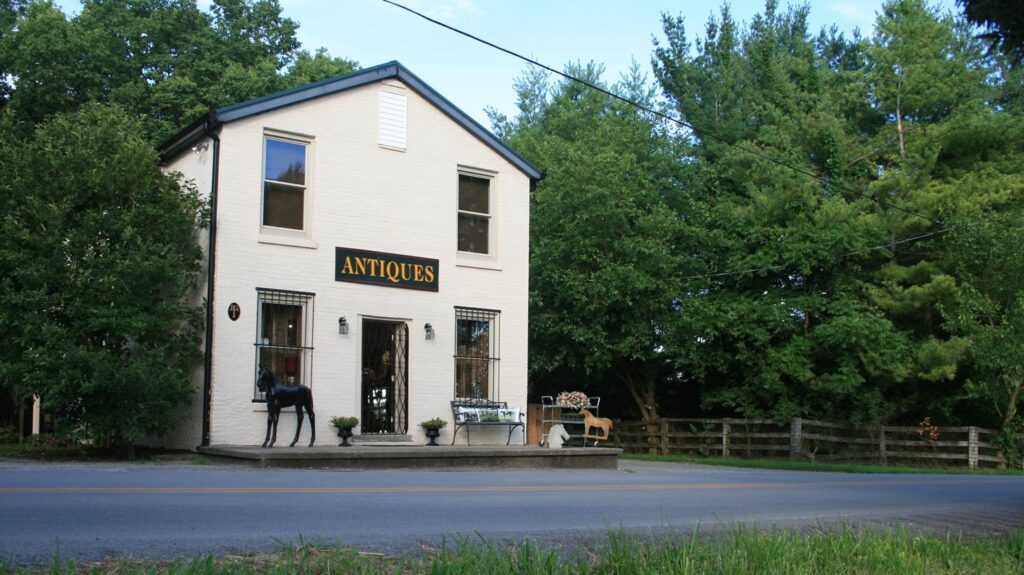 Elegant chandeliers cast a warm glow to light your way, where you'll forever discover new and interesting pieces.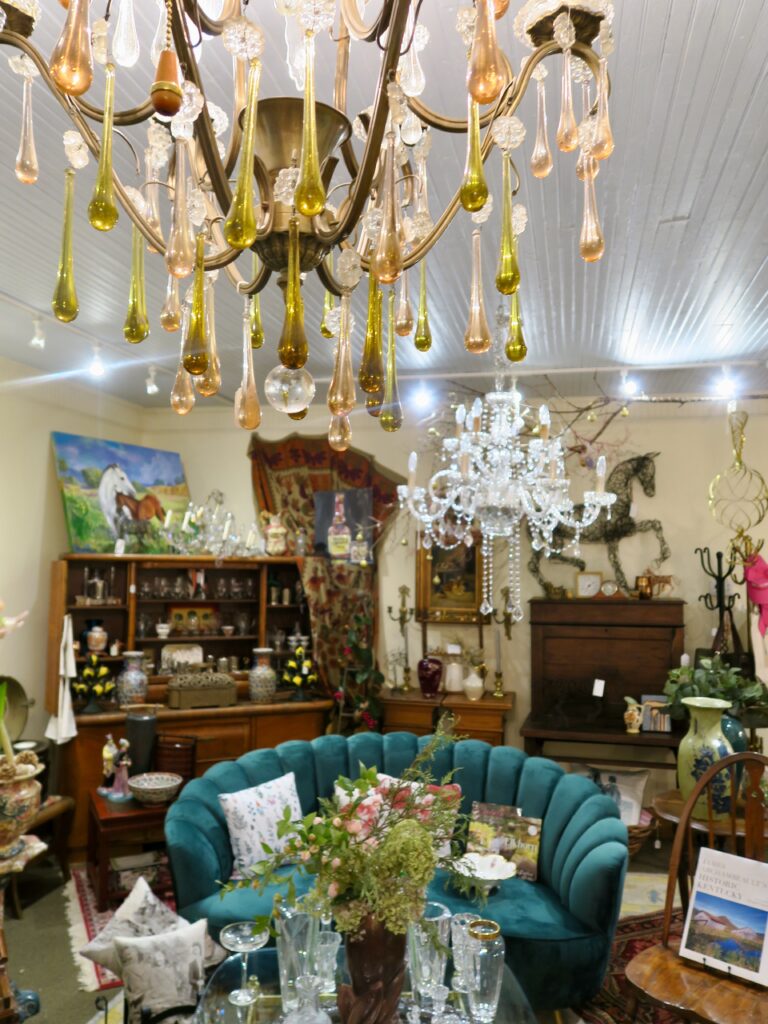 Find Treasures at The Depot at Muir Station:
The goal of The Depot at Muir Station is to be unexpected. And they deliver! Visitors will find items not easily encountered elsewhere, ranging from appealing home décor, wall art, kitchen and bar articles to equestrian themed goods. Vintage articles conjure endearing memories of yesteryear and a slower paced life.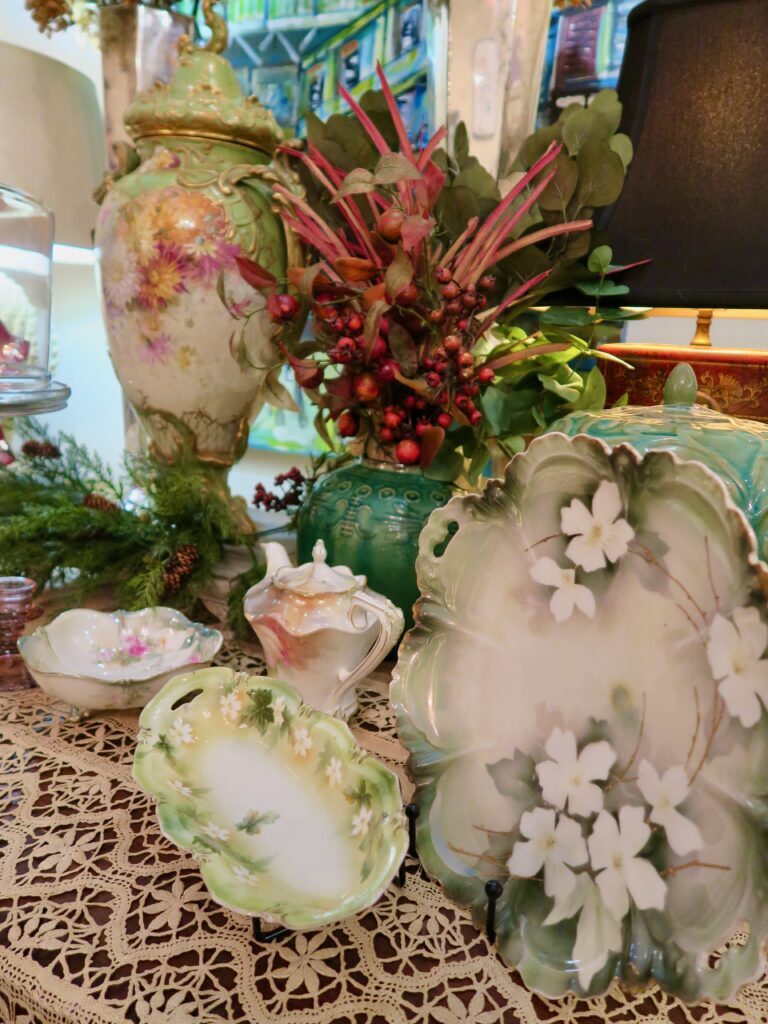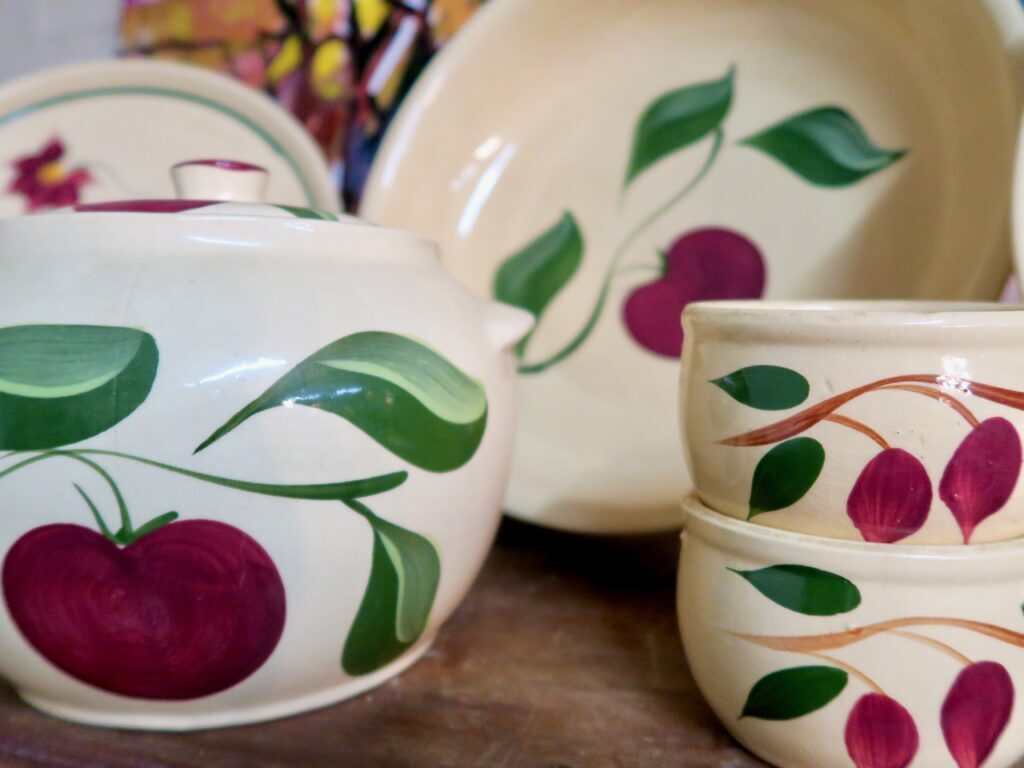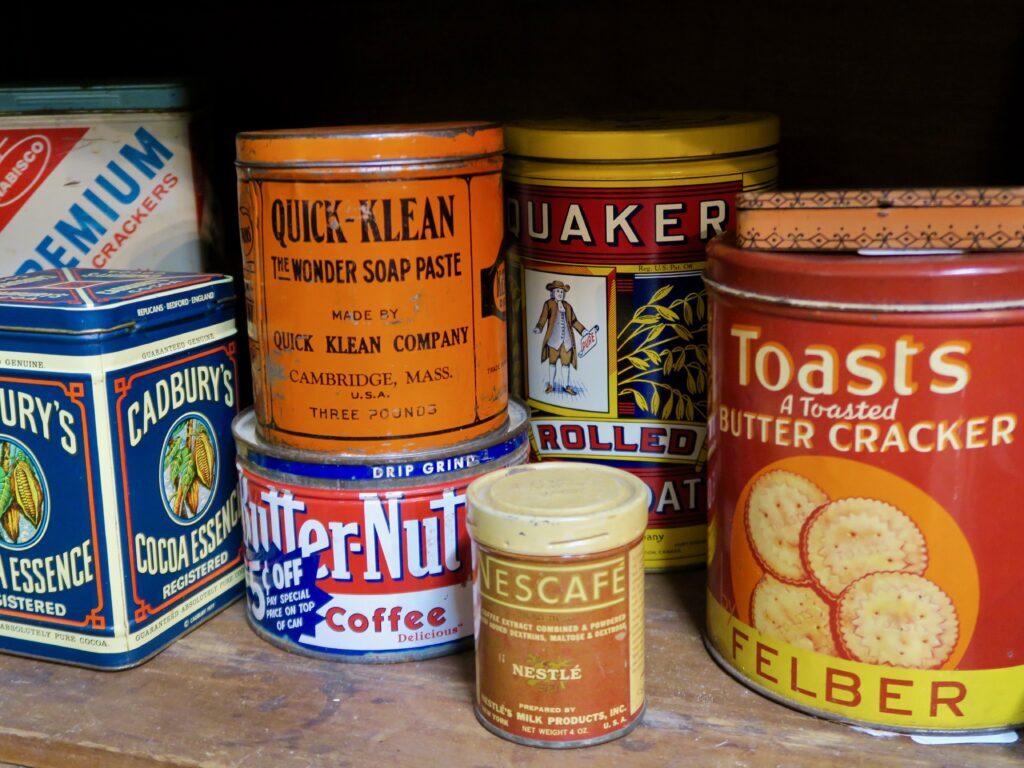 Kentucky Artists:
The Depot at Muir Station proudly carries works from several, well-known Kentucky artists including equine wall art by Nancy Dejarnette, paintings and cards by Marsha Icko Paris and the bright and bold brush strokes of artist Enrique Gonzalez. You're sure to smile at the colorfully painted, hand carved creatures by Moneys Folk Art. Amazing equestrian wire works created by Dacelle Peckler might be just the perfect accent for your living room wall. Visit The Depot at Muir Station on a nice, spring day when the doors are thrown open; their captivating merchandise spilling out onto the lush, green grass. Peruse their wares while relaxing to the comforting neigh of grazing horses in nearby pastures.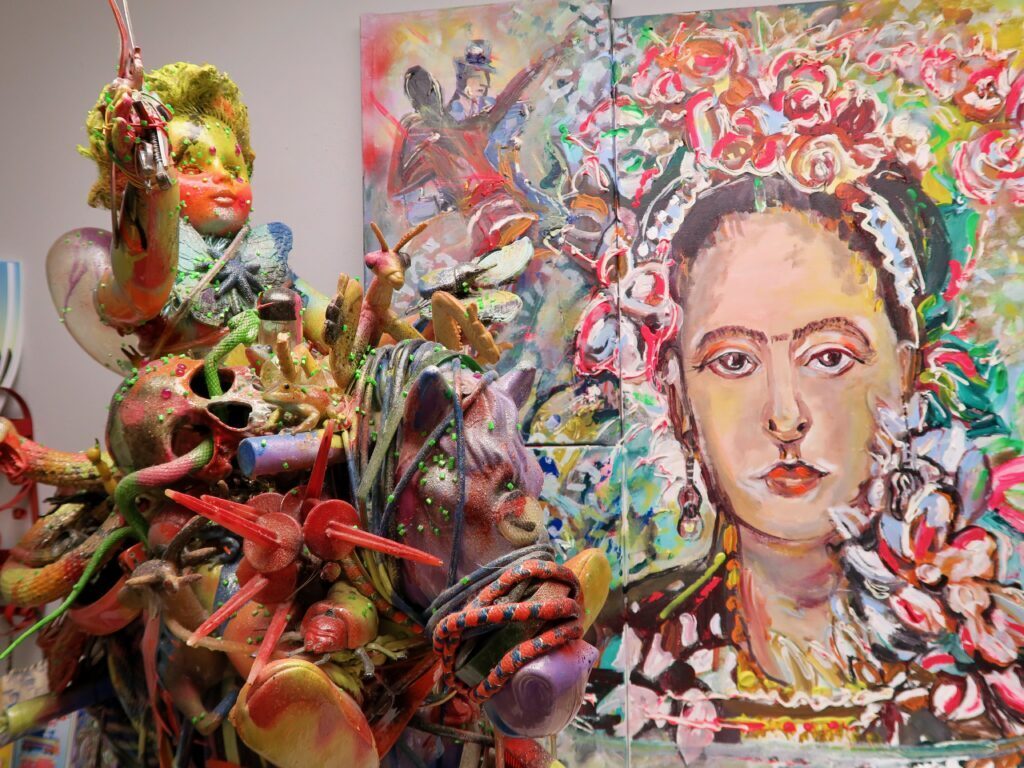 While you're out exploring Kentucky's countryside, visiting farms or experiencing the bourbon trail, be sure to stop to find treasures at The Depot at Muir Station. You'll be sure to luck into a real treasure to take home or share from an enjoyably eclectic shopping spree.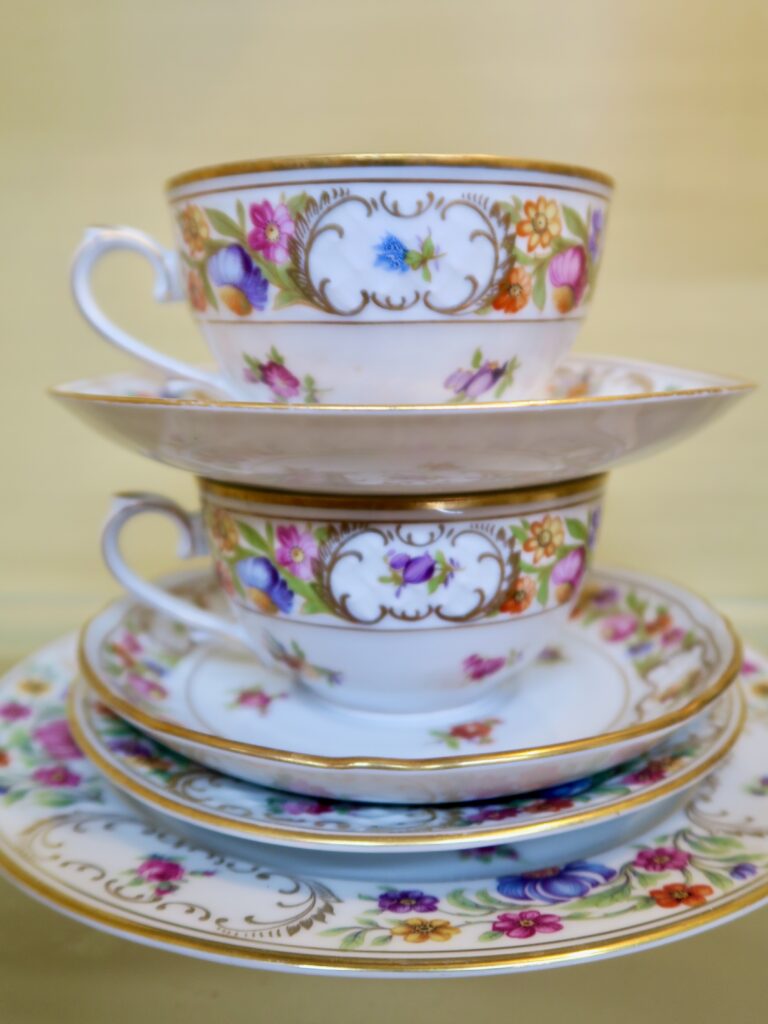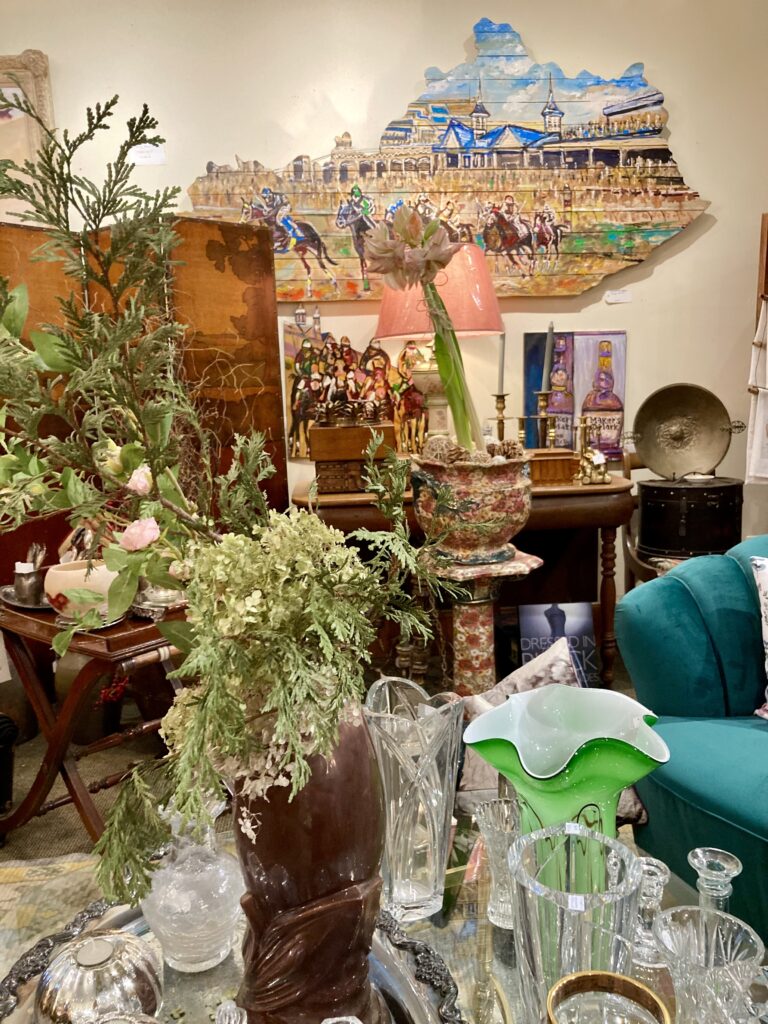 Stay Awhile:
With the lovely town of Paris minutes away, include The Depot at Muir on your vacation/staycation agenda and rent one of their beautiful BnBs right upstairs. You'll love staying here because you can awake to greet an idyllic sunrise peeking above those undulating, Kentucky hills. Learn more about nearby Paris here.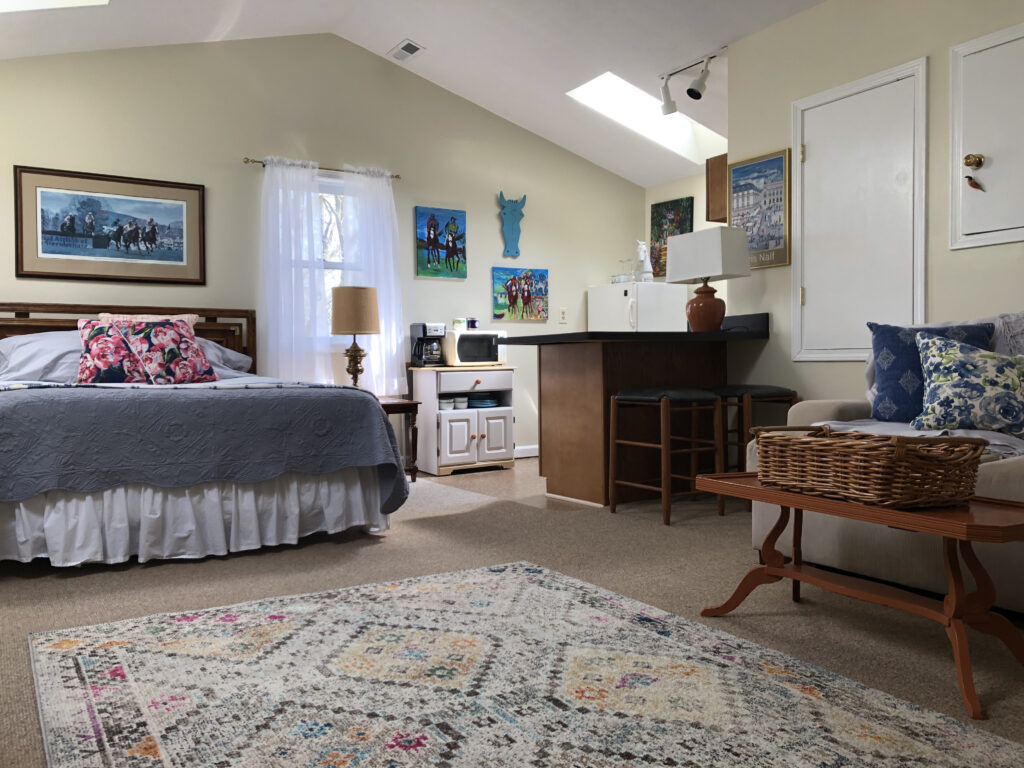 I invite you to subscribe to my site to get the latest blogs delivered hot and fresh right to your inbox. Keep in touch on Facebook and Instagram for updates on great things happening around Kentucky and valuable give aways!
Nestled within Lexington's rolling hills of horse farm country, you'll come upon The Depot at Muir Station. Located in Kentucky's historic Rail Building, entering The Depot is a step back in time.  Elegant chandeliers cast a warm glow to light your way, where you'll forever discover new and interesting pieces. Find Treasures at The Depot at…