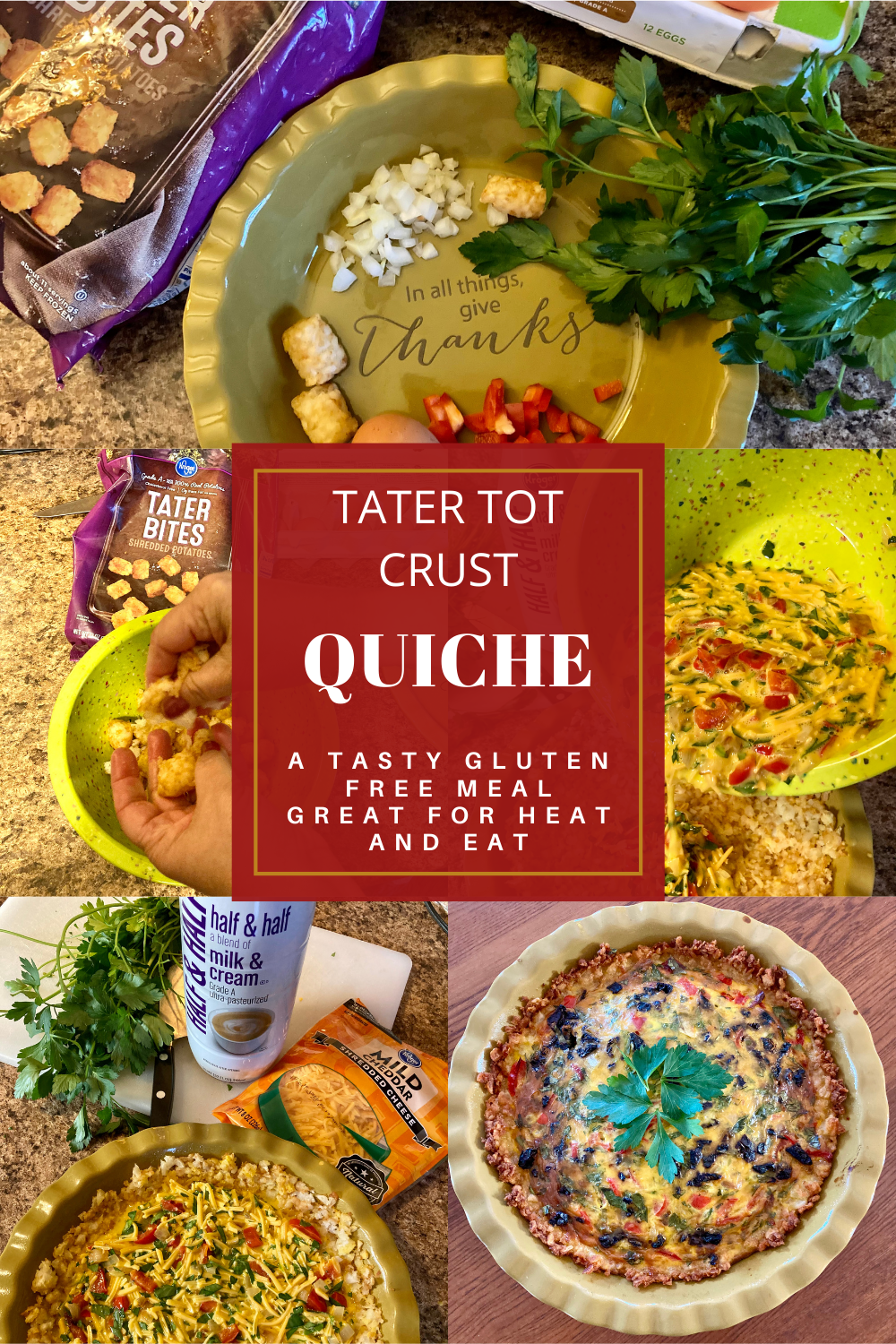 Tater Tot Crust Quiche
by Marie

Posted on

March 14, 2022
What is your favorite go-to brunch fare? For me, it's quiche. I love fresh eggs and the versatility of ingredients that a quiche can handle. Today my dish features a gluten-free, tasty twist – a crispy, Tater Tot Crust Quiche!
As with all of my recipes, I encourage you to consider them a guideline as opposed to a rigid plan. It's your choice on the type of meat, veggies, cheese and herbs. Create your own and have fun with it.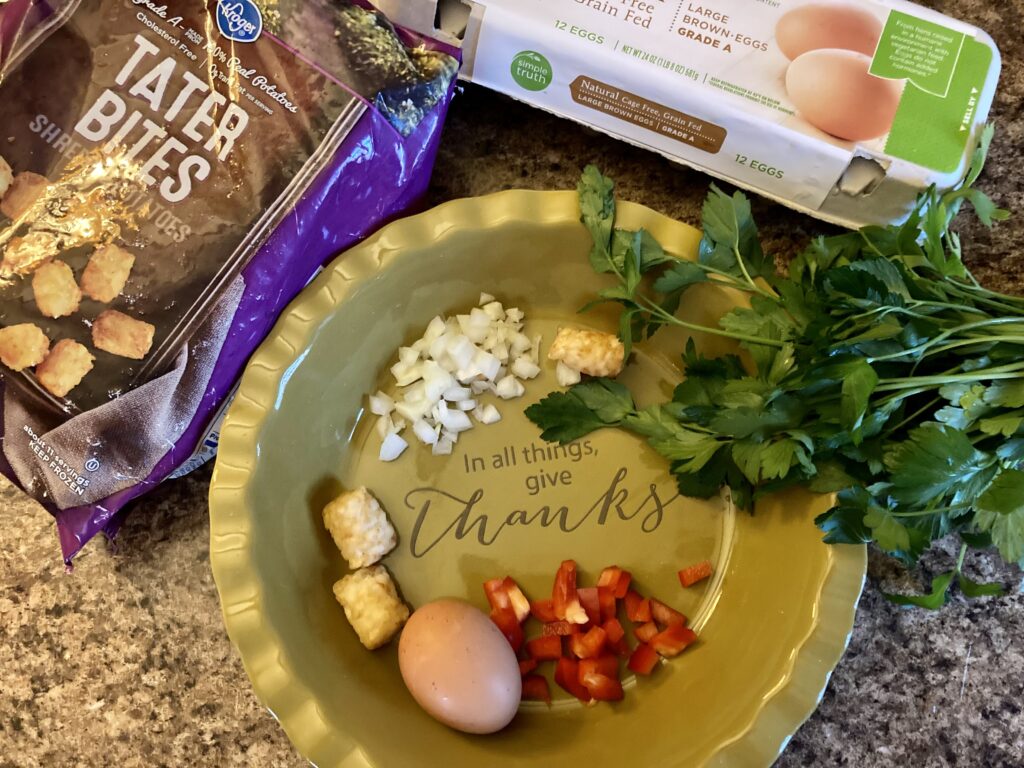 Crust Ingredients for Tater Tot Crust Quiche:
2 cups thawed Tater Tots
1 Egg
2 T Almond Flour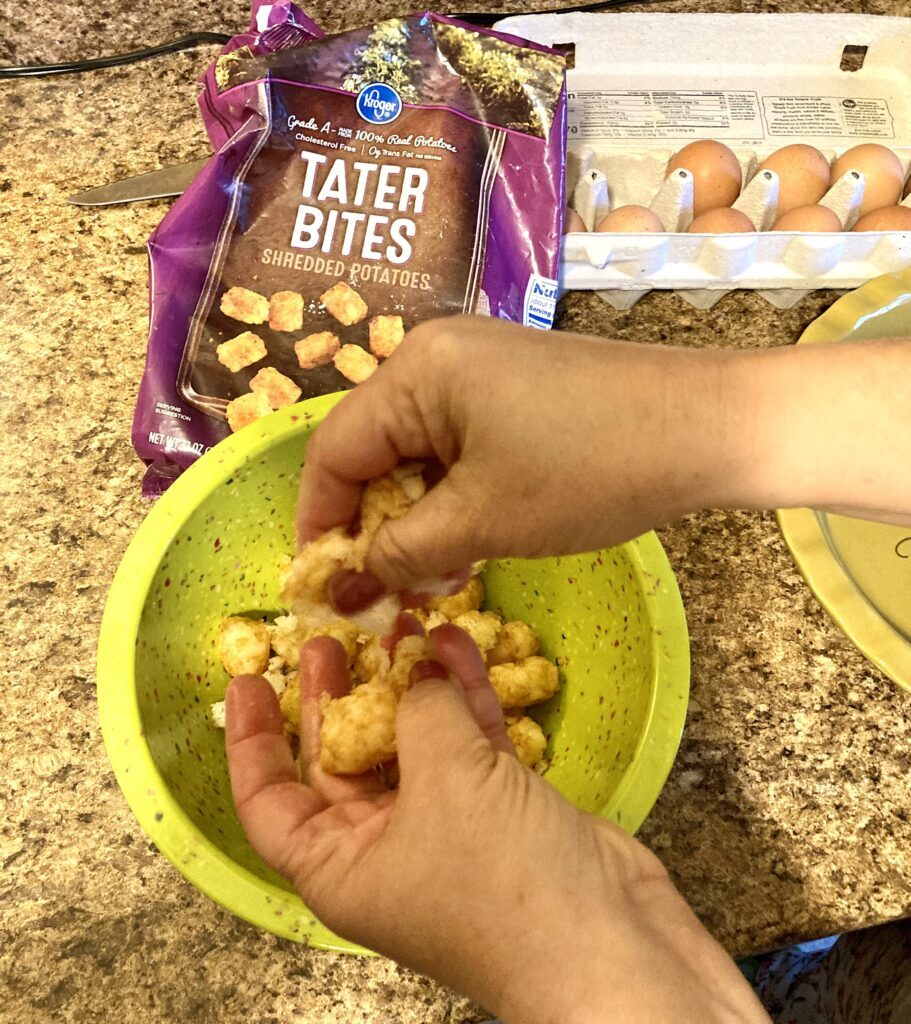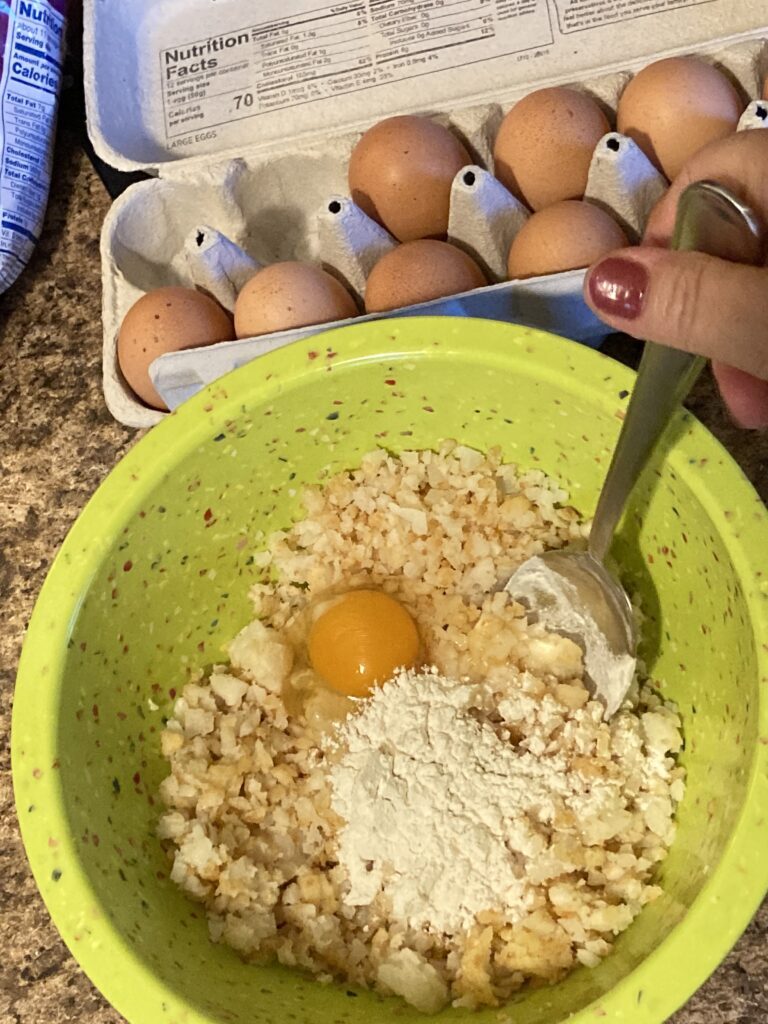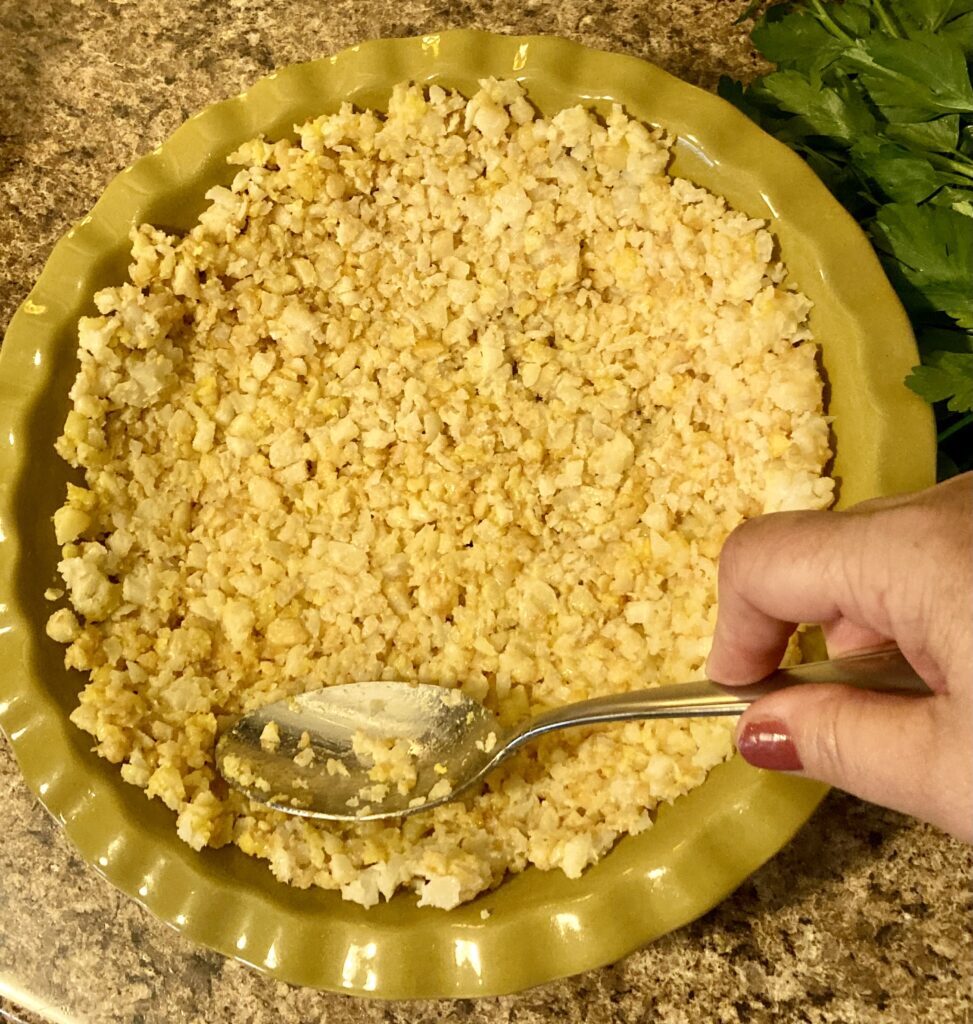 Quiche Ingredients for Tater Tot Crust Quiche:
5 Eggs
1/4 cup Half & Half
1 cup Meat (ham or sausage or 1/2 cup bacon)
1 Onion
2 Red Pepper
1/4 cup sun-dried Tomatoes
1 & 1/2 cups shredded Cheddar
1/2 cup fresh Parsley
Salt & Pepper to taste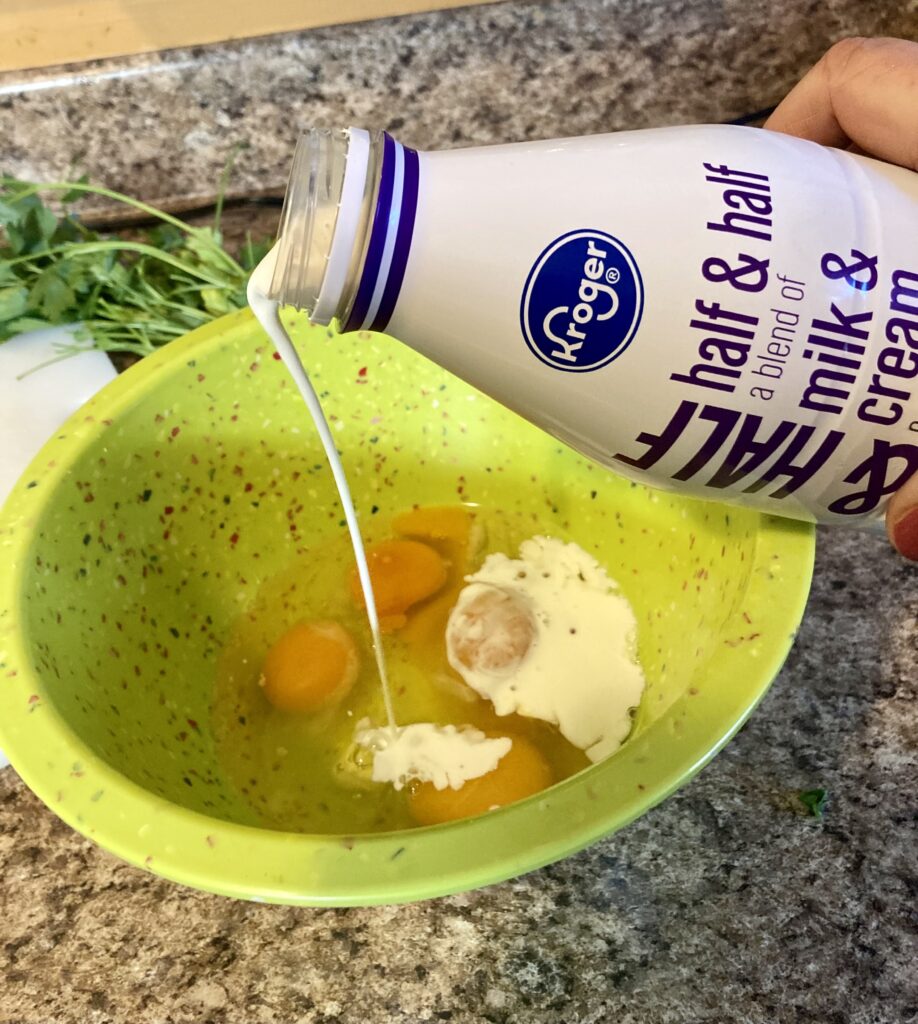 Preparation for Tater Tot Crust Quiche:
Set oven to 375 degrees.
Cube and sauté onion and pepper.
Chop up sun-dried tomatoes (let soak in water to re-hydrate).
Dice parsley.
Cook meat according to instructions on package and cut into pieces. No need to cook the ham.
Making the Crust:
Break tots apart with your fingers in a mixing bowl and stir together with egg and flour. Push out the mixture and spread on the bottom and into sides of a deep, greased pie pan. Place in oven for 12 minutes (check at ten minutes). Once crust is crisp, then remove and increase oven temp to 400 degrees.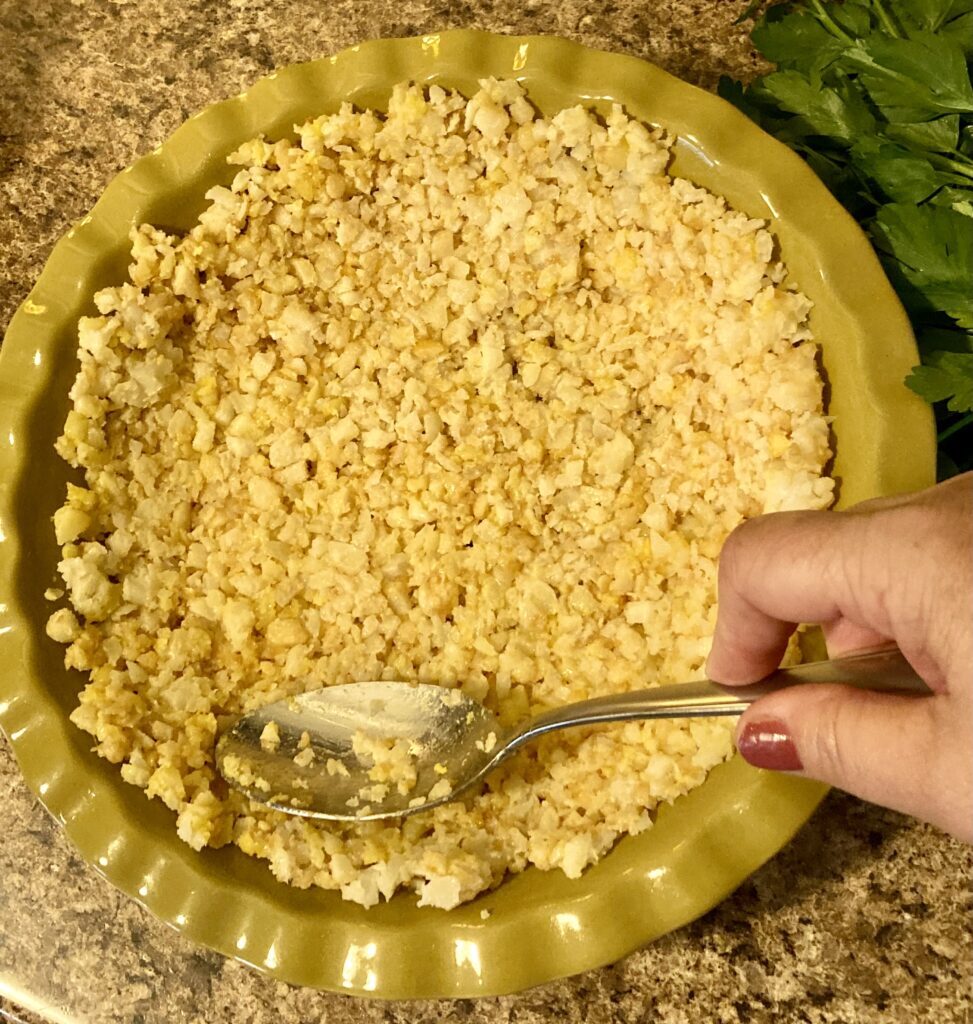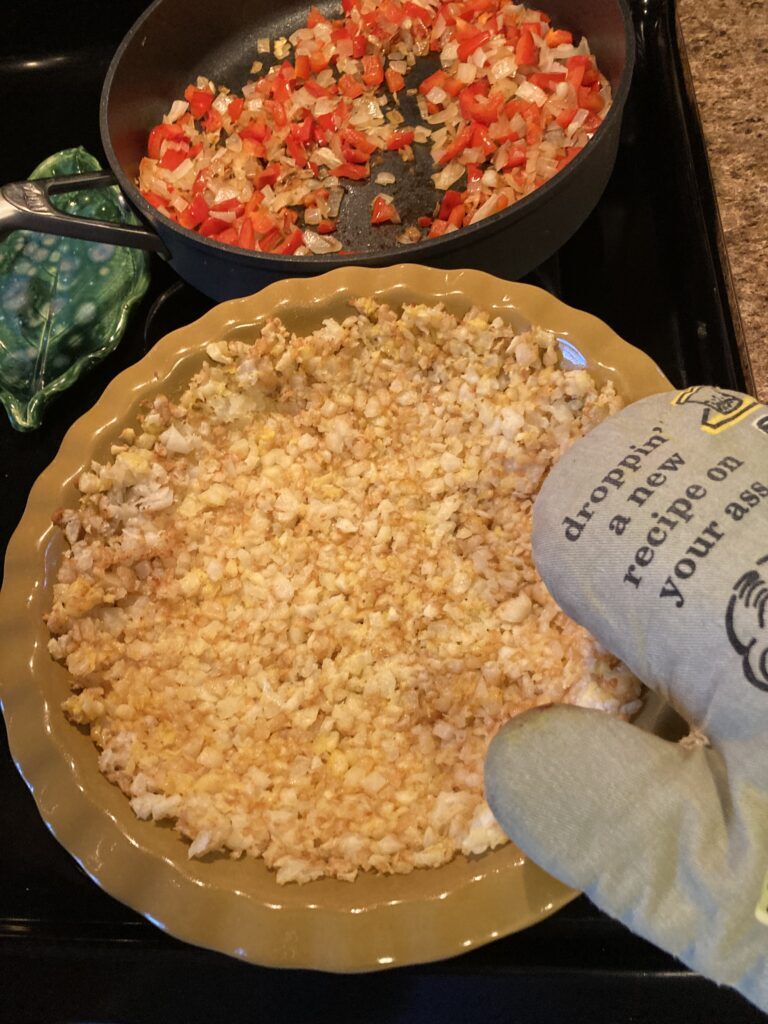 Making the Quiche:
Combine eggs, sautéed veggies, 1 cup of the cheese (save 1/2 cup to top), tomatoes, parsley and meat in a mixing bowl. Mix and pour carefully into Tater Tot crust.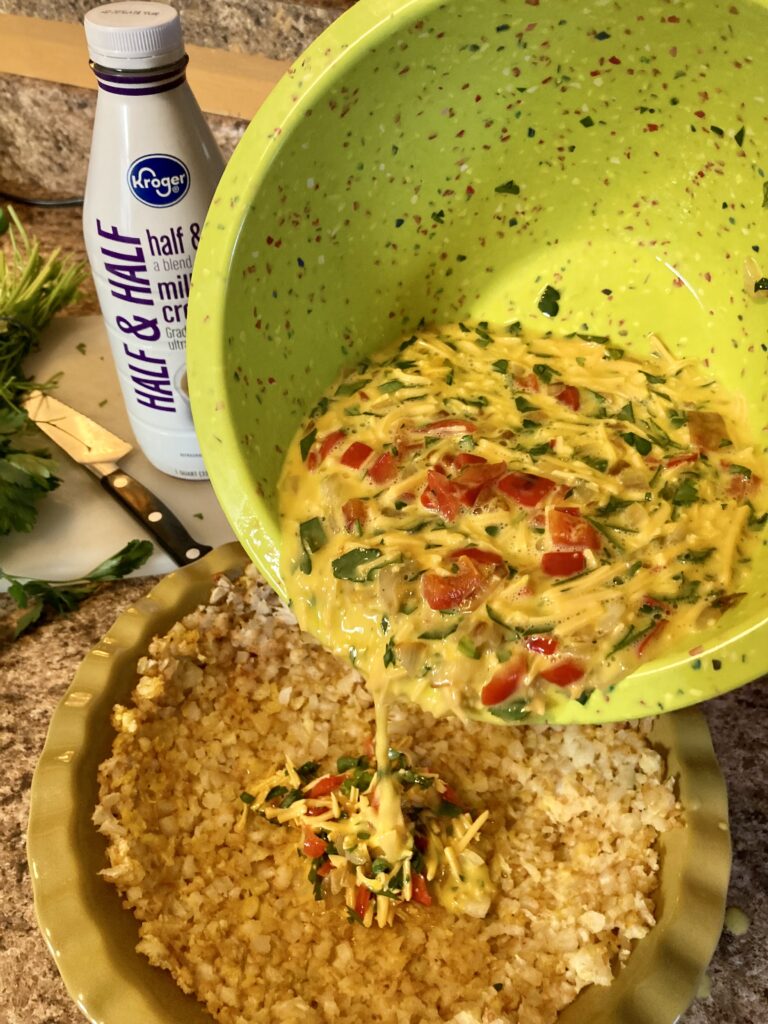 Cover quiche with aluminum foil and place dish on a cookie sheet covered with parchment paper. This will save you clean up time should it bubble over. Bake in oven for one hour. After one hour remove the foil, sprinkle with remaining 1/2 cup of cheese and bake for an additional 20-30 minutes. Check pie for doneness by inserting a dry knife into the center. It should withdraw fairly clean when eggs are cooked.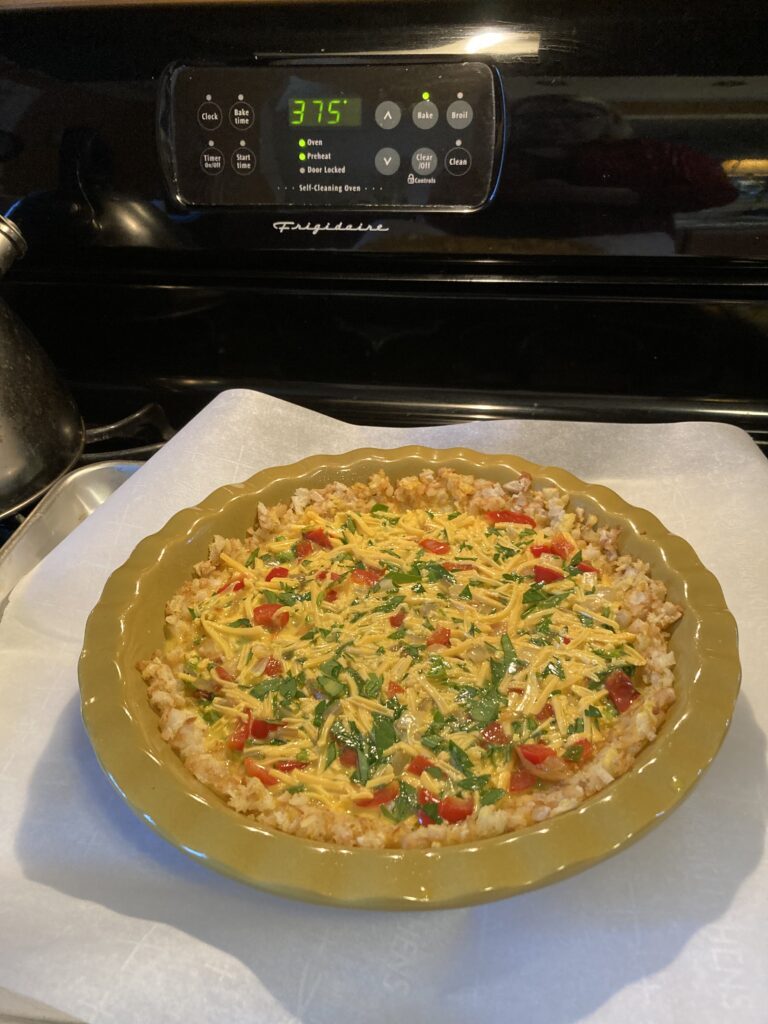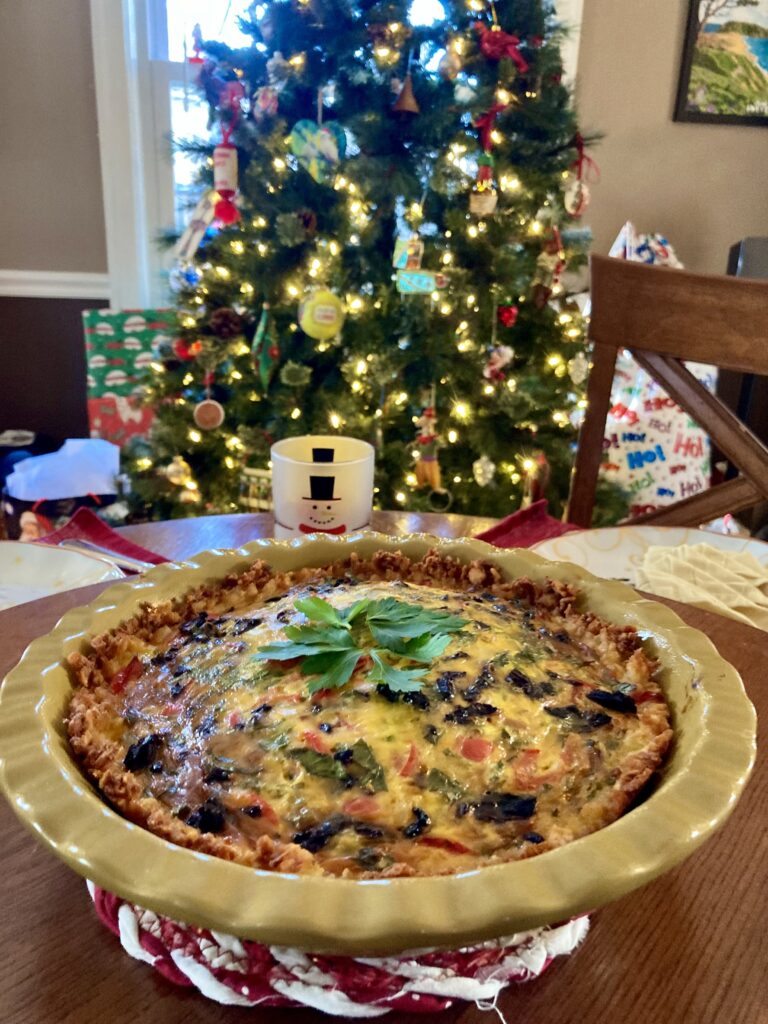 If you love this quiche, try my Rooty Soup that is also gluten free.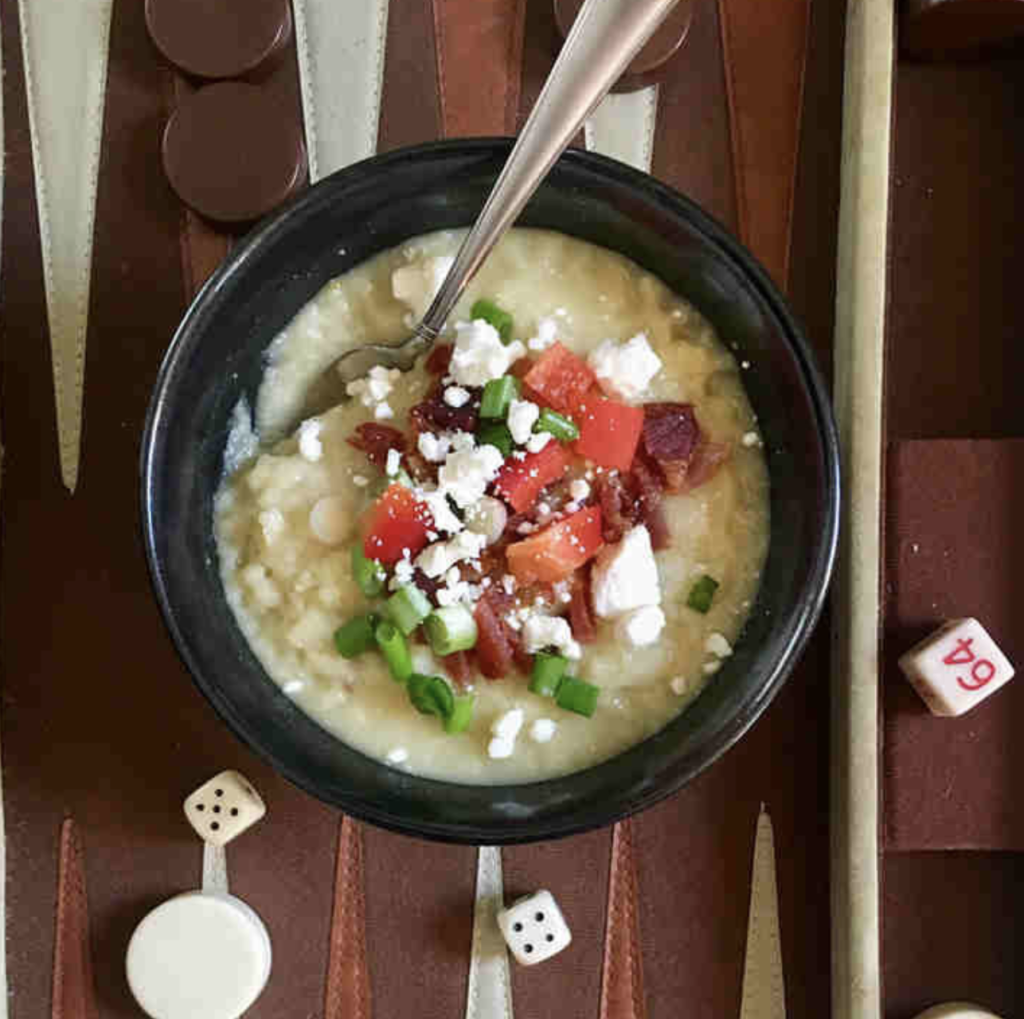 I invite you to subscribe to my site to get the latest blogs delivered hot and fresh right to your inbox. Keep in touch on Facebook and Instagram for updates on great things happening around Kentucky!
What is your favorite go-to brunch fare? For me, it's quiche. I love fresh eggs and the versatility of ingredients that a quiche can handle. Today my dish features a gluten-free, tasty twist – a crispy, Tater Tot Crust Quiche! As with all of my recipes, I encourage you to consider them a guideline as…