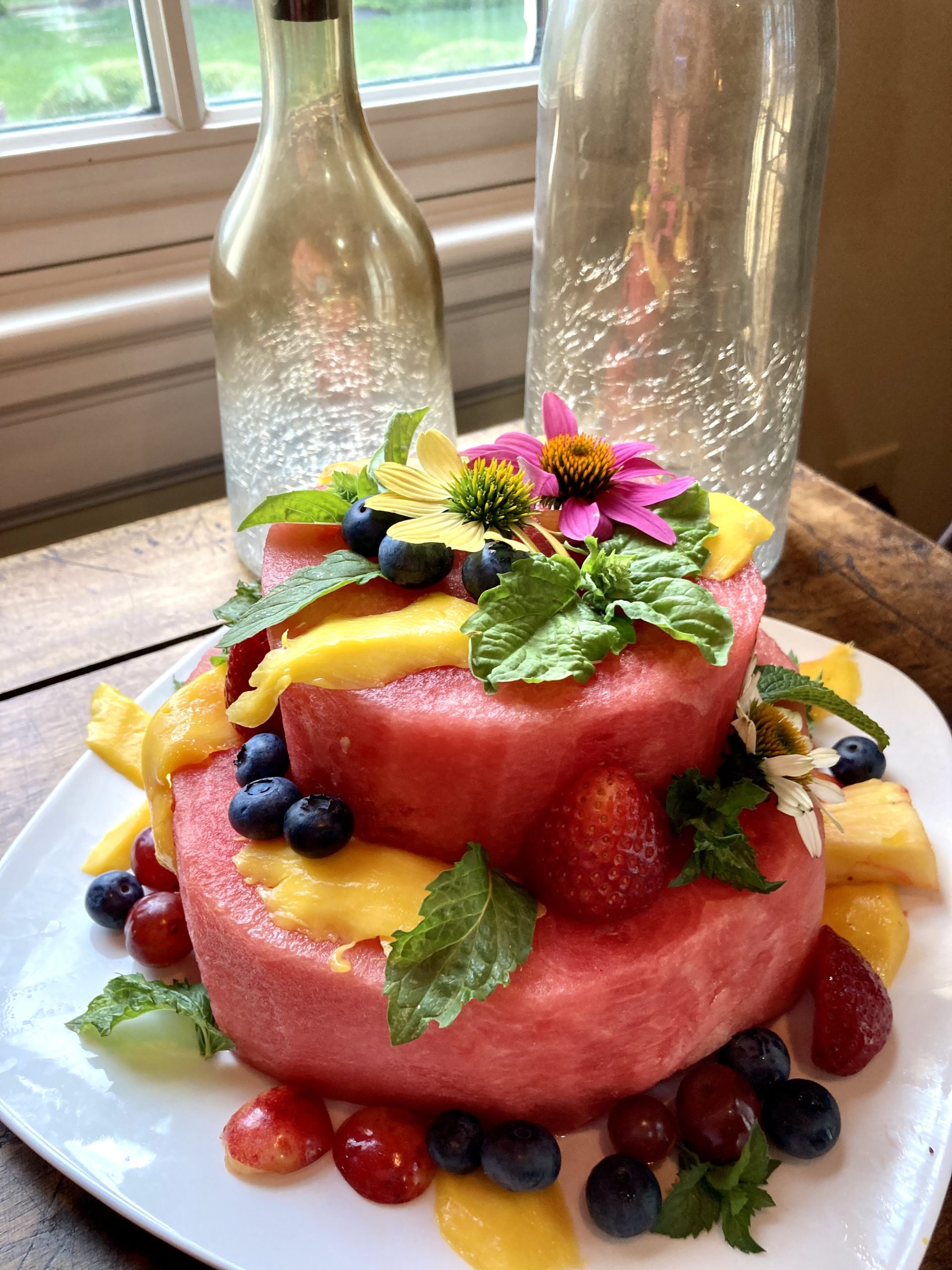 Beautiful Bright Watermelon Cake
by Marie

Posted on

August 2, 2022
The best cake for you is also vibrantly colorful, healthy, vegan, gluten free and fun to assemble with no baking involved. This ain't your grandma's fruit cake, this is altogether different and much better than traditional fruit cake IMHO (In my humble opinion, sorry grandma). You may even be able to find many of the elements at your local farmer's market. What is it you ask? Well, you already know, you looked at the picture! It's a watermelon cake and boy does it turn heads at a party! Read on to make your own beautiful, bright watermelon cake for your next gathering.
I've partnered with a couple of other talented Kentucky bloggers to bring you great recipes of Summer! Be sure to give them a follow and read all about their delicious local recipes below.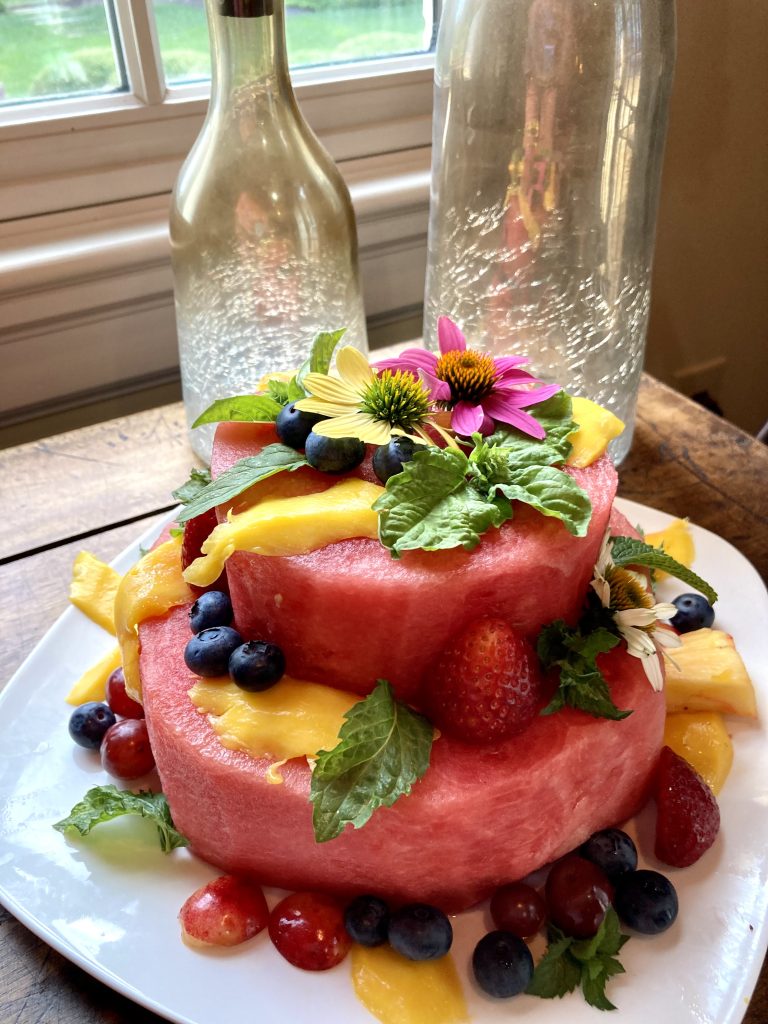 WATERMELON CAKE INGREDIENTS:
Medium sized watermelon
Strawberries
Blueberries
Mango sliced thinly
Grapes
Mint and or basil leaves
Edible flowers
Plastic fork/spoon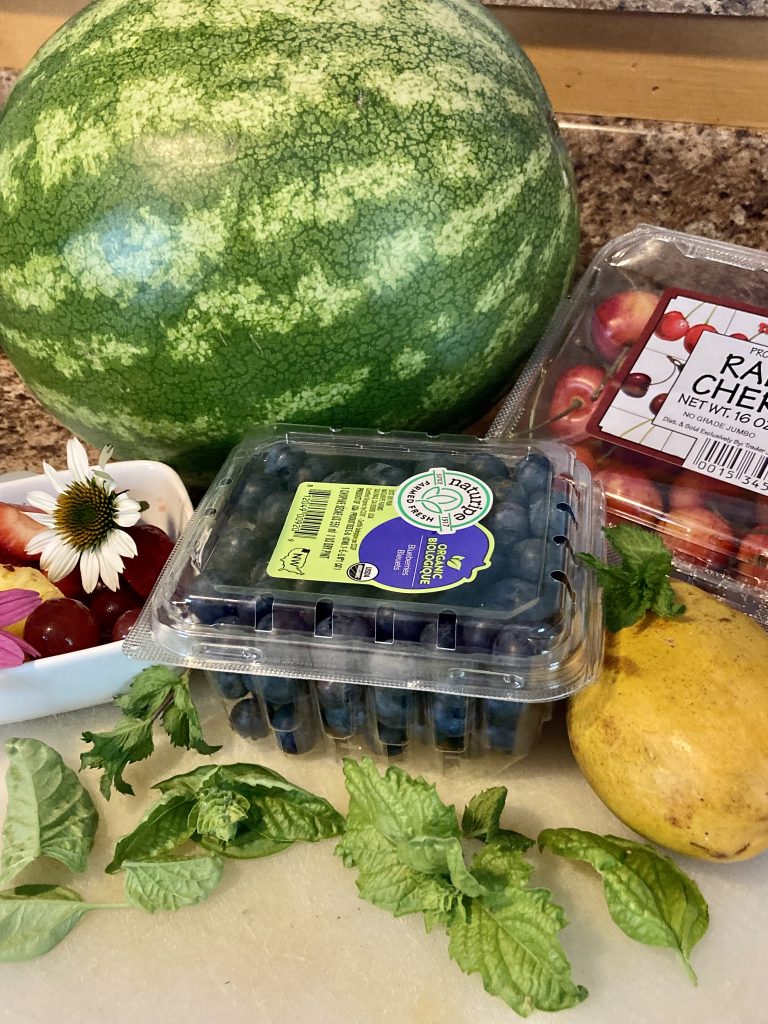 BEAUTIFUL FRUIT/BERRY OPTIONS:
Feel free to use whatever fruits you like, I just don't recommend ones that oxidize when exposed to air such as pear, banana or apple. Use a melon baller on cantaloupe, add papaya, dragon fruit, raspberries or whatever tickles your fancy. I suggest not using all red but mix up the colors so they pop!
KARATE CHOP!
Cut a thick 2.5-3" slice right out of the middle of your watermelon. Then cut another 2-2.5" slice next to that for the top layer. Use your knife at an angle to remove the rind. Then shave the pieces to make them as round and level as possible.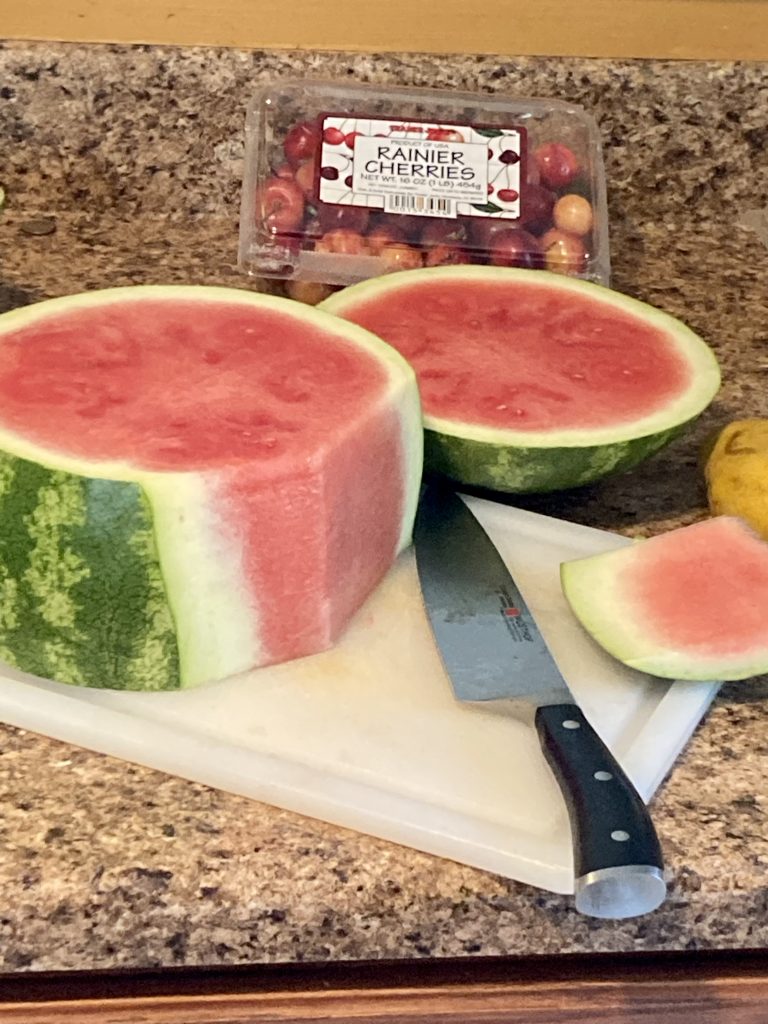 STACK YOUR CAKE:
Put the larger circle on the bottom of a plate or cake tray. Center the smaller piece on top. If you want, go crazy and add a third layer! Now break the top off a plastic spoon or fork and push it down the center of your cake flush with the top layer to secure the 2 sections together. You are well on your way to a bright beautiful watermelon cake now!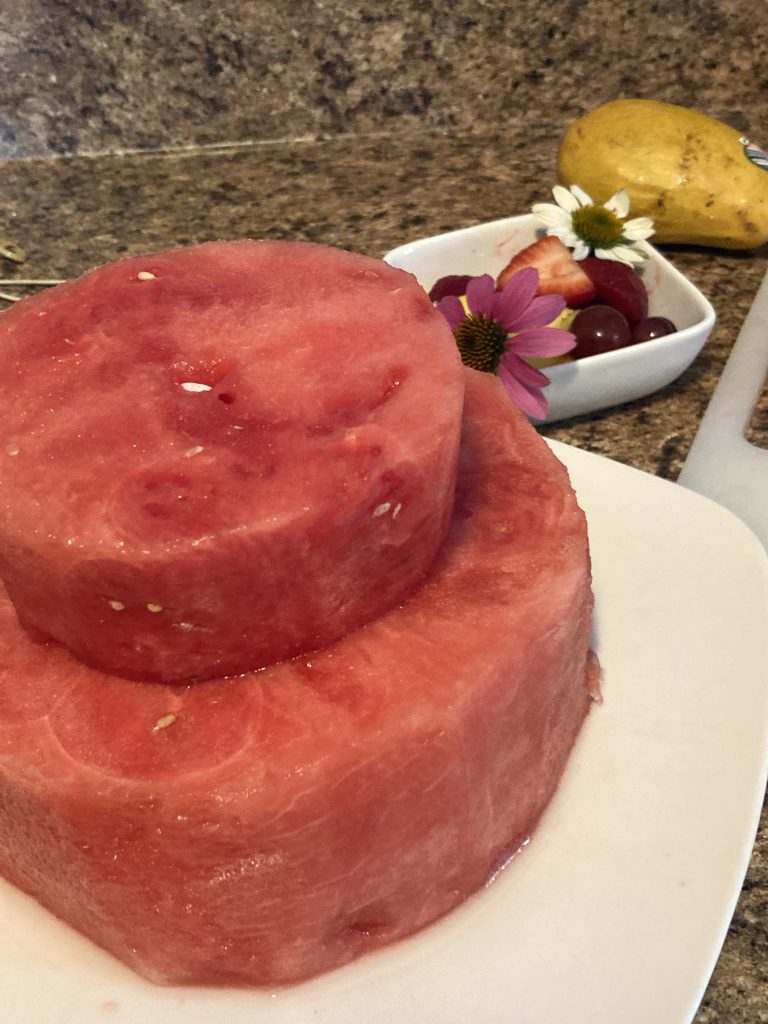 BLING IT UP:
See my finished image to place fruits, berries, flowers and herb leaves all around the cake. I added a couple of echinacea flowers on the top with herb leaves and berries as a focal point and to cover my plastic fork. Just pop the pieces in where they look best on the first and second layers and even around the bottom on the plate. Viola! You have made your own bright beautiful watermelon cake!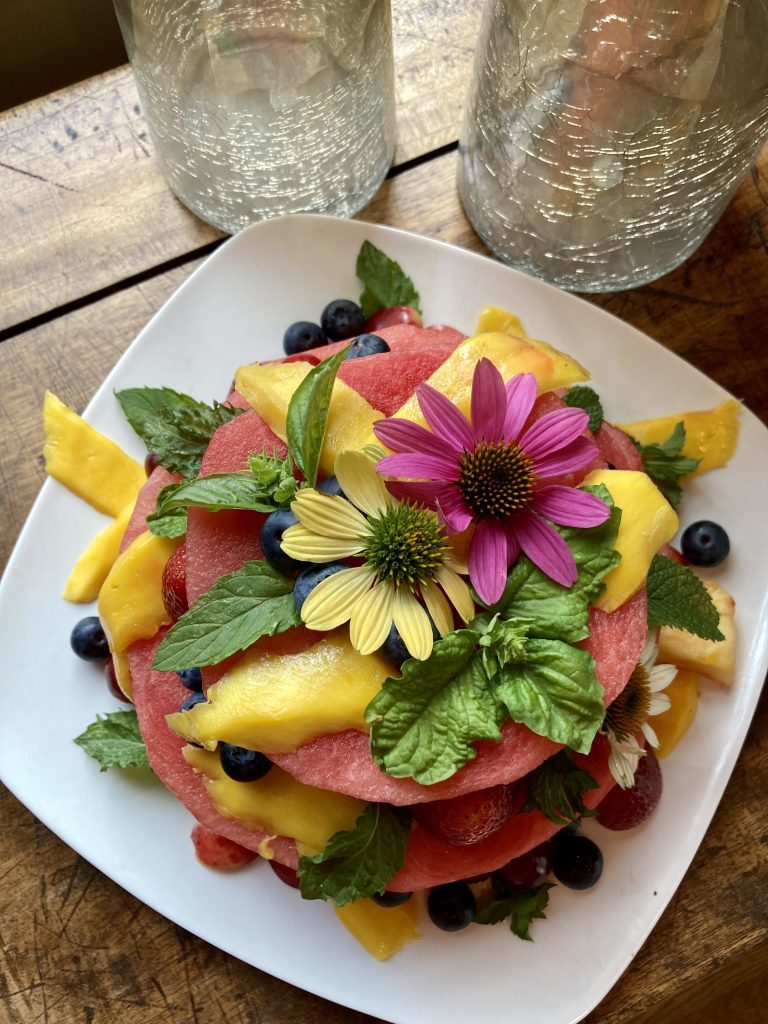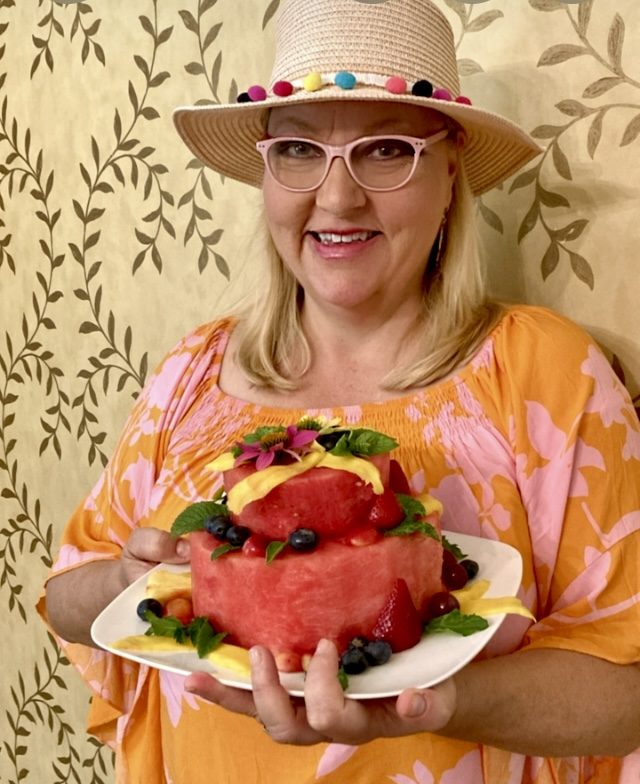 TRANSPORTING WATERMELON CAKE:
If you are bringing this cake off site, I recommend only assembling and securing the watermelon layers on a plate and then covering tightly with plastic wrap. Have all your other pieces washed, cut and ready to go for quick assembly on site.
OPTIONAL WHIPPED CREAM:
Add a nice dish of homemade whipped cream on the side if you like, just follow my borrowed recipe for Bourbon Whipped Cream.
DIGGING IN:
Cut and serve with a big cake knife. Enjoy!
If you enjoy this Summer recipe, check out more of my Summer Recipes here and more Recipes of Summer here with CSA produce from Elmwood Stock Farm.
MORE SUMMER RECIPES: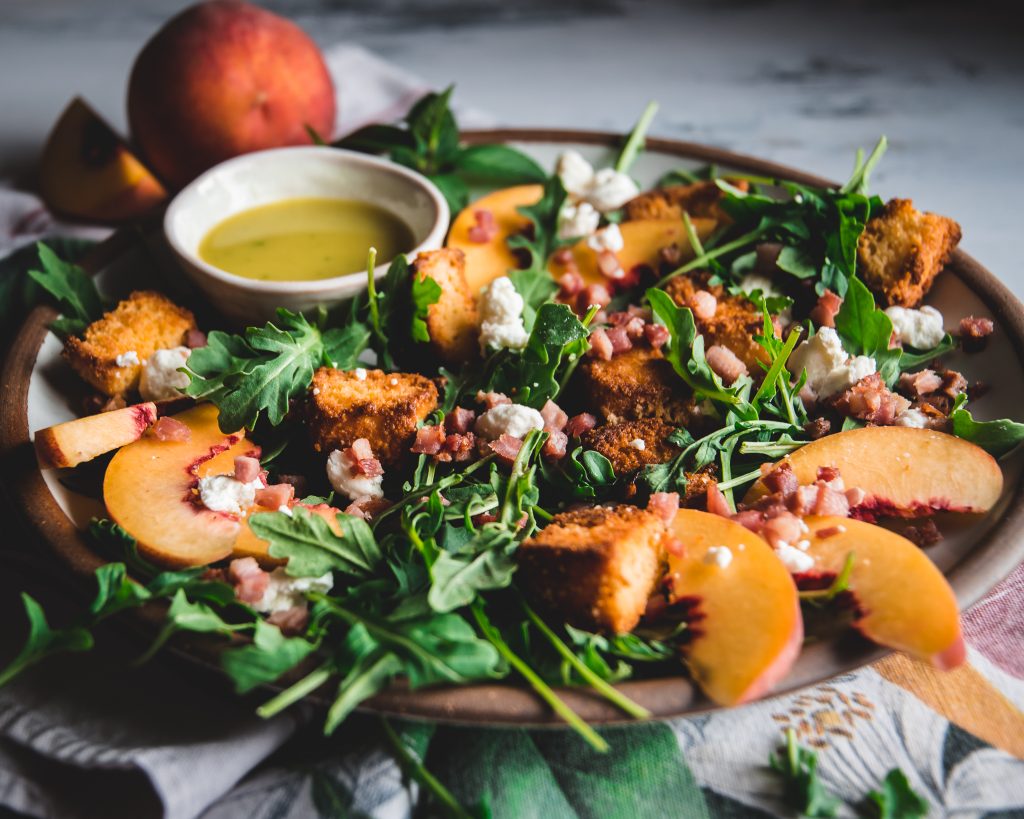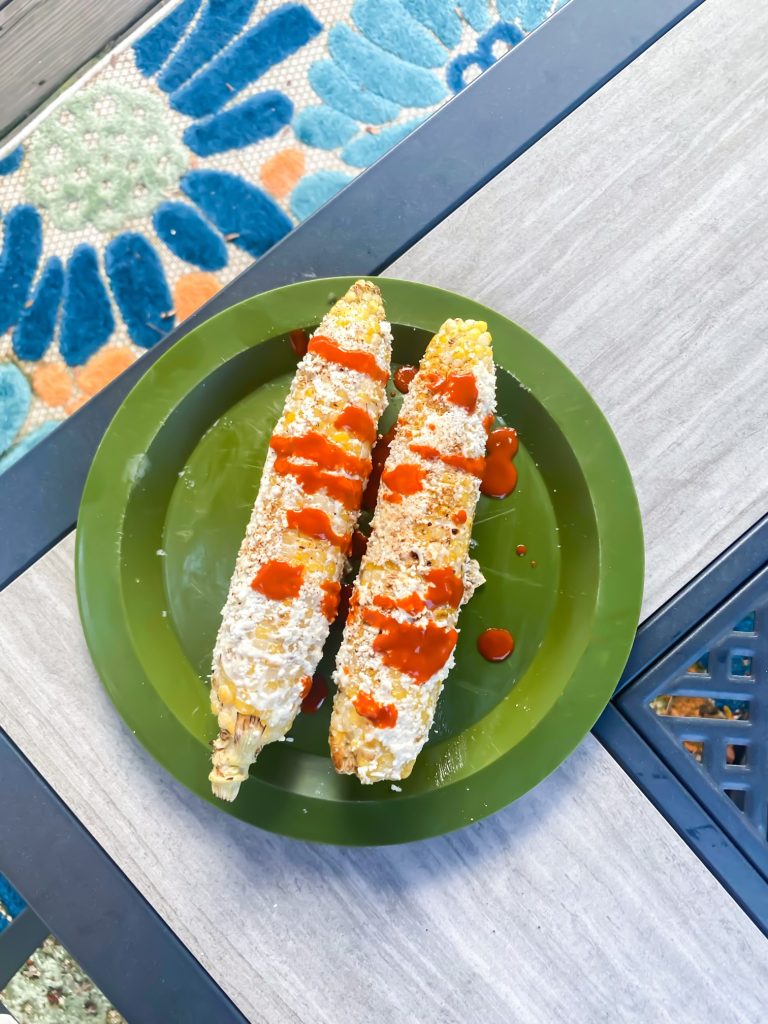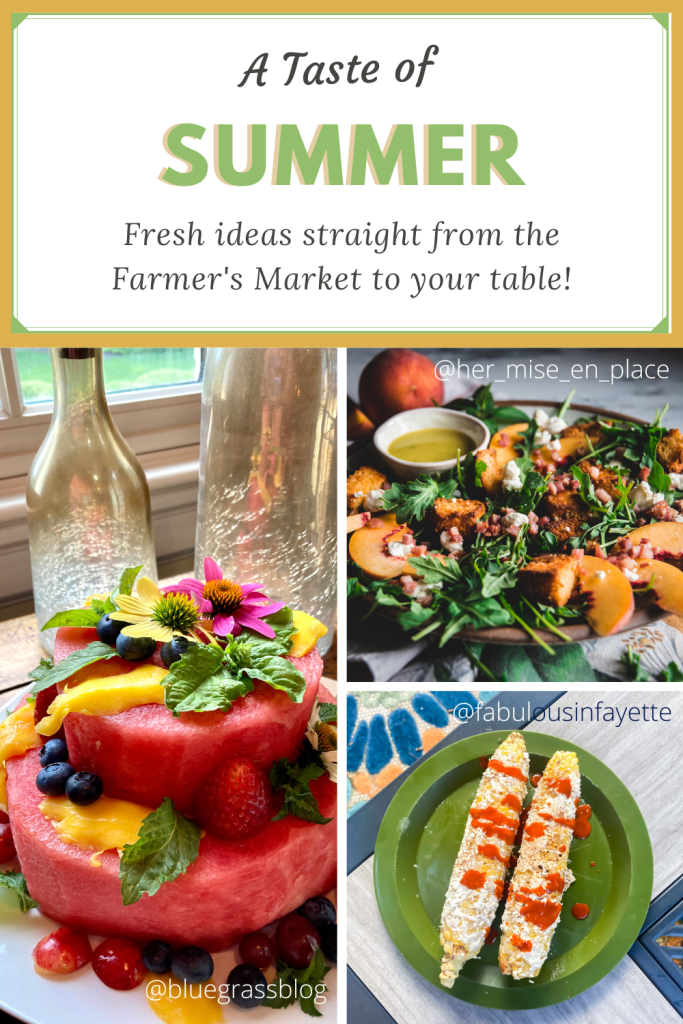 The best cake for you is also vibrantly colorful, healthy, vegan, gluten free and fun to assemble with no baking involved. This ain't your grandma's fruit cake, this is altogether different and much better than traditional fruit cake IMHO (In my humble opinion, sorry grandma). You may even be able to find many of the…