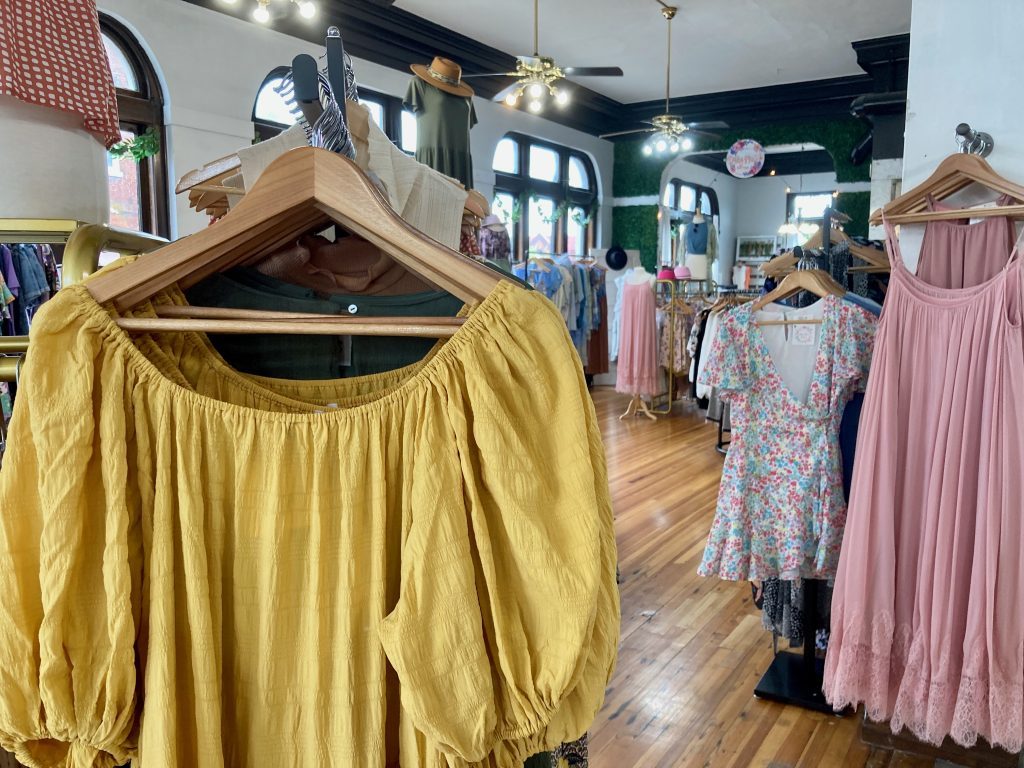 Girls' Day in Georgetown
by Marie

Posted on

August 15, 2022
Georgetown is terrific for a Girls' Day out. This emerging city offers plenty of opportunities to unwind and relax, learn something new, get creative, dine, sip and shop.There's no doubt that I love Georgetown, Kentucky. Visiting their appealing downtown is such a pleasure! The community gathers together to host notable events which are becoming more numerous by the day. So round up some friends and plan a Girls' Day in Georgetown.
When arranging your get away, I suggest making it extra special by scheduling a couple of activities.
MERAKI AND MOON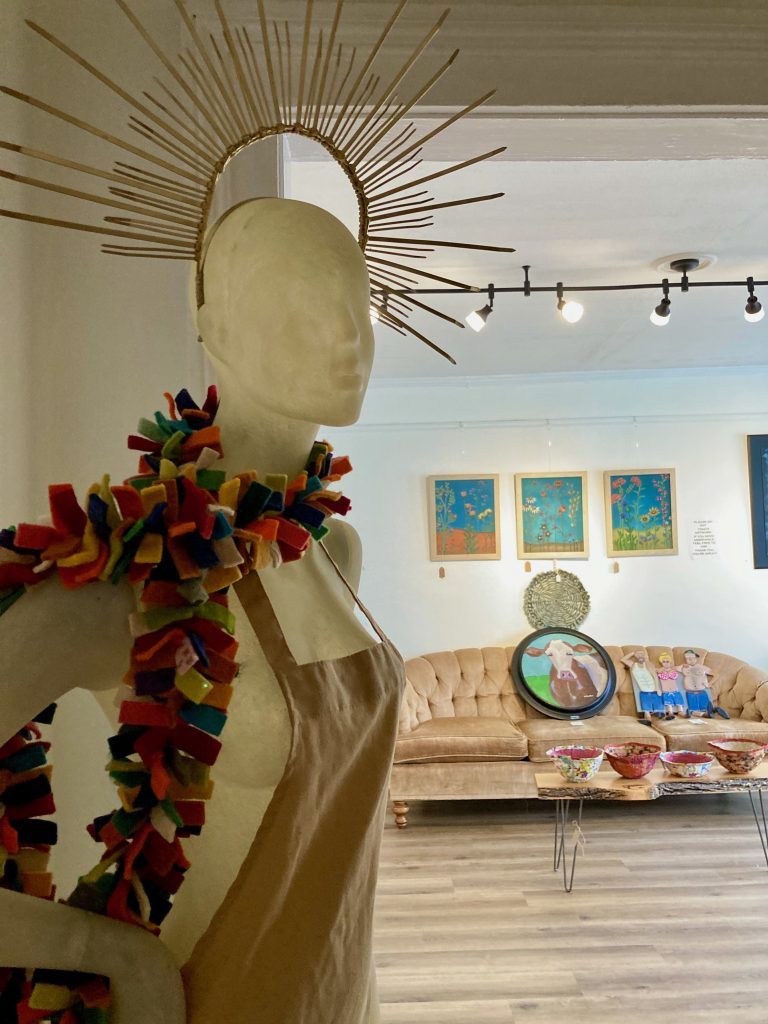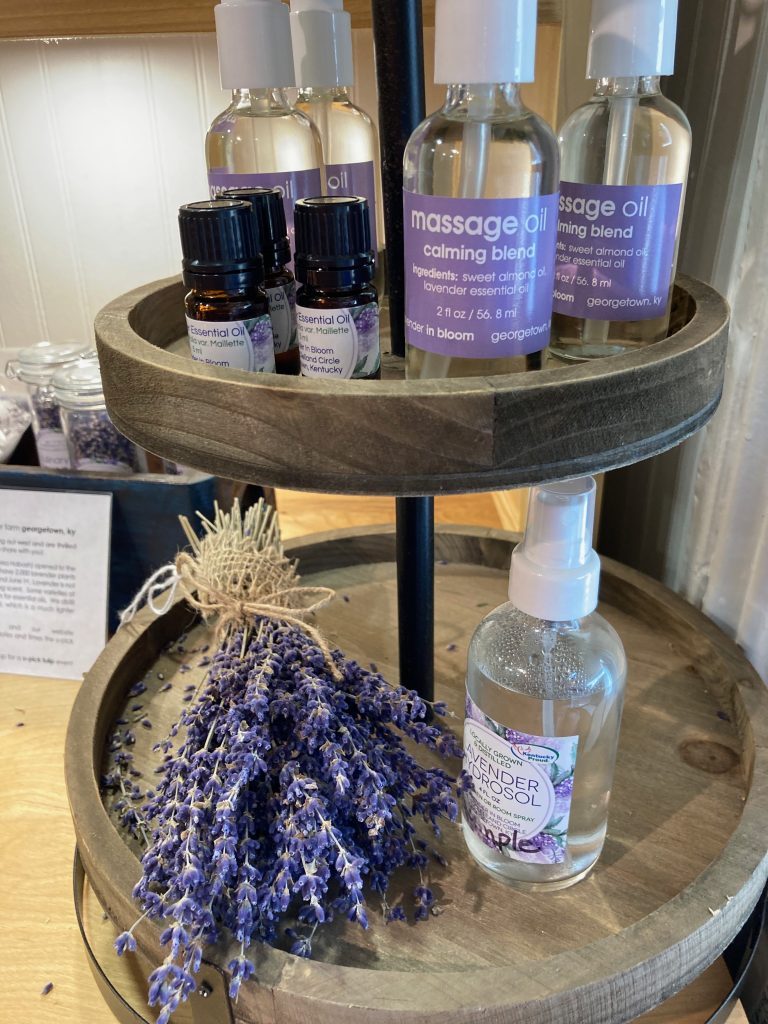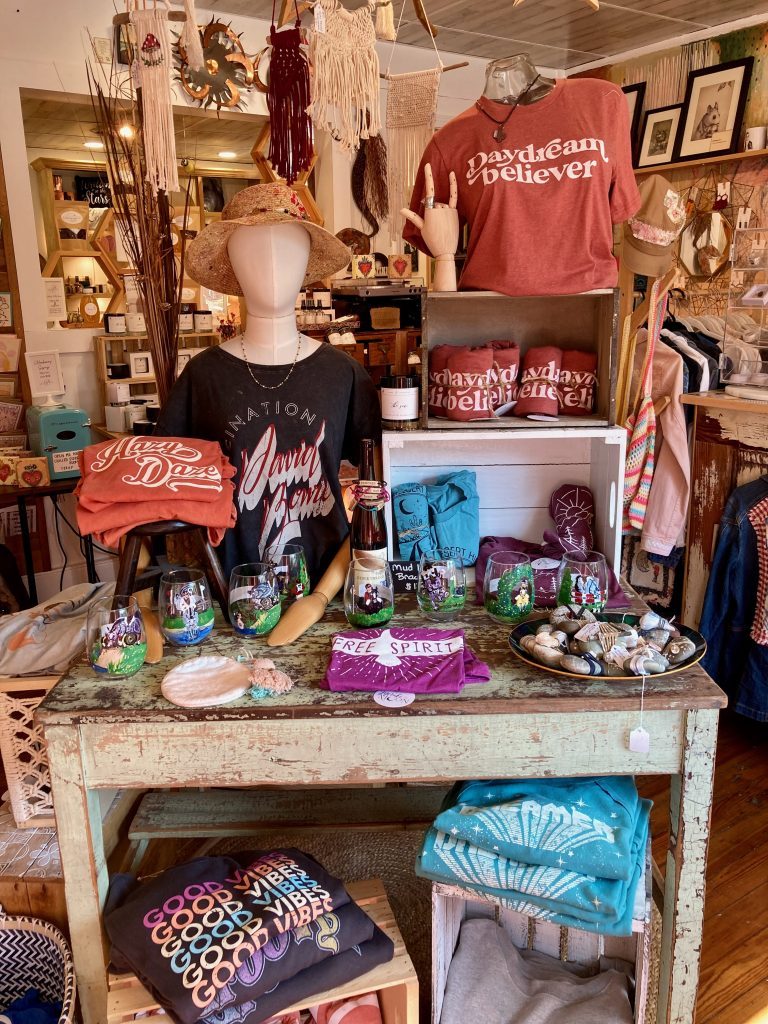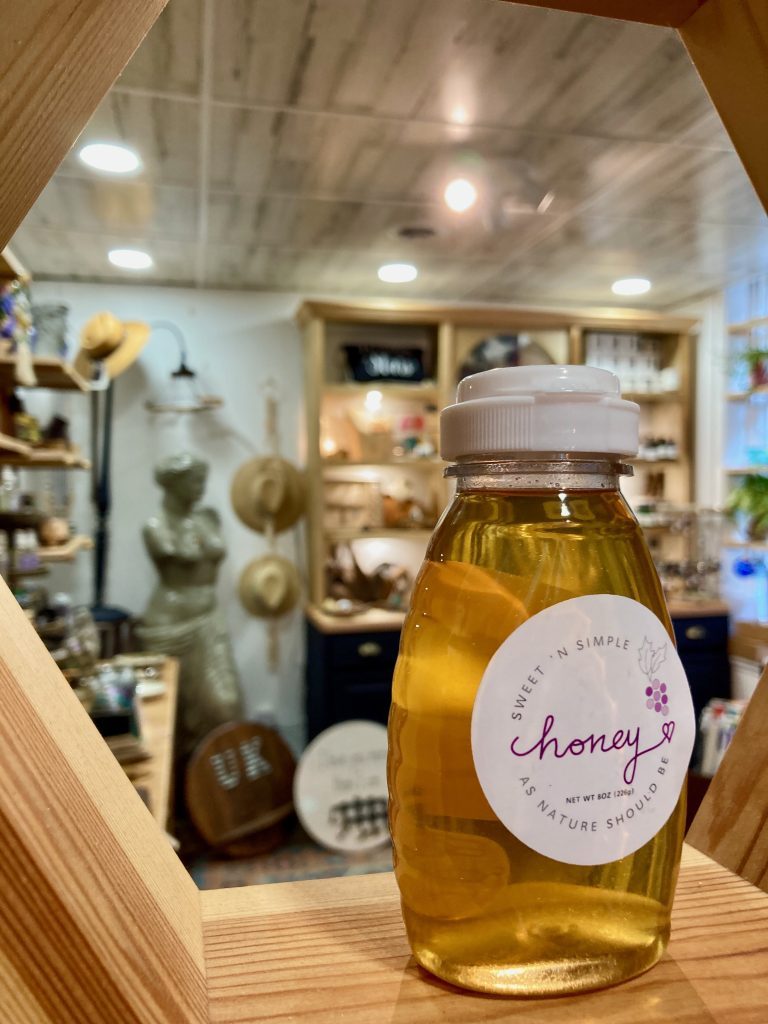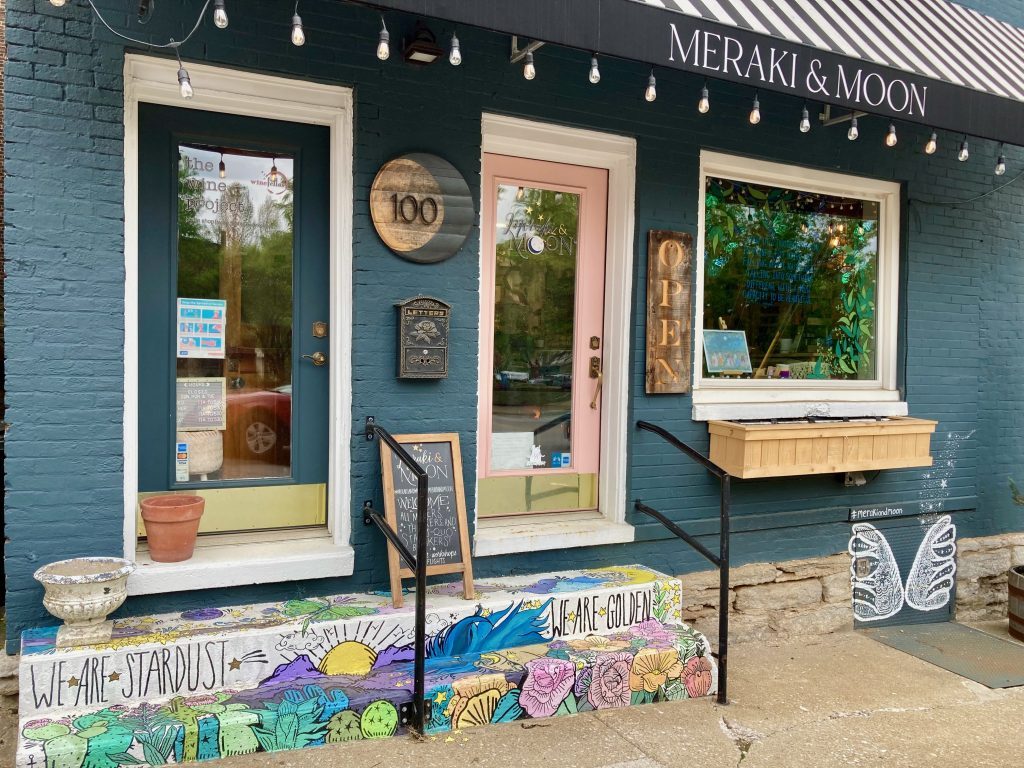 Check out the workshop agenda for Meraki and Moon. So much more than your typical sip and paint session, I was impressed by the intent of these stimulating classes. They are designed to forge community and release roadblocks with a deeper connection to the imagination of their participants. The work/play space is sunny and inviting, exuding an ambiance ideal for releasing those creative juices.
Meraki and Moon literally overflows with the beautiful work of 65 local artists. Decorative pottery, wall art, jewelry, graphic art, home goods, apparel, woodworking and glassware are among the many pieces.
THE WINE PROJECT
Take your time perusing both upstairs and down of Meraki and Moon, while enjoying a glass of fine wine from The Wine Project. John, the owner is well versed in the details of every bottle he carries. He explores craft wines from the world over, specializing in small family vineyards.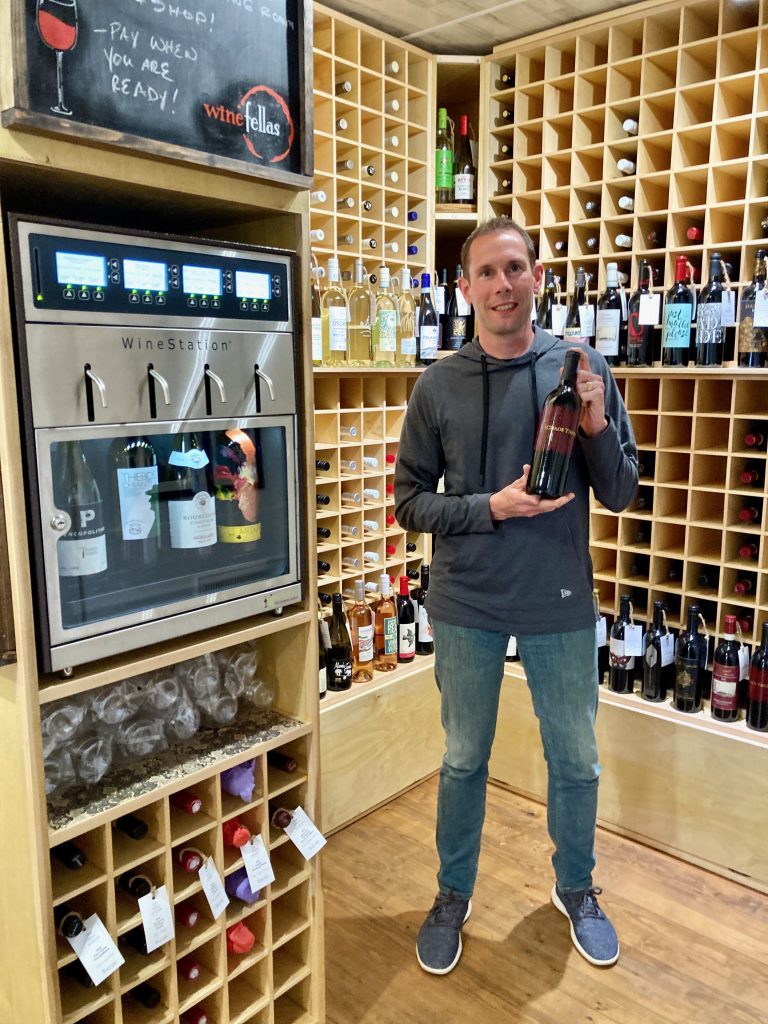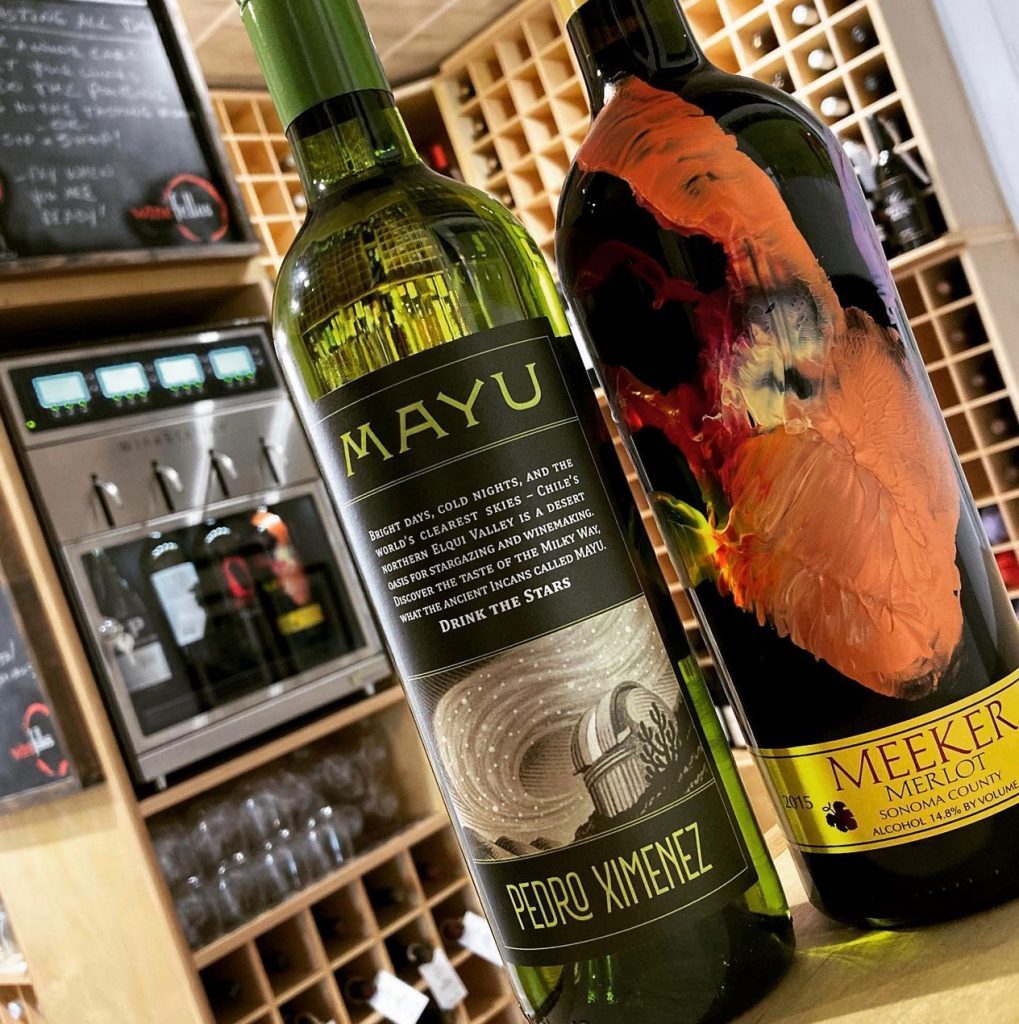 John avoids mainstream brands, preferring distinctive wines from unique makers. Join the wine club and request John hand-pick two selections for you every month. The club is a remarkable and affordable way to learn more about the velvety beverage and become one of the first to hear about John's latest discoveries.
The shop brims with wine offerings, floor to ceiling. Select a glassful from several "on tap". Not sure which to choose? No worries! Enjoy a flight with 2-ounce pours of four wines to savor a delicious glassful. Grab a bottle or two for take-home.
The Wine Project proffers a nice range of wine influenced gifts plus lovely glassware, display shelves, woodwork and clocks.
FULL CIRCLE WELLNESS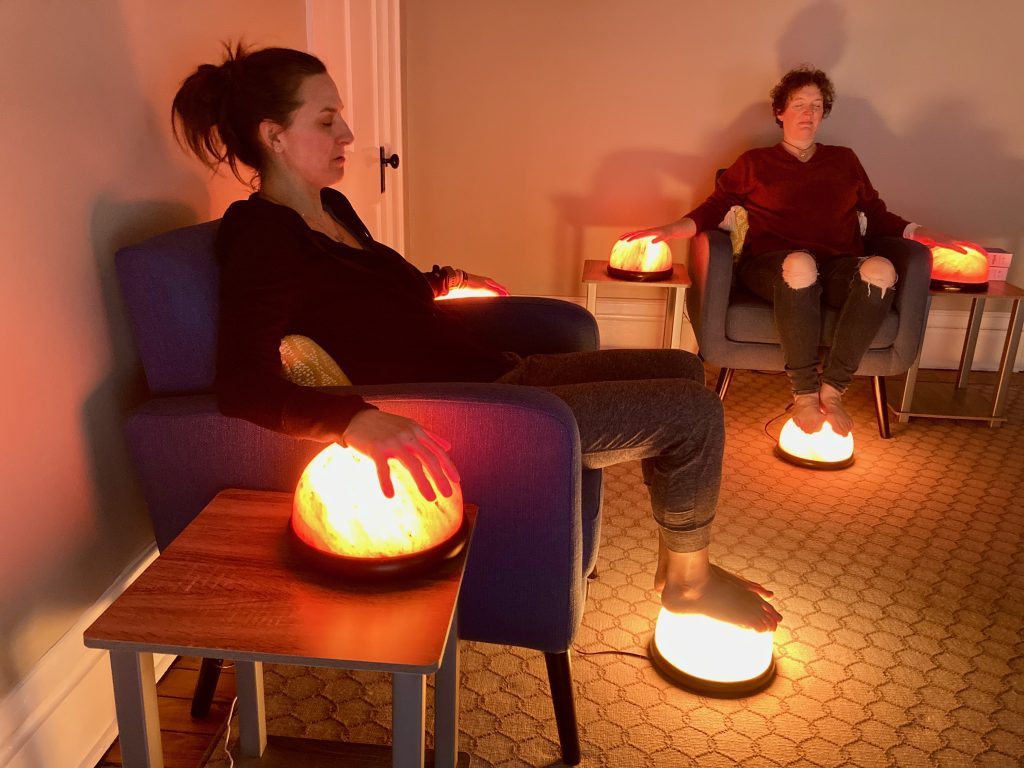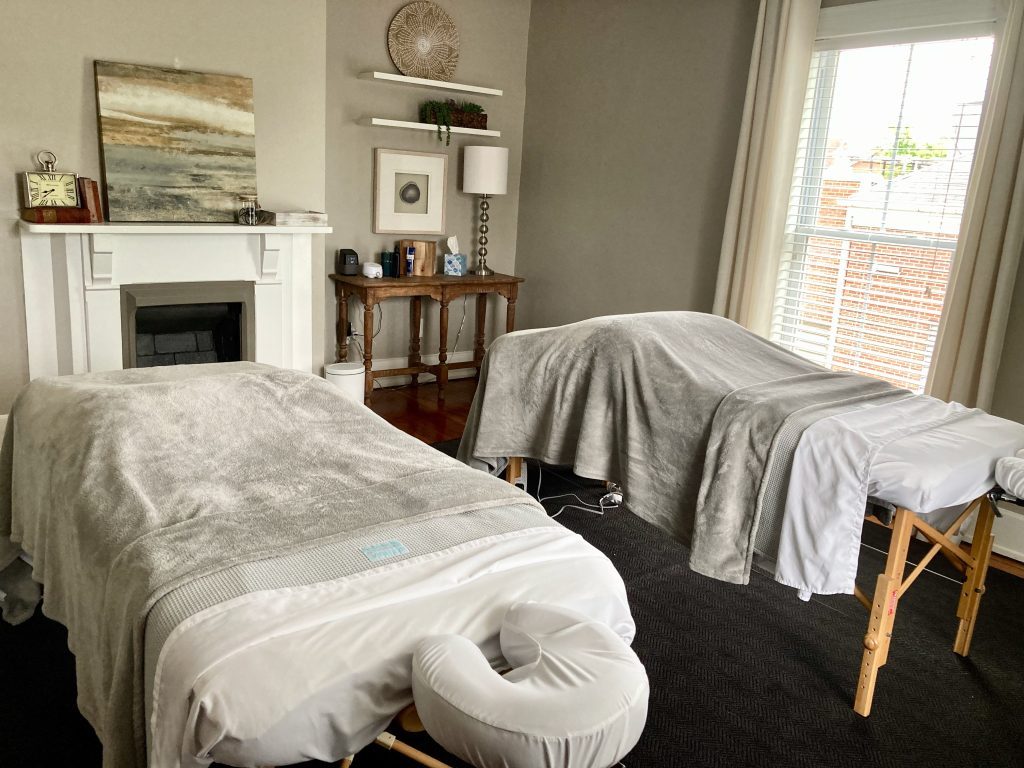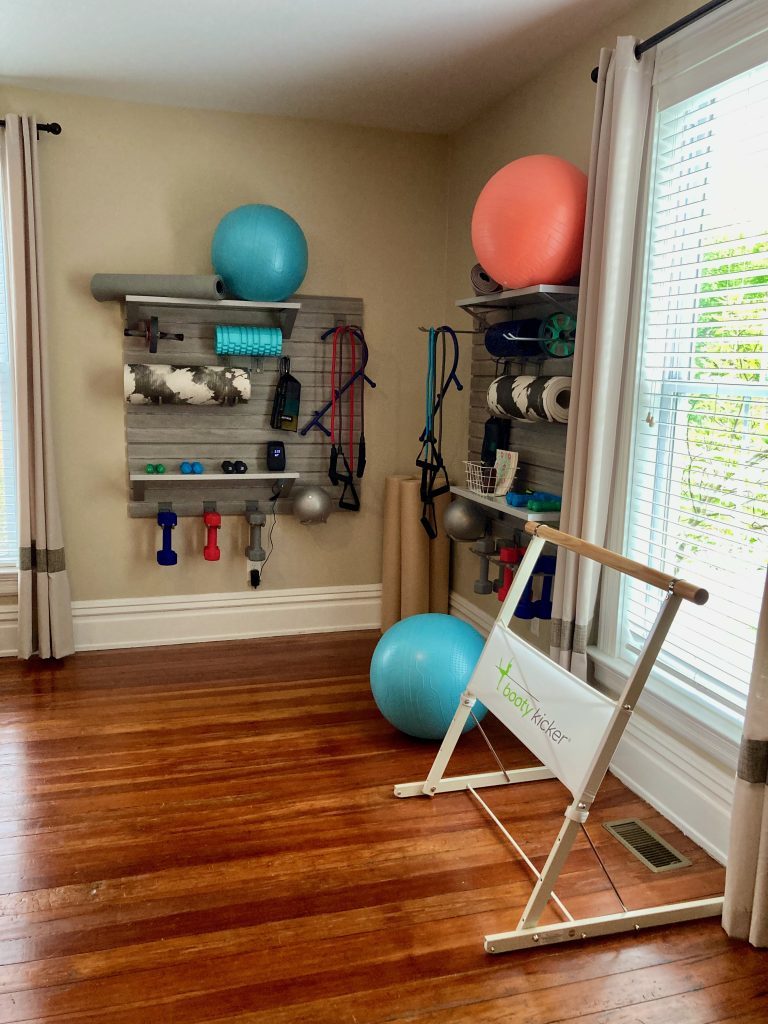 For a well-deserved, Georgetown break, immerse yourself in the wholesomeness of Full Circle Wellness. Their passion for providing holistic treatments encompasses the mind, spirit and body.
Choose from any number of restorative options including infrared light therapy sauna and traditional or reiki massage. Book some "me" time in the Zen Den featuring pink Himalayan salt and foot detox.
Visiting Full Circle Wellness makes for a wonderful Girls' Day out. Enroll in one of their workshops such as women's health, aromatherapy and massage instruction, as well as other holistic activities. Share a conditioning yoga class together!
THE HIDDEN TROVE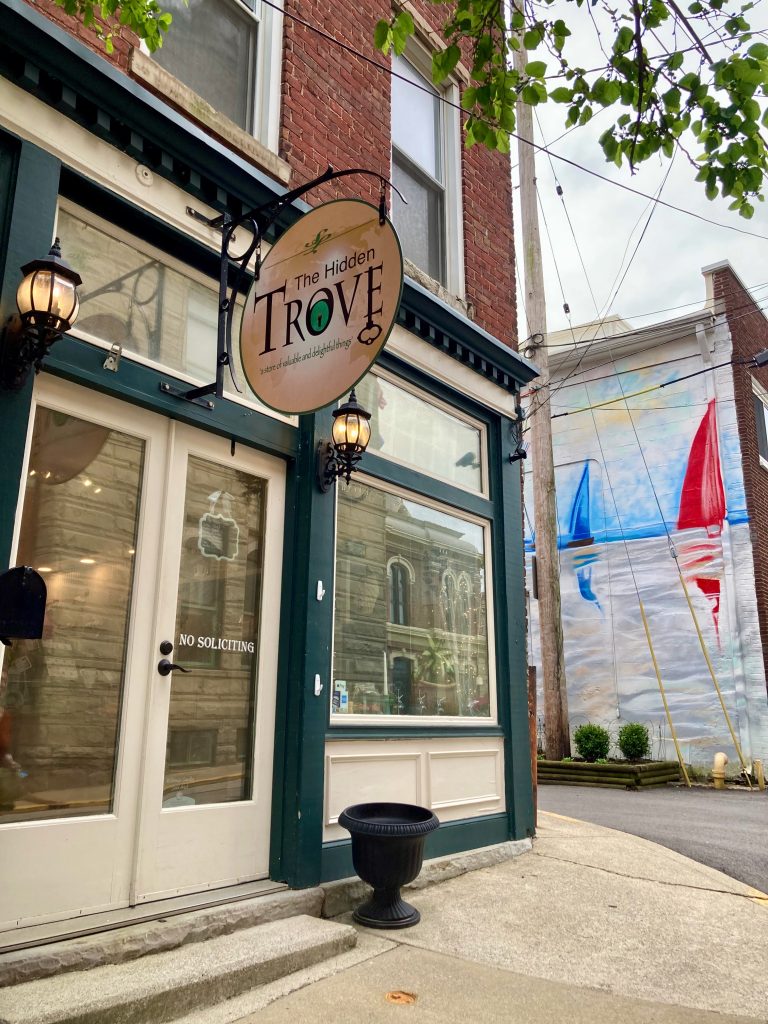 Speaking of therapy for your Girls' Day in Georgetown, there's nothing more morale boosting than shopping at The Hidden Trove. Stephanie, the owner named the shop prompted by her childhood dream of a secret place secured by a hidden key holding countless treasures.
The Hidden Trove is enchanting, teeming with wonderful gifts for you and others. Browse eye-catching jewelry, wall art, leather goods, macrame purses and flower holders, soaps, candles, tea towels and much more.
With high quality, distinctive items, The Hidden Trove houses many locally created gems. You'll find scripture stones, loose leaf herbal teas, hippie bags and raw honey. Visit in season and treat yourself to a bouquet of fragrant, fresh-cut blooms!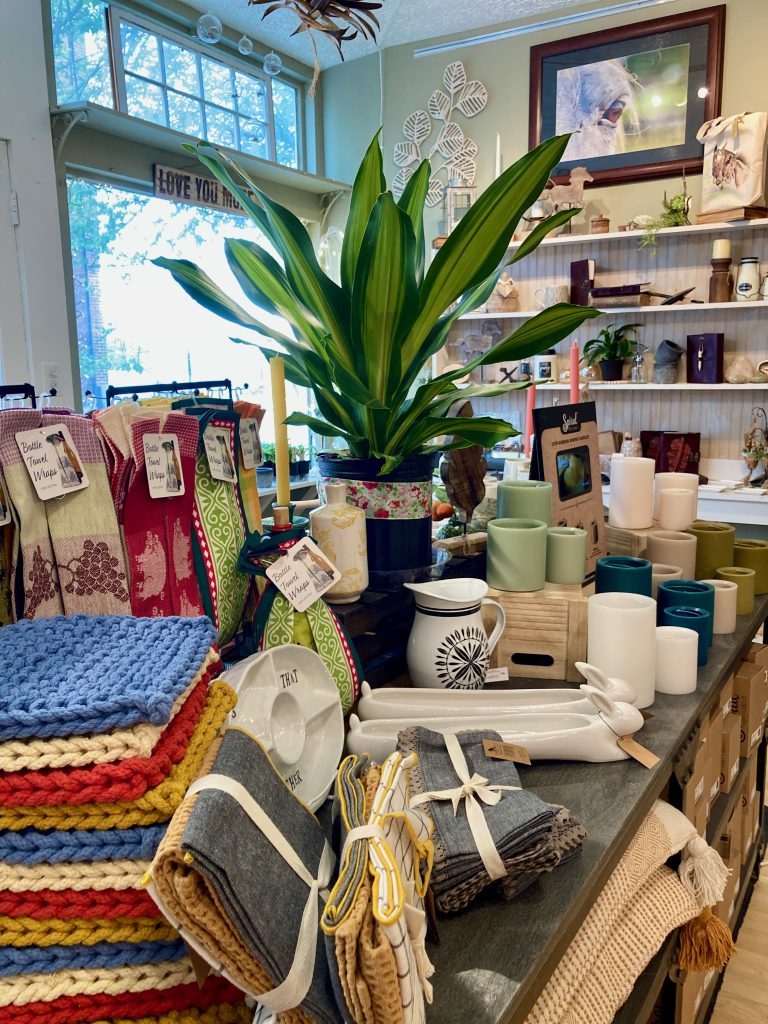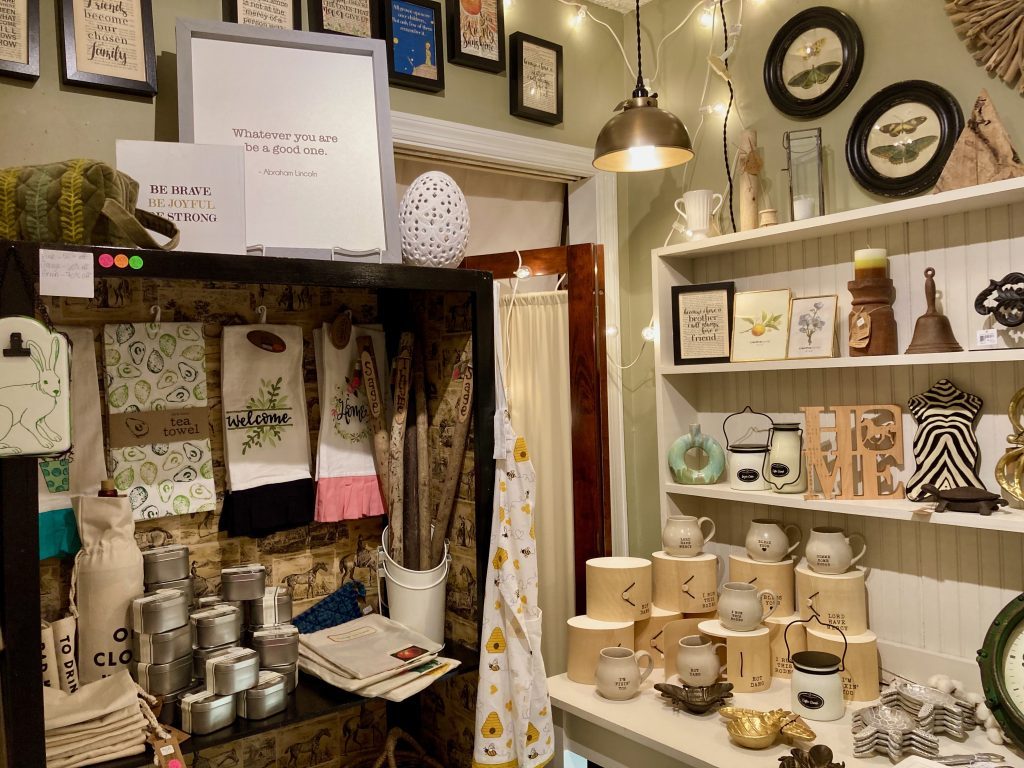 ABBY MAE'S BOUTIQUE
Your trip won't be complete without popping by the irresistible lady's boutique, Abby Mae's. This little establishment takes its name from Abby Mae, a friendly pup rescued by the owner and the catalyst for giving back to her local community.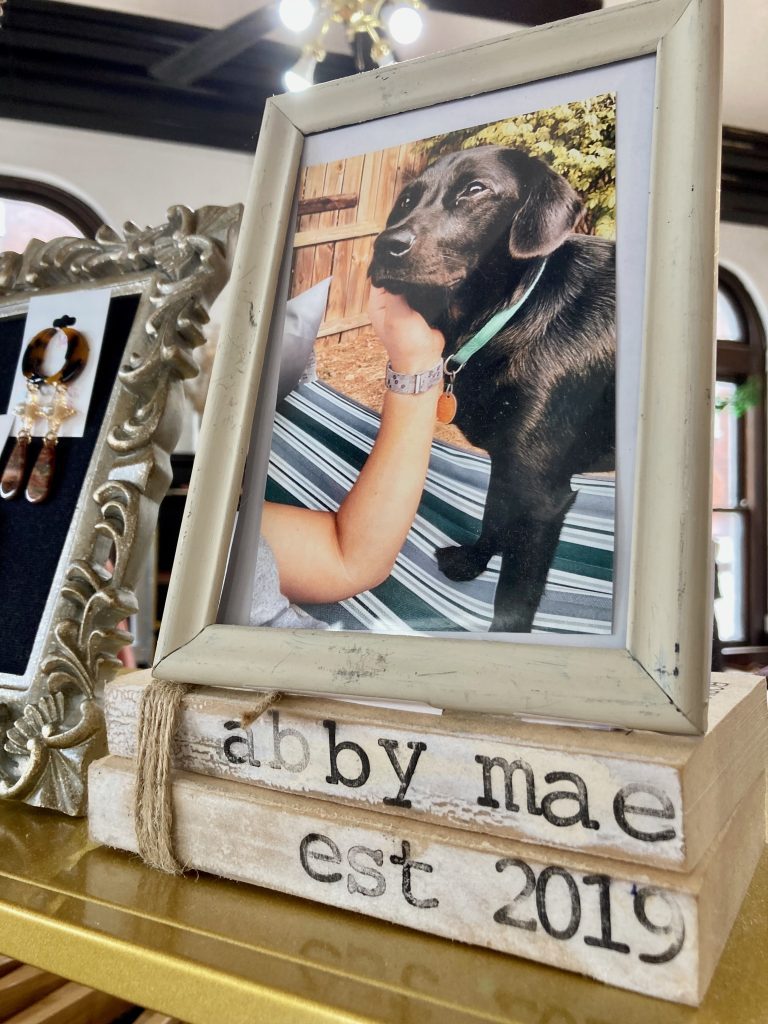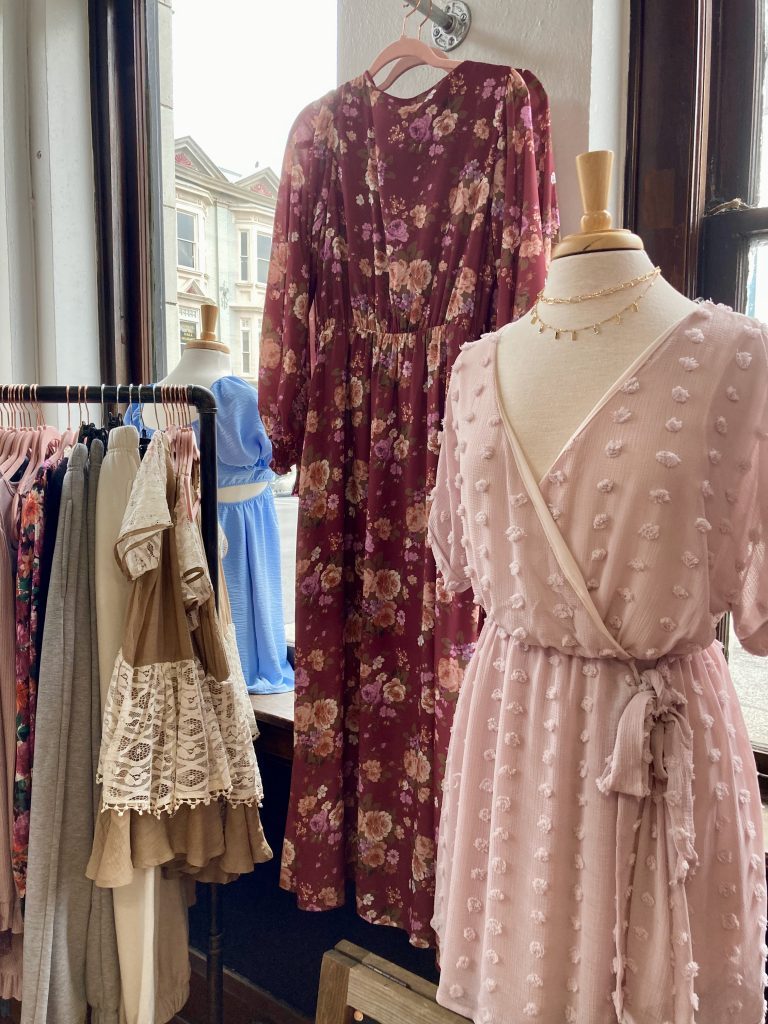 This boutique resides in a former bank which lends a definitive charm. The space is bright and airy with an open floor plan. Excellent for meandering, you can choose from the cutest tops, dresses, hats and pants arraying the walls and stocking the area.
I especially liked the styles ranging from boho, light and flowy to rustic jeans and adorable accessories. Retire to the fitting room with your fashionable finds, located in the old bank safe! It's so cool; a safe large enough to hold multiple changing areas.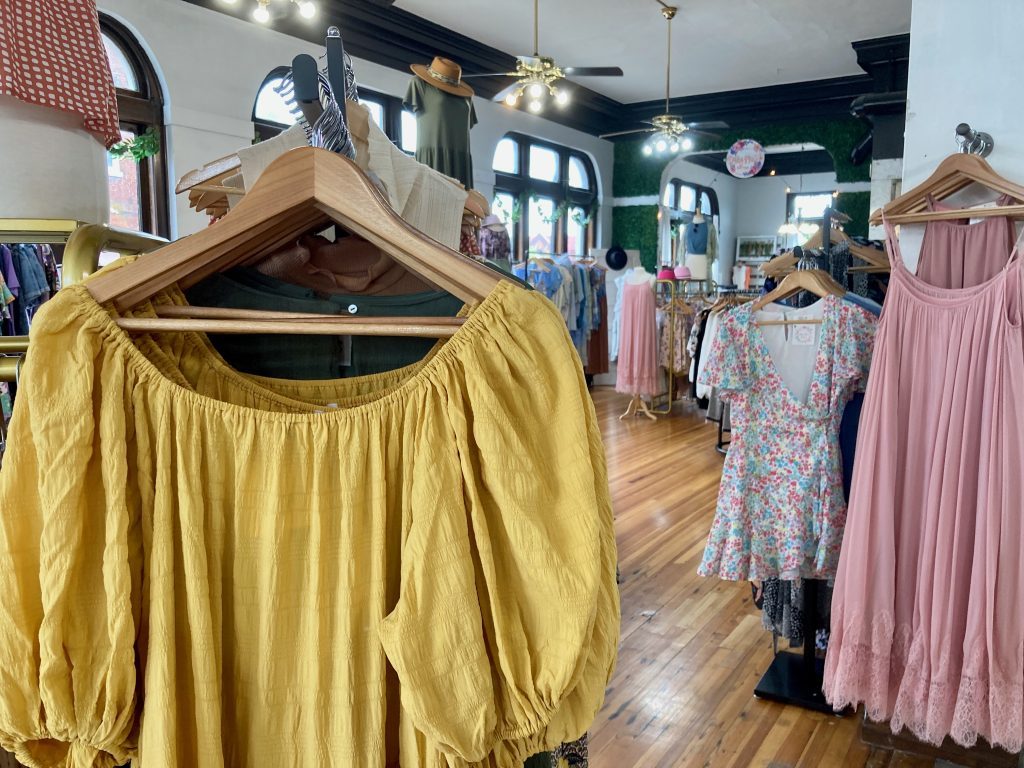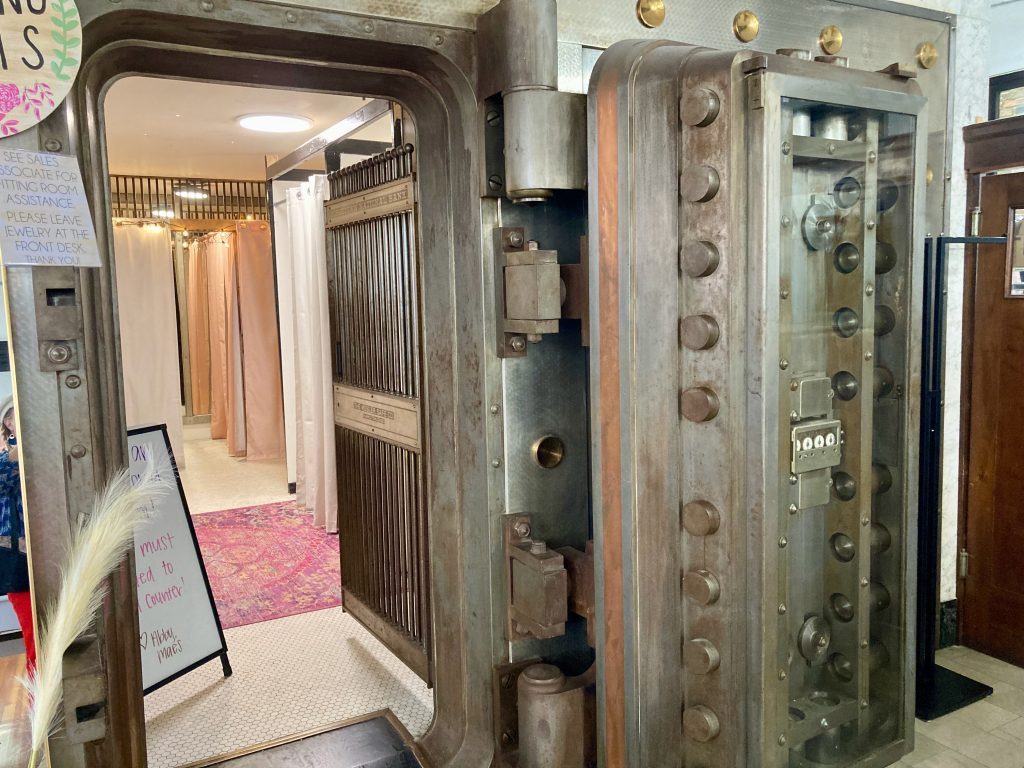 SPOTZ GELATO
For some pampering while in Georgetown, indulge in the incomparable, locally made gelato of Spotz. You can't miss the bright pink exterior accented with colorful dots, located right on Main Street. Top your Girls' Day in Georgetown with whipped cream and a cherry!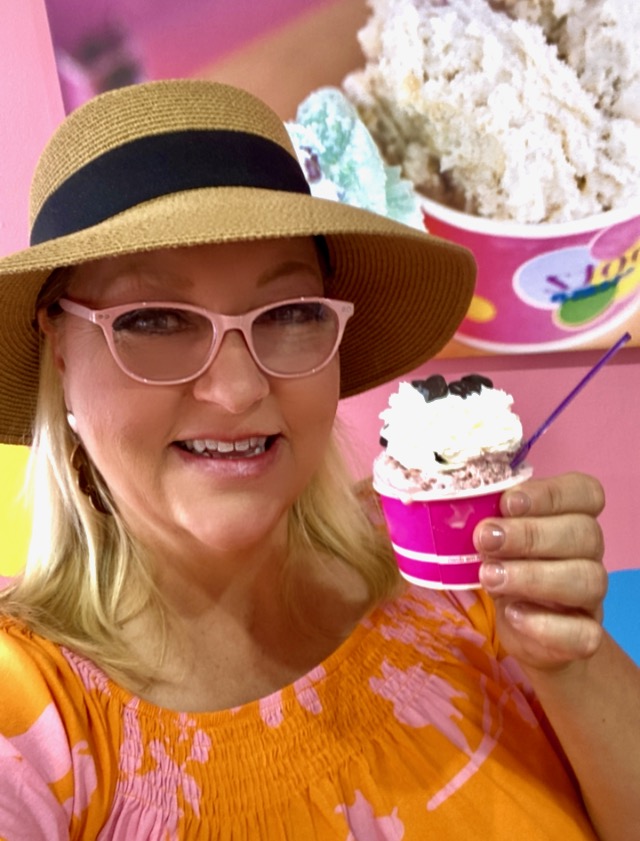 Spotz handcrafts small batch gelato and sorbet using regional, Kentucky Proud ingredients. Try a sample before choosing a scoop or two. My flavors of choice are yummy Banana Pudding and Peanut Butter. They offer tried-and-true favorites along with seasonal options. Swing by Spotz on a Saturday for a free waffle cone!
This sweet shop whips up the best milkshakes, Italian sodas, sundaes and has a gelato bar to-go. The bar dishes out two gelatos and four toppings of your preference. These are packaged up super nice – the classic treat for a little celebration at home.
Don't forget that Spotz also has trucks for rent for your next event. Invite the entertaining Humpback Hazel, Disco Dottie or Little Libby to your gatherings.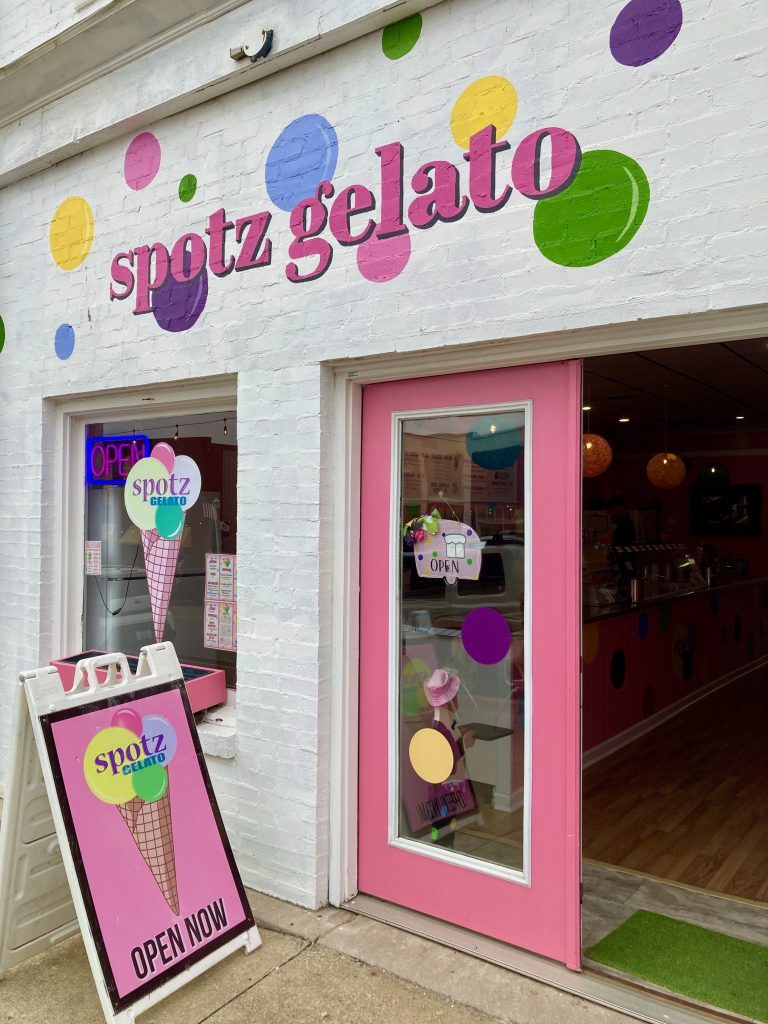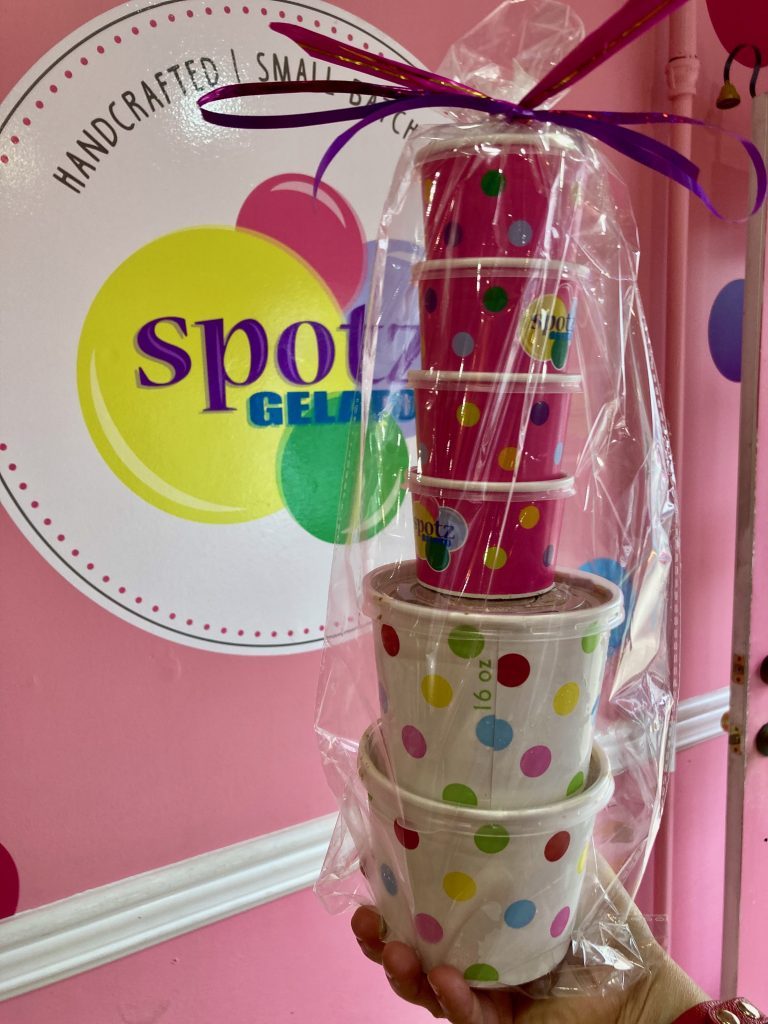 FAVA'S CHARMING BNB
If you are from out of town or just need a little "Mommy Get Away", book a stay at the sweet and cozy Fava's Bed and Breakfast. You'll find everything you need to sleep one to four people including one bedroom, one bath, full kitchen with dishwasher, huge couch, pull down, queen Murphy bed and coffee maker.
Bonus! This Bed and Breakfast actually includes breakfast! Pop downstairs to Fava's quintessential diner for breakfast or have it delivered. Nothing could be easier. Taking a step back in time you'll be swept off your feet with Fava's diner, a family-owned, community darling in operation since 1910.
I recommend a popular option, Fava's Breakfast Hot Brown. When in Kentucky, do as the Kentuckians, right? Try this twist on a tradition with a choice of city ham, bacon or sausage atop Texas toast. It comes with home fries or hash browns smothered with sausage gravy and finished with two fried eggs.
Explore and enjoy all the fascinating places in Georgetown. It makes a marvelous Girls' Day or weekend trip. This wonderful little Kentucky town is always changing and ever growing. Read my #Love Your Downtown blog and my #Gtown Eats Week for even more to see, eat, drink and shop in Georgetown.
Type "Georgetown" (or any interest) into the search bar at the top of my home page for additional information. Included are local CSAs, our pick restaurant for festivities and an endearing In Bloom Flower Farm which provided spectacular arrangements for my wedding bouquet and flower crown!
To Georgetown from:
Lexington- 13 miles
Covington- 68 miles
Louisville- 71 miles
Harrodsburg- 43 miles
Bowling Green- 162 miles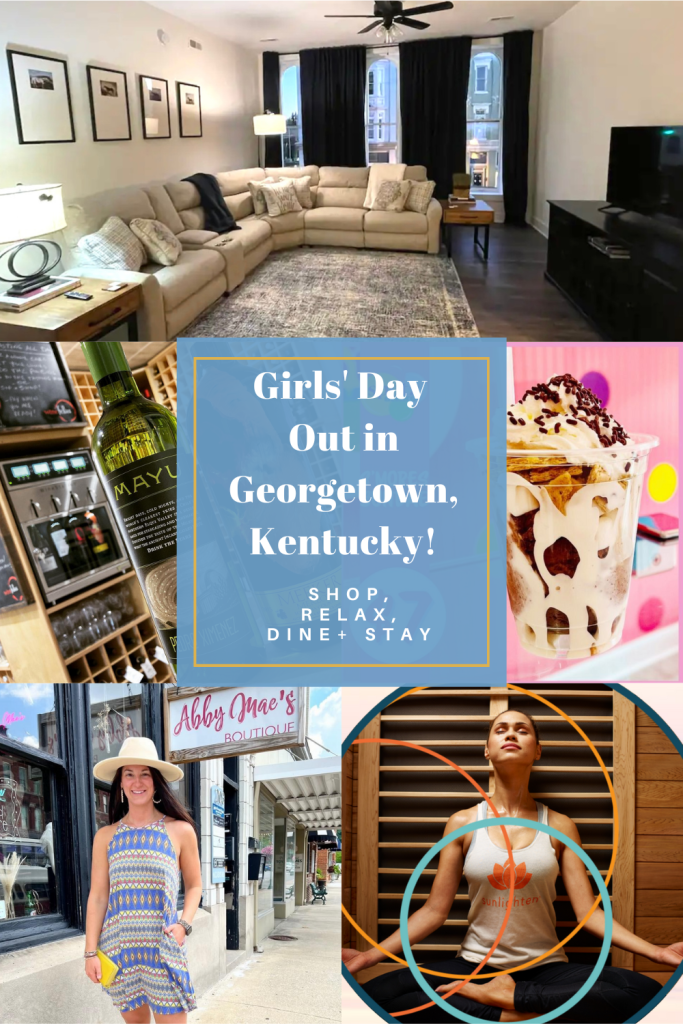 Georgetown is terrific for a Girls' Day out. This emerging city offers plenty of opportunities to unwind and relax, learn something new, get creative, dine, sip and shop.There's no doubt that I love Georgetown, Kentucky. Visiting their appealing downtown is such a pleasure! The community gathers together to host notable events which are becoming more numerous by…