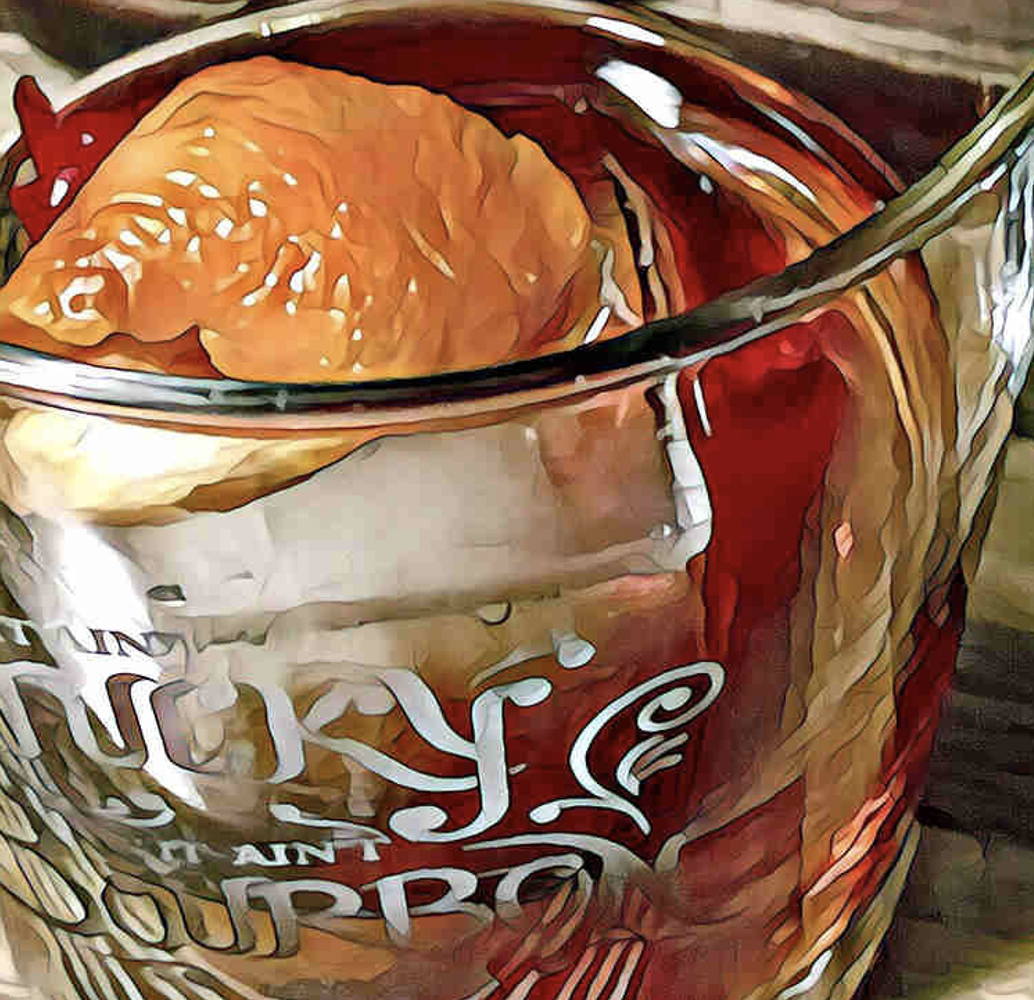 Seasonal Bourbon Cocktails
by Marie

Posted on

September 19, 2022
The distilling of aged Kentucky bourbon has become a burgeoning industry in the past few years. If you are interested in sampling, now is the time. Most everyone offers tours and tastings, so grab your bourbon passports at any participating venue and let's get tasting! Once you find one or two you like, try out a couple of my seasonal bourbon cocktails.
Accordingly, I'd like to share a few of my favorite cocktail recipes. Experiment and add your own twists.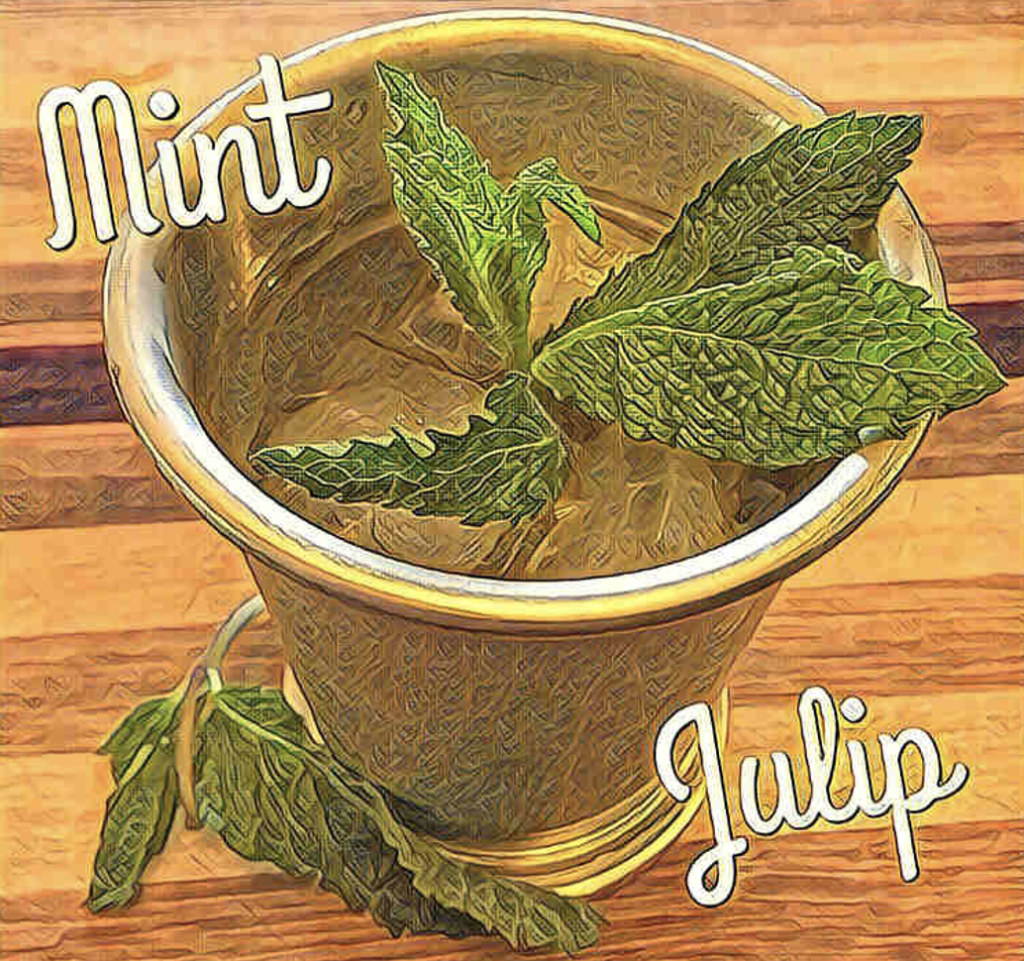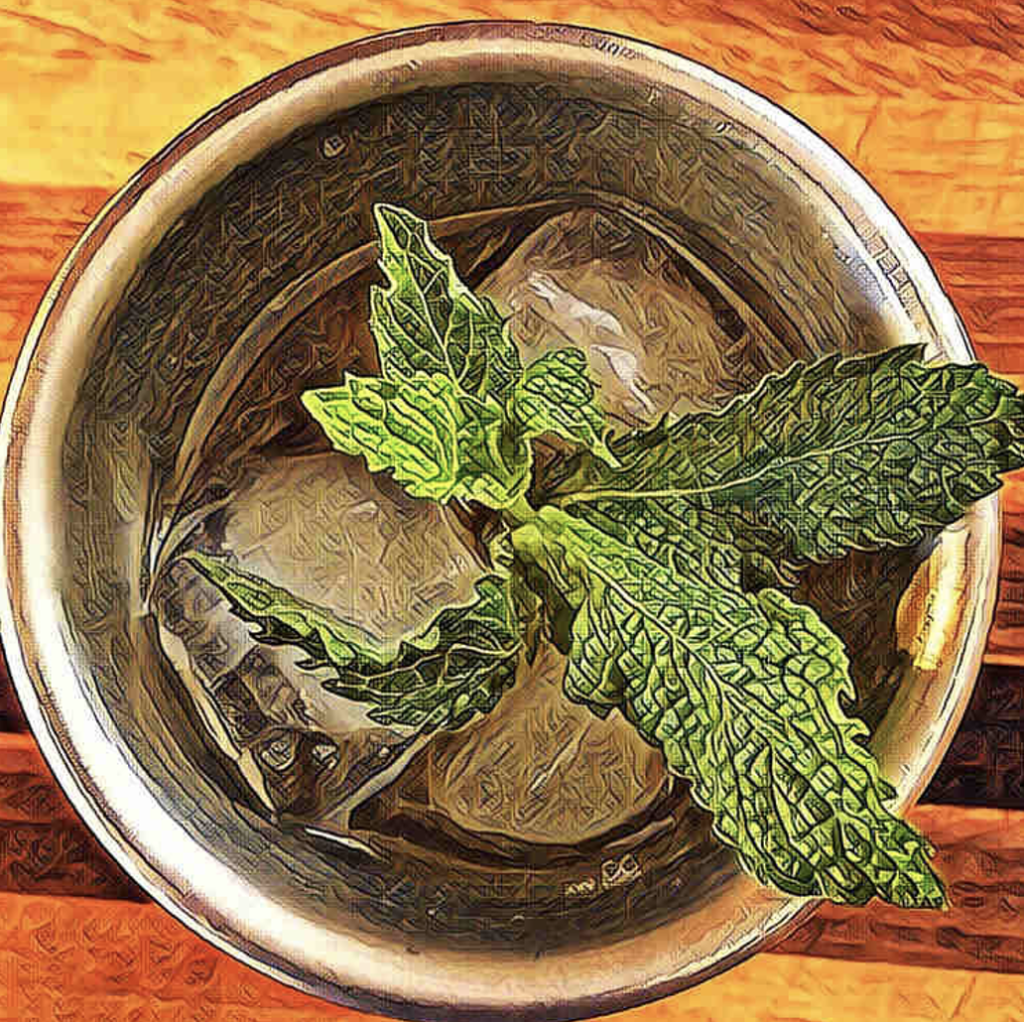 MINT JULIP SLUSH (SPRING)
Ingredients:
Julep cup
2 oz bourbon
1-2 T mint infused simple syrup to taste
Mint leaves
Finely blended ice
Fill julep cup to the rim with ice. Pour simple syrup and bourbon over the ice. Garnish with mint leaf.
The mint julep is an uncomplicated recipe, from which I don't stray far. However, I'm not alone in finding straight or virtually straight bourbon a little hard to handle. The Ninja blender, for one can obliterate the ice into a fine consistency, to create a pleasant-tasting slush.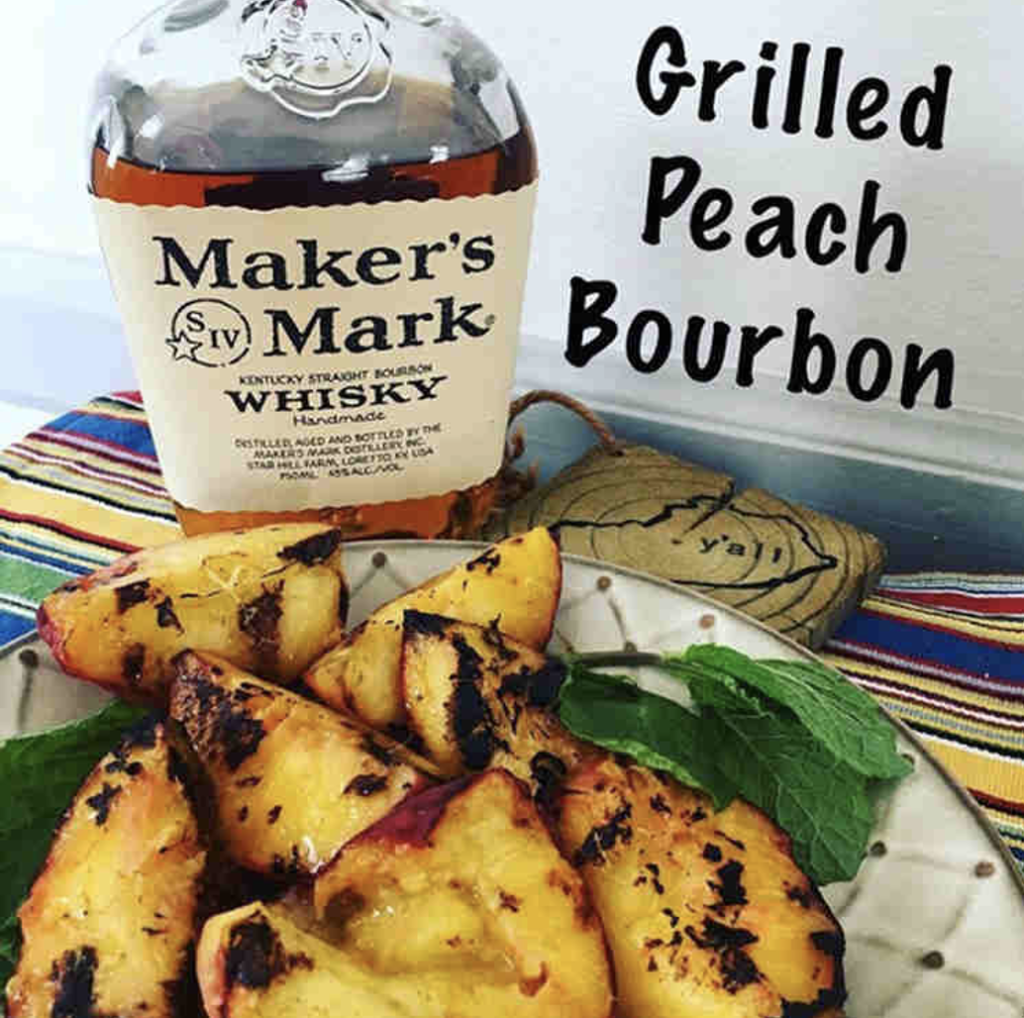 THE BOURBON SMASH (SUMMER)
Keep this refreshment in your arsenal and ready for your next summer gathering. What could be more southern than peaches and bourbon, right? Fear not, if the weather doesn't cooperate you can grill your peaches with a stove top grill. This is one of my favorite seasonal bourbon cocktails!
Ingredients:
Rocks glass
1 peach halved and pitted
1-2 T simple syrup to taste
5 mint leaves
1 oz lemon juice
1.5 oz bourbon
Crushed ice
1 T raw sugar
Preheat your grill to a medium temperature. Sear your peach, flat side down for about 5 minutes or until it is soft and charred. Cut into 8 slices.
Wet edge of rocks glass and roll in raw sugar to rim the tumbler. Add 2 slices of grilled peach, 1 T simple syrup and 4 mint leaves. Muddle ingredients well. (Press down and twist.) Follow with 1 ounce lemon juice, bourbon and ice. Garnish with peach slice and mint leaf.
Pair this summer beverage along side one of my Recipes of Summer.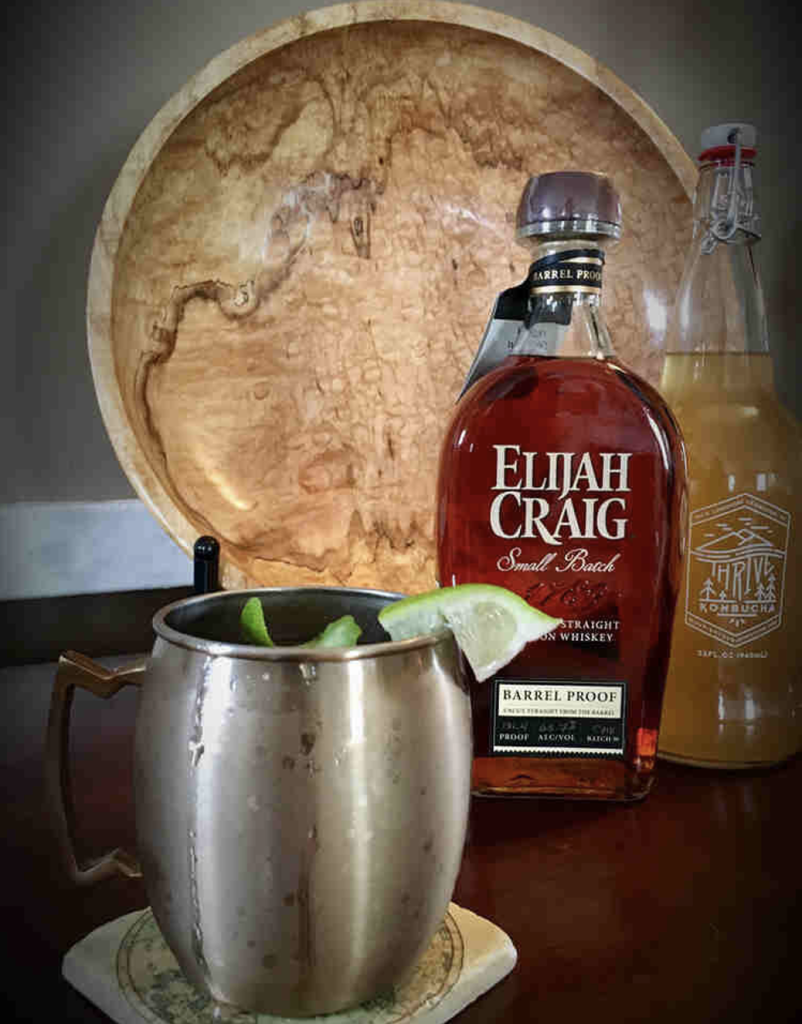 KENTUCKY MULE (AUTUMN)
If you gravitate toward ginger and citrus in a spirit easy to prepare, your taste buds will delight in the Kentucky Mule! A spin on the Moscow Mule, the single difference is vodka replaced by the delicious, full-bodied flavor of Kentucky bourbon. The remaining two ingredients are ginger ale or ginger beer and fresh lime.
You might consider a more imaginative approach in choosing the ginger component. I can recommend the crisp, Ale-8 ginger ale of course, manufactured in Winchester, Kentucky. Much of my family hails from up north where Vernors ginger ale is quite popular. Readily available in Kentucky Krogers, Vernors has a hearty, ginger flavor that will tickle your nose with its effusive effervescence. Or try one of my go-tos, Gosling's ginger beer with a strong note of the spice. Last but not least, keep it local with Thrive Kombucha's restorative, ginger kombucha. This concoction will actually provide you with a gut healthy bonus most cocktails wouldn't dream of.
Ingredients:
Copper Cup
1.5 oz Kentucky bourbon
Ginger ale or ginger beer
2 x lime wedges
Ice
Pour the bourbon into your copper cup, squeeze in a quarter lime wedge, add ice and fill with ginger beer or ale. Stir. Use remaining quarter lime for garnish. I am a huge fan of the copper cup because it chills to a super cold temperature that adds a refreshing touch.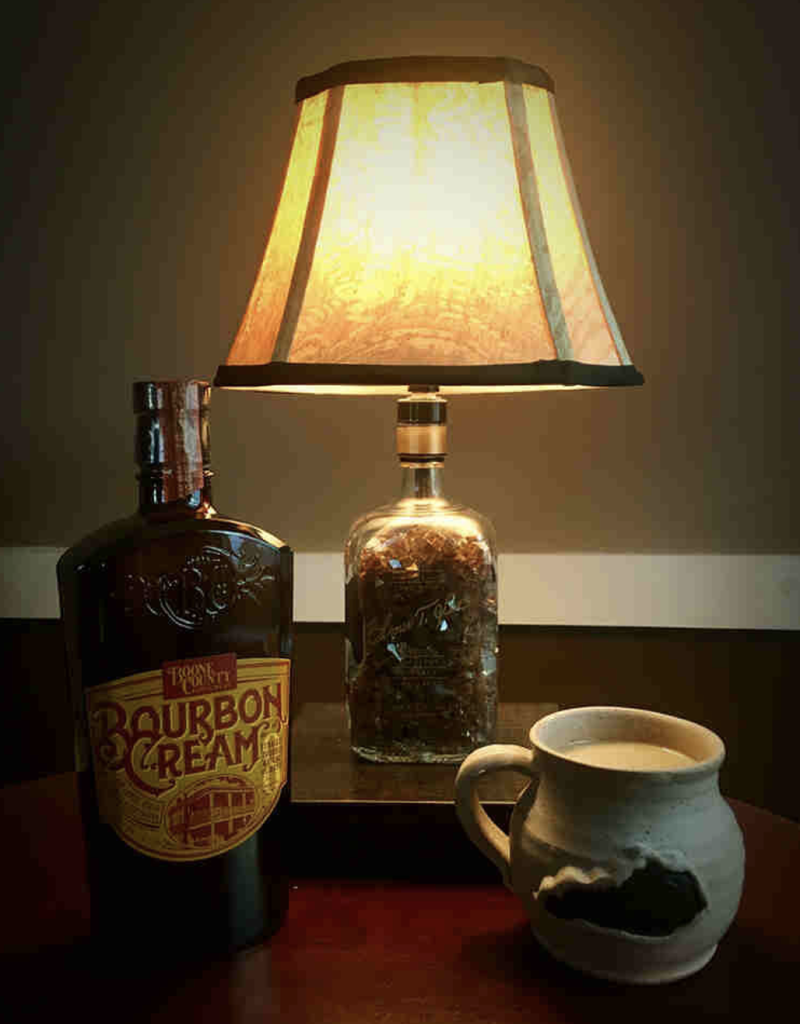 COFFEE & BOURBON CREAM (WINTER)
On those chilly evenings by the fire, nothing soothes the body and soul like a hot mug of coffee with a generous pour of bourbon cream. This may soon become one of your favorite seasonal bourbon cocktails. With only two ingredients, not much effort is needed for this recipe. However, you can always spice it up a little. Consider a dollop of heavy whipping cream with a swirl of caramel syrup or dark chocolate shavings. For the non-coffee drinker, try combining with hot chocolate or chai tea.
Pair this warm drink with my wintry Rooty Soup.
Ingredients:
Coffee
1.5 oz Bourbon cream
Toppings as desired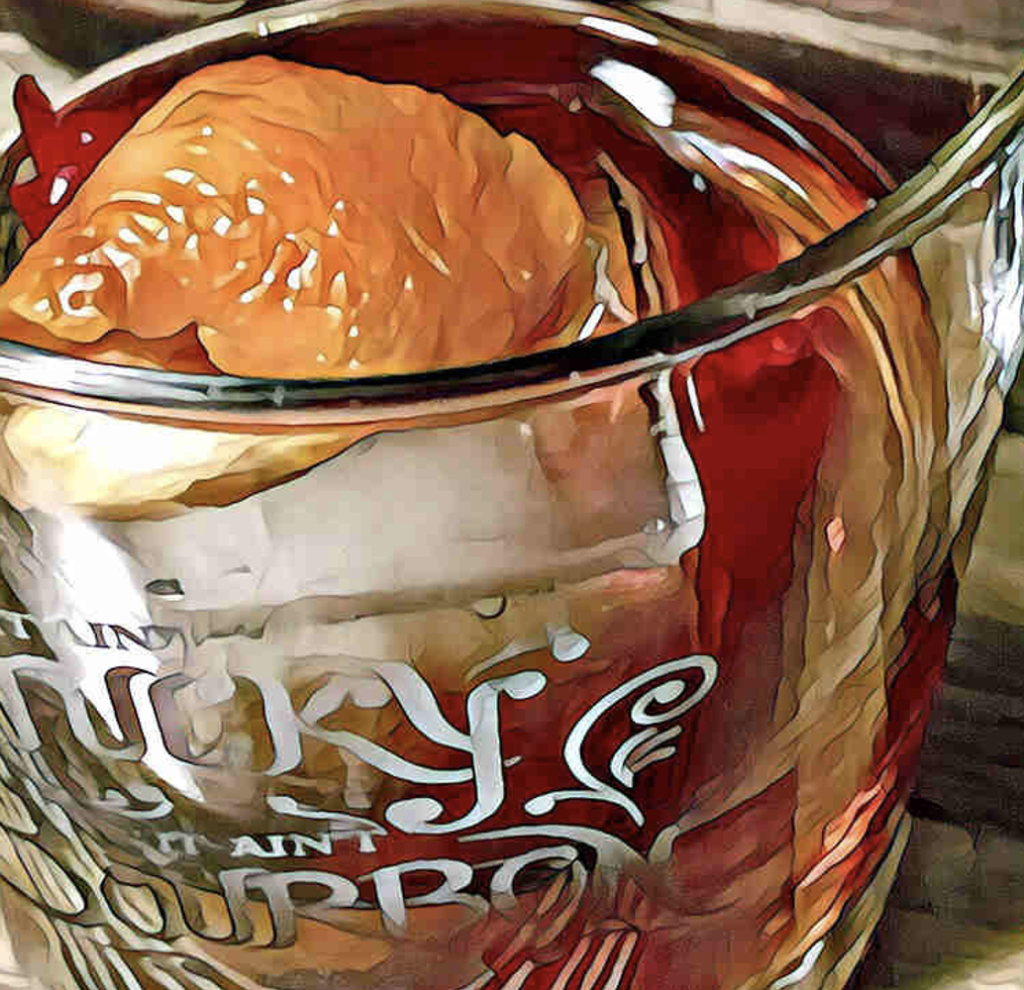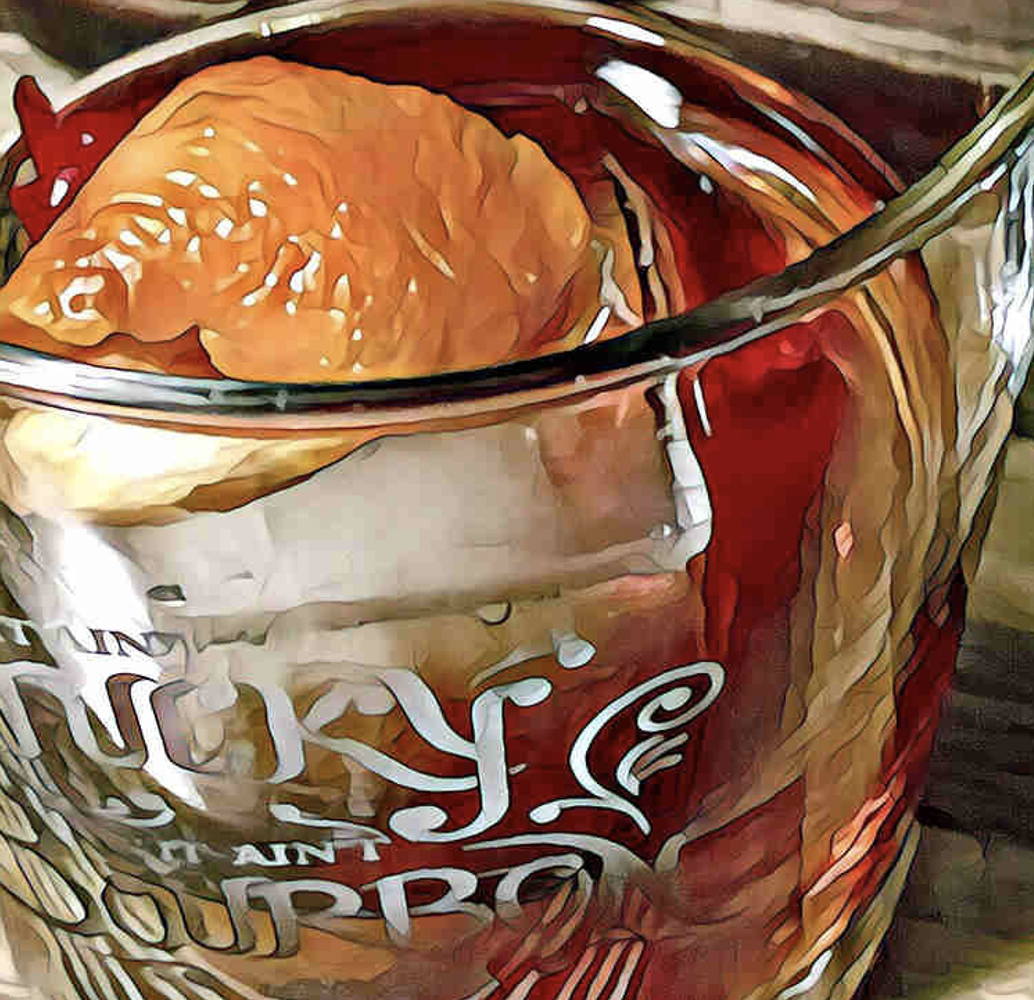 THE OLD FASHIONED (ANYTIME)
Get cozy by a cheery fire with an Old Fashioned. This tasty treat deserves a fairly high quality bourbon. Though mixed, it is combined with few other ingredients. Therefore, I suggest you choose a sipping bourbon.
Embellish your refreshment with monster 2" ice cubes, chilled in silicone trays found at your local Liquor Barn. Further authenticate the experience with an etched, Kentucky bourbon tumbler. The one pictured can be found at Kentucky for Kentucky. You can also peruse creatively designed glassware by local makers at Forever Lasered Memories and Southern Drawl Creations.
Ingredients:
Rocks glass
Ice
1-2 Maraschino cherries
3-6 drops Bitters – orange or regular
Orange peel/zest
.5 oz Simple syrup
1.5 oz Kentucky Bourbon
Begin with a couple cherries in the bottom of the glass. Using a sharp peeler to zest the orange peel, shave directly over your glass to catch the precious sprays. Be sure not to cut too deeply into the pith; you want only the peel. Muddle, muddle.
Add ice, 1.5 ounces Kentucky Bourbon, .5 ounce simple syrup and 3-6 drops of bitters. I prefer a pungent kick in the bitters, such as produced with the orange-flavored varieties. Let your preference be your guide!
BOURBON IS MY COMFORT FOOD
I just had to share this wonderful coffee table book photographed and written by Louisville, Kentucky resident Heather Wibbels, aka the Cocktail Contessa. Her gorgeous images will knock your socks off and make you want to try every tasty recipe in it! Check out Bourbon is my Comfort Food on Amazon and grab a copy for yourself or a bourbon loving friend.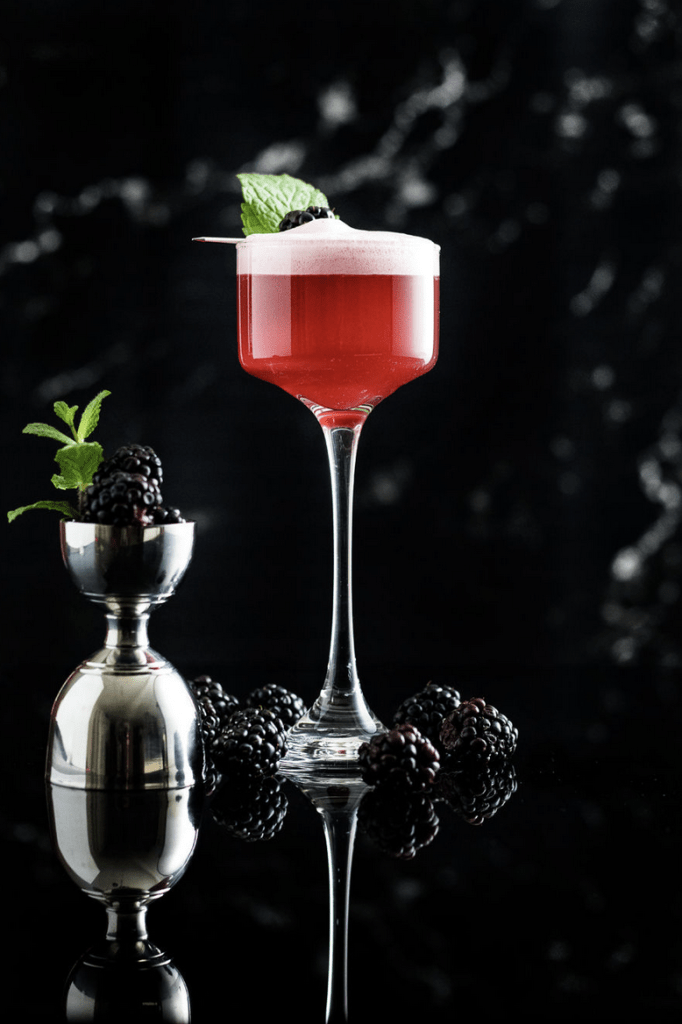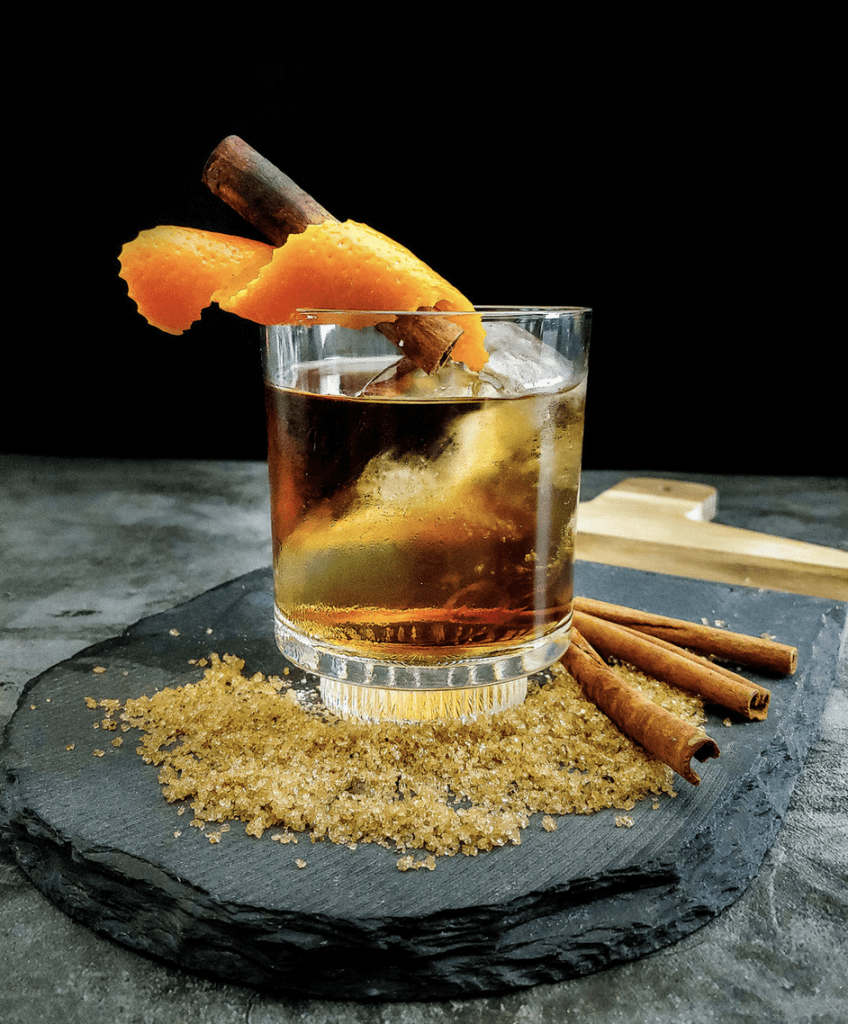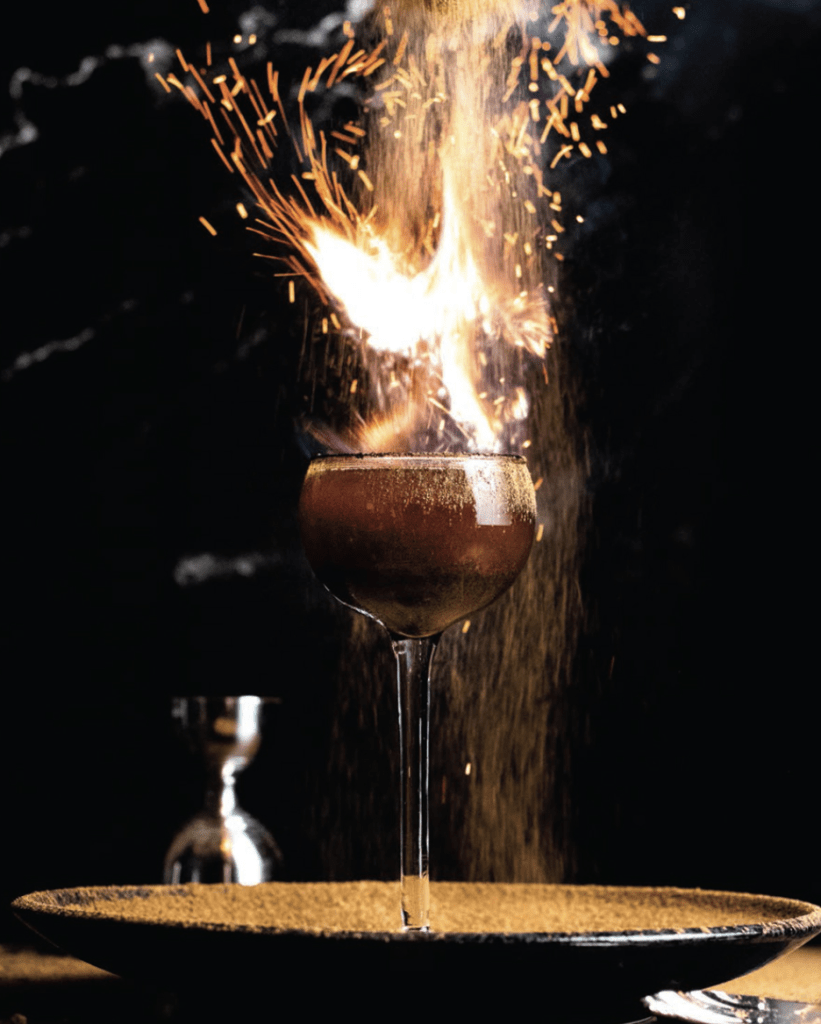 Let me know if you try any of these recipes, I would love to hear about it!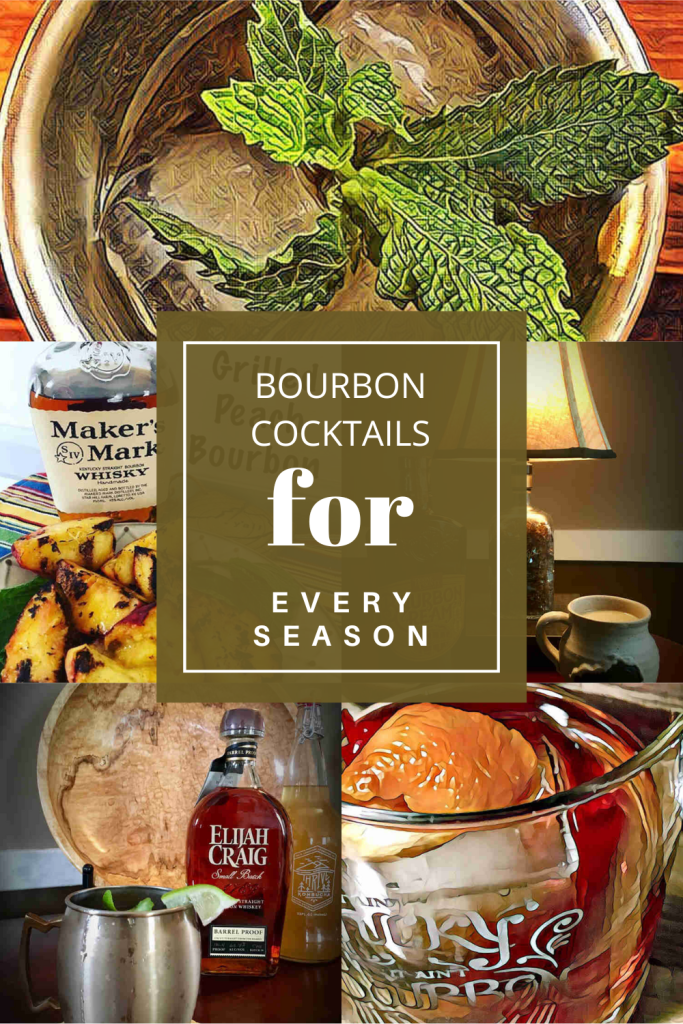 The distilling of aged Kentucky bourbon has become a burgeoning industry in the past few years. If you are interested in sampling, now is the time. Most everyone offers tours and tastings, so grab your bourbon passports at any participating venue and let's get tasting! Once you find one or two you like, try out…