Chevy Chase, The Place to Be
by Marie

Posted on

February 22, 2023
A wonderful mix of old and new, Chevy Chase in Lexington, Kentucky is the place to be with easy walkability to dozens of businesses, most of which are locally owned.
DRINKING & DINING IN CHEVY CHASE: LEXINGTON, KENTUCKY
I really love Papi's restaurant. The vibe is fun and the ambiance is bright and colorful. They have an extensive menu filled with amazing choices.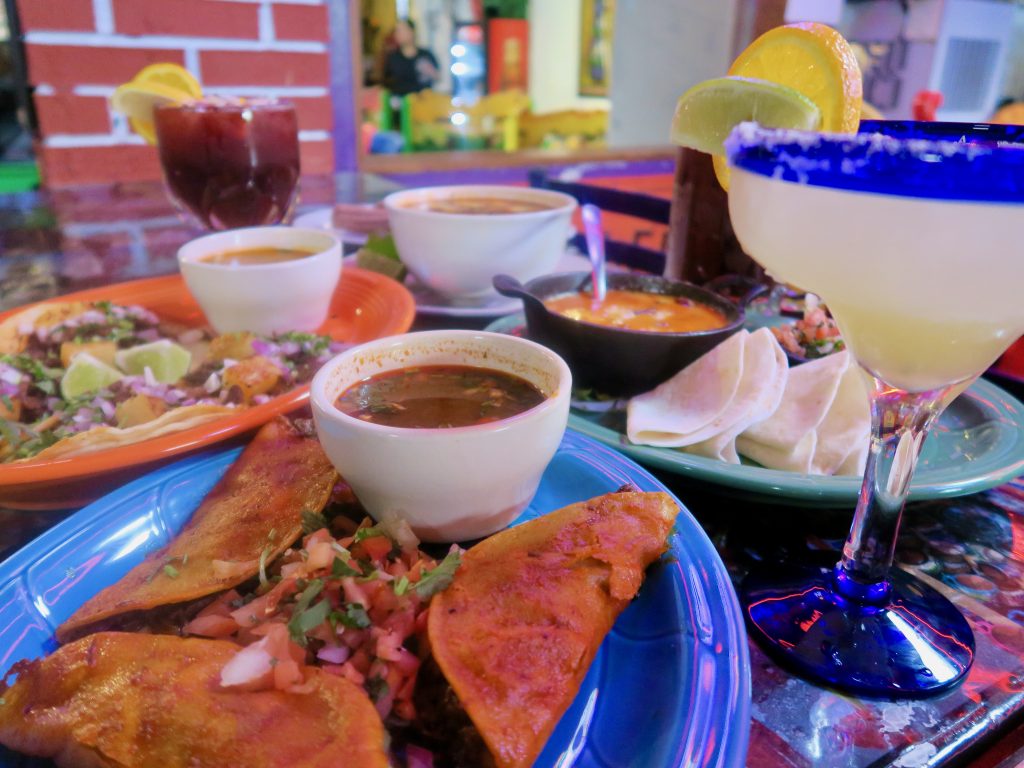 Owner Marcos is kind and friendly; his staff speak very highly of him. Marcos was a server for six years before venturing into opening his own restaurant. The personnel are happy to be there and that positive attitude spills over into a heartening atmosphere with excellent service.
I began with one of their famous margaritas, a traditional mix on the rocks with salt. You'll be pleased to know that you can quench your thirst with $5 margaritas during their happy hour every day. This special is available all day on Mondays and kids eat for free. Now, that's how you transform Monday into a Funday! Stop by to catch the Wildcats in action and sip a blue margarita for just $3.99.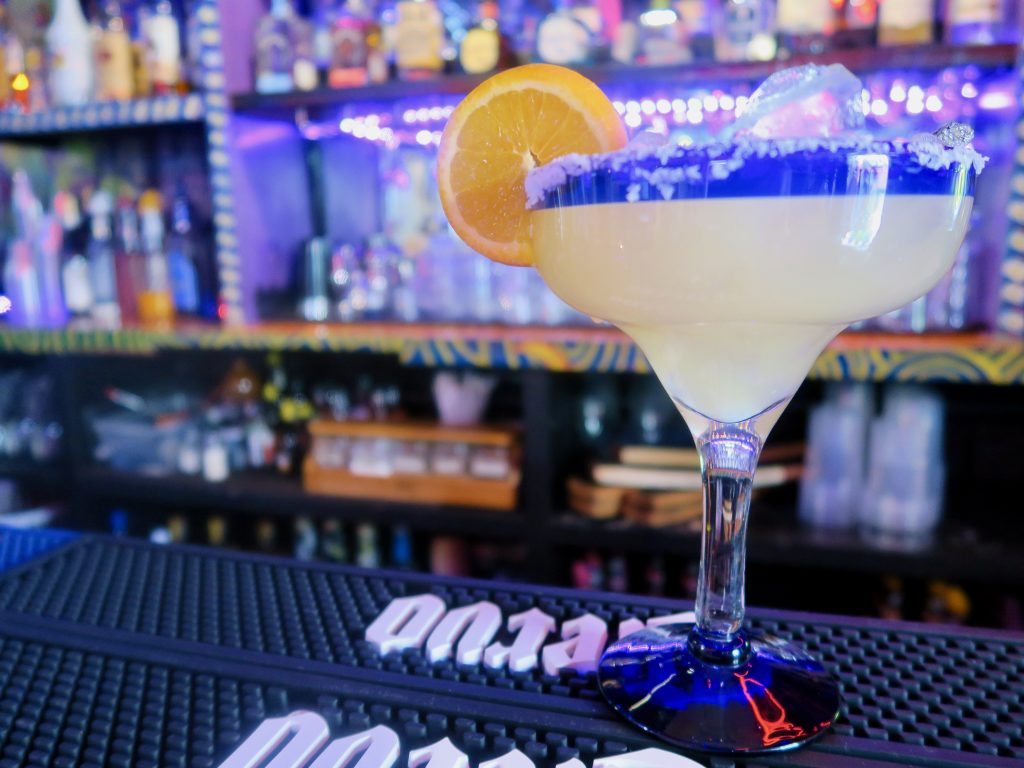 Don't miss Taco Tuesday with $1.95 street tacos and karaoke on Thursdays.
No matter what you are in the mood for, Papi's menu has it. Choose from mouth-watering soups, quesadillas, tacos, enchiladas, burritos and much more. Their El Pastor is impeccably spiced. Do sample their Birria tacos, back by popular demand.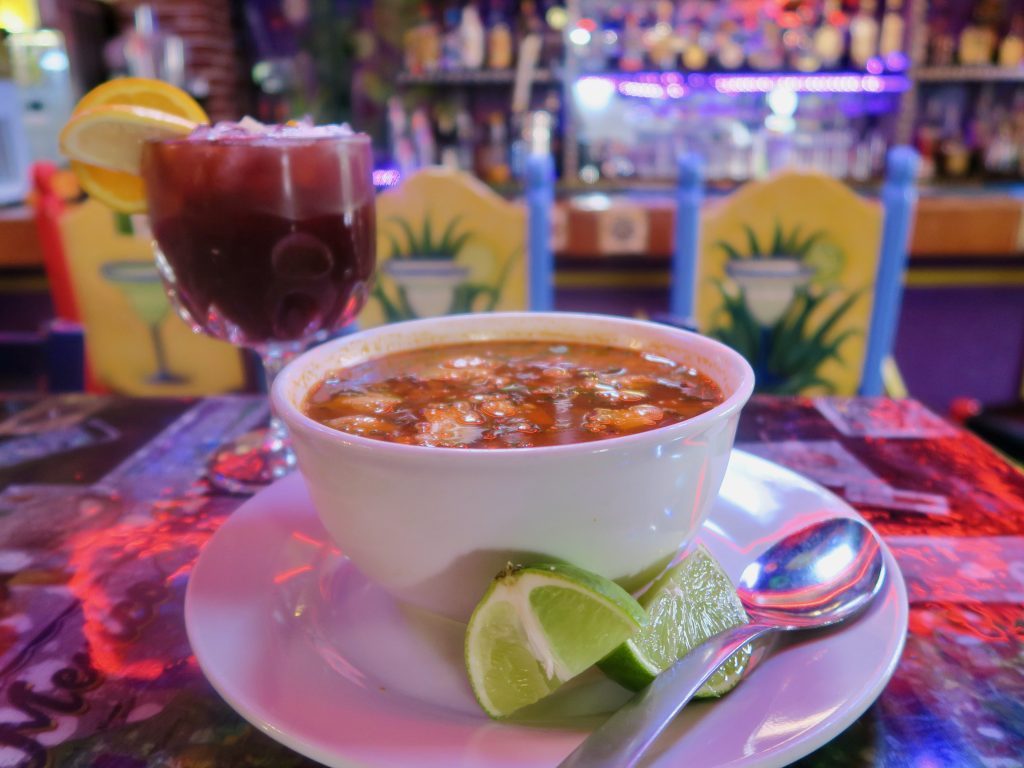 Share the Queso Fundido appetizer with chorizo, which pushes all my happy cheese-pull buttons!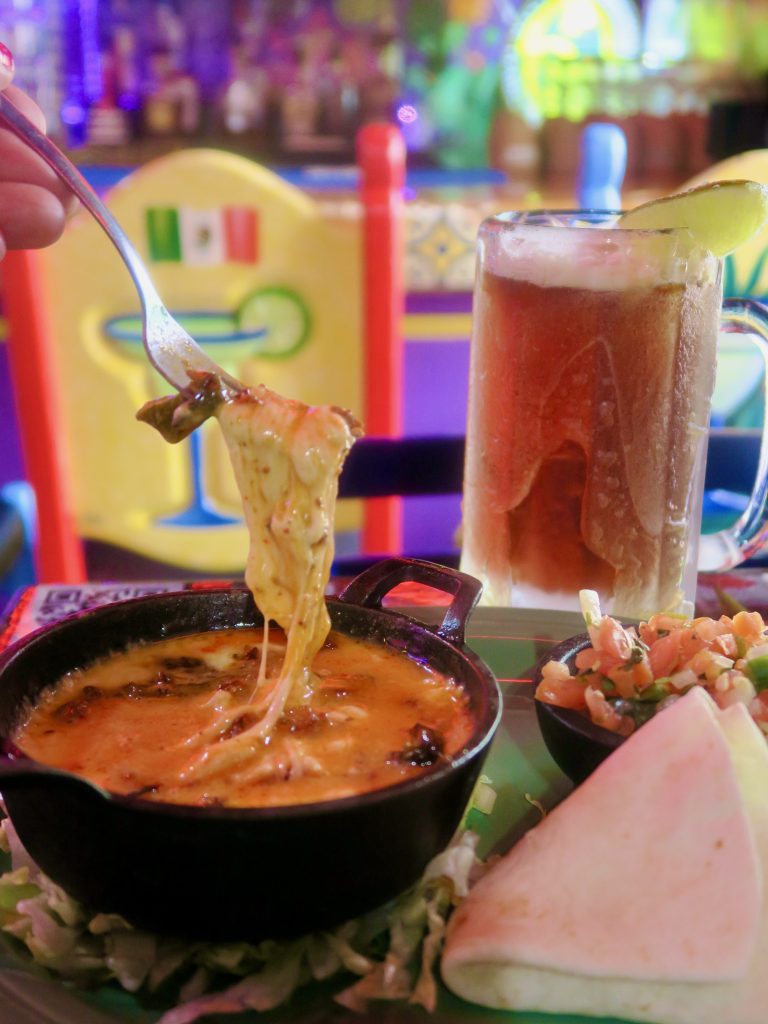 Papi's popularity has expanded to two other locations, Papi's Rapido on South Broadway and Papi's at Palomar on Harrodsburg Road. They cater, delivering the Papi's goodness right to your front door.
Another mainstay of Chevy Chase is Bourbon n' Toulouse which was established 18 years ago by Will Peiratt and Kevin Heathcoat, the current owner.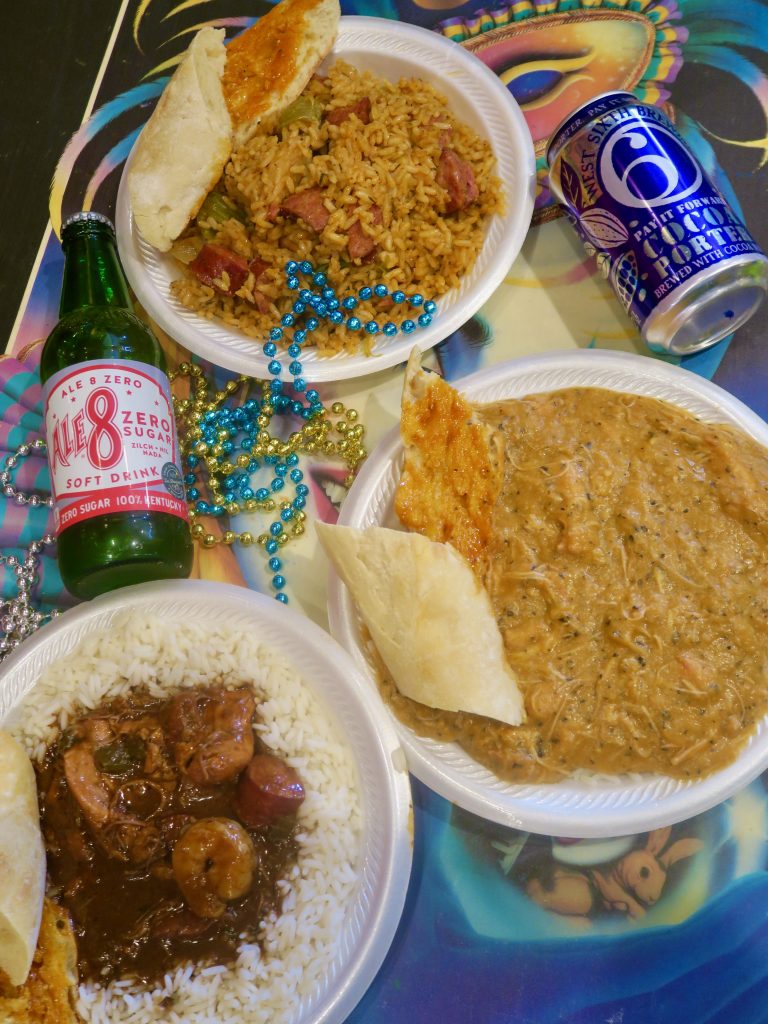 Will, a native of Lexington, introduced Kevin to the Chevy Chase area and they agreed there was no better place to begin. At that time, there were numerous, empty storefronts. However, their vision came to fruition, for now Chevy Chase is the place to be! Kevin credits success to his dedicated staff and loyal customers who provided outstanding assistance. Thanks to his loyal supporters, Bourbon n' Toulouse survived the pandemic when they closed their dining room for 16 months with only pickup and curbside service.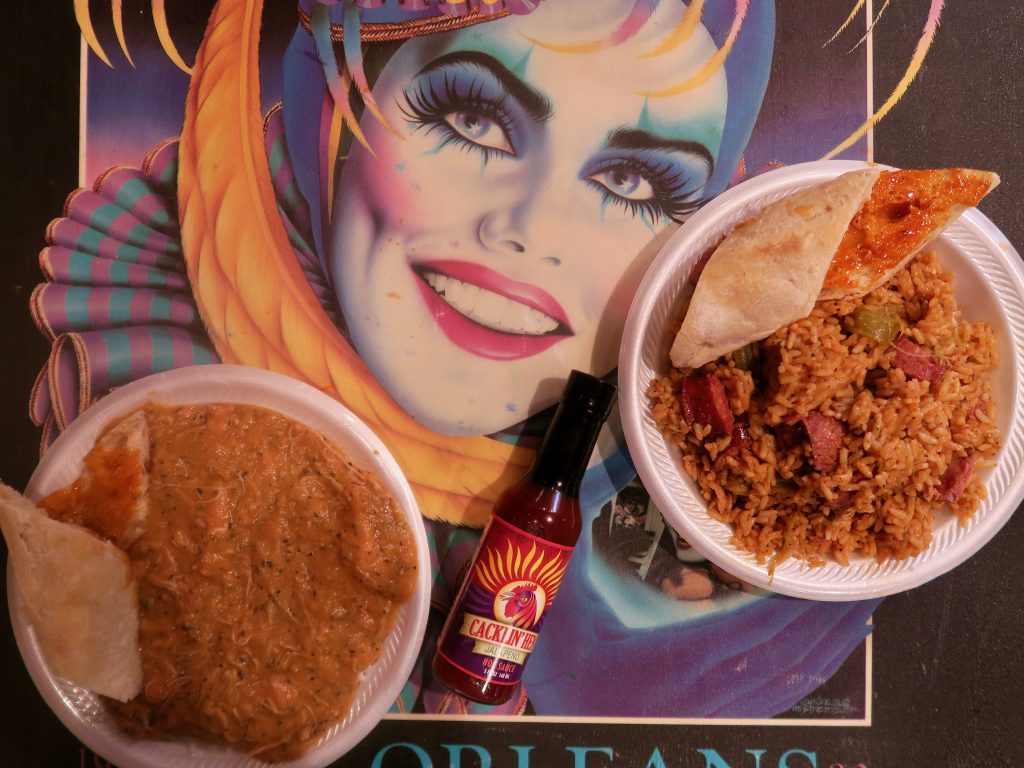 Bourbon n' Toulouse will spice up your life with traditional Cajun and creole fare. Come have a bite or two and you'll hanker for the big, tasty portions at a reasonable price. They offer three types of Étouffée – the succulent chicken is my go-to. Their sauce piquant consists of a tangy tomato infusion, cooked down with chicken, finished with lemon zest and dry sherry. Yummy! Savor their superb gumbo, jambalaya or red beans and rice. The varied menu includes many vegan and vegetarian options including the favored black beans and caramelized corn. Actually, about 40% of their menu is gluten-free, if you skip the side of bread.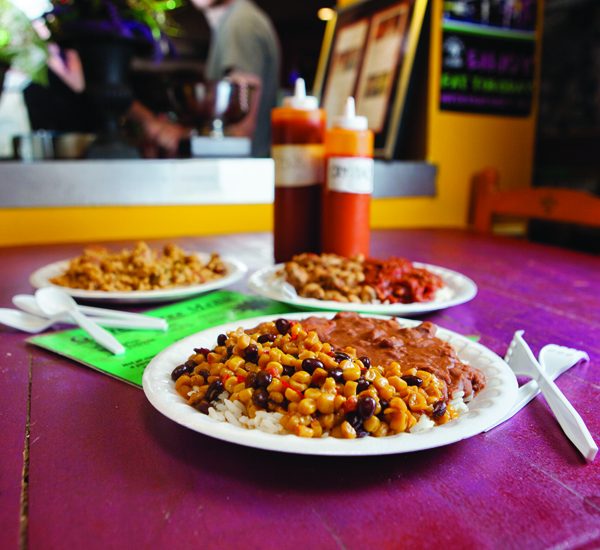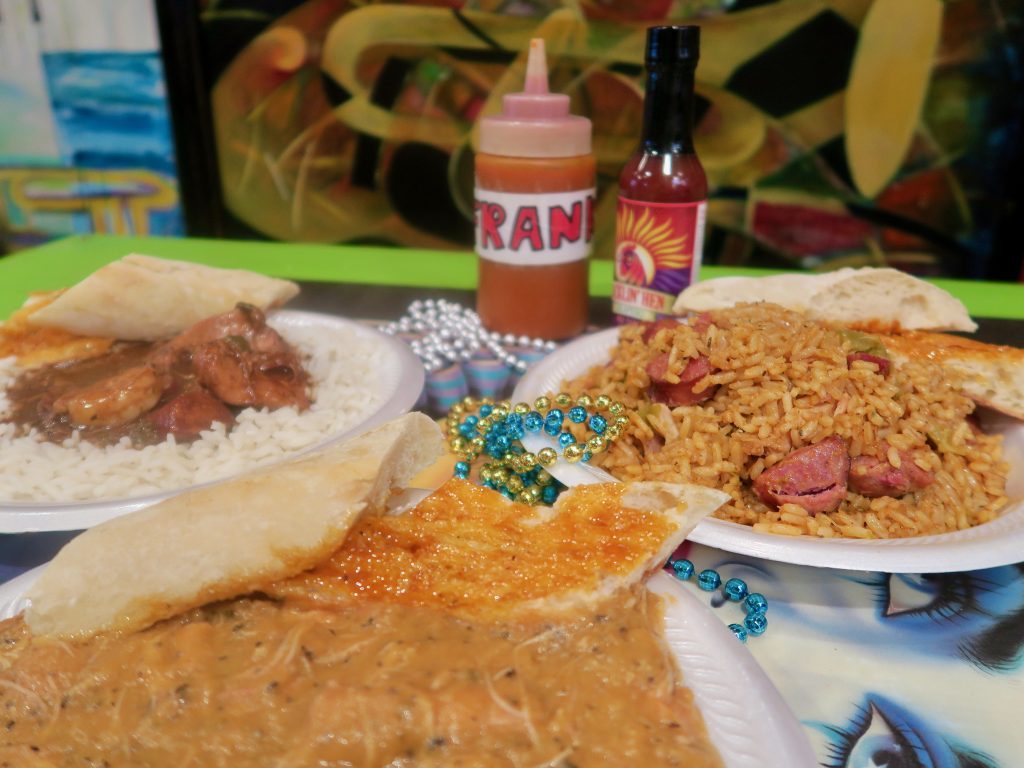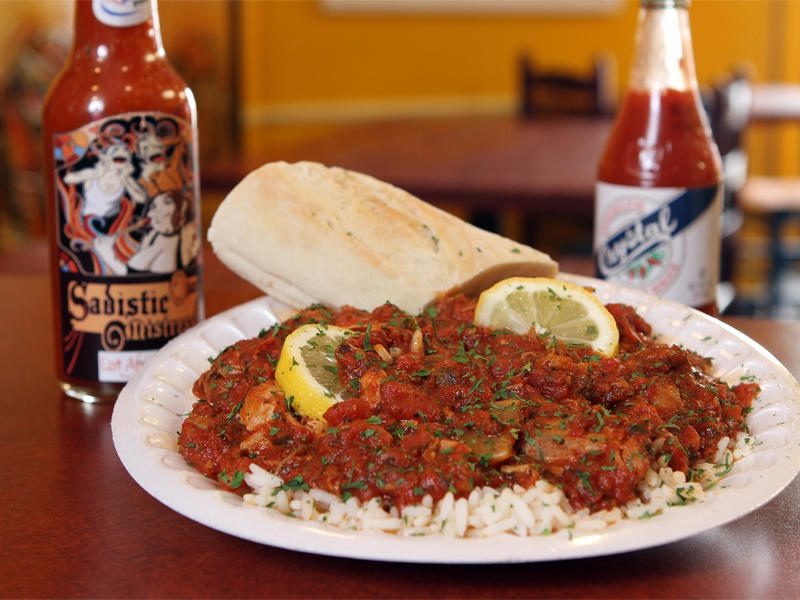 Get a little taste of Kentucky with their outstanding Bluegrass BBQ, glazed with bourbon honey. Fans gather for the choice chili dogs and scrumptious white chili. Basically, they don't serve anything of which they don't personally love. Bourbon n' Toulouse wants their guests delighted, so they offer free samples to ensure complete satisfaction.
Check out their second location at 1080 South Broadway, next to Buffalo Wild Wings and dine to your heart's content.
The historic Chevy Chase Inn will commemorate their 90th birthday in September. Kevin Heathcoat and partners purchased the business in March of 2015 and are planning to throw a big shindig to celebrate on Saturday, the 23rd this year!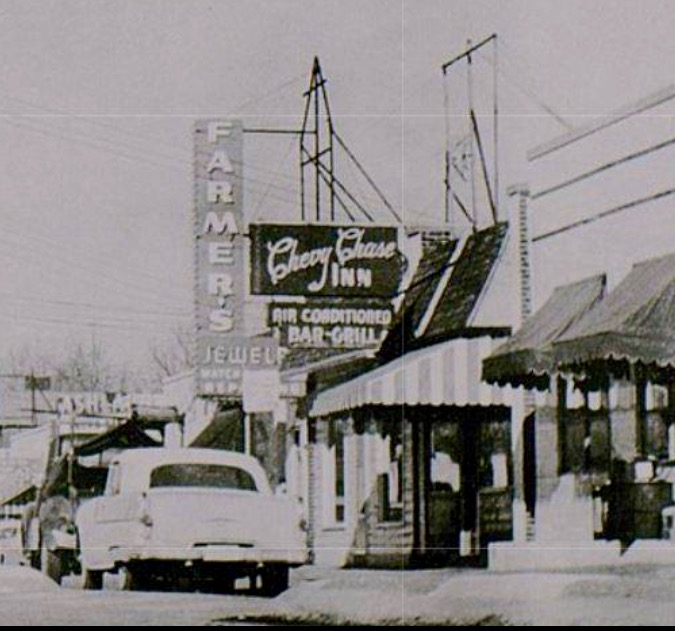 Known for its stiff drinks, cold beers and good times, the inn opened not long after prohibition ended. Anyone might stroll in, ranging from movie stars to musicians.. even horses! In former years regulars would head to the bar annually after showcasing their steads in the July 4th parade downtown.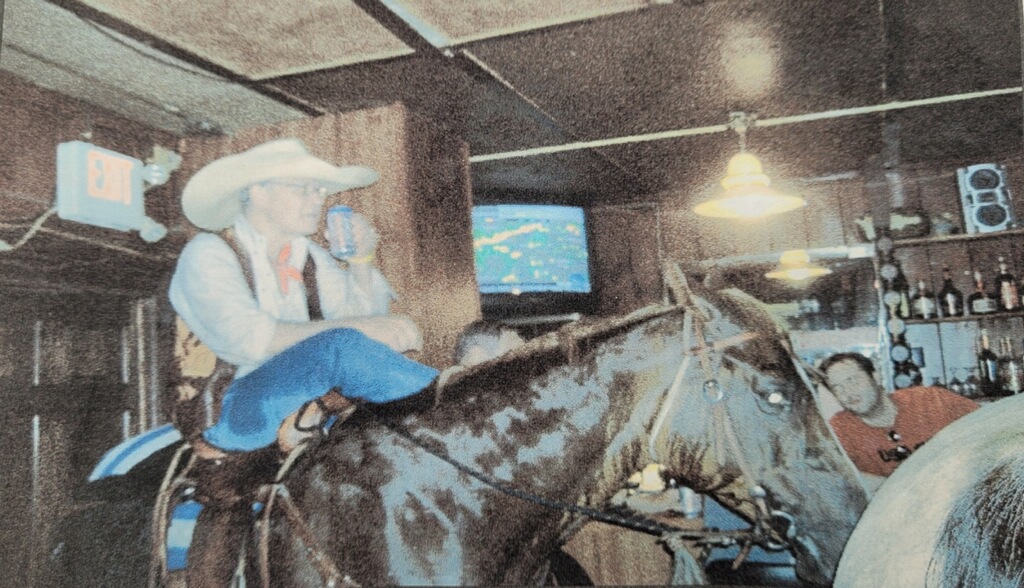 Despite the name, the Chevy Chase Inn has never been a place of lodging. In fact, many years ago the IRS paid a visit intending to audit, suspecting not enough taxes were being paid for a hotel. Upon speaking with the bartender, they realized it was strictly a pub that did not accommodate overnight guests.
Chevy Chase Inn is a step back in time and, according to the owner, hasn't changed much in 90 years. At 5:30PM daily, they offer two for one. In 1959 they sold so much Budweiser that the Clydesdale horses arrived and promenaded down Euclid Avenue!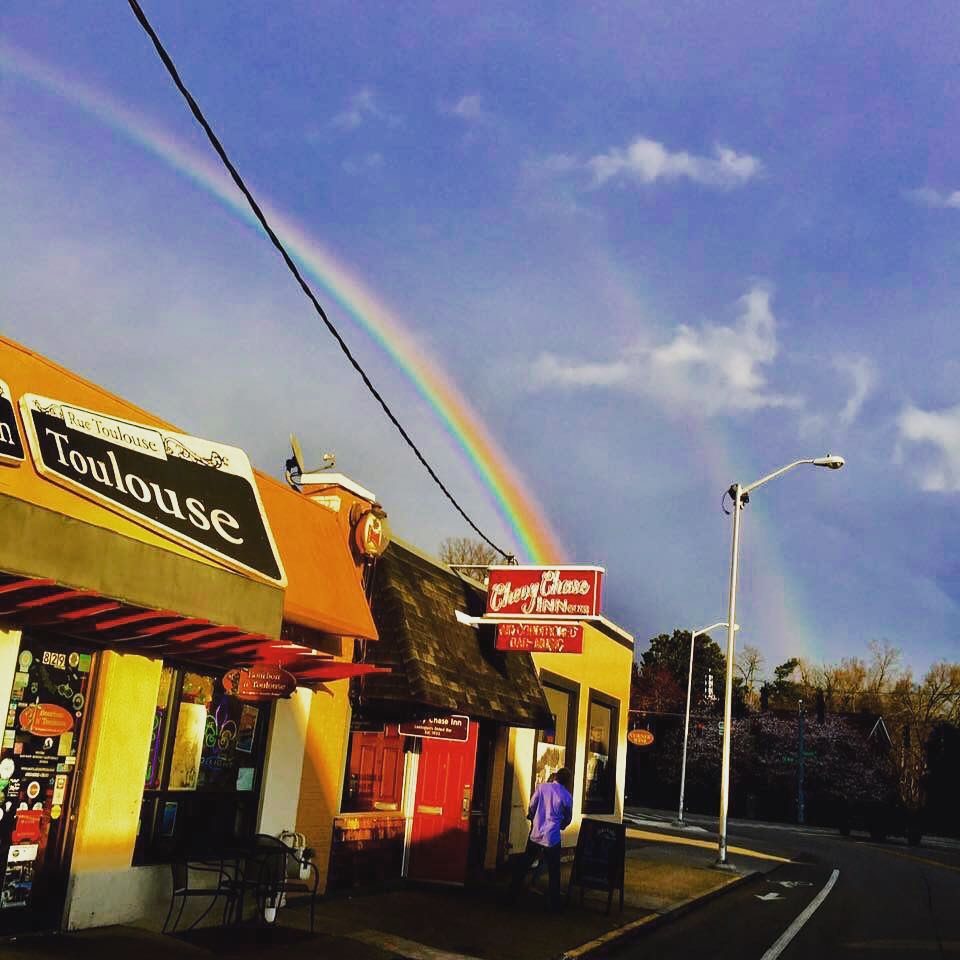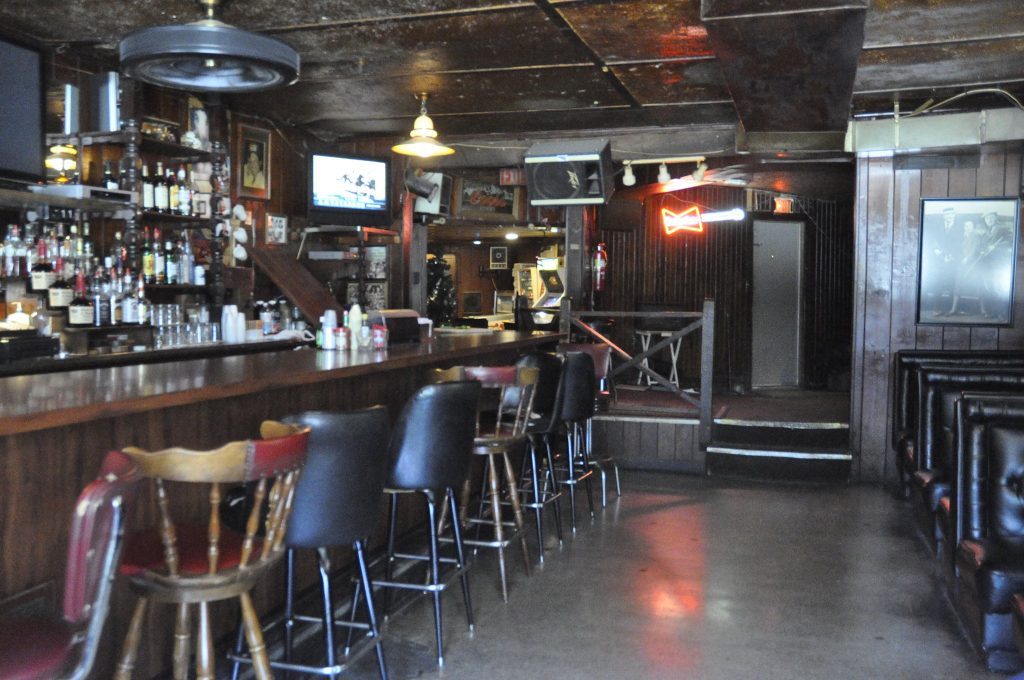 Be sure to visit Chevy Chase Inn when you are in the area, open seven days a week. You'll experience the feel of an old school, neighborhood, gathering place reminiscent of an historic tavern. Catch up and hang out in this little bar that time has forgotten. You'll hear some of the best local music in Lexington, every Friday and Saturday nights.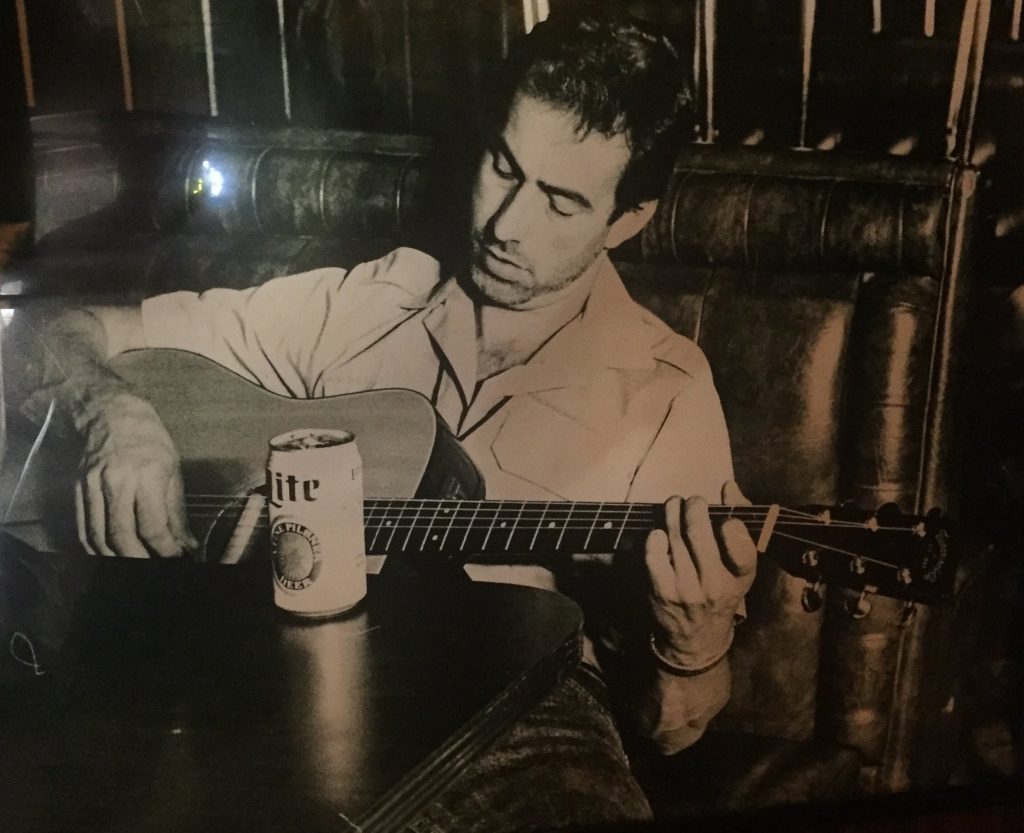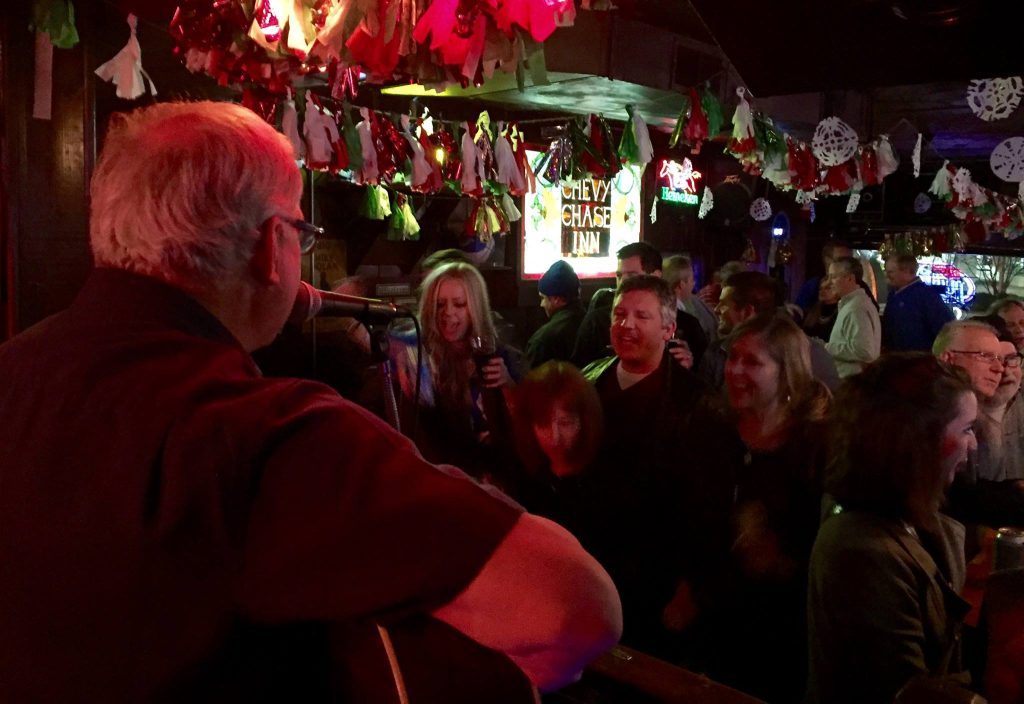 PLACE FOR PETS IN CHEVY CHASE: LEXINGTON, KENTUCKY
Aptly named, Yappy Place was established by Kim Badenhop and Dana Taylor as an indoor center, designed for the enrichment and wellness of man's best friend. Measuring 4,300 square feet, this totally zen space is perfect for pets and owners to connect, revel and move.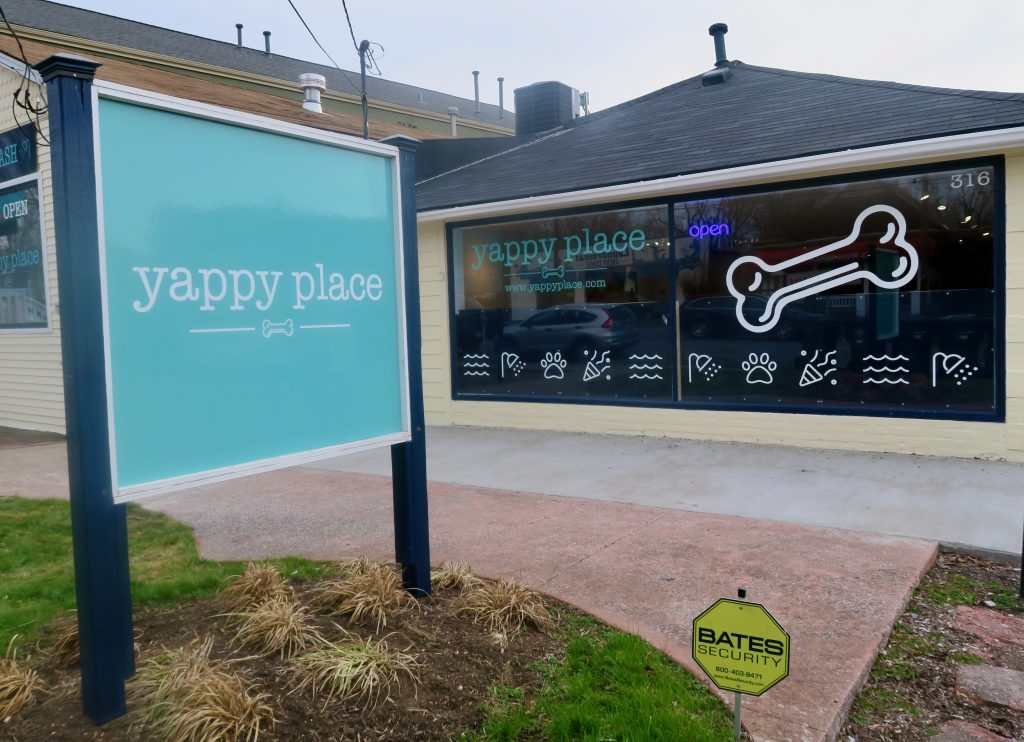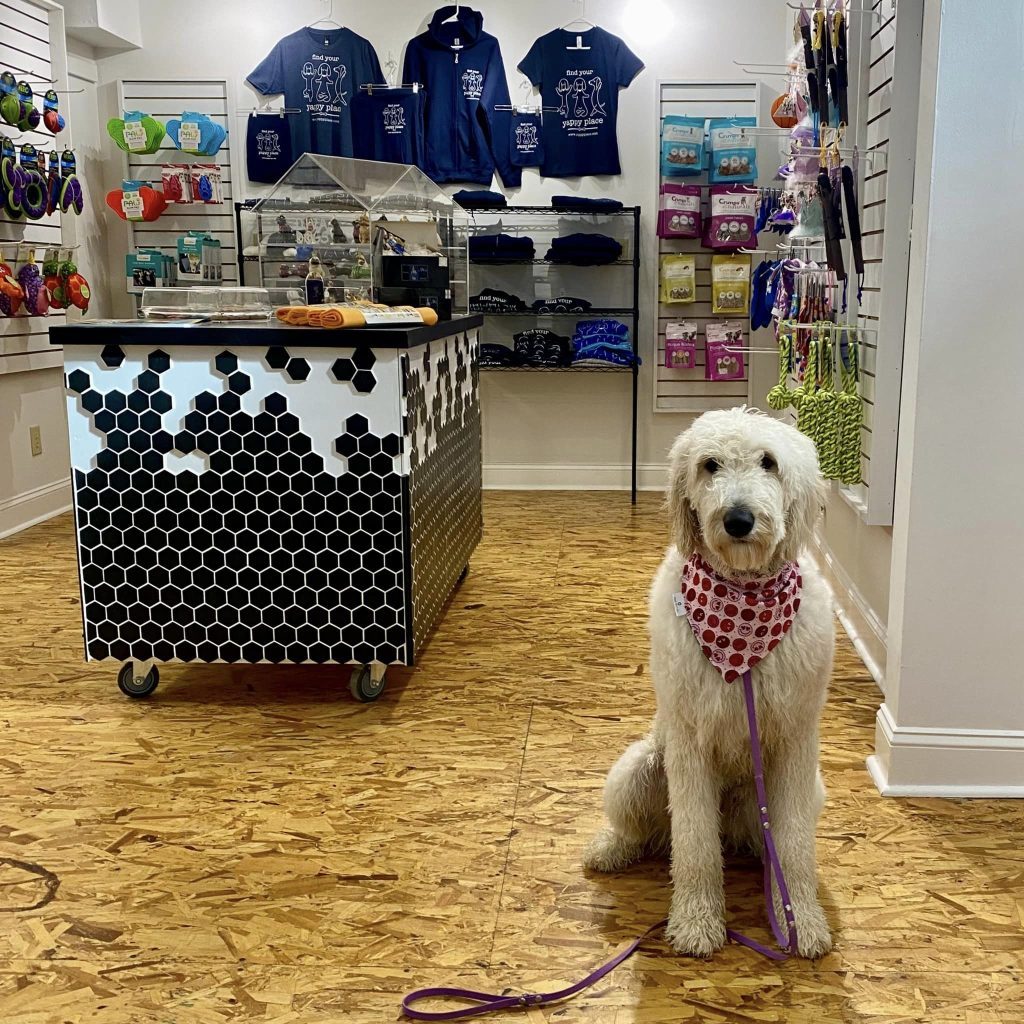 Pop in for a quick wash. Dog stations are self-serve and people pay via vending machine. The Yappy Place has a separate exterior entrance open from 7:30AM-10:00PM, including weekends and holidays. This makes it super easy and convenient to suds up your pups!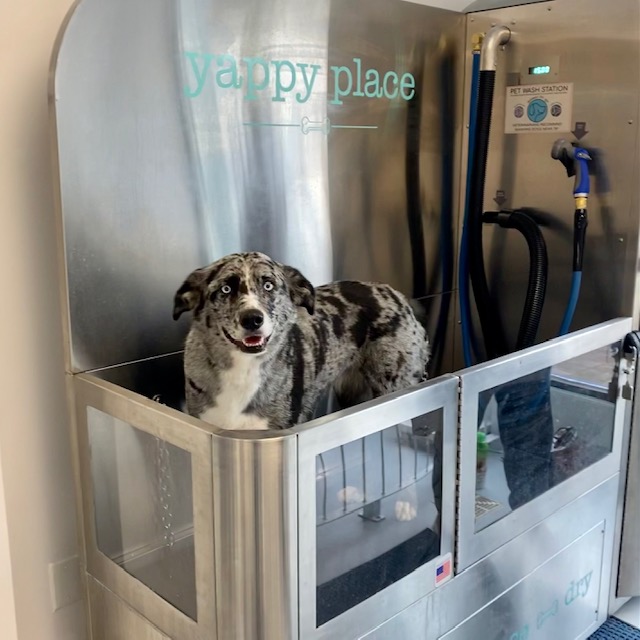 The Yappy Place offers both an aquatic and a dry treadmill. The water treadmill enables less stress on joints while providing buoyancy and a level of resistance. Owners find this therapeutic for older and less active dogs in building muscle and managing weight. Sporting canines benefit from the workout as well.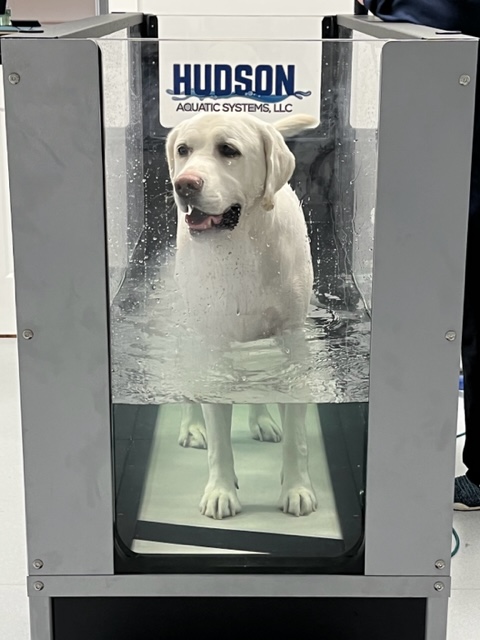 Send doggy for a plunge in their above ground pool, engineered for no impact exercise. A refreshing swim is ideal for high energy and overactive pooches. Did you know that one minute of aquatics equals five minutes of running in the dog world?
Happy hounds frolic in the 1,500 square foot Amusement Space which serves as a puppy playground with Fitpaws equipment. For a small fee your furry friends can cavort and socialize with other pets. The area is available for private rental for Birthday and Gotcha get-togethers. They have the cutest party hats and other amusing items available in their retail shop. Yappy Place strives to provide goods that can't be found just anywhere, including waterproof leashes and collars, party items and bakery treats.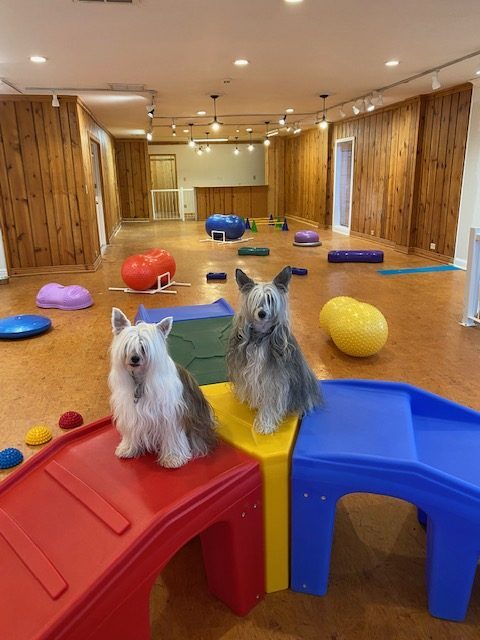 Training classes are also offered. Don't have a tail-wagger? Come in for Puppy Yoga and get all the warm snuggles you could possibly desire! See Yappy Place social media for days/times.
SHOPPING IN CHEVY CHASE: LEXINGTON, KENTUCKY
Surround yourself and home with beautiful apparel and decorations from Worlds Apart. A pleasant visit to their boutique will amply demonstrate that Chevy Chase is the place to be.
Worlds Apart boasts an inspiring origin story. Owner Howard (Howie) Rackmil was a former Peace Corps volunteer with a passion for traveling and discovering high quality artifacts and furnishings. He returned home to Lexington with several hand knitted sweaters from Ecuador, intended as gifts. But his budget was tight and he decided instead to try and sell them in Cincinnati. One shop owner asked for "six of these, eight of those and a dozen of another…". Howie then hitched a ride in a Sallee Horse Van to Miami where he bought a TV. With a flight to Ecuador to trade the set for more sweaters, Worlds Apart was born!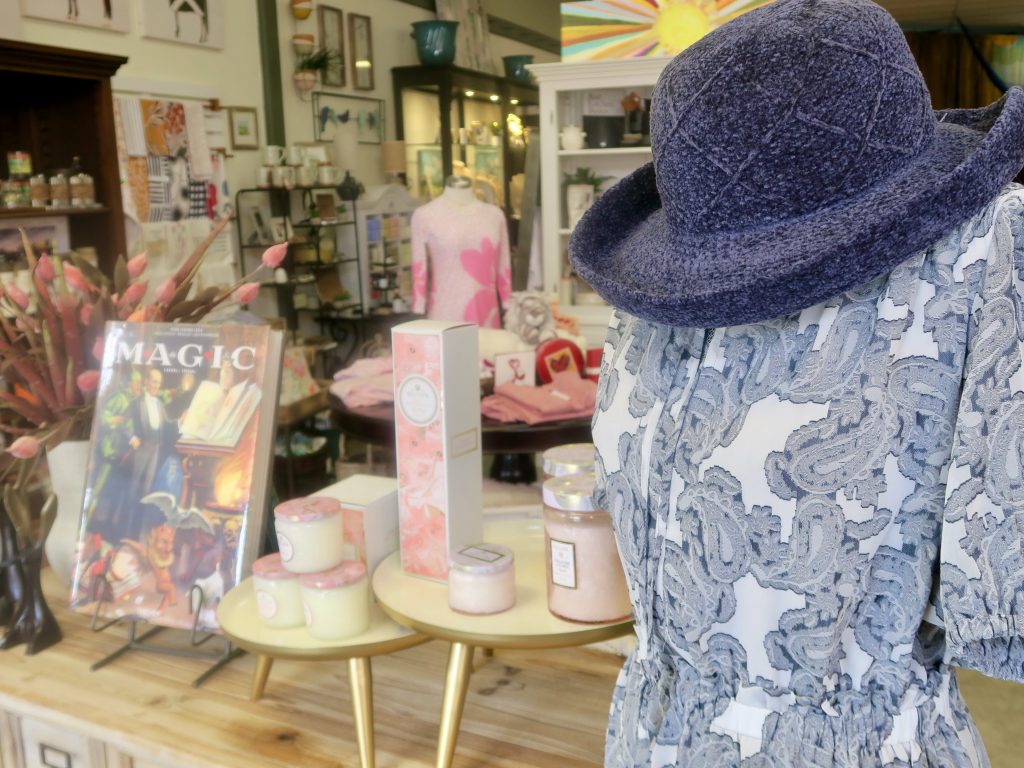 Now some 40 years later you can still find exquisitely rendered items from around the world in his shop along with dresses, vests and other outfits. Attractive accessories such as scarves, hats, purses and jewelry compliment his stunning lines.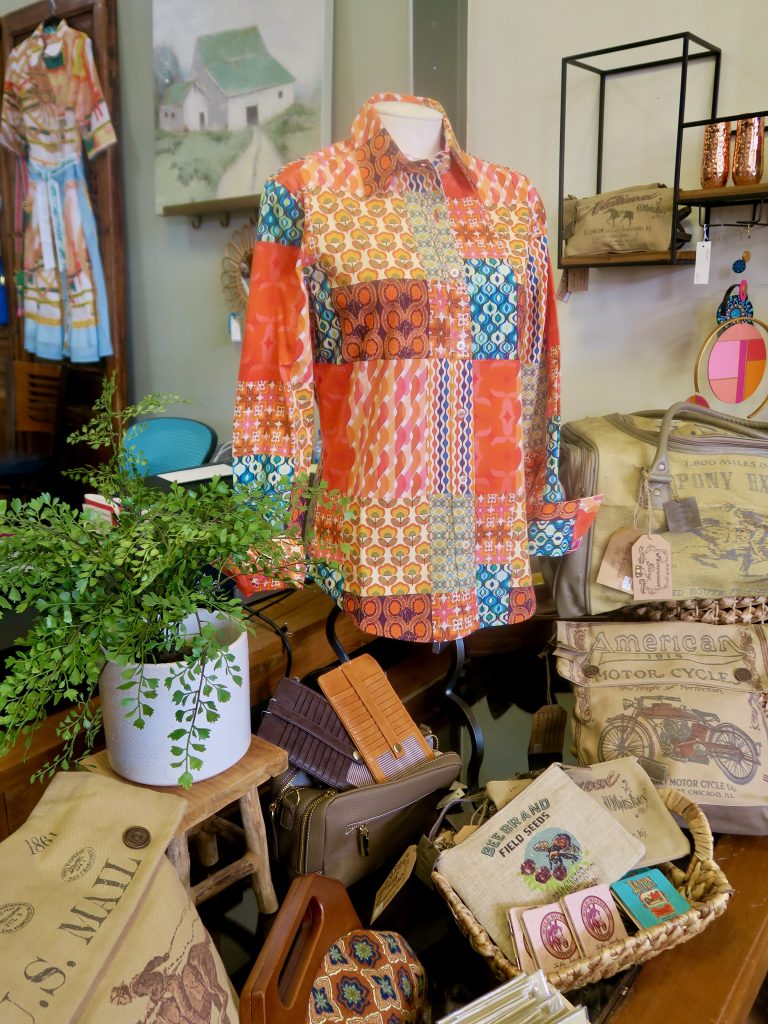 I jump at the chance to shop at Worlds Apart as they carry stellar merchandise not easily located elsewhere. I can create a unique look and feel special, dressed in their distinctive attire.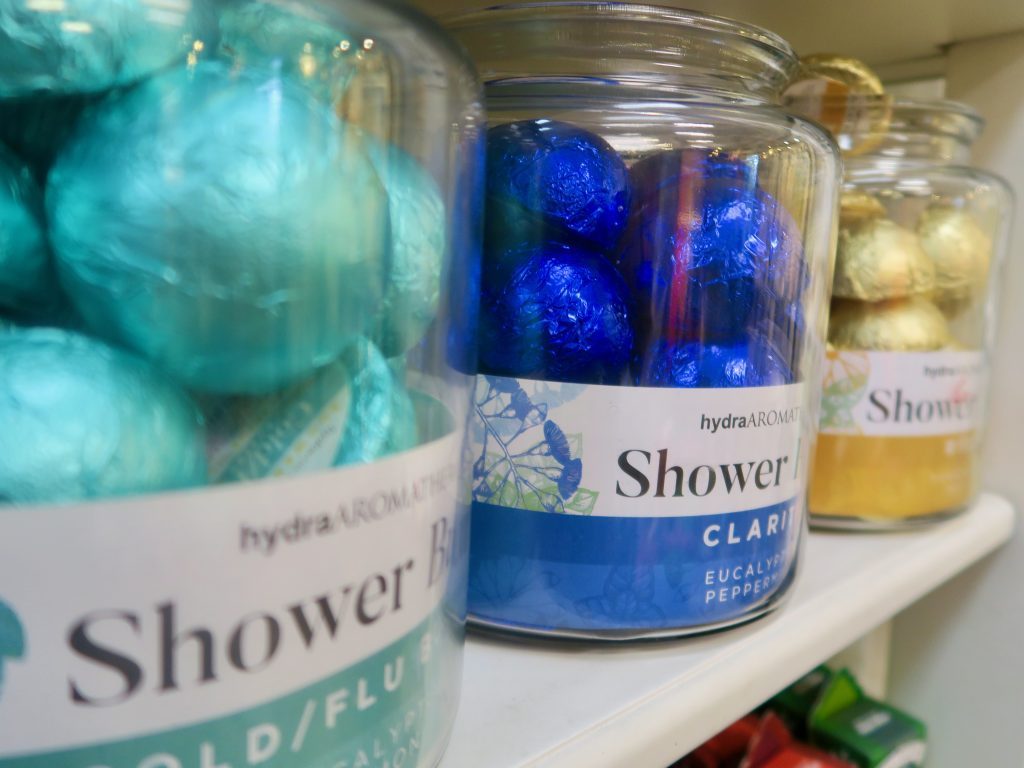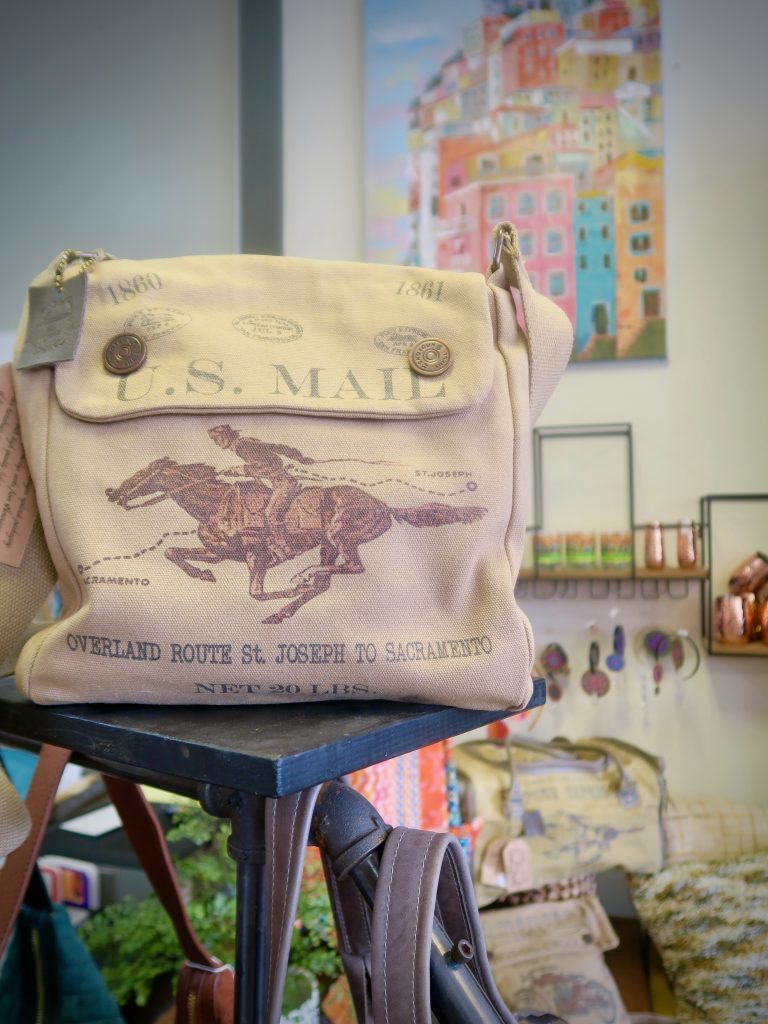 As you know, I'm an entertainment and cooking buff. Worlds Apart is chock full of culinary merchandise and dishware that moves me to throw a party! It's a simple task to find great gifts including adorable treasures from their baby section, as well as bath and body, candle, puzzle and book displays.
A pillar of Chevy Chase is John's Run/Walk Shop. Owner John Sensenig opened up his original store in Lexington in 1978 after completing the first ever Bluegrass 10,000. Answering a need for high quality running and walking footwear, these concerns have been locally owned and operated for over 40 years.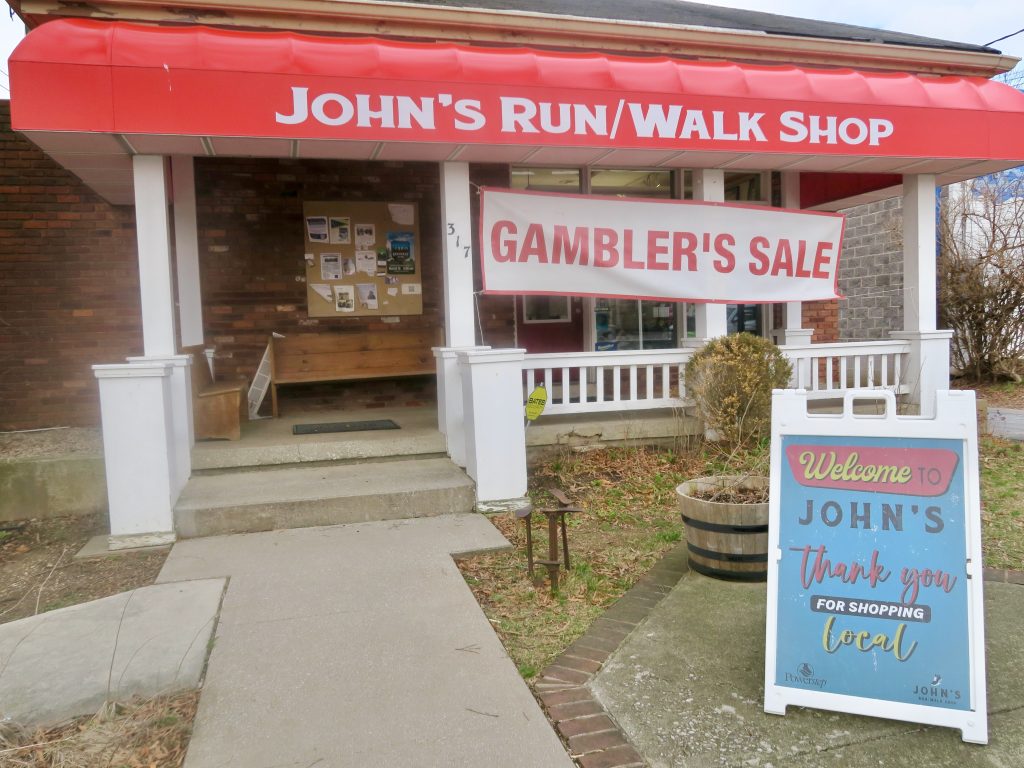 John's Run/Walk Shop is the hub for an active Lexington district hosting the John's Bluegrass Racing Company. Their mission is to sponsor standout runs in order to increase the health and well-being of the populace. By helping to make this sport accessible, sustainable and community focused, they serve as a great resource for runners and walkers alike.
They are committed to finding the right shoe for each individual. The staff uses their expertise to ask relevant questions, perform a gait analysis and make recommendations that address the customer's specific needs.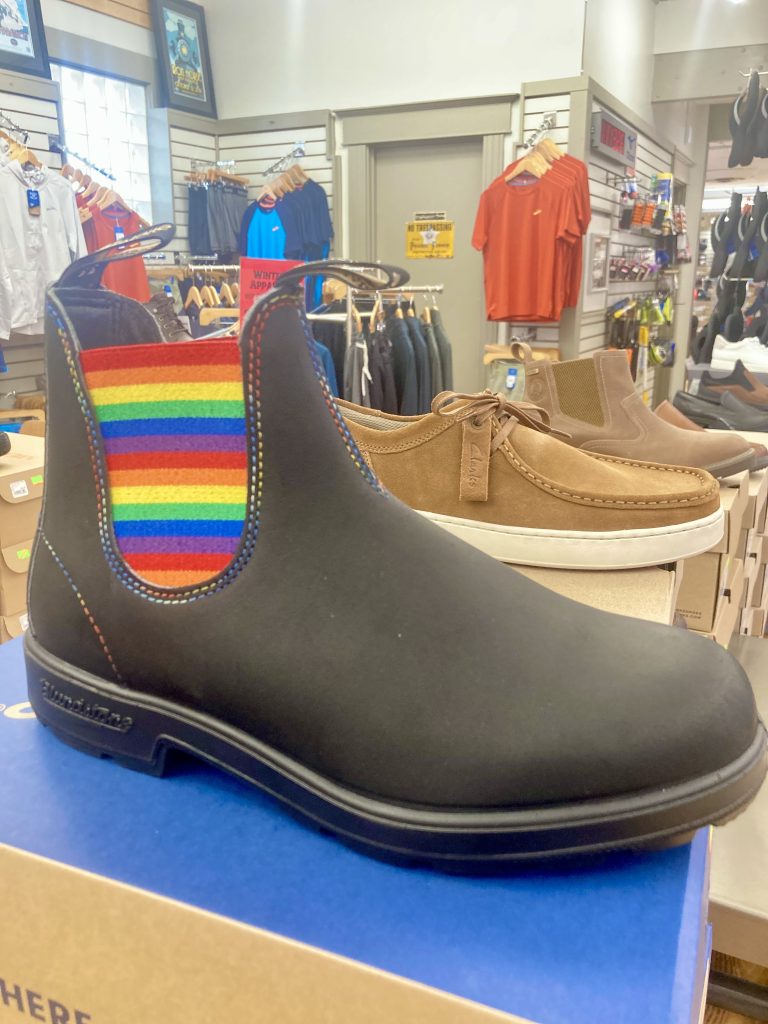 Visit their store in Chevy Chase and shop shoes for running, walking and everyday wear. They carry accessories for those on the go such as sunglasses, hats, socks and apparel. Grab quick energy bites, reflective gear, sneaker balls, insoles, ailment remedies and a plethora of other necessities. Shop on-line. Delivery and curbside pickup available.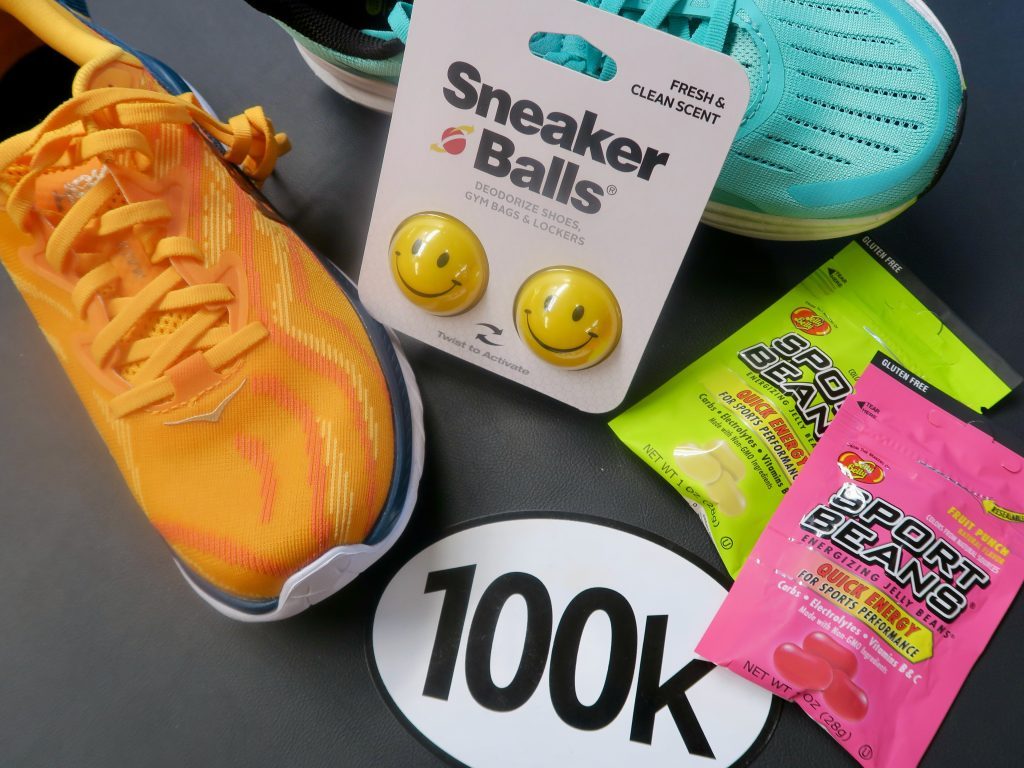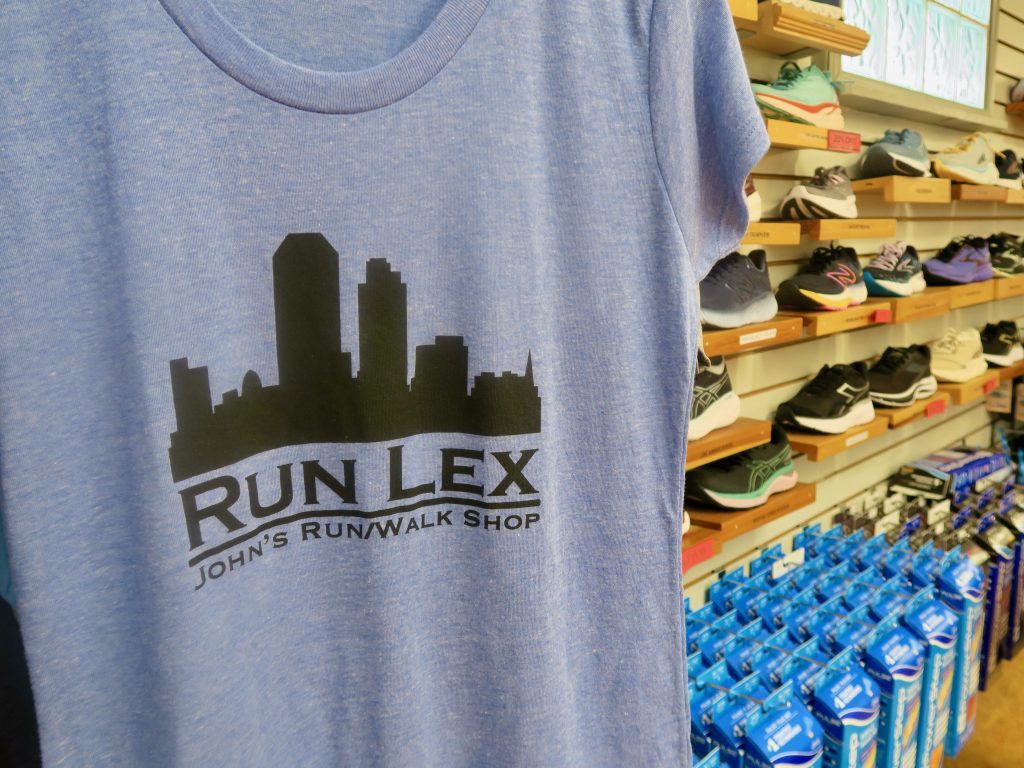 Check out John's Run/Walk Shop and join a group at your activity level. Become part of a team who will assist in growing and maintaining your active lifestyle!
CHEVY CHASE IS THE PLACE
Add Chevy Chase to your itinerary when visiting our wonderful city. If you're local, head over to capture a little corner of the town's history in this lively neighborhood. For indeed, Chevy Chase is the place to be in Lexington, Kentucky! Learn more about nearby downtown Lexington here.
TRAVEL TO CHEVY CHASE IN LEXINGTON KENTUCKY FROM:
Louisville- 78 miles
Georgetown- 16 miles
Elizabethtown- 85 miles
Covington- 81 miles
Harrodsburg- 39 miles
Indianapolis- 189 miles
Nashville- 213 miles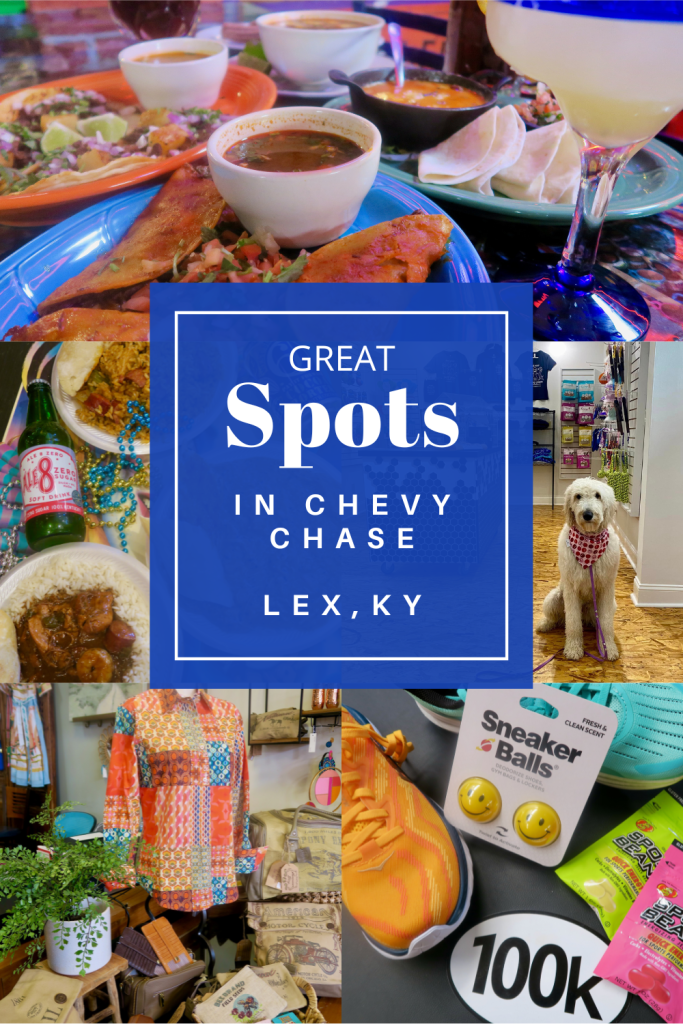 Comments? Questions? Wanna collaborate? Email me at [email protected]
A wonderful mix of old and new, Chevy Chase in Lexington, Kentucky is the place to be with easy walkability to dozens of businesses, most of which are locally owned. DRINKING & DINING IN CHEVY CHASE: LEXINGTON, KENTUCKY PAPI'S MEXICAN RESTAURANT AND BAR I really love Papi's restaurant. The vibe is fun and the ambiance…